As you have probably noticed, a deep freeze has crept over Ontario. Jack frost has indeed been nipping at our noses, bringing with him plenty of snow and ice. While it might make shovelling your driveway a pain, this weather has transformed Niagara Falls into a stunning spectacle.
Several viral photos and videos have been circling around of the 51m-high falls in all their winter glory. Visitors stop to marvel at the falls as billows of icy mist rise above the river, like smoke over a smouldering fire.
Here are 11 unbelievable photos of an icy Niagara Falls:
Brave birds circle through the other-worldly ice stacks that pile up at the bottom of the falls.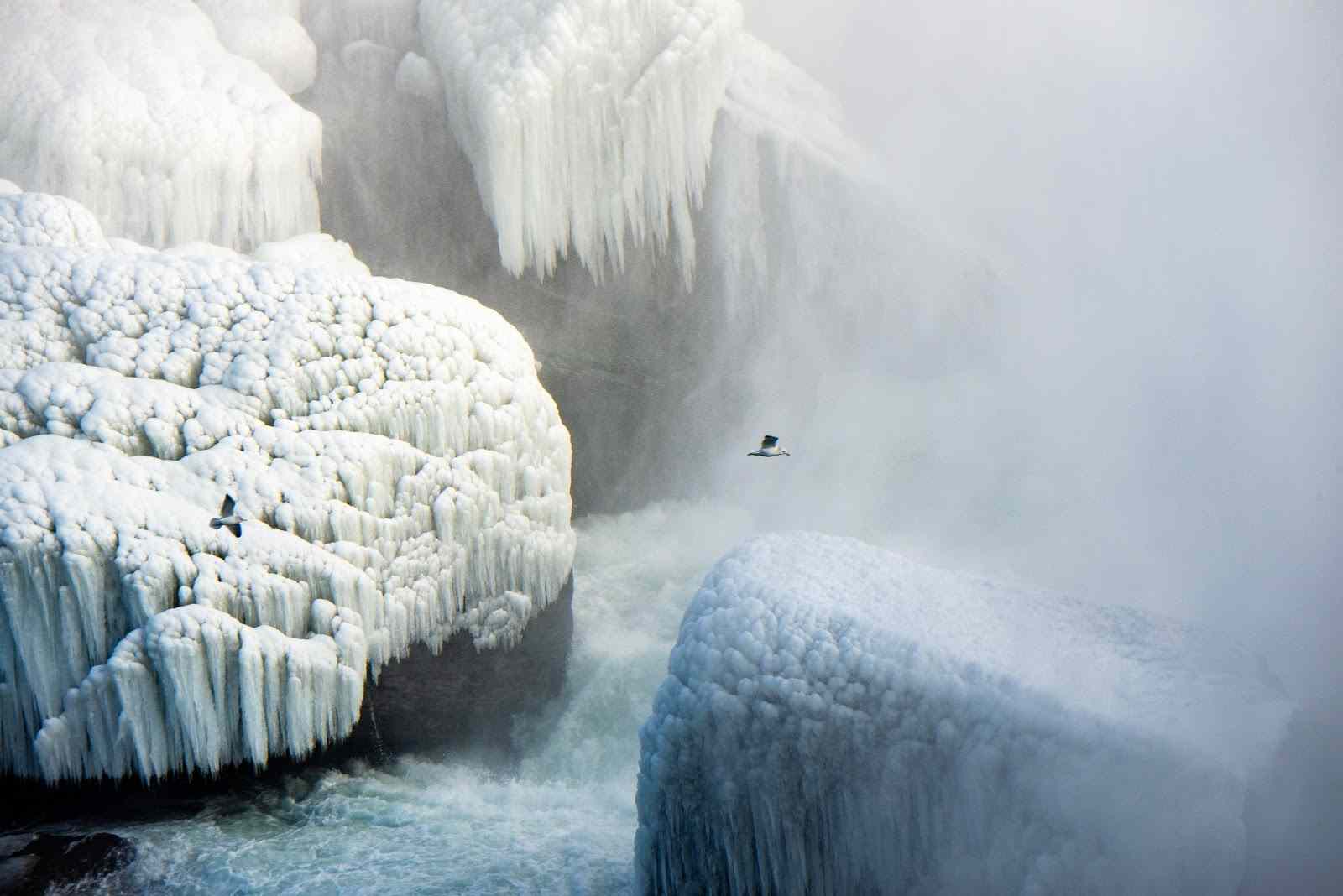 Over 3,000 tons of water flow over the falls each second. Birds can get closer than any of us, sweeping through the mist as the water plunges to the rocks below.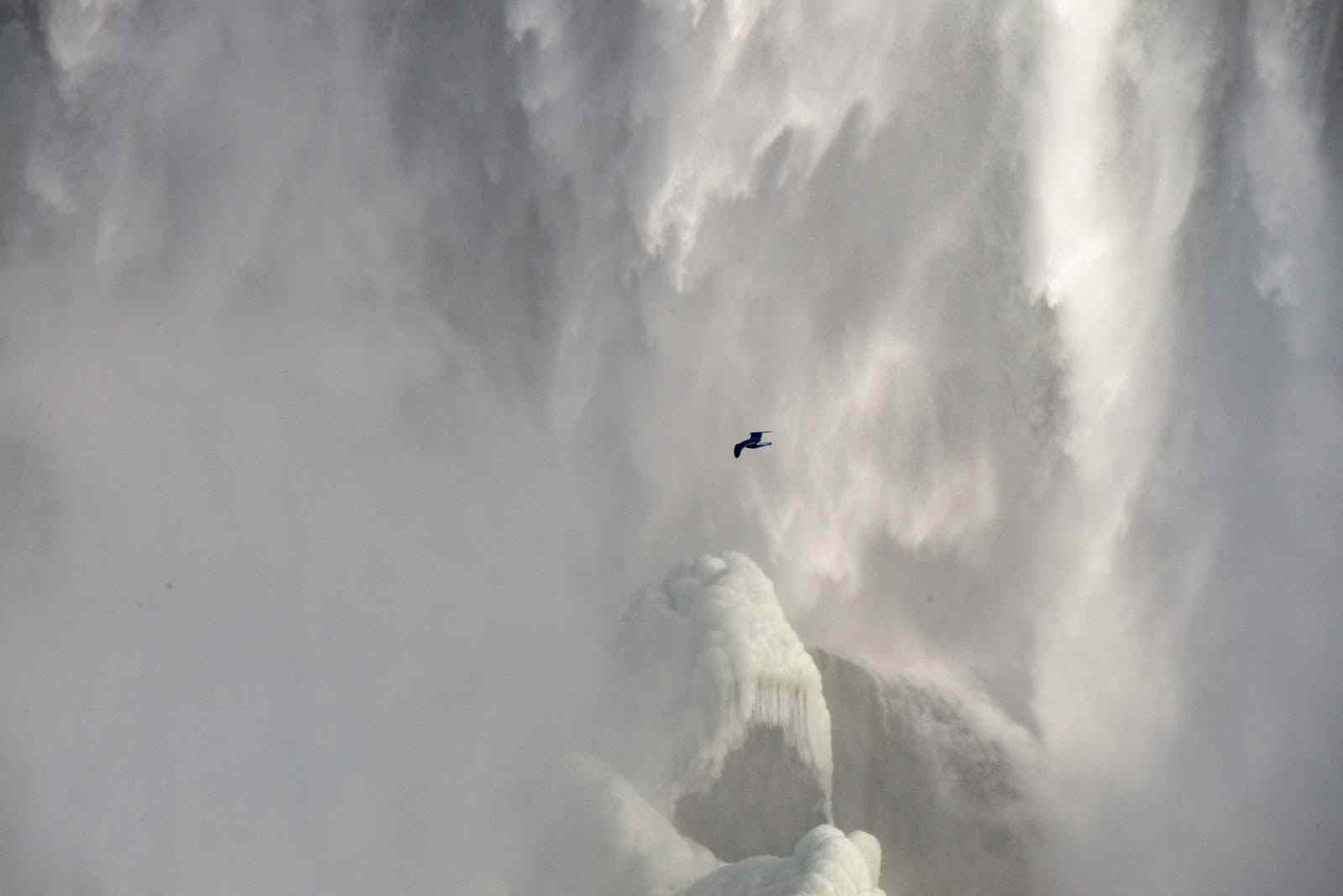 Visitors can walk near the base of the falls, where icicles form from the mist that rises from the plunging water.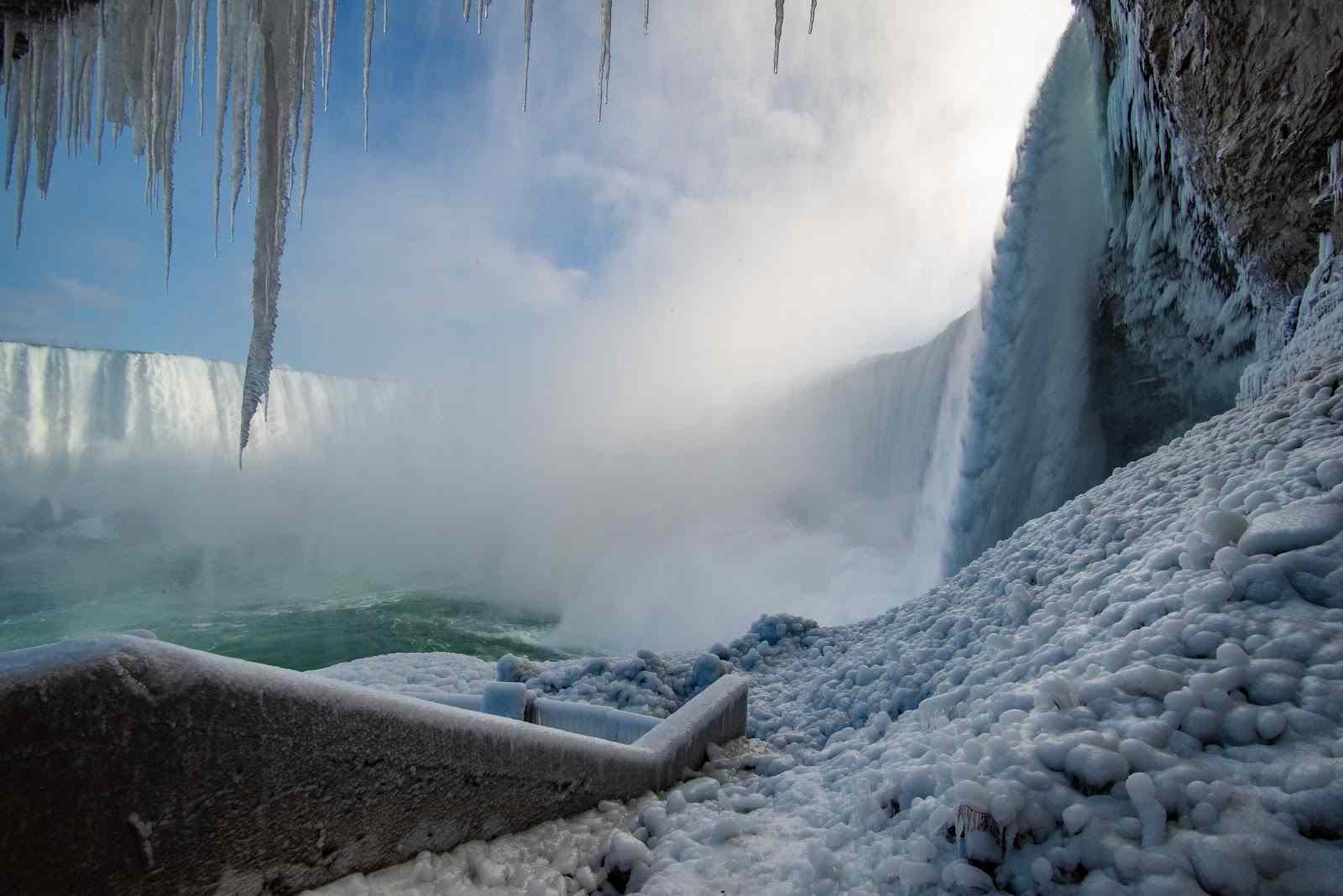 Did you know that visitors can still journey behind the falls in the wintertime? Take a peek at the falls from a whole new perspective.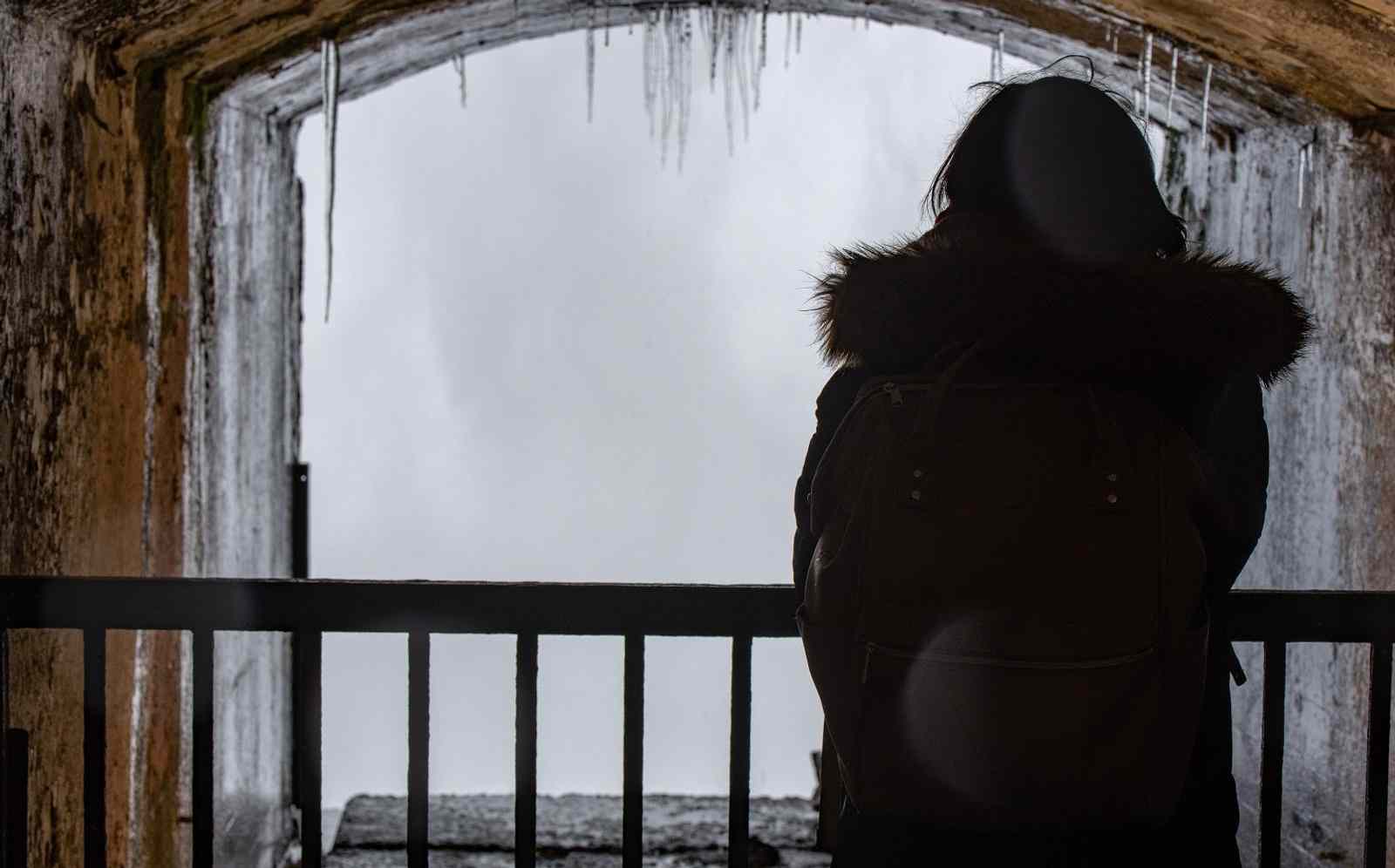 Some parts of the falls have ice mounds reaching 15m in height. That's almost as tall as a 2-story house!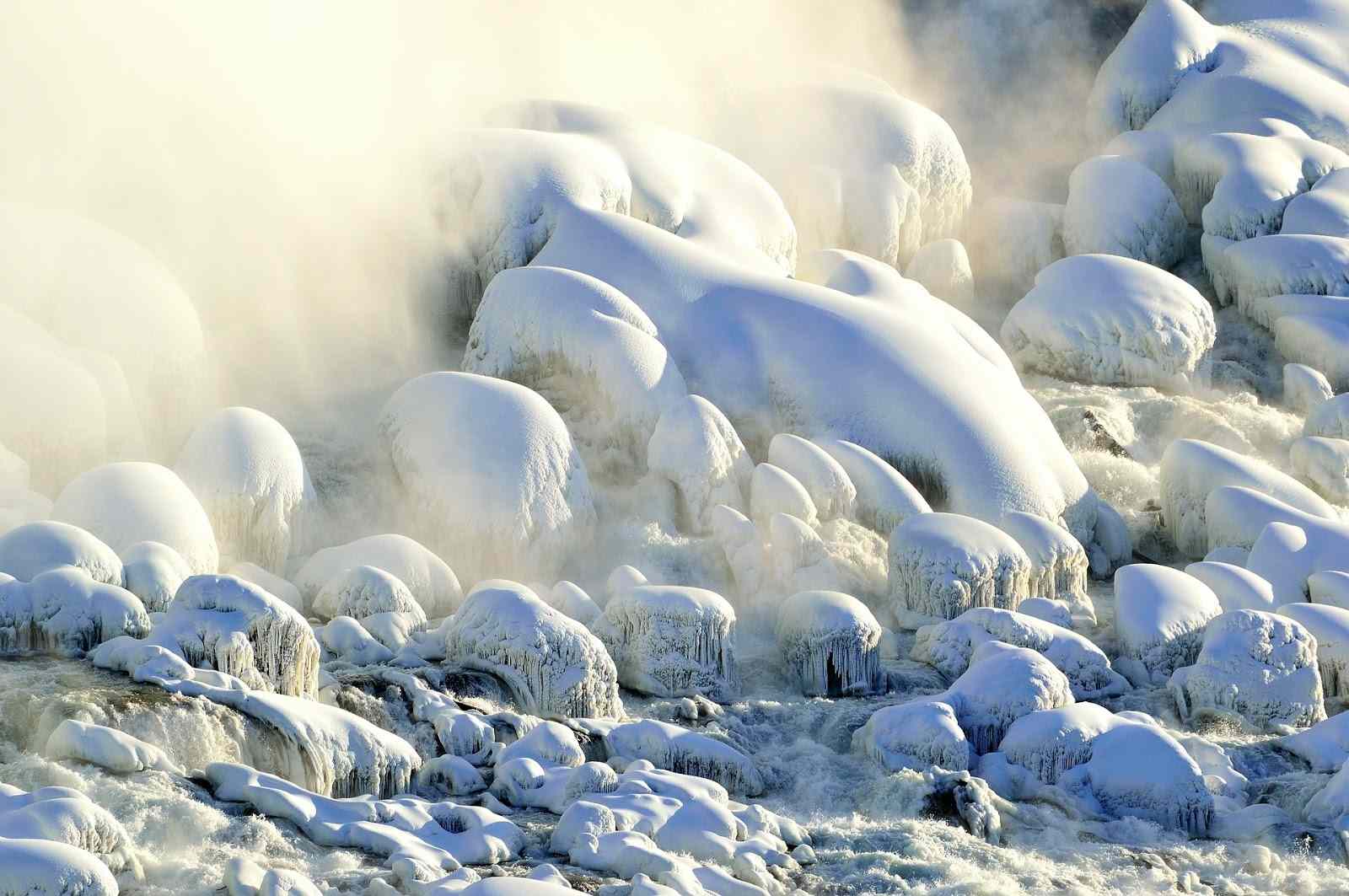 If the weather stays cold enough, ice can build up so much that it stretches across the entire river. This formation is known as an "ice bridge" and can extend all the way down the river until it breaks up at the lower rapids.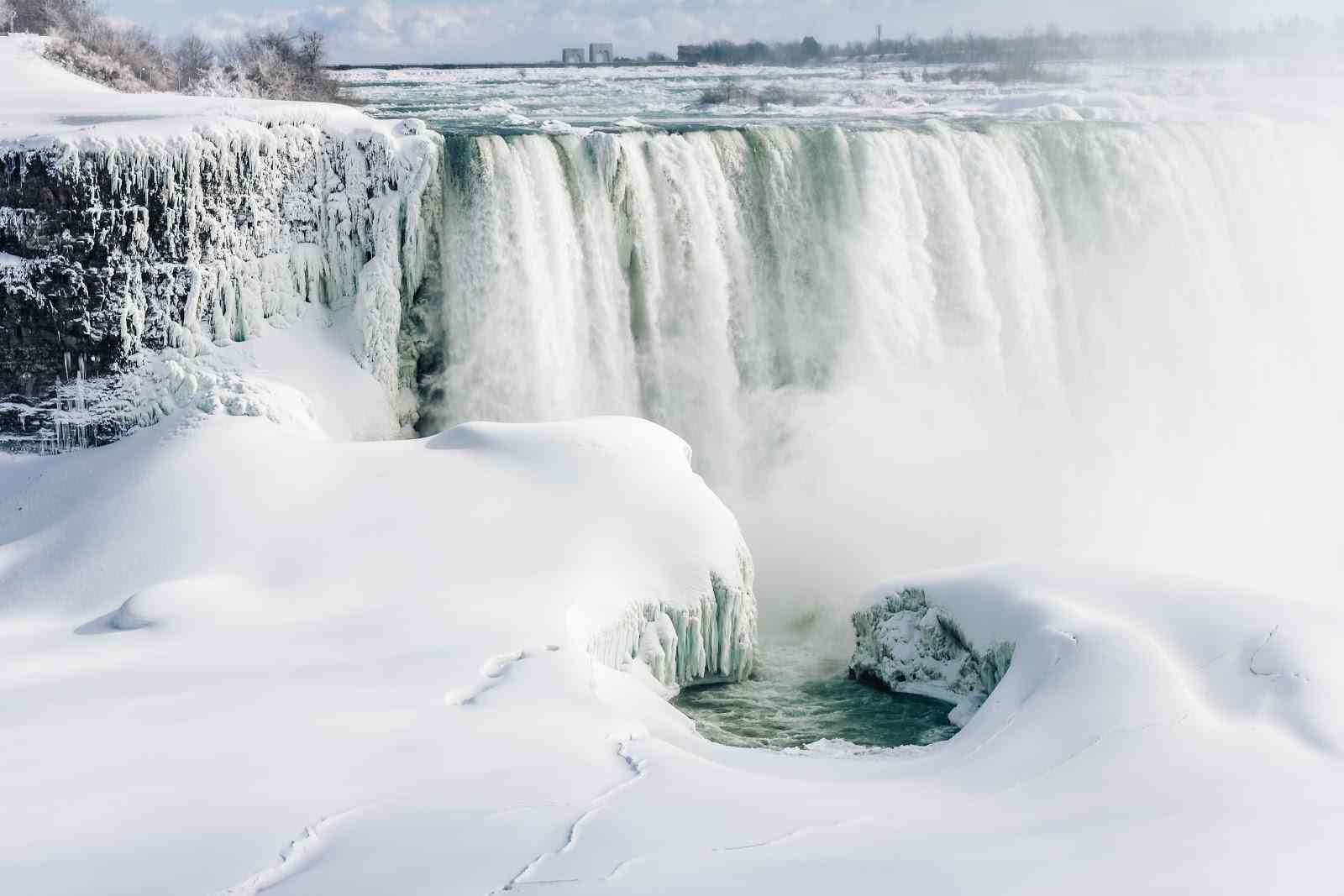 Until the early 1900s, visitors to the falls were able to walk on the "ice bridge". Tens of thousands of visitors used to be seen walking and tobogganing on the ice, buying souvenirs and drinks as they watched the falls from below.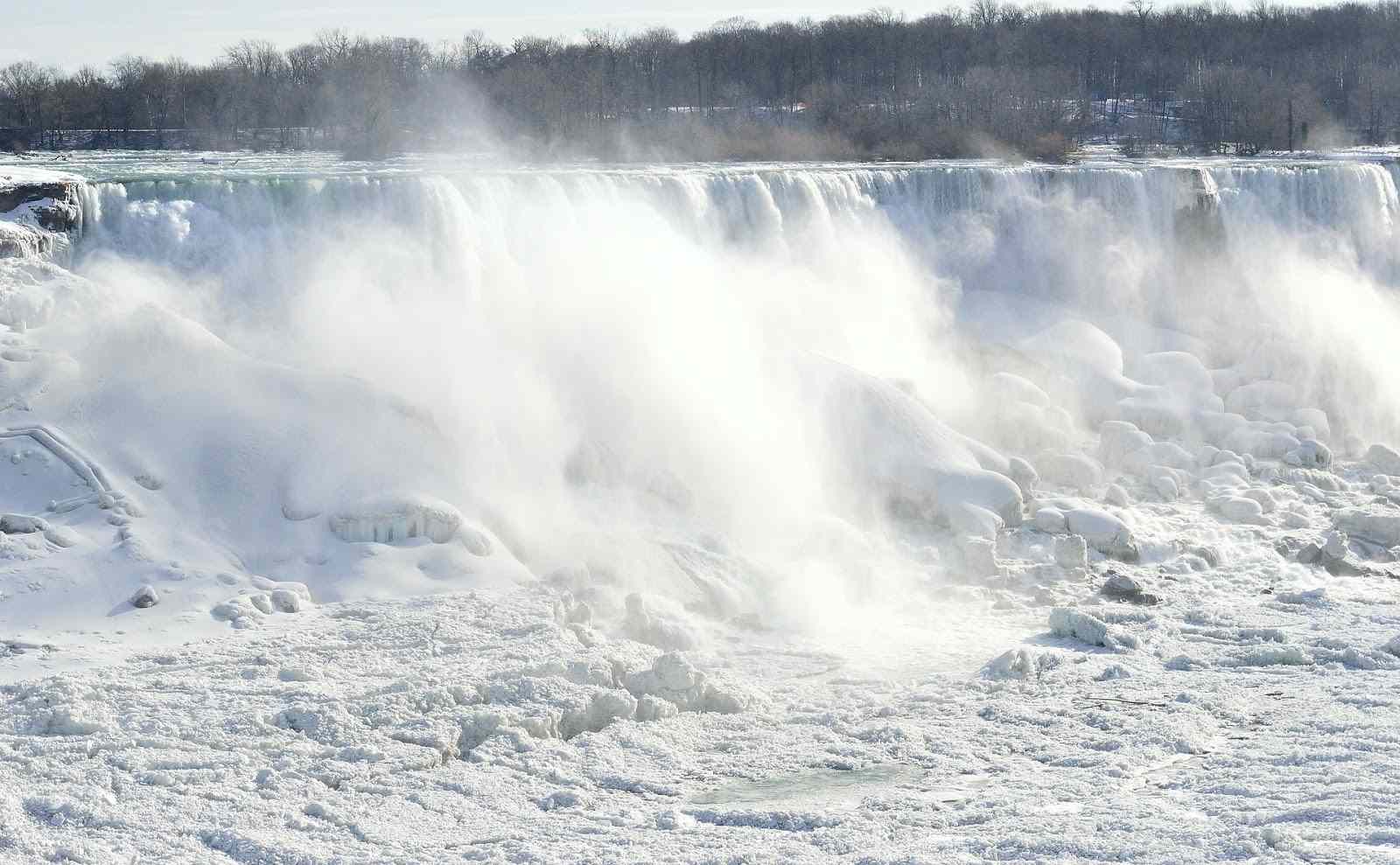 It's not just the falls that are covered in snow and ice; the surrounding region has been transformed into a winter wonderland. It is the perfect destination to wander through with a hot drink in hand.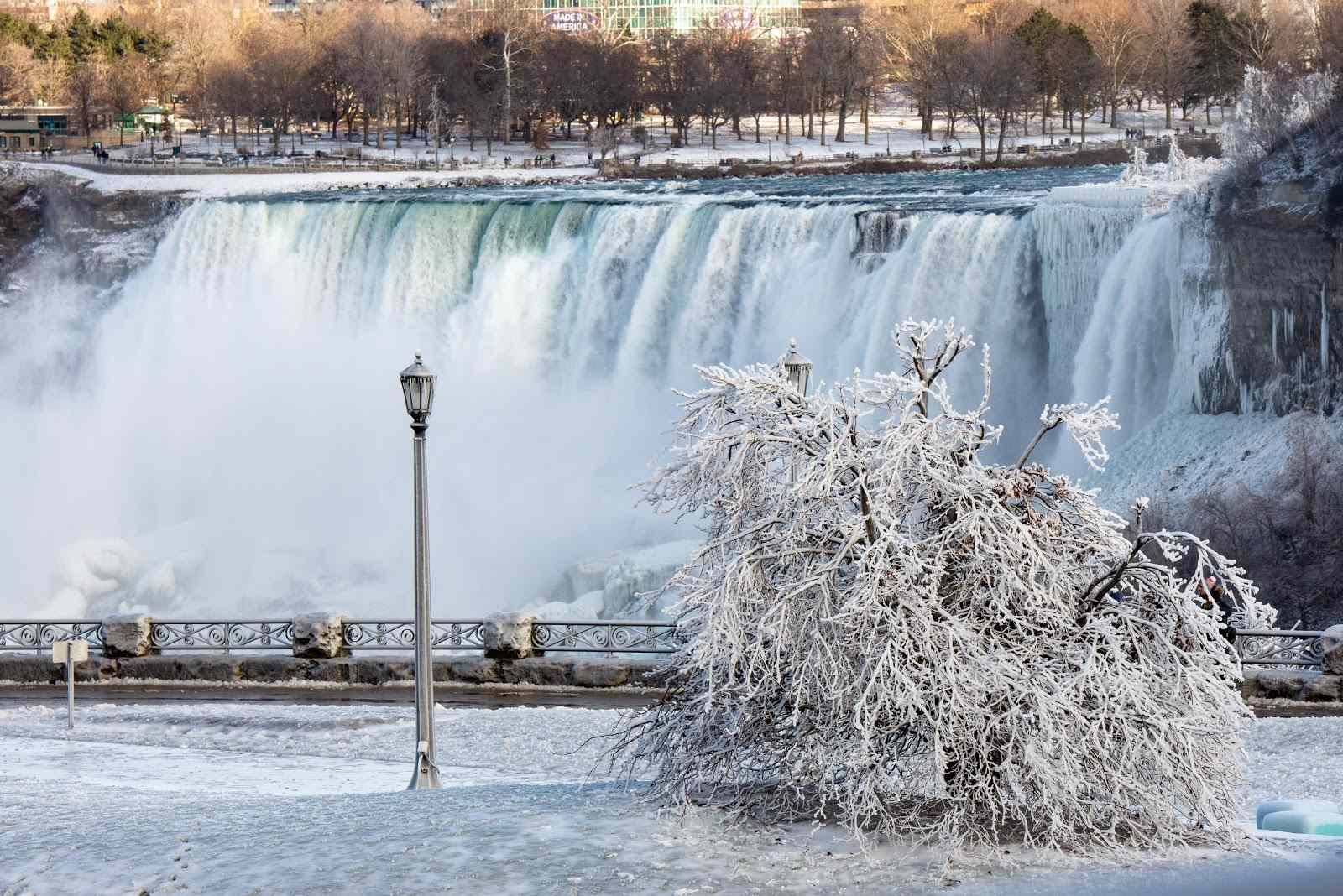 With the force of so much water, the falls are eroding and gradually retreating at an estimated 1m each year.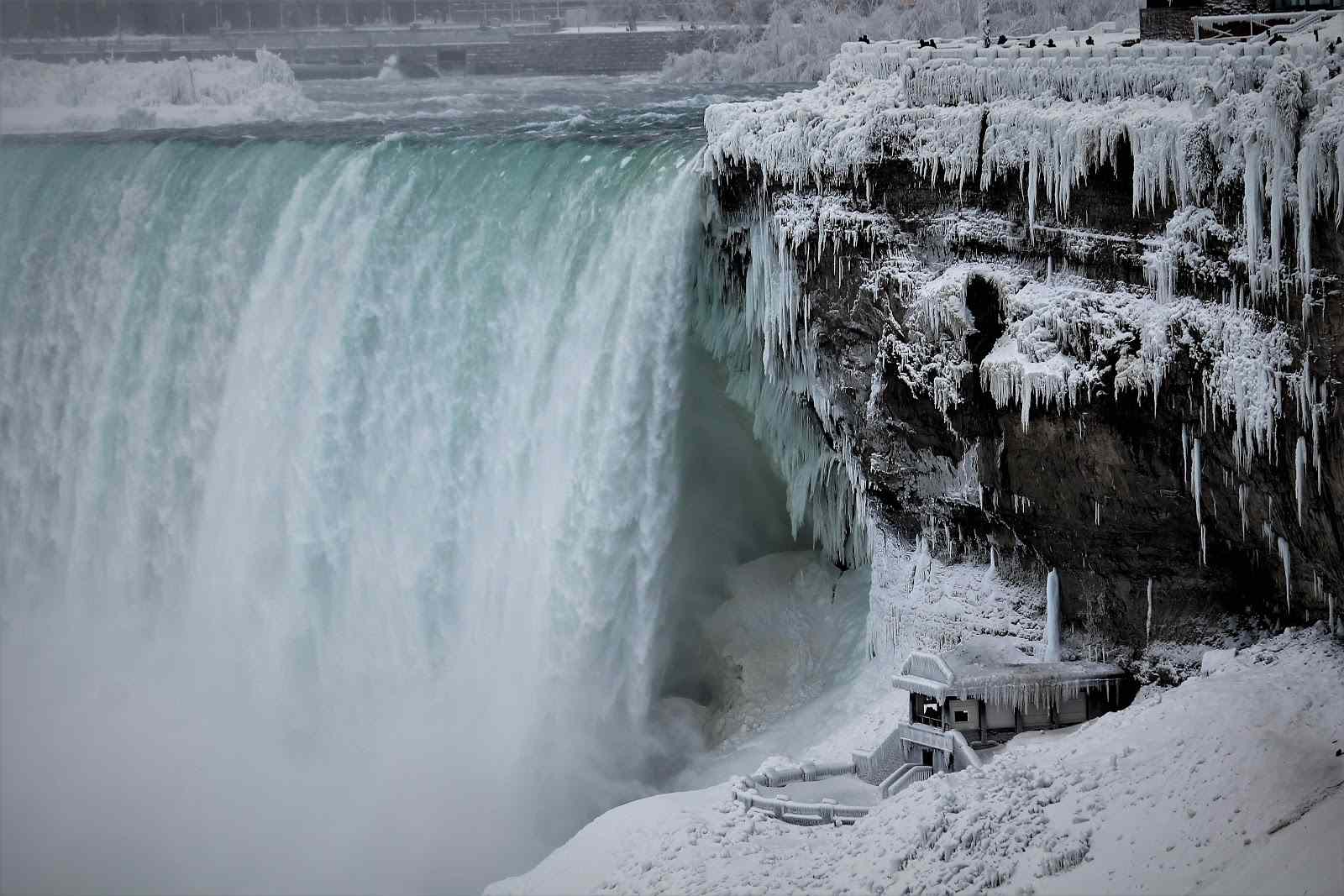 The crestline of the Canadian Horseshoe falls spans an incredible 670m wide and water flows over the crest at an astonishing 110km/h.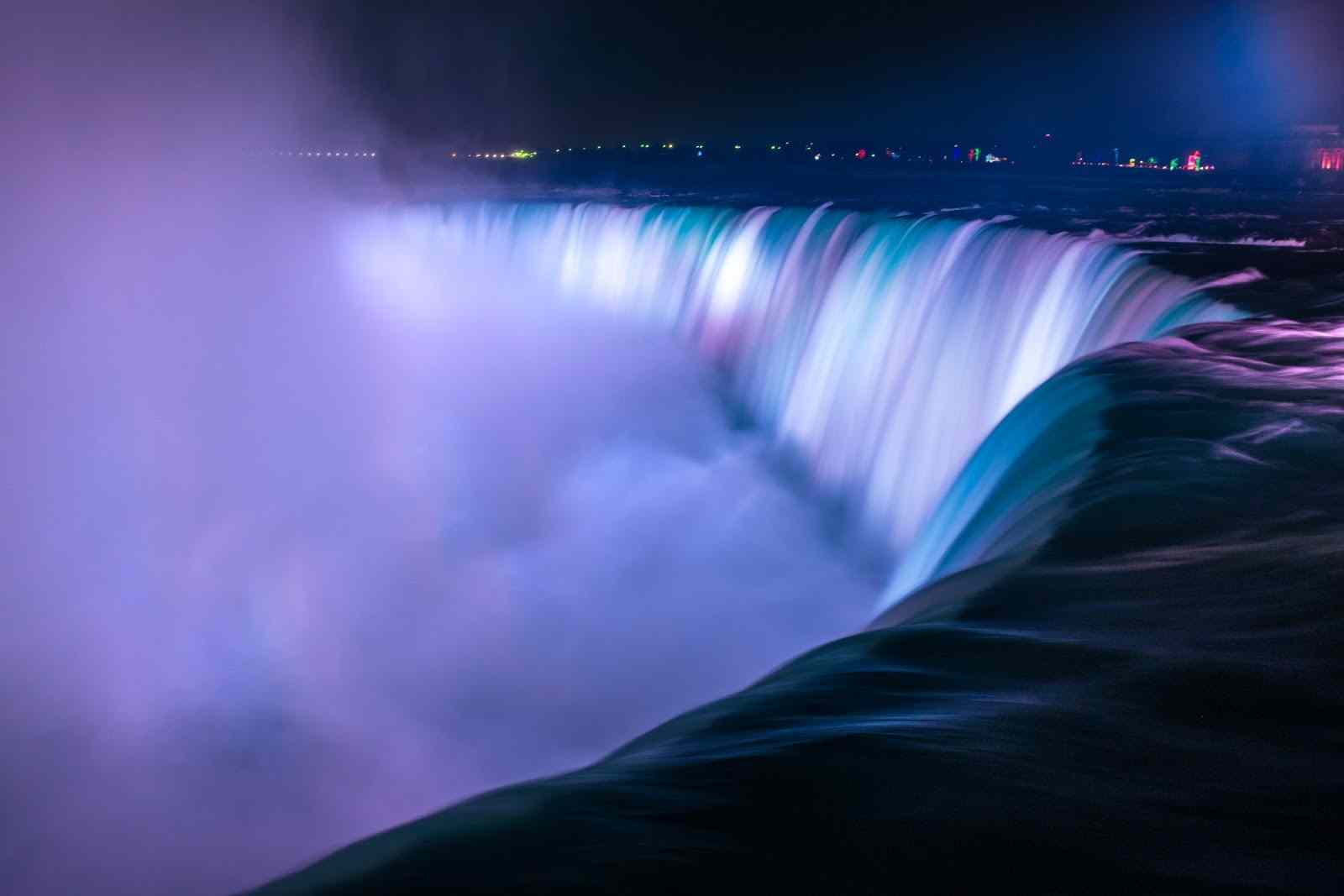 As the sun sets, the falls are lit up in a stunning display of colour. Since the days are shorter in winter, visitors have extra time to take in this beautiful show of light.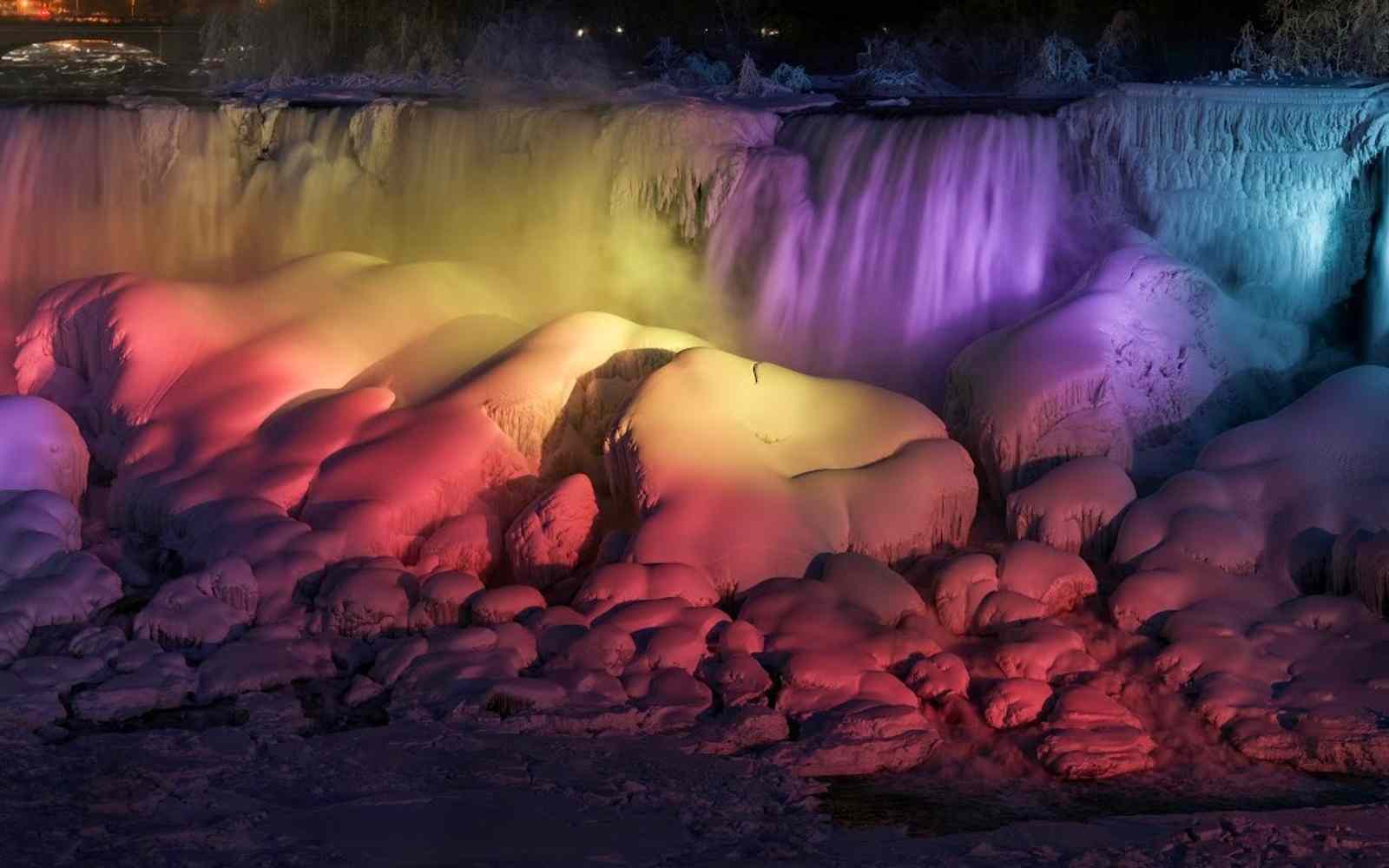 Have you visited the falls this winter? Show us your pictures by tagging us @greatlakesguide and using #greatlakesguide.
---