Lots of people think that summer is the best time to go camping. Maybe that's true for some, but not for me. If there's one thing I love more than summer camping it's winter camping.
You're probably thinking, How could anyone love winter camping? But after you read some of my reasons, I hope I will open your mind. This winter, challenge yourself to come out of your comfort zone and start planning a winter camping trip with your family or close friends. They might be interested in coming out of their comfort zones too. There are lots of reasons to love winter camping.
Here are my top 9 reasons for loving camping in the winter: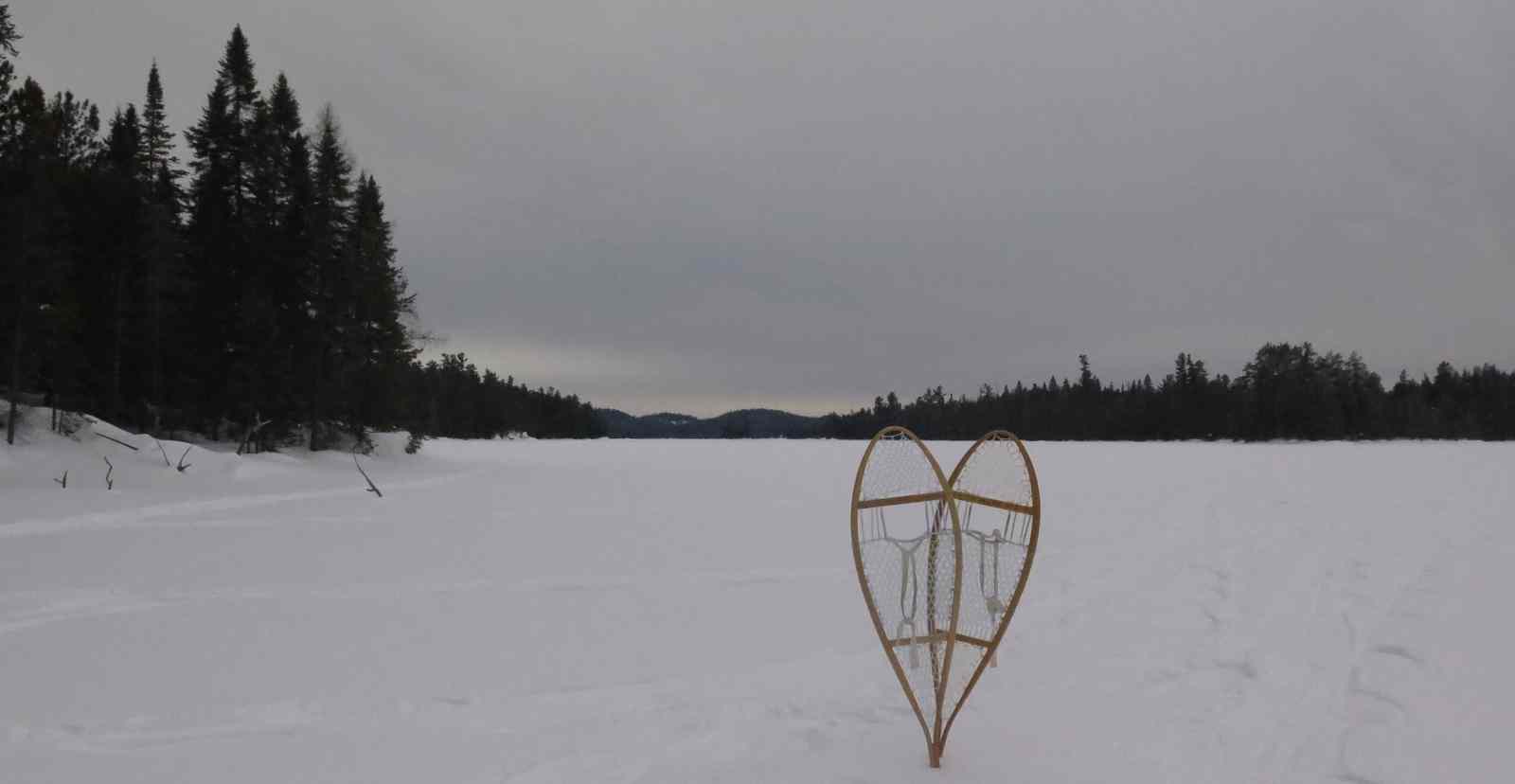 1
Enjoy nature in complete silence
You are less likely to see people when winter camping. Unless you are in a provincial park that is open to activities like skating, skiing, and snowshoeing in the winter, you'll probably have nature all to yourself.
2
Avoid bugs
There is no doubt that bugs can put a damper on your summer camping trip. Mosquitos on your arms, ants in your picnic, spiders in your tent! The colder season is the best time to go camping if you'd like to experience the woods bug-free.
3
Contemplate the clear night sky
Winter camping can be stargazing heaven when you have a clear forecast. If you're camping further north, you might be able to see the Northern Lights if you're lucky.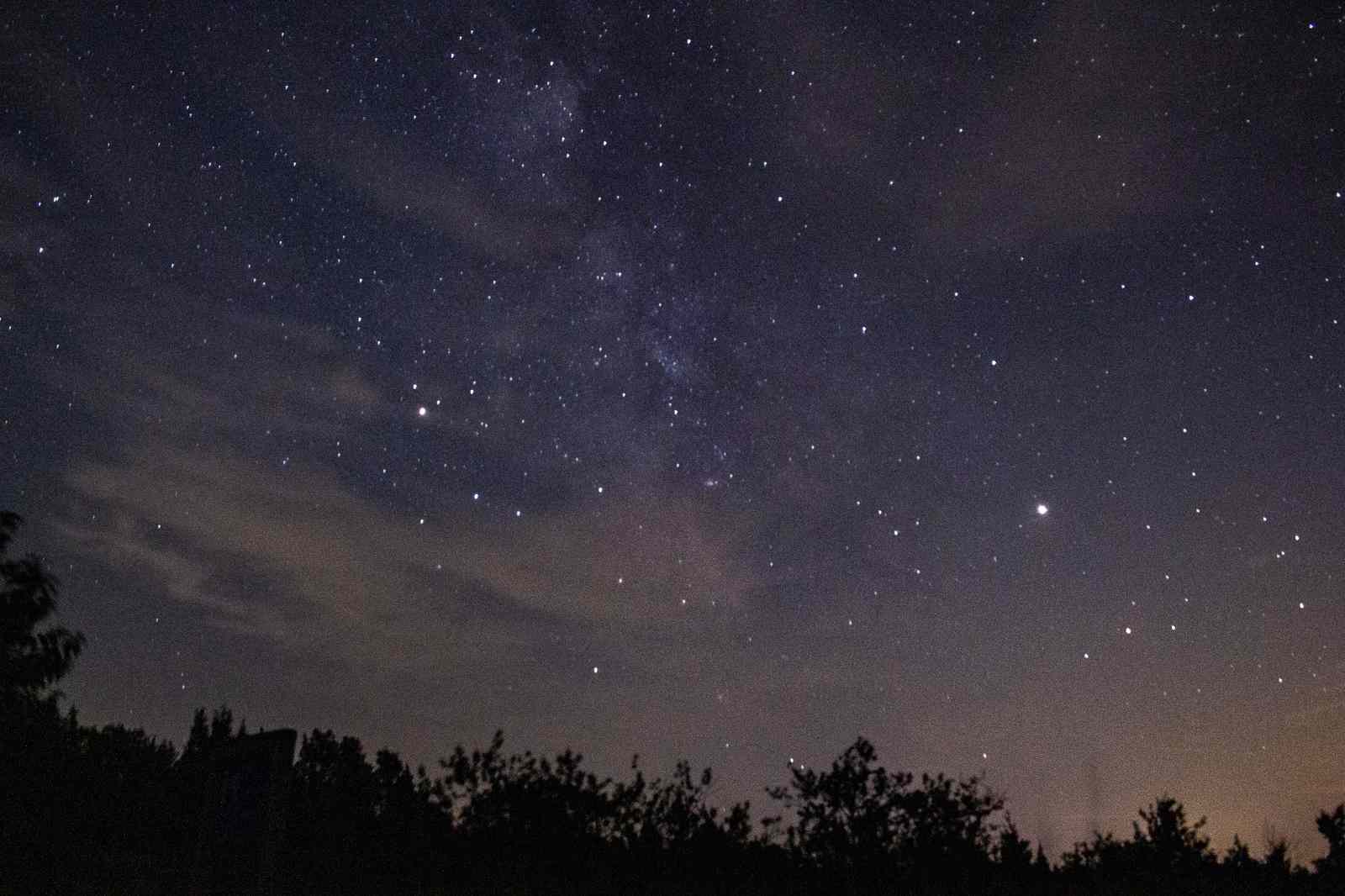 4
Enjoy hot tenting
Cold camping with a tent or tarp for shelter can be great, but hot tenting is even better. Hot tenting means staying in a canvas tent that usually has a wood stove which keeps the canvas tent heated. Nothing beats a warm, heated canvas tent. You'll feel like you never left home.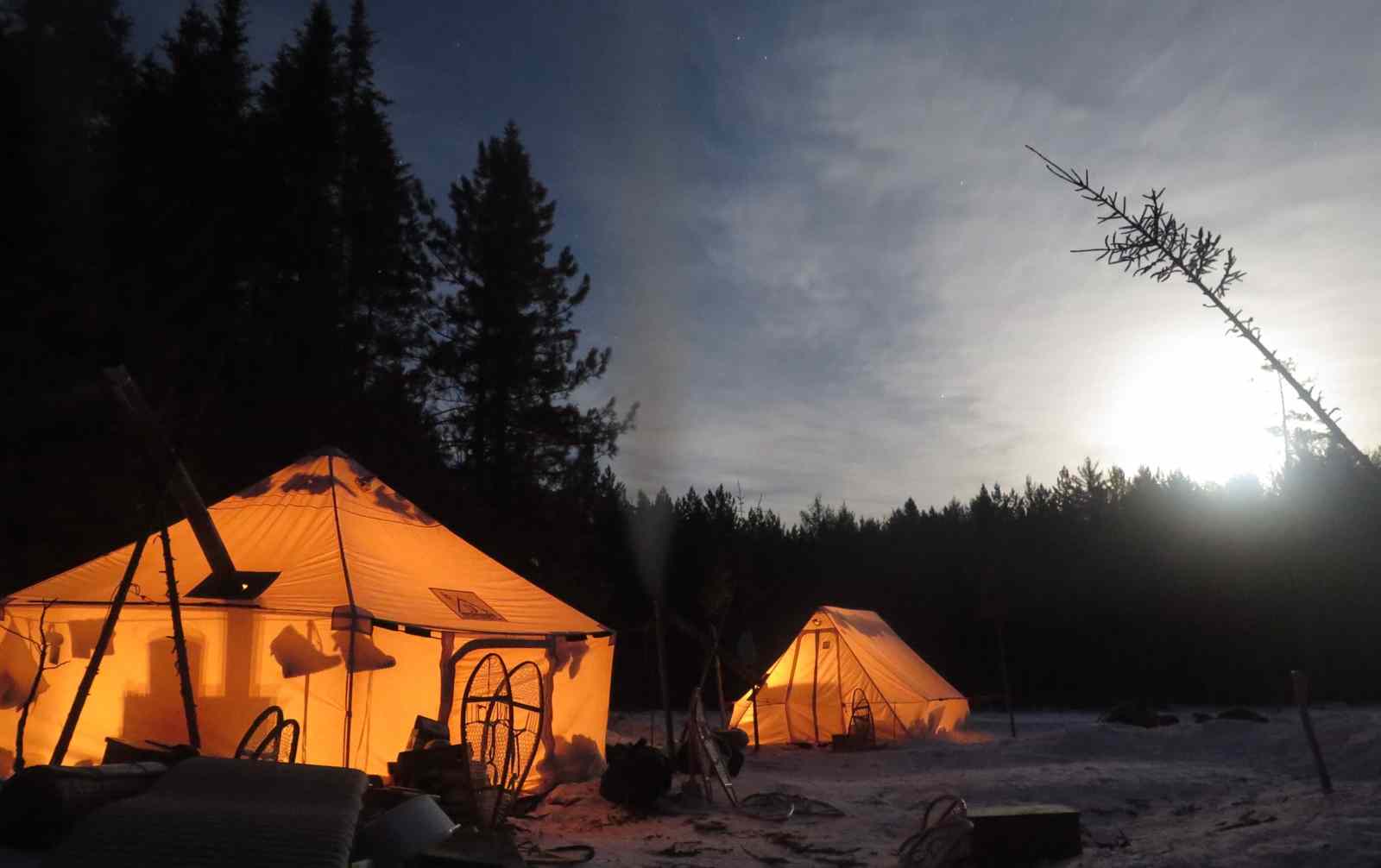 5
Spend some family time
What could be better than spending a night with your loved ones? Plan to bring board games so everyone can join in the fun, and make some hot drinks, too.
6
Spot some wildlife
Snow tracks are the best way to see which animals may have crossed the path before your journey. But make sure to treat all wildlife with respect. Keep your food tied up high in a tree or in your car to avoid any uninvited furry friends!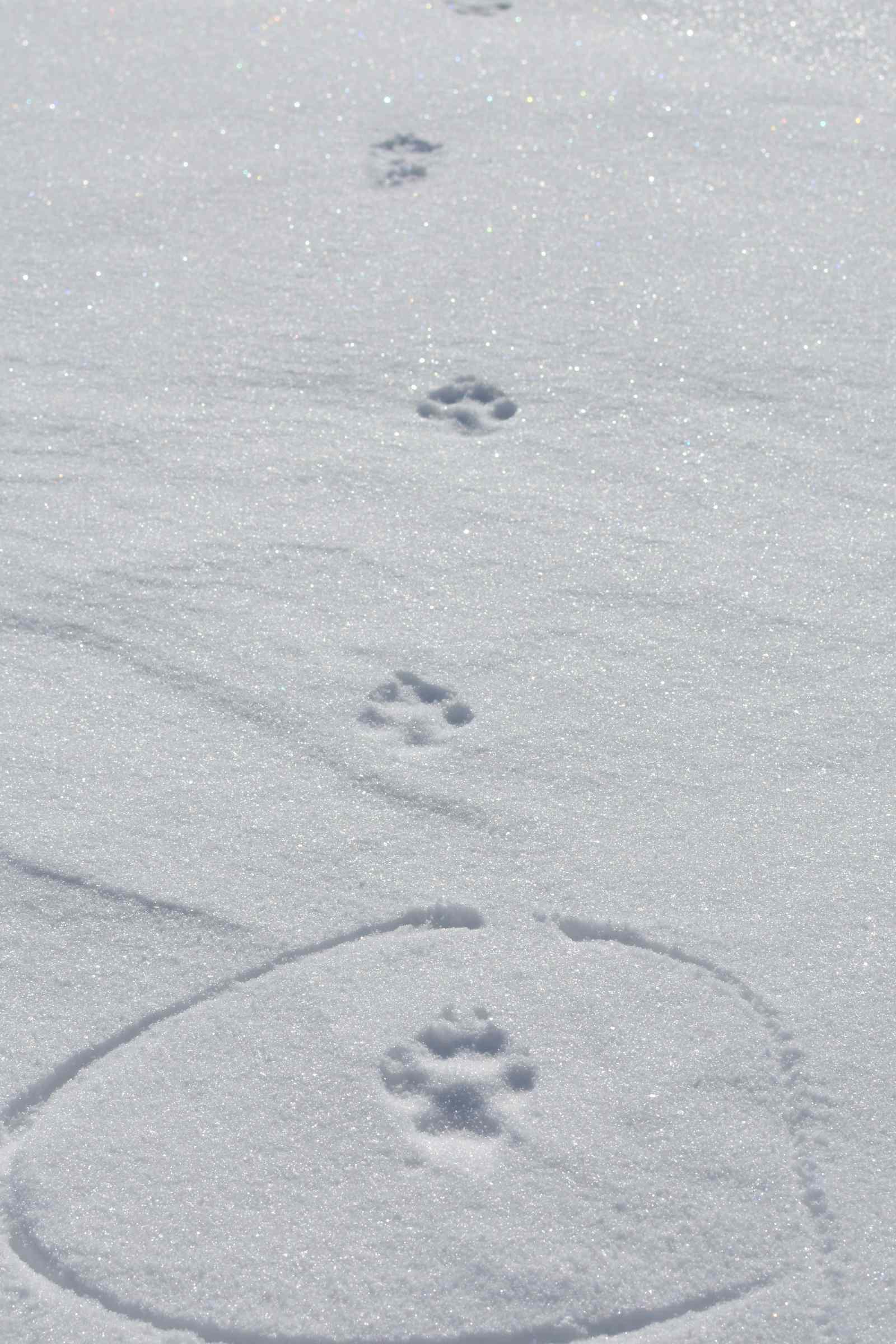 7
Enjoy winter activities
Many seasonal provincial parks have physical activities that you can do. In most parks, there are trails to ski, snowshoe, and or skate along. I recommend skating at Arrowhead Provincial Park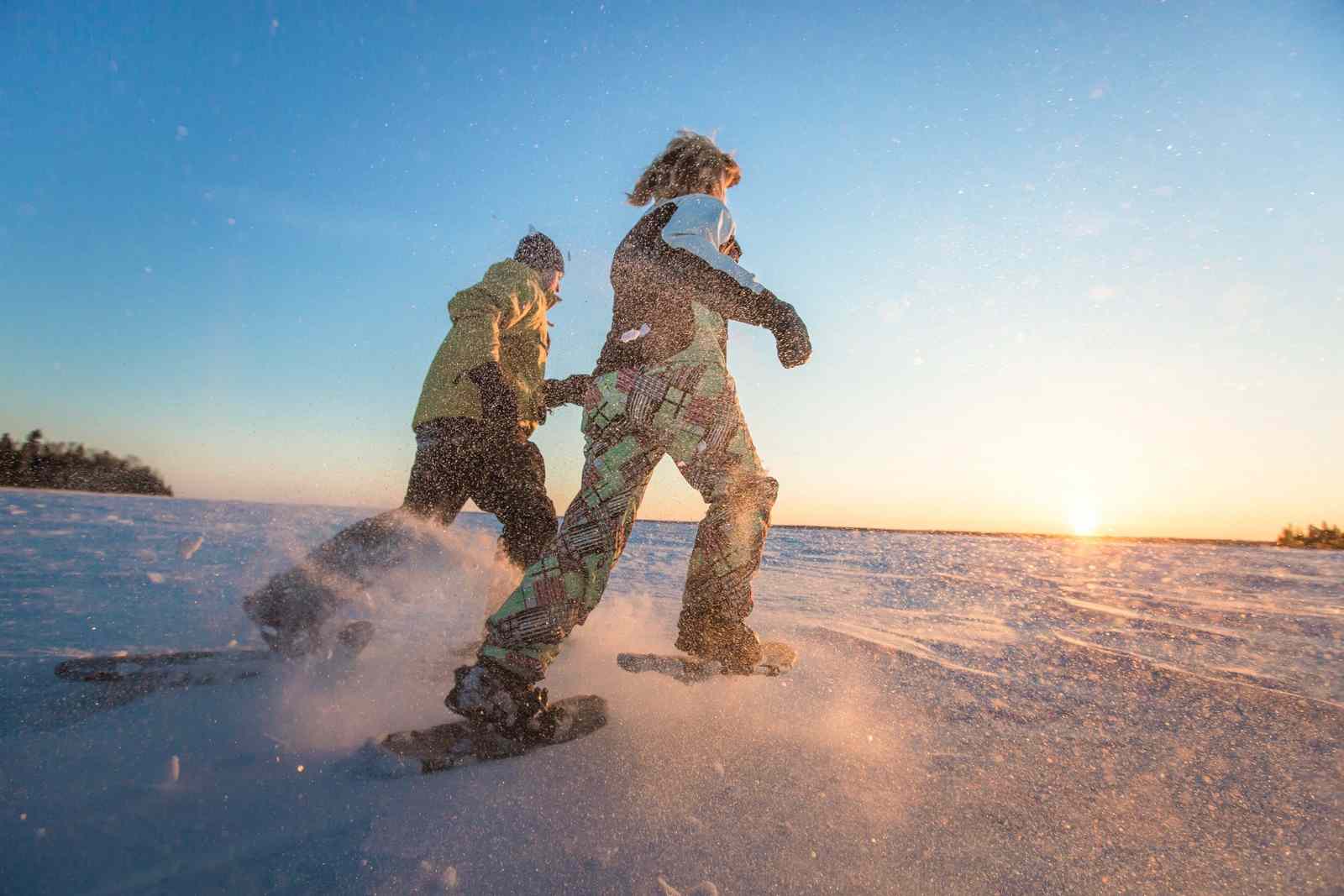 8
Immerse yourself in the history and roots of traditional travellers
Indigenous people in North America have adapted to and lived off of the land since time immemorial. The First Voyagers traveling through the area heavily acknowledged the Indigenous way of life, although there were issues between the two groups in later centuries.
You can experience winter camping in many different ways, and you don't have to do it alone. Once I had the pleasure to go on a trip with Lure of the North.
There are so many other similar adventure experiences like: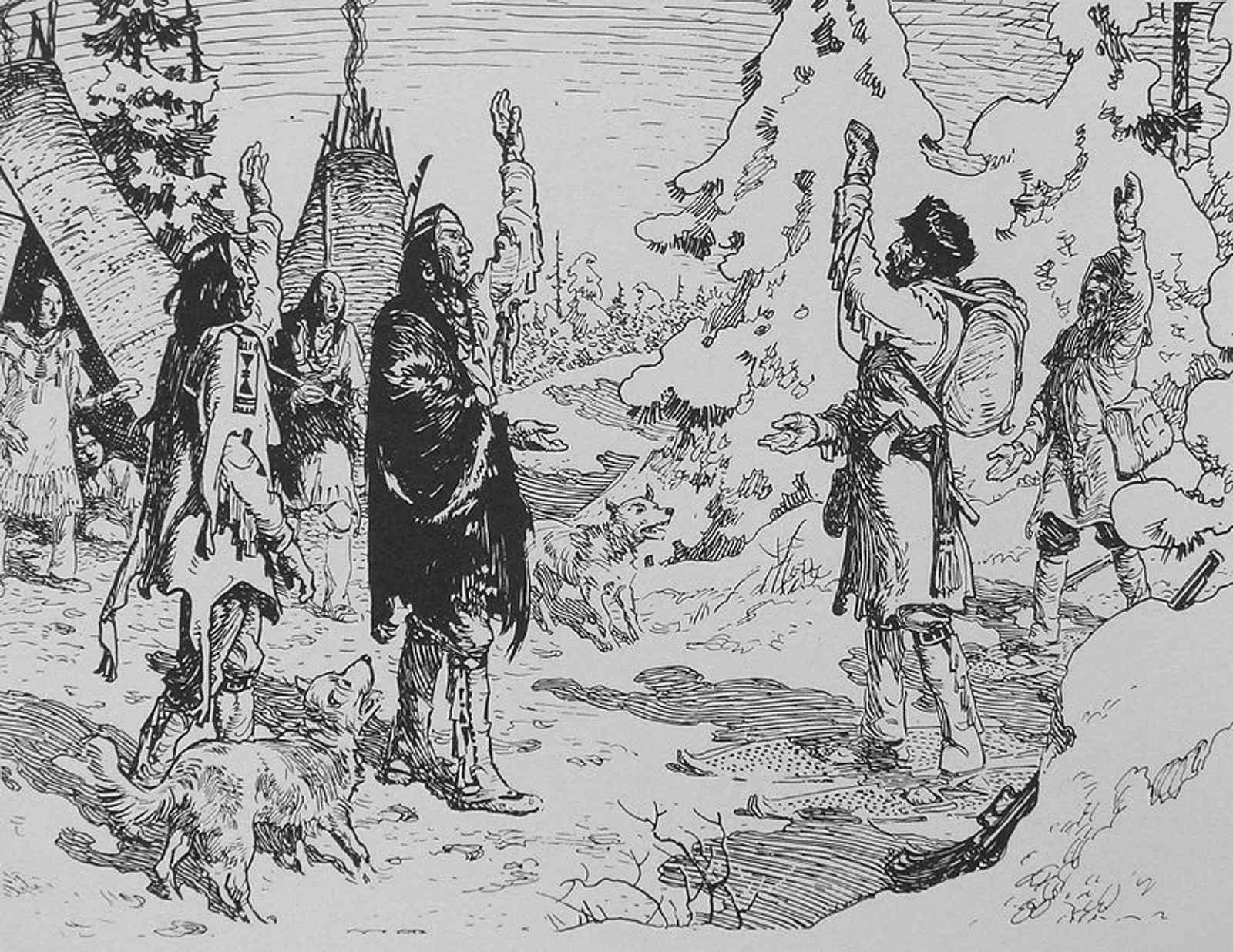 9
Reconnect with nature
Studies have proven that being in nature improves your overall mental wellbeing. Being in nature is a grounding experience that reconnects you with yourself. It may be just what you need to beat the seasonal blues.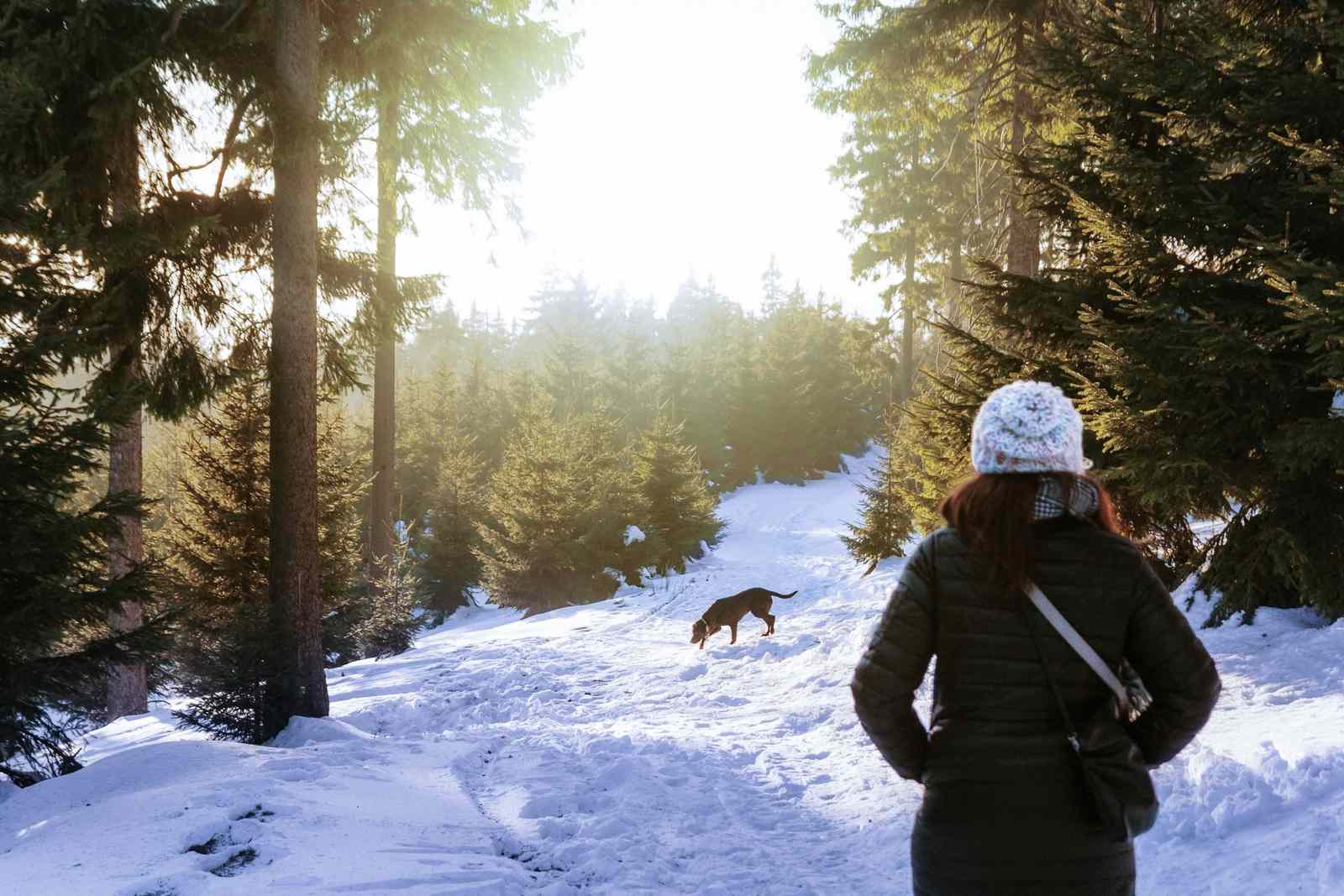 Even if you're still on the fence about trying winter camping, I believe everyone should at least try to experience some type of winter activity before the season is over.
And if it's the thought of crawling into a cold tent at night that's holding you back, I can't recommend hot tenting enough. I have experienced both cold camping and hot tenting in my lifetime, and I have to say nothing beats a heated tent of +25 °C inside when it's a blizzarding -30 °C outside. Setting up is much more tedious and it takes hard work, but the outcome is worth it.
The dread of the winter months can have a big impact on our mental health and wellbeing. Trying new things can help you beat those seasonal blues. If you enjoy camping in the summer months, challenge yourself to try something new and go camping this winter.
Now that I have shared reasons why you should go winter camping, I will share some tips, some great spots, and some of the things you need to pack.
Where should you go when you're new to winter camping?
If you are interested in experiencing winter camping without the full commitment of backcountry winter camping, I would highly suggest you check out our Top 8 winter camping destinations.They're perfect for those seeking something exciting, but beginner-friendly.
Ontario Parks winter accommodations are also a great option for beginners. Most of the parks have seasonal roofed yurts with beds, electric heating, electric lighting, and plugs. Be sure to plan accordingly, and confirm reservations and times the parks are running since they are available on a first-come, first-serve basis. .
What do you need to pack for Winter Camping?
Make sure you bring these 20 things to pack for winter camping. Most items on the list are for backcountry winter camping, but being well-prepared and well-equipped is better than not being prepared enough. You don't need expensive equipment to go winter camping, especially as a beginner. So for now, all you need to do is pack warm clothing and some gear, then head out.
Advanced winter camping could mean several days in the wilderness without any communication. It's a good idea to bring a satellite phone, a GPS tracking device, and to have training in ice safety and wilderness first aid in case of emergencies. If you are interested in backcountry camping and want to spend little to no money, we suggest checking out the Crown Land Policies and Atlas to find areas to camp in for free.
This winter, challenge yourself and explore a new way of camping. I'm sure you'll start to enjoy the winter months just a little bit more.
Send us pictures of your winter camping experience by posting your photos with #greatlakesguide and tagging us @greatlakesguide
---