Imagine completing a swim across Lake Ontario. Now imagine doing it twice. This 104 km swim, the first ever double crossing of Lake Ontario, is only one of the many 'firsts' achieved by marathon swimming champion Vicki Keith in the waters of Canada's Great Lakes.
March 8th, International Women's Day, is the perfect day to honour Vicki Keith!
Swimming in Lake Ontario
Vicki Keith Munro was born in Winnipeg, Manitoba on February 26th, 1961, and is often regarded as one of the most accomplished athletes at marathon swimming and open water swimming in history.
Vicki holds an astounding 18 world records, and has completed the first crossing of all five Great Lakes, first butterfly swim across the English Channel, longest solo swim (based on both time and distance), longest continuous swim (129 hours and 45 minutes), most crossings of Lake Ontario, and many other extraordinary feats.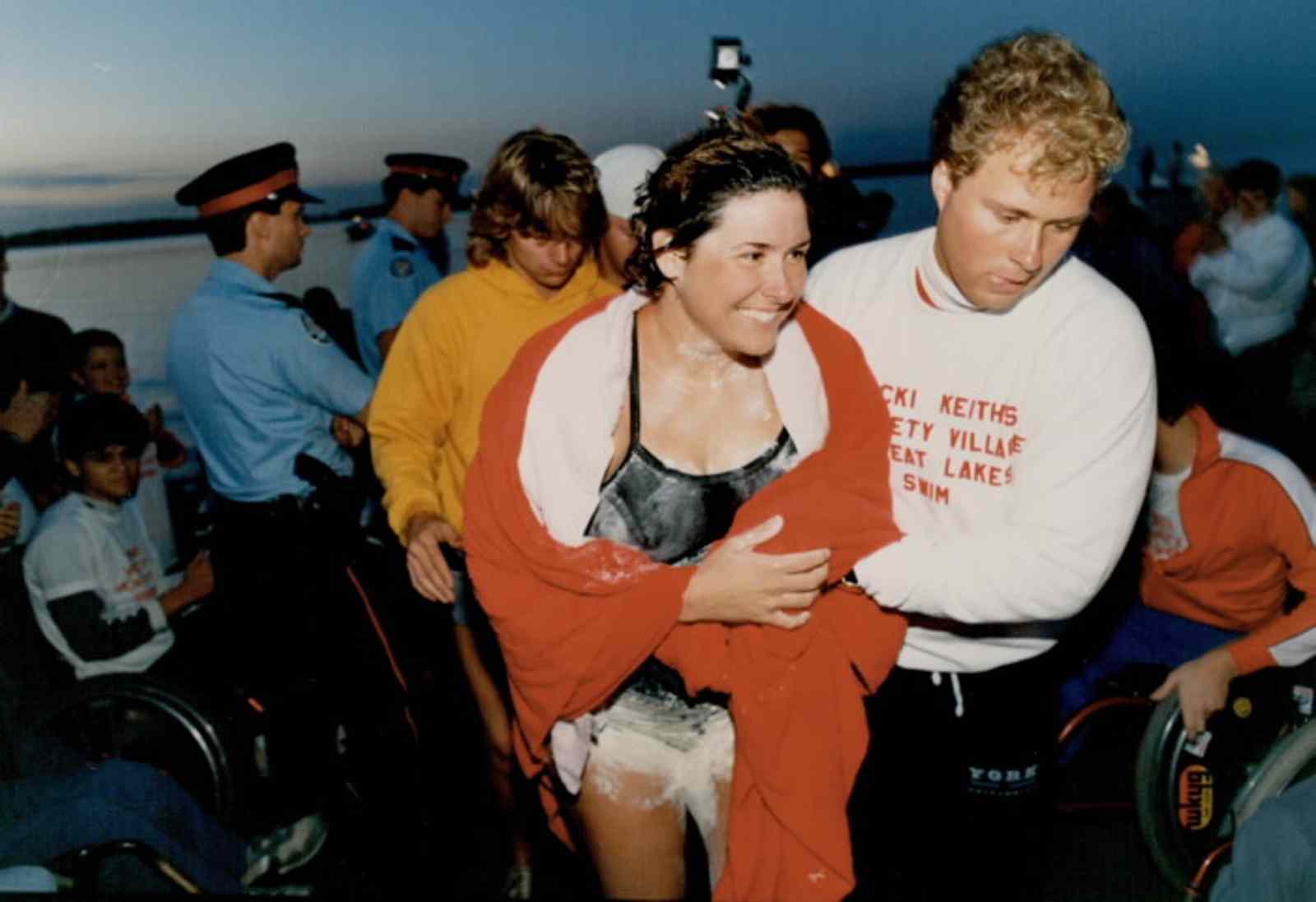 Over the course of her extensive career, Keith has braved sharks, icy waters, jellyfish, and hallucinations, but she was not born the champion that she is today. During her youth, Keith longed to succeed in sports, yet she felt decidedly un-athletic. She describes herself at that time as the "one kid left standing in the middle at the end that nobody wants on their team."
Determination Leads to Success
However, Keith did not lose hope. She pressed on in her aspirations until she found competitive swimming, which led her to her true passion: marathon swimming. She began training for marathons in 1984, and within only a few months, had set her first world record.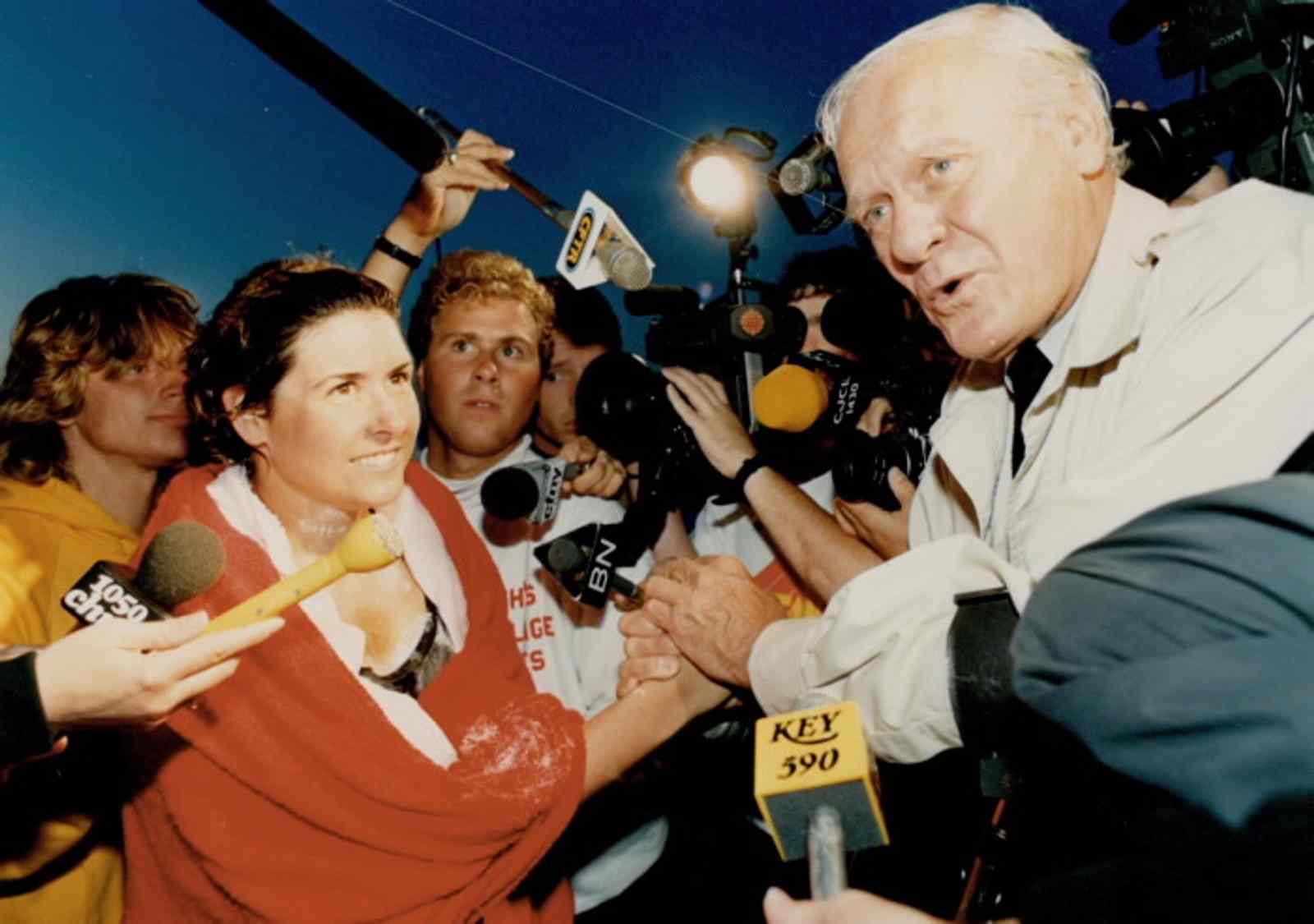 "That first step always seems to be the hardest one, and when I finally took the first step towards achieving my goals, all of a sudden they started falling into place, one after another after another."
Now retired, Vicki Keith devotes her time to motivational speaking and coaching, and raising funds and awareness for children with physical disabilities. She has raised over $1 million for Penguins Can Fly, a Kingston-based swim team for children with special needs, and she takes a hands on approach to coaching, inspiring all of the ambitious young athletes that she mentors.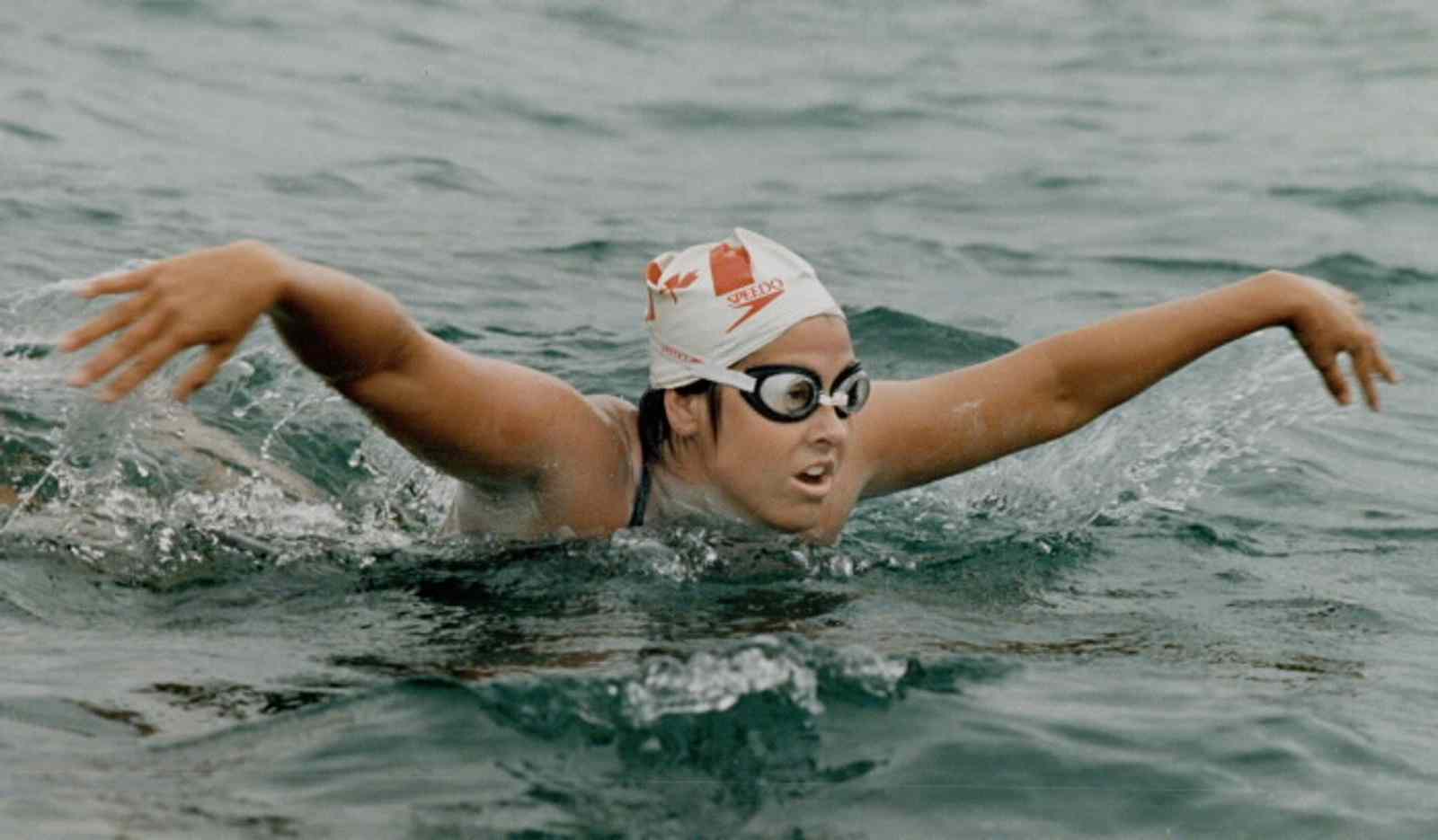 Celebrating International Women's Day
Vicki Keith is a reminder that a person's capabilities are not defined by those factors which are outside of one's control––such as gender, age, or physical disability––but are instead determined by one's resolve and perseverance in the face of adversity.
"You cannot accept the limitations that other people put on you. You have to be able to find your own reality and create your own reality...Our goals and dreams are within our reach, if only we have the courage and the determination and the dedication to pursue them."
Watch a quick interview with Vicki Keith at the opening of the Gord E. Downie Pier in Kingston, Ontario:
To hear more from Vickie Keith, watch Vicki Keith's TEDx talk about perseverance, marathon swimming, and coaching children with disabilities.
Check out Penguins Can Fly and click to Donate.
---