Updated August 10, 2020
In 2016, a group of volunteers and Swim Drink Fish staff began sampling the water in the Toronto Harbour and sharing the results. Why? Because no one else was doing it. A lot of people use the Toronto Harbour, not necessarily for swimming, but certainly for boating.
Sometimes boaters end up in the water too (looking at you, kayakers). Ingestion and exposure to poor quality water can cause illness. So, if there's a chance that you might end up in the water, it's good to know what the water quality is.
This was the beginning of the Swim Drink Fish citizen science recreational water monitoring hubs.
What is a recreational water monitoring hub?
The hubs are a lab and work space for processing recreational water samples and data. This information is collected by Swim Drink Fish staff and citizen scientists at select sites within each region.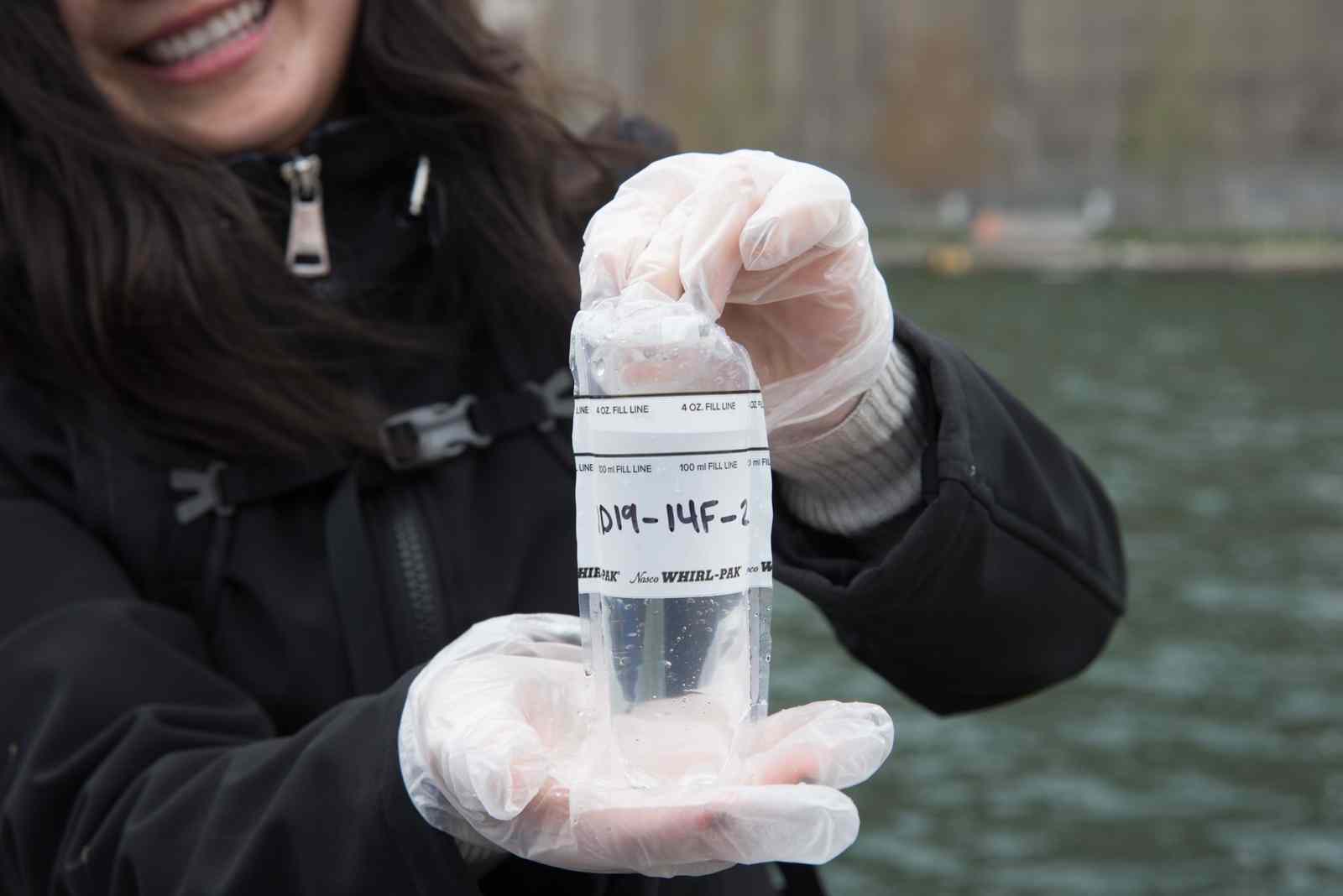 There are currently four citizen science monitoring hubs in the Great Lakes region: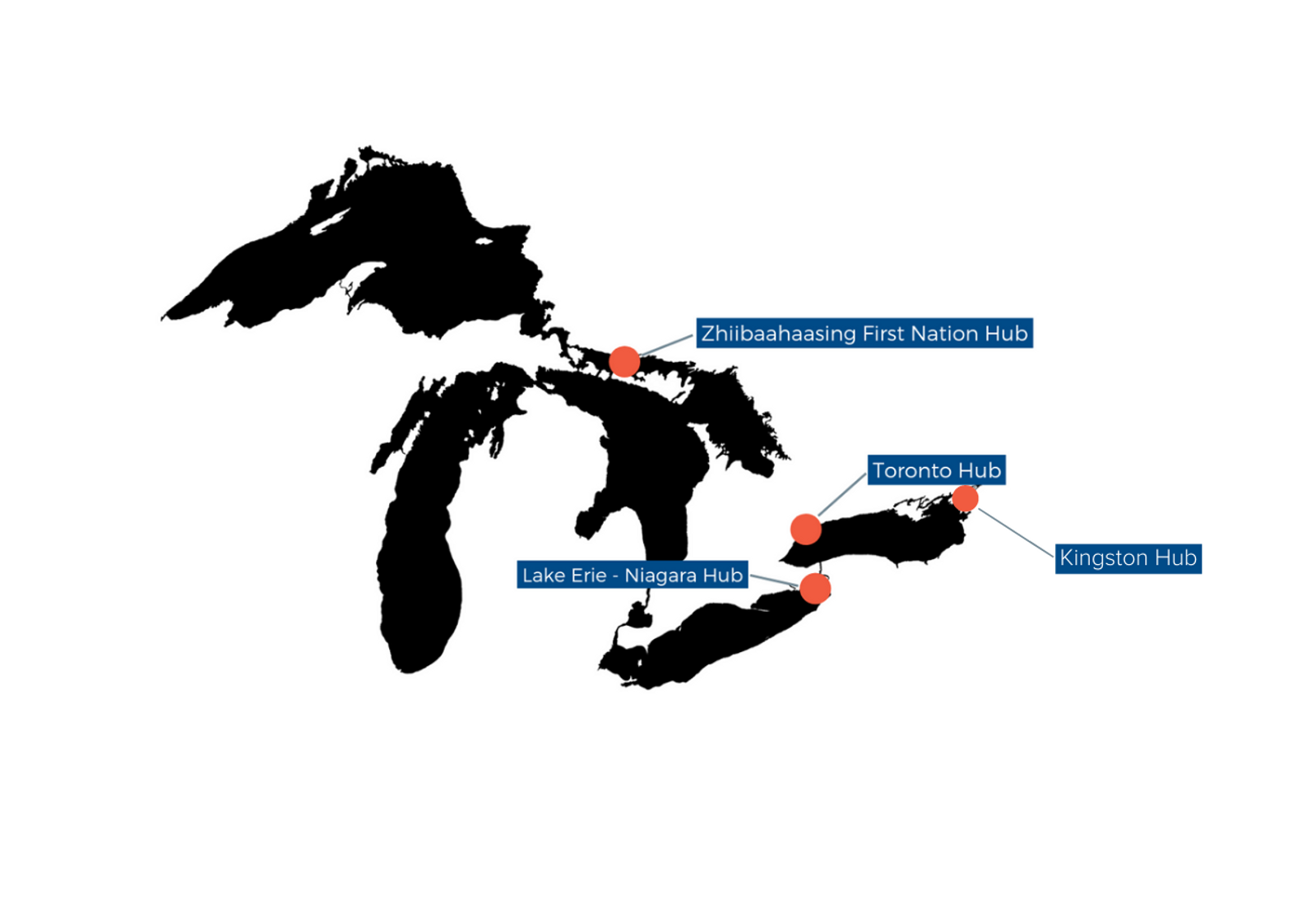 The sites for these monitoring hubs were chosen because they are places where people swim, boat, and fish, but they are not currently monitored for water quality. These sites are important to, and are used by, their communities and may be susceptible to contamination.
Thanks to funding from the Environment and Climate Change Canada's Great Lakes Protection Initiative, Swim Drink Fish will be establishing three more monitoring hubs throughout the Great Lakes region, through to 2022. Two of those will be located in First Nation communities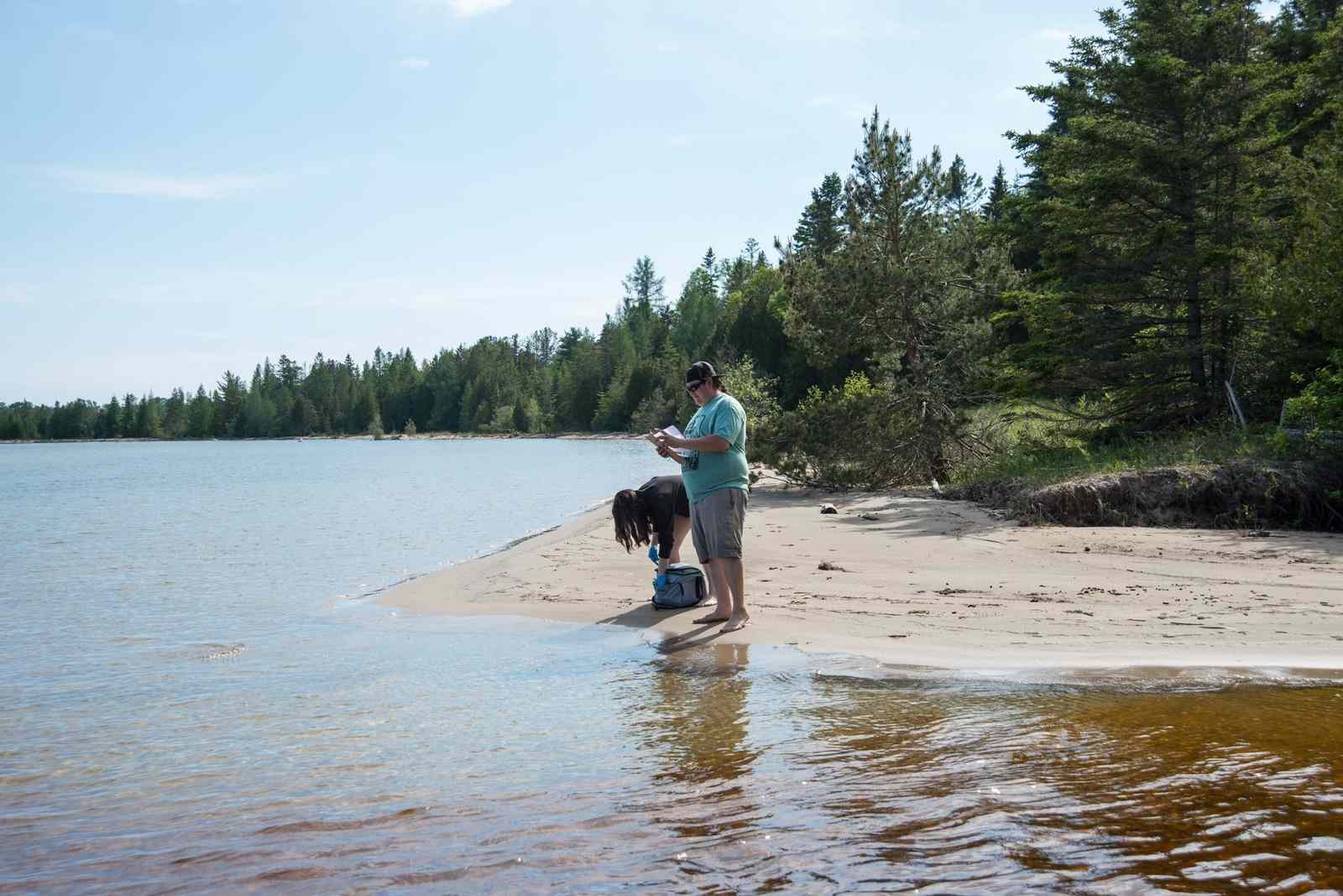 Why involve 'citizen scientists'?
The simple truth is that people care, but don't always have access to information about the things that may affect their communities. By involving volunteers and citizen scientists, people are not only able to contribute to the data, they are able to learn and share valuable information that helps support their community.
Did You Know?
According to
National Geographic
, 'citizen science' is defined as "the practice of public participation and collaboration in scientific research to increase scientific knowledge. Through citizen science, people share and contribute to data monitoring and collection programs."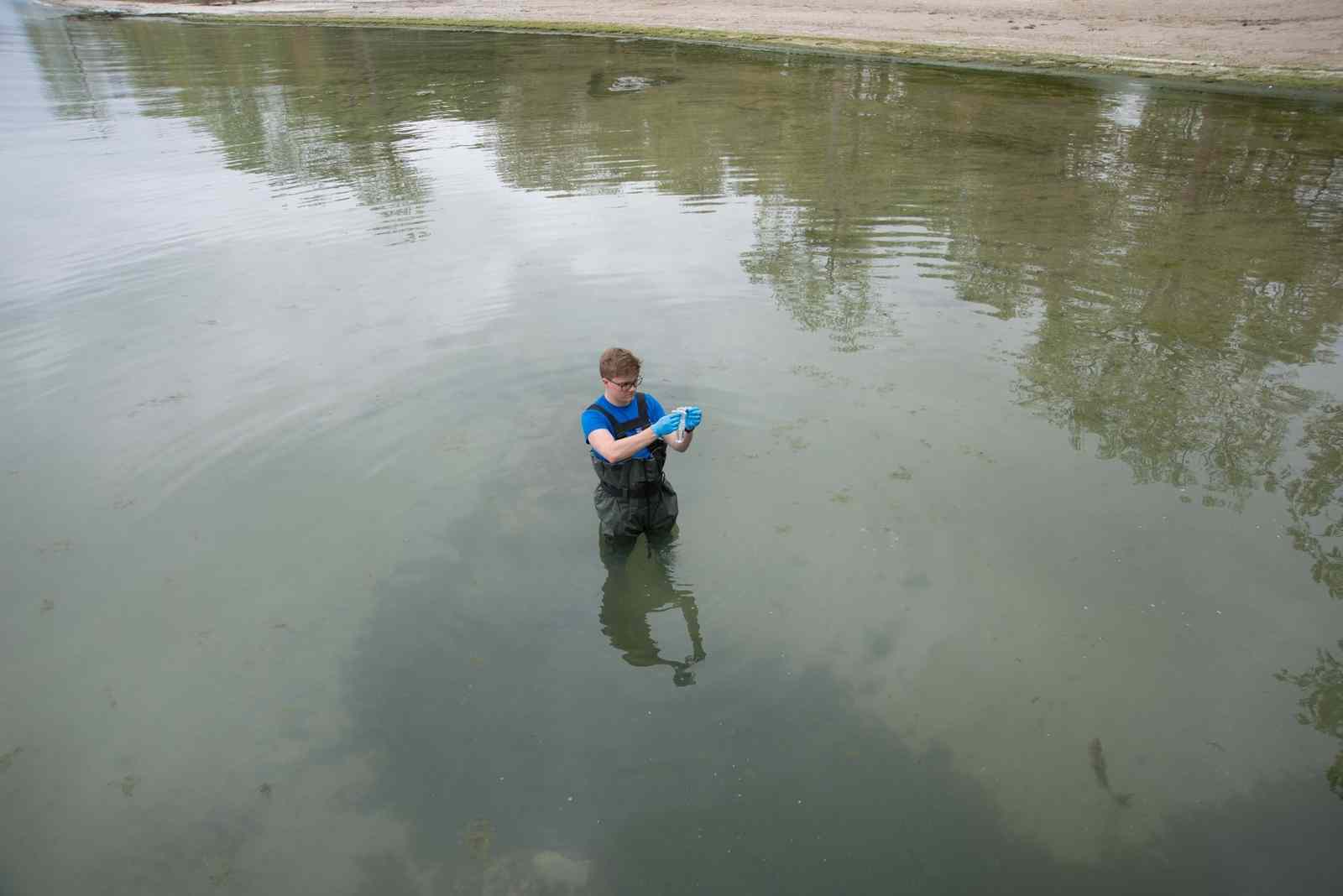 Swim Drink Fish citizen scientists learn about the sources of pollution in their local waters, as well as how to properly handle and use recreational water sampling equipment. They test for E.coli (that's the bacteria found in mammal poop) which is a commonly used "indicator bacteria" for recreational water quality testing in freshwater. If a certain level of E.coli is present, the risk of a person getting sick after swimming in the water increases. If that level of E.coli is present in the water sample, it will fail to pass the standard for swimming.
The data collected by the hubs is shared on Swim Guide and displayed with a simple pass or fail symbol. The beaches on Great Lakes Guide also display this information.
Did You Know?
If you're looking for more information about the standards by which the water is tested, it is listed under 'Source Information' on every one of the 8,000 beaches on
the Swim Guide website
.
How can you become a Swim Drink Fish citizen scientist?
If you live in the neighbourhood of the one of the hubs, you can contact them or sign up to volunteer at the links below.
The Toronto Hub
The Lake Erie - Niagara Hub
The Zhiibaahaasing First Nation Hub The Kingston Hub
If you don't live near one of the hubs, you can still contribute to beach monitoring by submitting photos of the beaches you swim at. These photos are stored in a beach image database and are part of the Swim Guide's international citizen-science effort to collect data on beaches around the world.
Photos are an incredibly important piece of evidence. Click here for instructions on how to submit your photos.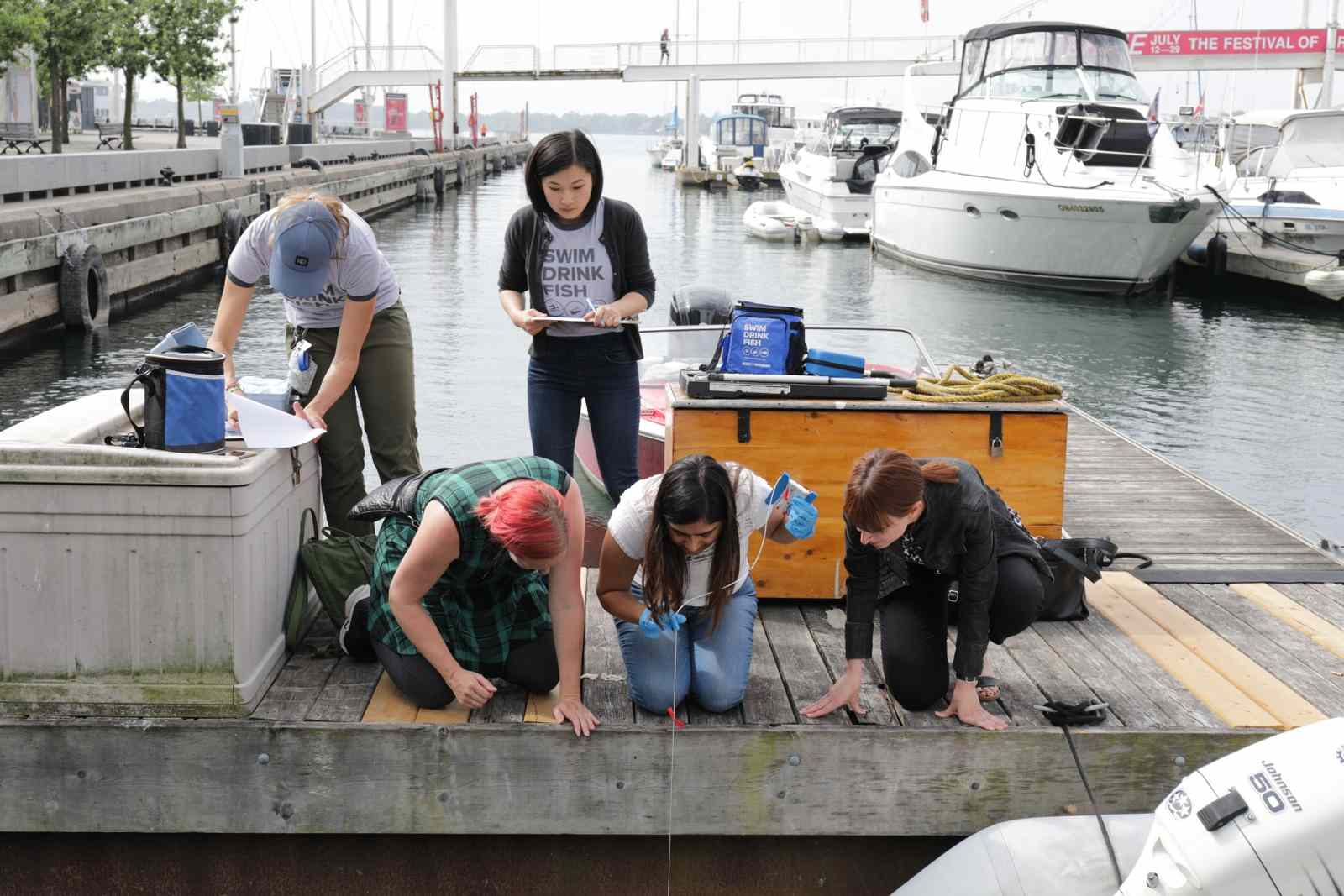 Other ways to get involved:
Share your Watermark story. Do you have a connection to a particular body of water? Share the story of how you made that connection with us. By contributing your Watermark to the Watermark Project Archive, you register the waterbody in a national database of important waters, documenting the value of that waterbody to you and your community.
By submitting your story, you also help researchers identify waters where people swim, drink, or fish, so that those uses can be protected in the future. Your contribution also provides evidence ensuring that environmental laws can be used to safeguard your waters.
Contribute to Great Lakes Guide! Are you an avid kayaker who has explored all over the Great Lakes? Or maybe you went scuba diving for the very first time last summer in Lake Huron? Great Lakes Guide is always looking for people who want to help others share their experiences exploring the Great Lakes at all skill levels.
Want to learn more about the Swim Drink Fish Great Lakes monitoring hubs?
Learn about the Zhiibaahaasing First Nation Hub
Learn about the Lake Erie - Niagara Hub
Learn more about the Toronto Hub
As of 2018:

This project was undertaken with financial support of the Government of Canada through the federal Department of Environment and Climate Change.

Ce projet a été realisé avec l'appui financier du gouvernement du Canada agissant par l'entremise du ministère fédéral de l'Environnement et du Changement climatique.
---