Some like to define musical inspiration in figurative terms, romanticizing it as a sort of holy water dispensed through a sacred well by untraceable muses of creativity. If that's how things work on a metaphysical level, sometimes the physical process isn't all that different: just a musician drawing inspiration from a grand repository of water.
Like, say, one of the Great Lakes! Popular music is littered with examples of artists who name, allude to, or carry the influence of these five freshwater bodies in their work. Hell, the Rock and Roll Hall of Fame lies on the shores of Lake freaking Erie.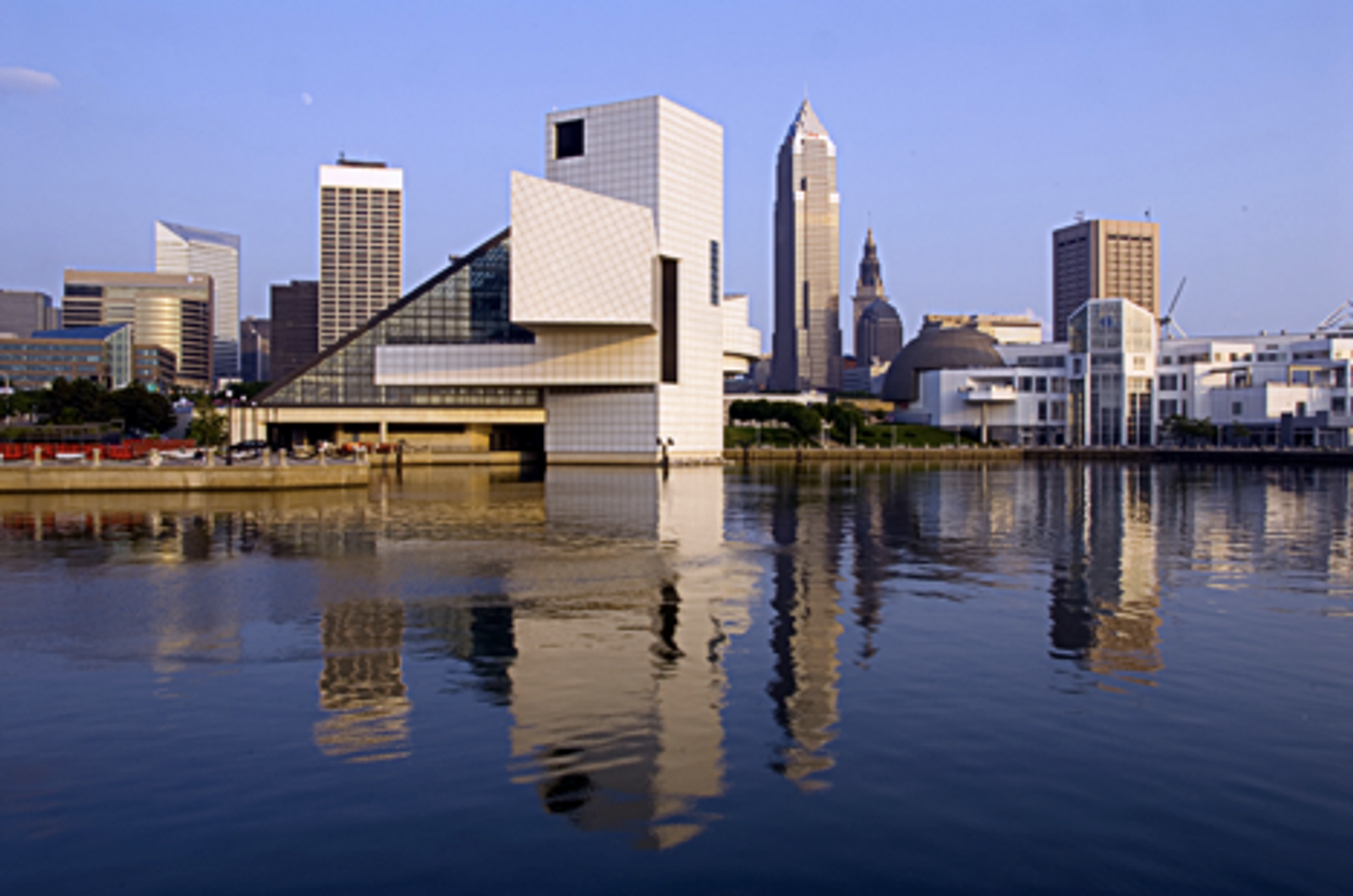 Songs are an entry point through which we can connect more deeply with these integral bodies of water. Whether it is celebratory, cautionary, or somewhere in between, the music of the Great Lakes is the product of imaginations that were captured in some form by the world's most vast collection of inland waterways.
It would be a Superior-sized challenge to round up all the Great Lake-inspired tunes and artists, but here's a small sampling of what's out there.
Lake Ontario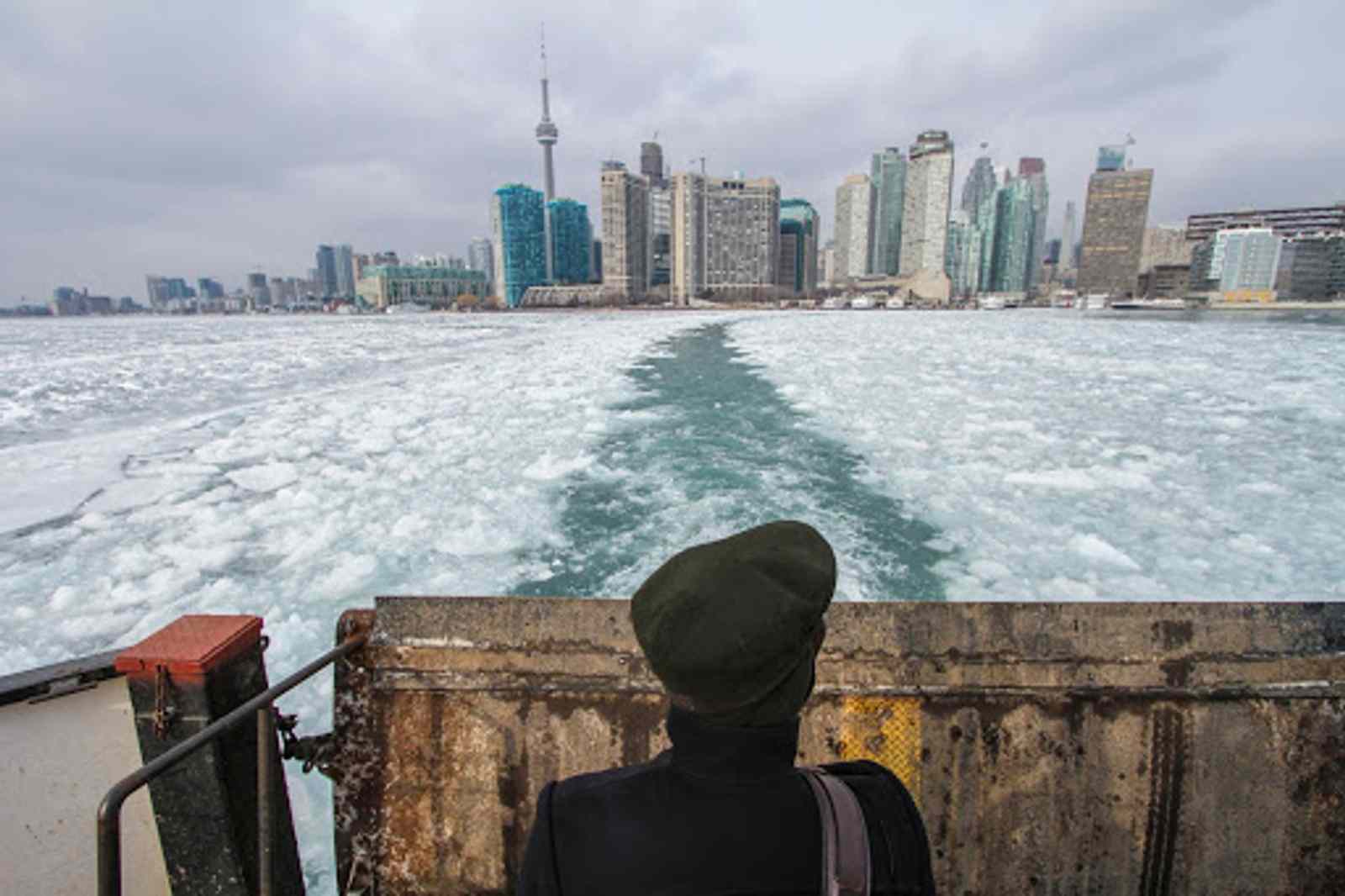 And out in the middle of Lake Ontario
The same snow is falling
On the deep silent water
The great dark wonder
Into the waves of my heart
-Blue Rodeo, "Hasn't Hit Me Yet"
Oof. A gut-punching conclusion to a mesmerizing track. Delving into the fragile mind of a person who has been ditched in a relationship and takes some time to come to terms with the totality of it, Blue Rodeo uses a wavy, wintry Lake Ontario to symbolize the severity of the shakiness that is slowly creeping in on the narrator.
I'll tell you a story about the Lake fever or
We can skip to the coital fury
You didn't say yes or no, neither
You whispered, hurry
-The Tragically Hip, "Lake Fever"
The late, great Gord Downie performs a familiar trick here and mythologizes a piece of obscure Canadiana—in this case by subtly referencing the 19th-century cholera outbreak that plagued communities across the shores of Lake Ontario.
It should come as no surprise that Downie was an advocate for clean water, or that Canada's first deep-water urban swimming pier was named in his honour.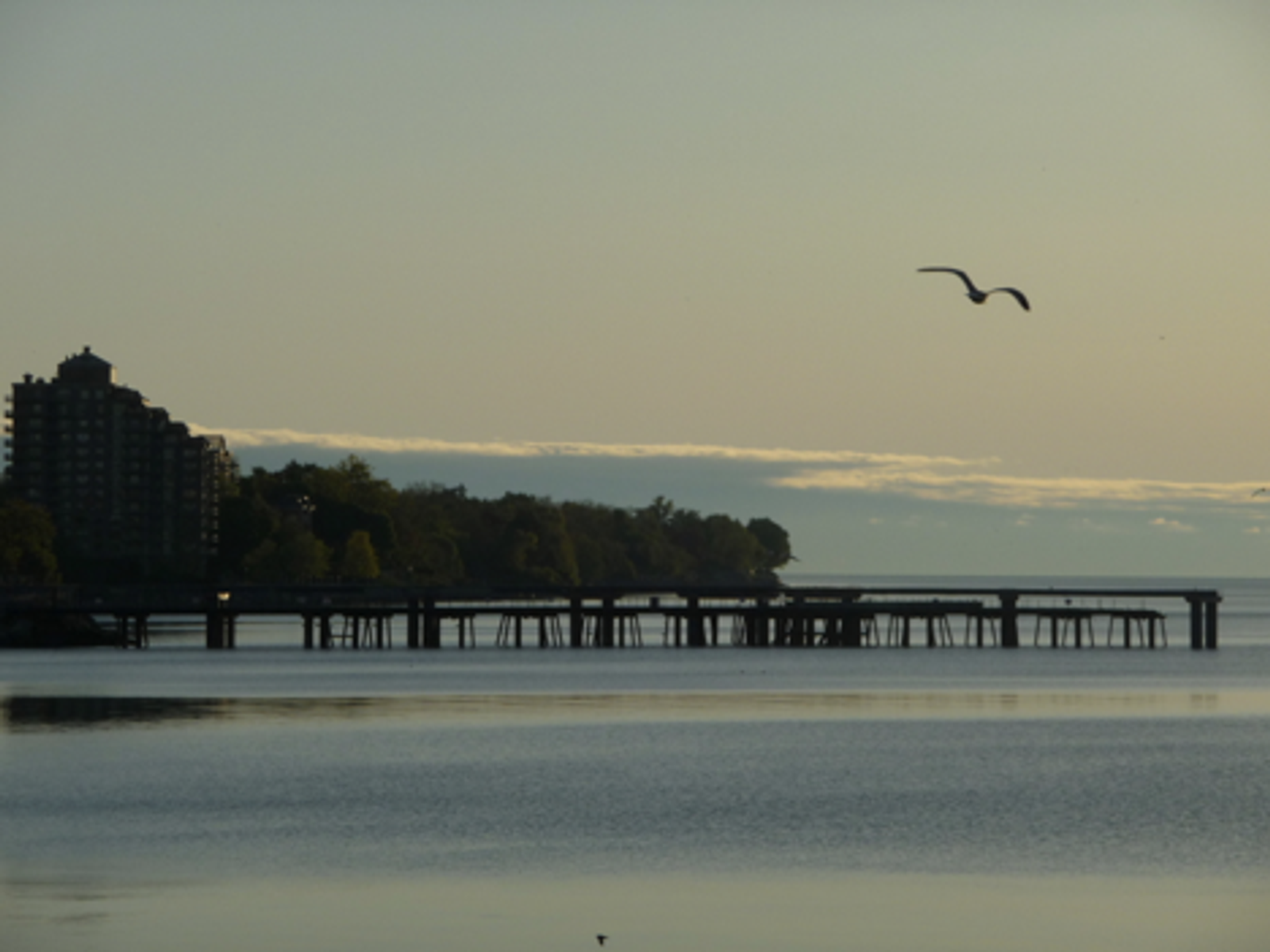 If they blow a hole in my backyard
Everyone is gonna run away
The creeks won't flow to the Great Lake below
Will the water in the wells still be okay?
-Sarah Harmer, "Escarpment Blues"
Harmer wrote this song in the mid-2000s to protest proposed development in the Niagara Escarpment near her hometown of Burlington, ON. The urgency in the lyrics is juxtaposed by soothing instrumentation and calm, measured vocals.
Lake Superior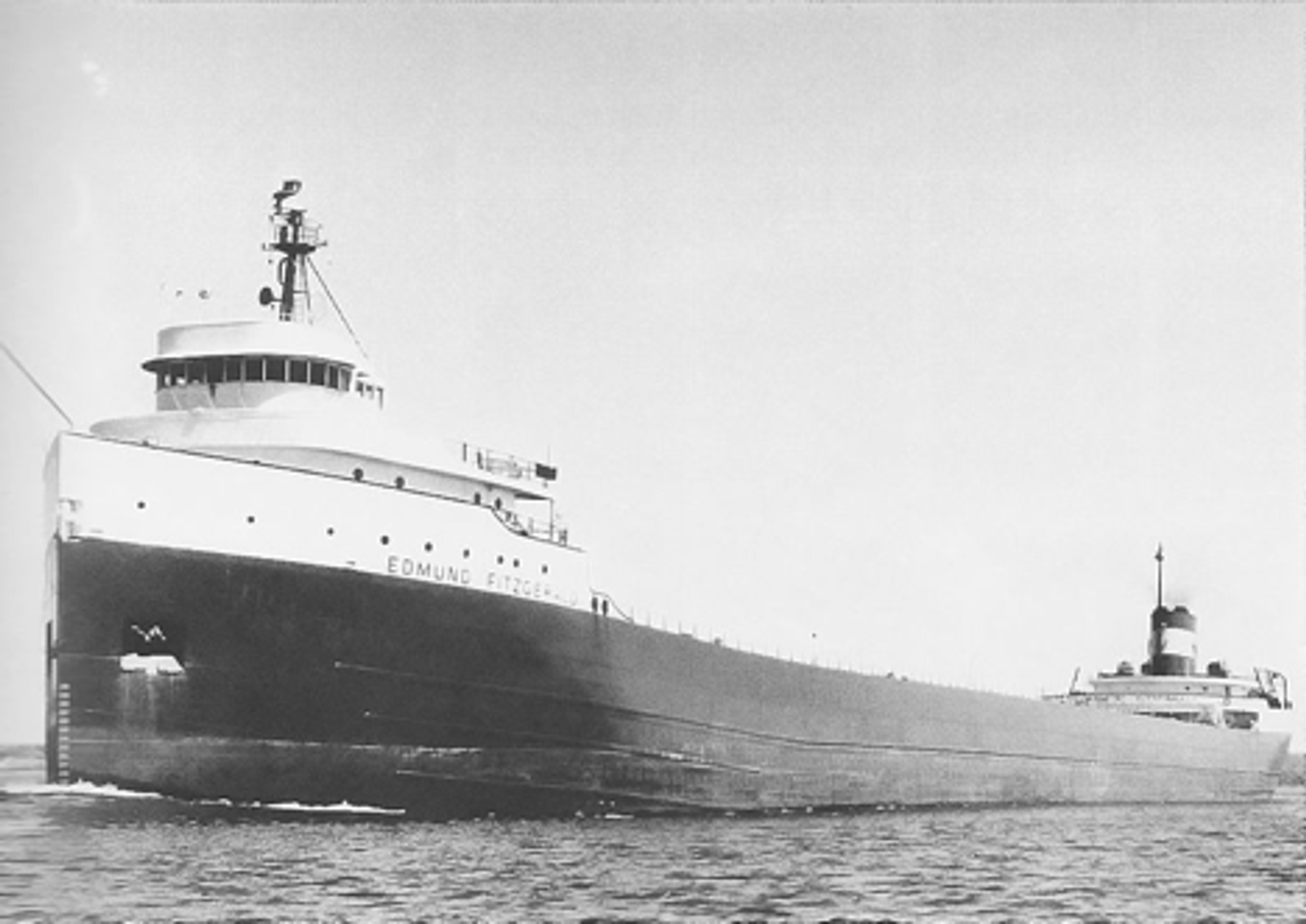 The searches all say they'd have made Whitefish Bay
If they'd put fifteen more miles behind her
-Gordon Lightfoot, "The Wreck of the Edmund Fitzgerald"
Lightfoot was an avid sailor and spent many joyous days out on Great Lake waters. He channels the opposite sentiment in this steely dirge commemorating the tragic sinking of the SS Edmund Fitzgerald cargo ship on Lake Superior.
Despite being written by a popular musician in the 1970s, this song recounts the story with the gravitas of a centuries-old epic poem.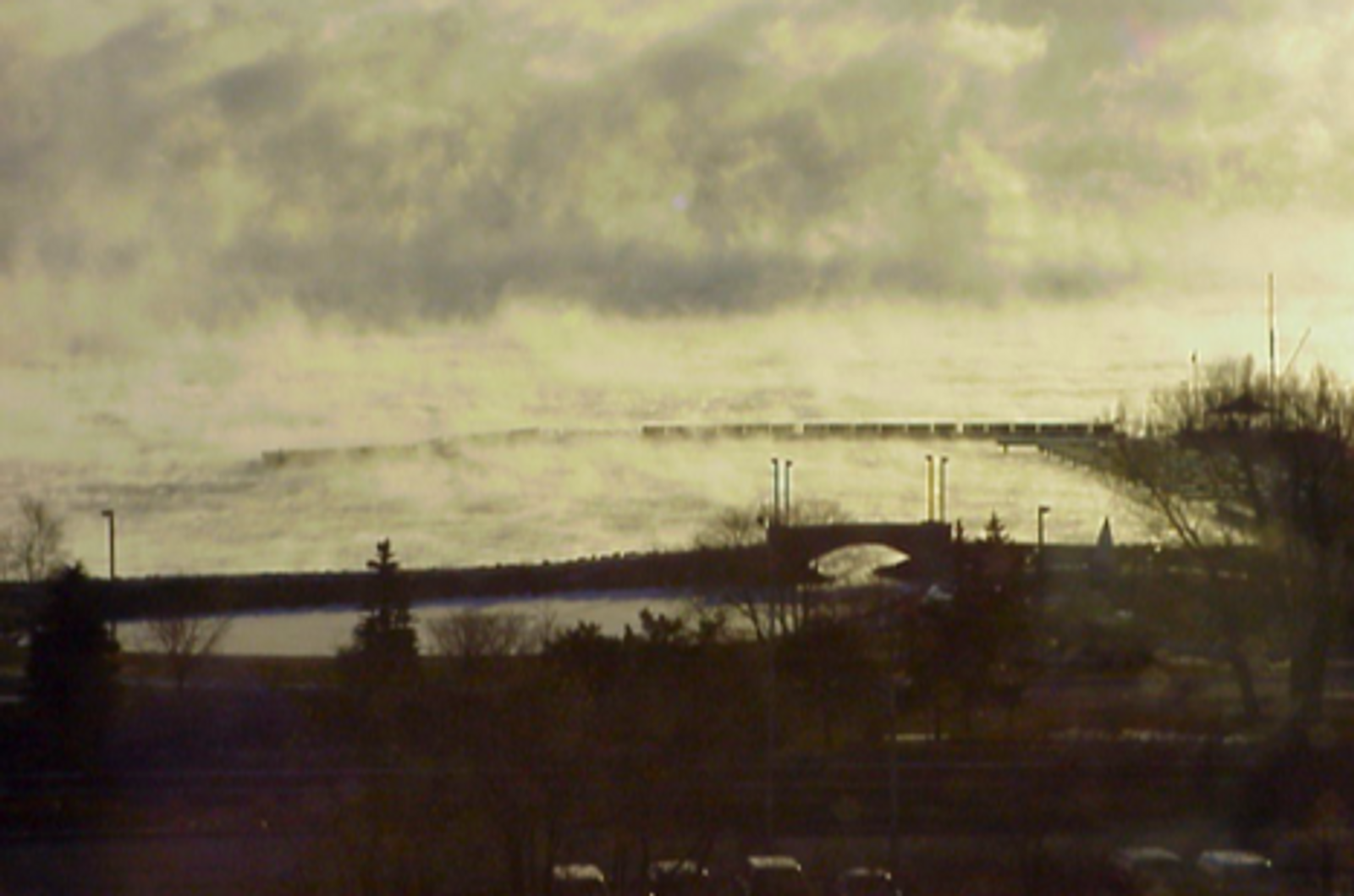 He's on his way to Thunder Bay
Crossed the border late at night
And it was high stakes until he saw the Great Lakes
And he felt the cold wind bite
-Sam Roberts, "An American Draft Dodger in Thunder Bay"
The frigid shores of Lake Superior are a far cry from the southern comfort of a Mississippi home. But for this fiery young narrator, the cold—and the potential consequences of a Minnesota border crossing—are preferable to a stint in the Vietnam War.
Asked why he wrote a song about Thunder Bay, Roberts admitted that he "Couldn't think of a more Canadian city than TB and that's where the Draft Dodger needed to end up!"
Lake Erie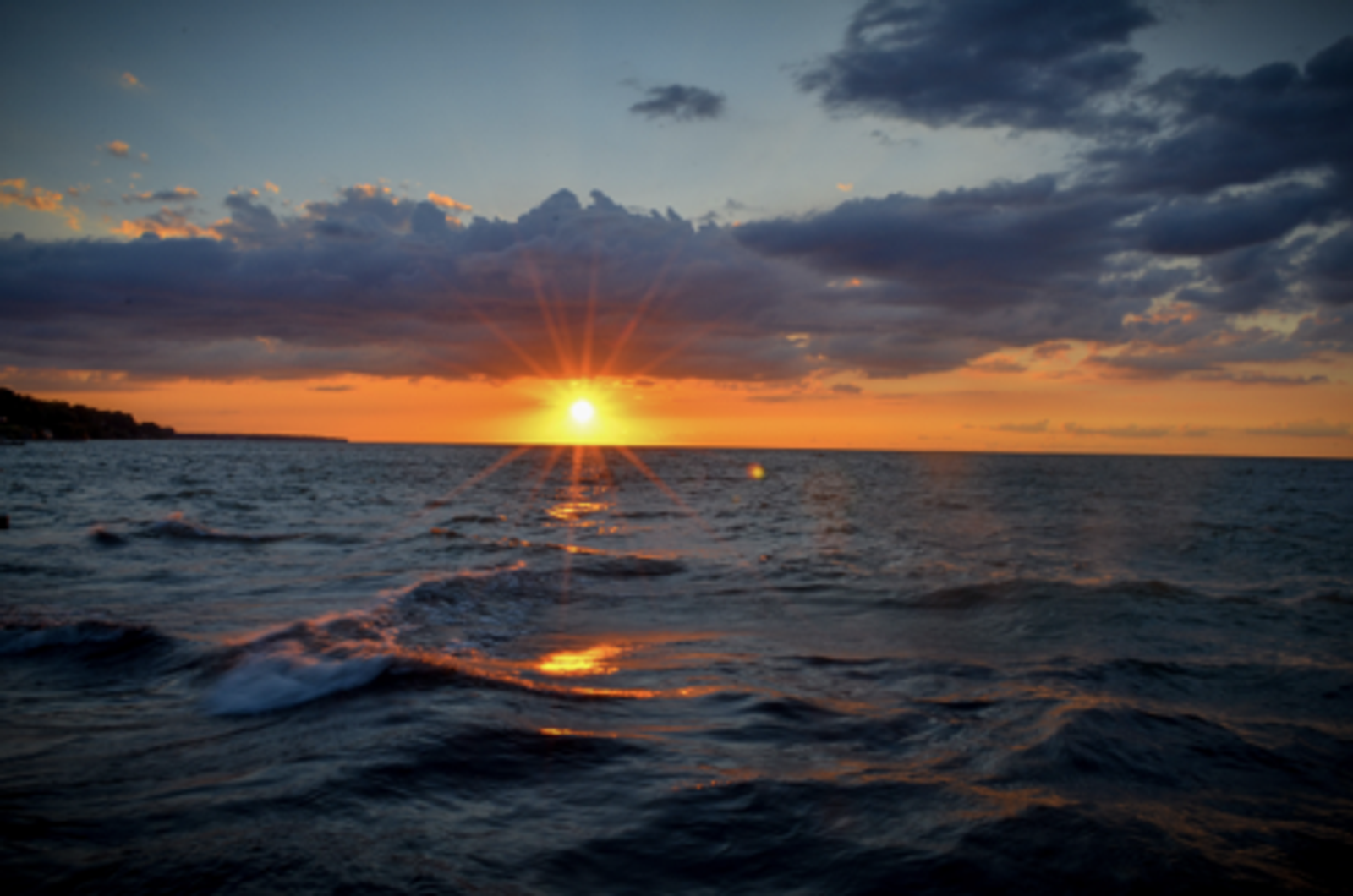 I am uneasy
Yeah, I am uneasy
Like I was in school when I thought and thought
I'd never get out, never get out
-Wild Pink, "Lake Erie"
Anxieties come full circle in this dreamy heartland rock track when the fear of never leaving a small town is eventually replaced by the stresses of day-to-day urban life. Though the titular lake never shows up in the lyrics, it is the unspoken foundation of the song; an antidote to not getting "caught up in anything that doesn't really matter."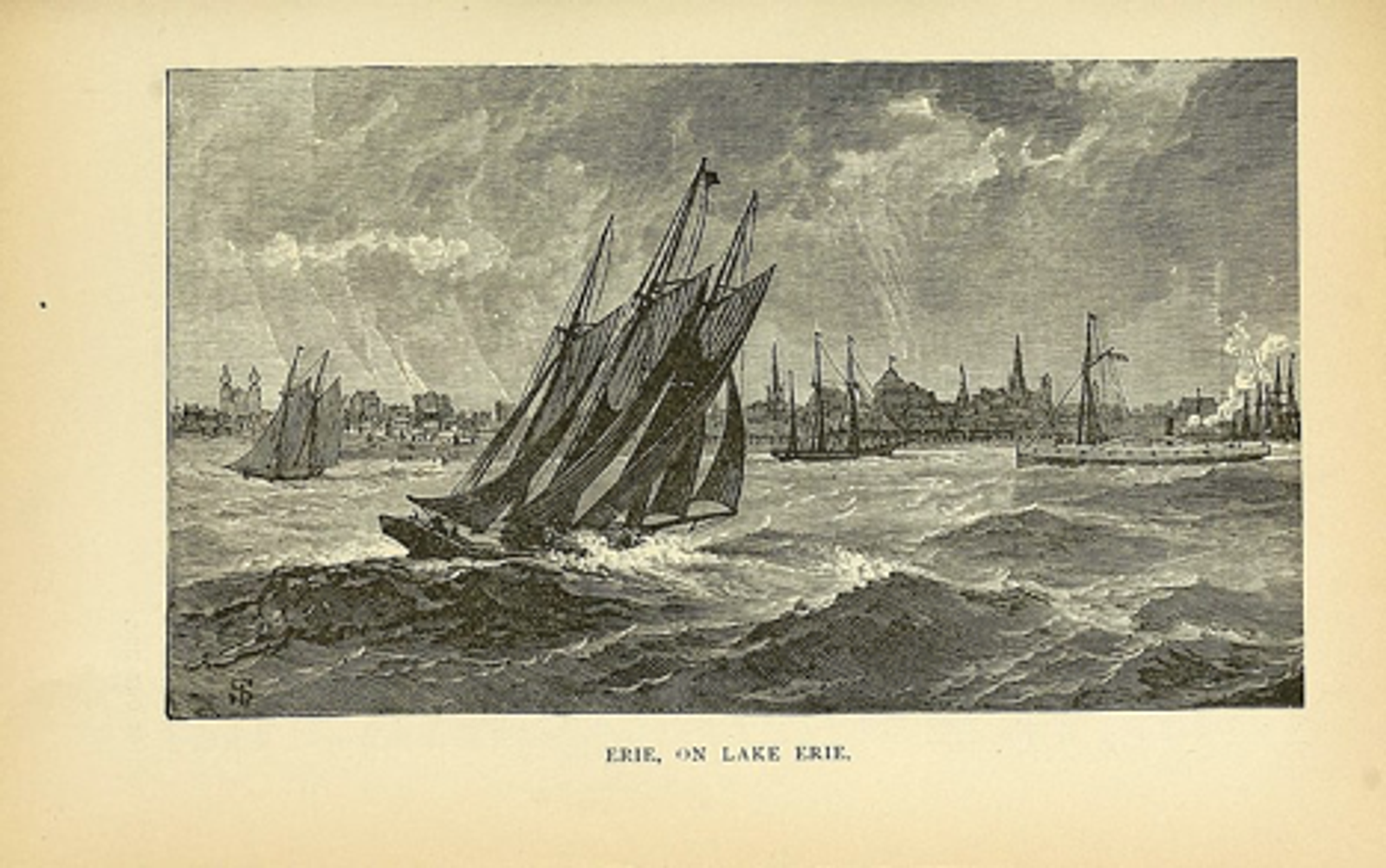 Now my mind begins to wander to the days back on the farm
I can see my father smiling at me, swinging on his arm
I can hear my granddad's stories of the storms out on Lake Erie
Where vessels and cargoes and fortune and sailors' lives were lost
-James Taylor, "Millworker"
Originally written for the Broadway musical Working, Taylor weaves together themes from the play's source material to produce a saddening story about a single mother who supports her three children by working in a monotonous mill. Imagination is her only solace, and her grandfather's Lake Erie adventures provide a comforting escape.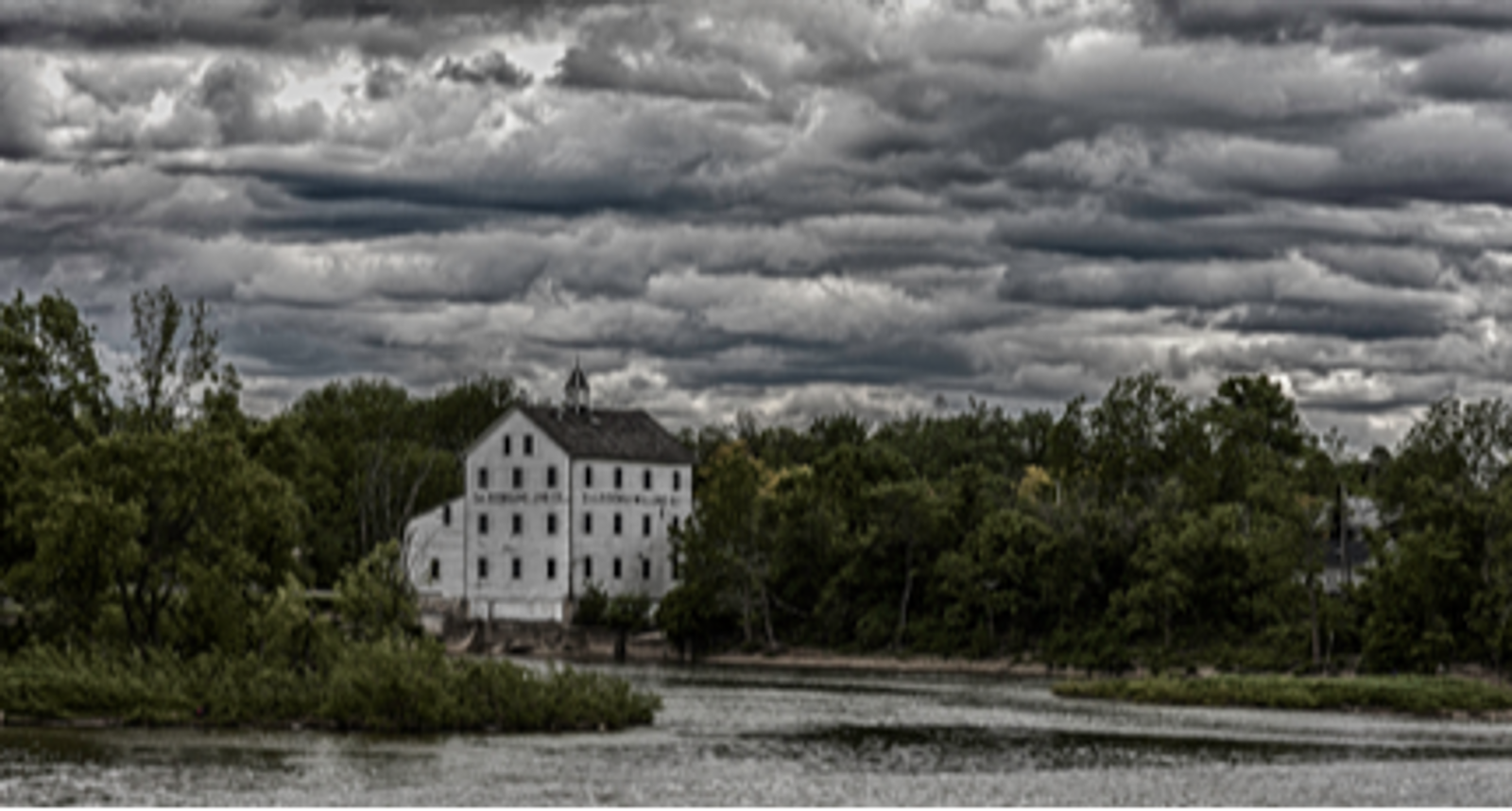 Now I must be on my way
I guess you really have to stay
Inside the mission wall
On the river banks of Caledonia
-The Band, "Caledonia Mission" (Rock of Ages version)
Songwriter Robbie Robertson says in his memoir that Caledonia, ON "conjured up strange images and a story of estrangement and solitude in my imagination." But Band historians speculate that the song is also a veiled nod to the covert police chase that ensued after cops got wind the group had smuggled weed across the Buffalo border.
In any event, "the river banks of Caledonia" refers to the Grand River that branches off from Lake Erie and flows through the titular town. Both Robertson and singer Rick Danko spent large portions of their childhood nearby, with the former paying regular visits to the Six Nations Indian Reserve and the latter growing up in Simcoe, ON.
The Band also has a deep connection to the next lake on this list. Back when they still backed up frontman Ronnie Hawkins, a memorable summer residency at Grand Bend's Imperial Hotel—just up the street from Lake Huron's wildest shore—brought three future Band members (Danko, Garth Hudson, Richard Manuel) into the group's orbit.
Lake Huron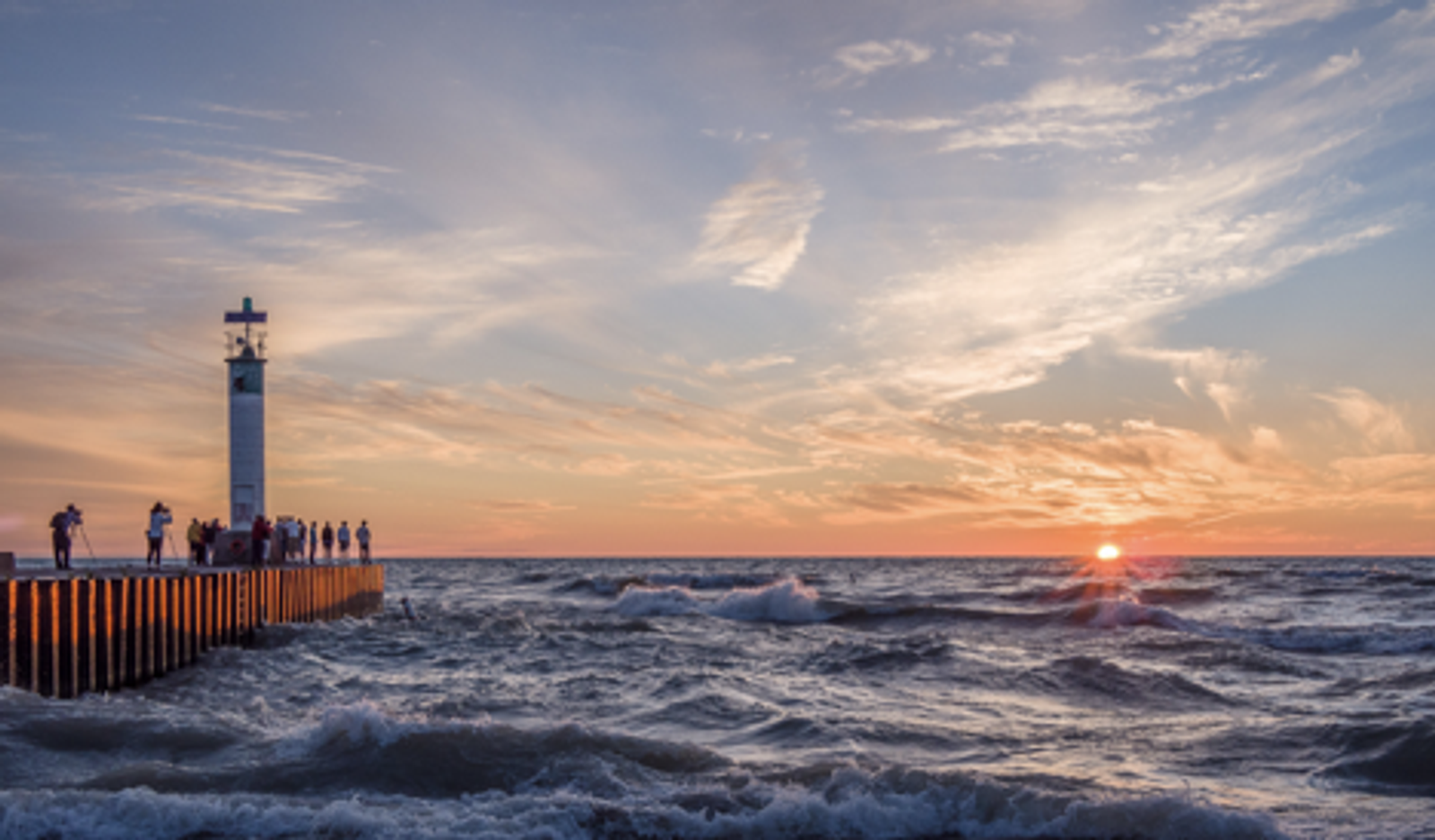 Lie where I land, let my bones turn to sand
I was born on the lake and I don't want to leave it
-Lord Huron, "The Ghost on the Shore"
Why settle for one song about a Great Lake when you can name your entire musical project after one?
(Or all of your musical projects! Shoutout to Great Lake Swimmers, Greatest Lakes, Daniel Ellsworth & The Great Lakes, and Greg Lake! Okay, I got a little carried away with that last one, but Emerson, Lake, and Palmer are lower-case-'g' great!)
Founder Ben Schneider grew up visiting Lake Huron and honed his musical craft in part by playing at campfires there. This track is in many ways a meditation on the challenge of leaving behind the land that has shaped you.
Lake Michigan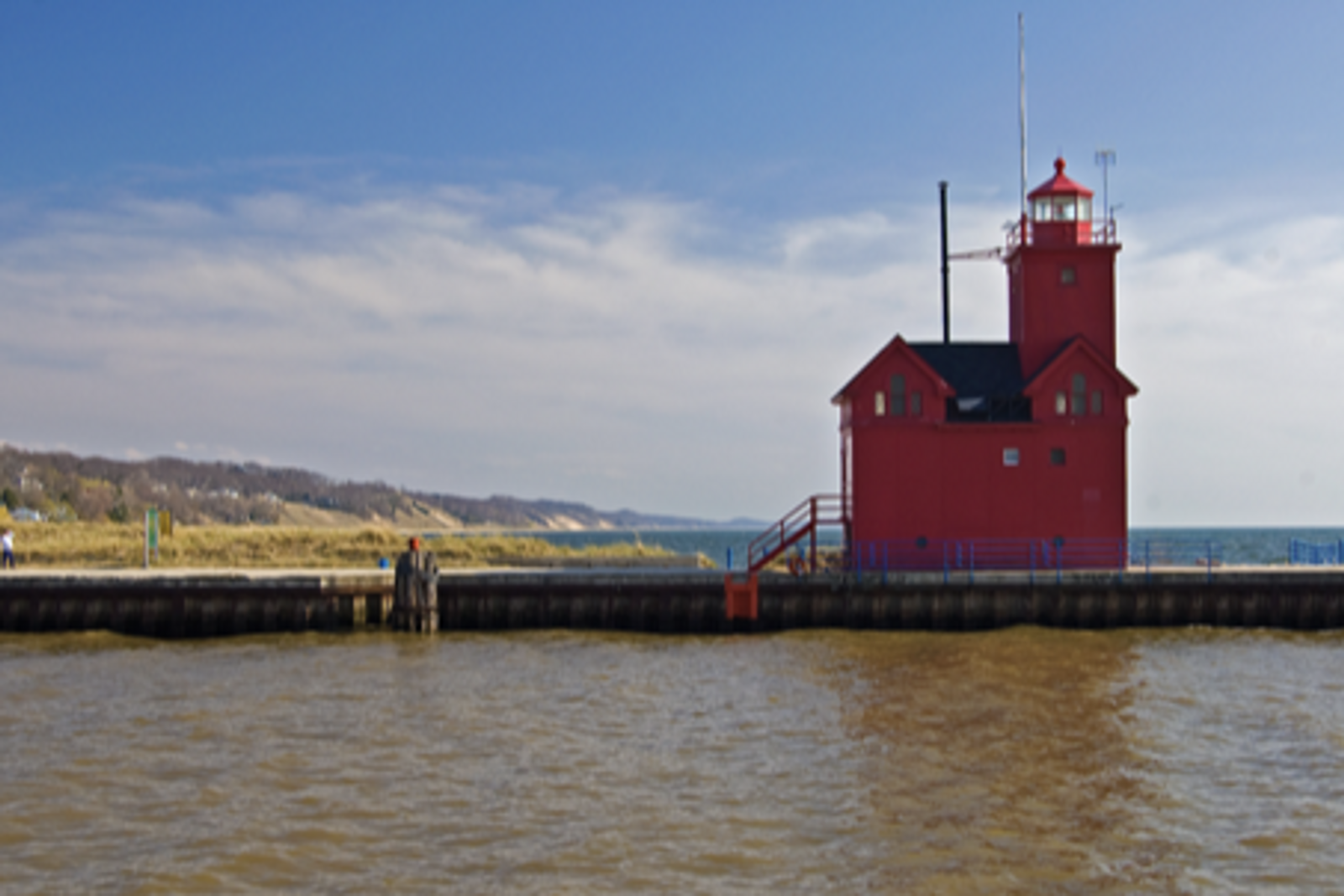 Sleeping on Lake Michigan
Factories and marching bands
Lose our clothes in summertime
Lose ourselves to lose our minds
In the summer heat, I might
-Sufjan Stevens, "Holland"
Stevens' debut album, Greetings from Michigan: The Great Lake State, was touted as the first in an ambitious "50 States Album Project" that would allegedly run the gamut from Alabama to Wyoming.
He only got as far as Michigan and Illinois.
Oh well. At least the master of regional songwriting gave us this remarkable tribute to his home state. "Holland," a reflection on a summer fling that took place around the sweltering shores of Lake Michigan, is just one of the many Michigan tunes that incorporate the four Great Lakes bordering the state.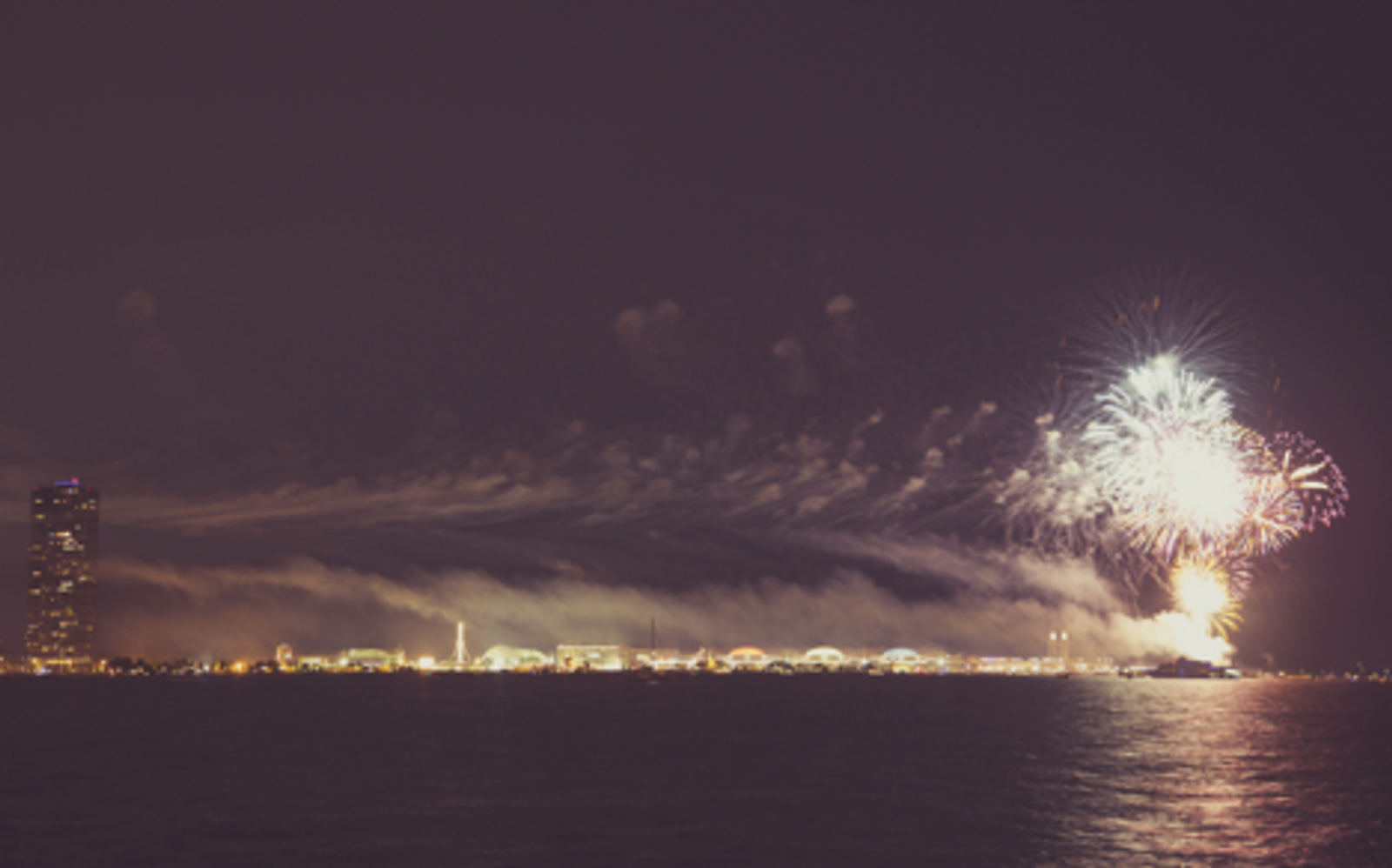 Baby, do you remember when
Fireworks at Lake Michigan?
Oh, now I'm comin' home again
-Kanye West ft. Chris Martin, "Homecoming"
West's decision to bring on Coldplay's Chris Martin—one of the world's most recognizable Brits—to sing the hooks on this love letter to his hometown, Chicago, is thankfully one of the tamer polarizing things the rapper has done.
But regardless of how you feel about West and his provocative antics, it's hard to deny the catchiness that he and Martin cook up on this 2007 track. The spectacle of Fourth of July fireworks on Lake Michigan is a nice piece of imagery to tie things up with.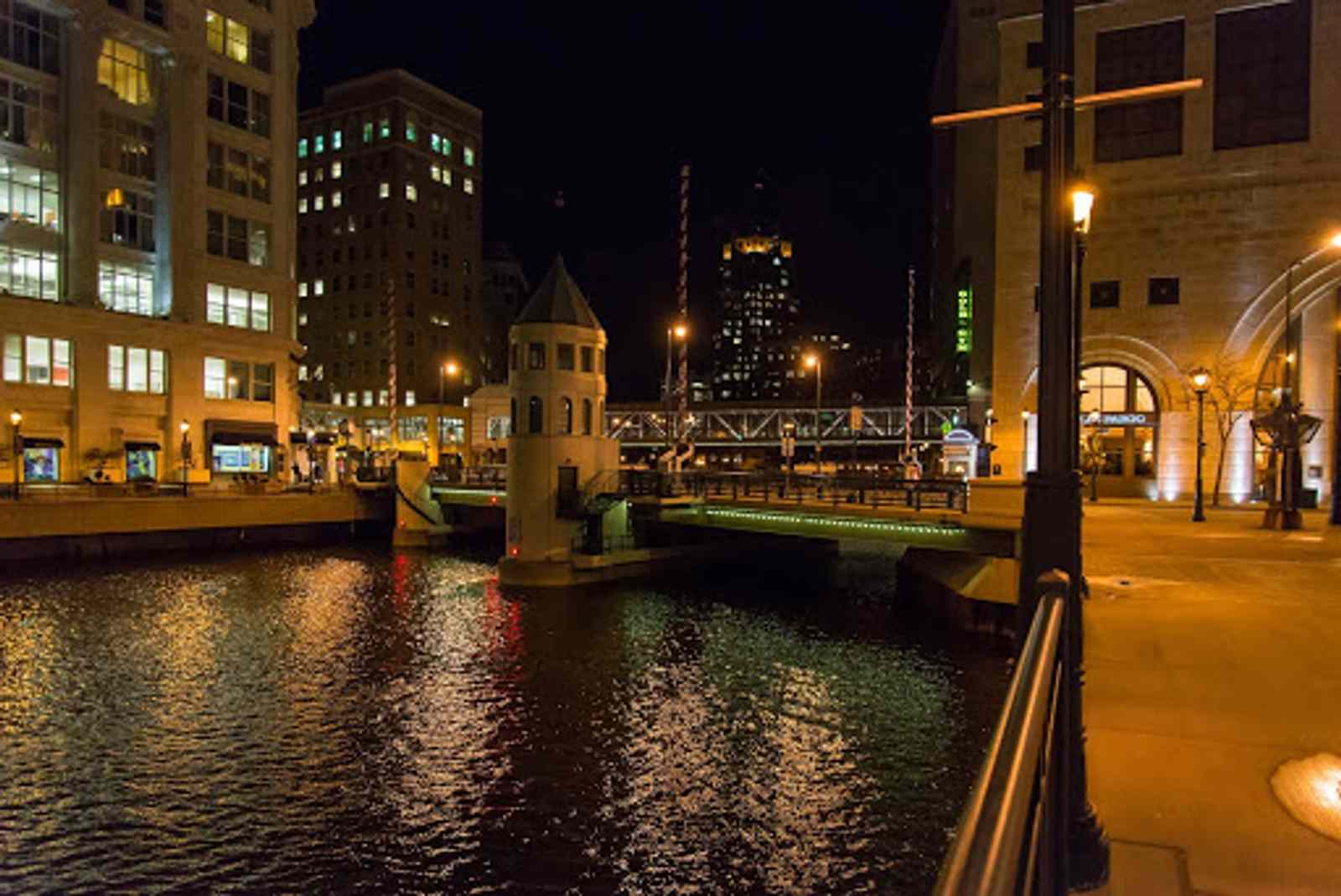 You're in Milwaukee, off your feet
And at once, I knew I was not magnificent
-Bon Iver, "Holocene"
An Eau Claire, WI native, Bon Iver's Justin Vernon sometimes recalls Eastern Wisconsin and the western shores of Lake Michigan in his songwriting. The personal epiphany the narrator comes to on a drunken night in Milwaukee ties into the song's larger theme of humans' relative insignificance in the geological epochs of time.
---