A note from the Great Lakes Guide team:
The purpose of Great Lakes Guide is to help you connect with the Great Lakes and your local natural spaces. It is important for everyone to understand the virus that is currently in this region, and the implications of going outside at this time.
Now, more than ever, it is critical that we come together as a community and connect with nature and with each other.
There is a lot of information circling the world right now. The word 'pandemic' is daunting, and there is a lot of confusion surrounding the language that we use to talk about COVID-19.
We are here to help you safely understand the coronavirus and what these unprecedented times mean for your own physical and mental health.
We have compiled a series of Frequently Asked Questions surrounding COVID-19 to help you understand and navigate the virus.
1
Can I go outside in Ontario during the COVID-19 pandemic?
It depends. Our governments have asked us not to go outside for non-essential reasons, but they do recognize that being in nature is important for our physical and mental health.
You may go outside for a walk or bike ride, so long as you follow these guidelines:
Respect the closures of parks, trails, and conservation areas
Do not visit crowded natural areas
Do not congregate
Do not partake in high-risk activities
Only go out with people from your household (this is not an opportunity to meet up with friends)
Stay at least 2 meters (6 feet) away from other people
Do not go out if you have any symptoms of COVID-19
Use this flowchart to determine whether or not it is safe for you to go outside: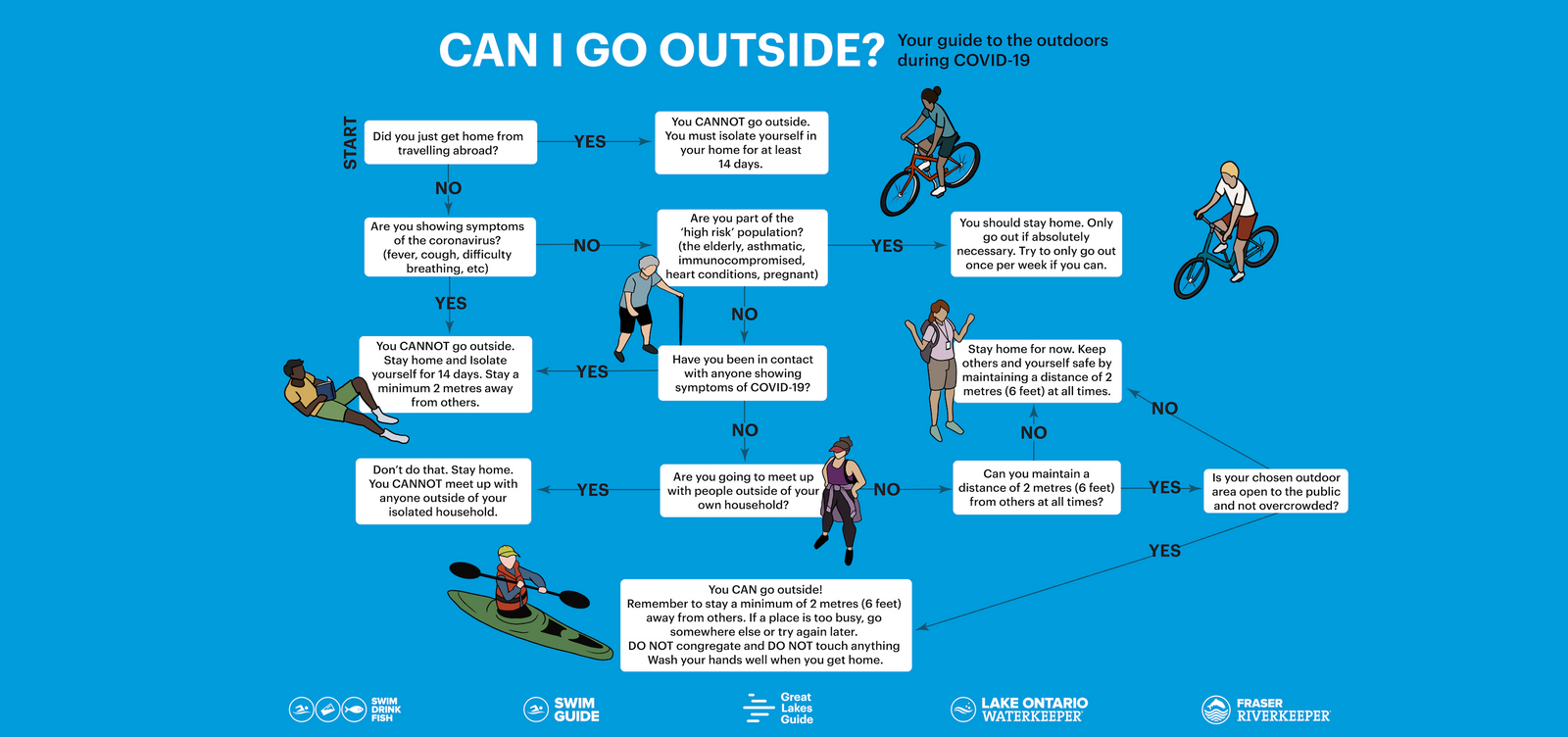 Check out our article on how to safely go outside during the COVID-19 outbreak for more tips and information.
2
I just got home from abroad. Can I go outside?
No. After you arrive home from travelling, you must self-quarantine and monitor your health for 14 days. If you have either been diagnosed with COVID-19, or are waiting to hear the results of a lab test for COVID-19, make sure that you are self-isolating at home.
3
Where can I go outside in Ontario?
Great Lakes Guide has compiled a list of which National Parks, Provincial Parks, Municipal Parks, and Conservation Areas are open during the coronavirus outbreak. The list is updated every afternoon.
4
How can I keep social distancing outside?
Social distancing outdoors means only visiting areas where you can keep a safe distance from others. Scope out your destination from a distance to see if it is too busy. Do not visit high-traffic areas.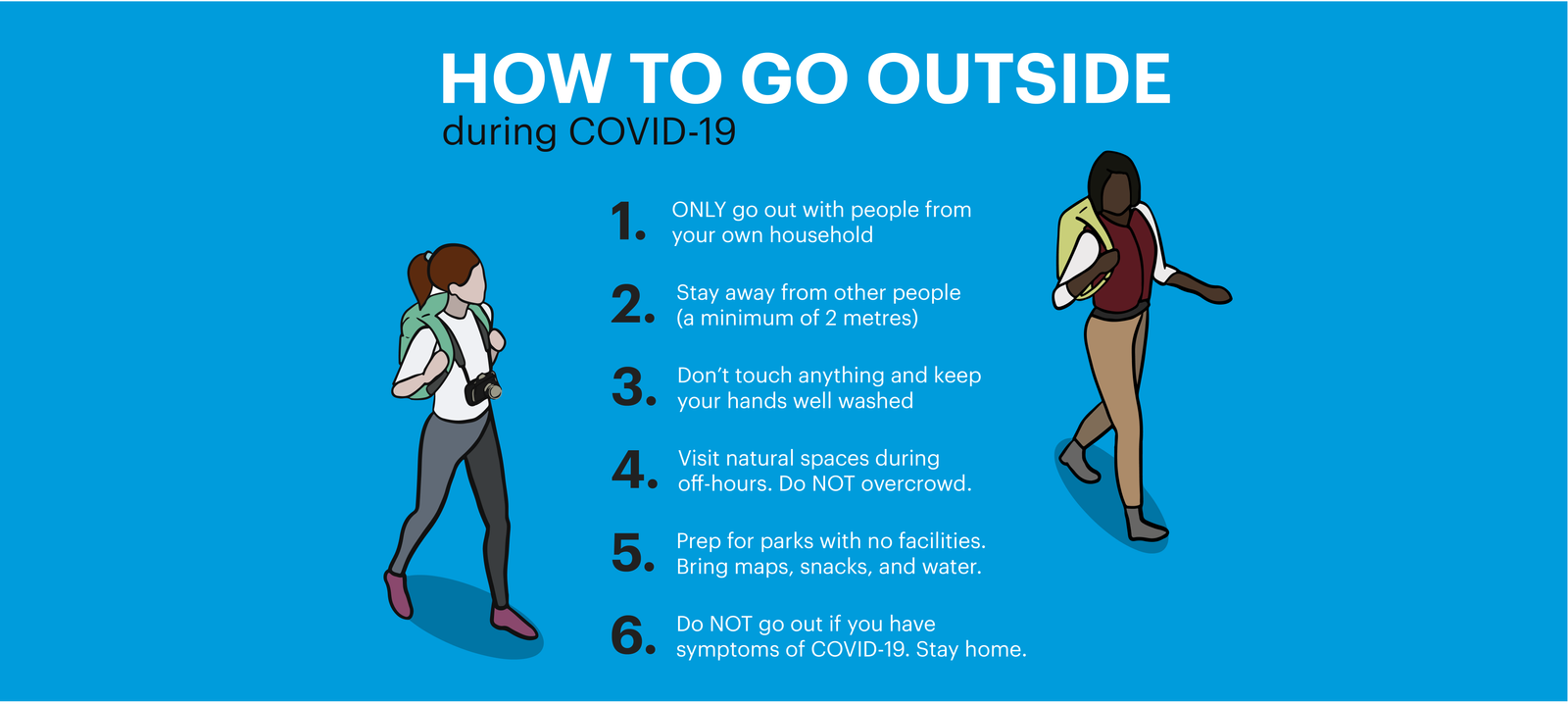 5
Can I meet up with my friends if we are outside?
No. According to social distancing rules, you should only be spending time with people from your household. You must maintain distance from those not in your household during the outbreak. Connect with friends online instead of in person.
6
I had a vacation booked. Can I go?
No. The Government of Canada has put a global travel advisory in place. To limit the spread of COVID-19, we are being asked to avoid all non-essential travel outside of Canada until further notice. If you ignore this advisory, you may incur medical expenses not covered by insurance, have difficulty coming back to Canada, and face strict quarantines when you do return.
There is a lot at stake here. Please stay home.
7
Do I need to make a plan if I'm going outside?
Yes. You must practice social distancing not only while you're outside, but also on the way to your destination. Map out your whole journey. Plan the transportation you will need from your front door to the outdoor location.
Pick a destination that you are familiar with. Remember, there will be no staff on site at these locations so now is not the time to get lost or injured along the way.
You must maintain a safe distance from others the whole time. If this is not possible, pick a different spot or do not go.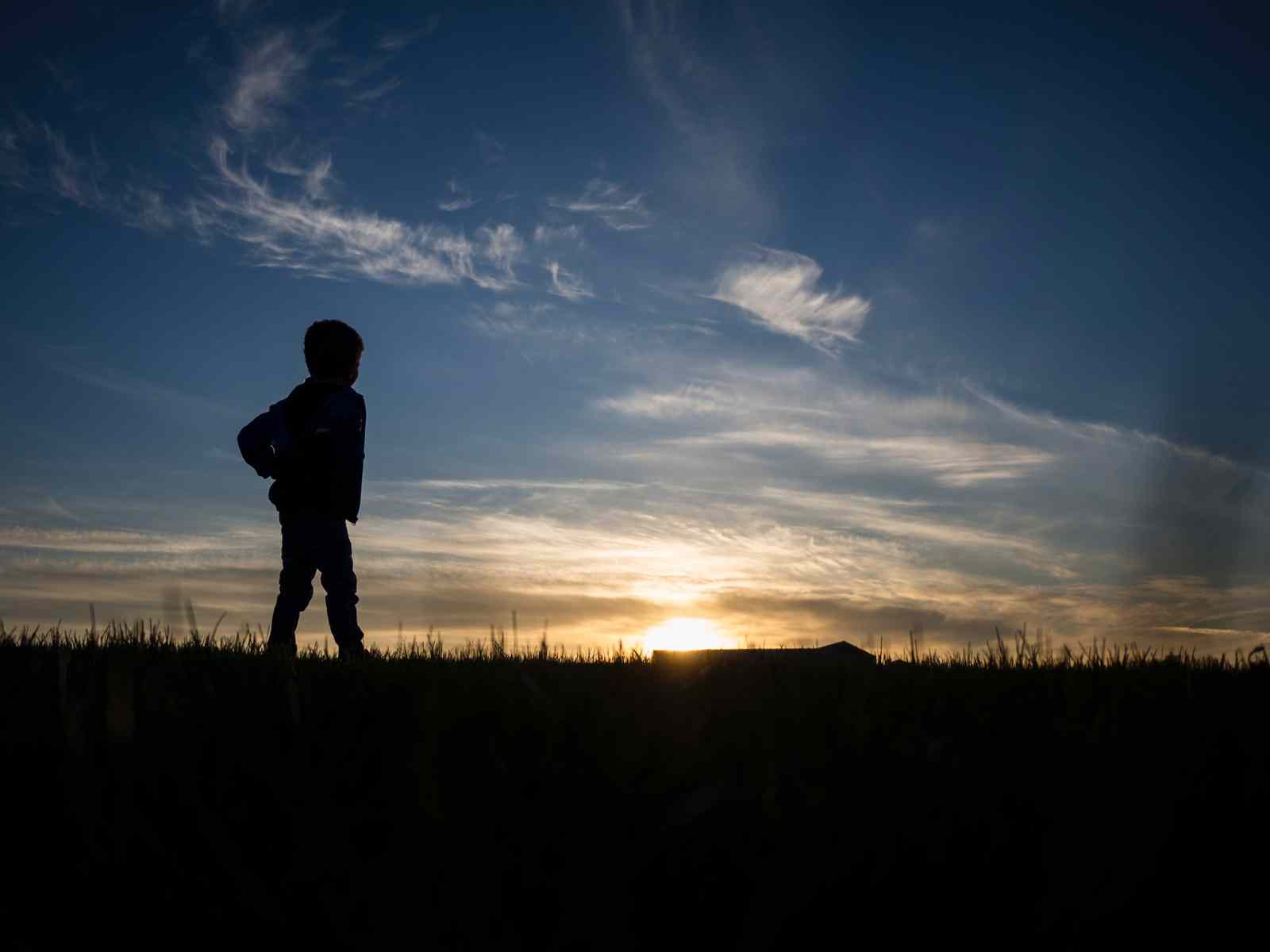 8
Can I still visit a Conservation Area/park if it's closed?
No. Some conservation areas and parks are closed during COVID-19. Visiting a park or Conservation Area that is closed is considered trespassing, and you may be fined if you are caught.
Find the answers to more COVID-19 FAQs:
---