Today is April 22nd, and we'd like to wish you a Happy Earth Day from Great Lakes Guide! Today is also the day that the Anishinabek Nation celebrates Great Lakes Awareness Day.
We encourage you to enjoy the spectacular beauty of the Great Lakes by paying them a visit, whether you go boating, fishing, paddling, or simply strolling along the shore.
When we celebrate the Great Lakes, we're celebrating the most extensive freshwater system on Earth and one of our most significant water resources. The Great Lakes are home to more than 4,000 plant, fish, and wildlife species.
They are also a beloved place for people to go swimming, paddling, fishing, and more. Visiting our local waters benefits both our own physical and mental health as well as the health of the Great Lakes.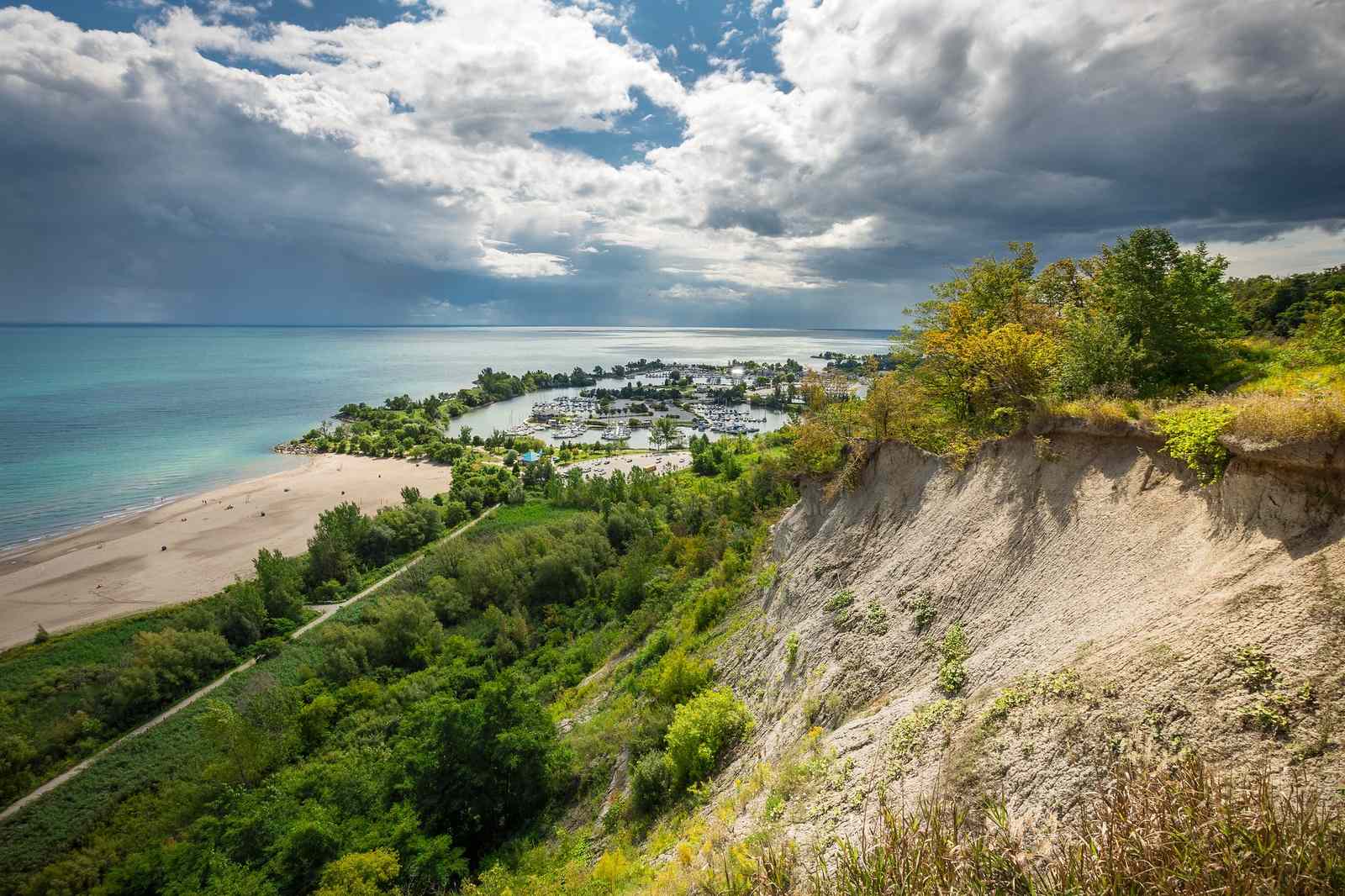 The necessity of swimmable waters
Swimmable waters are important for more than just recreation—water that is clean enough for us to go wading, swimming, paddling, and fishing in is also water that is drinkable and fishable. Water that is safe for people to touch is also safe for the aquatic life that rely on it: fish, frogs, birds, turtles, and more.
Bluffer's Beach: What happens when water becomes swimmable
Bluffer's Beach located below the Scarborough Bluffs on Lake Ontario is a perfect example of how water can be transformed when enough people care. This huge area of coastal habitat and biological diversity was once unsuitable for recreation, and is now one of the best beaches in the GTA.
Back in 2006, bacteria caused water quality issues at Bluffer's Beach and the water there failed to meet recreational water quality standards more than 80% of the time. Lake Ontario Waterkeeper, a Swim Drink Fish initiative, investigated the pollution and published a report that prompted the City of Toronto to restore the beach.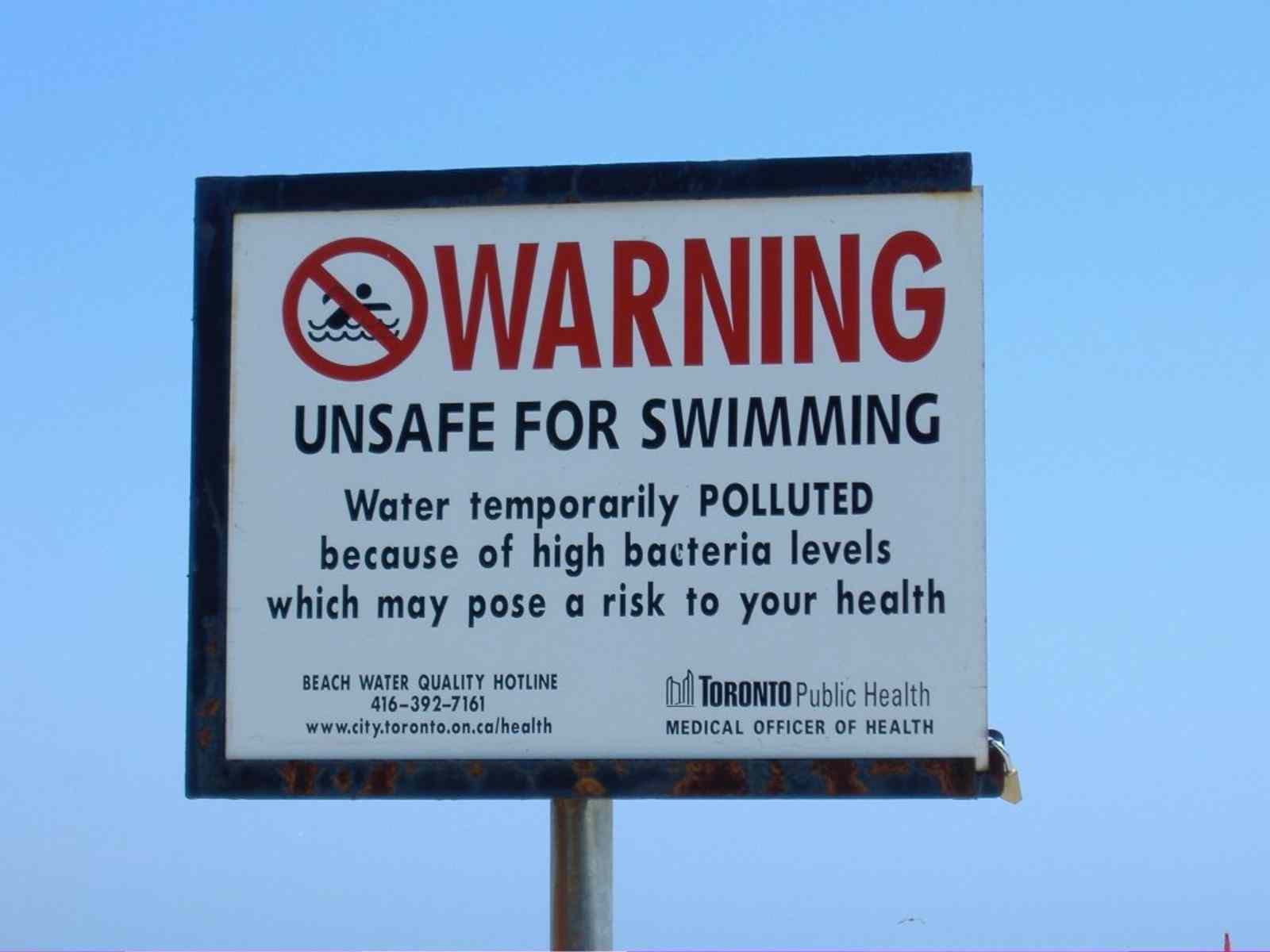 Recreational water quality standards are in place to protect us from waterborne illness, but they also protect the plants and animals that call the Great Lakes home.
In 2009, just a few years after the restoration work, a young boy caught a 35 lb Chinook Salmon at the beach. The water once again welcomes both wildlife and recreational water users.
Today, Bluffer's Beach is a Blue Flag Beach. It passes water quality tests 60-95% of the time and hundreds of people enjoy the water there by swimming, surfing, boating, and more. Wildlife such as fish, eagles, turtles, minks, and swans also thrive, proving that swimmable waters benefit entire ecosystems.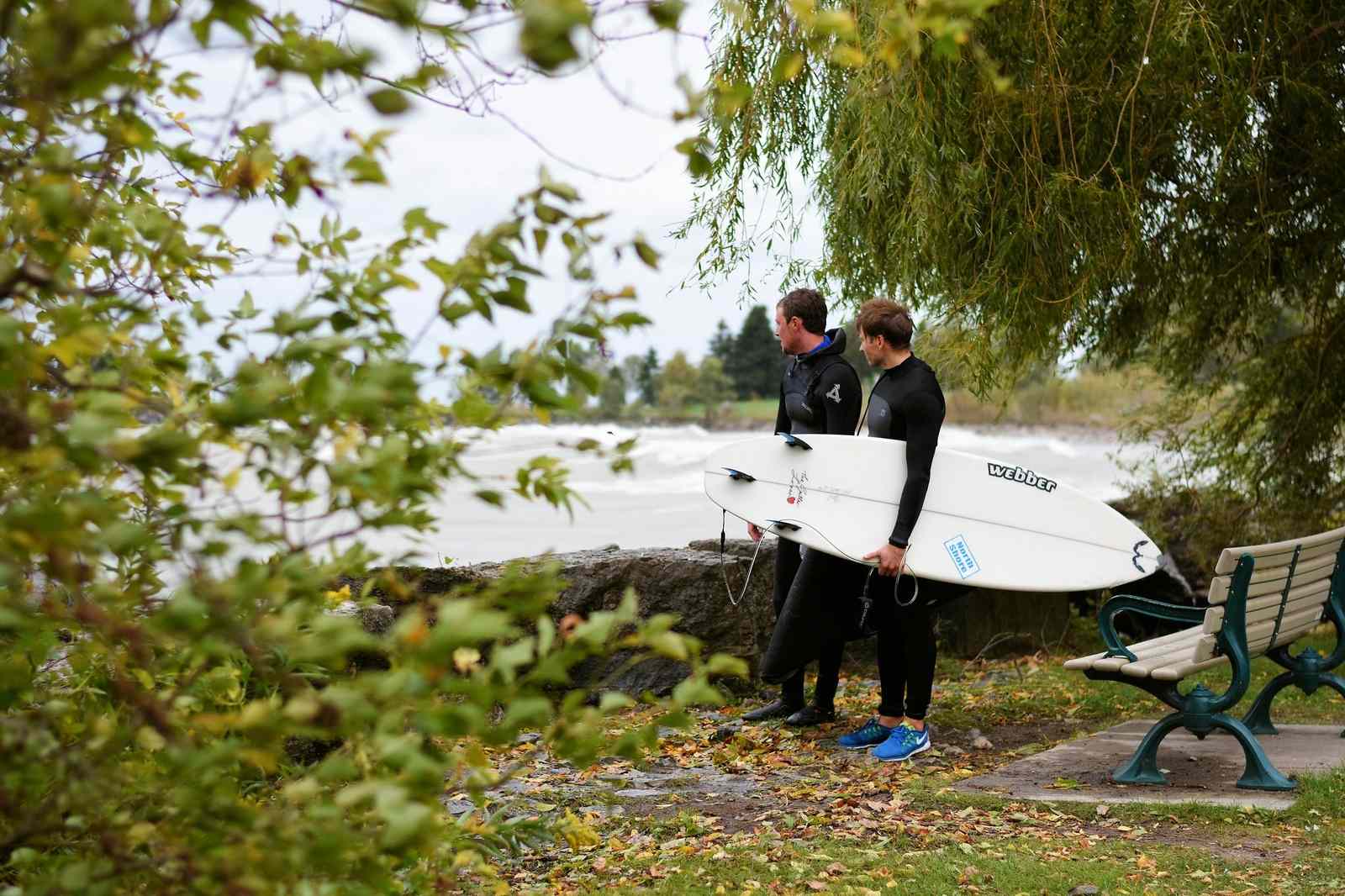 Recreational water users are usually the first to notice issues in their local waters because they are there to notice changes in water health. With enough recreational users safety interacting with the Great Lakes, we can ensure a swimmable, drinkable, fishable future for all.
---