There is something undeniably exhilarating about cave exploring. A sense of wonder and mystery accompanies the ancient caverns, drawing us in and connecting us with an ancient time. Our voices and footsteps echo in the void, bouncing off rocks and adding to the sense of intrigue.
The rock formations in Ontario are nothing short of dazzling (all thanks to the Great Lakes). The Great Lake region is filled with a variety of cave systems, from deep caverns that tunnel underground, to vast open crevices that open to the sky above.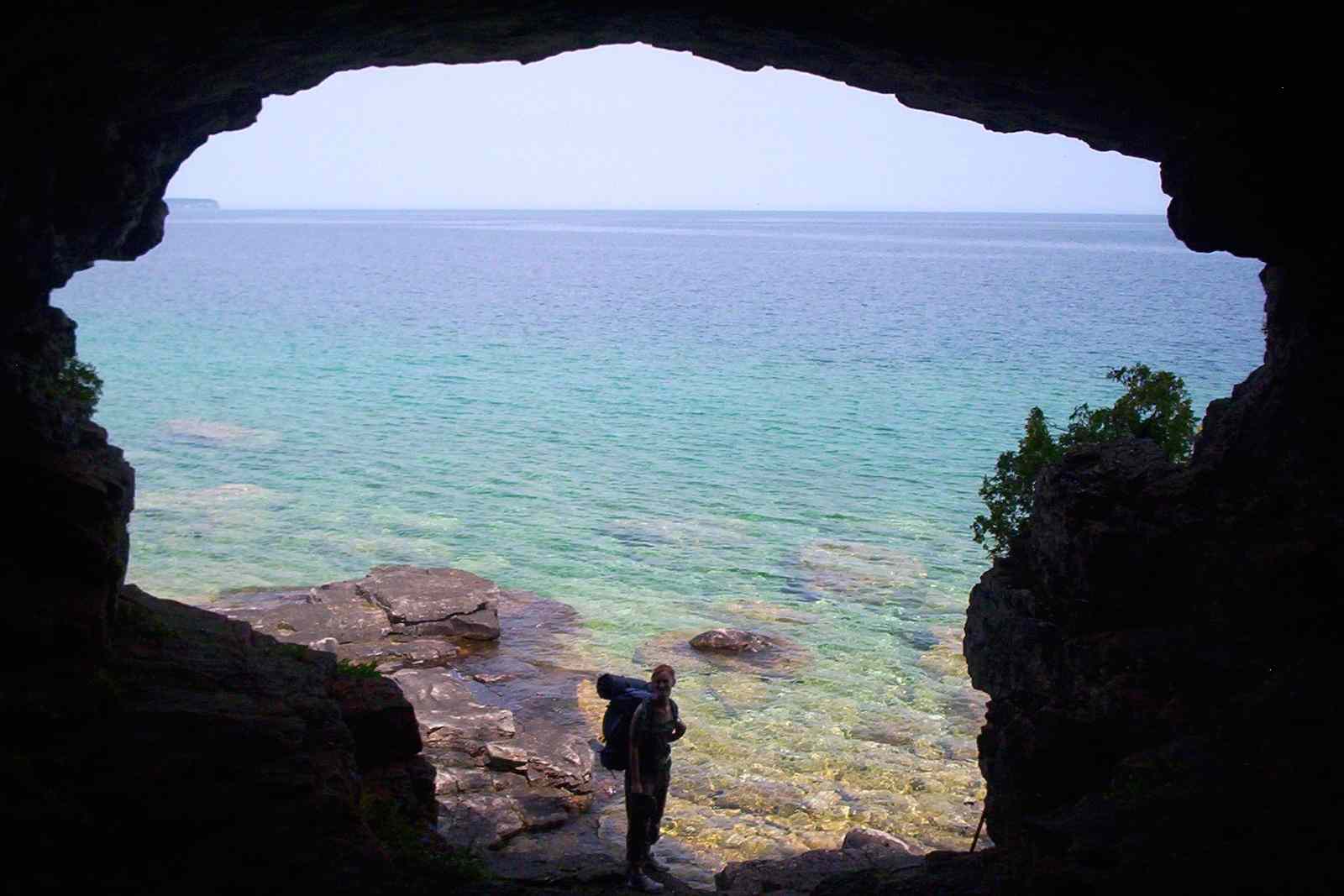 With the arrival of spring, now is the perfect time to leave our winter hideouts and try a spelunking adventure. You might come across hidden bodies of water, secret waterfalls, ancient fossils, and plenty of extraordinary rock structures along the way. Get your adrenaline pumping and reinvigorate your senses.
1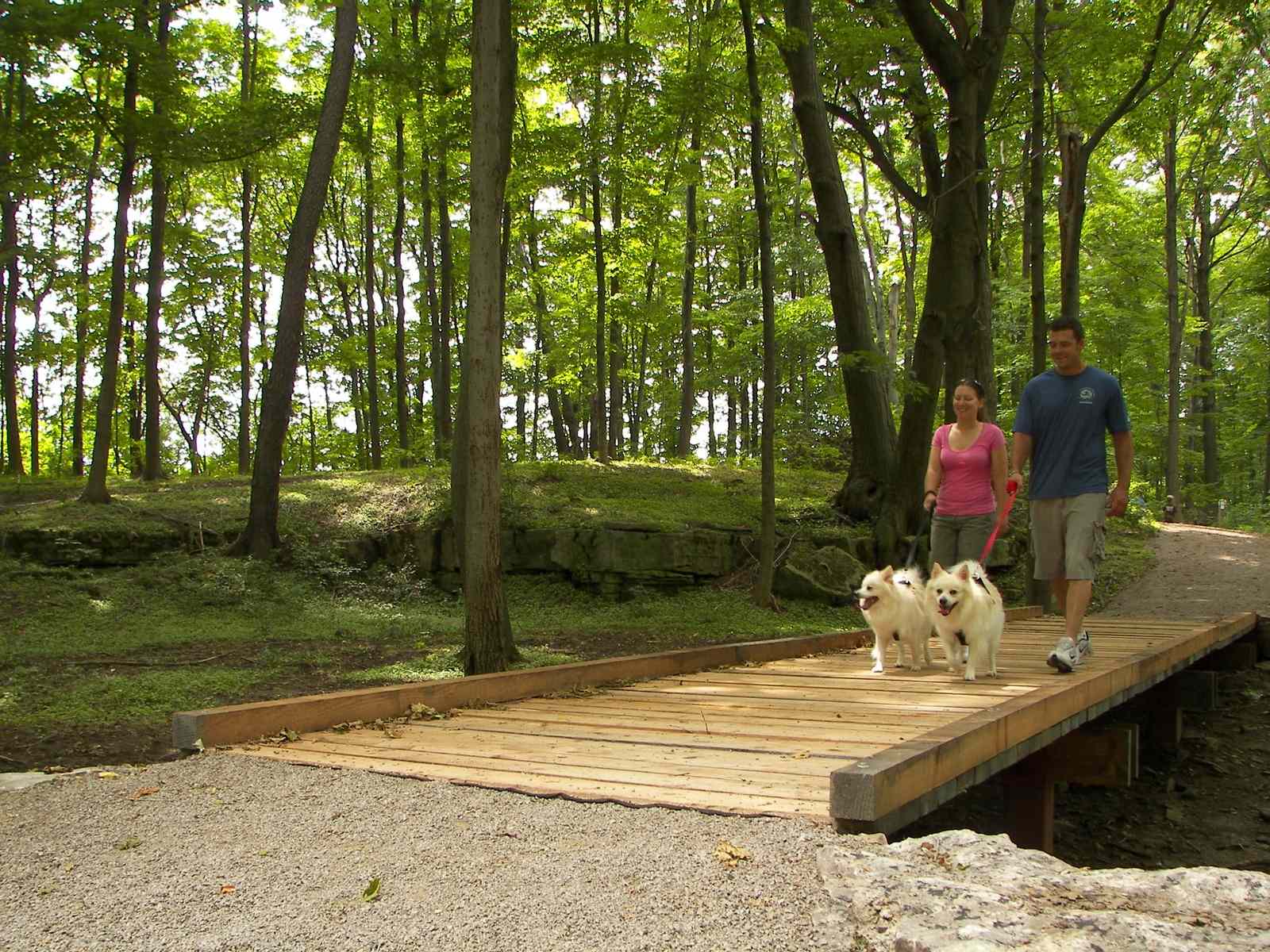 The Eramosa Karst Conservation Area is an ideal day-trip for beginner explorers. The park is filled with cave systems, meadows, and forest trails. An easy hike will bring you around the park, through a landscape that has been worn and shaped by time and ancient glaciers. The Eramosa Karst is one of the great GTA cave locations, just a short ways away from Toronto.
2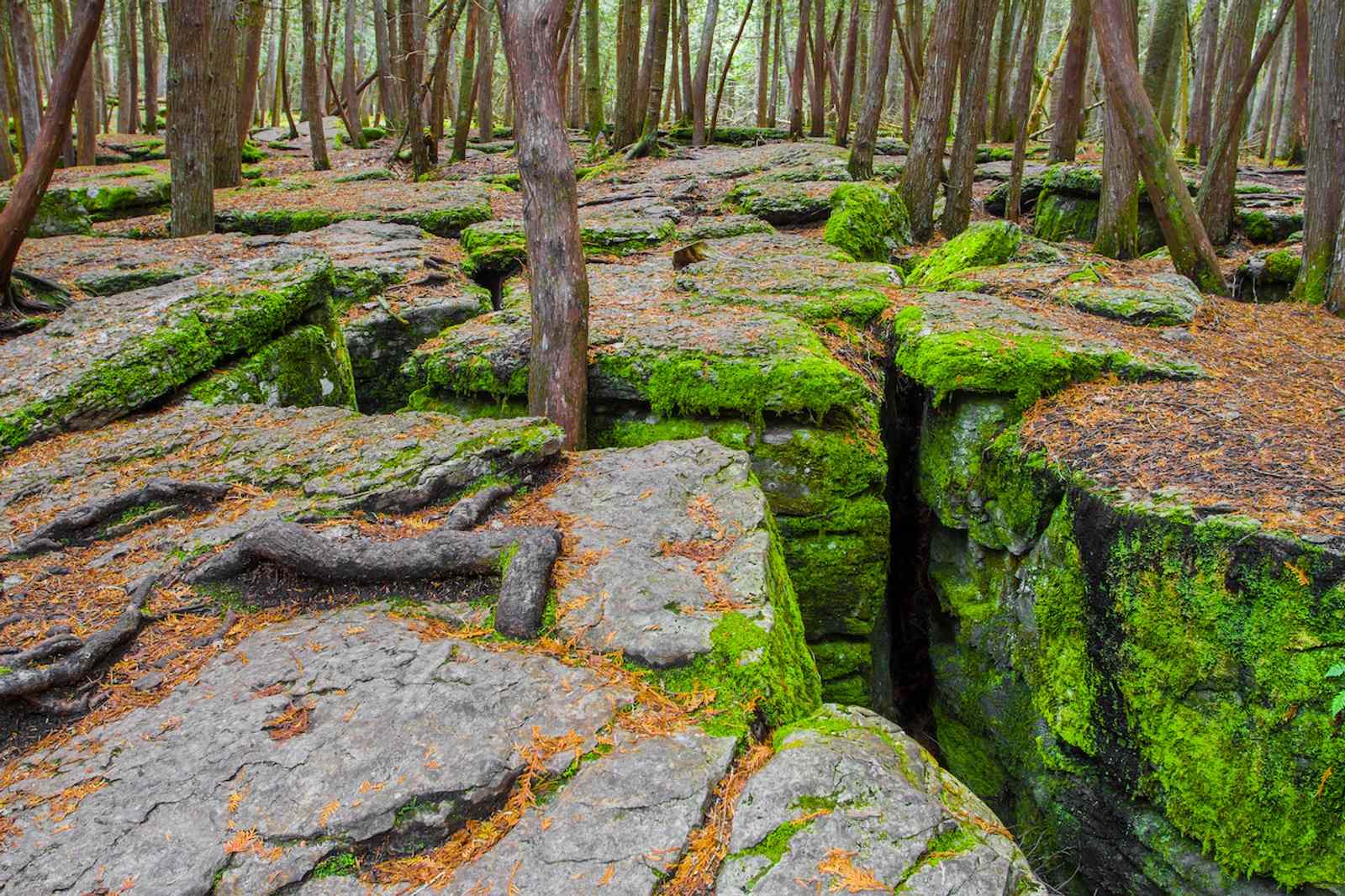 Warsaw Caves Conservation Area is located near Peterborough, Ontario. These caves are nice and accessible. There is no need for a guide, so you can explore at your own pace. With plenty of campsites, easy hiking trails, and lots of other amenities, Warsaw Caves Conservation Area is the perfect destination for beginner spelunkers and families.
There are seven distinct caves to explore, each its own unique adventure. Make sure you bring a flashlight or headlamp - it can get pretty dark down there!
3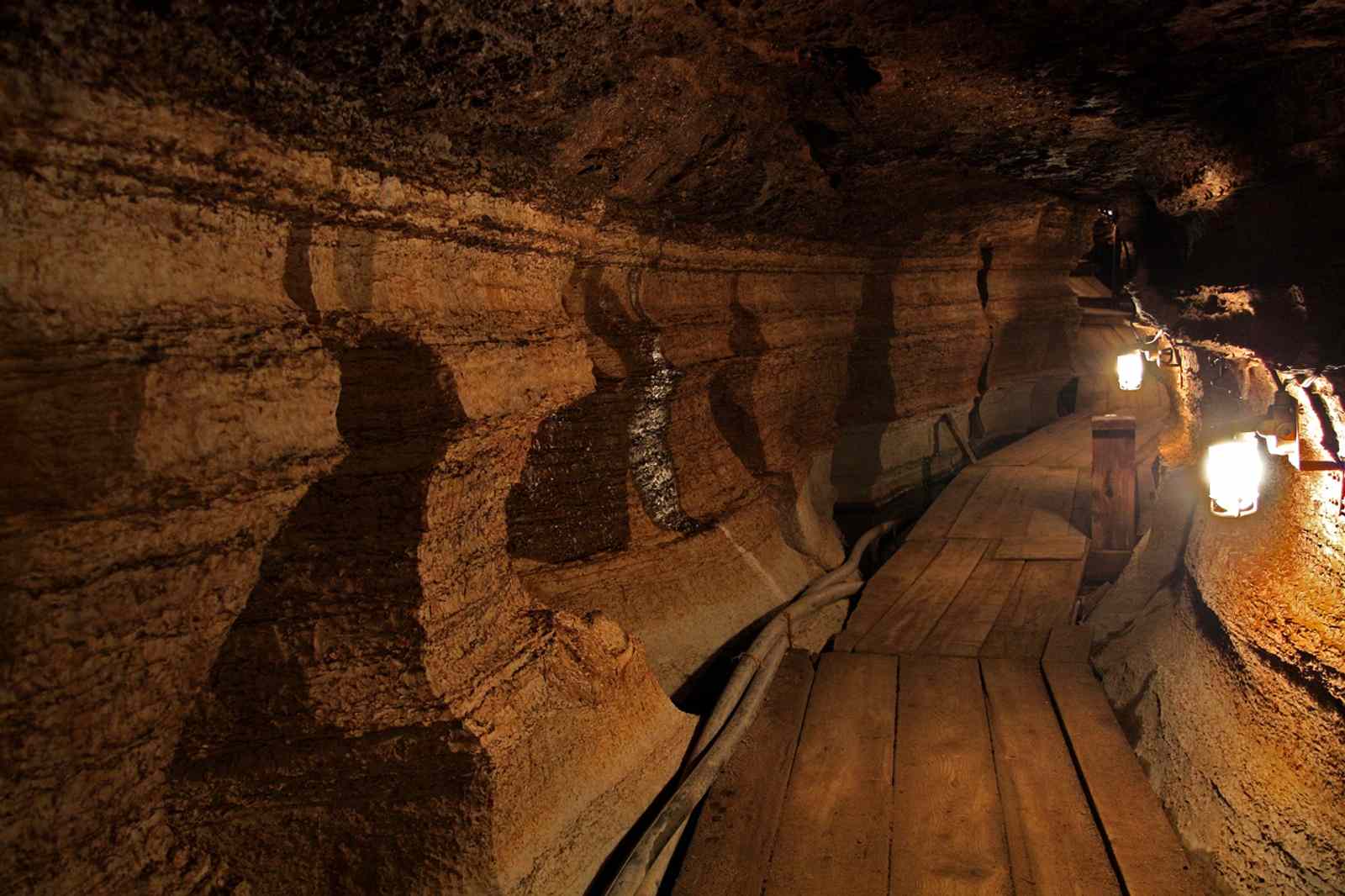 The Bonnechere Caves in Eganville, Ontario, are an absolute must see. The caves are fun for visitors of any age. You can participate in a guided tour, or just head out and explore on your own. There is also plenty of camping space here, so you can set up tent and explore all weekend long!
There is so much to see within the caves, so make sure you bring a camera with a flash. Keep your eyes peeled: the Bonnechere Caves are home to the largest ever recorded cephalopod fossil (related to modern squid, cuttlefish, and octopus). You might also come across bats and hidden waterfalls along the way.
4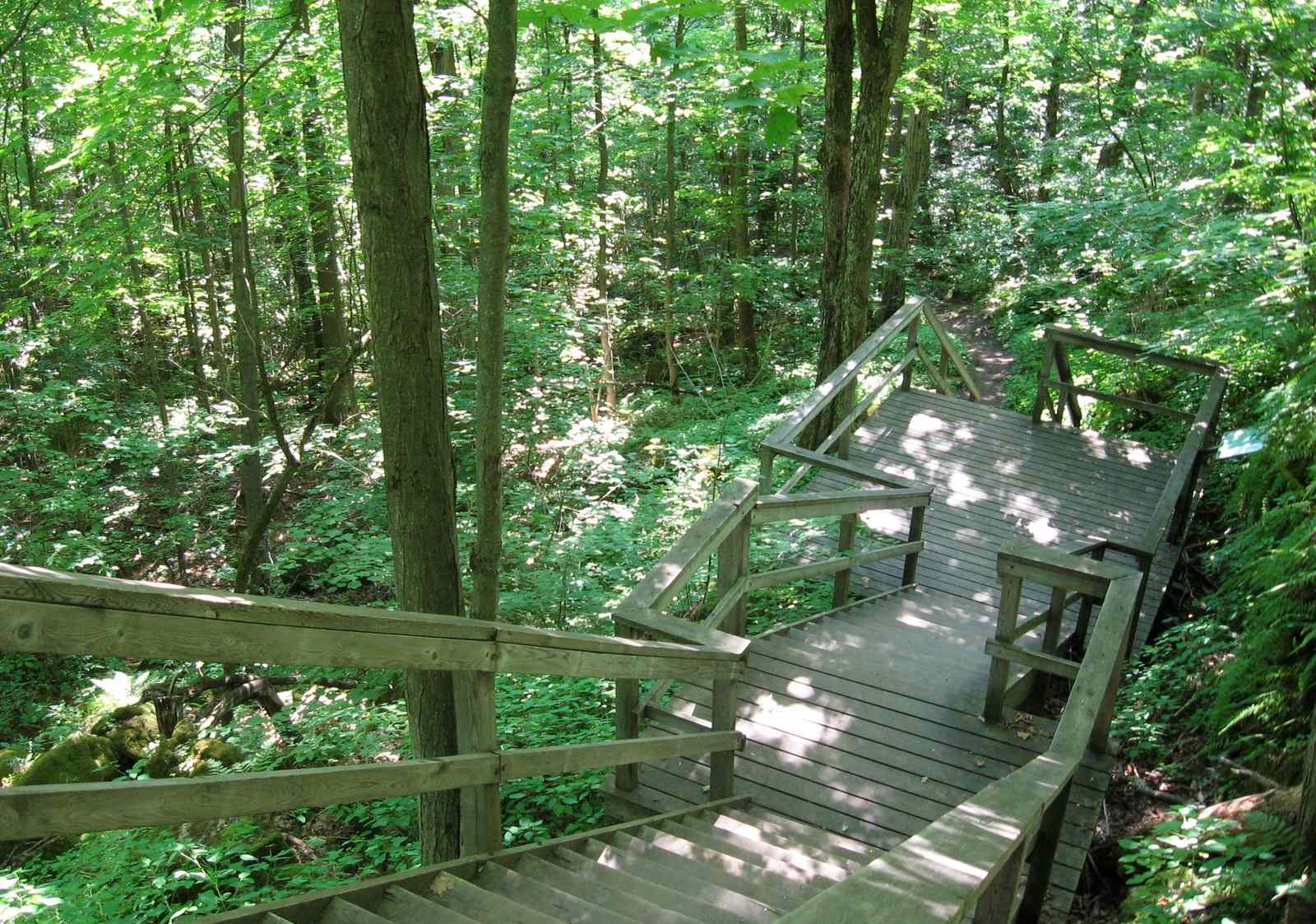 Located just one hour from Toronto, Mono Cliffs Provincial Park is a popular destination for those looking for an escape from busy city life. Regardless of where you live, Mono Cliffs is a worthwhile trip for its picturesque lookouts and stunning one-of-a-kind rock structures.
Large crevice caves fill the park, carved out by rock and ice during the last great ice age. Unique staircases and boardwalks will bring you through the caves and around the crevices like nothing you've ever seen before. Mono Cliffs is particularly stunning in the fall with the bright colours, so we recommend a return visit each season!
5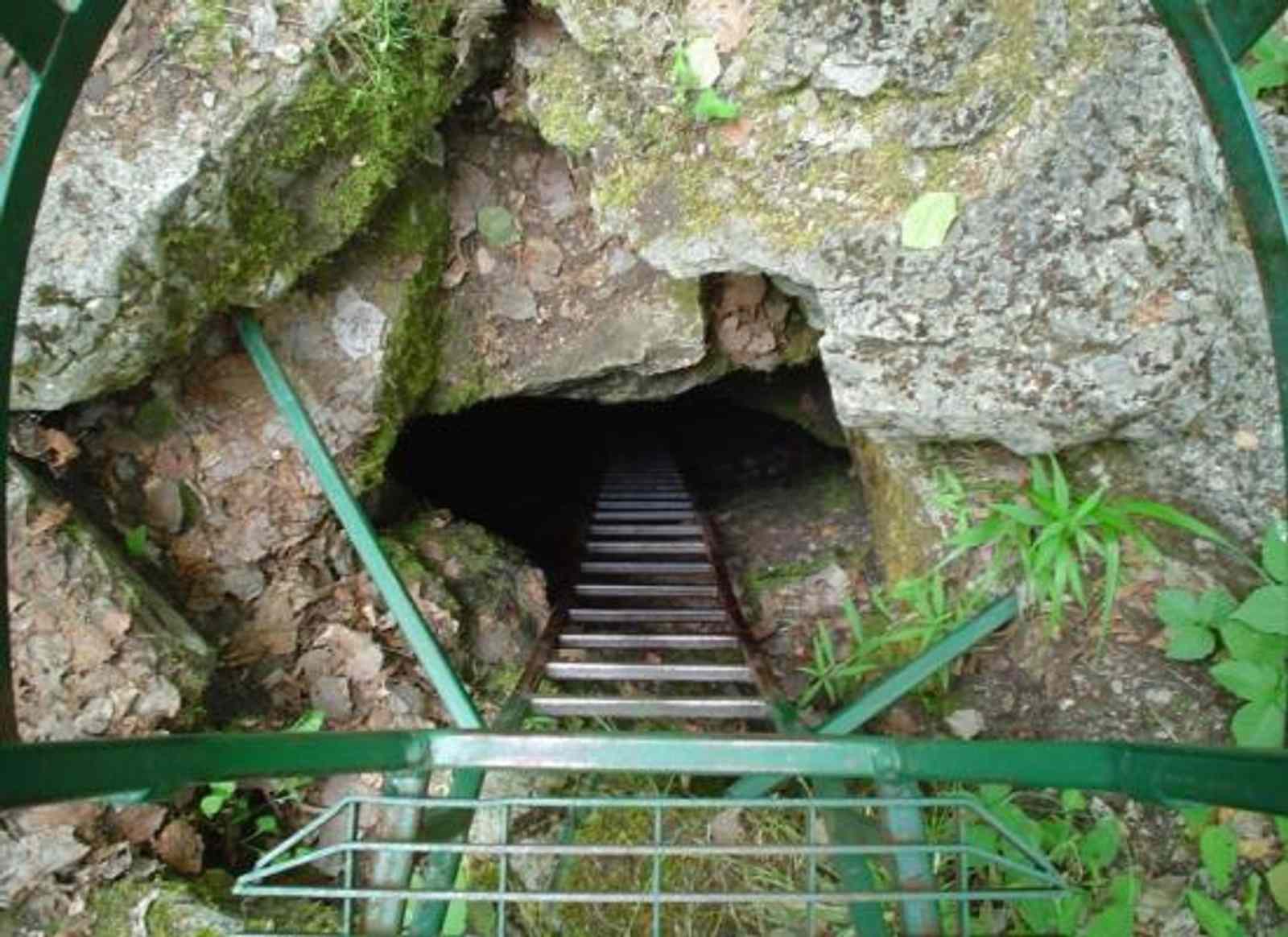 Don't let the name fool you. These caves are more beautiful than hellish. The Hell Holes caves can reach up to 9m in depth and are surprisingly spacious, making them easier to explore for those of us that might normally feel claustrophobic.
Along with the caves, the park is filled with other incredible rock formations that you can see while walking the well-marked trail. This is the perfect destination for anyone looking for an authentic outdoor adventure.
6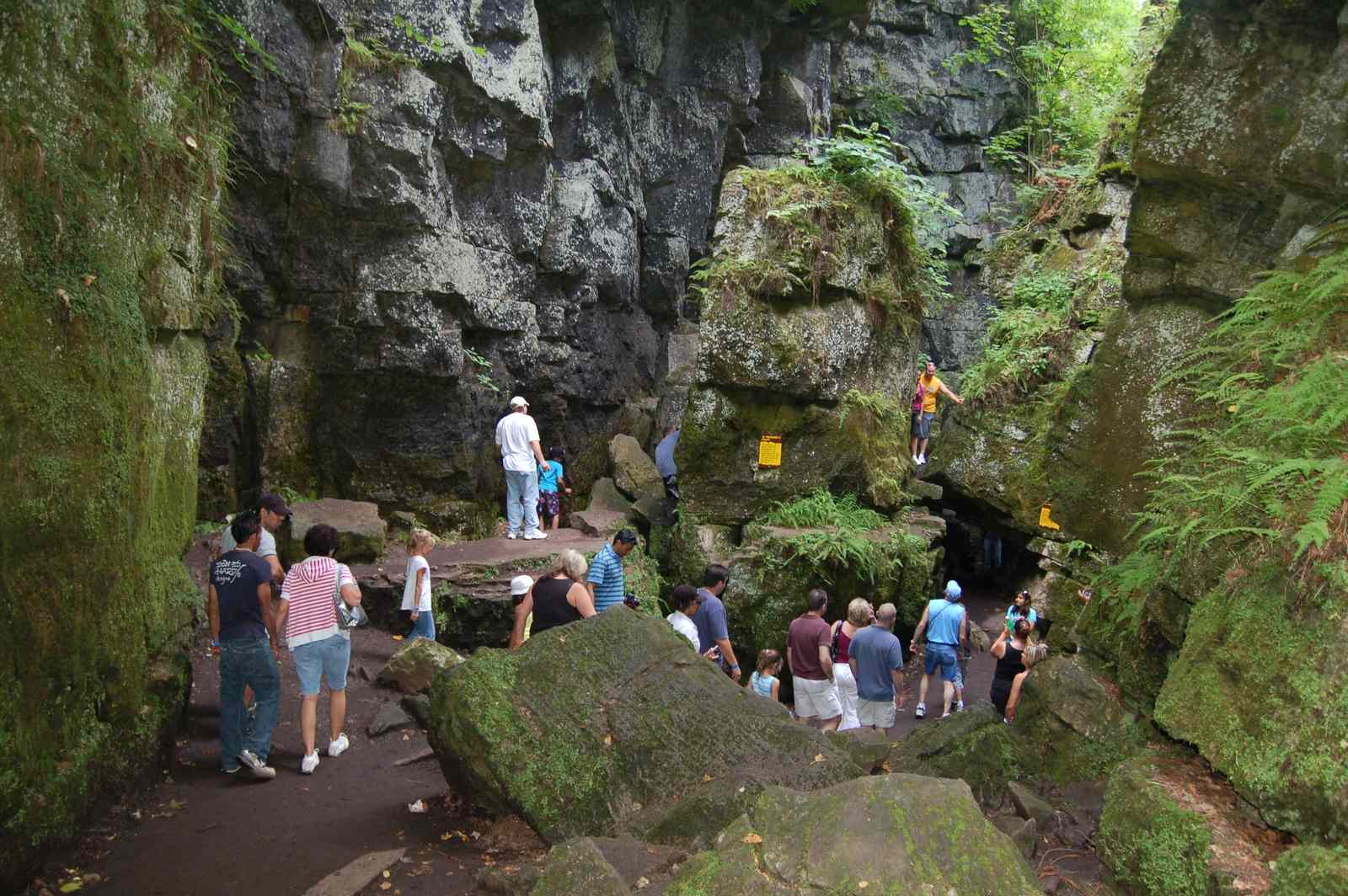 The name says it all here, folks. The scenic caves near Collingwood, Ontario, sit atop Blue Mountain and are stunning to behold. You are certainly in for an adventure here; Blue mountain is home to Southern Ontario's longest suspension bridge, zip lines, and caves as deep as 21m.
The caves range from 10,000-20,000 years old. Most are easily accessible and self-guided trail information is available in several languages, including French, Spanish, German, Dutch, and Japanese.
7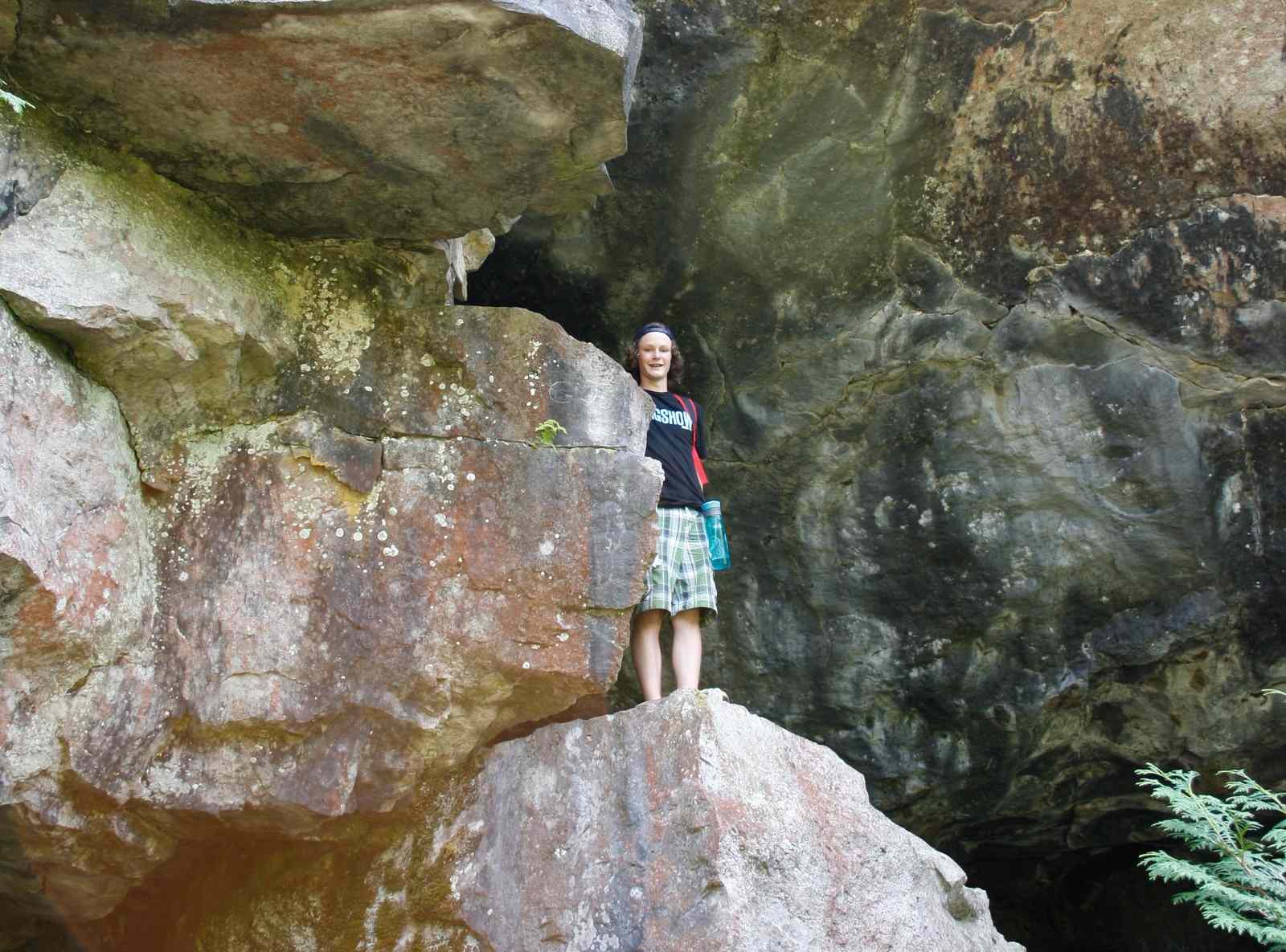 Welcome to the largest limestone caves in all of Ontario: Greig's Caves. These impressive cave systems were created by violent waves during the last glacial retreat. The caves are part of the famous Bruce Peninsula, known for its stunning rock structures and lookout points.
Hiking the trails will bring you up to spots overlooking the sparkling Georgian Bay at a height of up to 91m. There are 10 impressive caves to explore, so pack a lunch and spend the whole day wandering the park.
8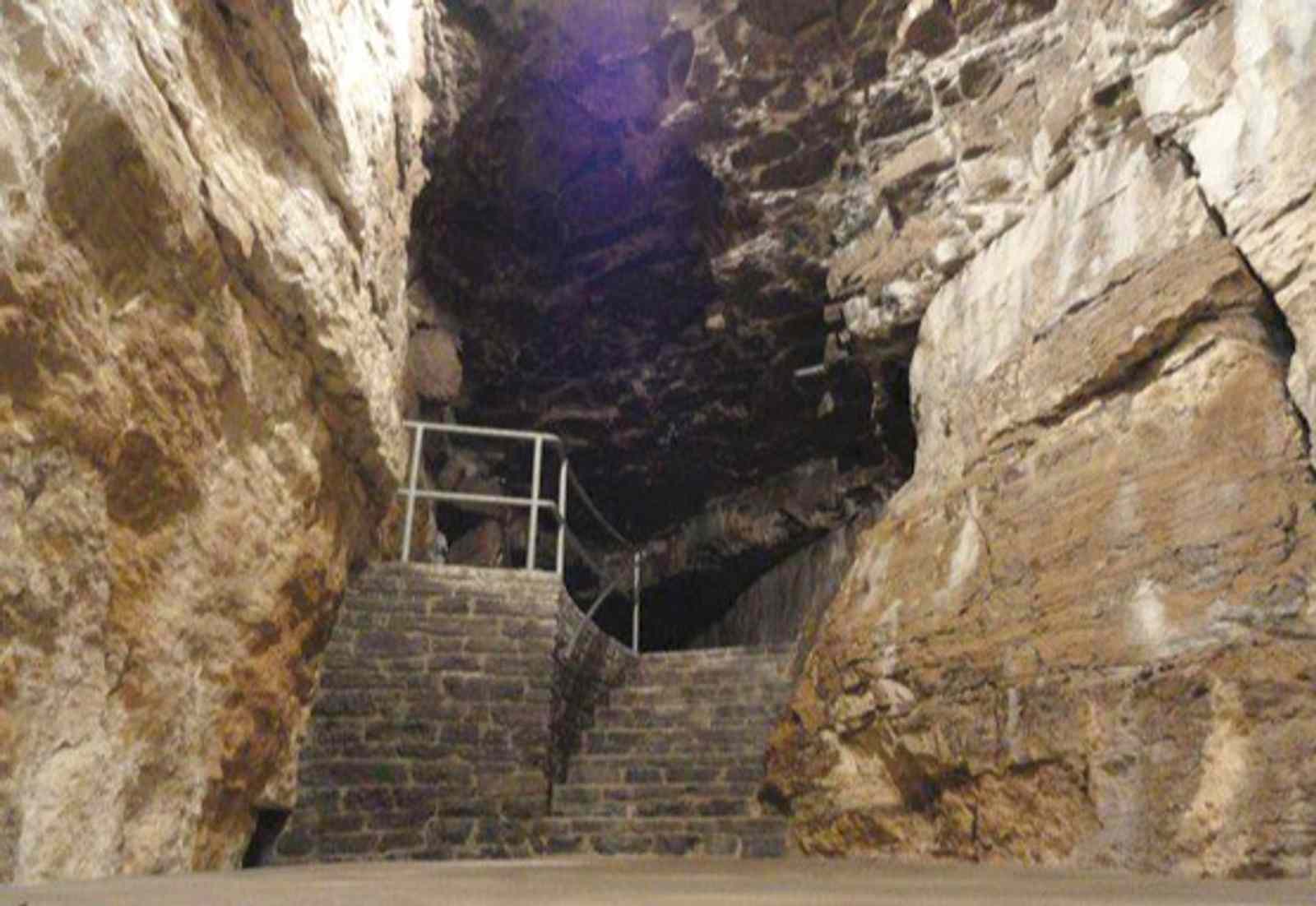 Described as a place where "time stands still," the Tyendinaga Caves in Belleville, Ontario, are truly one-of-a-kind. They are the oldest natural caverns in the province and are home to 300 million year old fossils.
The caves are accessible for all fitness levels and guided tours are available. We recommend taking a guided tour since there is so much to learn about in these caves. Don't forget to stop and make a wish at the underground wishing well.
*Note: Many of these caves are not open until May, and some have entrance fees, so make sure you check with the park before heading out.
---