Not so fast! Before you go forest bathing, learn how to safely go outside during the coronavirus outbreak, and find out which National Parks, Provincial Parks, Municipal Parks, and Conservation Areas are open.
3 things to remember when you go out during the Covid-19 pandemic:
1. Don't meet up with anyone living outside of your household
2. Always keep at least a 2 meter (6 foot) distance from those around you on the trails.
3. Avoid crowded areas. If an area looks too crowded for you to be a safe distance from others, choose another spot or come back later.
Growing up in Korea, going for a walk through the forest on hills and mountains was a ritual in my family.
The peninsula of Korea consists of over 70% mountainous range, so there were always plenty of beautiful destinations to choose from. Unlike the Rockies of Canada, the mountains in Korea are fairly low, with the tallest mountain being 2750m above sea level. Because of this lower altitude, they're mostly dominated by trees. The Great Lakes region, with its rich and watery soil, is similarly carpeted in forests.
Every Saturday we would pack up a little picnic lunch and venture into the forest. Sometimes, we would go with a big group, usually my dad's hiking friends and their families. As a kid, I was nimble and fast, and was usually at the front with all the experienced hikers. Having always been very fascinated by nature, I would stop to look around often.
I would pick up little acorns and leaves, look at the mushrooms growing from tree trunks, follow the birds and chipmunks until they were high up in the trees, and try to sit on every big rock I came by, even for just one second. Then I would run back up to the front to join the crew. And repeat. It filled me with a sense of joy and calm.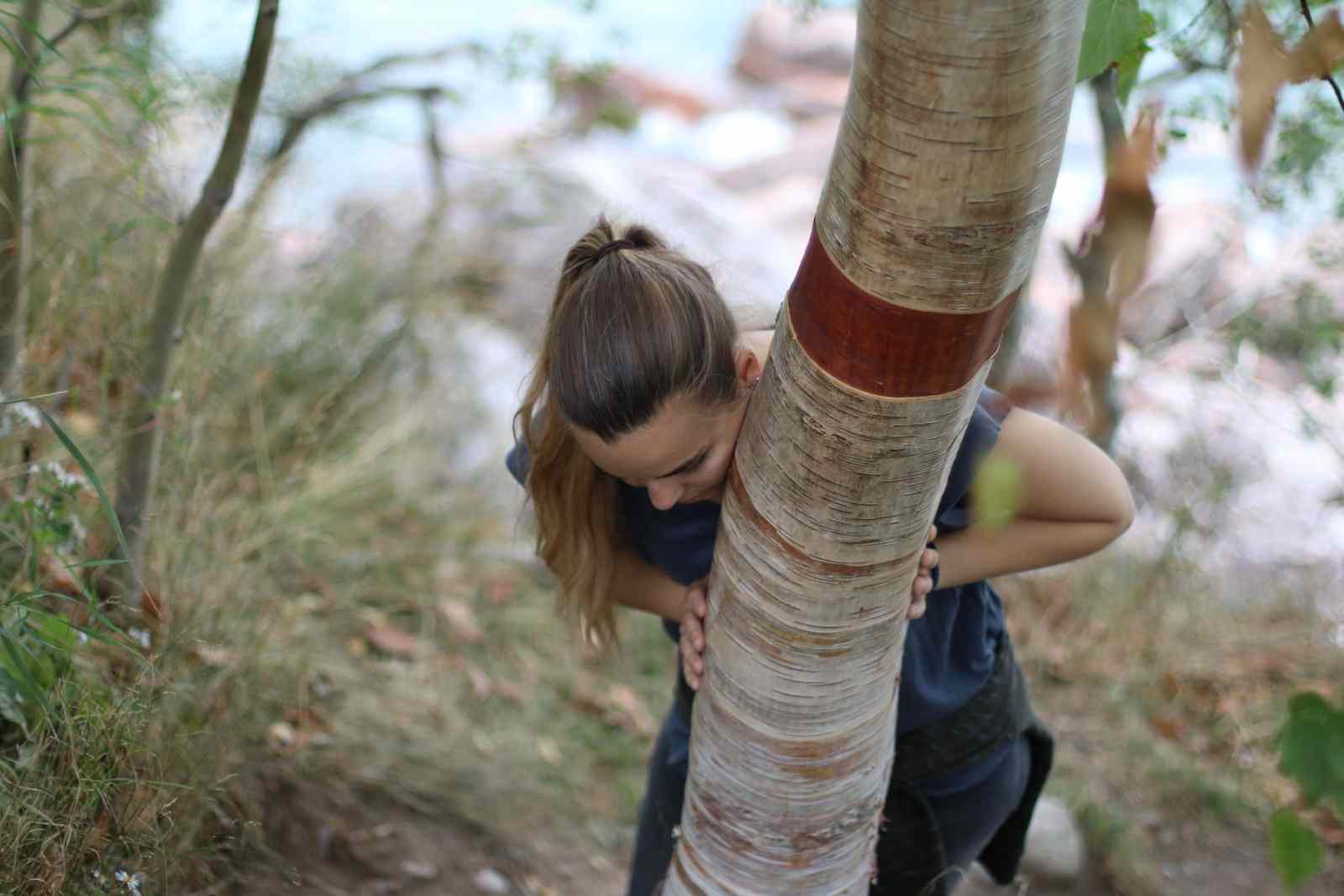 In Korea, we call this 삼림욕 (samrimyok), which means forest-bath, also known as forest bathing in English.
There are many studies that show forest bathing helps with one's mental, physical wellbeing, happiness, and immune system.
Plants emit a substance called phytoncide, which has antimicrobial properties that help protect them from germs and diseases. For example, when you make a cut on a tree, that area becomes more vulnerable to germs and insects. The tree releases more phytoncide to fight them (much like our own skin).
In Korea and other parts of Asia, phytoncides are known to be beneficial for humans as well. We can breathe them in and absorb them through our skin.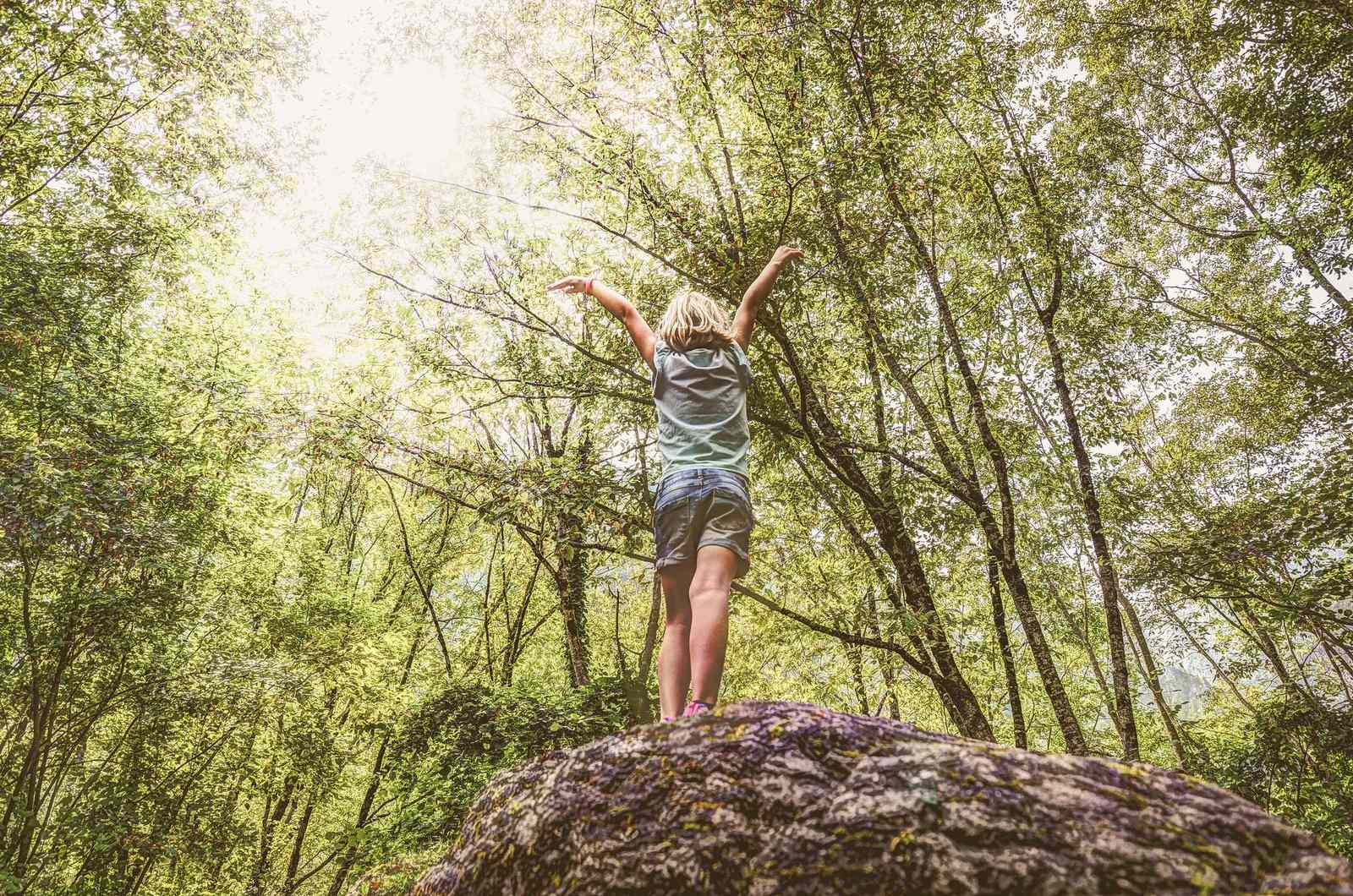 How to go forest bathing
Which trees are best for forest bathing?
We can benefit the most in forests of coniferous trees, such as pine and fir (especially the young trees). You can notice the phytoncides through your sense of smell when you break and rub pine needles together.
Where should you go forest bathing?
The midpoints of mountains have more concentrated phytoncides than the summits. Forests with valleys are great because the air tends to linger for a longer time in between the hills.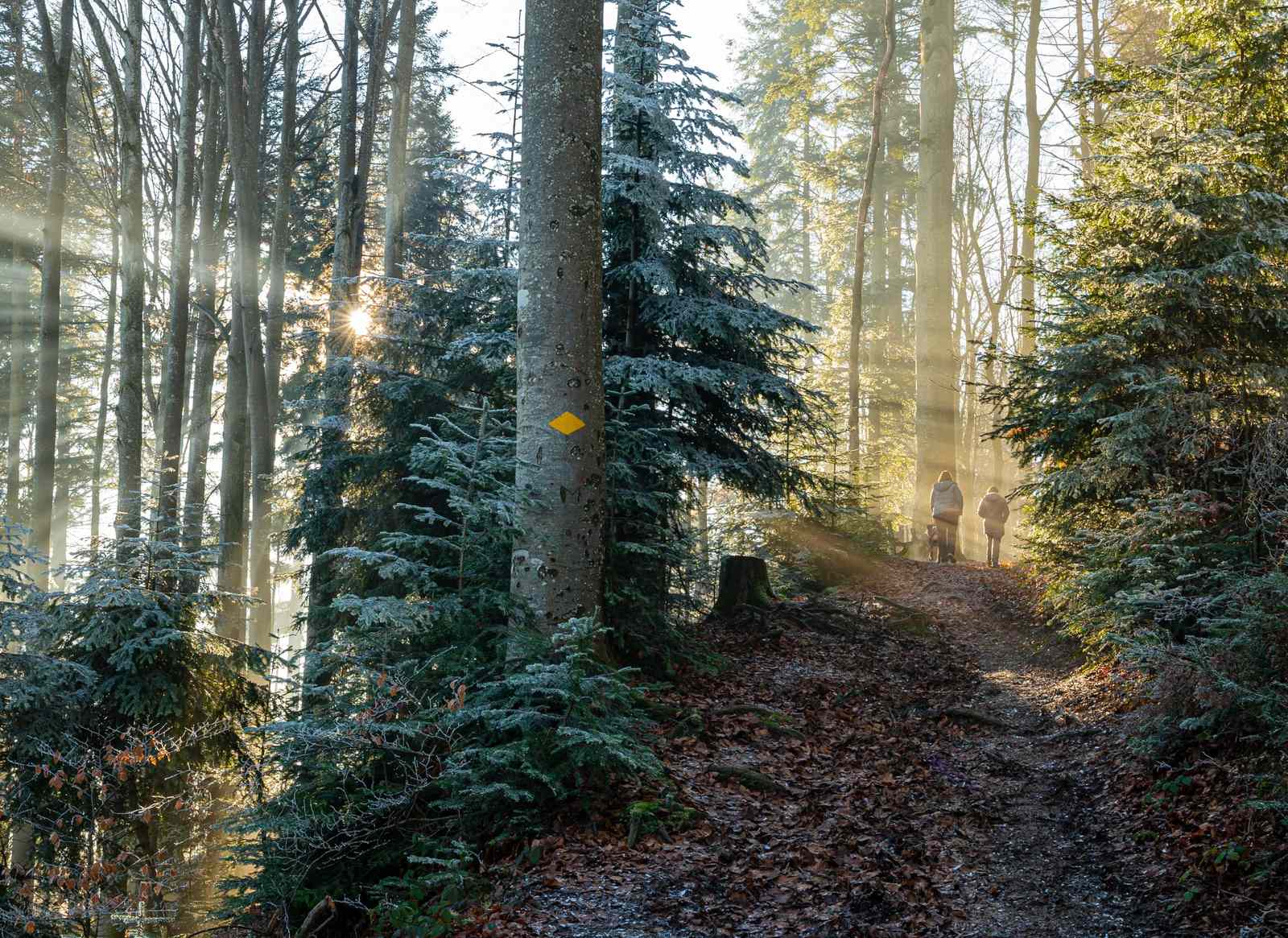 When is the best time for forest bathing?
The best season for forest bathing is starting early summer when the humidity level is high. The best time of day for forest bathing is 10:00 - 11:00 AM.
Top 3 forest bathing tips
1. Wear thin and airy clothes to help with more airflow through your skin.
2. Take your time. Do not just aim for the summit or the endpoint of the trail.
3. Listen to the wind, smell the soil, talk to the trees, really be present as you walk through the forest.
Phytoncide is only one of many benefits of forest bathing.
The combination of all 5 of our senses immersed deep in the healing power of trees and mother nature is a feeling like no other. Smelling the wet soil, flowers, and pine leaves. Listening to waterfalls, birds, and other forest creatures. Touching the soil and hugging the trees. Seeing the random fractal chaotic colors of nature. Tasting and drinking the fresh air as you breathe it in. Ascending and descending over rough bumpy paths. All of these experiences are grounding, healing you from our overstimulating busy city lives.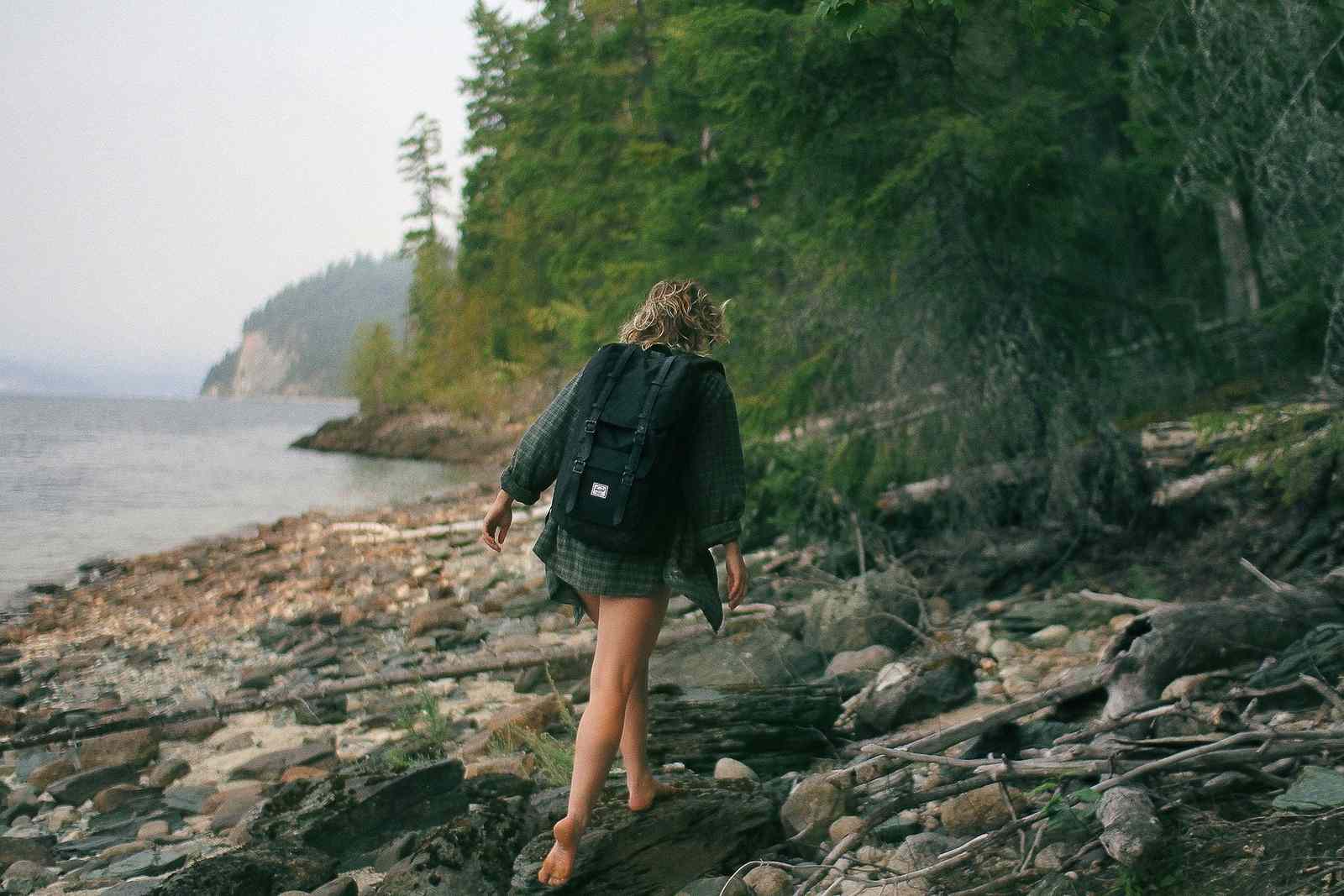 For me, forest bathing is an intimate meeting with the forest. Entrust yourself into it and have a conversation with the forest, as if it's a long time friend.
If you are the type of person who gets anxious when you're not doing anything, or feels overwhelmed thinking about all the things you need to do, go tree bathing. Leave these feelings behind.
Let the forest guide you to be present among it. Listen to what it has to say. Admire its detailed ecosystem and pay attention to the small changes that are happening. It may bring the peace and tranquility that your body has been longing for.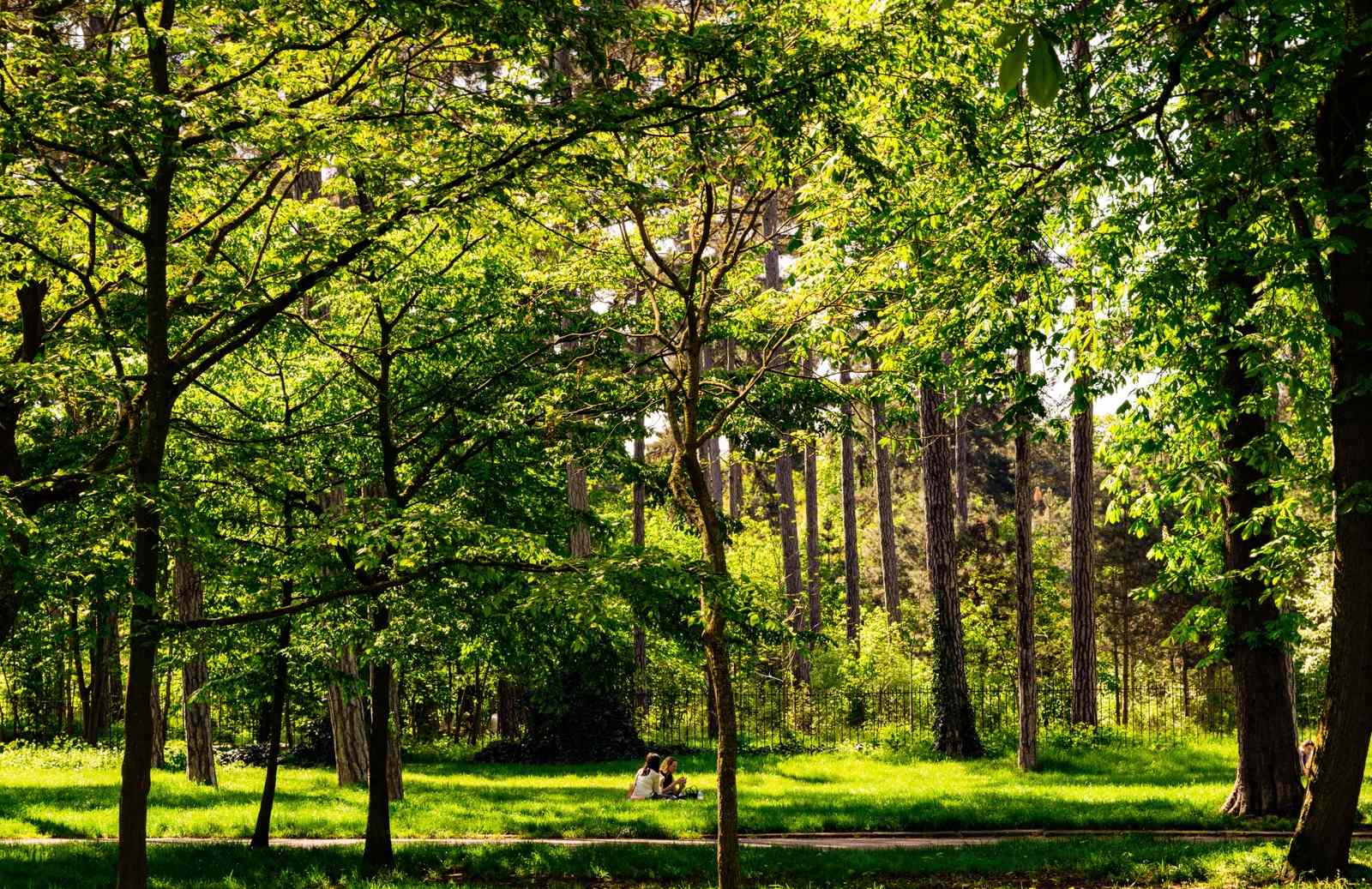 Ready to go forest bathing?
First, learn how to choose a hiking trail and make sure you pack the top day hiking essentials for beginners when you go. You can also check out our guide to relaxing outdoors, with reflective questions you can ask yourself on your mindfulness journey. If you'd like to identify the trees around you, check out our guide to 24 trees to look for in your neighbourhood.
Send us pictures of your forest by posting your photos with #greatlakesguide and tagging us @greatlakesguide
---