I was browsing through my social media on another lazy weekend. That's when I started seeing pictures of waterfalls in Hamilton.
So many of my friends were posting pictures of their recent hikes to the falls. In fact, I was seeing so many pictures that it made me think that there must have been a promotional post somewhere that triggered everyone to go!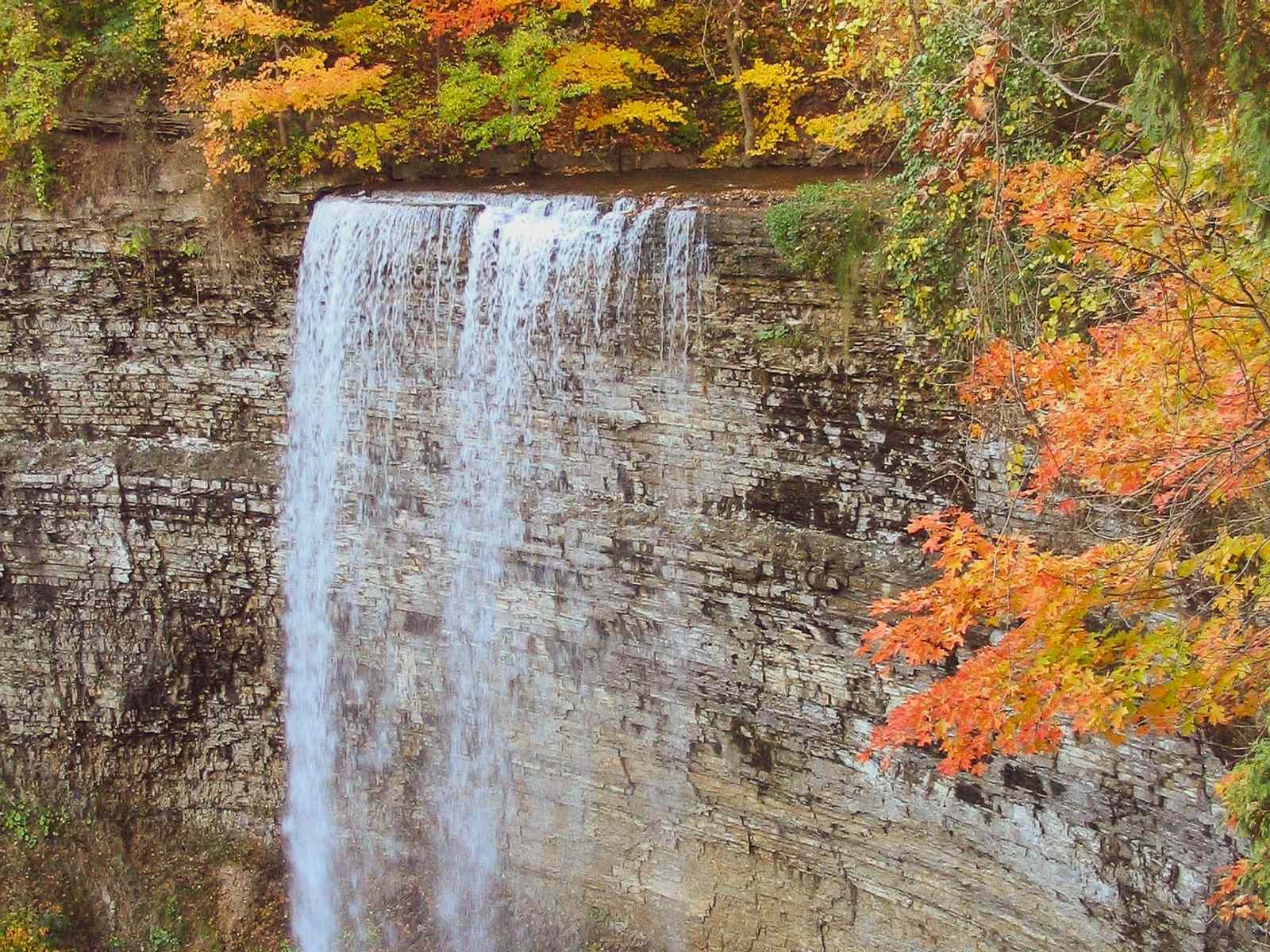 Venturing to the outdoors is always something that I enjoy, but it doesn't come easy for me. I don't have a vehicle or a driver's license, and neither do most of my friends.
I could rent a car with someone who knows how to drive, but that costs money and it's difficult to coordinate a time that works for everyone (especially as time passes and our lives get busier).
Feeling jealous of everyone else's outdoor experience, I clicked off of social media and decided to clear up my email inbox.
One of the emails was from Parkbus. Their newsletter was announcing another day trip destination, and lo and behold... it was to those very same waterfalls that I had been seeing!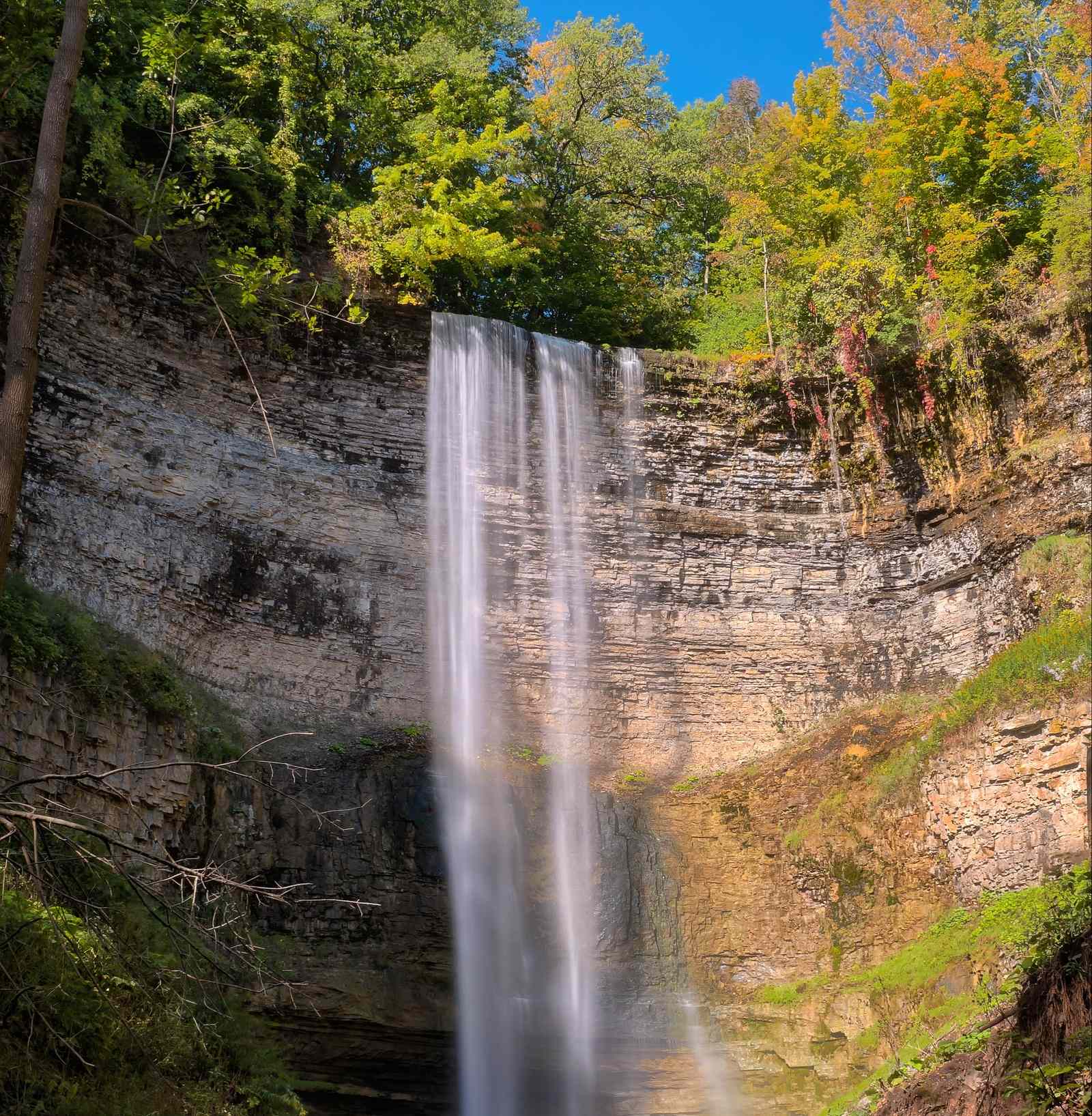 "Aha!", I thought, "So that's why my newsfeed is filled with all these Hamilton Falls pictures!". My friends had probably started taking Parkbus to explore that area.
With its beautiful views and photo ops, it likely went viral and triggered others to travel there. I immediately called a friend to book our own trip for the following weekend. Without a doubt, I was very excited.
We packed sandwiches, granola bars, and cameras. We hopped onto the Parkbus and spent the next 1.5 hours enjoying the ride (another favorite thing of mine — road trips!).
The Parkbus was taking us to Christie Lake Conservation Area in Hamilton, where we would then make our way to Spencer Gorge/Webster's Falls Conservation Area. We were dropped off at the parking lot of Christie Lake and immediately headed to our first destination: Dundas Peak.
The view here was stunning, and absolutely worth the small hike up the hill that we had to do to reach the top. The walk up to the peak itself was also gorgeous, through the changing fall colours. Here is a picture of me hanging out by the cliff of Dundas Peak…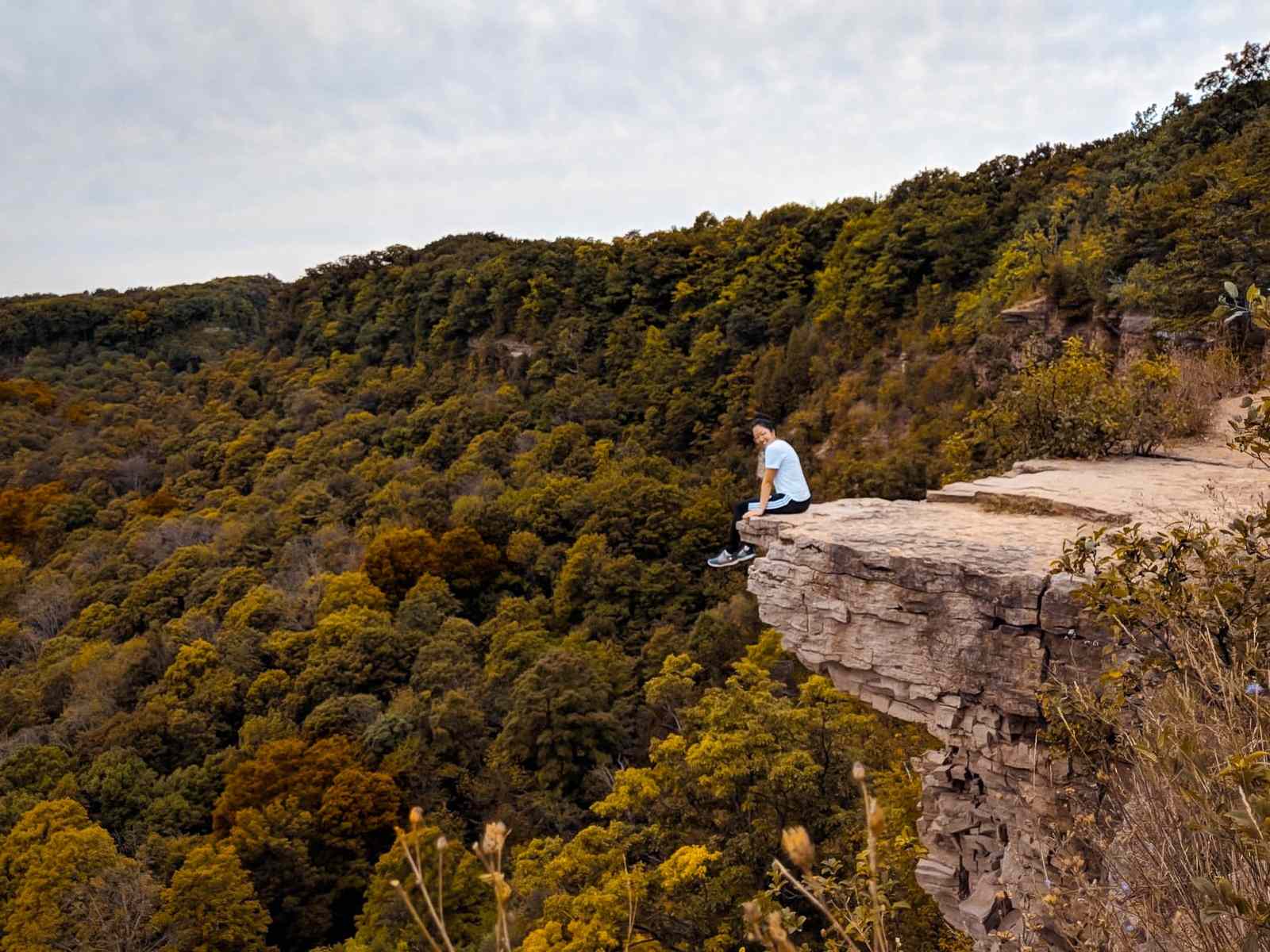 We then decided to make our way down to Tew's Falls. This is the classic waterfall photo that I had been seeing all over my social media feeds. I finally got to see it in person! It was even better in real-life.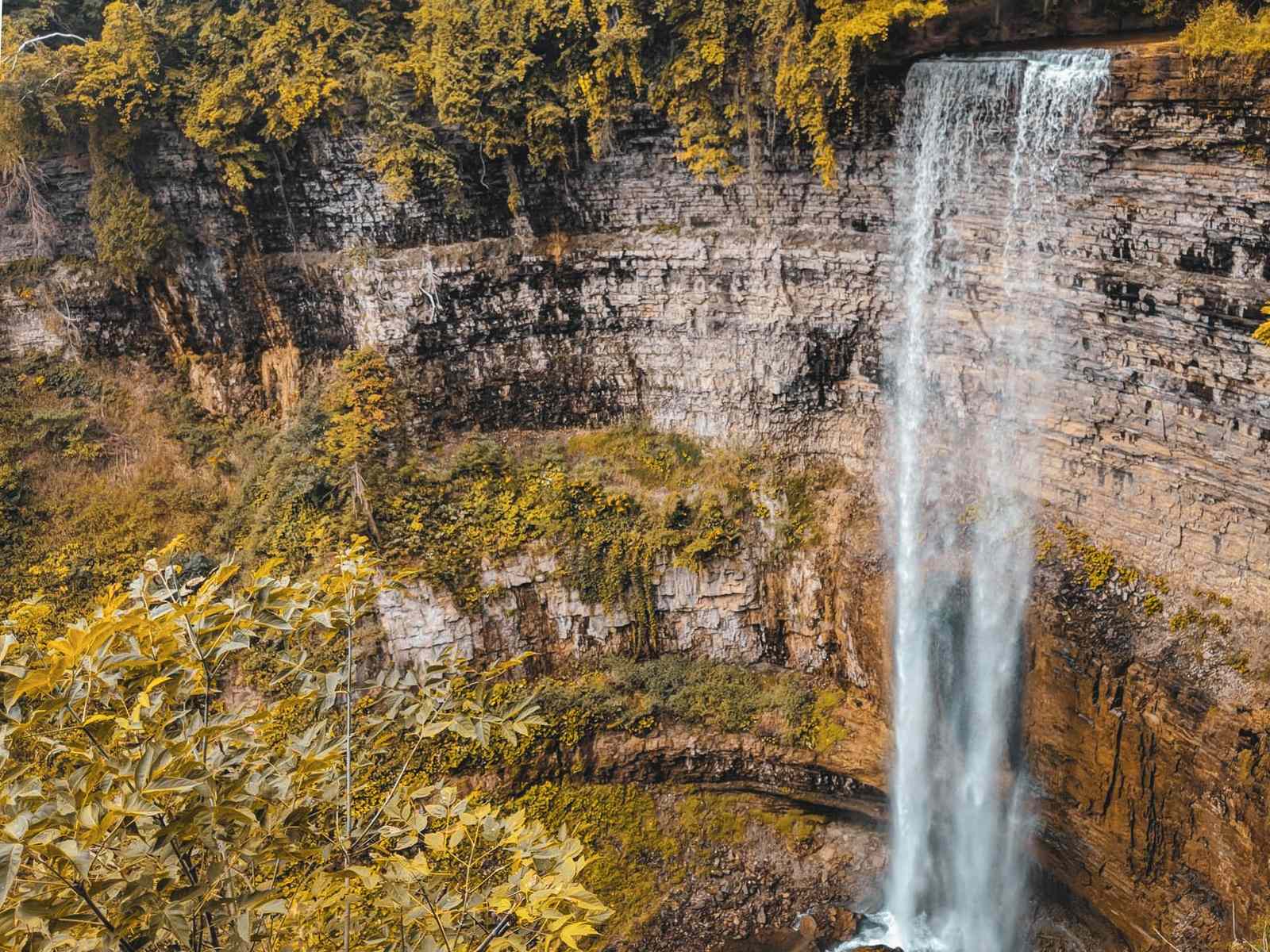 Afterwards, we walked over to Webster Falls. It was smaller than Tew's Falls but still refreshing to feel the breeze of mist coming off of it. We ate our snacks by the falls and then decided to walk around the town.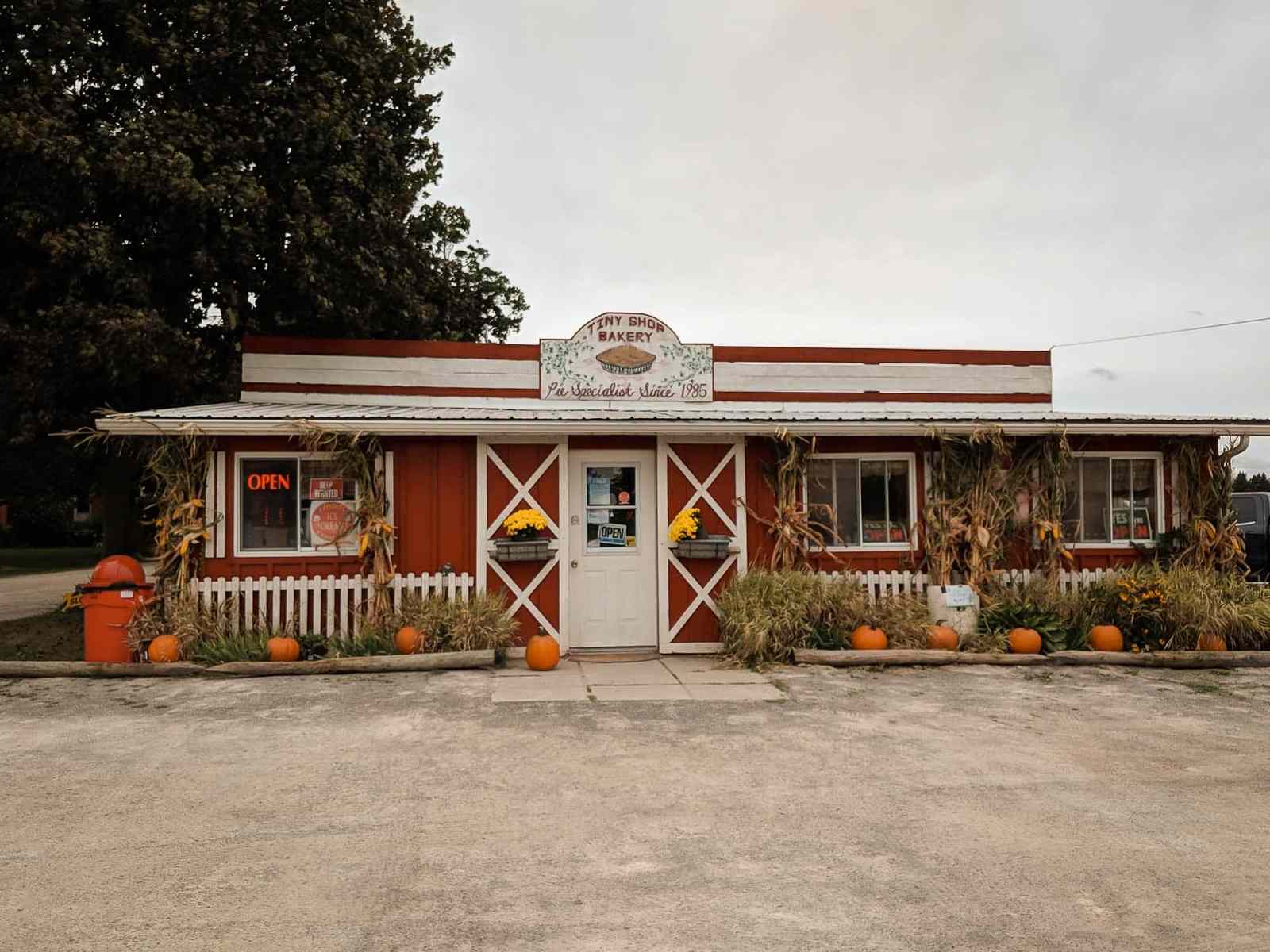 There was a cute little bakery just off of Christie Lake that had a variety of delicious pies, tarts, and pastries. Of course, I bought myself some nice treats there.
We then walked a bit further and stumbled upon a corn maze and a little barn. We didn't have time to go in the corn maze (they say it will take anywhere from one to four hours to go through the maze!) but I did get to meet all the farm animals.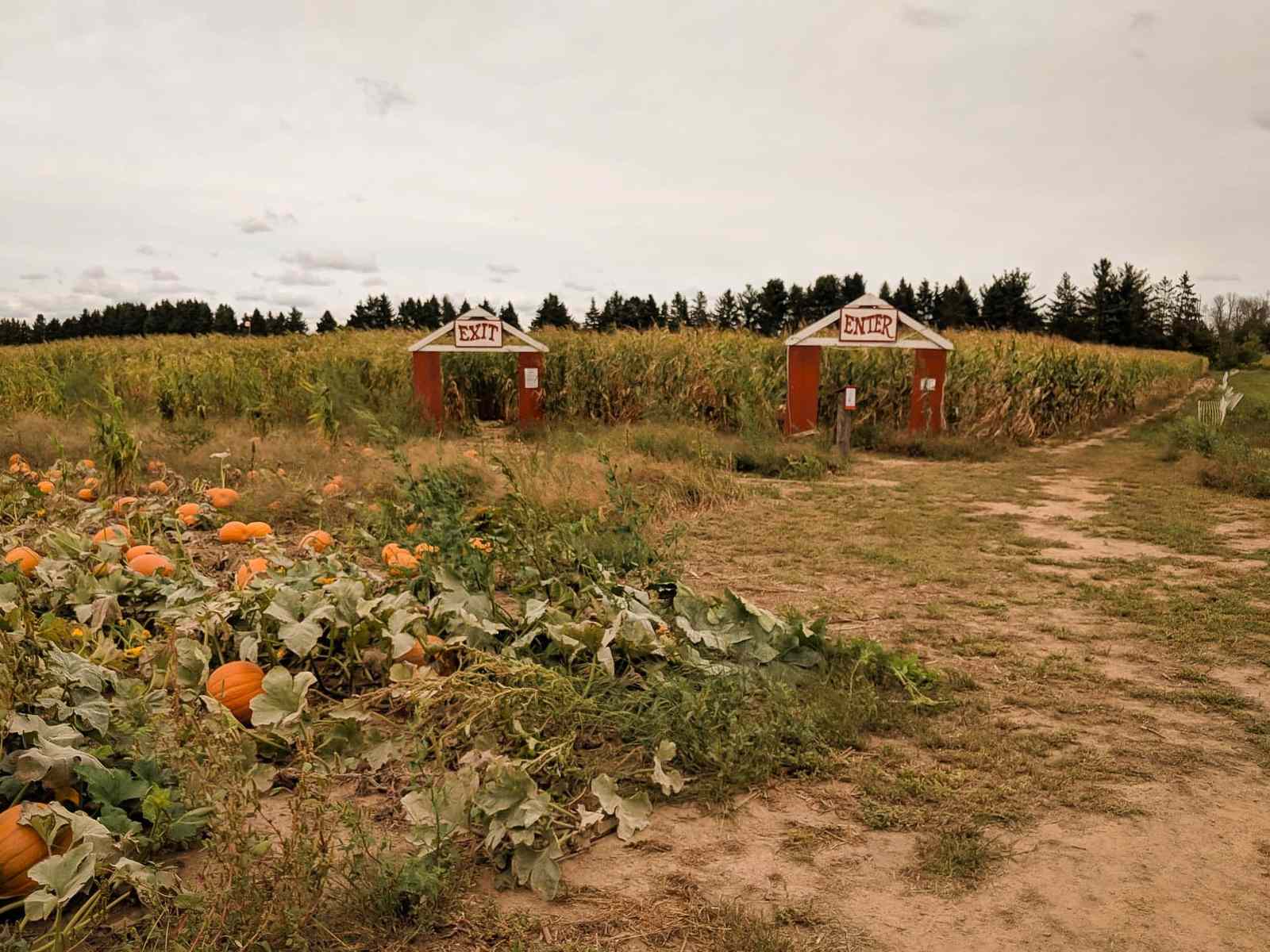 The afternoon was fading into evening, so we made our way back to the parking lot and hopped on the Parkbus to head back to the city. On the drive home, I reflected on our little adventure.
It was amazing to spend a day outside the city, to breathe in the fall air, and to simply enjoy nature.
I highly recommend that others check out the falls in Hamilton, and the many other nearby destinations. Of course, there are so many more parks and conservation areas in Ontario that are equally breathtaking! I have already made a bucket list of places to go…
---