Hiking trails in Canada have a different kind of magic to them in the winter that shouldn't be missed. The snow gently cascades around you while sparkling icicles decorate the trees and rocks and you are surrounded by the Canadian wilderness. So pack some hot chocolate, bundle up, and explore these unique trails.
Here are some of our favourite hiking trails near Toronto that will help you capture that magical winter feeling.
1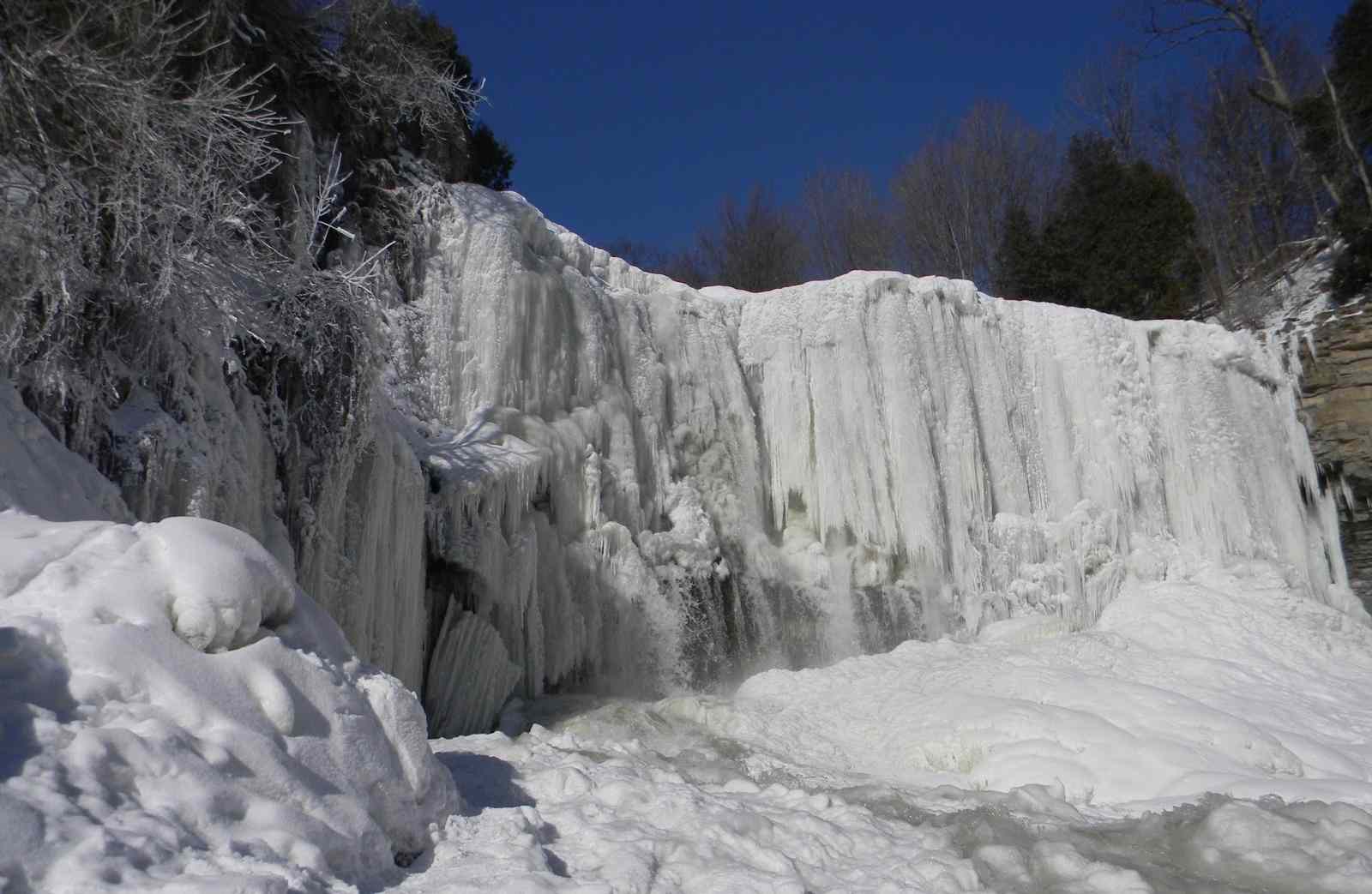 Enjoy Hamilton's winter wonderland as you hike the Spencer Adventure Trail. The trail will bring you past waterfalls, historic mills and dams, and Crooks Hollow. You don't want to miss seeing the frozen Webster Falls and Tew Falls. This area is perfect for photographers wishing to capture the enchanting beauty of Canadian nature.
2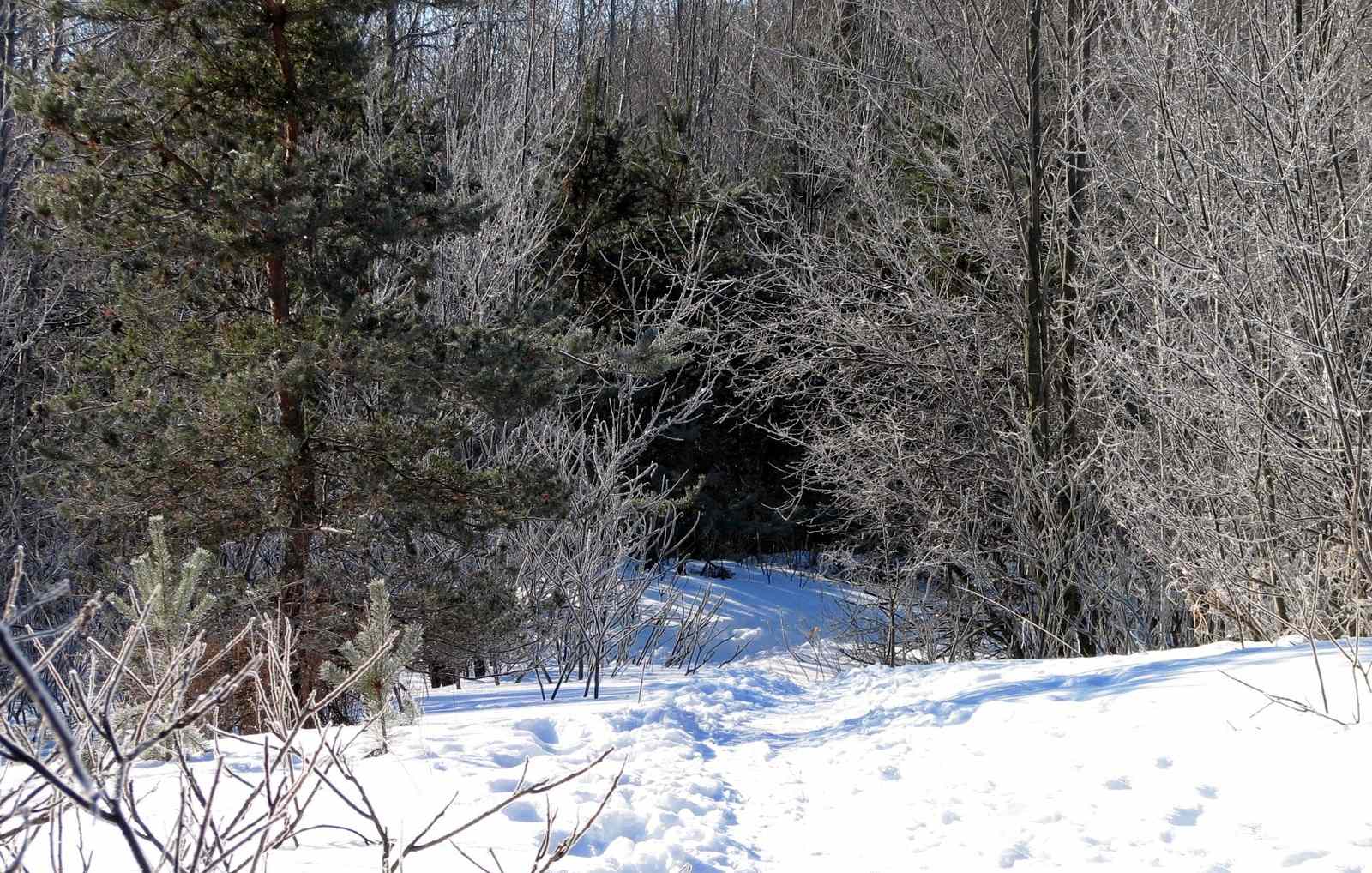 Savour the snow-covered rocky hills and frozen waters as you hike through the Mono Cliffs Provincial Park. One of the best things about this hike is getting to climb the staircases in between towering rocks that look especially beautiful in the winter. This trail offers amazing views overlooking forested landscapes.
3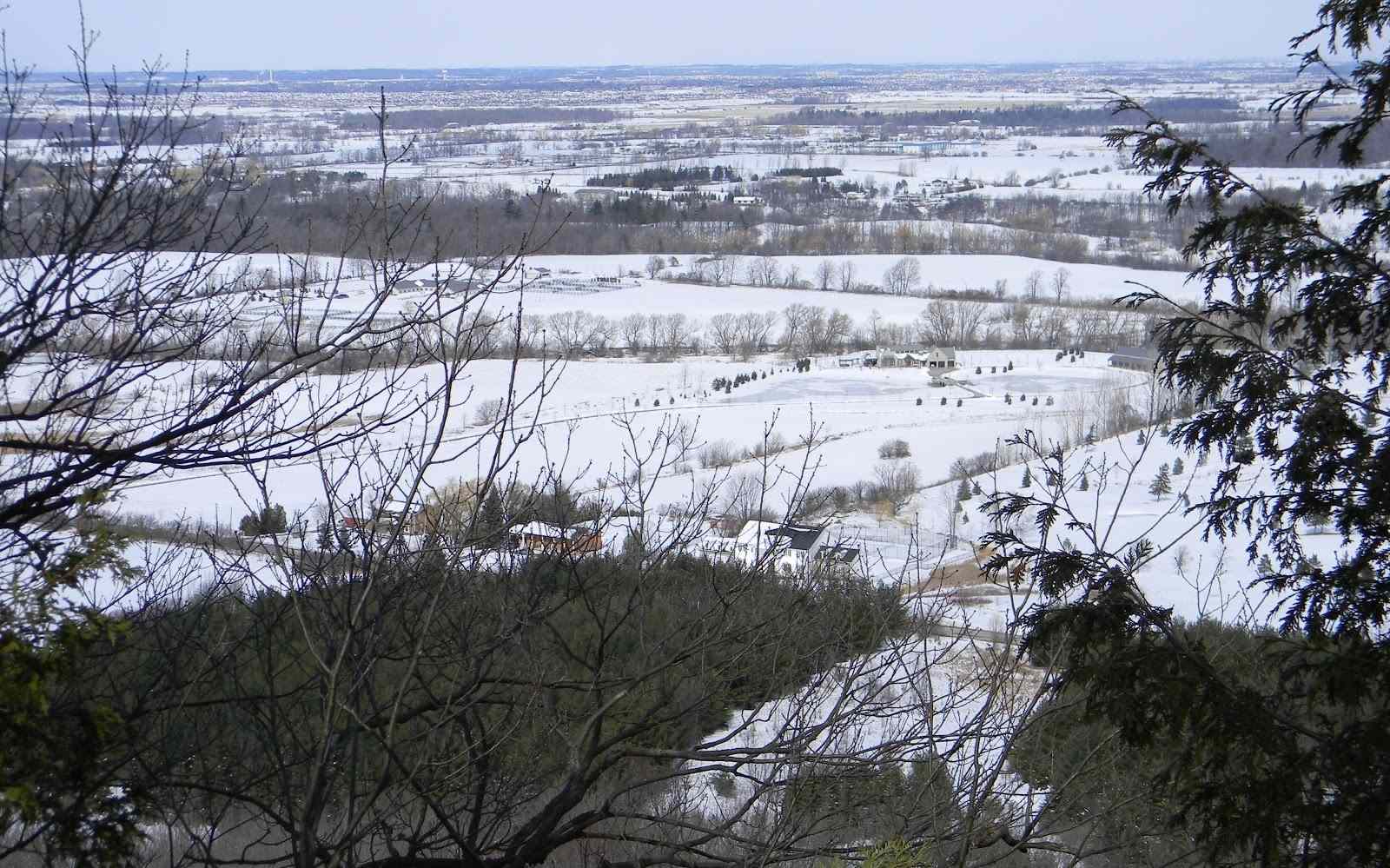 Take a walk in the tranquil forest- a particularly breathtaking spot with all of the branches covered in snow. Along this trail you can spot a large quarry from a distance. For an absolutely amazing view, check out Brock Harris Lookout Point overlooking the icy woodland. You might even be able to see the CN Tower on the horizon.
4
This trail features 800 year old cedar trees and gorgeous views overlooking the snowy land below the cliffs. Beginners will enjoy the Vista Adventure Trail for a more easy-going hike through the woods. Those seeking a bit more of a challenge will love the terrain on the Buffalo Craig Trail.
5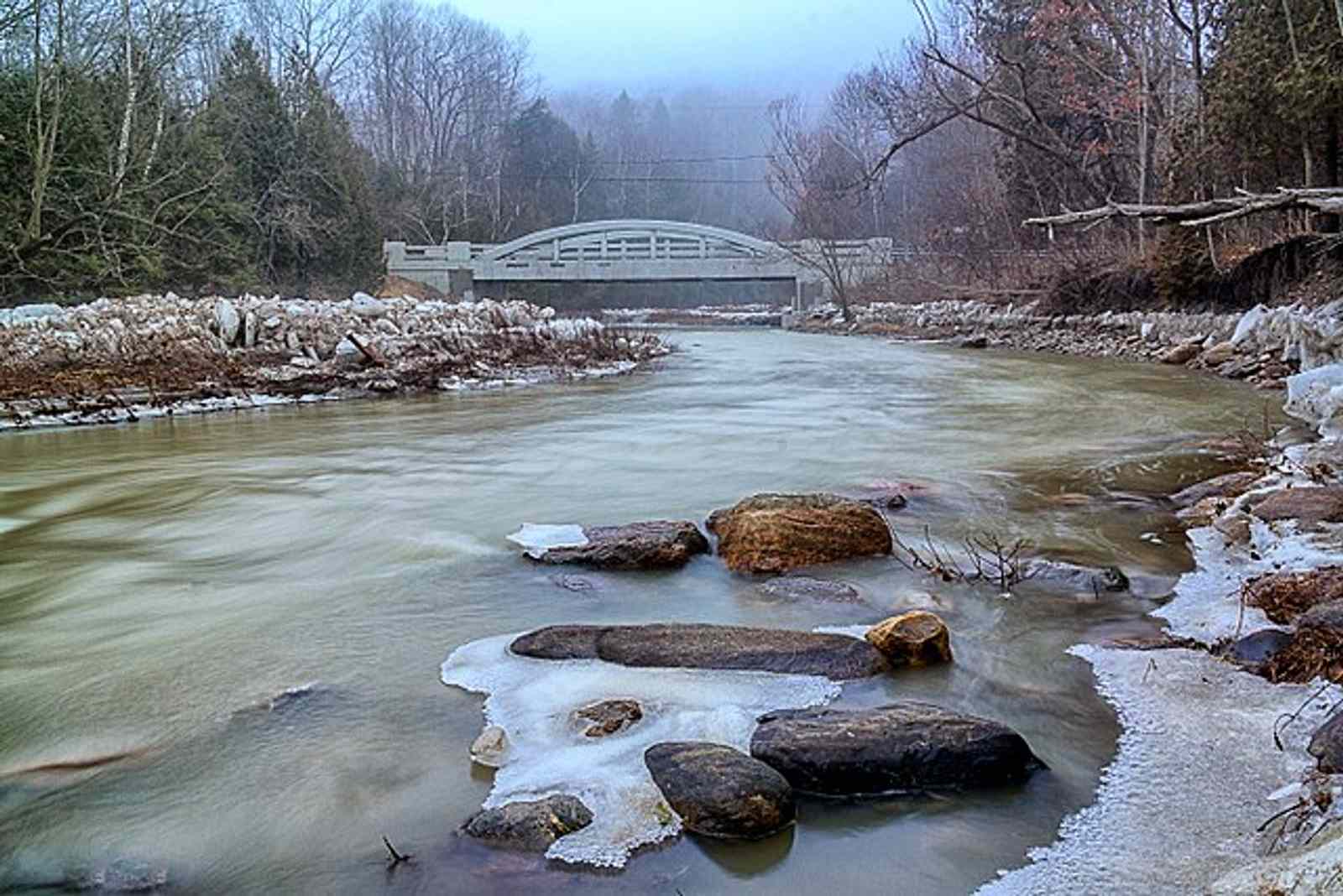 Take a stroll down the snowy paths in the Rouge National Urban Park. The trails here will take you over pretty bridges and past frozen-edged rivers. For this spectacular winter hike you don't even need to leave the city. If you're lucky, you might get spot deer foraging along the way.
* Always be respectful of the nature and of fellow hikers.
---