Life right now is certainly not normal. We wear masks to go for a walk. We obsessively wipe down our door knobs with lysol. We haven't seen our friends and family in weeks and we don't know when we'll get to see them again.
In all of this uncertainty, I reached out to someone certain. I reached out to my grandmother, someone who has been a constant pillar of support and guidance for me my entire life.
Grandma Jo, as we all call her, was one of those key people in my life that helped guide me to the water's edge. I grew up spending summers at our cottage in Northern Ontario (what we call "camp"), chasing after frogs and swimming in the lake. What I wouldn't give to be back at camp right now.
We all need someone to help guide us to the water, to the outdoors. In fact, that's why we created Great Lakes Guide, so that we can be your guide to the Great Lakes.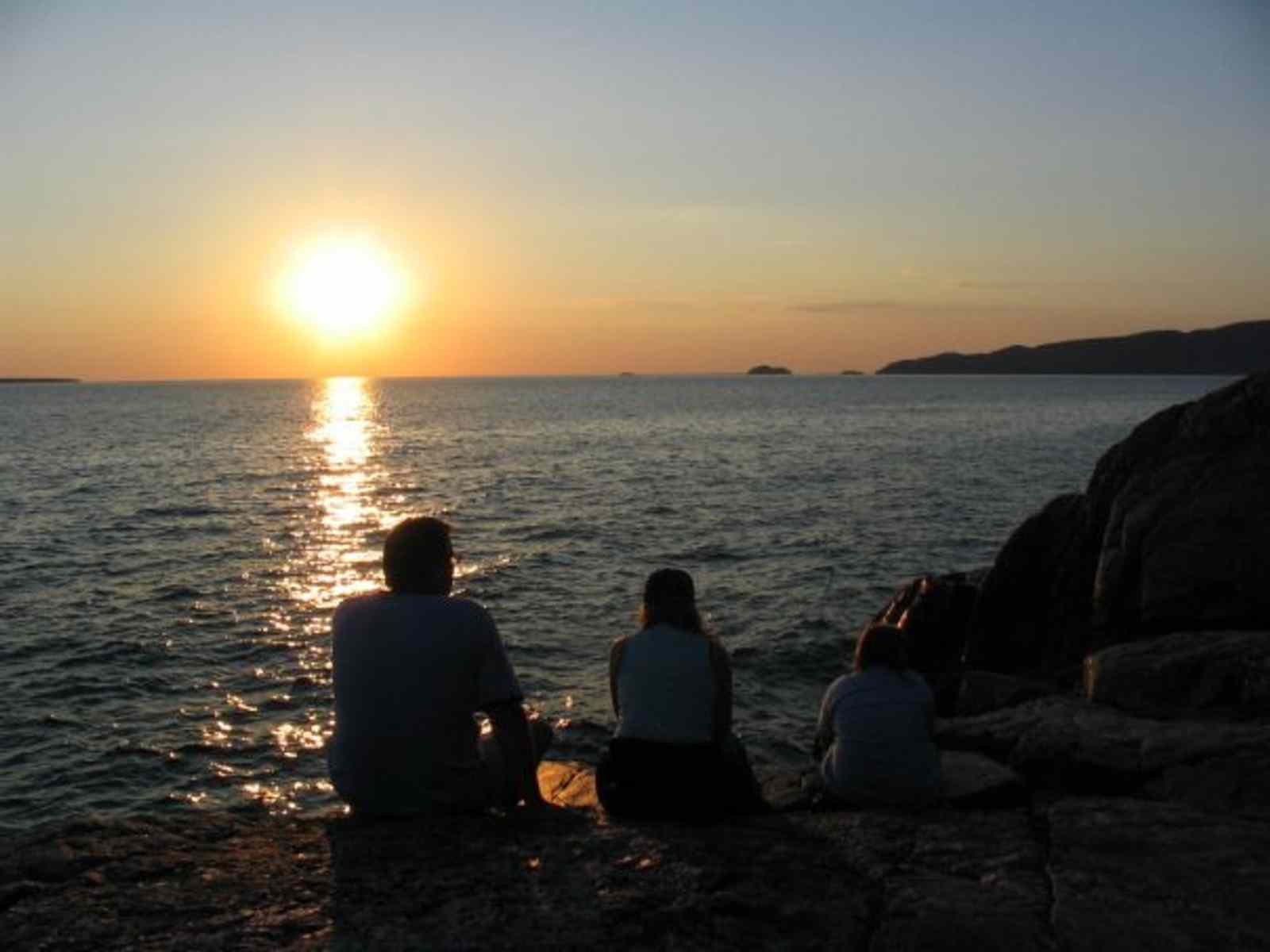 I talked to Grandma Jo about what we're all going through, how she is coping, and asked for advice. We also spoke about how she is connecting with nature during this time. Grandma Jo, in her infinite wisdom, had some things to say that I would like to share with you all.
This is our conversation.
How are you connecting with nature from home?
I open the windows, get out and putter in the yard, or go for a walk around the block. I recommend planting flowers, if you can get up and down, haha. My Tiger Lilies have just bloomed, which were my husband's favourite flowers. But really, just getting outside for a walk can help.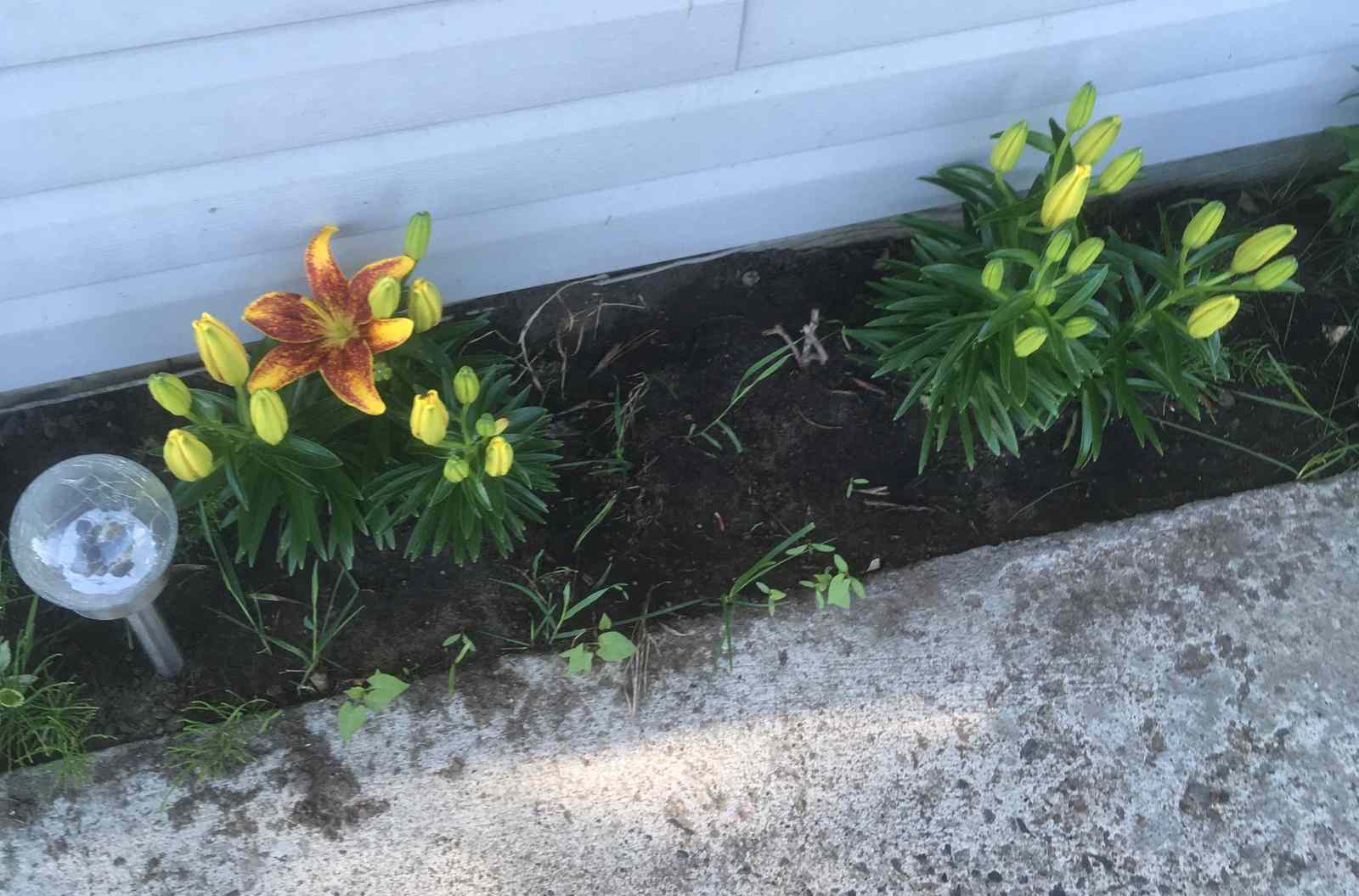 There's always something outside that you can see, or even pick up. Picking up trash to help the environment and keep the lakes clean..
The warm weather has finally arrived. It sounds not-so-nice, but at first, spring smells a bit musty with all the snow melting. But then, once spring really starts, the air changes. That first nice spring air feels warm and soft.
For me, the first sign of spring is hearing the boats back on the St. Marys River. I was out the other day walking and the bush planes were out, too. That also means spring because they're out checking the forests and the water bombers are practicing filling and emptying. For me here, in Sault Ste. Marie, those are always good signs that spring has arrived.
Oh, and when someone calls and says the ice has gone from the lakes, that's a real sign of spring. We are lucky here, to live near so much water, with Sault Ste. Marie being near three of the Great Lakes.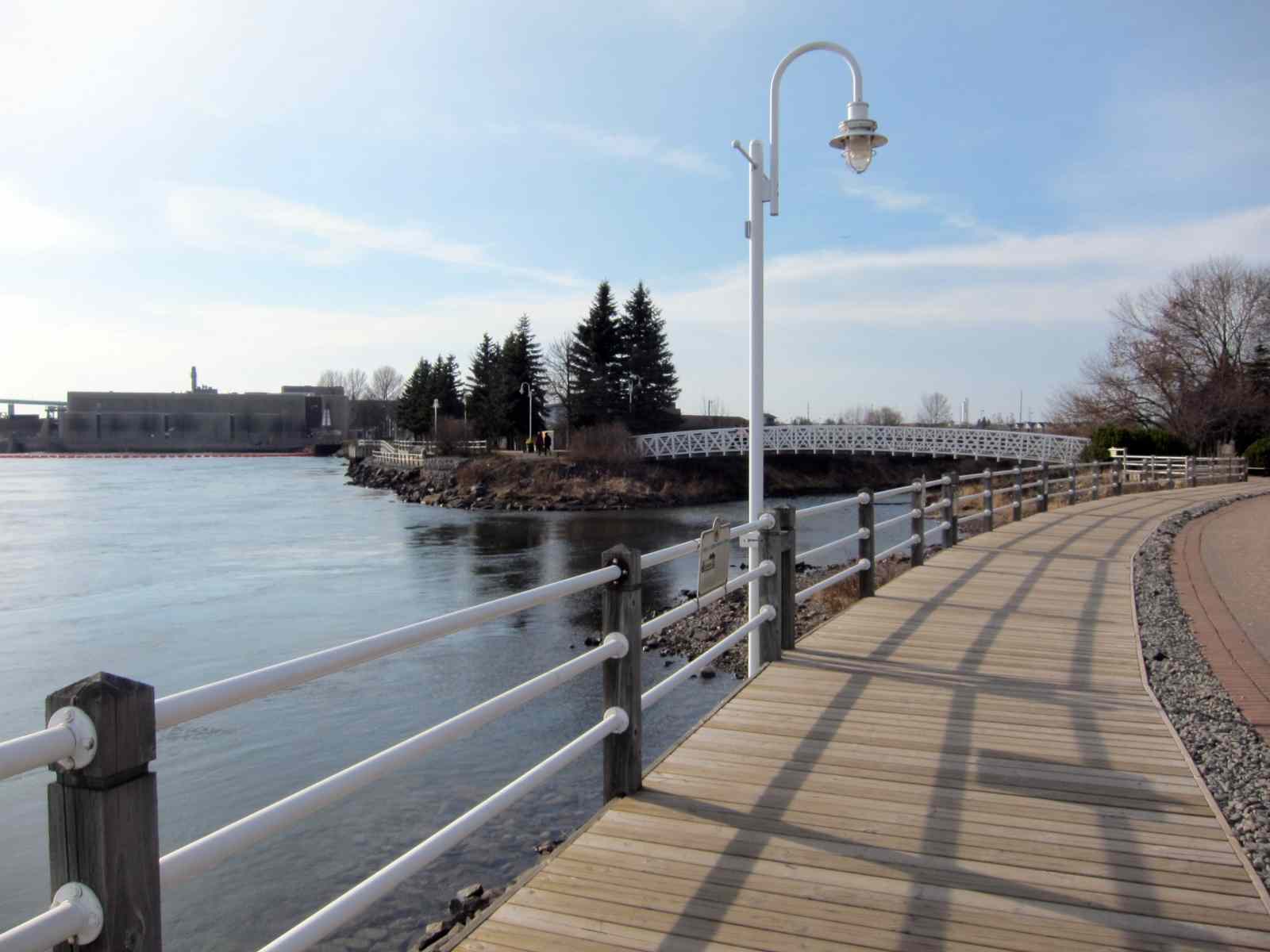 We live in a good spot near the Great Lakes. It is certainly a nice place. I love to walk along the water.
Of course, right now we're limited in where we can go, but it's always a highlight to walk along the river or the lake. It's beautiful down there, and I find it so calming to be near the water.
There are lots of animals out now, too. On my walk the other day, I saw a pair of mallard ducks. They come every spring. I used to have a rabbit that came every year too, and now we're at the time of year that we have bears. I've got to start watching out for bears when I go for walks.
You've also always got the squirrels and the woodpeckers out there. I like looking for the woodpeckers because first you hear them, and then you can go try to find them. We've also got the geese and the blue herons coming in too.
What do you think about when you go out for walks? Do you listen to music or anything?
I don't listen to music. I think about all of you guys (family). I think about people in my life and I wish the best for them, hoping that everything is okay. And I think about the past and… I don't know. I think about a lot of things. I look for people that I know look for me as I go by their houses and hope everybody's okay. I also think about my body parts that hurt sometimes too, haha.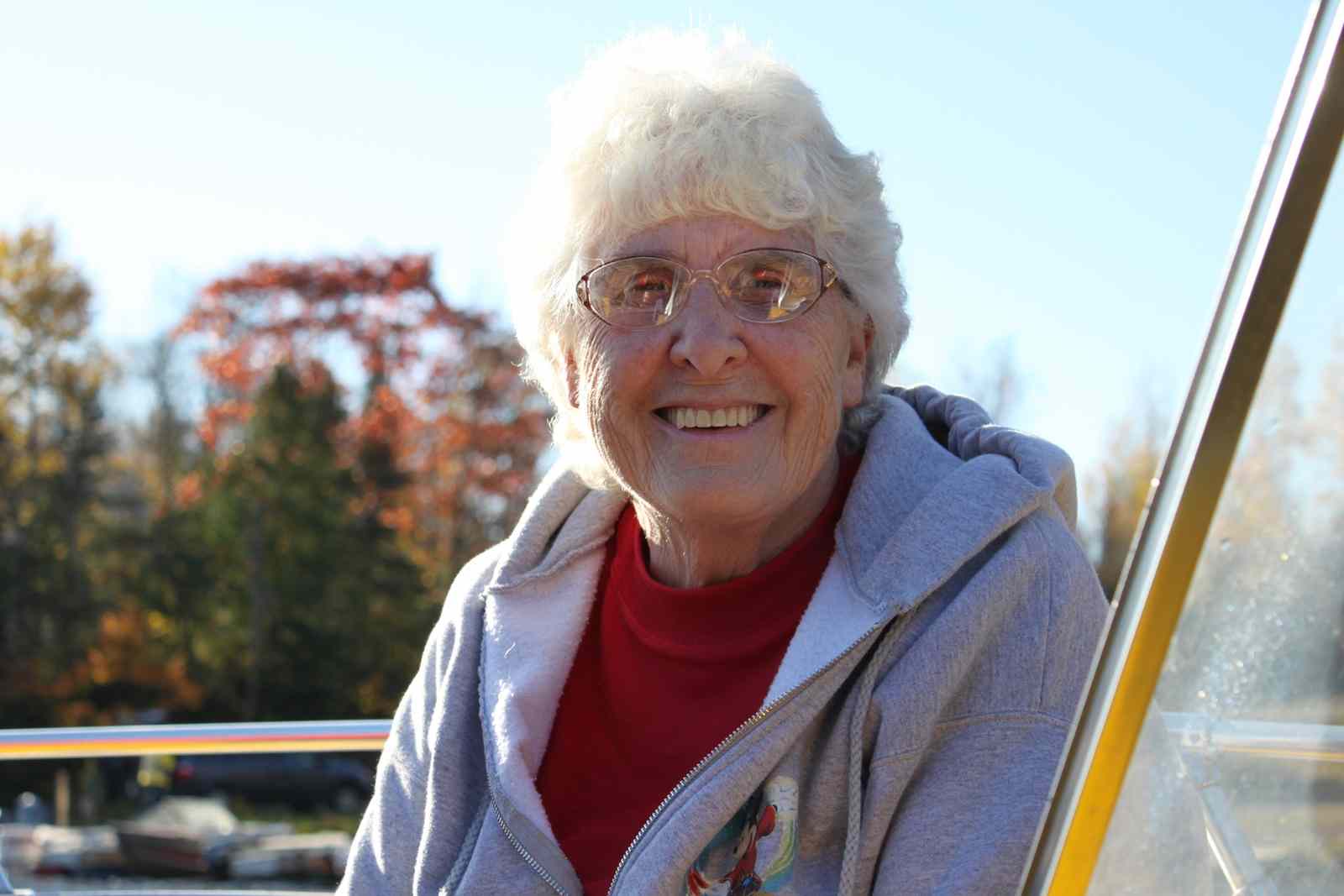 I've always used my walks as a stress reliever, if things get to be too much, not just now but at any time. I just put my jacket on and go for a walk. For me, I go to relieve stress so I want just the normal outside noises, not artificial noises, like music or podcasts in my ear. That way, I can really think.
If you're plugged into something, you're not really thinking, it's thinking for you. I think it's good to listen to our surroundings. We have too much artificial noise around us.
It's 'outside noises' that we need, like the birds and the waves and the wind in the trees.
Have you ever dealt with anything like this pandemic before?
Well, when I was little, I had scarlet fever. They came and put a big yellow 'quarantine' sign on our door. My dad had to go and live somewhere else because he had to work and bring groceries and drop them off on the front step.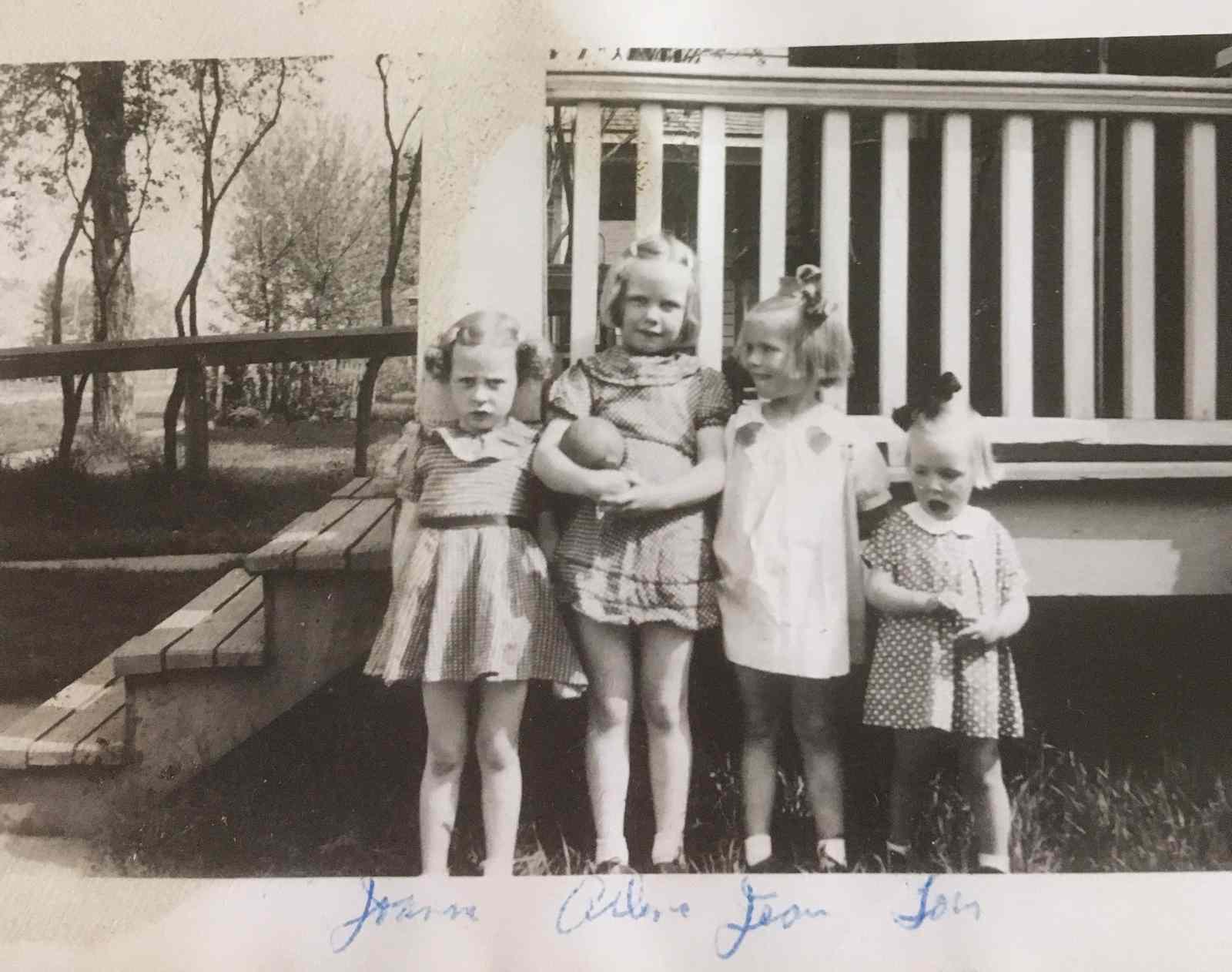 And, of course, we didn't have modern things that you have now. There were no TVs or electronic things, even the telephone was a party line so you couldn't stay on the phone.
In total, I think we were quarantined for a month and a half. It's funny, I can still picture that big yellow sign. It was kind of an embarrassing thing, your house being quarantined with that big yellow sign on it.
How do you deal with uncertainty?
I worry about when I'll get back down to see all of you (family). But I don't worry that I'm not going to have food or shelter because I have a home and food is being brought to me. I am lucky that way.
I do worry about who will get caught up in this virus, because you have no idea who's going to be affected by it, where it's going to crop up. I think that's the biggest uncertainty. But it's something you shouldn't dwell on. This is why I do my walks, to get rid of those kinds of feelings.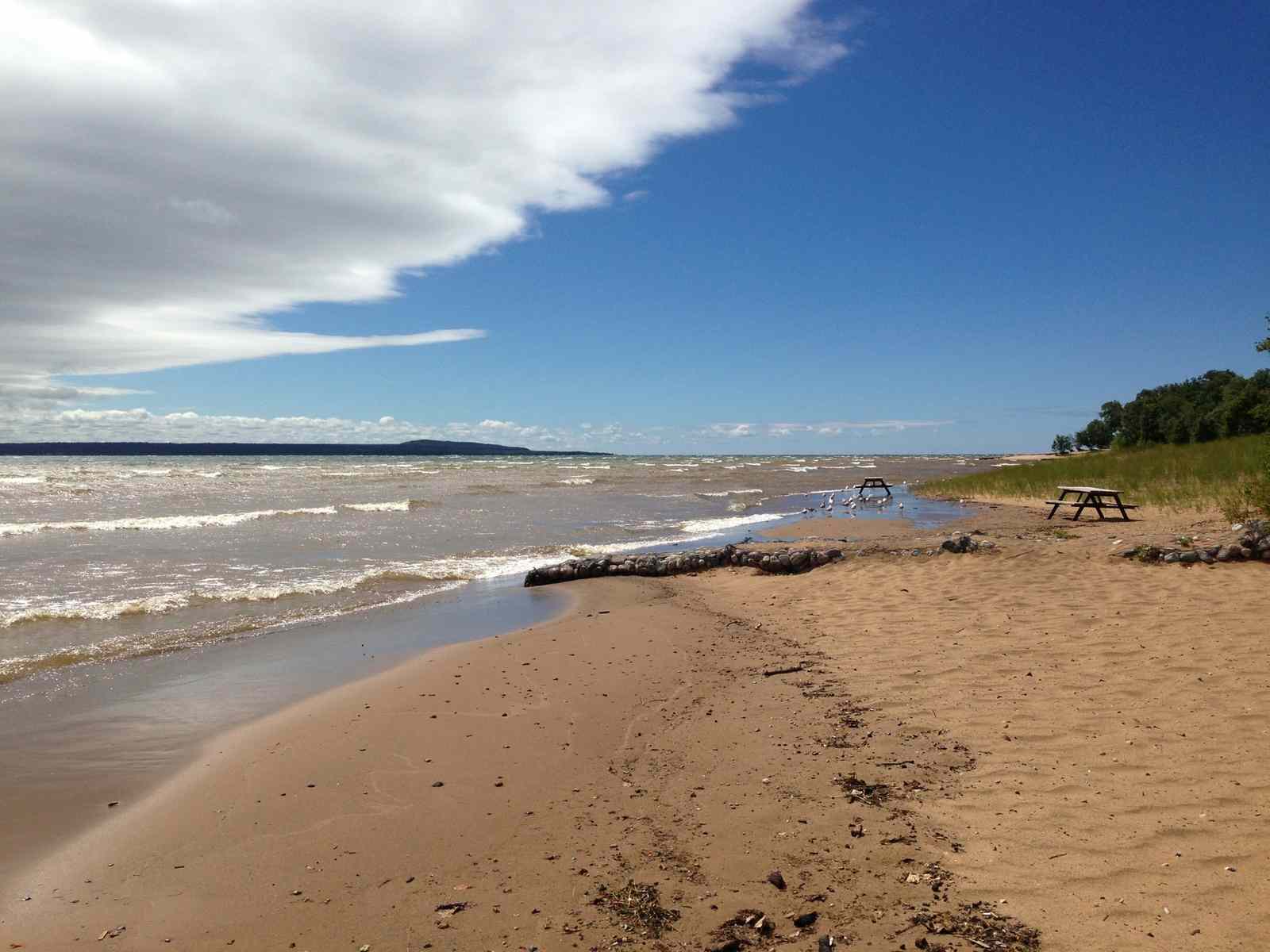 My walks help, probably both because of the endorphins and because it gives me time to think things out in my head. There have been times in my life that I've had to learn how to cope. I think with mum dying when I was so young, and being shifted around a bit, and then being there for my grandparents when they passed away, and then your grandfather… there have been hard times.
You have to learn how to deal with loneliness sometimes. And that's also part of my walking and doing things to keep busy. It's not easy at first. It's a coping mechanism that you have to develop. You can't let your mindset get into a 'poor me' attitude too much. You have to think positively.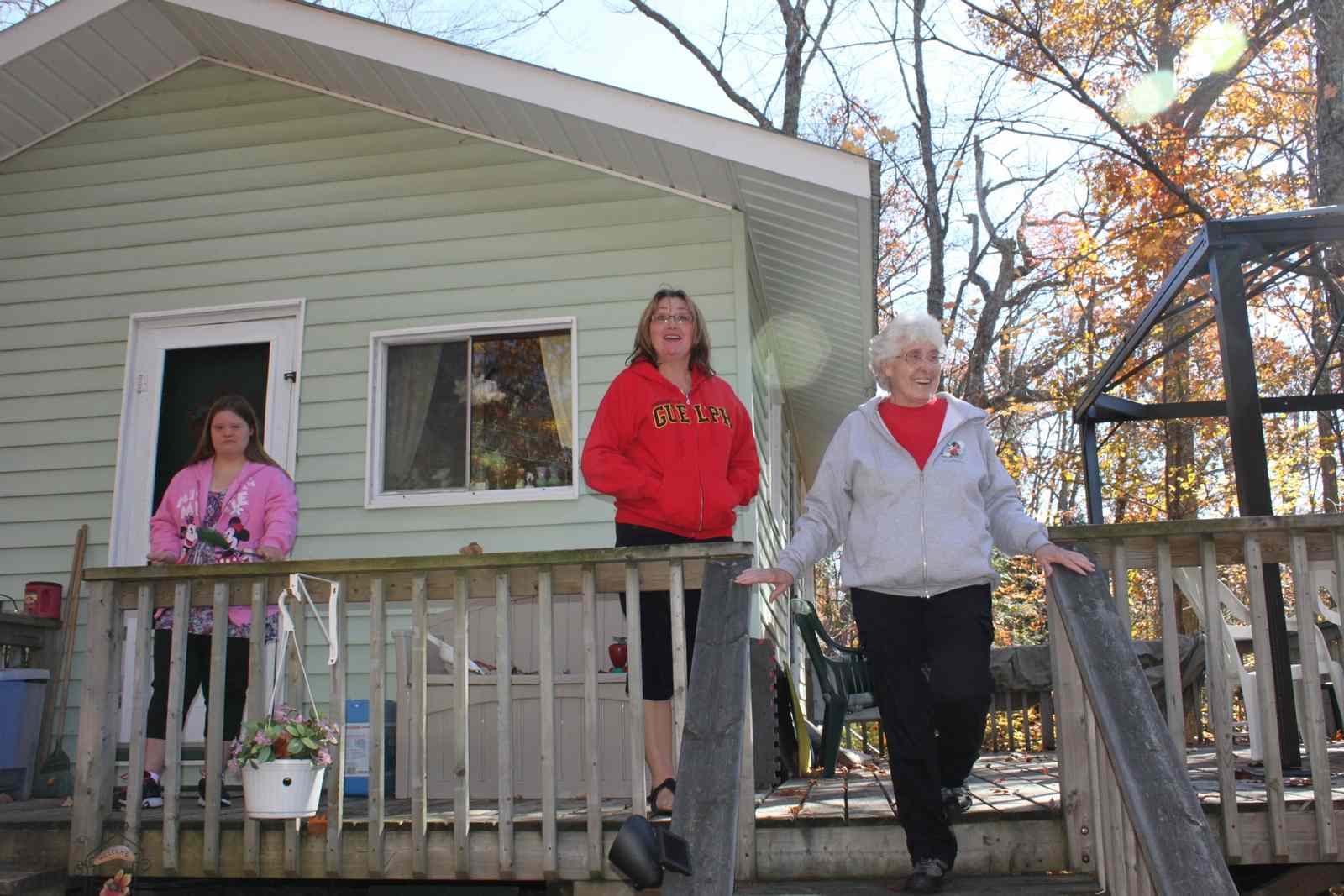 You've also got to give yourself things to look forward to. Set something up as a goal, next month, or next week, or next year. Then, through life you just cope. Things might not always be the same, but I guess, much like the lakes, things are always changing and you learn to go with the flow and take things as they come.
To anyone that says "I wish I was 20 again" or "I wish I was 30 again", I always ask them, "What day, of all those years, would you want to give up?". Because every day has at least one bright spot if you look for it.
Do you have any advice for people struggling right now?
Pick up the phone. There's always someone to talk to. Take a walk if you can. Limit the news. Try to find some favourite programs or a good book. Treat yourself to a treat every once and awhile. It might not always be easy, but you've got to get busy.
I'm not letting myself think that this will all last forever. I'm trying to look at a time period that I can handle. I know that it will take a while for things to go back to normal, and I'm going to have trouble missing the summer if we can't go to camp and do all of our normal things on the lake. I'm going to have to learn a way to cope with that, and it's going to be strange.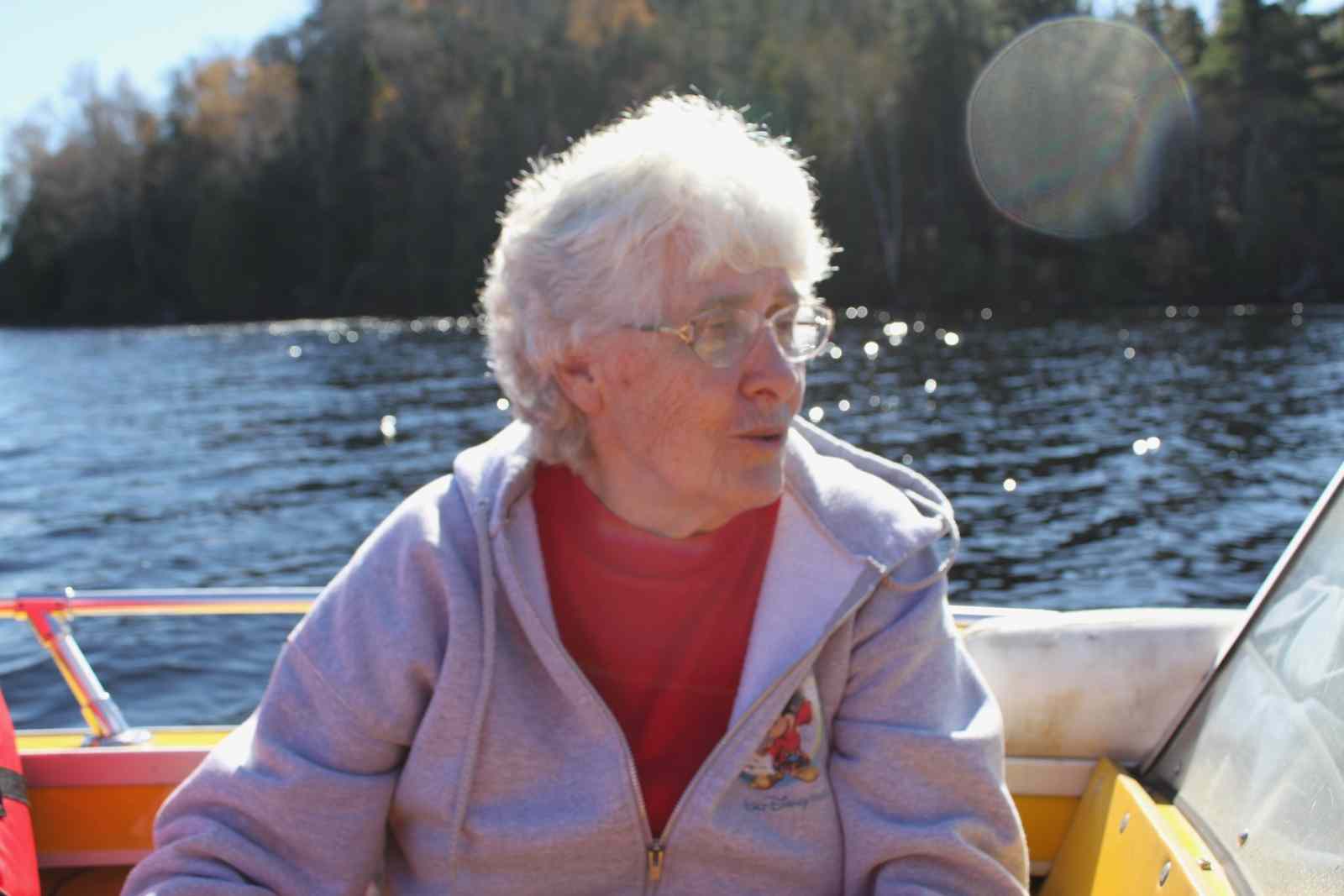 But just knowing that it won't last forever, and that at some point hopefully I'll still be well enough that I can get back to camp, and back to doing all of my usual things. The silver lining right now is that I do live near the water, and I can get outside to find some peace and calm when I need it. I can't say I don't miss and worry about when I'll get back to see you guys, but I try not to dwell on it.
I guess instead of looking at things as "goodbye", you think instead about when we'll next say "hello".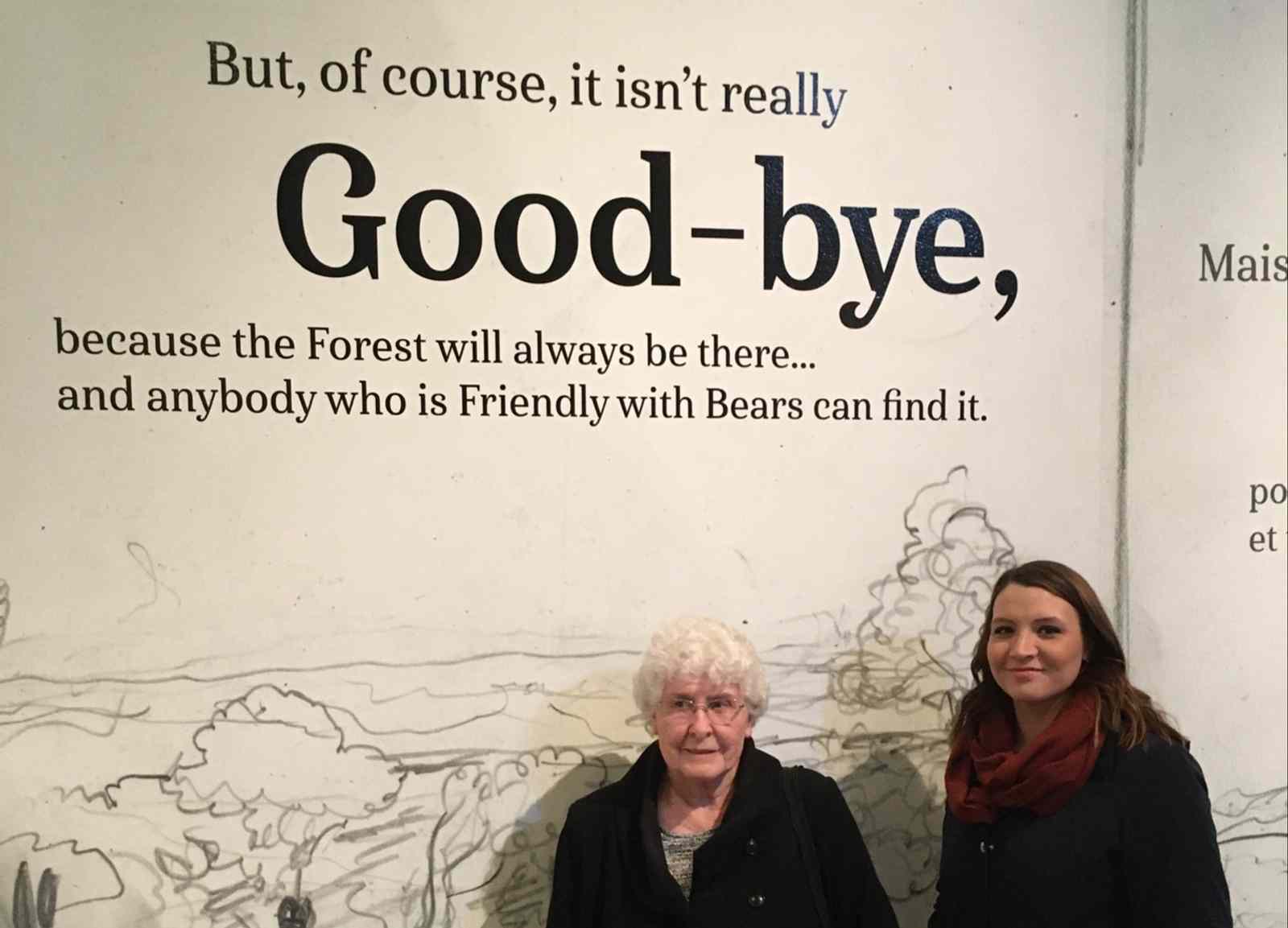 ---