Leaping off the Gord Edgar Downie Pier into Lake Ontario sends a powerful sense of freedom pulsing through your body. The freedom to swim in Lake Ontario's cool, clean waters. After all, the lake is for anyone and everyone.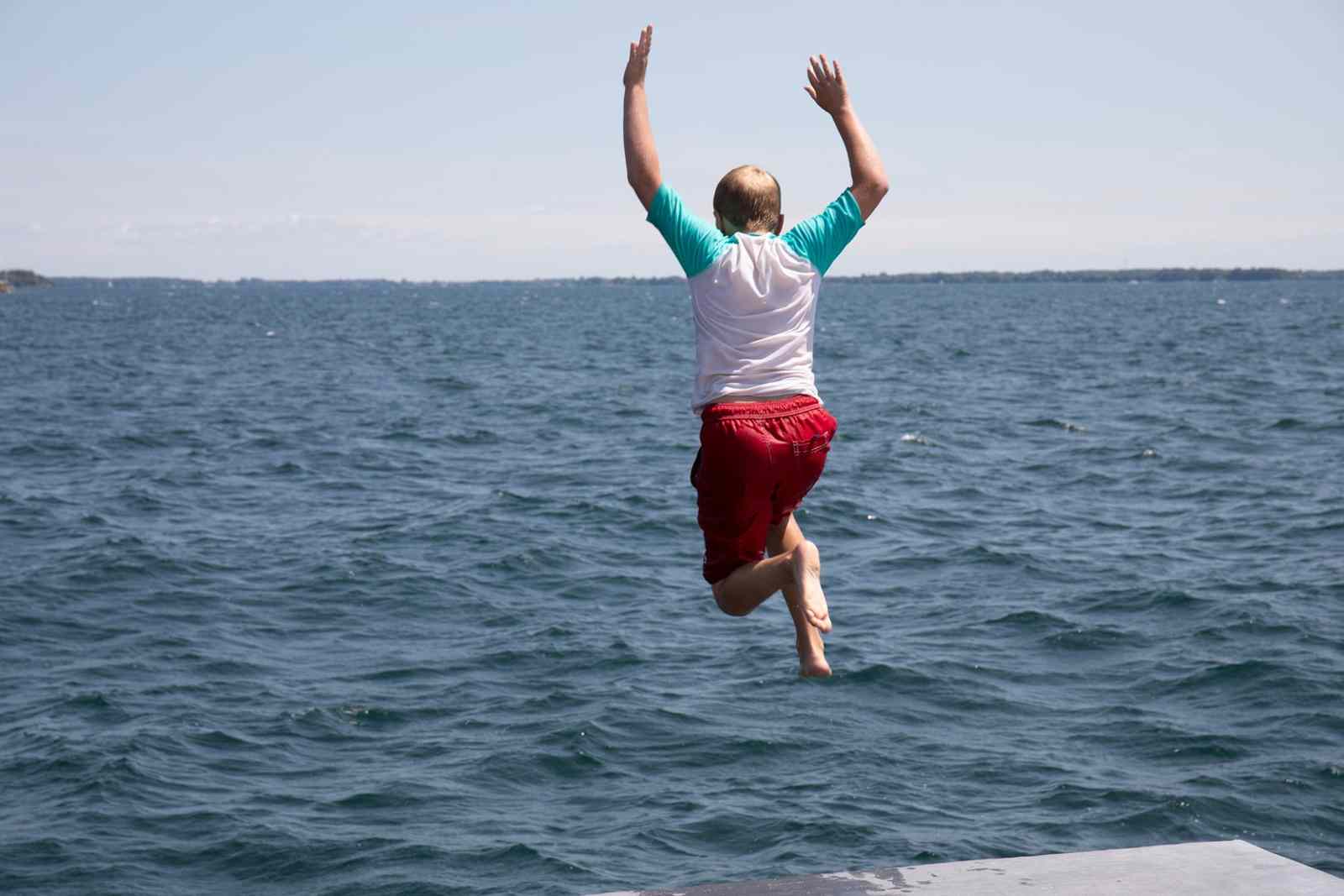 Transformation of the Gord Edgar Downie Pier
Twenty years ago, Kingston residents looked at their polluted waterfront and said, "It doesn't have to be this way." After decades of work, the restored Breakwater Park has become your perfect summertime destination.
Not only is the Gord Edgar Downie Pier Canada's first urban deep-water swimming pier, it received the Canadian Society of Landscape Architects 2019 Award of Excellence.
Thousands of people have visited the park since it reopened in July 2018. Before summer's over, you too can experience jumping off the pier.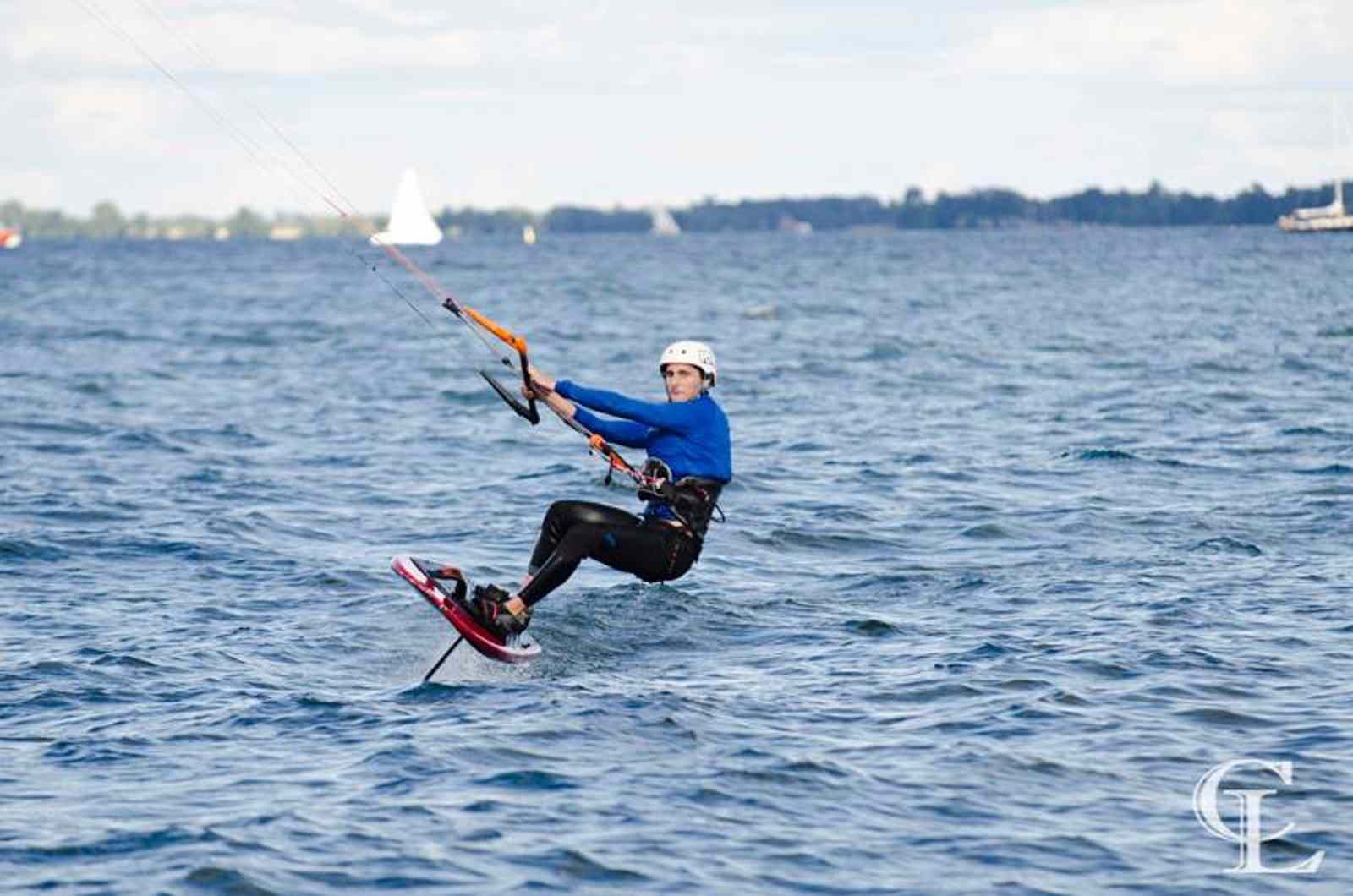 With swim season here, now is your chance to visit the Gord Edgar Downie Pier at Breakwater Park.
Why should you make a splash at the Gord Edgar Downie Pier?
As you walk along the swimming pier with your bathing suit on, you can spend a minute deciding what comes next. Do you run and leap into the water? Dive in? Cannonball?
Once you've decided, you might find yourself calling upon your inner citizen scientist to gauge the water temperature without actually feeling it. The other swimmers seem to be enjoying themselves and provide all the encouragement you need. It's time to swim!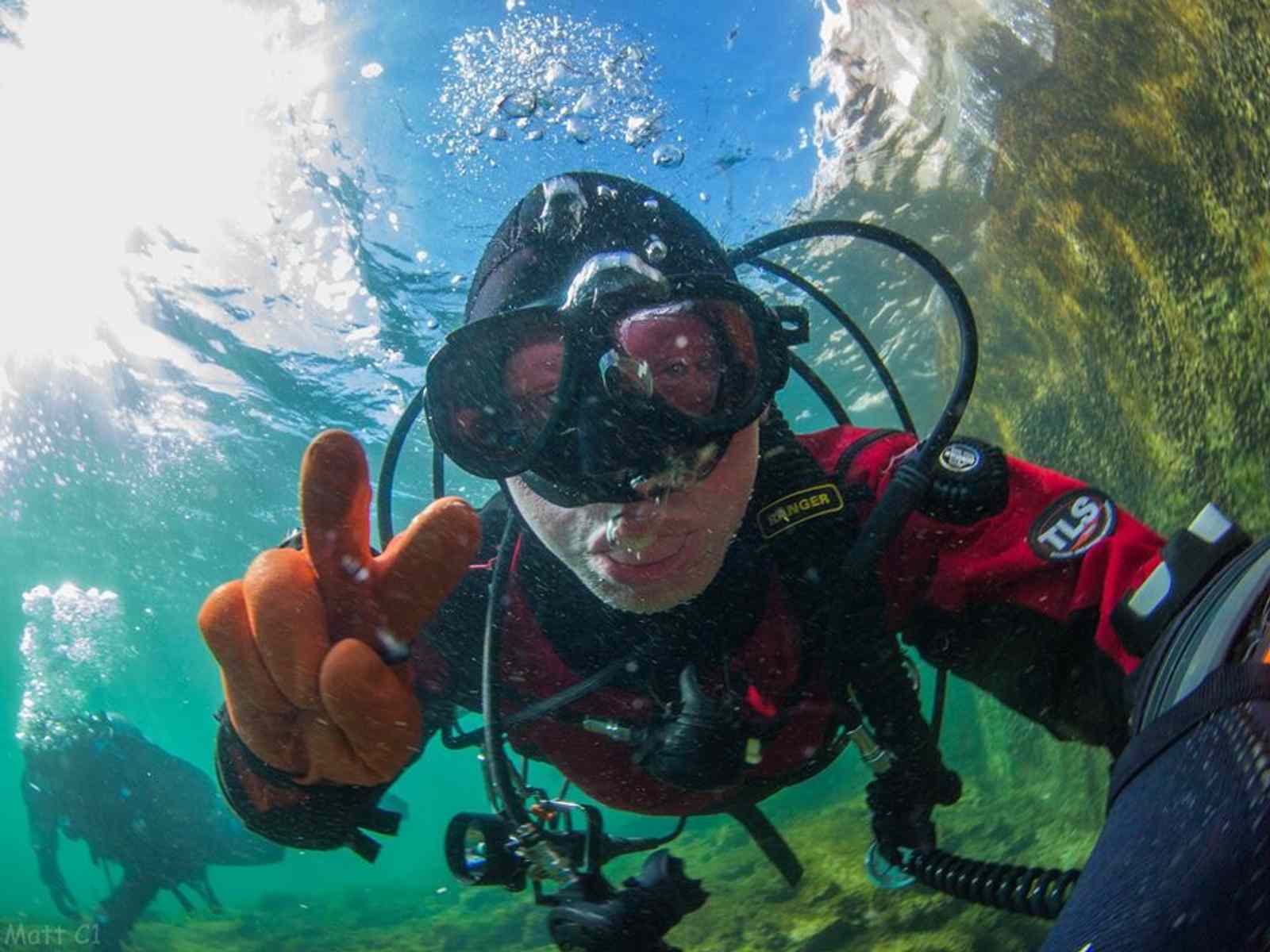 You feel your feet leave the pier as you leap forward. Your body hangs mid-air. From the moment your toes touch the water, you're free like you've never been before.
As the lake catches you in its cool embrace, it confirms your fear of incorrectly guessing the water temperature. It doesn't matter. You plunge into the water with a smile.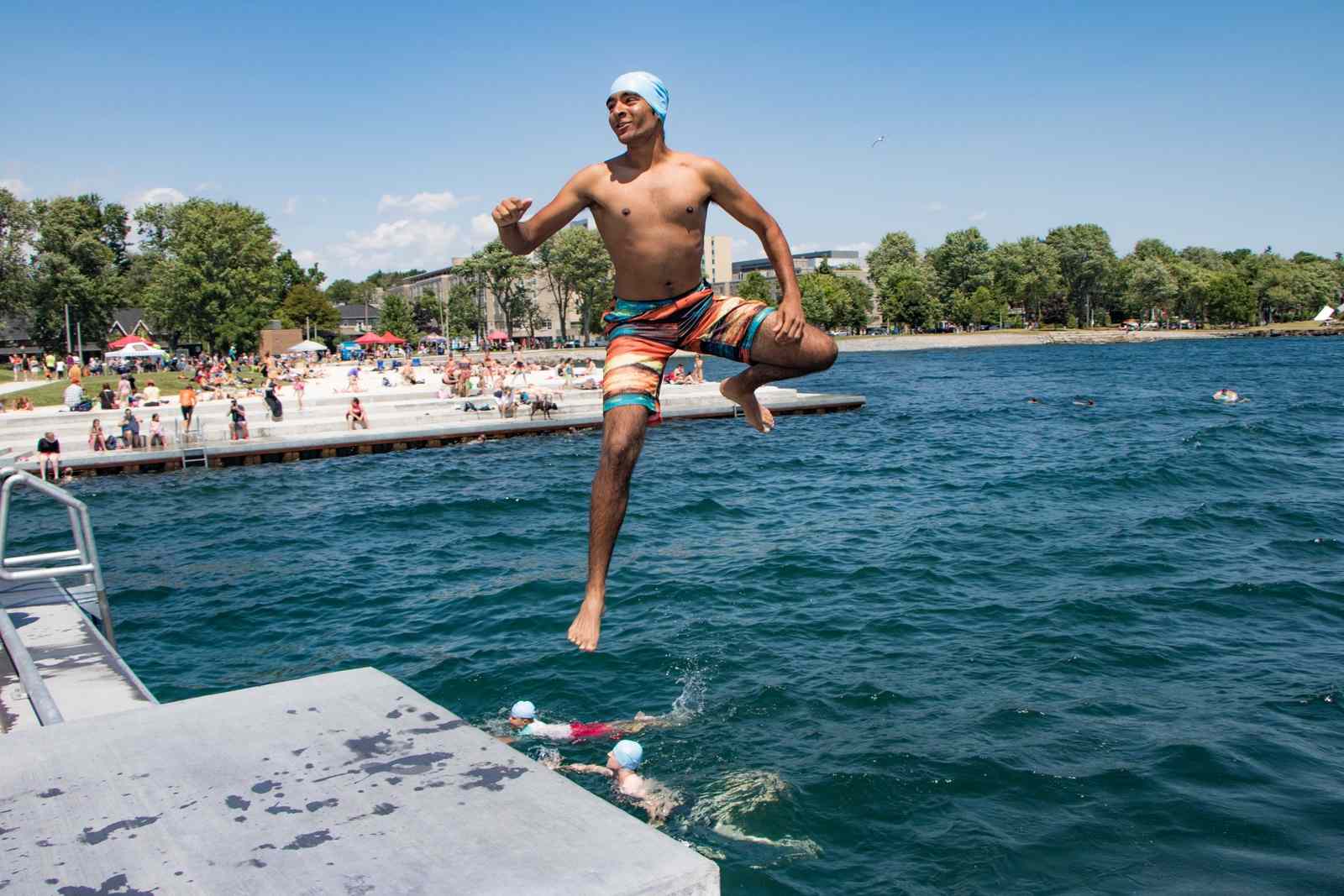 Then you pop your head above the lake's surface and look back at Breakwater Park. You aren't swimming in northern Ontario or some tropical destination. You're swimming in Lake Ontario - the Great Lake in your own backyard. Before long you've jumped into the water more times than you can count.
This is what connecting to water feels like. It's magnificent.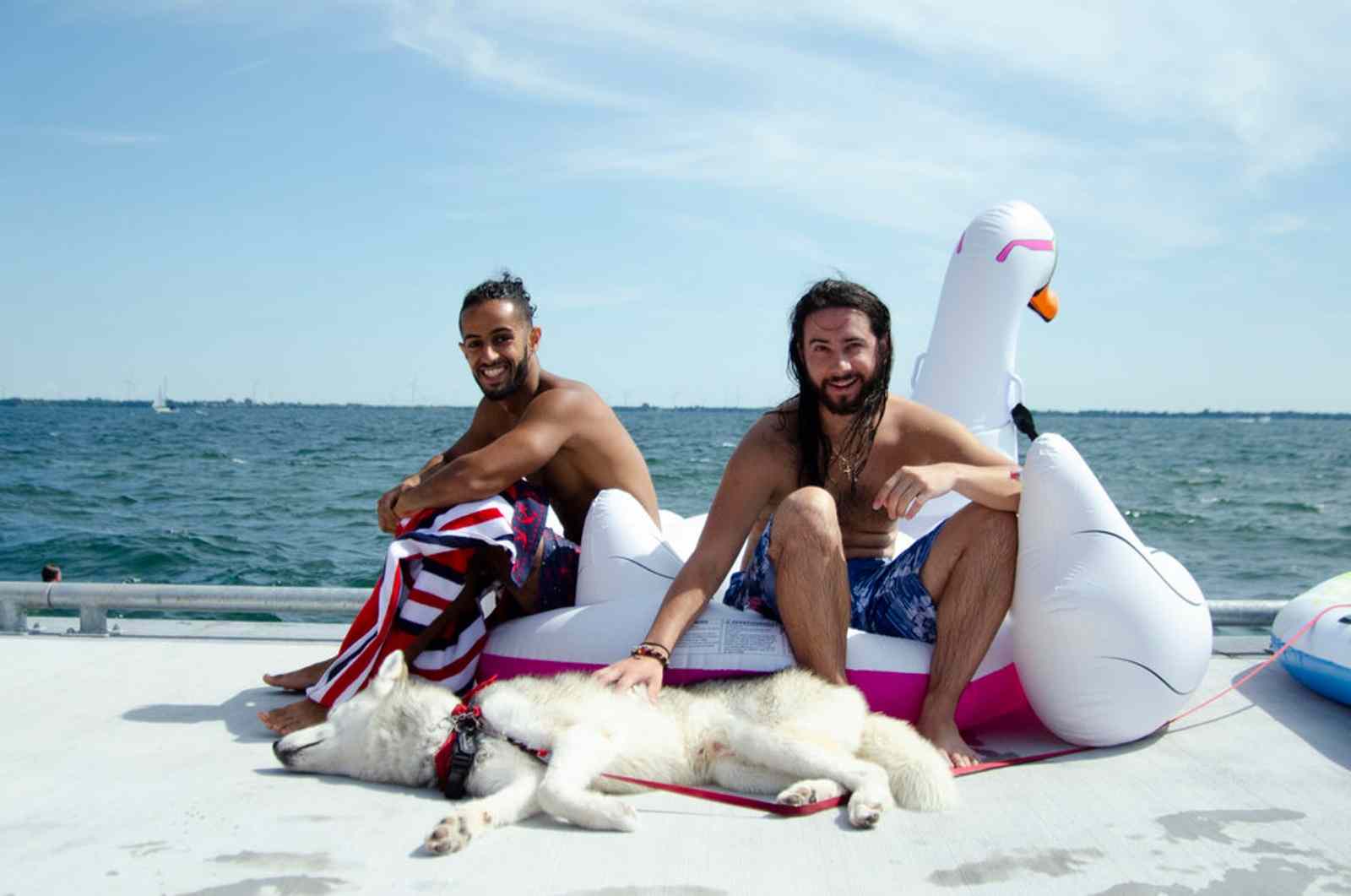 Swimming here directly connects you to the magic of the Great Lakes and to the thousands of people who have worked for many, many years to make this urban swimming adventure possible. This site used to be contaminated, the pier unsuitable for crowds and kids alike. When you leap off the pier, you can feel what restoration feels like. And it feels good.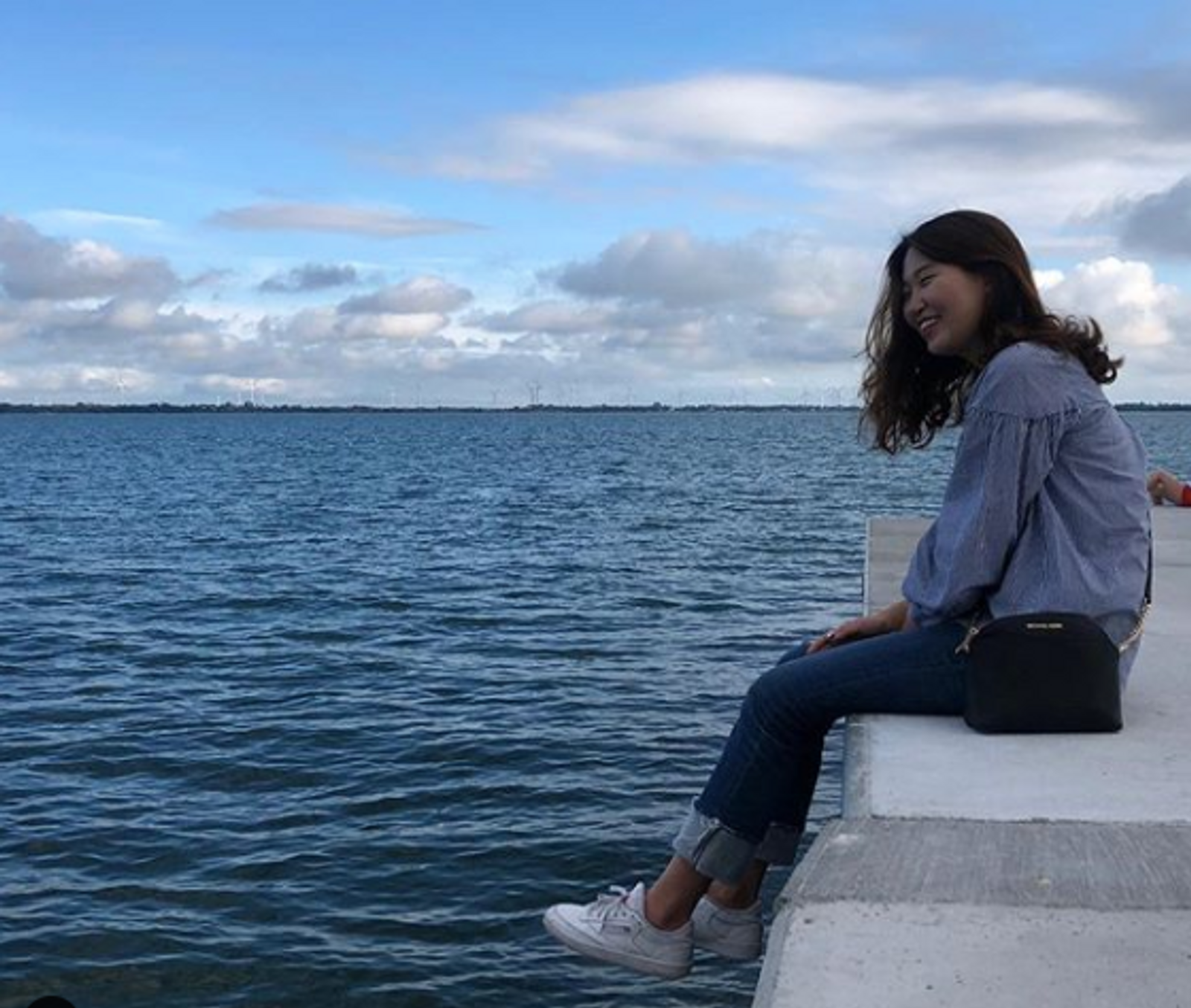 The warm weather won't last long. Get out and enjoy the pier while you can.
Become part of the swim drink fish movement: show us your splash with #MyBreakwaterPark
Document and share your trip to Breakwater Park. Help others discover its beauty and connect with the Great Lakes. The Gord Edgar Downie Pier is a beacon for swimmable, drinkable, fishable water. It's the best place to be this summer, and it's an icon for the Swim Drink Fish movement.
Here's how you show the world you are part of this movement:
1. Visit the Gord Edgar Downie Pier at Breakwater Park
2. Grab a photo at the pier
3. Share your photos online and tag #MyBreakwaterPark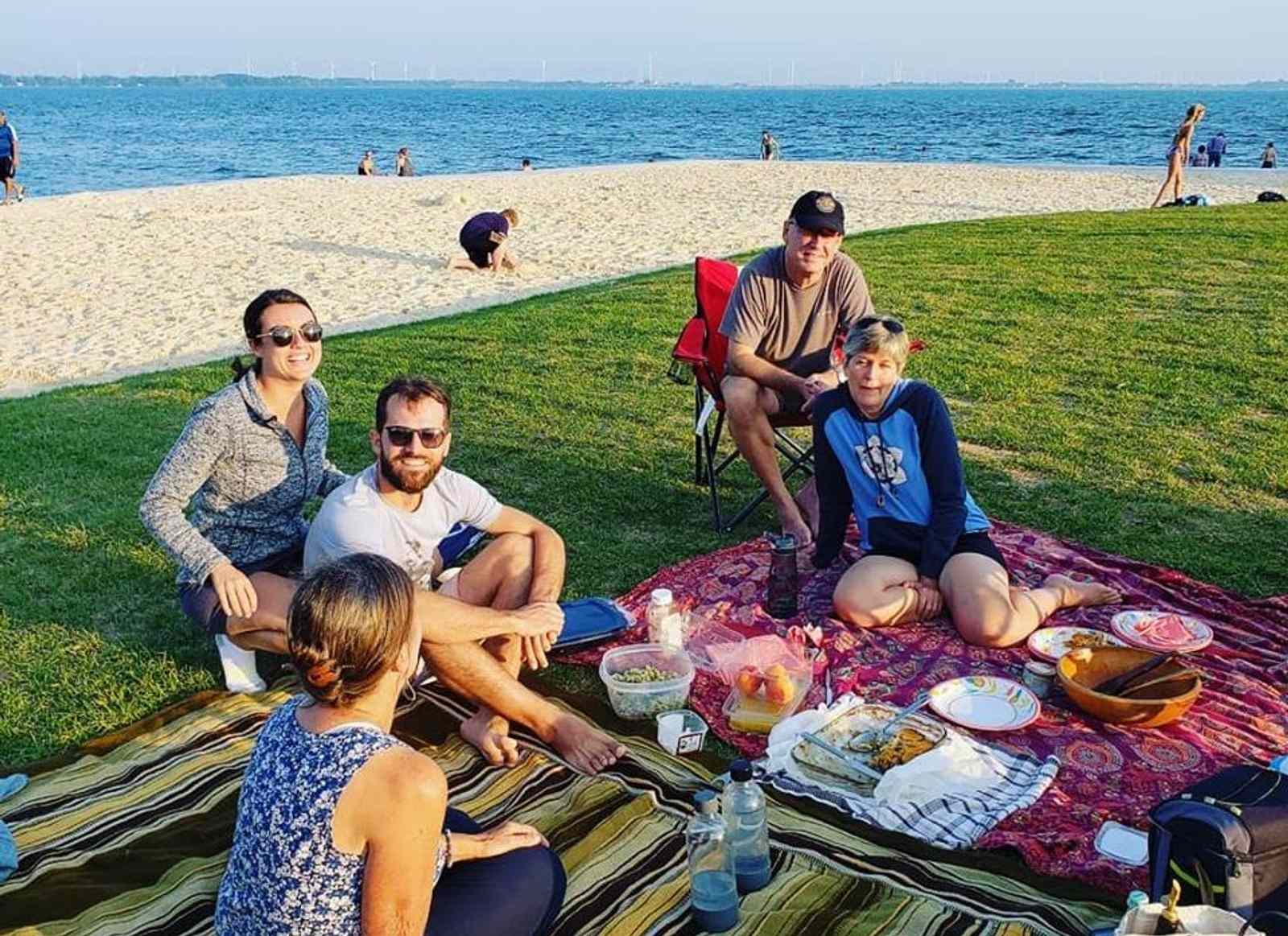 One person at a time, one beach at a time, one lake at a time. This is how movements are born.
Throughout the summer, Great Lakes Guide will be sharing photos from #MyBreakwaterPark on Great Lakes Guide Facebook and Instagram channels.
Find more information about the Gord Edgar Downie Pier at Breakwater Park on Great Lakes Guide.
---