It's October, which means prime harvest season in Ontario!
It might surprise you, but Ontario is an agricultural powerhouse. Its farms produce more than any of the western provinces. In fact, in apples alone, Ontario produces the equivalent of 100 apples per Canadian! Fall has arrived and Ontario's fruits and vegetables are ready for picking. Good things grow in Ontario!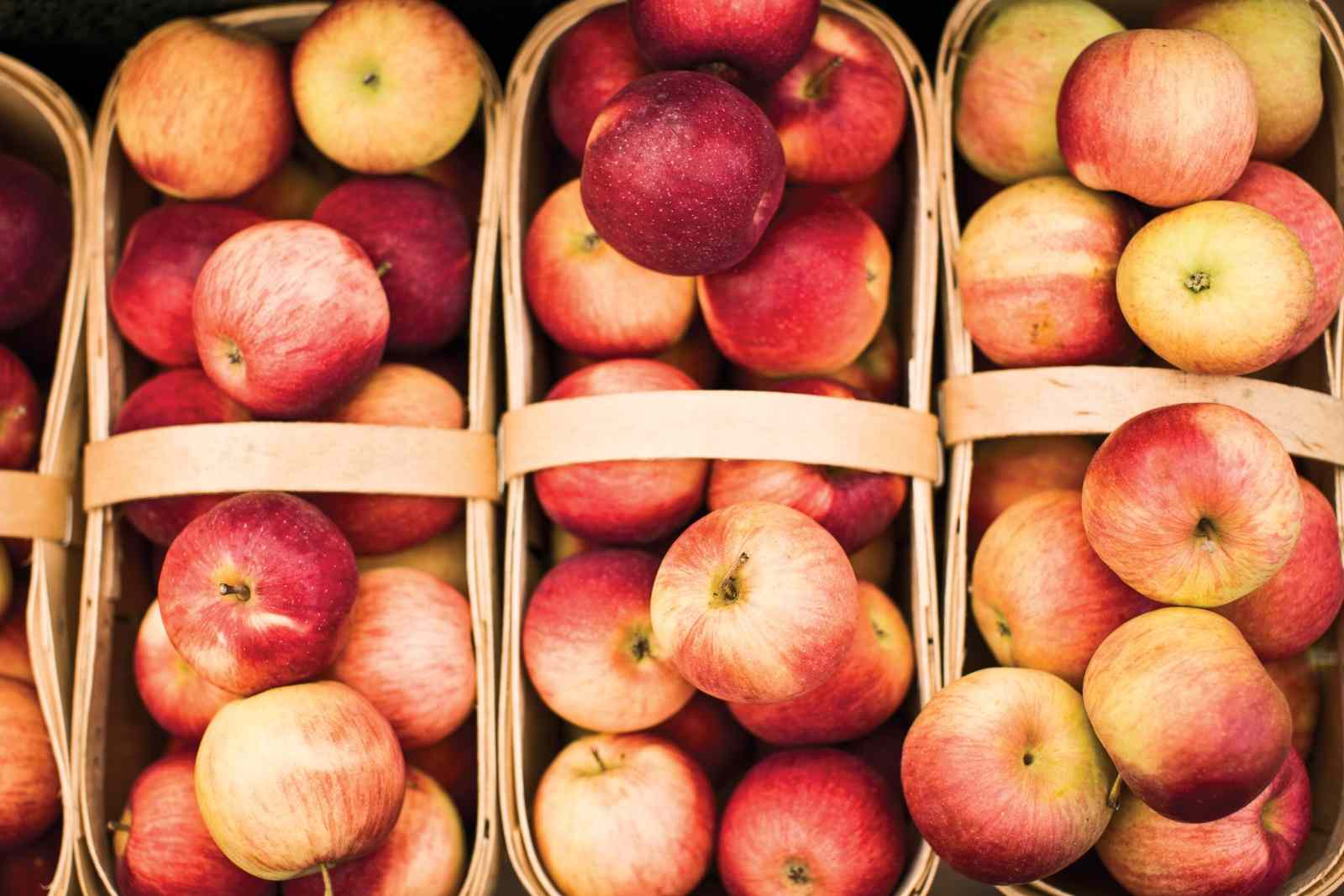 Now is the perfect time to head out to the countryside and soak up the sweet scent of peaches and apples in the crisp autumn air. There is something inherently nostalgic about picking your own produce.
Standing amongst the rows of apple trees takes us back to a simpler time, when life moved at a much slower pace. So take a break from technology and the stress of the 21st century, and wander through peach and apple orchards near you in the Great Lakes' most productive region.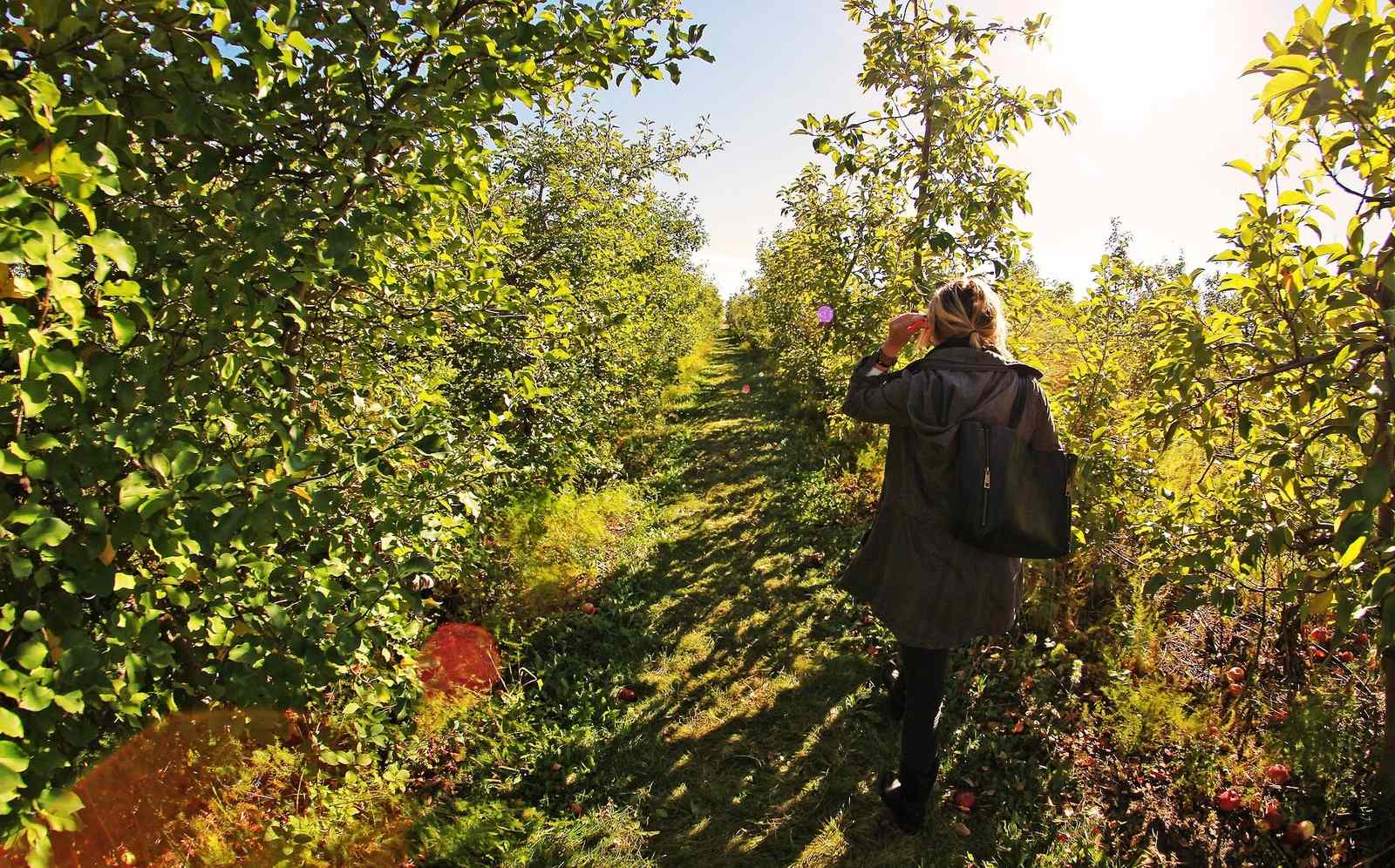 Why do good things grow in Ontario?
Well, Southern Ontario is home to a unique micro-climate, nestled amongst the Great Lakes and the Niagara Escarpment. The crops here experience long growing seasons and can support crops that cannot be grown in other parts of the country. The Great Lakes supply the soils with abundant water and these rich, fertile soils provide ideal conditions for agriculture.
"The region is filled with little valleys and woods, with tons of small farms. There are lots of trees and texture to the landscape. The locals all know the farmers, who grows what, and when to go pick this or that," says Gabrielle Parent-Doliner, a staff member here at Swim Drink Fish.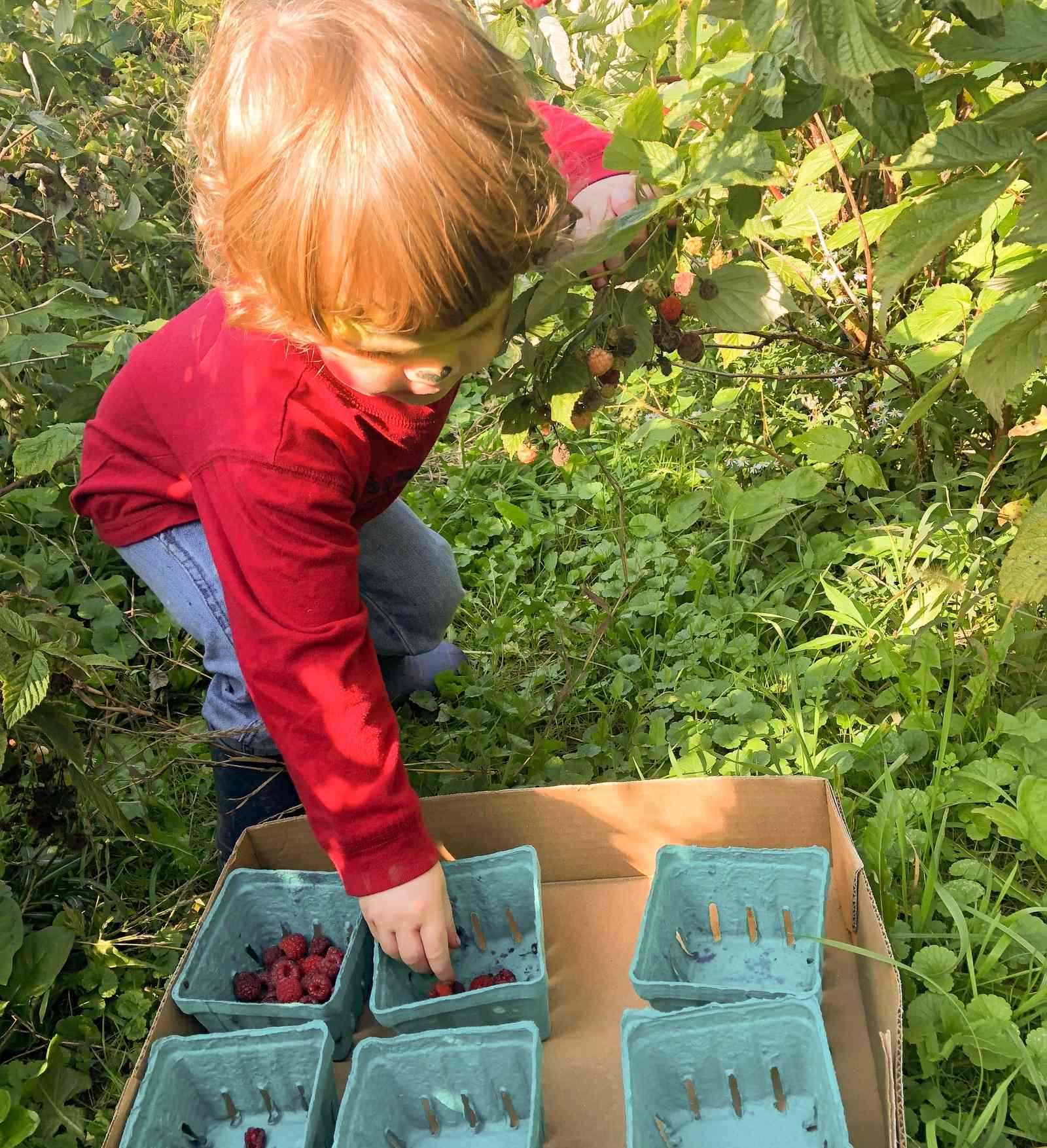 Gabrielle grew up in Ontario's prime growing region, picking everything season to season, from maple syrup in March, to strawberries and apples in the fall. She recalls spending the last night of every summer sitting at her kitchen table with her sisters, slicing a million peaches to be frozen for the winter.
Nowadays, she takes her kids out to the farms. "They are so in love with the whole experience. They literally roll around in the mud, bugs, and plants, and show fangs when I tell them it's time to go back to Toronto. It's free, or a small $5-10 investment for them to get out onto a farm and get addicted to nature.".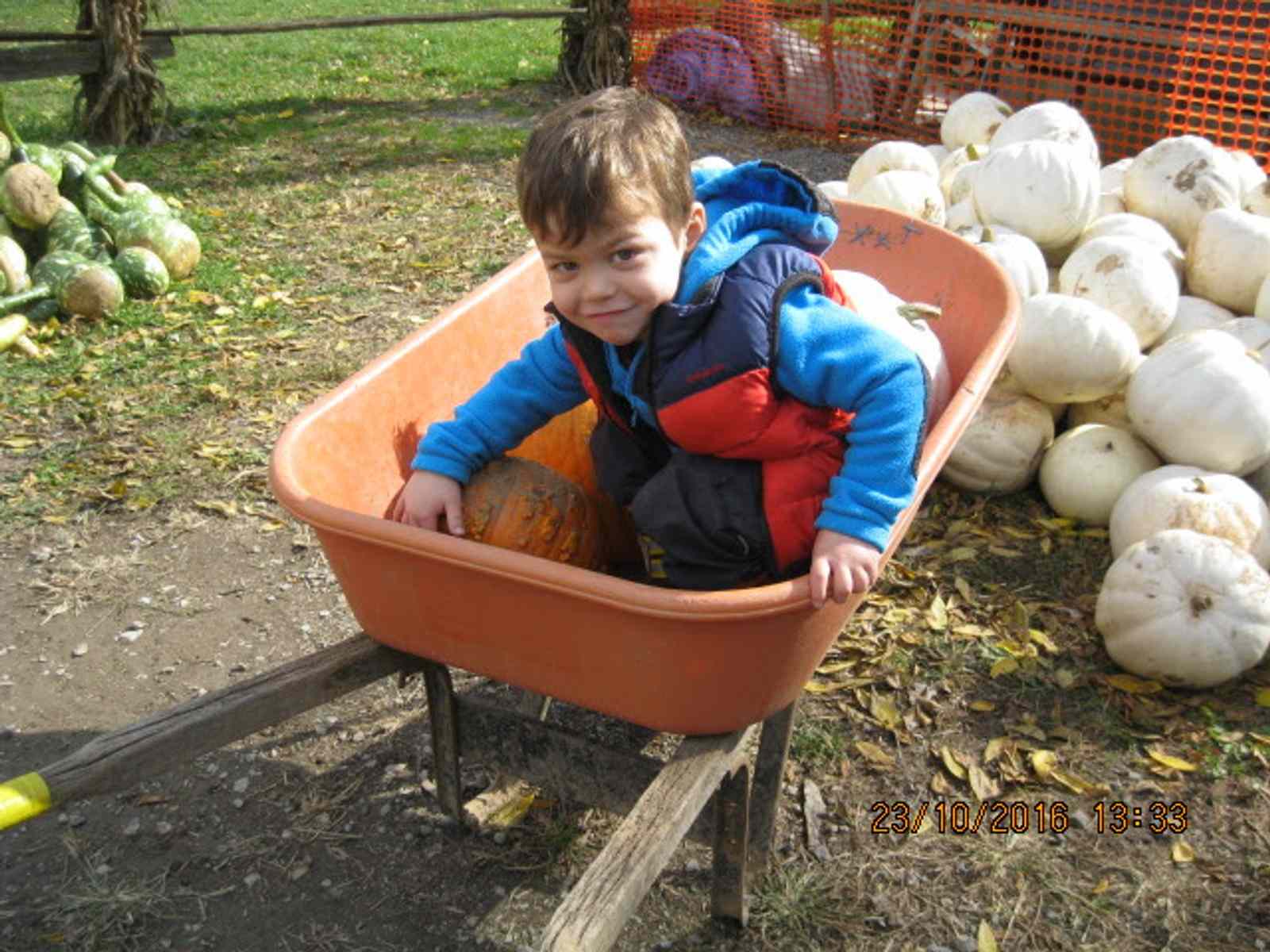 Eat local to help prevent climate change
This prime growing region is protected by Ontario's Greenbelt. The Greenbelt protects the highly productive areas from urban development and sprawl. It spans over two million acres, including nearly 270,000 acres of small lakes, wetlands, and rivers that feed our Great Lakes.
With a changing climate, it is critical that we work to protect the Great Lakes and their surrounding agricultural regions.
Our food travels an average of 2,500 km to reach our plate by land, water, and air. By eating locally grown produce, we can reduce that to a mere few km! Think of how much air pollution we can reduce by eating food grown in the Great Lakes region. We can help to prevent climate change from eating local. Plus, eating local means supporting our local hard-working farmers.
Not only that, but there are so many places in the Great Lakes where you can pick your produce directly from the farm. Skip the trip to the grocery store and bring home your own basket of apples, carrots, gourds, or whatever tickles your fancy. Somehow, the food just seems to taste better when you pick it yourself!
Where to go to pick your own fruit and vegetables
By now you know that there are thousands of farms in the Great Lakes region. Many of them are right next to parks and conservation areas within the Great Lakes! Pick your fresh produce and head out for a picnic for the perfect fall outing. Here are some of our favourite farms: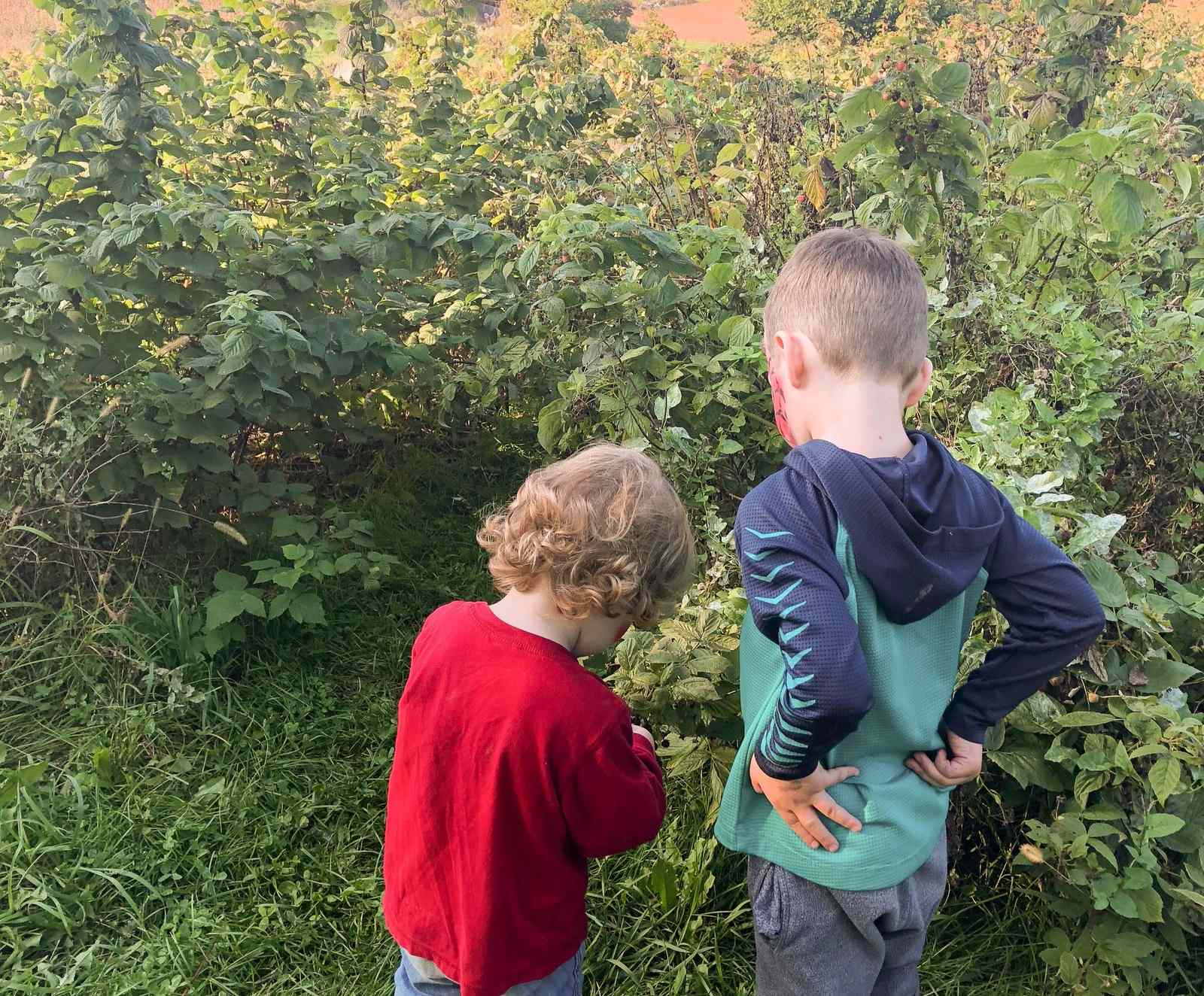 Springridge Farm is a lovely spot in Burlington, Ontario. Stop by during their harvest festival, happening each weekend until the end of October. This farm is located smack dab in the middle of several Great Lakes' destinations. After your trip to the farm, head out to Rattlesnake Point Conservation Area, Mount Nemo Conservation Area, Kelso Conservation Area, or Bronte Creek Provincial Park!
Bry-Anne Farms is a beautiful destination located right next to Comfort Maple Conservation Area and St. Johns Conservation Area. They produce strawberries, raspberries, tomatoes, squash, pumpkins, and sweet corn throughout the year. Their delicious bakery and fun activities for the whole family will have you coming back year after year.
Watson Farm Market is the perfect one-stop-shop for fresh, local food. They have plenty of apples, alongside honey, eggs, cheese, maple syrup, and fall decor. It is located just a few minutes away from Bowmanville/Westside Marshes Conservation Area.
Dyment's Pumpkin Patch is the perfect spot to go to pick your own pumpkin, just in time for Halloween! This picturesque farm has plenty of activities for the whole family, happening each fall weekend. It is also situated right next door to Dundas Valley Conservation Area.
Want to see what else grows in Ontario?
Wine tasting is another one of our favourite activities to do in Fall. With 99 wineries in the Niagara wine country, you'll find no shortage of aromatic and luscious wine to get your hands on. Check out our 8 expert wine tasting tips before heading to Niagara.
The best time to see Ontario fall colours is between mid-September and mid-October. Find out the best spots to see these fall colours in our Fall hiking guide.
---