Catherine McKenna is a beacon for positive change. She was elected in 2015 as the first female Member of Parliament for Ottawa Centre and appointed Minister of Environment and Climate Change. In 2019, she went on to become Minister of Infrastructure and Communities.
She is also passionate about water. She's worked to protect the Ottawa River, restore water quality in the Great Lakes, and reduce plastic pollution in our oceans.
Catherine grew up on Lake Ontario near the Hamilton Harbour. She loved open water swimming and canoeing in the lake from a young age.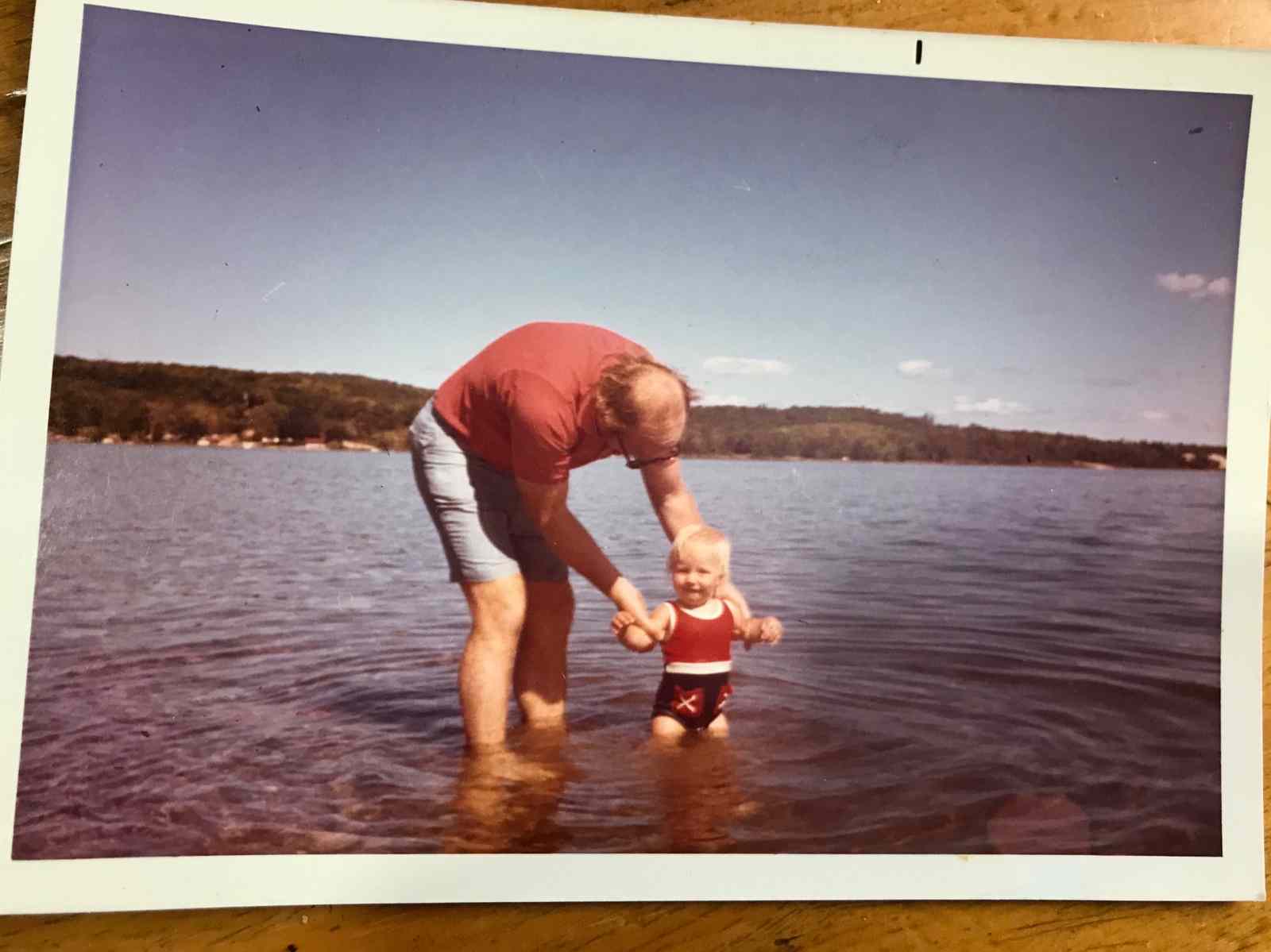 Her great love of water extended from local freshwater lakes to distant salty seas. When she was a kid, she visited her cousins in Ireland almost every summer. There, she would swim in the sparkling, wild waters of the Irish Sea.
When Catherine attended the University of Toronto, she was captain of the Varsity Blues Swim Team. Even once she got older and was no longer competing, she still enjoyed the thrill of open water swimming.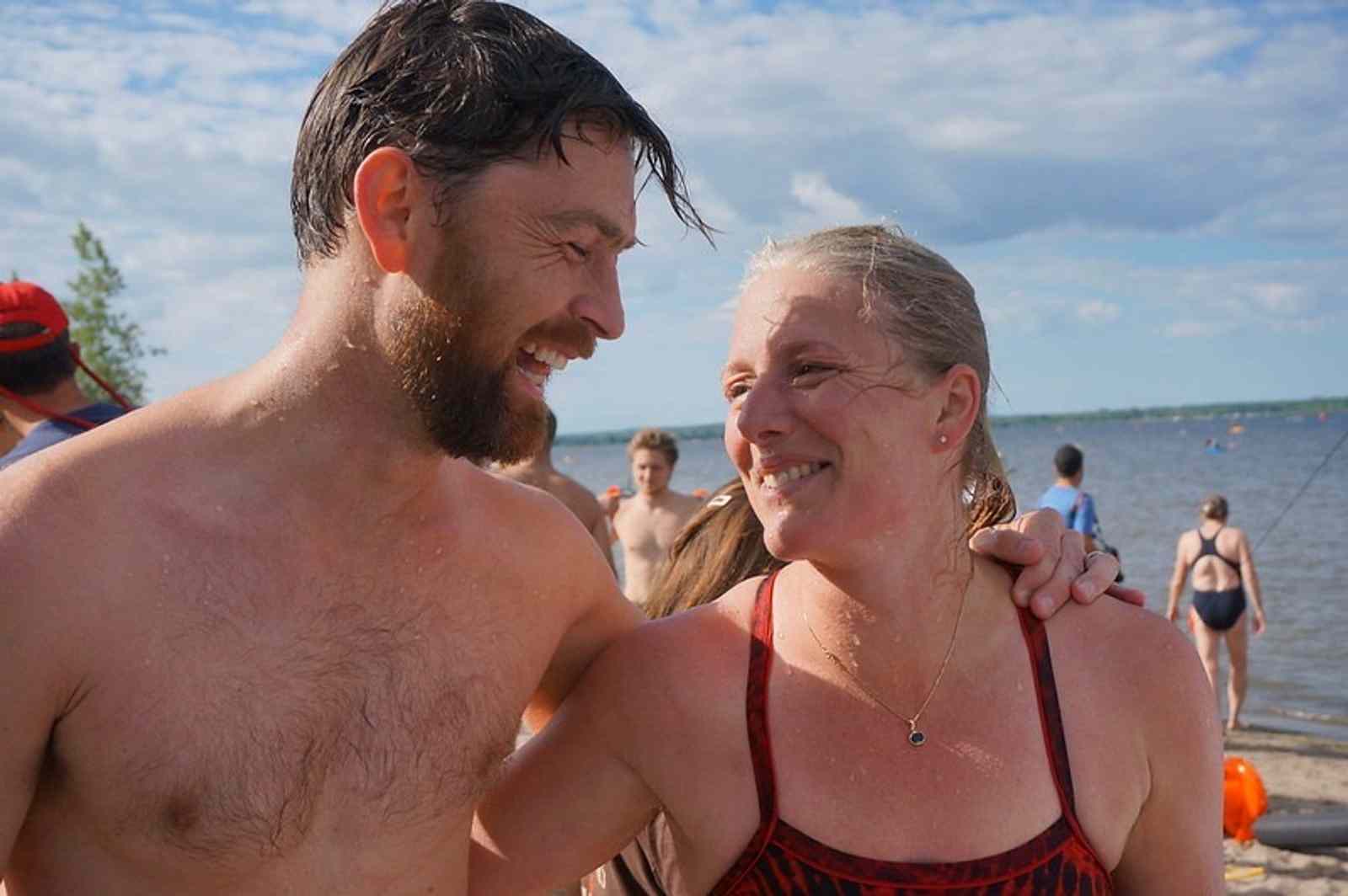 "It's just lovely to be going for longer swims outside in the open air. It's probably the only time now in politics that I get a break from everything. There's no electronics, there's no kids shouting, there's nothing."
Just as she was getting into politics, Catherine was invited to participate in a number of open water races. She had done so much swimming in her life that she could do these open water races without much training. Shortly after taking part in these races, she fell even more deeply in love with swimming outside.
Swimming around the world
"It's very cold, but I've done some pretty amazing swims in Canada and in the Arctic. I love going to new places and swimming."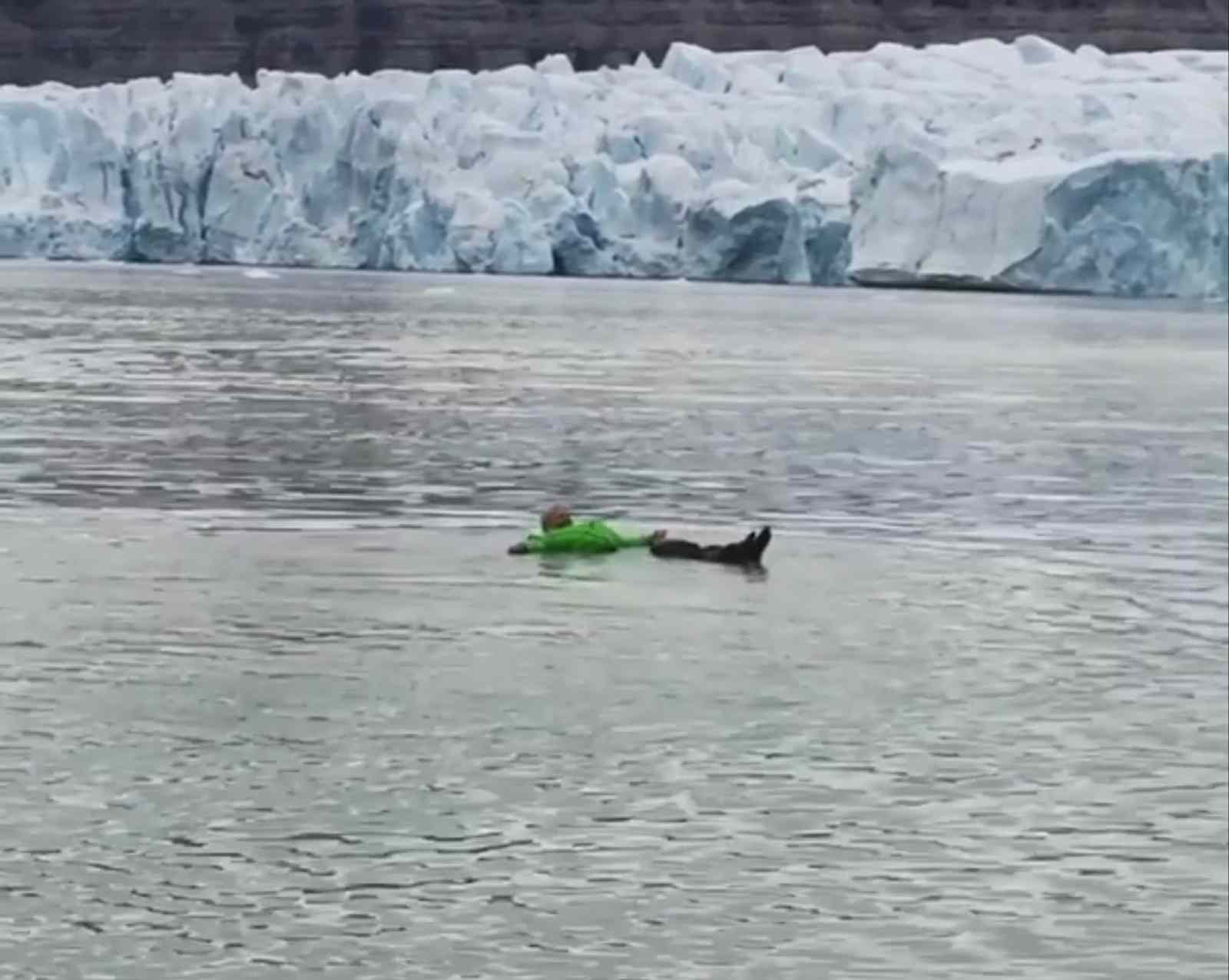 Catherine tries to swim wherever she goes, from the icy Arctic to sunny San Francisco. It's a point of pride. Whenever she can, she tries to bring people with her to the water, from Olympians to the other ministers of parliament.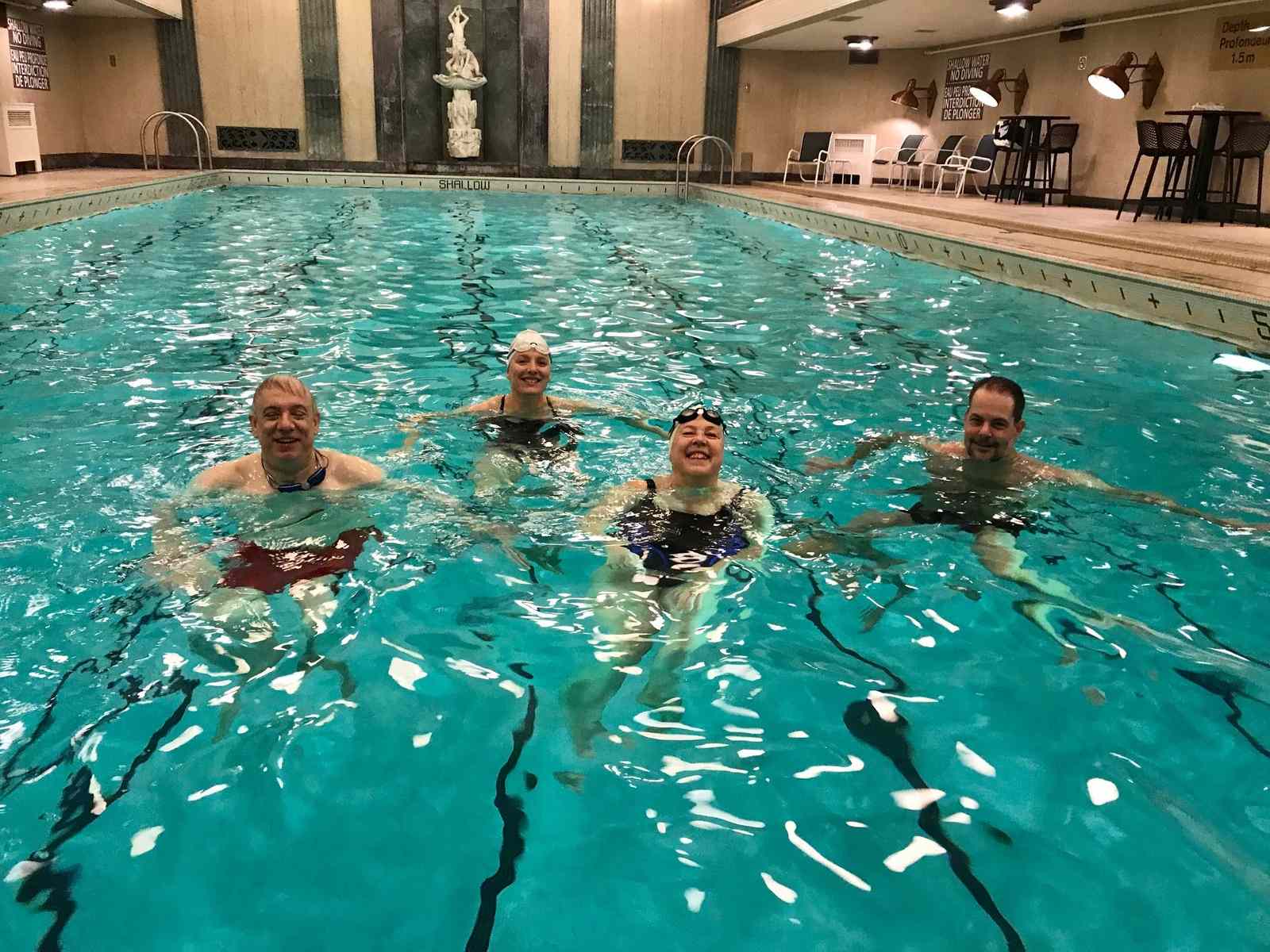 When Catherine went open water swimming with Eoghan Murphy, Ireland's Minister for Housing, he wanted to wear a wetsuit in the frigid Irish waters. Catherine, a seasoned open water swimmer, said "We can't really wear a wetsuit, that's embarrassing!" Eoghan Murphy quipped, "Well, then I can't really do it."
Long story short, they ended up wearing wetsuits (though Catherine lamented it the whole time).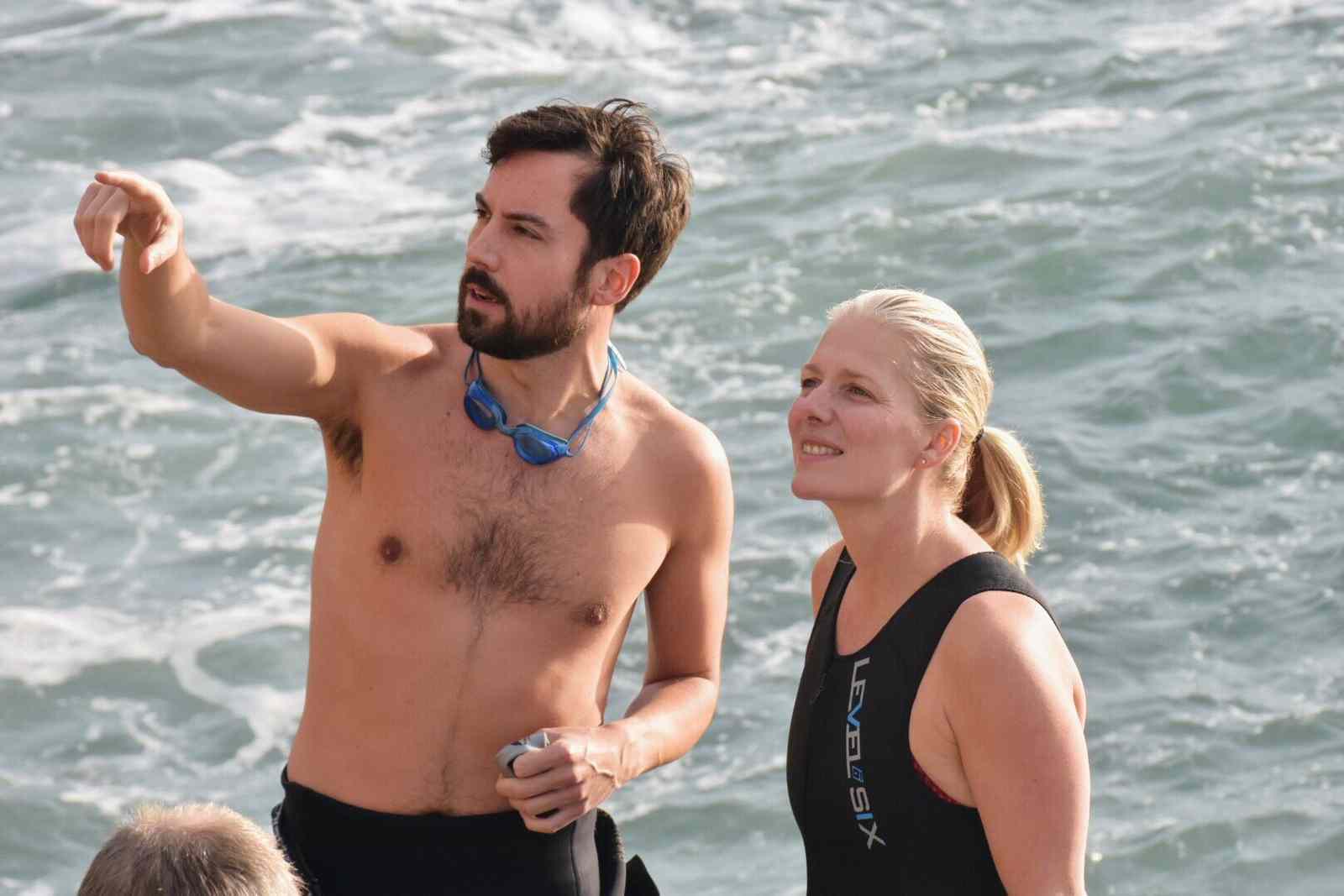 Catherine certainly doesn't shy away from cold water.
She recalls going for a Christmas Day swim at 'the Forty Foot', a Dublin tradition. The Forty Foot, made famous by author James Joyce, is a rocky headland on the southern tip of Dublin Bay at Sandycove. People have been swimming there for over 200 years.
In the winter months, this ocean swimming spot may be as cold as 4-8°C.
Catherine answers the call of warmer waters, too.
After the last election, she scheduled a bucket list swim. The previous year had been a tough one in politics. She described the election as "extremely tough and very negative." She gives herself credit for having the foresight to know she would need a good swim when it was all over.
Catherine saved up her pennies, and headed south to the Carribean for an open water swimming adventure. She and her fellow swimmers traversed 6 kilometers every day. She didn't know anyone on the trip, no other Canadians showed up, and some of the swims were quite physically taxing.
Looking back, though, she reminisces that it was such an amazing experience and truly beautiful. "It's really what I needed after six years in politics," she says.
Catherine loves swimming all over the world, but there's no place like home. When Catherine comes home, no matter what, her friends Madhu Naharaja and Loren King take her for a sunrise swim near the Burlington Beach area.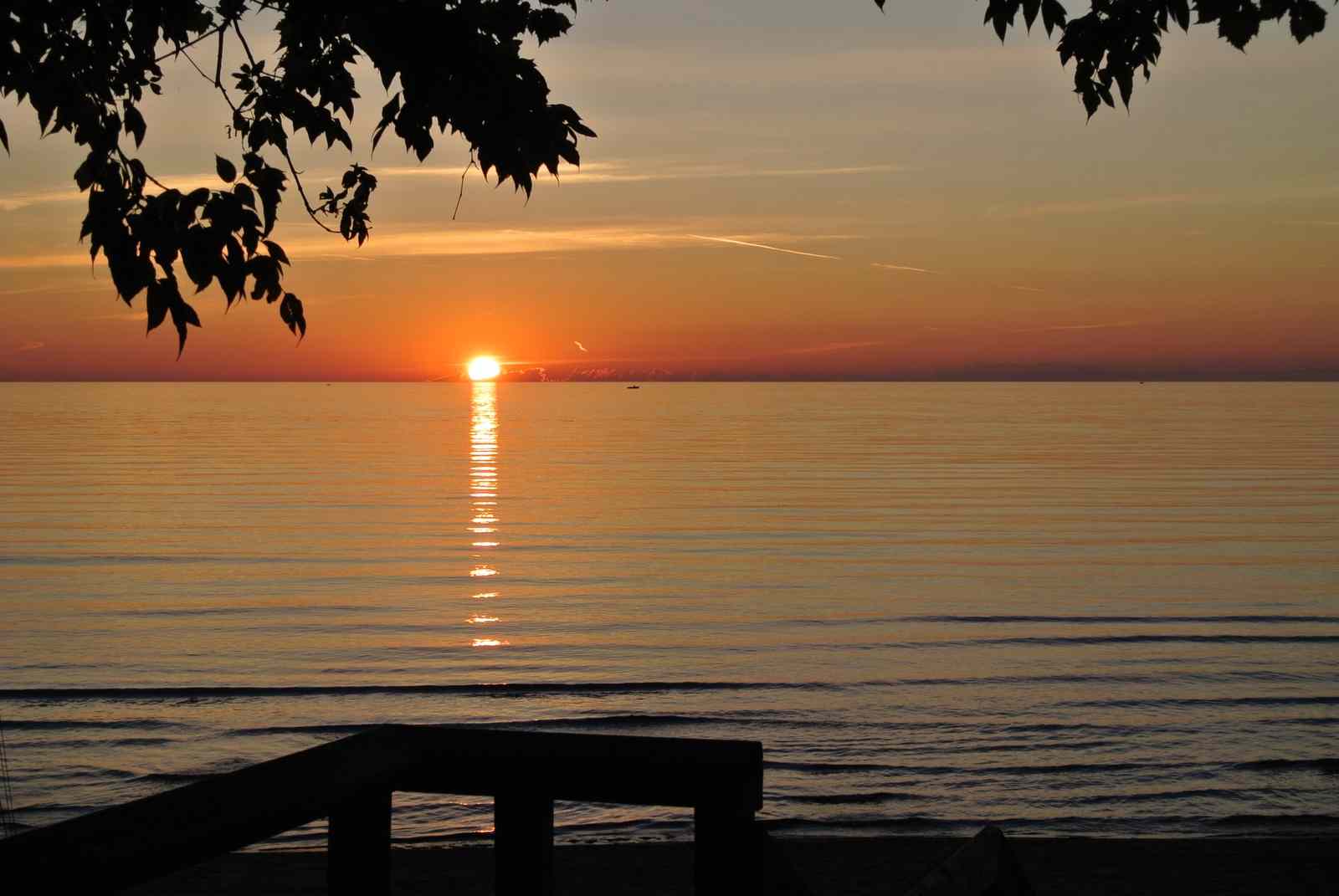 Swimming and politics: You just do it
According to Catherine McKenna, swimmers are perfectly suited for politics because of the discipline both endeavors require. People ask her how she can knock on a hundred thousand doors with her team over the mere course of a year. Her response? "You just do it. Just like with swimming. You just do it."
"People ask me, 'How could you swim kilometers and kilometers and kilometers?' You just put your head down and do it. And that's what politics is."
In 2015, Catheirne displayed the immense stamina she has for both swimming and politics. She recalls completing the Ottawa Riverkeeper's Riverkeeper 4K swim before going out to do three canvases afterwards. After all, it was in the middle of the election. Catherine had work to do.
The Riverkeeper 4K in the Ottawa River is an inter-provincial fundraiser to protect the Ottawa River and raise awareness about the importance of working together towards swimmable, drinkable, fishable waters.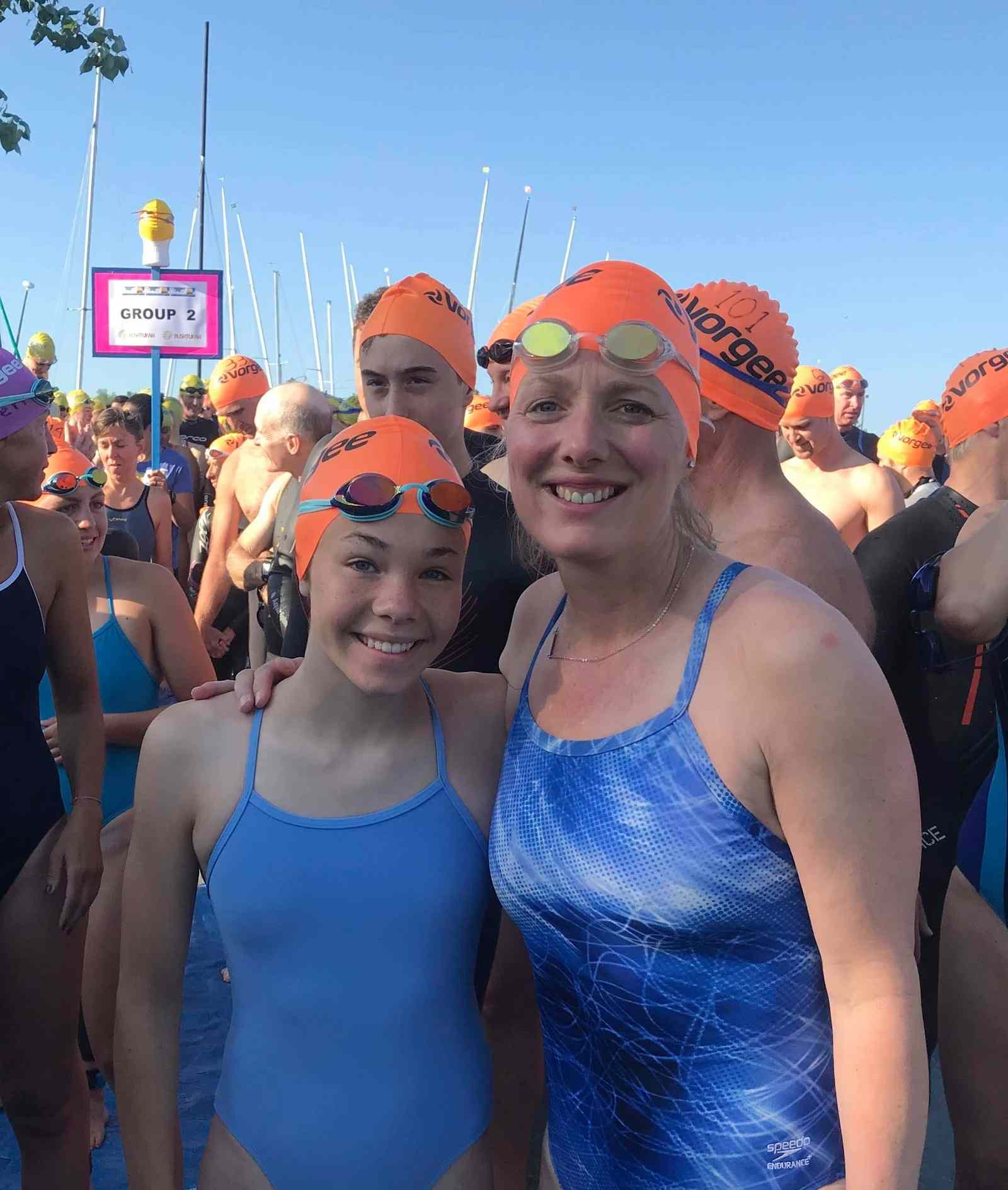 After the swim, barely dry from making the 4-kilometer journey from Aylmer in Quebec all the way to Ottawa, Catherine went right back to work. She spent hour after hour knocking on doors.
This 'marathon' was epic in the true sense of the word. Afterwards, she said to her team, "We can't do that anymore. I'm not superwoman." (But that's up for debate.)
From protecting water to helping people with disabilities, Catherine often swims for a cause. Another swim she fondly remembers is Bring on the Bay for the Easter Seals. The first time she did it was for the Special Olympics. One of Catherine's neighbours does Special Olympics, so Catherine was happy to do it in her name.
Swimming and mental health
Catherine relishes each and every swim. She knows firsthand how amazing swimming is for mental health. Her job is tough some days, but swimming is an escape. Nature offers solace. For her, it's just nice to enjoy the quiet and put her head down for a while. "I'm not trying to break world record times," she says, "I'm having fun."
"I think it is so incredible to be able to get out and just put your head down and swim, and you don't hear anything except the churning of the water."
In Catherine's opinion, open water swimming is probably the most important thing that keeps her even-keeled.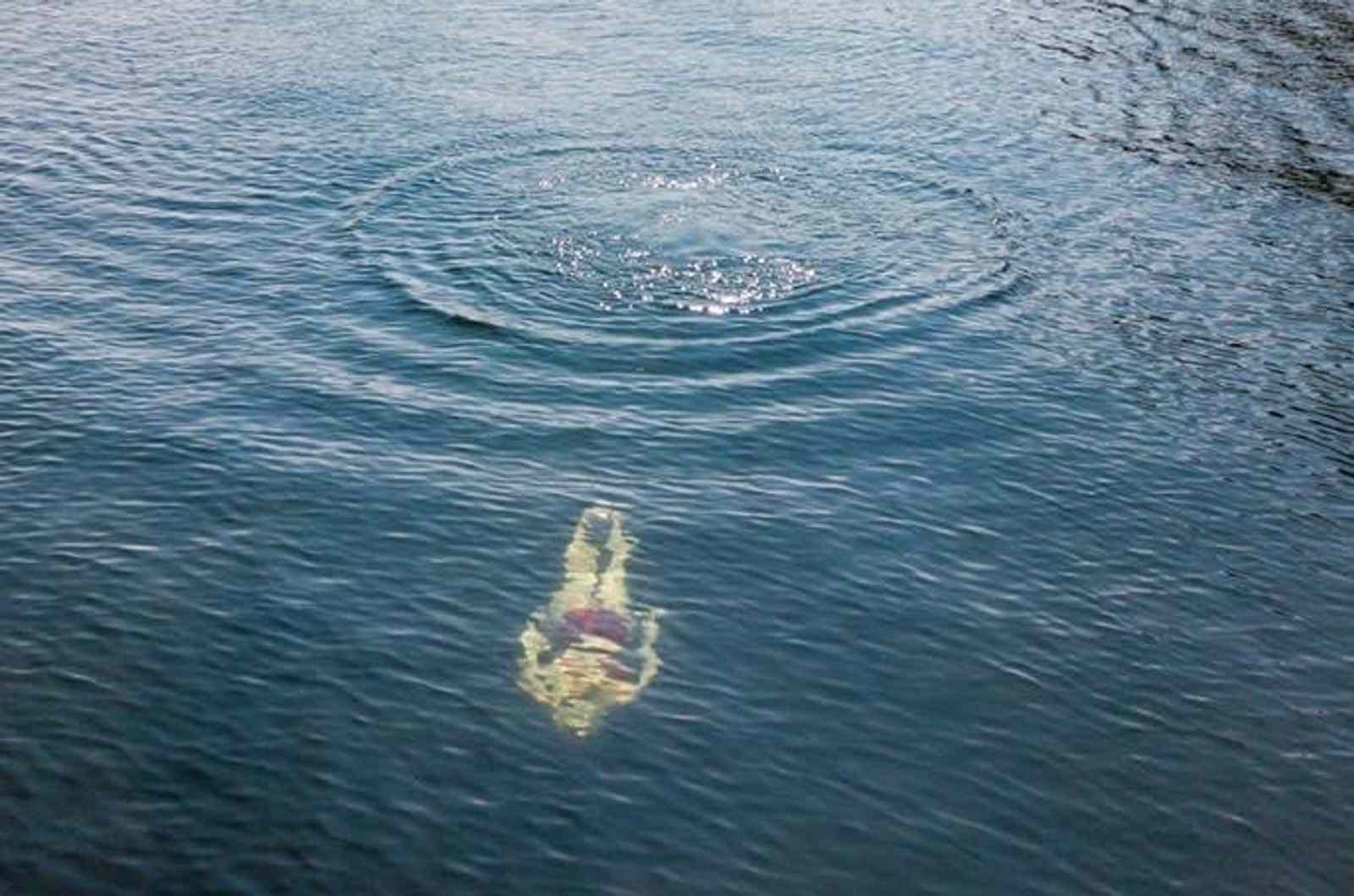 The best part is that open water swimming is for anyone and everyone. Everyone has a chance to experience the restorative powers of open water swimming. All they have to do is go to the water.
Swimming in an incredible country like Canada
Catherine believes that connecting with nature helps us realize how important it is to take care of what we love, including our water. She believes that open water swimming is the best way to recognize how fortunate we are to live in an incredible country like Canada.
"Get outside and recognize how much we need to protect our waters and keep them clean and how lucky we are to have them."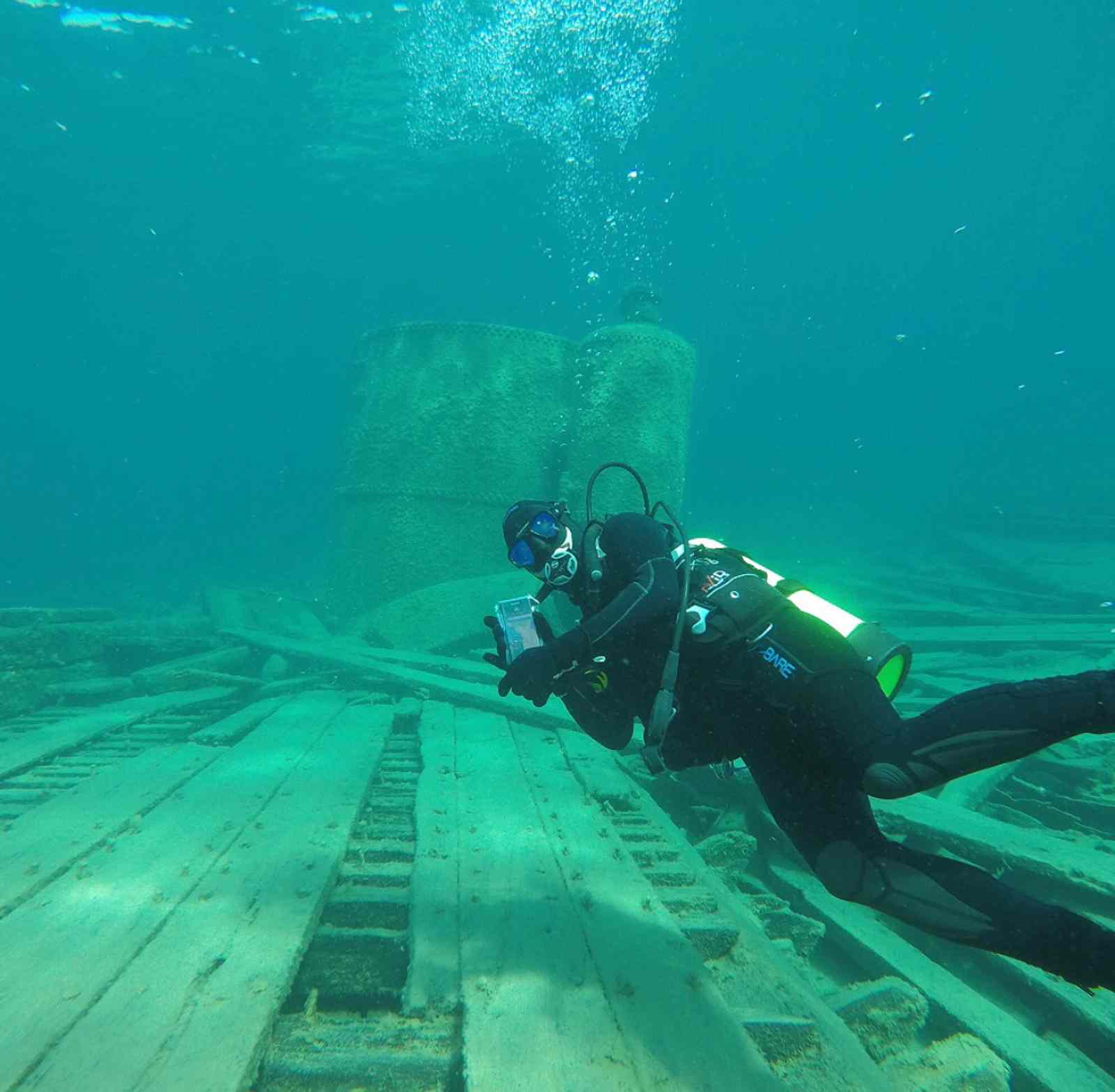 Having spent four years as Minister of Environment and Climate Change, Catherine understands the need to protect our waters, not just from pollutants and things like wastewater, but also from climate change.
She's well aware of the impacts we are seeing already–and will continue to see–on our lakes and oceans in the coming years. There are whole ecosystems that will be affected negatively, by things like invasive species and beyond.
Catherine is a long-time friend and supporter of Swim Drink Fish and the various Riverkeepers.
She realizes how important it is to get involved in the efforts to protect our waters and natural world. "Get involved in your local clean ups," she advises, "and just care. Recognize how important your water is and how lucky we are in Canada to have so much freshwater."
Learn 10 easy steps you can take to protect the Great Lakes from climate change.
Learn 3 things to remember for open water swimming here.
Read our other open water swimmer profiles here:
Open water swimmer profile: Jessi Lidstone Harewicz
Open water swimmer profile: Robert McGlashan
Open water swimmer profile: Mauro Campanelli
Open water swimmer profile: Bryan Finlay
Open water swimming profile: Greg Maitinsky
---