Greg Matinksy was born in Hungary, but he grew up all over the world. His parents were diplomats, so they traveled a lot—mostly to North Africa. They also spent some time in Canada. This is where Greg still lives today.
Early athletic beginnings
In Algeria, Greg formed one of his earliest open water memories. When he was about three or four years old, he went to the beach all the time. To this day, he can remember the sensation of the powerful waves throwing him out of the water onto the beach. He loved it.
At about age four or five, Greg began snorkeling. He also enjoyed doing laps with a swim team. Often, he and his team swam in freshwater lakes. The triathlon movement was just starting, too, all over the world, and Greg wanted to be a part of it.
In 1982, Greg swam his first 5-kilometer race in Lake Balaton at the age of six.
Lake Balaton in Hungary is the biggest freshwater lake in central Europe. Every summer, tens of thousands of people take part in a 5-kilometer swim across the huge lake.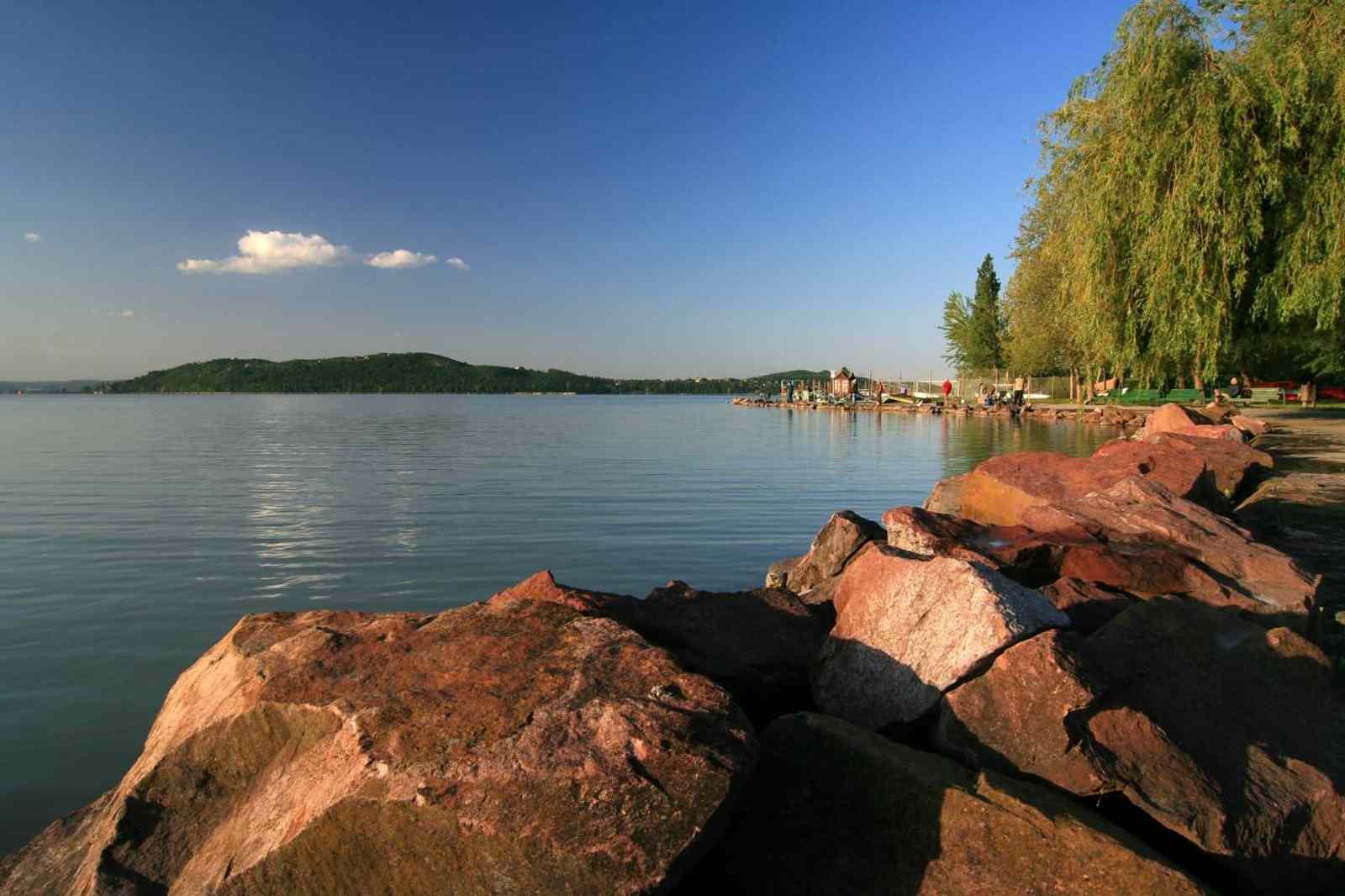 Later on in life, Greg completed triathlons and participated in marathon running events. In 2016, Greg got so injured that he couldn't run. Undeterred, he decided to try a new avenue of athleticism: marathon swimming.
"I thought, 'Well, I've got to do something else.' And I knew how to swim. Then I thought, 'Swimming isn't going to help me lose much weight, so I've got to do a lot of it.' The next year I was doing a 10K in Welland. I decided this is what I want to do."
Soon afterwards, he became a founding member of GLOW (Great Lakes Open Water Adventures), and he's been swimming ever since.
The freedom of open water swimming
For Greg, there's just something about the call of open waters, especially lakes. Although Greg likes swimming in the ocean, he doesn't consider himself an ocean swimmer. He's a self-proclaimed wimp, unwilling to brave sharks and jellyfish (but who can blame him?).
Greg prefers not to do the extreme stuff. Instead, he just likes to enjoy his swims and not freeze to death.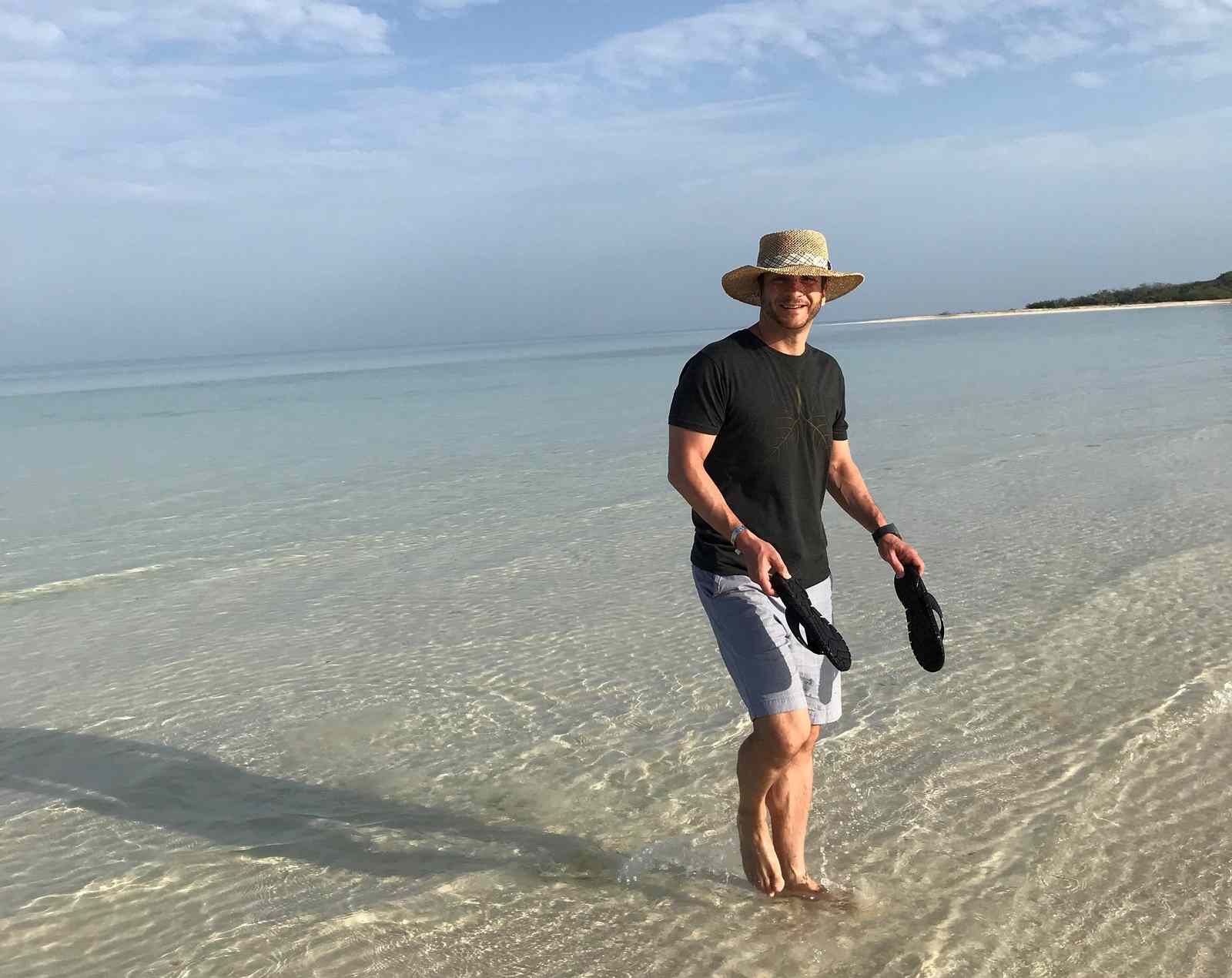 Greg is also not partial to pools. Swimming pools are a big part of training during the winter, but Greg admits that staying in the water for a 3-5 hour swim in the pool can get boring.
Lakes, though? That's another story. Greg says there's a certain feeling of freedom that you get in the open waters that a pool can't provide.
"When you swim for hours in a lake, it's beautiful. You see the edge of the water, you see the trees, you see the wildlife. It's very relaxing. I think one of the misconceptions is that there's no landscape in swimming, but there is. You've got the waves, you've got the different weather conditions. Wherever you're swimming, there are different things to see."
Some of Greg's best swimming memories happened in the Muskoka area. You know the feeling—it's a hot summer day, you're sweating and desperate for some relief, so you jump from the canoe or kayak and just swim. There's nothing better or more refreshing.
Outside, you also get to run into wildlife.
Greg has seen many snakes in the water in Tobermory and in Mississauga. Luckily, they're harmless.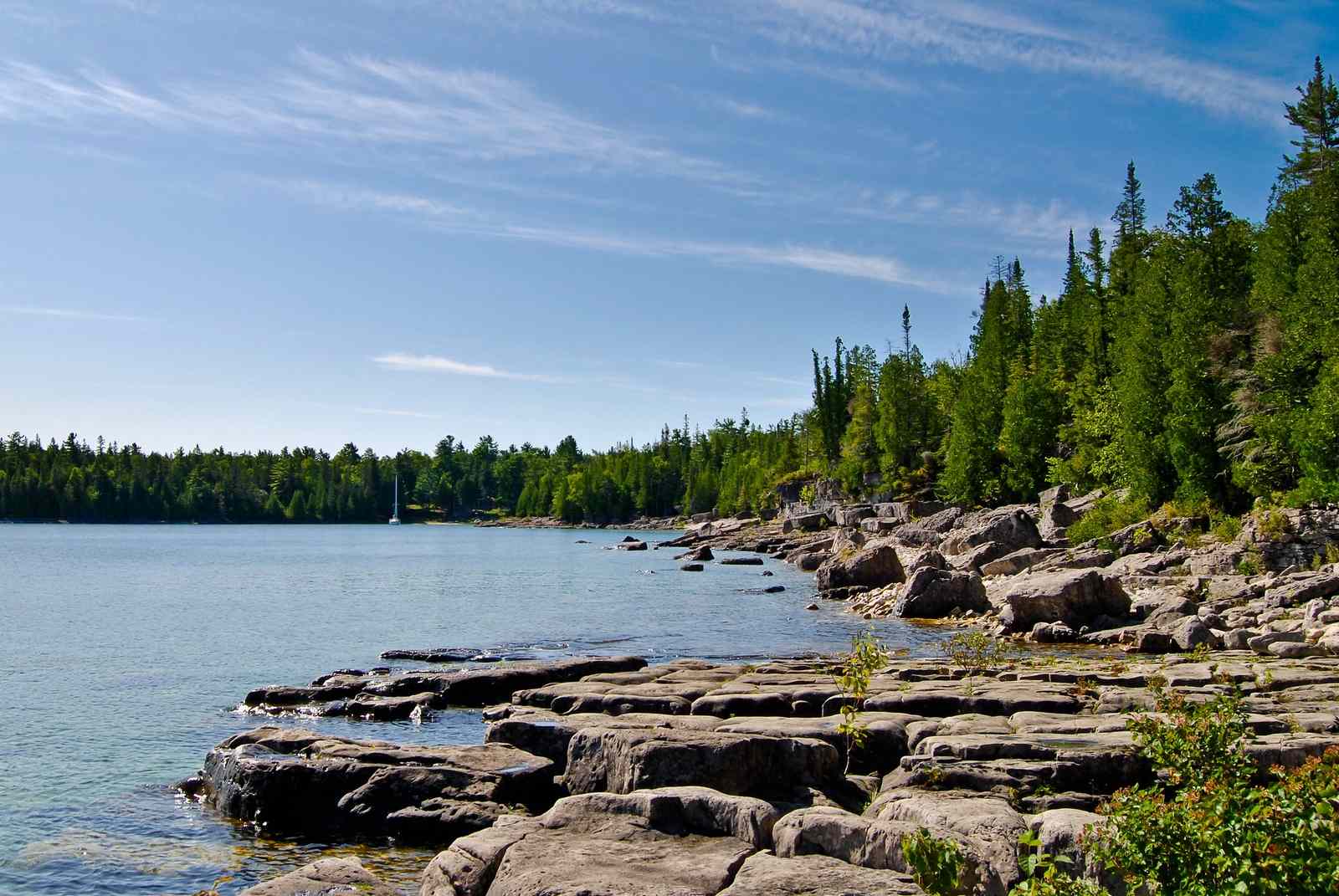 Seeing fish in the Great Lakes is even more common. Last year, while Greg was doing the 24 hour open water relay in Lake Ontario with Rob McGlashan, a school of fish surrounded them. On the way back to shore, too, the fish swam around them (perhaps curious about the big, strange, scale-less creatures wading through their home).
Pollution in the Great Lakes
Sometimes, Greg sees things other than wildlife.
Greg lives in Hamilton, though he often goes to Oakville to swim. His home beaches are GLOW Beach Oakville and L.O.S.T. Beach (at bottom of Navy Street). There are beaches closer to where he lives, but he says they're not nearly as inviting.
At Burlington Beach, Greg has noticed that while the water is clear, the beach sand has a lot of debris. Sometimes, there are even syringes on the beach, a sign of sewage pollution. The debris comes not just from the water, but from beach goers leaving garbage behind as well.
Did You Know?
If you see pollution in the water on the beach, you can
take a photo and report it to Gassy,
our new photo submission tool. This helps us build a database of important water health data.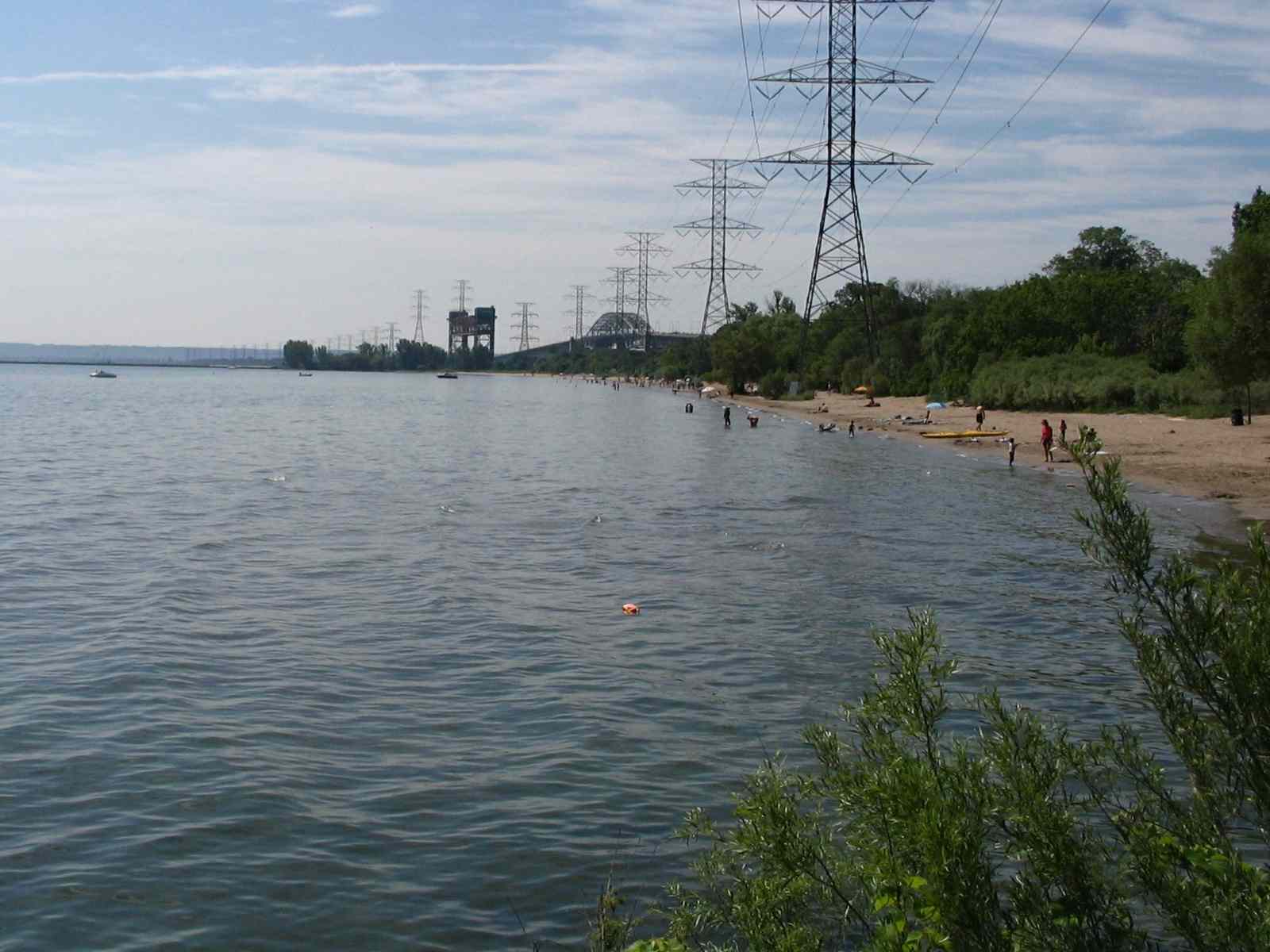 Greg is working to reduce the pollution that ends up in our waters.
Recently, Greg founded a start-up company called Evergreen Bio Products. This company imports and sells environmentally-friendly products like tapioca and rice straws, dissolvable shopping bags, and composters in the Canadian market. Greg's vision is a world where everything brought to the market is good for the environment.
"Let's make the green change. There's a future for the Green startups!"
Greg attended the AC Food Show in Toronto just before Covid-19 hit. People responded well to his vision, and even major clients like Starbucks were interested.
Greg notes that during Covid-19, people are increasingly buying disposable things that are made of plastic or covered in plastic for sanitary reasons. He acknowledges that there's a mentality of "Who cares about the plastic pollution, we have to survive."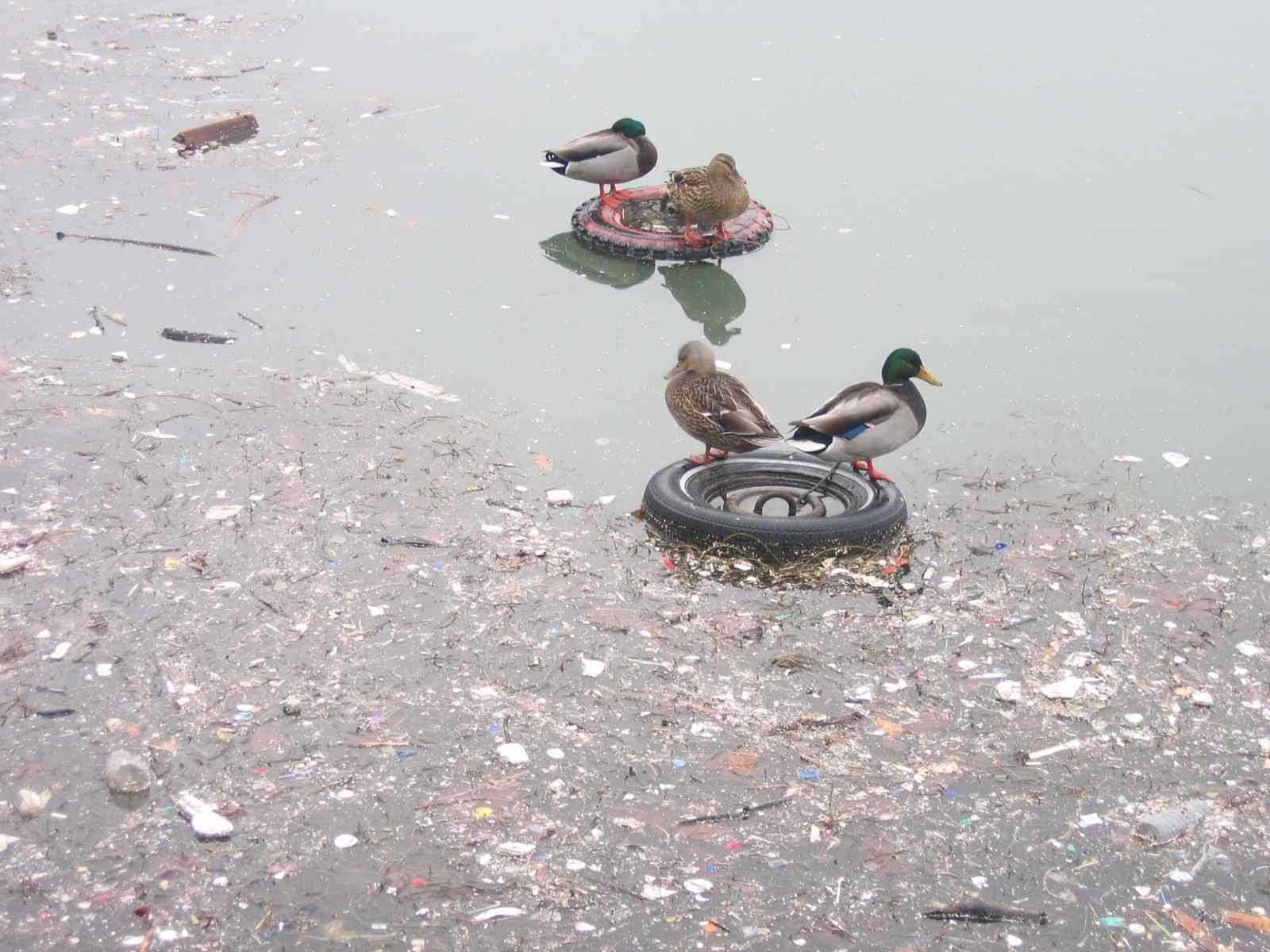 He believes that we should do what countries like New Zealand and Germany are doing and start up again completely green when lockdown ends. Greg is dedicated to making the world and our waters a healthier place.
He has even been in contact with Plastic Bank, a Canadian organization that operates in Haiti, Brazil, Indonesia, the Philippines, and Egypt to reduce plastic pollution by revolutionizing the world's recycling systems.
Greg explains that people can collect plastic and trade it in at Plastic Bank to buy things. For example, they can buy a stove with the plastic. The plastic is then purchased by major companies that recycle and use recycled items.
"Because I run a collection agency, my thought was, 'How can people who owe money pay with plastic? Would our clients accept that? Could you pay your $5000 rent with plastic, and also clean up the world a little?'"
Greg acknowledges that this is still far from reality, but all change starts with an idea.
Personal concerts and building Mars colonies in the pool
If Greg is doing a long distance open water swim, he usually doesn't think of too many things. His mind is almost empty and meditative.
But, when he's training in a swimming pool, he has strategies for coping with the monotony. If he's doing a five hour swim, he'll spend the first hour thinking about a film that he's seen and replaying it in his mind. In the second hour, he might do a body scan, scanning his body from the top to the bottom to assess how it feels.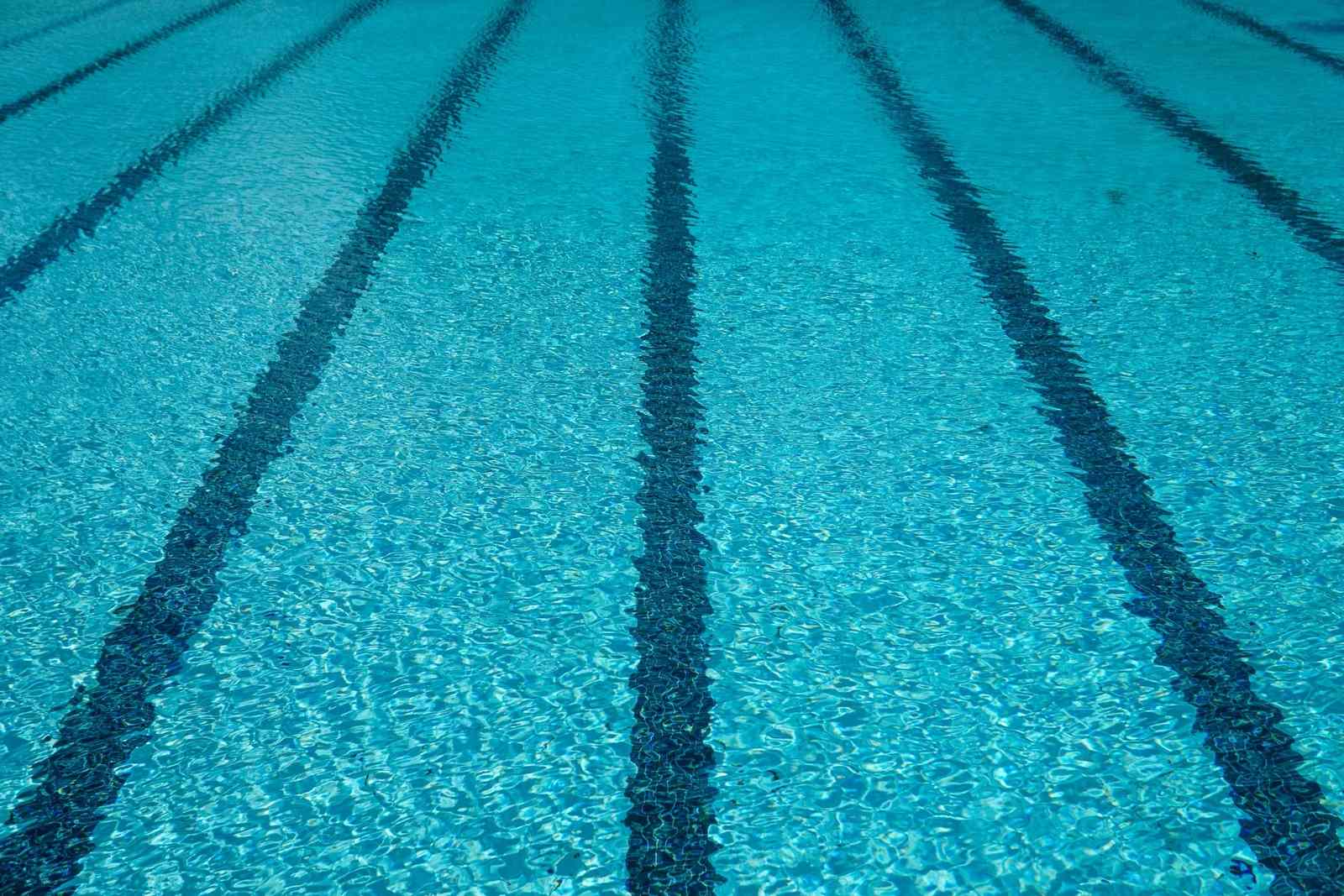 Sometimes, Greg sings to himself to pass the time. Occasionally, this backfires.
More than once, Greg has started singing a song at the beginning of the swim that ends up getting stuck in his head and tormenting for the next few hours. Like "Unicorns, I love them", for example. And then for hour after excruciating hour, he's stuck singing "Unicorns I love them, unicorns I love them uni-uni-unicorns, I love them!" In his words? "Oh my god. It's terrible."
One of Greg's favourite things to do during a long swim in the pool is build a Mars colony in his mind. He starts by building a road, then a structure, and then adds more and more to it until he's created an entire civilization.
"There's a story that can continue to involve you and your mind as you swim, as opposed to just 'flip turn, flip turn, flip turn.' Because that gets really boring."
The mental challenges of open water swimming
In 2018, Greg attempted to swim Lac Saint-Jean, a 33-kilometer journey. Despite not finishing the swim, Greg is still proud of it.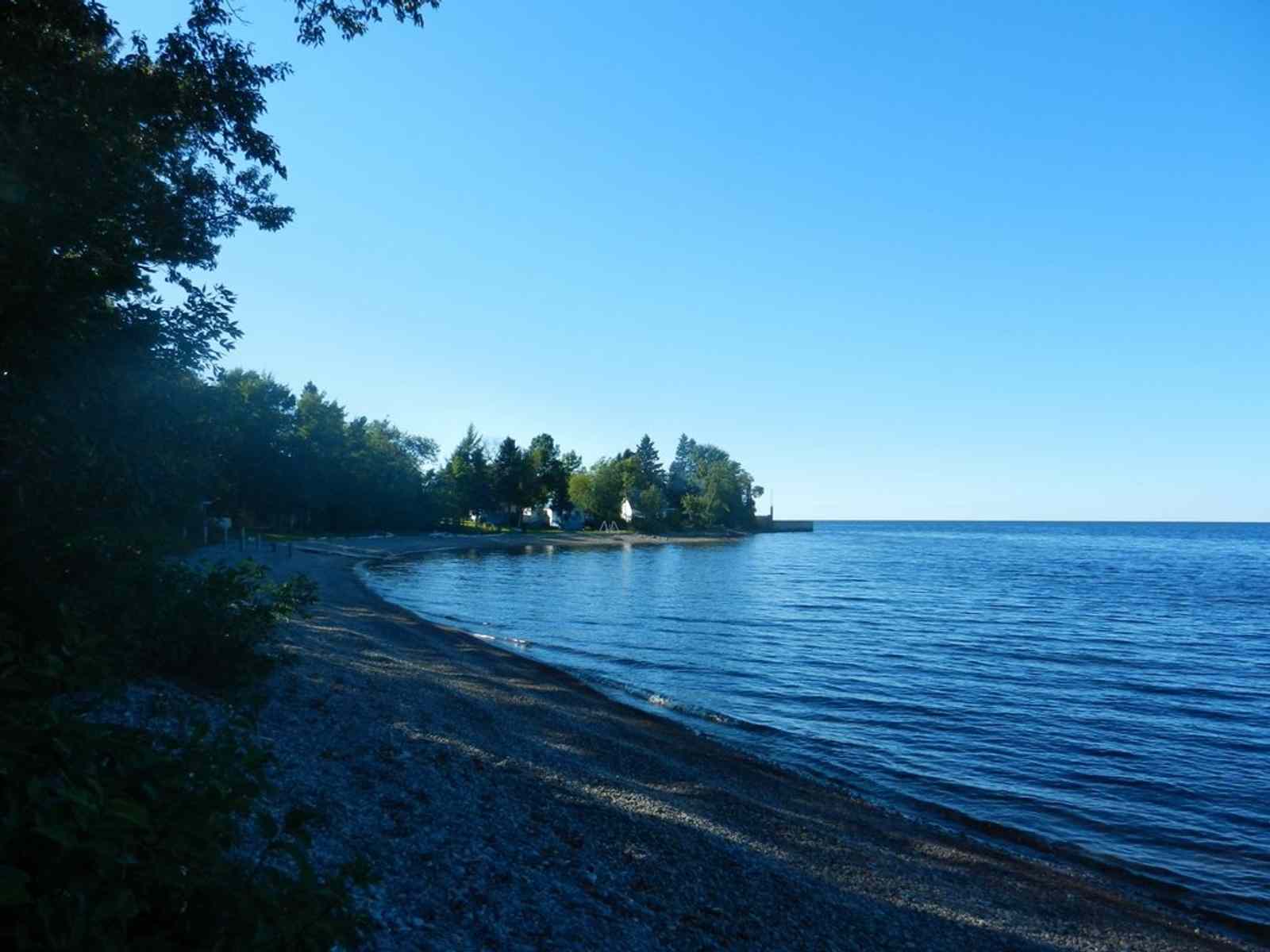 Greg trained hard, getting his body into tip top shape for the swim. Mentally, however, he was struggling. His company had been audited a week before the swim, and Greg felt like things were falling apart.
At first, he was swimming hard and making good progress. Everything was great. When he got 22 kilometers into the race (a feat in and of itself) his thoughts began to get to him, and he ended up abandoning the swim.
"Most of the challenges I've had were mental as opposed to physical. Obviously, there's always a physical challenge. But I think physically, most people could swim a long swim."
Greg believes that anybody is able to train up to completing the staggering swims that marathon swimmers undertake. In his opinion, it's the mental component of going over things in your mind and trying to make sense of them that presents the biggest challenge in the open water, spending hour after hour alone with your thoughts.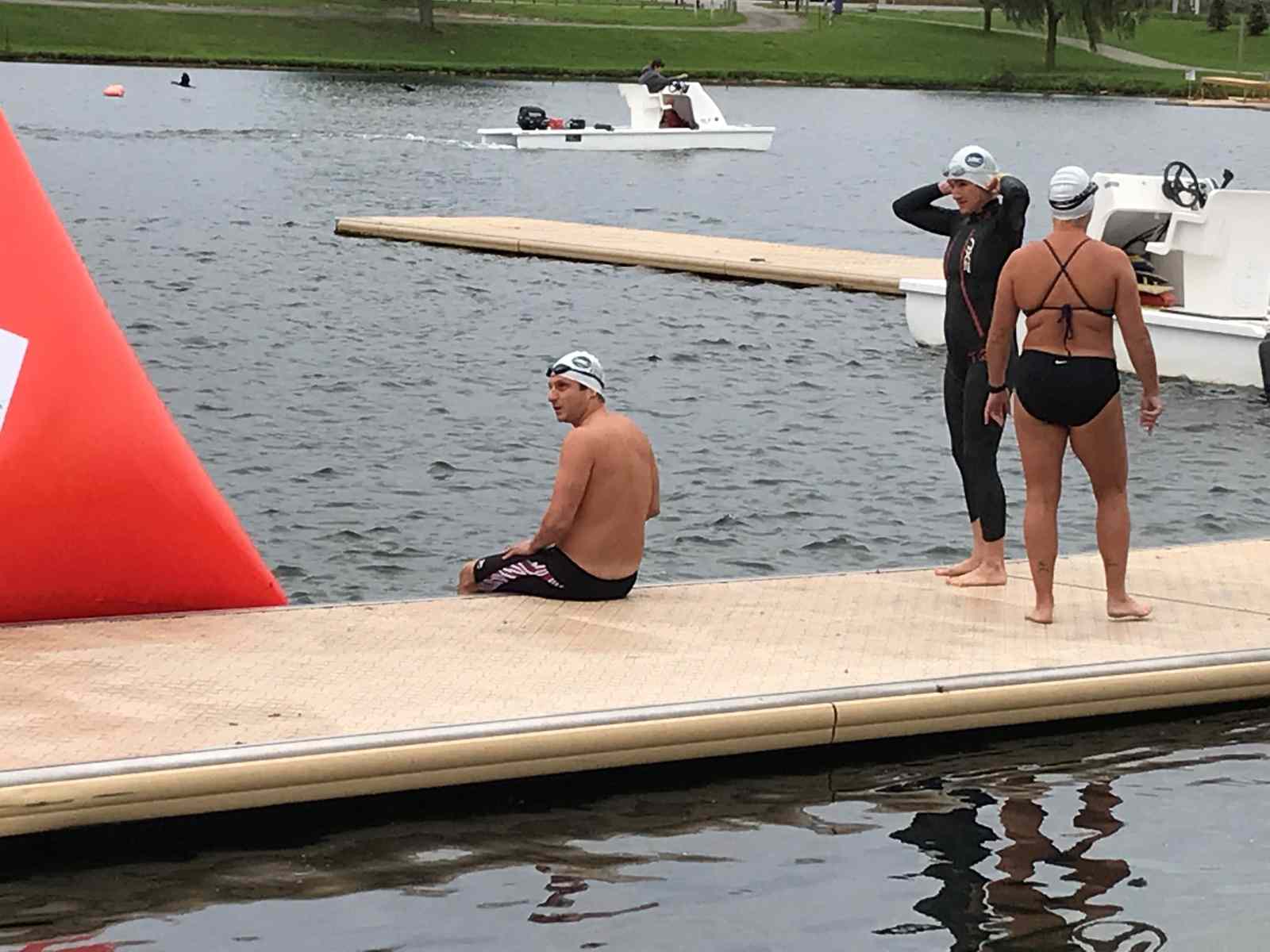 Although open water swimming can be mentally taxing, it can provide relief for your mind as well.
Greg started long distance swimming after his injury because he had (and has) major anxiety. He says the long swims burn it all out, but during a major swimming event, it can come back. There's a certain mindspace where he can (or can't) do it.
And that's okay.
Open water swimming is all about the experience
"My dream swim is not really a destination, it's an experience."
Greg's favourite swims happen in a beautiful location, with small waves and smooth water. There's sunshine. The water is maybe 20-22 °C, and it's silent.
Greg actually had a swim like this with his wife, who also swims open water. Summer was just transitioning into fall. The leaves were turning vibrant shades of red. Greg and his wife were swimming by Oakville, enjoying the wonderful natural beauty and perfect conditions.
In Greg's opinion, however, Lynne Cox may have him beat for best swimming memory ever. Her favorite swim was in an Italian lake with friends and an opera singer in a gondola beside her, and someone throwing chocolates to her in the water. Greg doesn't need to be in Italy to enjoy open water swimming, though.
"In Canada we've got so much beauty, you can just pick any lake and get in."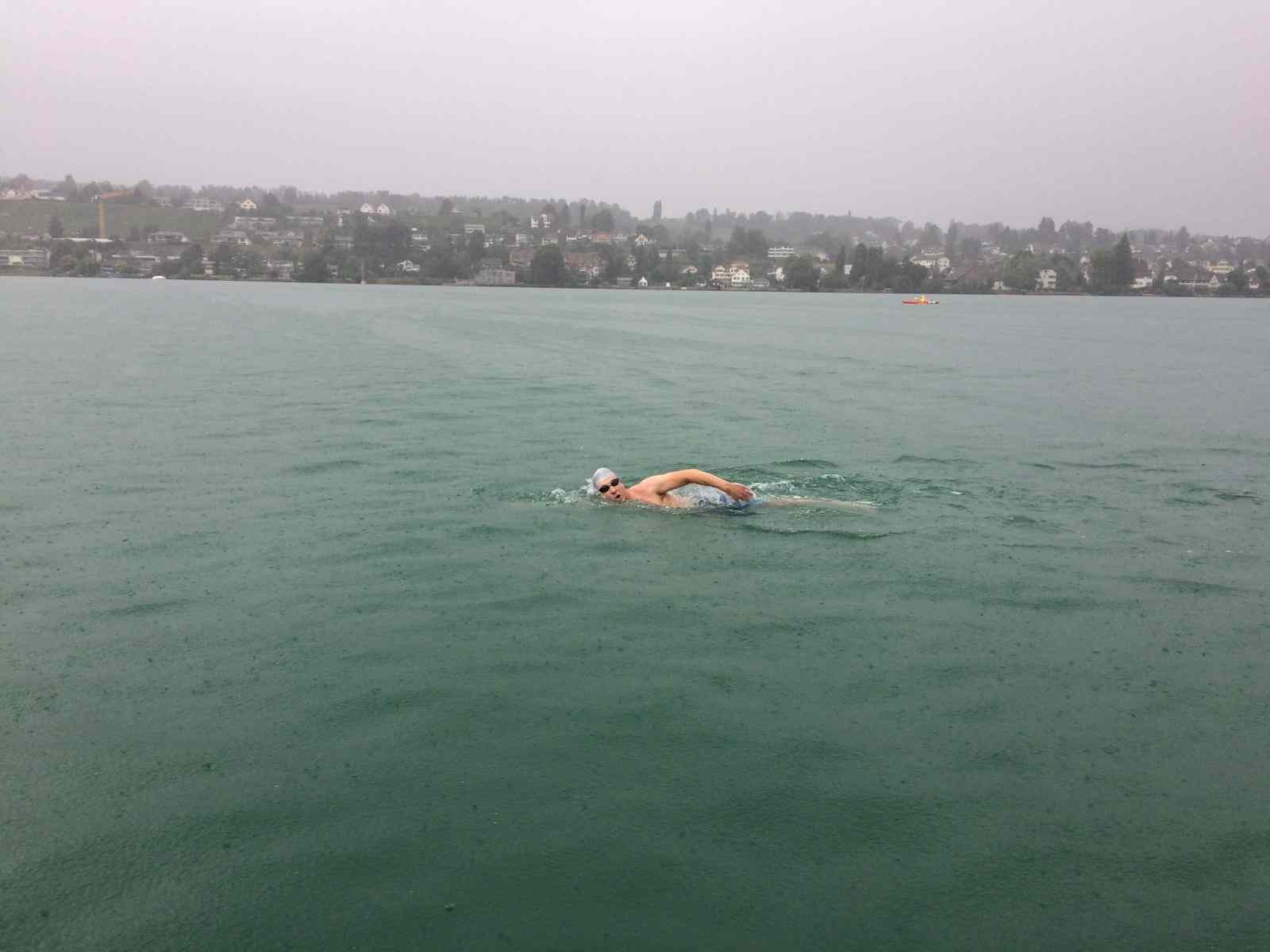 Sometimes, this is exactly what he does.
Often, Greg's work brings him to Ottawa. In the summer, he brings his wife and they find a lake—any lake—and just jump in. Greg enjoys meeting people on the water and saying hello to the fishermen.
"There's a time for challenging yourself. But the everyday swims should be about the experience, just relaxing and having fun."
That said, Greg is focused on getting to do a crossing of Lake Ontario in September 2021. He's decided that even if the pools are closed because of Covid-19, he's going to make it work.
Greg has swam in most of the Great Lakes: Lake Erie, Georgian Bay in Lake Huron, and Lake Ontario. He has yet to experience Superior or Michigan. Georgian Bay in Lake Huron holds a special place in Greg's heart as his favourite Great Lake.
"Lake Huron is so clear, and it's so crystal clean. I mean it's clean because of the zebra mussels… but it's really nice, really beautiful."
Greg's advice to aspiring open water swimmers is, "If you love something and you live for it, just do it." He encourages swimmers of all experience levels to try the sunrise swims at GLOW beach and experience the beauty Lake Ontario has to offer.
To learn more about Greg's home beach, visit Swim Guide.
Learn 3 things to remember for open water swimming here.
Read our other open water swimmer profiles here:
Open water swimmer profile: Jessi Lidstone Harewicz
Open water swimmer profile: Robert McGlashan
Open water swimmer profile: Mauro Campanelli
Open water swimmer profile: Catherine McKenna
Open water swimmer profile: Bryan Finlay
---