Hey Kingston students and residents. Do you know that you live in the only university town in all of Canada that has an urban swimming pier? Kingston's Gord Edgar Downie Pier is a real one-of-a-kind gem on Lake Ontario. (And to anyone else reading this: you have no idea what you're missing.)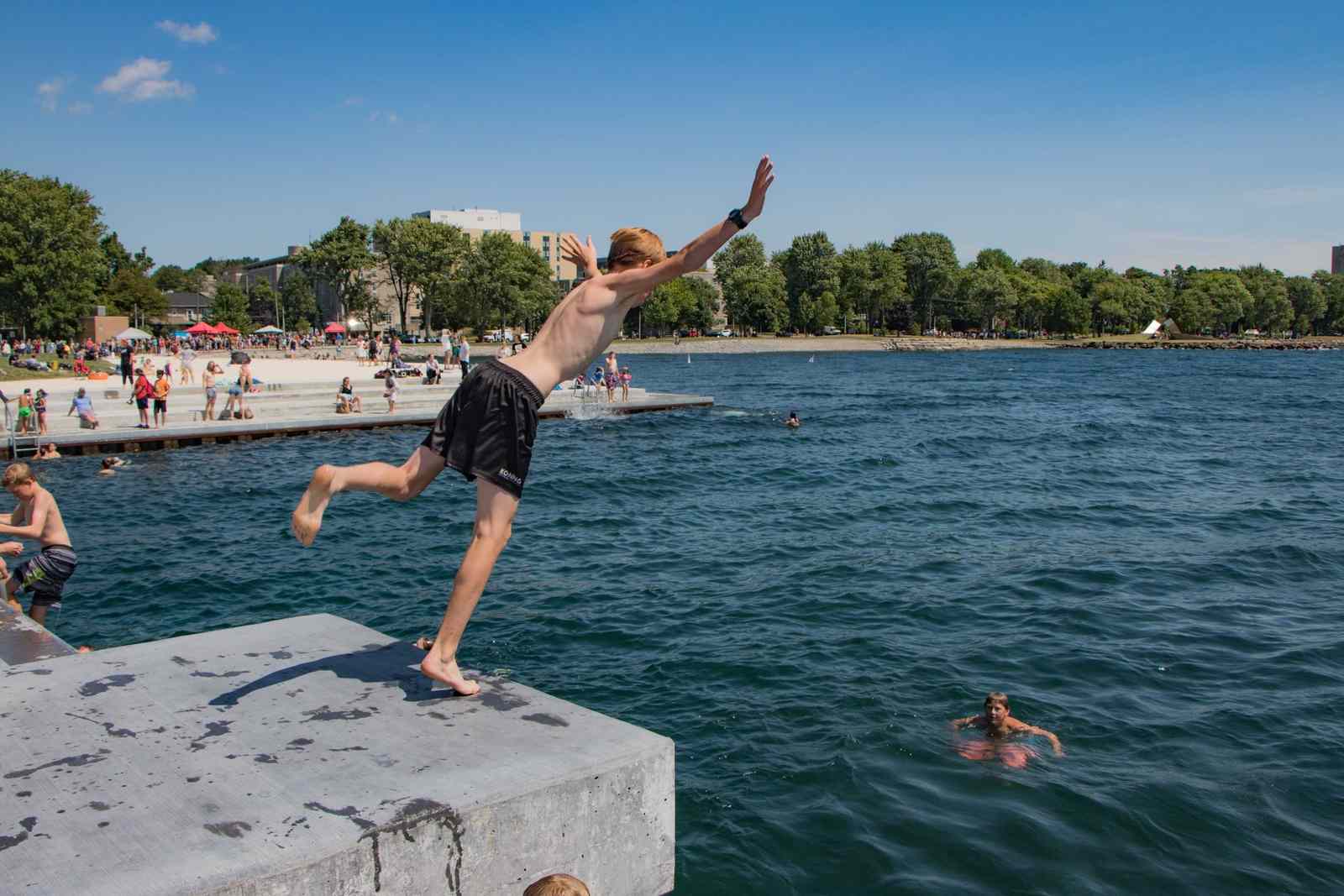 I'm sure you have visited, or are planning to visit, the Gord Edgar Downie Pier at Breakwater Park. Like you, Rob Baker of The Tragically Hip is also a big fan of this open water swimming spot. As someone who has been swimming in Lake Ontario for years, Rob has some insider info for you.
Swimming in Lake Ontario means swimming in the WILD, despite being in Kingston's urban centre. That means you might encounter big waves, strong currents, and deep waters. Kingston's pier really is an awesome place to swim, but you should follow these tips to avoid making stupid mistakes that you'll regret.
6 things to remember when swimming at the Gord Edgar Downie Pier:
1
Check the water quality
Always check the water quality on Swim Guide before you go. Water quality is monitored routinely in the summer months, and historical averages are available for the fall and winter. Water quality can change daily, just like the weather. Make sure the water is clean before you jump right in.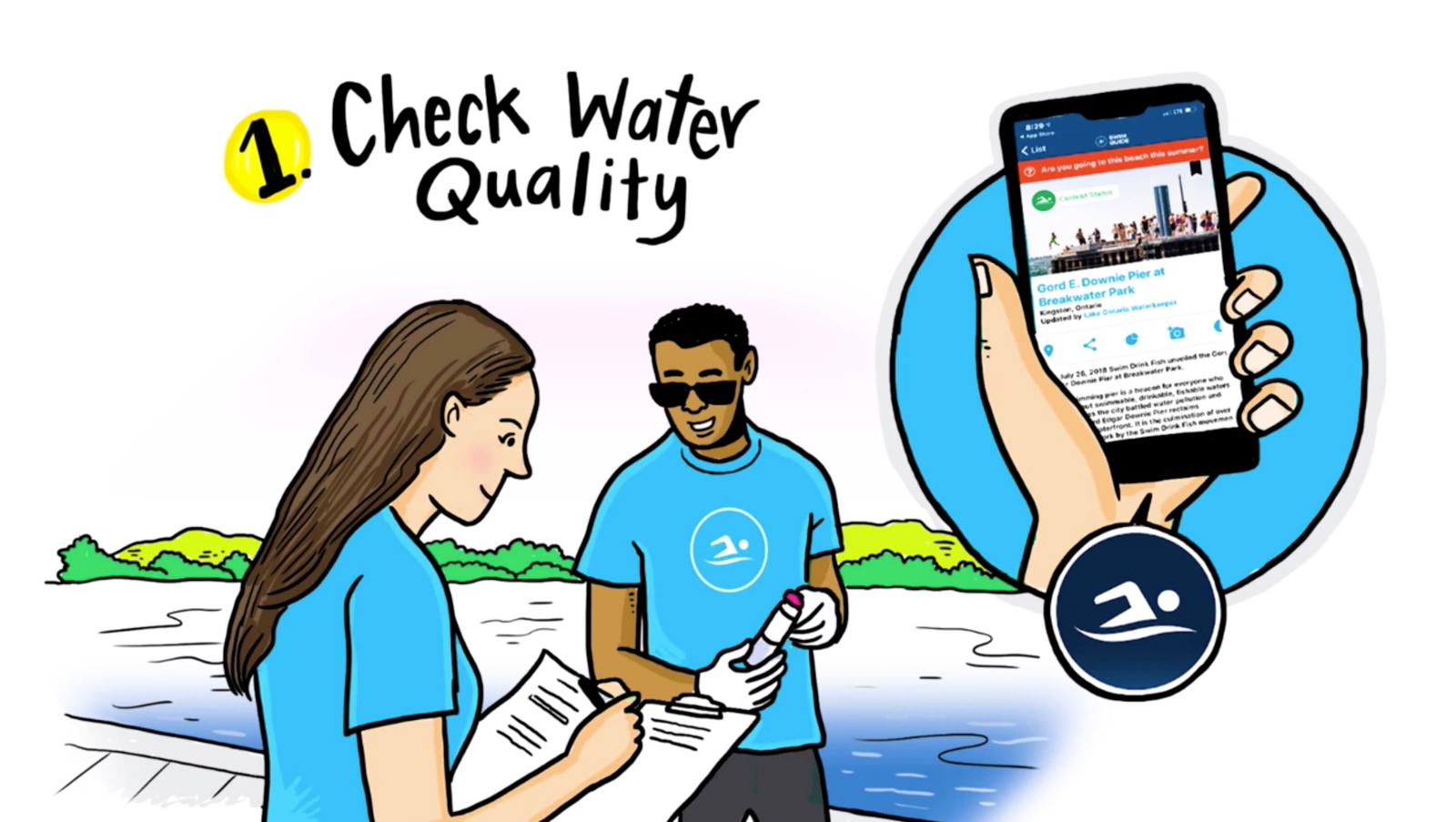 2
Scan your surroundings
Check the conditions before you cannonball off the pier. Check the depth of the water, the temperature, wind speed, and waves before swimming. Waves are fun to bob around in, but big white caps can be dangerous.
Also remember to read the signs around you. There are no lifeguards on duty, so you are responsible for yourself and your friends.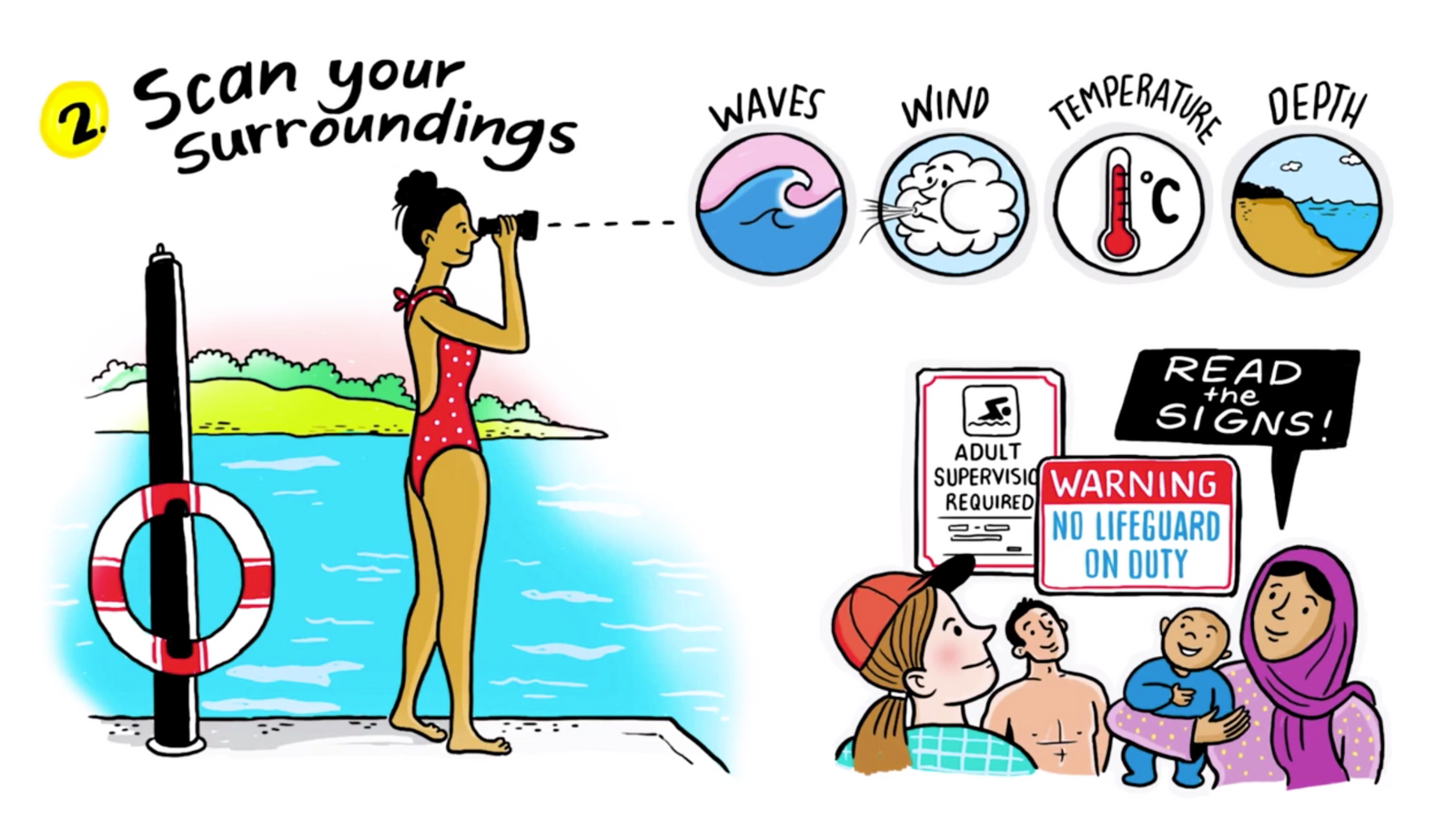 3
Make a plan
Like fire drills in school, it's important to have an exit strategy and a plan in place in case of emergency. Sadly, 80% of drownings in Canada are males aged 20-24 years old. Make sure you and your friends know where you will enter and exit the water, and have a plan in place in case anything goes awry.
If you're not a strong swimmer, it's also a good idea to swim with a personal flotation device (PFD).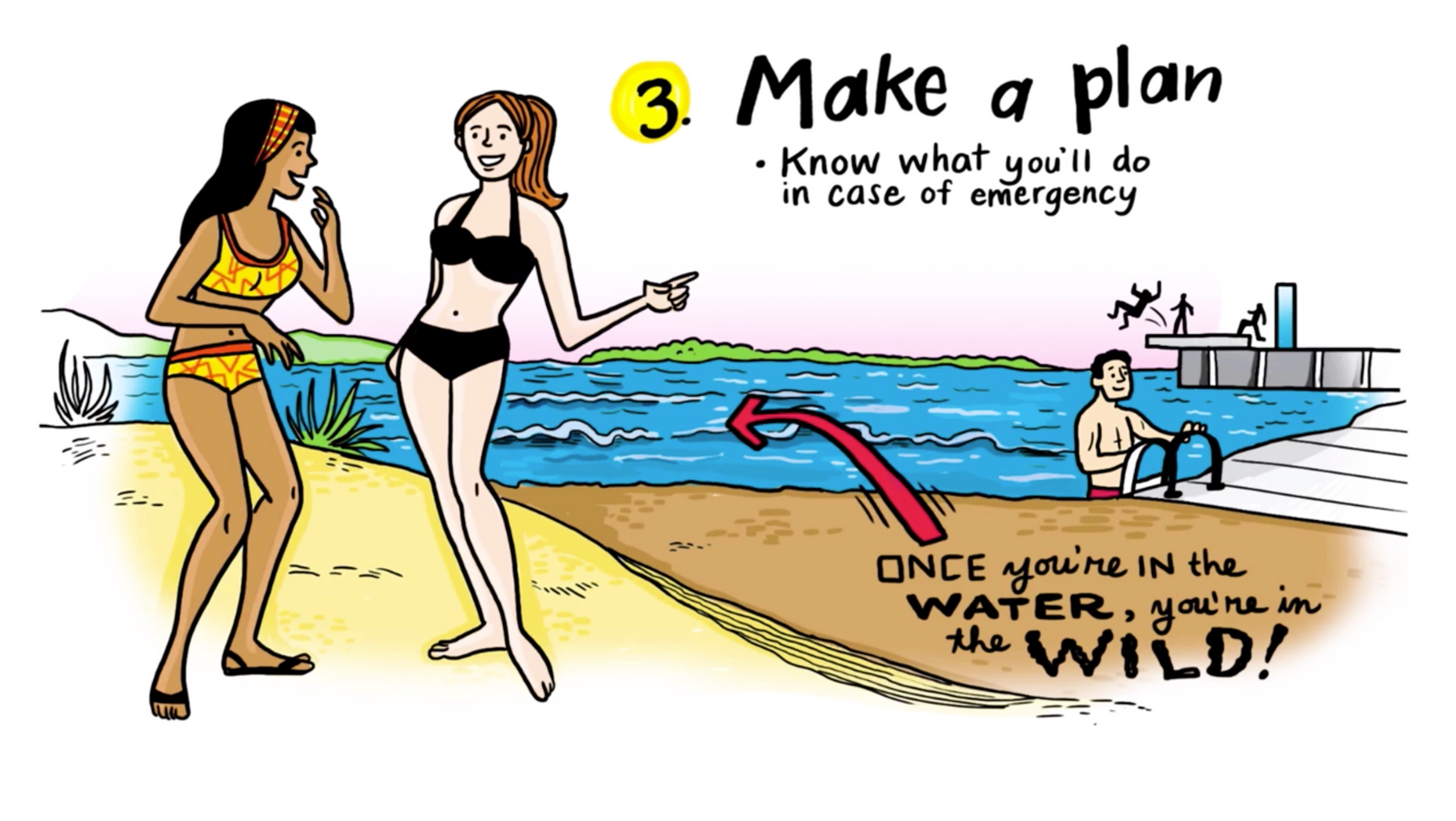 4
Never swim alone
Lake Ontario is super powerful. Swim with a friend, or don't swim at all. And remember, if any of your friends are under the influence, don't take the risk and jump in the lake. Hang out on the sandy beach instead. Your friends are your responsibility.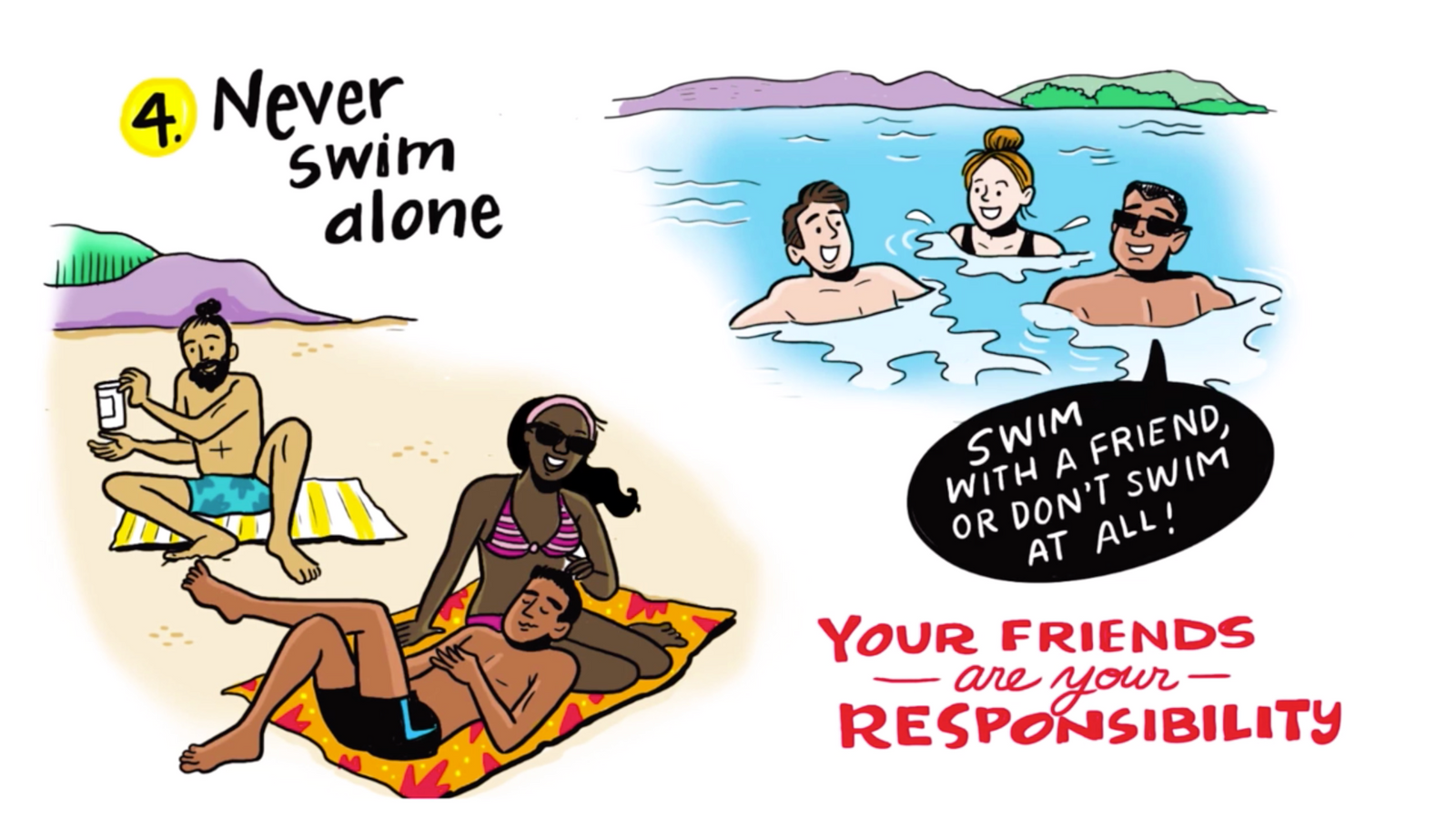 5
Make the experience better for everyone
If you see a problem at the pier, try to fix it! See someone that needs help? Lend a hand. See some trash? Pick it up and dispose of it properly. This is your pier. Take care of it!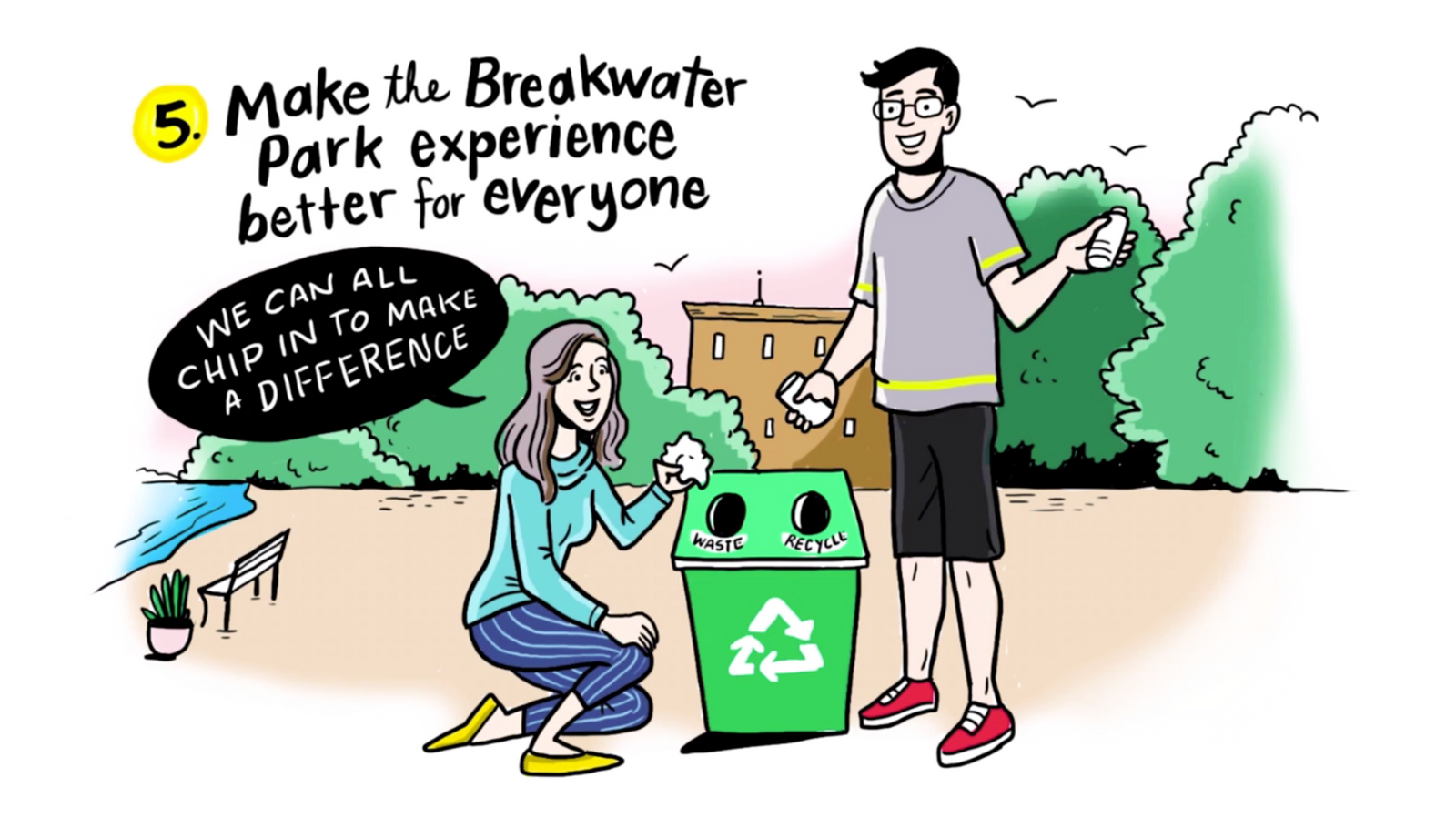 6
Share your experience
The Gord Edgar Downie Pier is the first urban deep-water swimming pier in Canada. It is the best place to swim in Lake Ontario with your friends. So post pictures of your time at the pier, and bring more people back each time you come. The more people you can connect to the water, the better.
When you visit, make sure you share using #mybreakwaterpark and become a part of something bigger.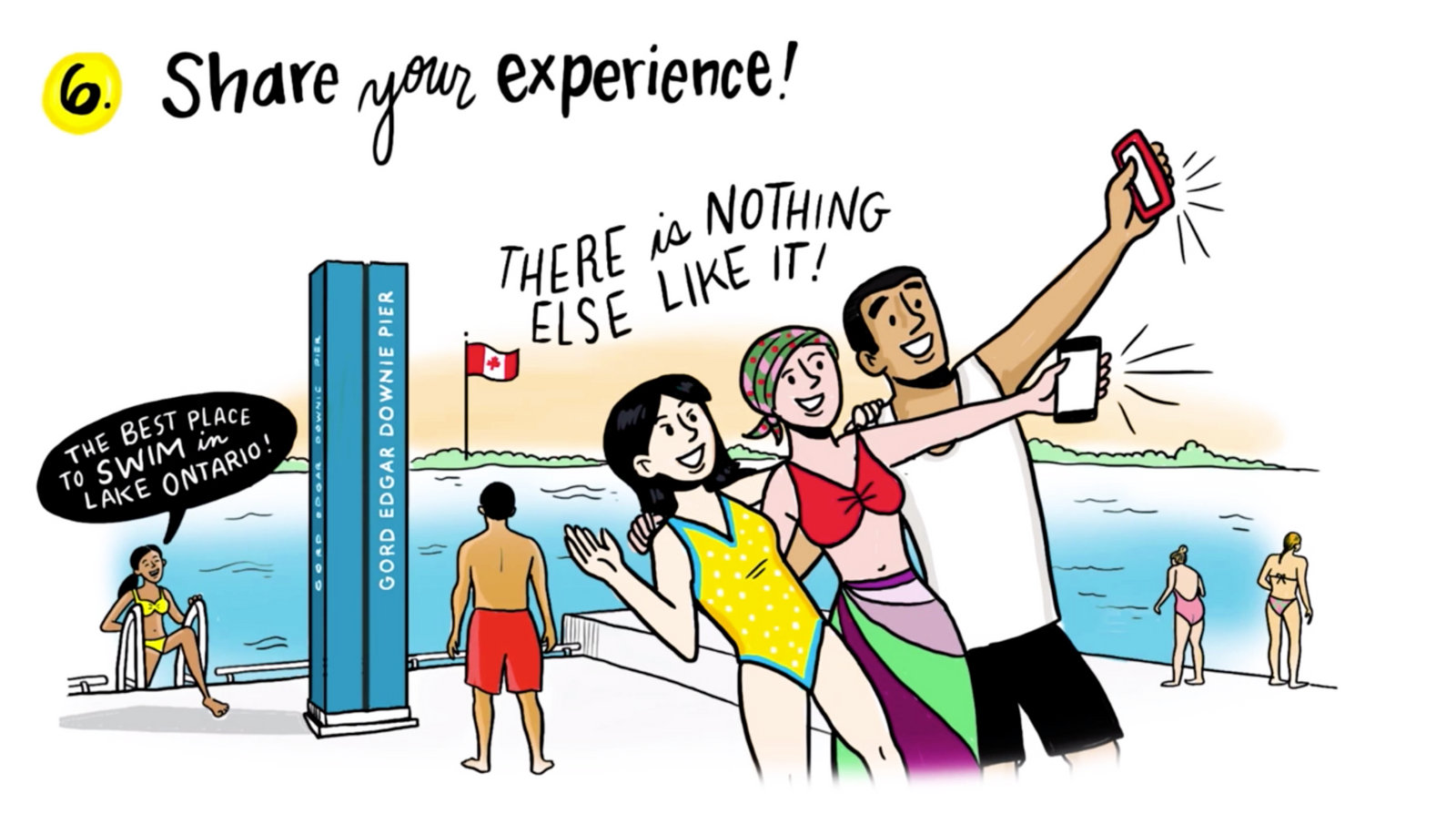 In the words of Rob Baker, "You don't have to take stupid risks to have a good time".
So listen to the rockstar. He's seen the world, knows life in Kingston, and knows what he's talking about: have fun, and be smart about it. Bring your friends, get away from everyday stress, and take a plunge in one of Ontario's Great Lakes.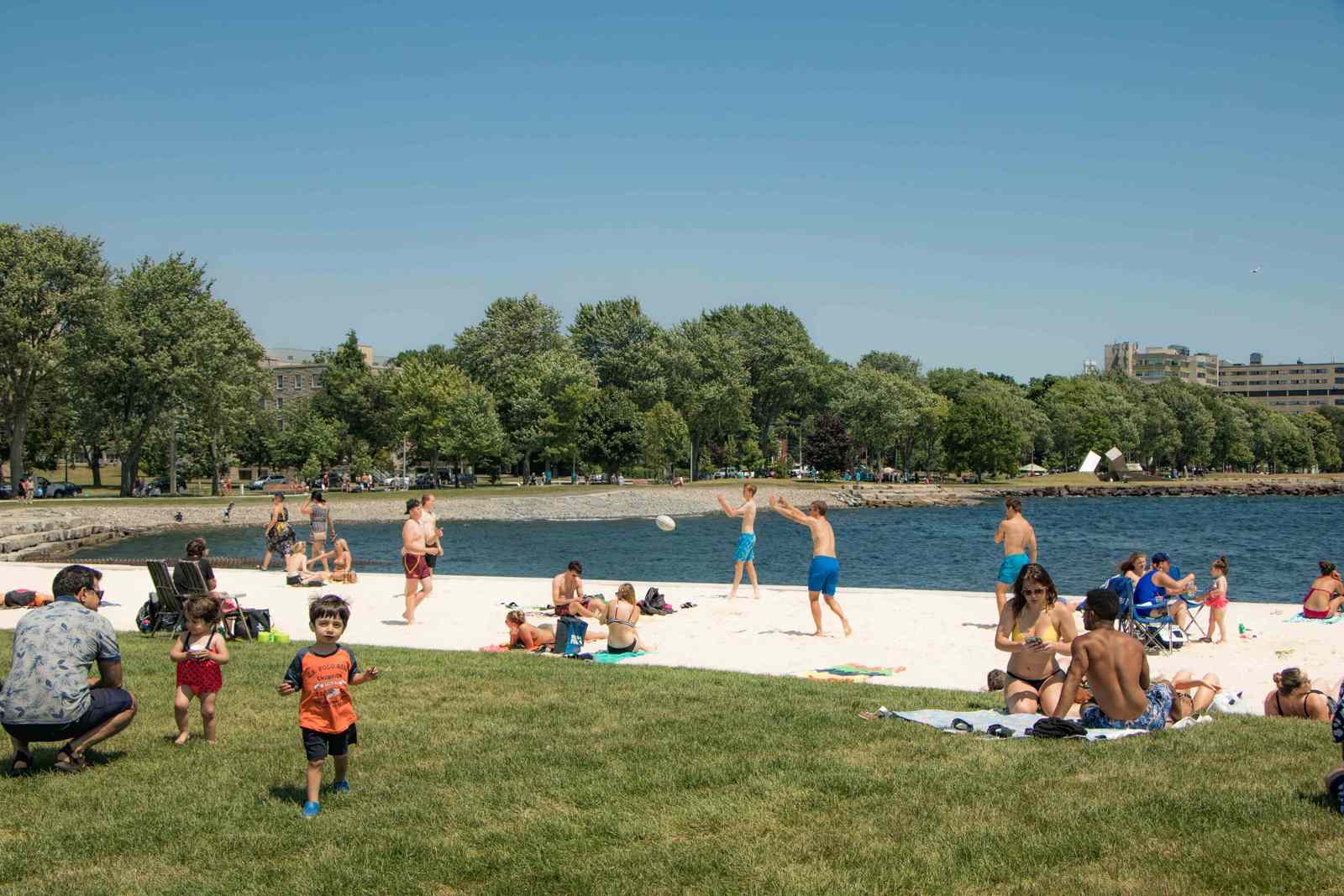 Many thanks to The W. Garfield Weston Foundation, the City of Kingston, Claude Cormier et Associés, the Federal Economic Development Agency, Utilities Kingston, and countless citizens for working to renovate and create the Gord Edgar Downie Swimming Pier with Swim Drink Fish.
Special thanks to Jennifer Baichwal and Nicholas de Pencier for the creation of this video, and to Rob Baker for the narration and score.
---