You don't have to travel to the ocean to find spectacular sand, surf, and stunning sunsets. The Great Lakes region is filled with some of the most beautiful beaches in the world. Bright, blue waters and soft, sandy shores stretch as far as the eye can see.
Whether you are looking for your next Great Lakes getaways, or a new spot to soak up the sun, we've got you covered.
We have picked the most beautiful beaches in Ontario and Michigan from all five Great Lakes. Visit one near you, or visit all five for an incredible Great Lakes road trip!
1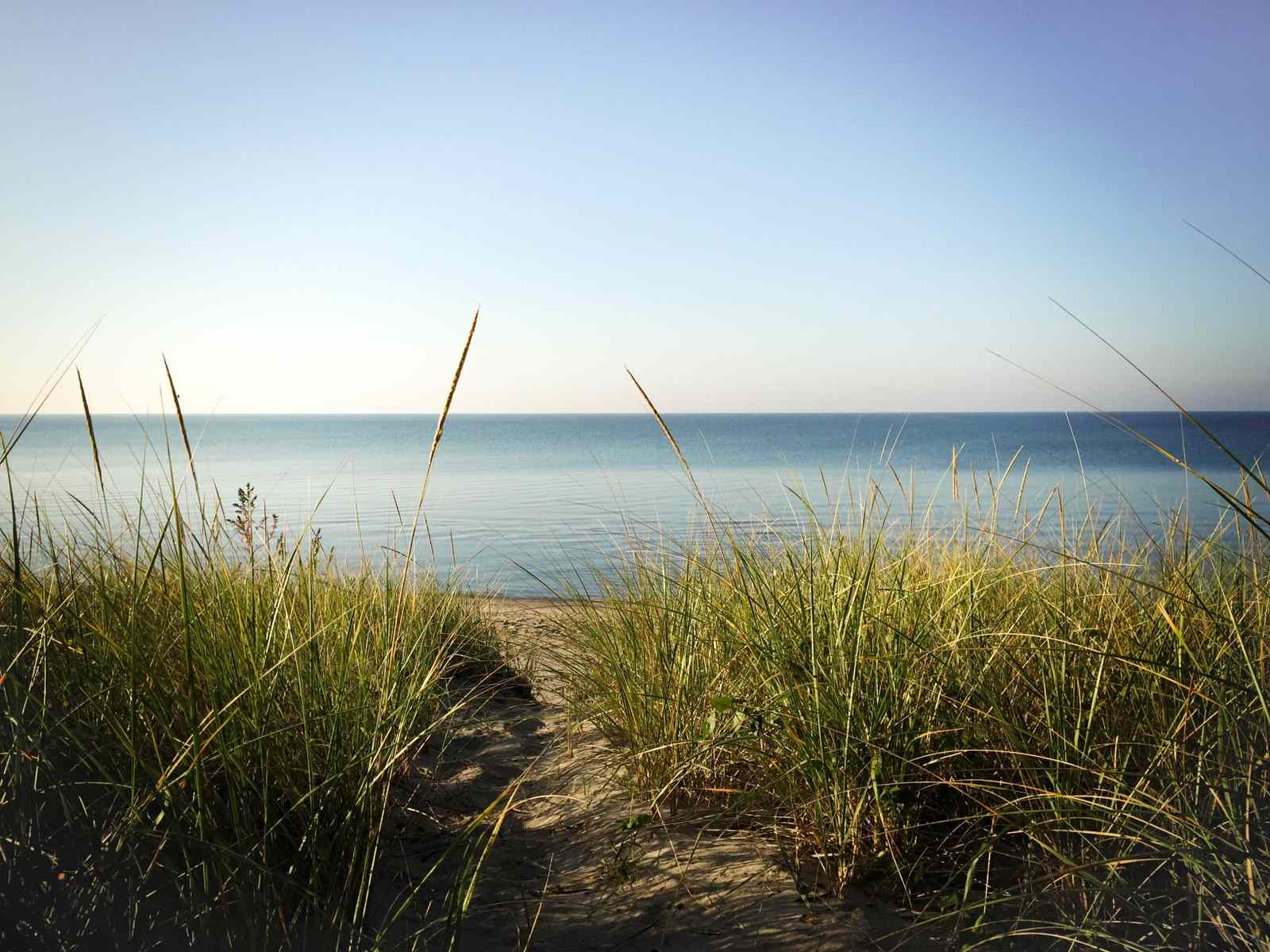 First up, Lake Erie's Long Point beach. Long Point is the southernmost tip in Canada, not to mention one of the most breathtaking spots in the Great Lake region. Endless sandy shores reach out into the shallowest of the Great Lakes. (Okay, we know they aren't actually endless. But the beach extends a grand total of 40 km! Wow!).
This spot is so unique, and is home to such an abundance of wildlife, that it has been classified as a UNESCO World Biosphere Reserve. This is definitely one for the bucket list.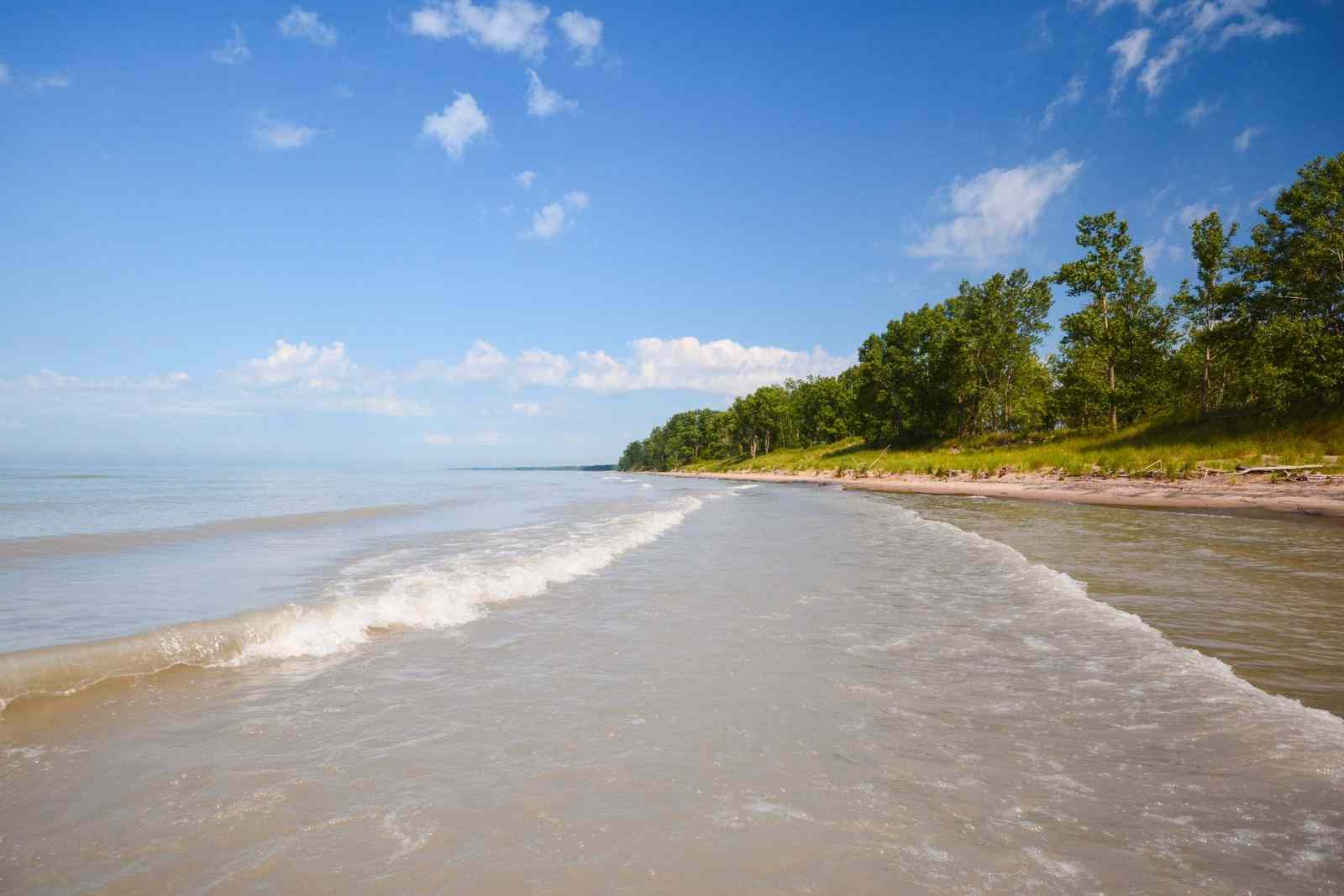 2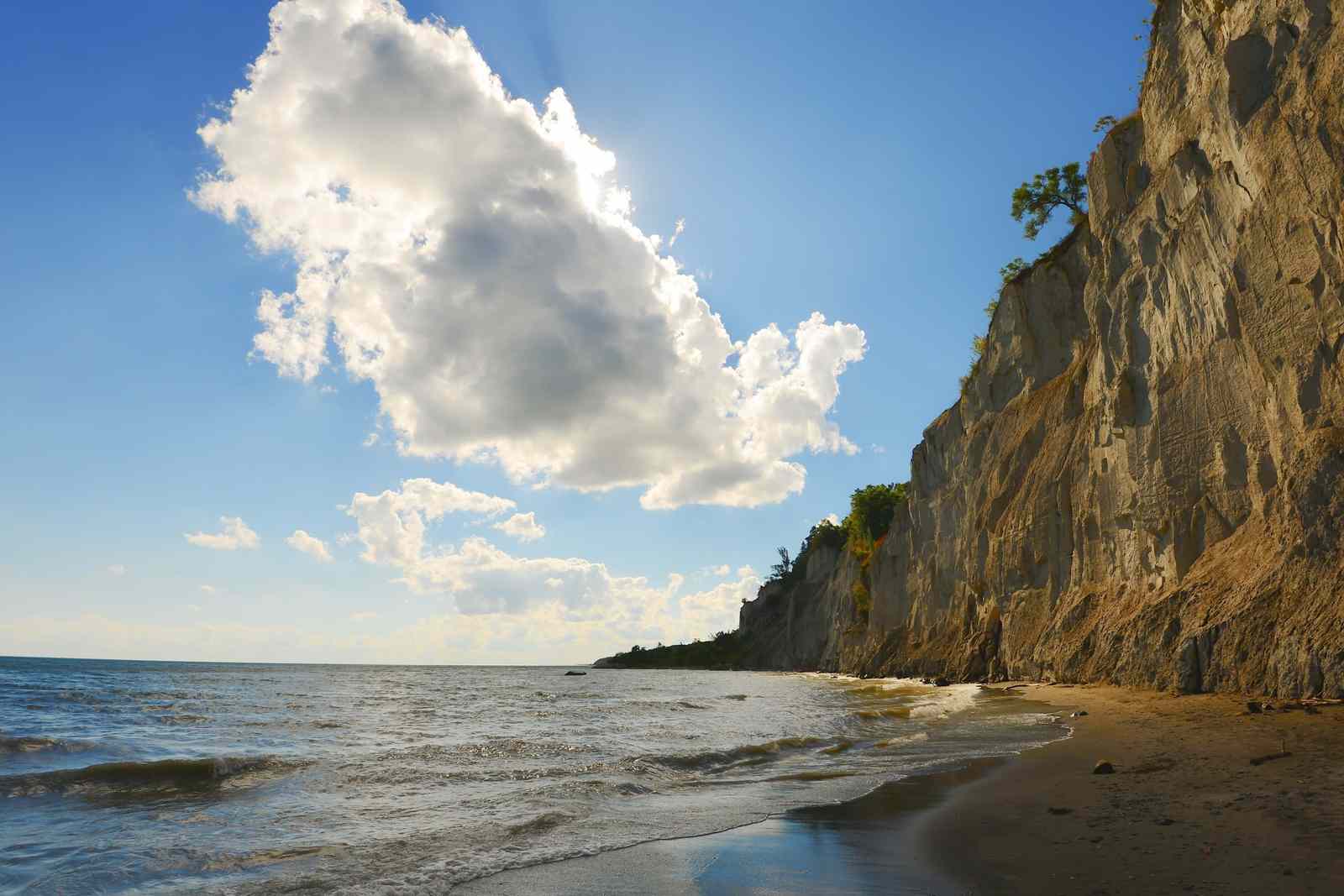 Bluffer's Park Beach is by far one of the most spectacular sights on Lake Ontario. Named after the colossal white cliffs that tower over it, this sandy beach will give you the feeling that you're not in Ontario any more. Rumour has it that if you rest your ear along the base of the cliffs, you might hear the sand as it slowly moves and shifts inside.
Along with being a filming location for many movies (including Pacific Rim, The F Word, and Special Correspondents), Bluffer's Park Beach is a must-see for anyone that finds themselves in the Toronto area.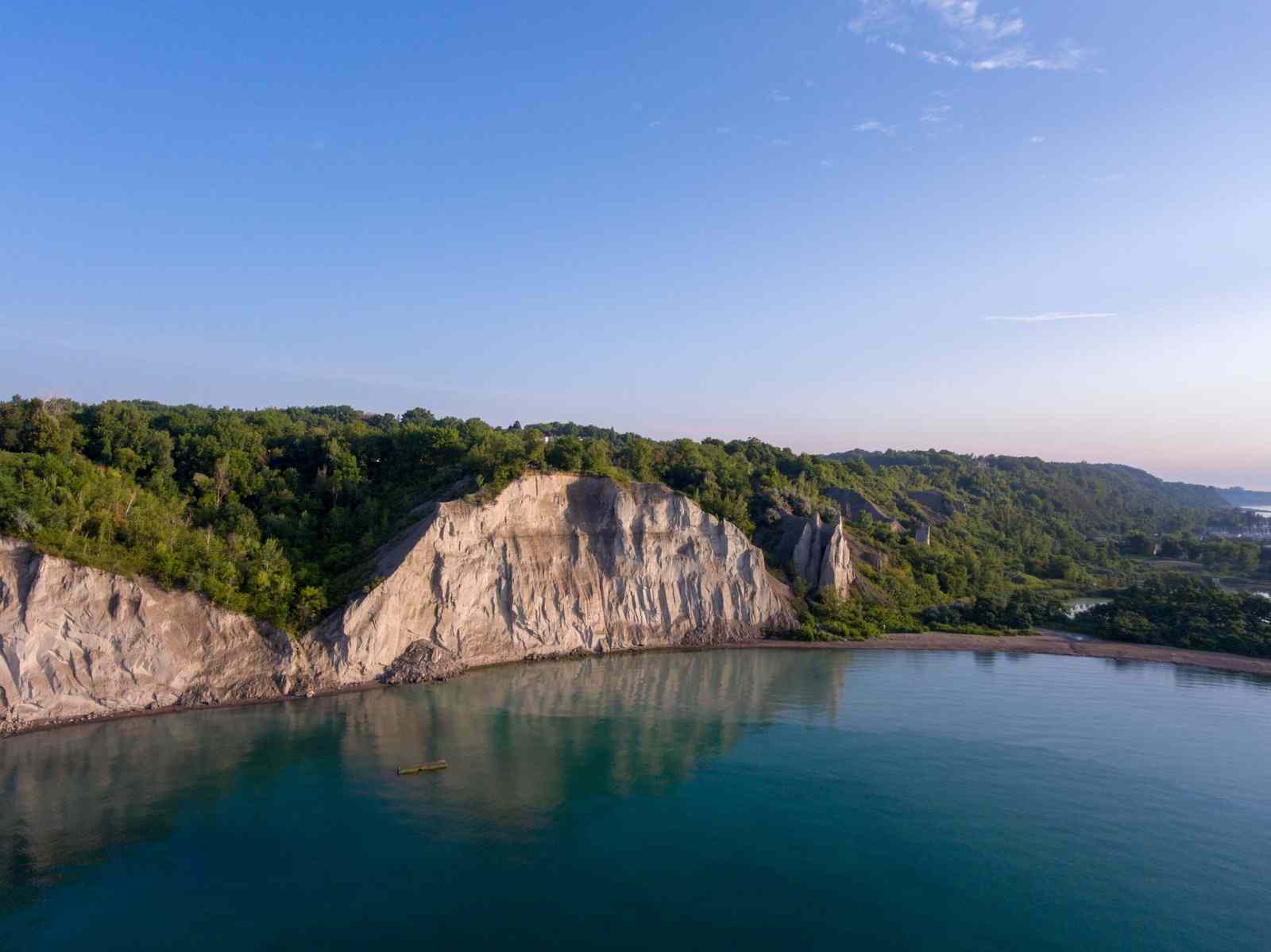 3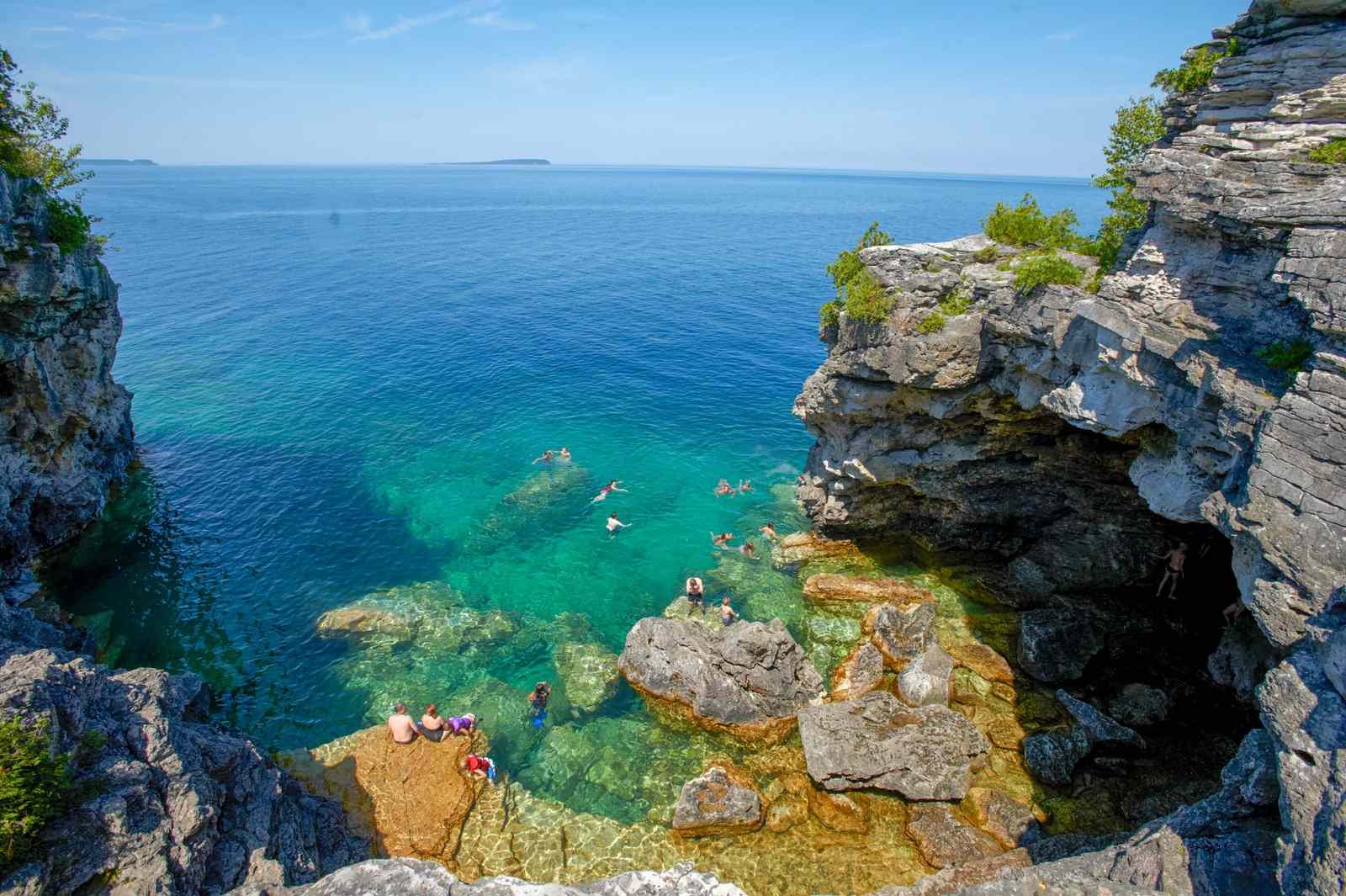 While it may be the only non-sandy beach on the list, The Grotto on Lake Huron simply had to be included. An absolute must-see for any Great Lakes explorer, this spot is by far one of the most stunning destinations in Canada (let alone in the Great Lake region).
Large cliffs and rocky outcrops surround bright turquoise waters that will transport you to a tropical oasis. Hundreds of millions of years ago, the region was thought to have been composed of ancient coral reef systems that have since hardened into layers and layers of rock as the land experienced ocean evaporation, ice sheets coming and going, and many other geological shifts.
Today, intricate cave structures wind their way along The Grotto, just waiting to be explored.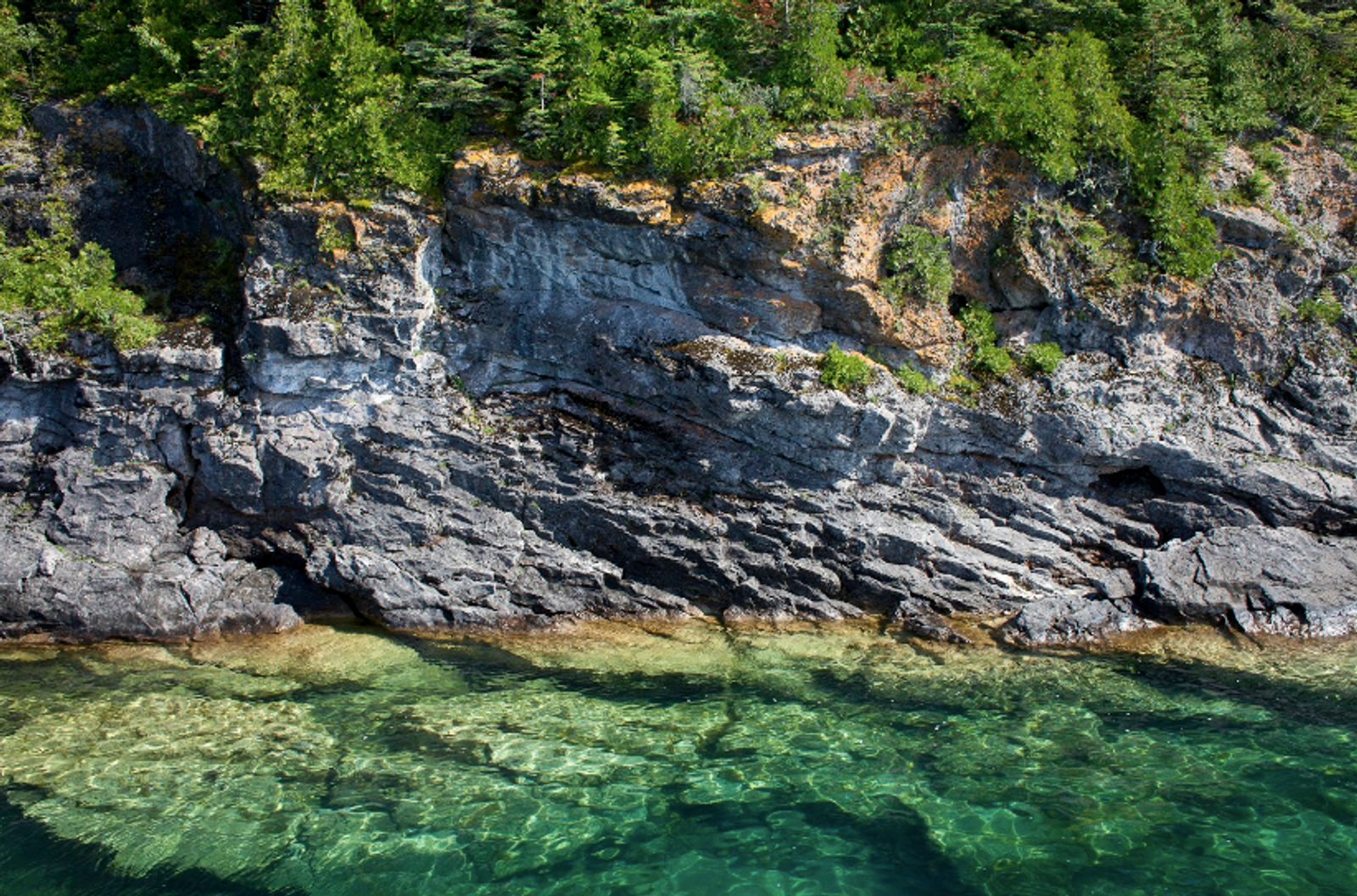 4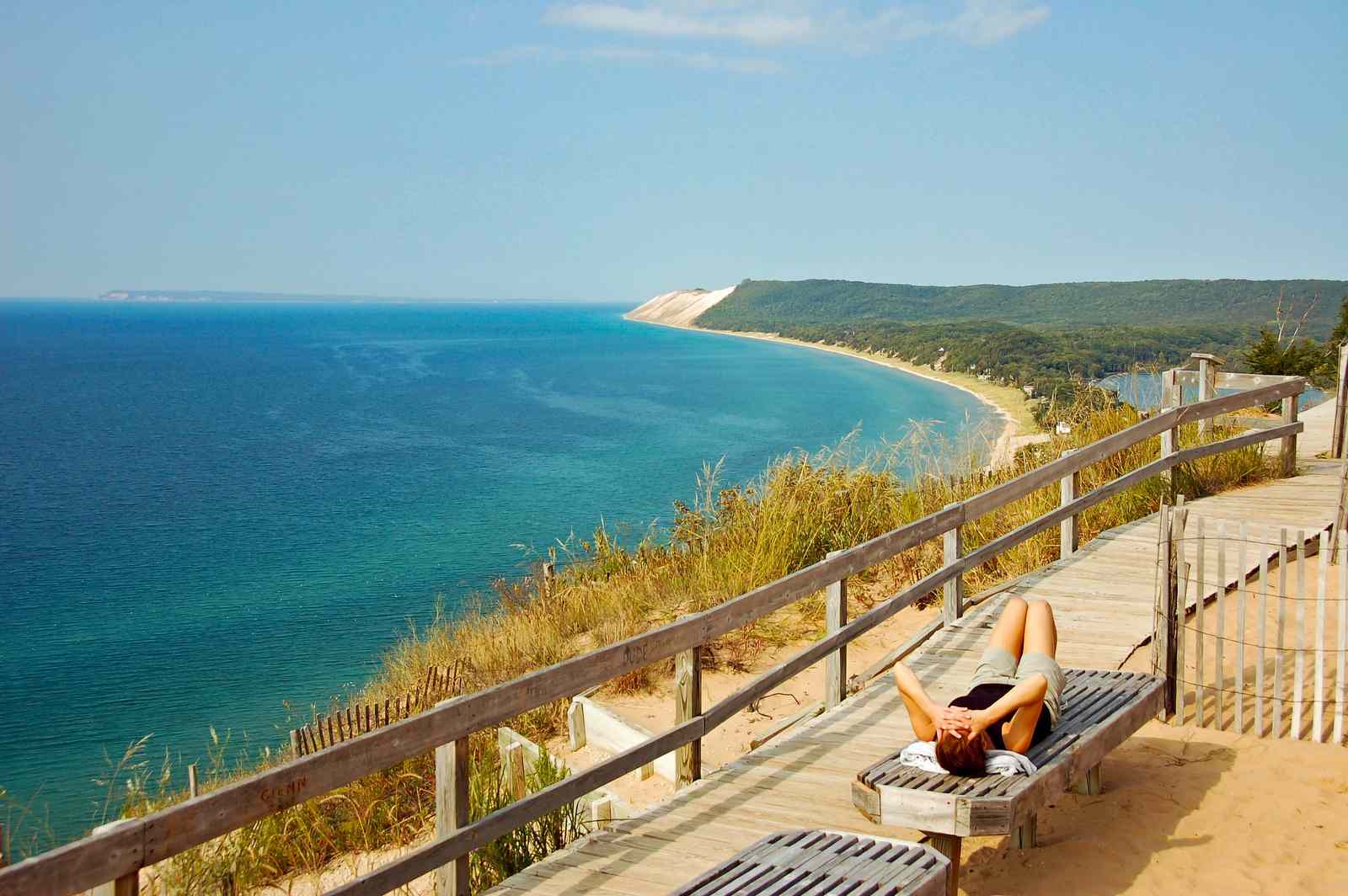 No Great Lakes adventure would be complete without visiting our one and only fully American Great Lake! Gracing the shores of Lake Michigan is Sleeping Bear Dunes National Lakeshore. Towering sand dunes line the beaches and slope down into the bright blue freshwater.
To say that these beaches are stunning is an understatement. In fact, ABC's Good Morning America named Sleeping Bear Dunes as "The Most Beautiful Place in America". It even made National Geographic's list of Top 21 Beaches in the World.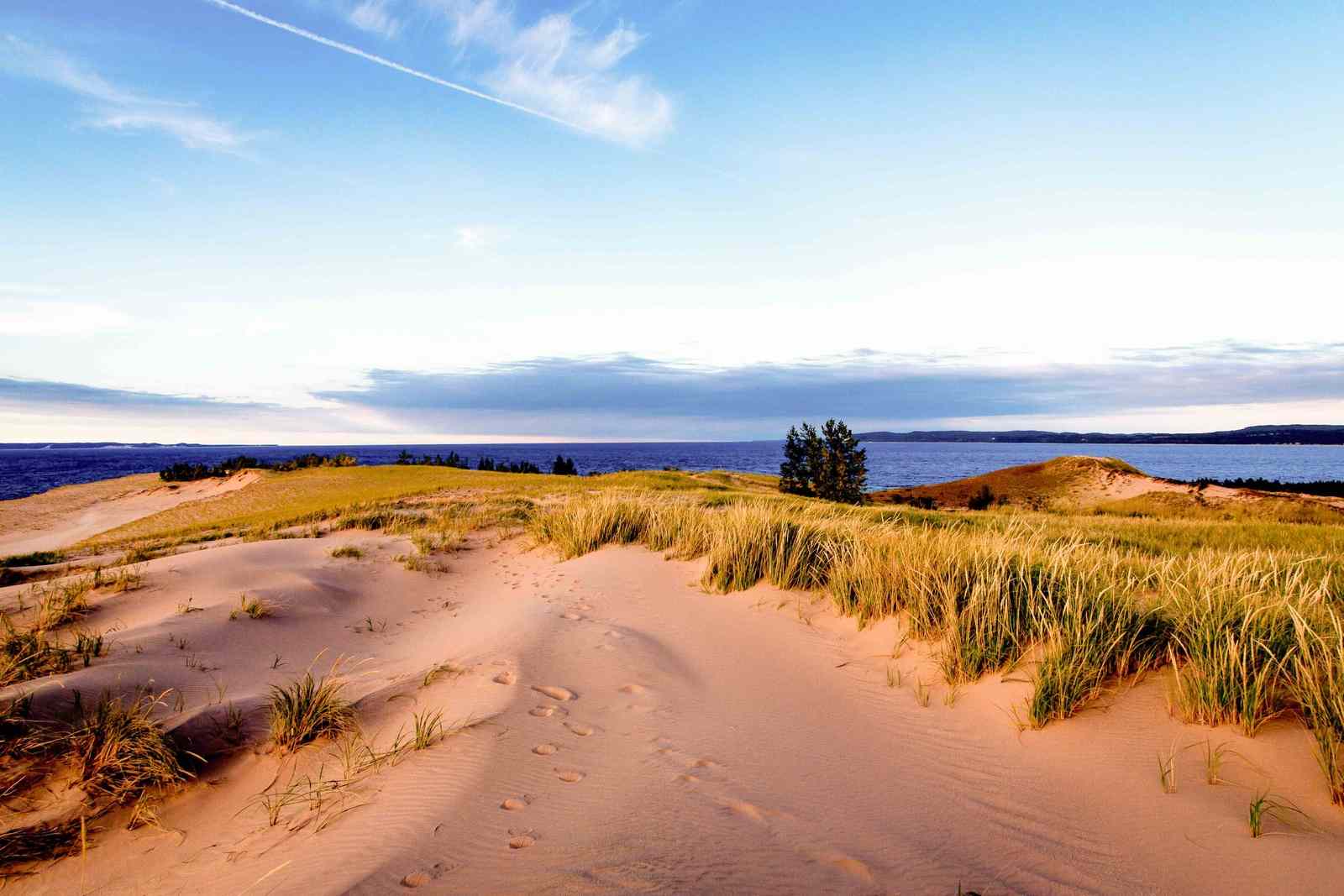 5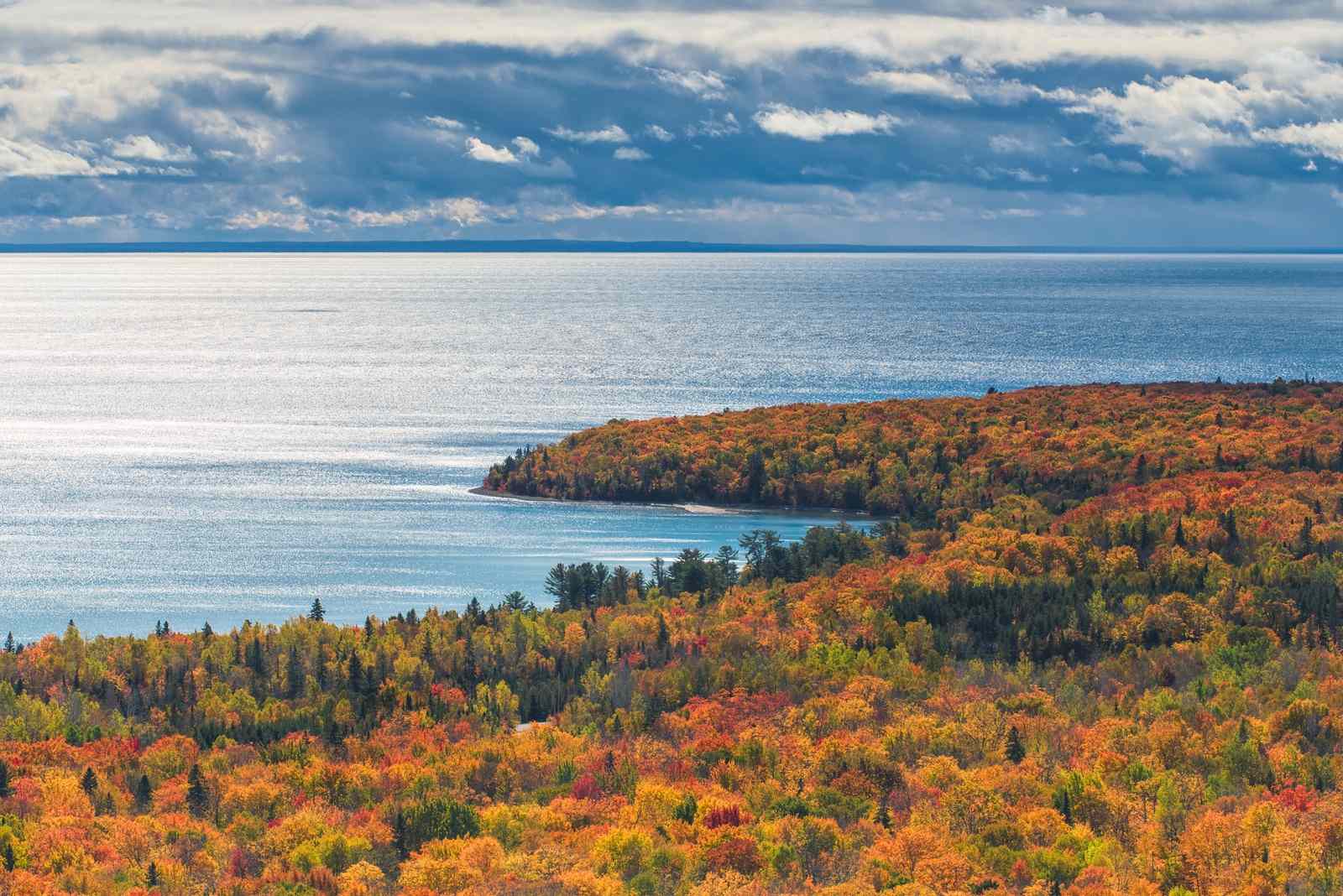 Soft, white sand, bright blue waters, and views that will transport you to a tropical paradise. That is what awaits you at Pancake Bay Beach. Positioned just right, this beach is treated to both sunrises and sunsets. Watch as the sun moves over the edge of the Earth, painting the skies in brilliant hues.
Located on the vast Lake Superior, visitors are often treated to waves that rival those of the salty seas. Head out for a swim or simply dip your toes into the cool, fresh waters of our biggest lake. It is no surprise that Pancake Bay is consistently named Lake Superior's Best Beach.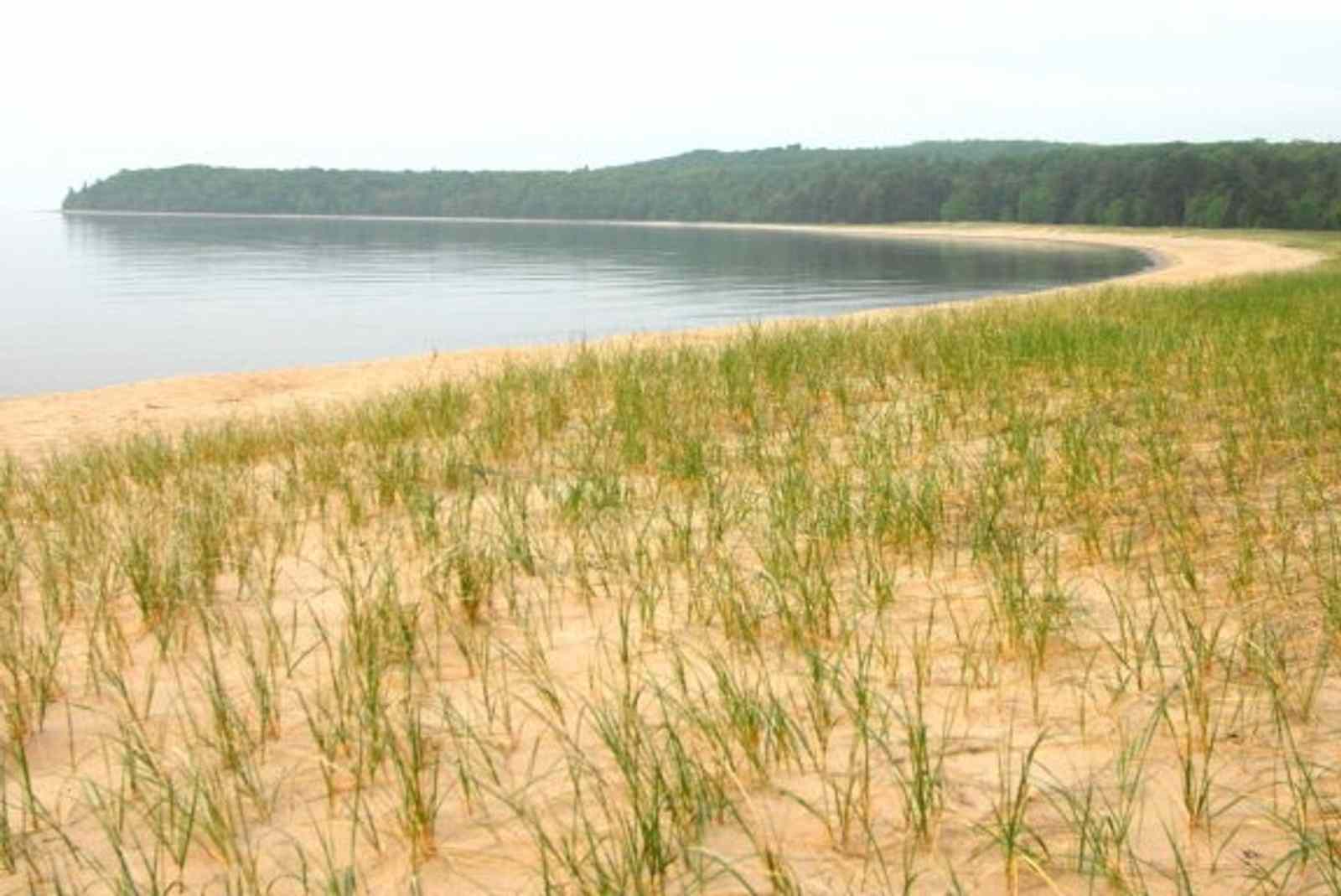 Have a favourite beach that didn't make the list? Let us know!
Create an account so that you can recommend places to others, create lists of your favourite destinations, and keep track of places that you'd like to visit!
When you visit these spots, make sure to tag us in your posts using @greatlakesguide and #greatlakesguide.
---