The weather outside may be frigid, but your activity level doesn't have to freeze.
There are tons of fun things you can do outside this winter, from winter camping, to seeing the Northern Lights, to ice fishing.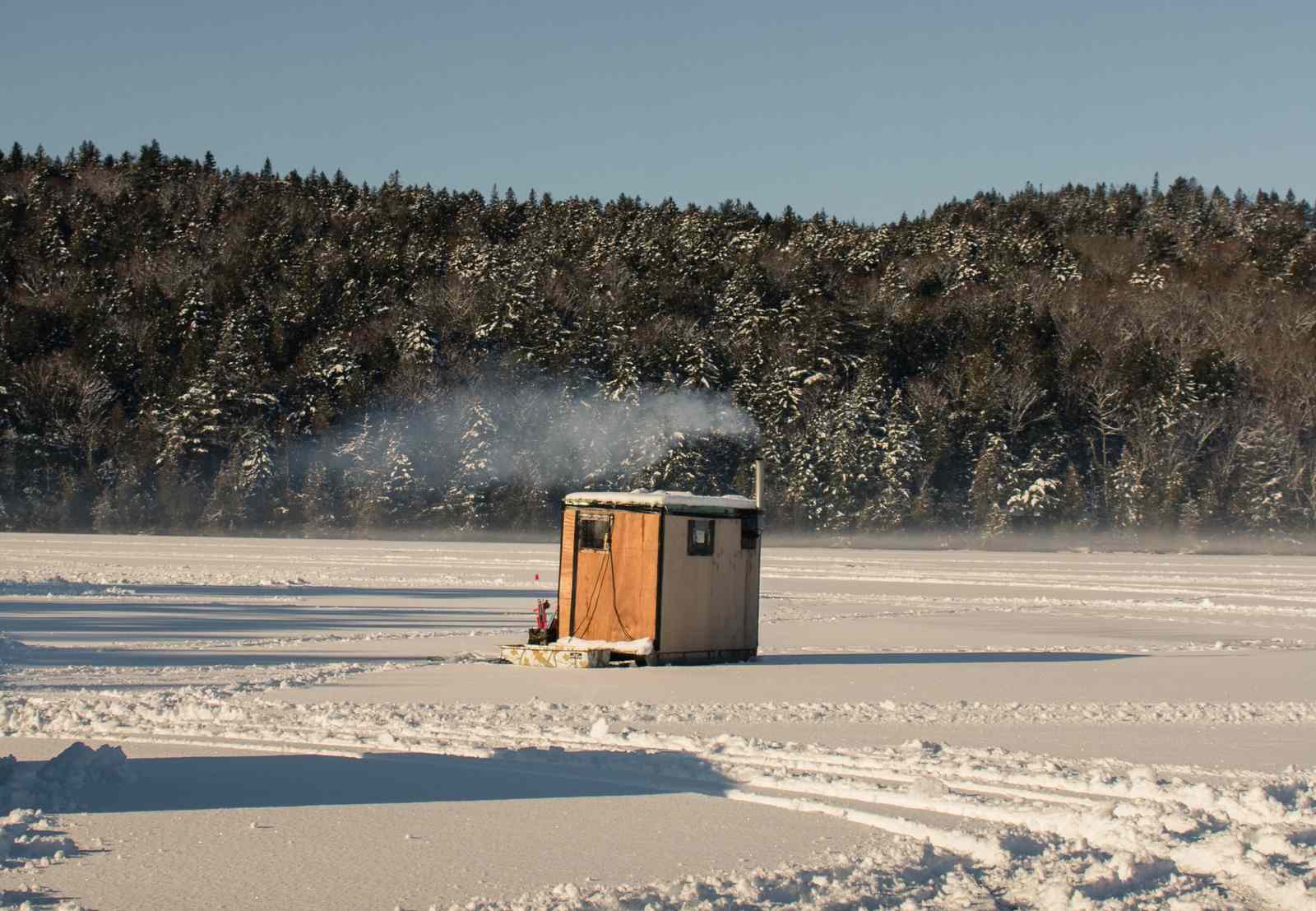 But before you head to the water for some frosty fun, make sure that you know how to stay safe by reading our top 7 ice tips:
Ice tip #1: Treat all ice as unsafe
If you are unsure about the ice conditions, don't go on the ice! It is your responsibility to know about the ice conditions (such as the type of ice and how thick it is). Not knowing can be fatal. Before heading out on the ice, you should always know what to do if you fall through.
Ice tip #2: Tell someone before venturing out
Before venturing out, let someone know where you're going, who is with you, and what time you expect to be back. That way, if things go wrong, emergency crews will know where to look. Ensure that your cell phone is fully charged beforehand. Bonus points if you have regular check-ins.
Ice tip #3: Know the ice type
There are two main types of ice: white ice and clear (or black) ice. White ice has many air pockets in it, making it look white. Avoid white ice as the air pockets make the ice weak and unstable.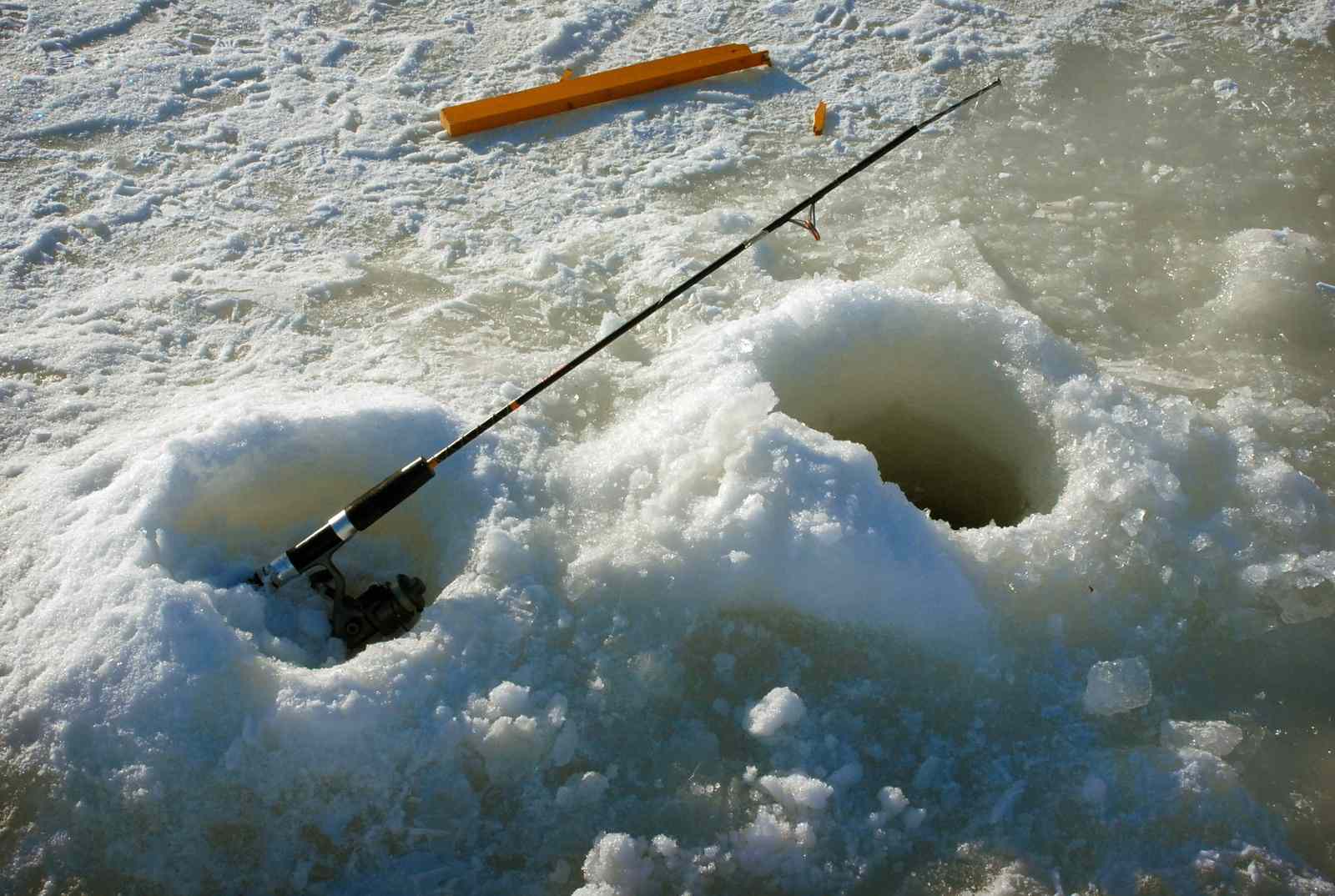 Clear or black ice has fewer air pockets, so it's much stronger. Keep off of rivers and creeks as these areas take much longer to freeze than lakes.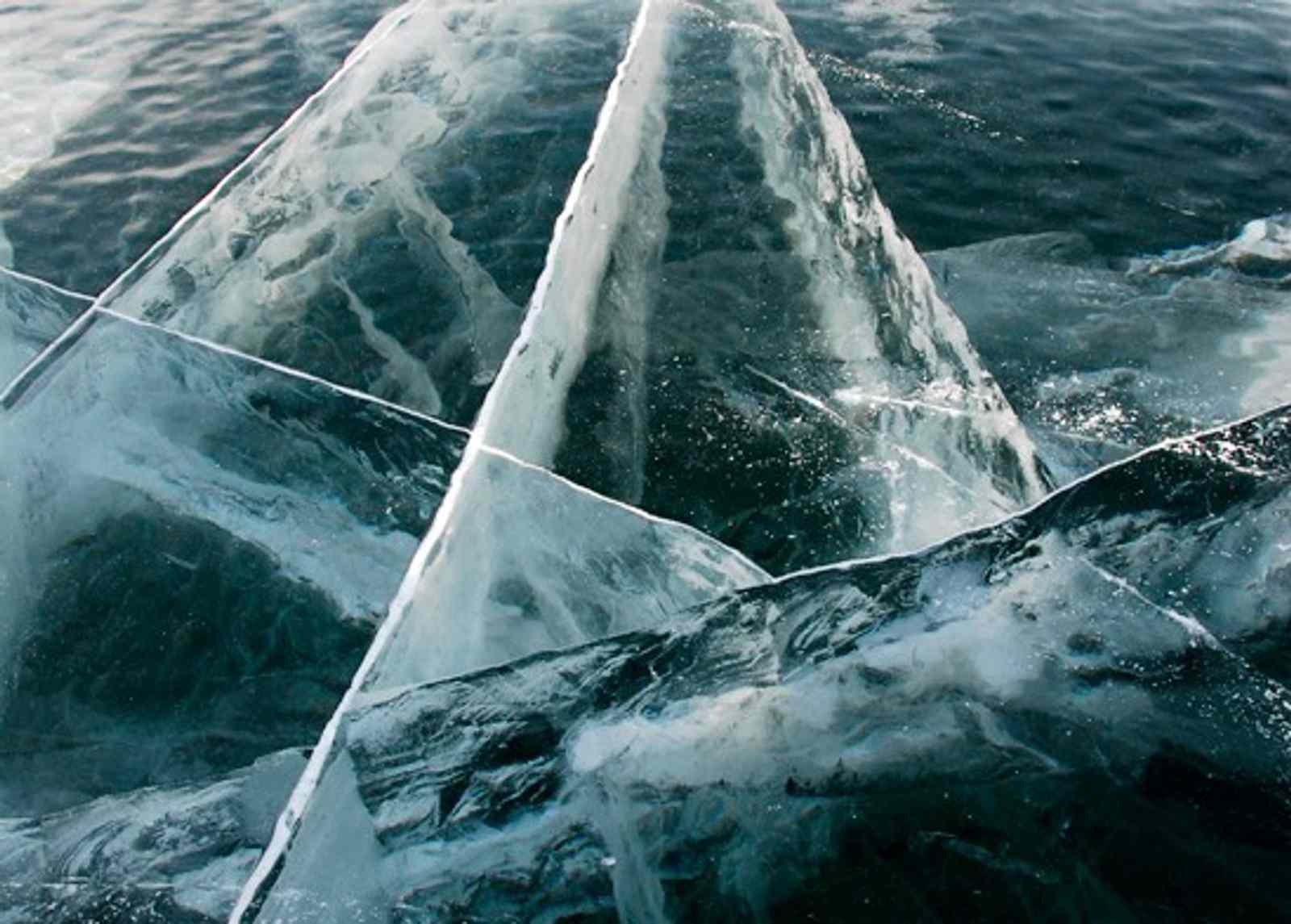 Ice tip #4: Know the ice thickness
Ice thickness is not the same everywhere. Ice thickness will vary depending on a number of things, such as how deep and big the lake is, water currents and movement, the time of year, and many other factors.
Make some test holes with an ice auger to help assess the ice conditions (like the ice type and thickness).
But how do you know when the ice is thick enough for your desired activity?
The guide below will give you an idea of what sorts of activities can be done on ice of varying thickness. This guide applies to clear or black ice. If there is white ice where you are, double the thickness requirement to be safe.
If you don't have an ice auger or spud bar to check the ice thickness yourself, not to worry! Call a local ice fishing hut operator to ask for the local ice conditions.
Knowing where and where not to go, the type of ice, and the ice thickness is just the tip of the iceberg (pardon the pun). If you're not getting cold feet about stepping onto the ice, read on. (And if you are nervous, you should keep reading too. Knowledge is power!).
Ice tip #5: Bundle up
Out on the ice, there are no breaks from the wind, so bust out the layers and windbreakers. Even in overcast weather, don't forget to cover your face and wear sunglasses. The snow and ice act as a mirror, and will reflect the sunlight up into your eyes and onto your face. Any exposed skin can get frostbite, wind burn, and even sunburn.
Learn how to dress for a winter hike to ensure you stay warm, cozy, and safe during your icy excursion.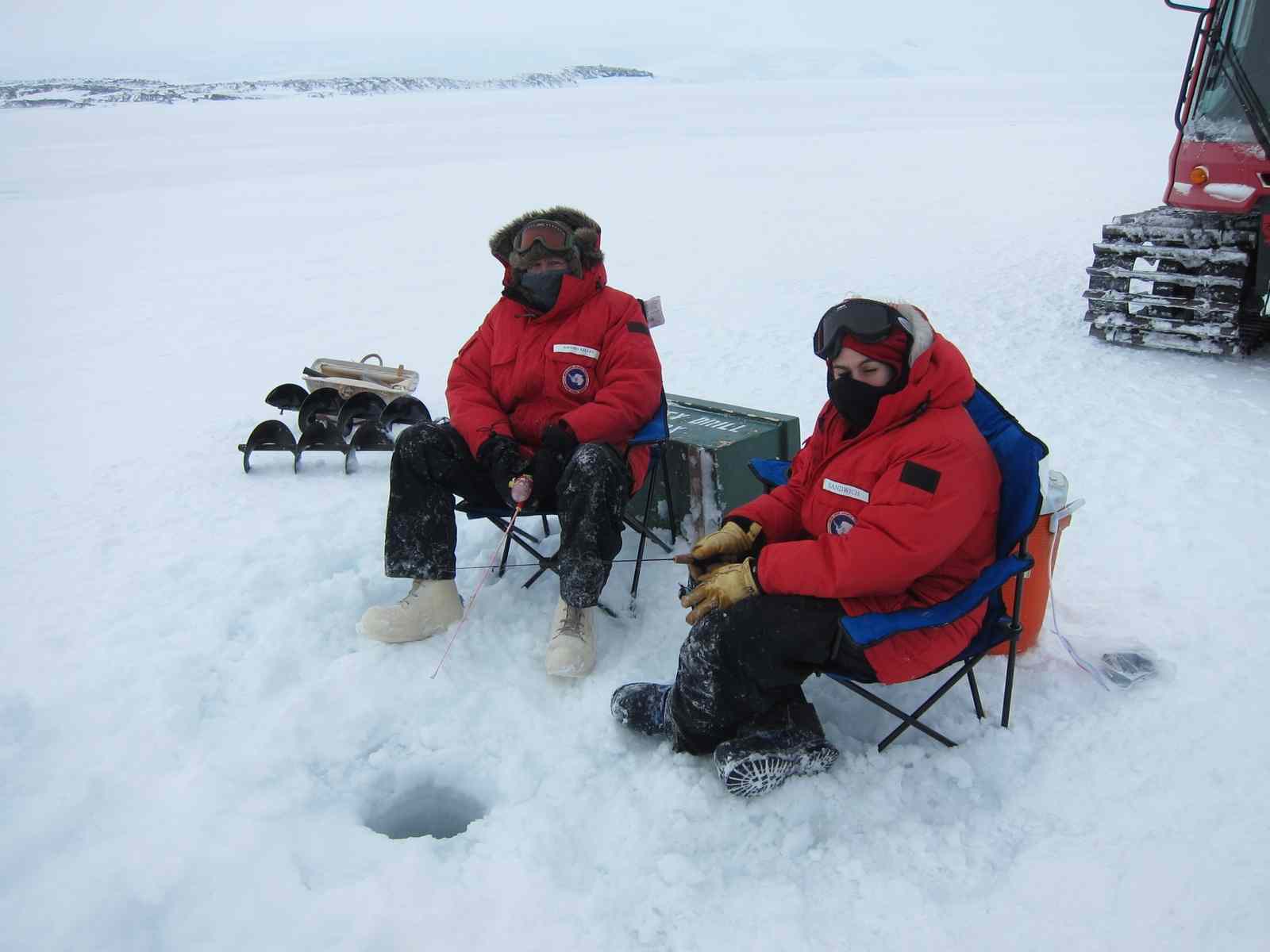 Ice tip #6: Gear up
You don't need to break the bank if you want to venture onto the ice. However, having some extra safety gear is always good practice.
Here are some examples of safety gear:
Ice cleats
Ice safety picks
Throw bag with floating rope
Floatation suit/personal floatation device
Ice tip #7: Bundle up your dog, too
Having your dog or puppy with you on the ice can be a great experience for both of you. Make sure to take some extra precautions when bringing your fur companion out on the ice.
Here are some tips for taking your dog on the ice: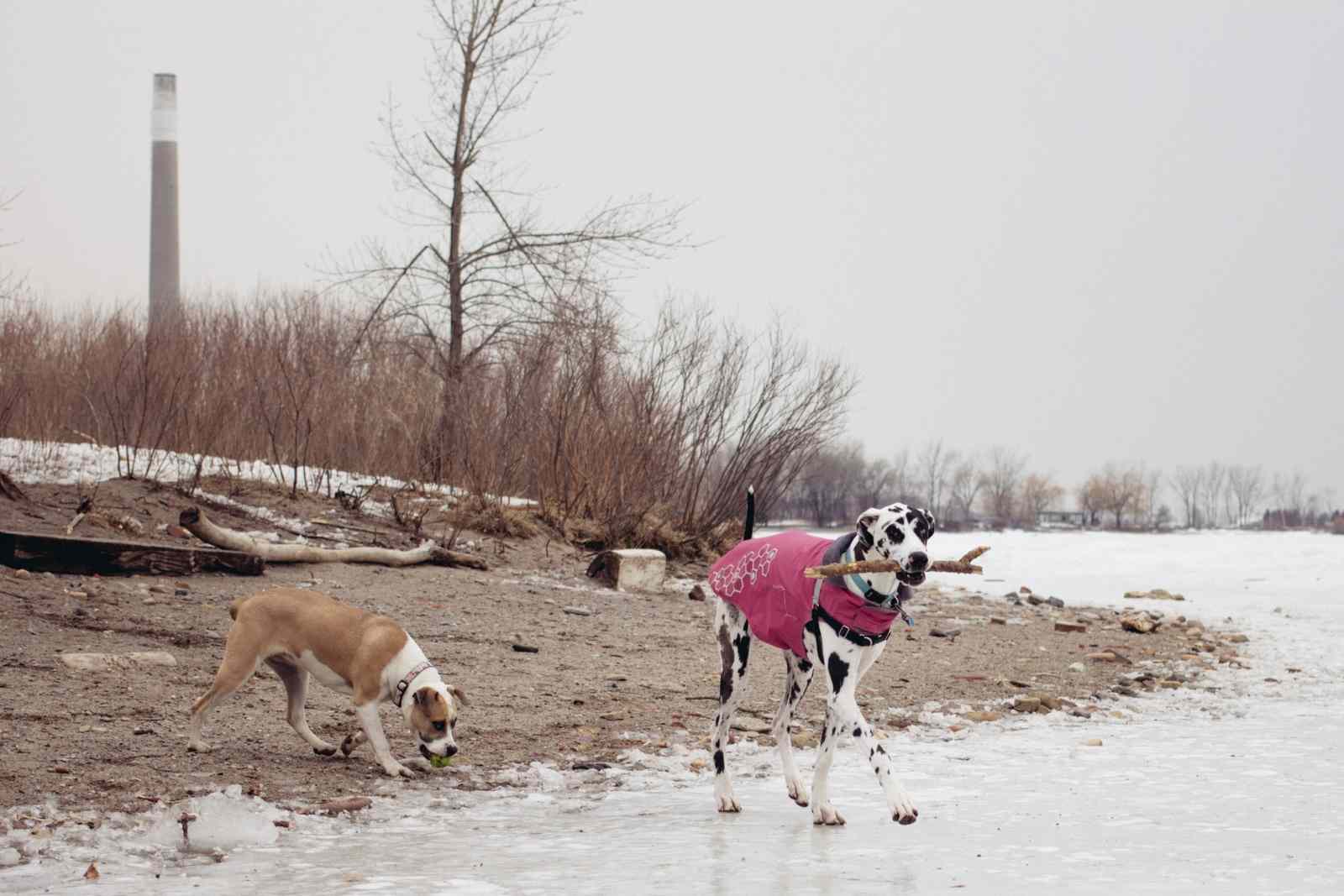 Are you ready to head out onto the ice? Get out there this winter, go camping, see the Northern Lights, try ice fishing, and enjoy all that our frozen lakes have to offer.
Here are some cool destinations for ice activities:
If you go on the ice, share your photos with us using @greatlakesguide and #greatlakesguide #greatlakesguideonice.
---