Thinking about trying ice fishing? Ice fishing in the middle of winter is unlike any other winter activity. There is nothing better than fishing in a heated hut with friends, sipping something warm, surrounded by the wintry beauty of a frozen lake.
Convinced? Read on to learn 8 basic ice fishing tips and get hooked on this exciting sport.
8 basic ice fishing tips:
1. Get your fishing licence
2. Find a place to fish
3. Understand the laws
4. Gear up
5. Ice hut
6. Go Fish
7. Catch and release
8. Keeping fish to eat

Ice fishing tip #1: Get your fishing licence
Whether you want to go fishing or ice fishing, everyone in Ontario is required by law to have their fishing license (with exception of First Nations peoples fishing/hunting within their treaty territory).
In Ontario, getting your fishing licence means getting your Outdoors Card, which will 'hold' all of your licence and any other licences you purchase. For example, an outdoors card can hold a 1 year Conservation Licence, a hunting licence for small game, and a deer licence. The Outdoors Card is good for three calendar years, so it is best to purchase one at the start of the calendar year.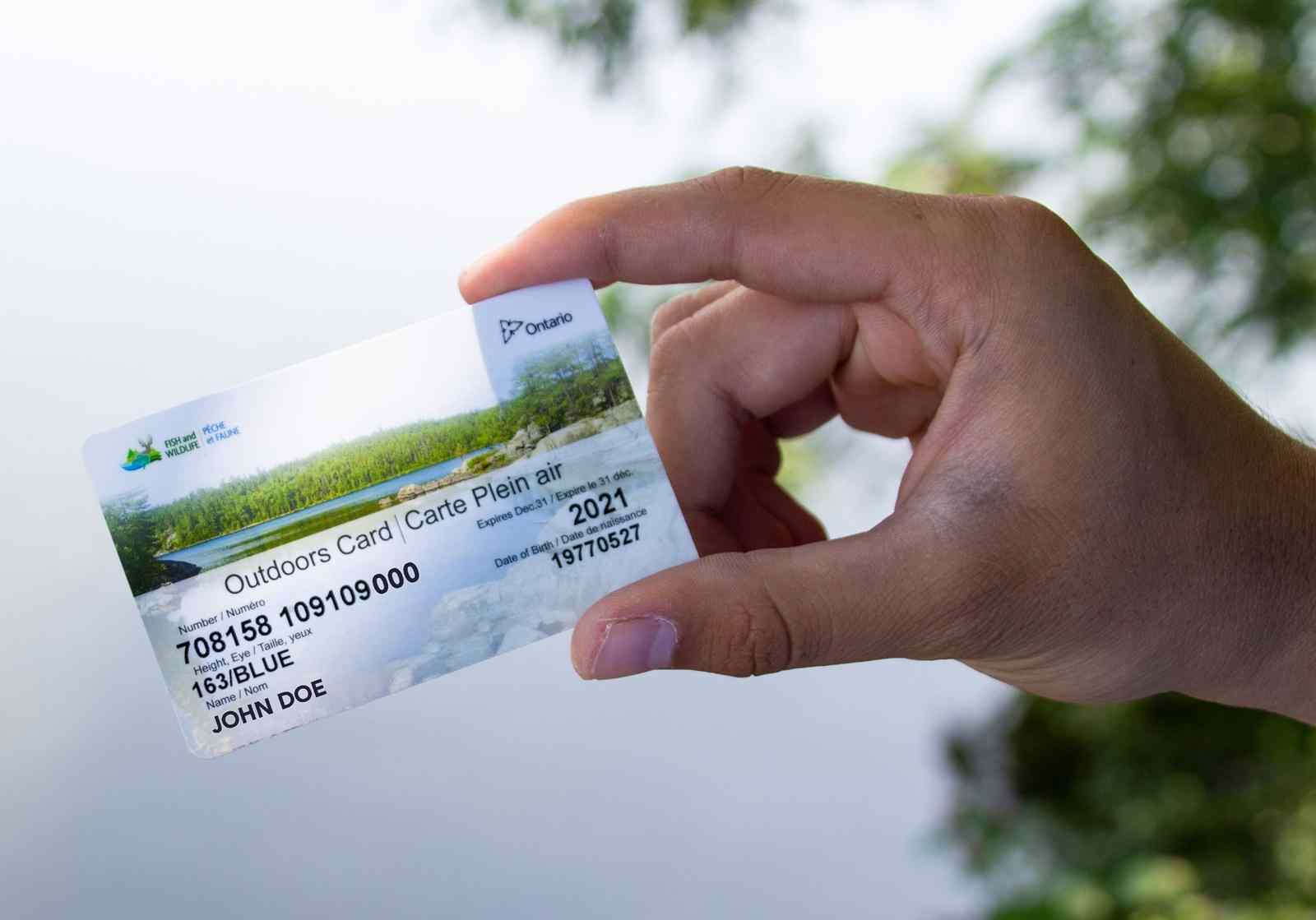 There are two types of fishing licenses in Ontario: Sports licences and Conservation licences. A person with the Sport type licence can keep more fish, while a Conservation type license may work better for those who prefer catch and release fishing.
You can purchase everything you need online, or by visiting a nearby Service Ontario office. For less than $25, you can have an entire year of fishy fun! By purchasing your licence, you directly help conservation efforts throughout Ontario, such as monitoring fish populations and habitat, stocking lakes with fish, and the Learn to Fish program.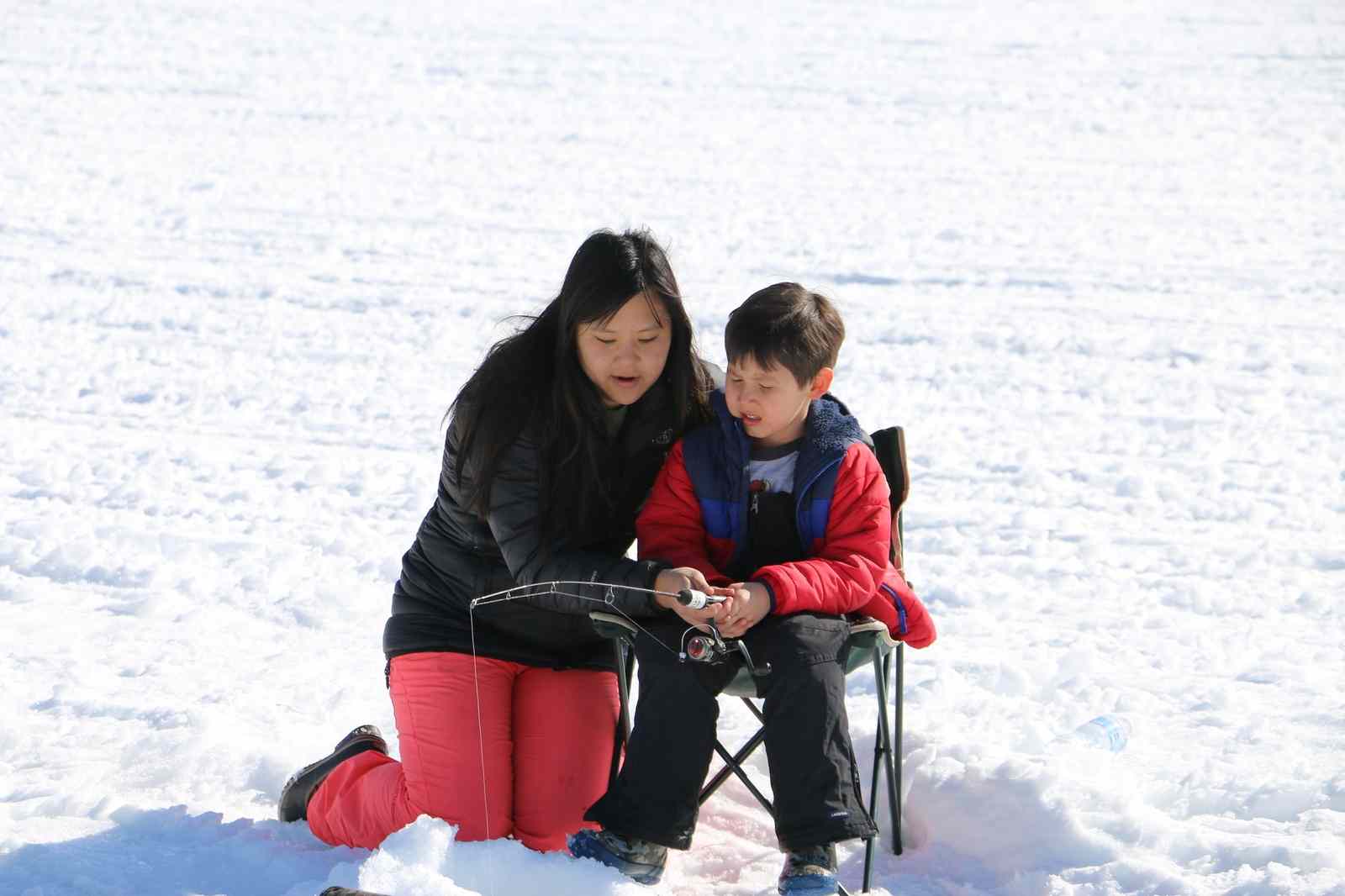 If you're not ready to buy your fishing licence, you have other options. Family Day weekend, is one of the few times during the year that you can go fishing without a licence. Other licence-free days are:
Mother's Day Weekend in May
Father's Day Weekend in June
Family Fishing Week in July
Ice fishing tip #2: Find a great place to fish
Choosing a good spot to go fishing may be one of the hardest decisions you will have to make (right after choosing how to serve up your catch of the day). After all, there are several thousand inland lakes within the Great Lakes Basin!
For areas in Ontario, there is a free online tool that can help plan out your next fishing trip. Before going out, don't forget to check the ice conditions. For more information on this, check out our article on ice safety.
Conservation areas often have knowledgeable staff that are happy to help out beginners. Visit one of these conservation areas if you're new to ice fishing: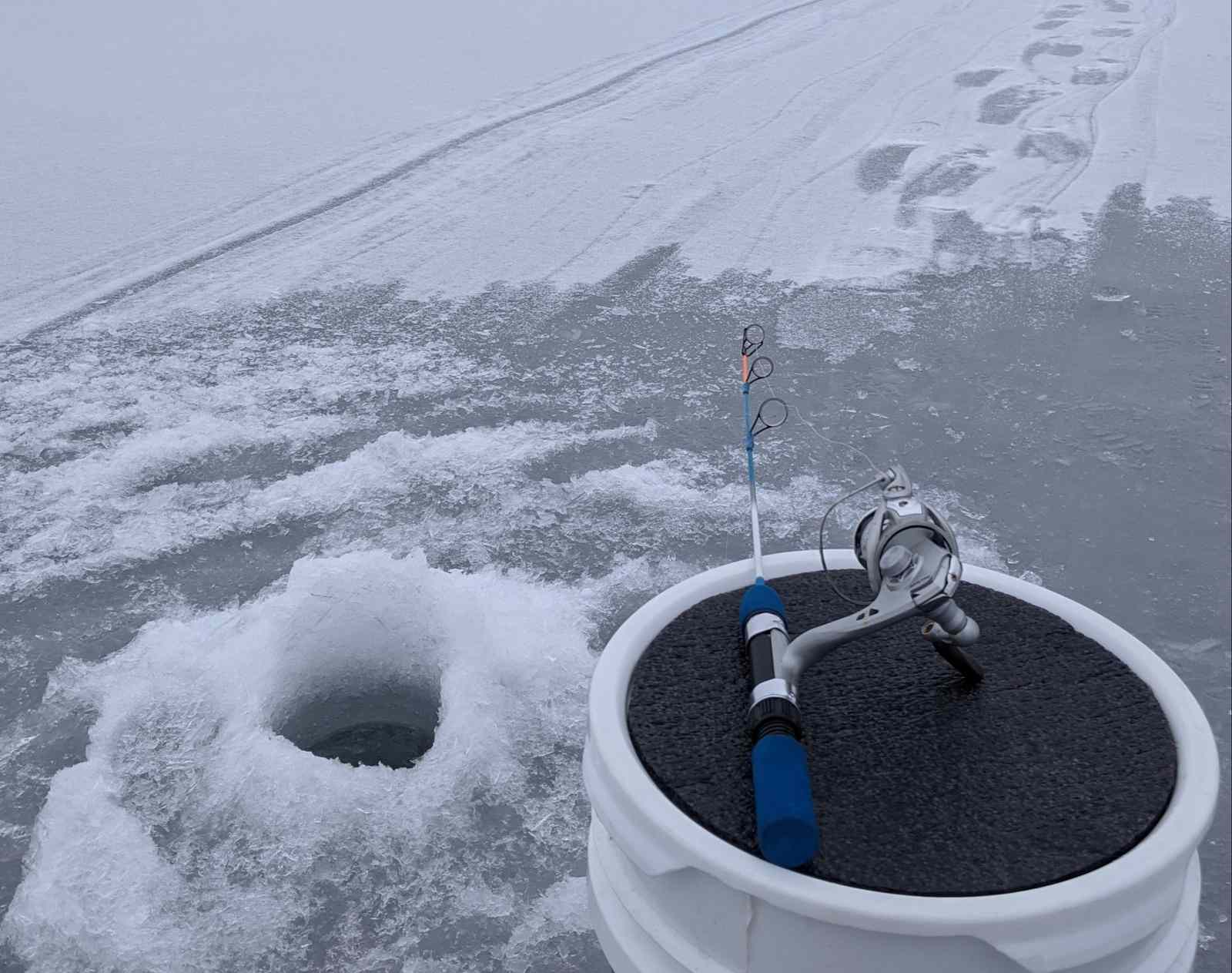 Ice fishing tip #3: Understand the laws
Never drop a fishing line without knowing the law. Not all lakes have the same rules. Some lakes do not allow the use of live bait, while others only allow certain species of fish to be caught. Once you've figured out which waterbody you'd like to fish in, find it in the Ontario Fishing Regulations and read up on the rules.
Need help understanding the Fishing Regulations? Feel free to contact your local Ministry of Natural Resources and Forestry office or your local fishing shop.
Ice fishing tip #4: Gear up
Now you may wonder, "What do I need to bring?". If you are a beginner, stick to these basics for your first time:
Ice fishing rod (try to get a reel and rod combo with 5-8 lbs test line)
Fishing tackle (consider using tackle share)
Hand crank ice auger
Ice scooper or slotted spoon
Measuring tape (to measure the fish and the ice)
Bucket with a lid and/or a camping chair to sit on
Warm lunch and a warm drink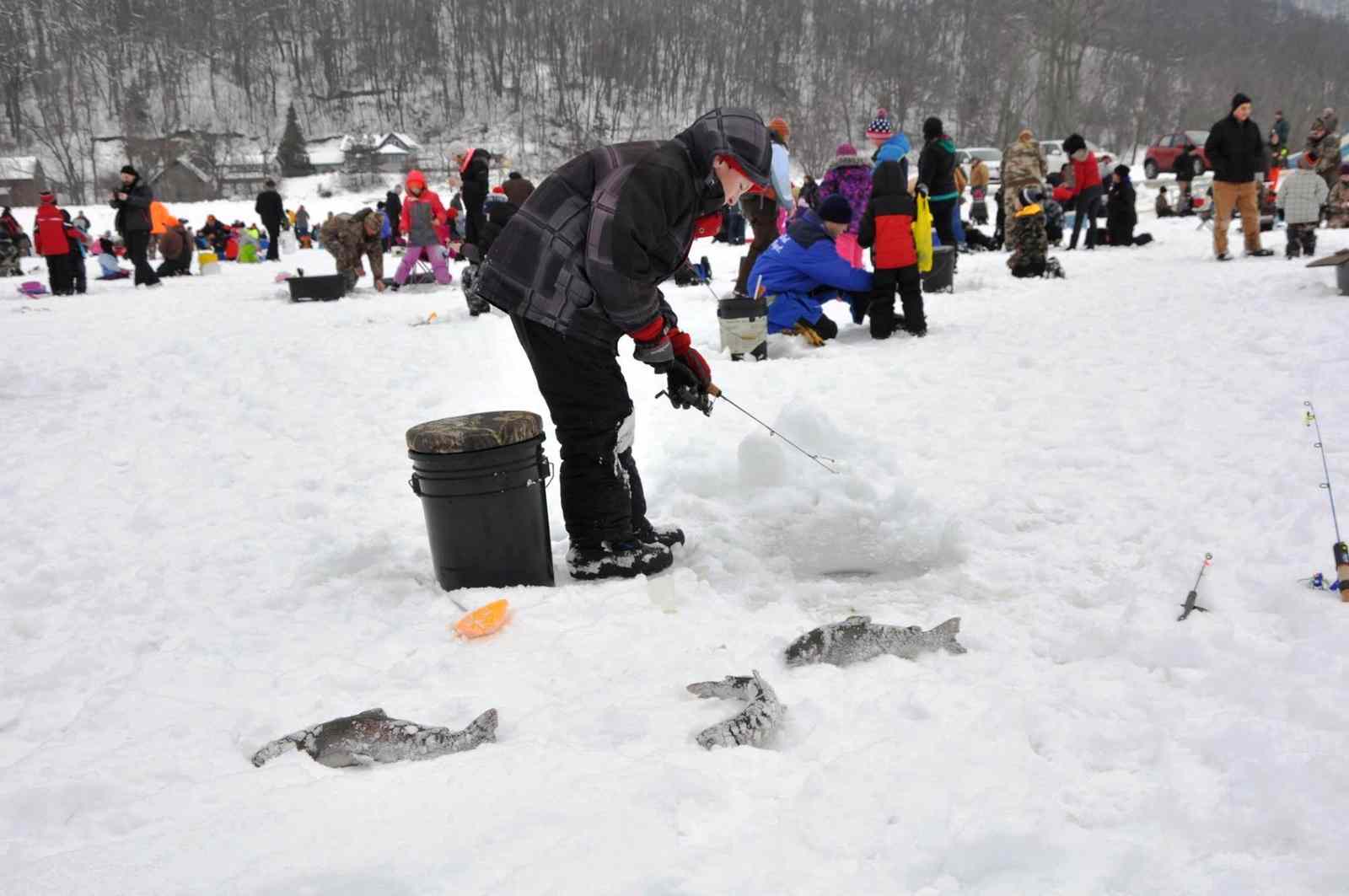 If you do end up getting hooked on ice fishing, you can purchase extra gear to help you stay out longer, such as an ice hut, heater, or underwater camera.
Ice fishing tip #5: Rent an ice hut
During the wintertime, there are other ways of customizing your ice fishing experience. Renting a hut for a weekend or a day can be just as fun! Most hut operators will know the ice conditions of the lake, the regulations, and best of all, where the fish are. The huts you can rent are often insulated and may be equipped with heating for those cold windy days.
Even better, some companies will drill the holes for you and even rent out ice fishing gear. Staying overnight can land you in a cozy cabin on the ice, complete with washrooms, kitchen, beds, and a fishing hole. You can fish from the comfort of your bed!
Some local ice hut operators are: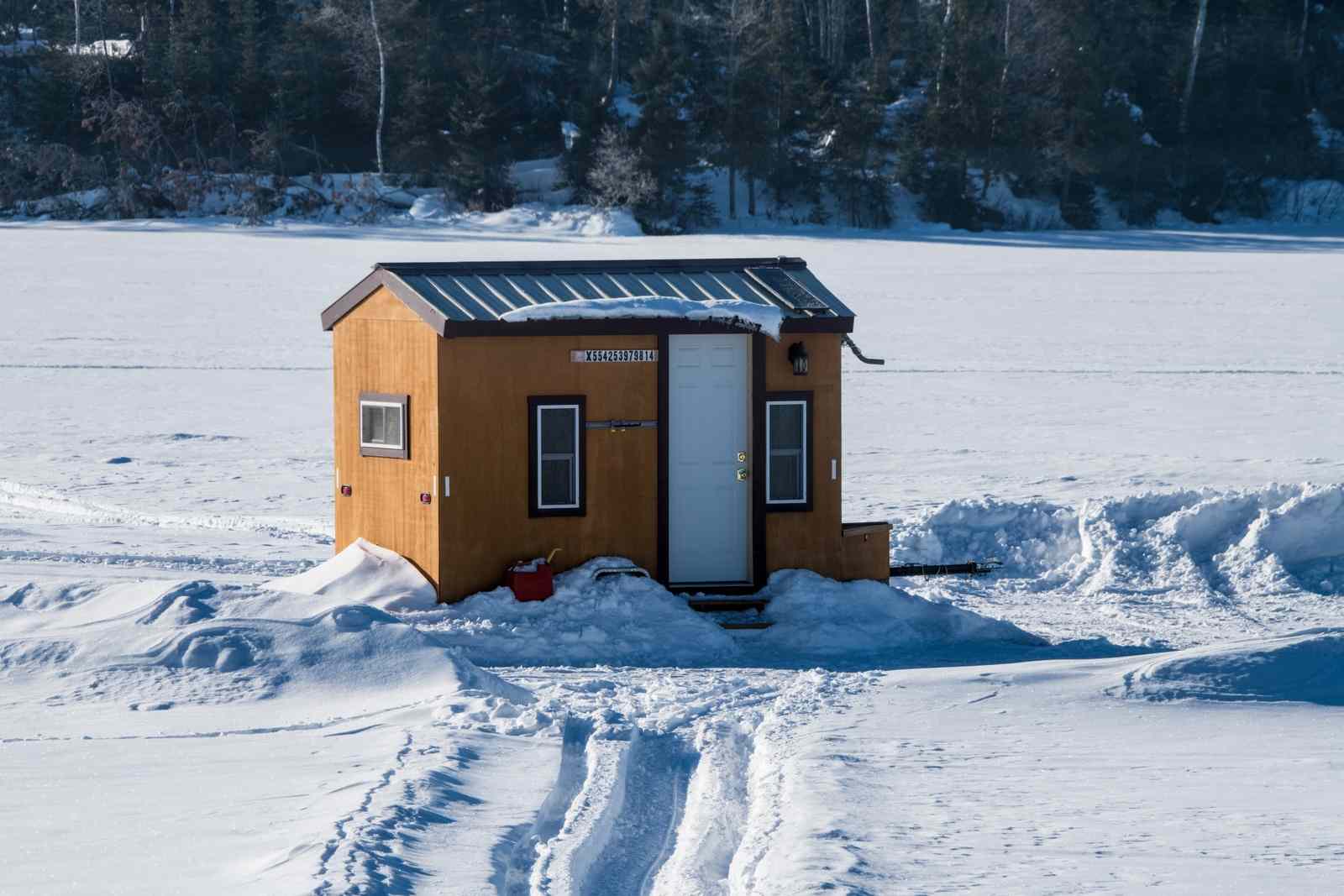 Ice fishing tip #6: Perfect your ice fishing approach
You've checked the maps, the ice conditions, and the regulations. You've packed your gear, your lunch, and your best of friends (never go alone). Now, it's time to go ice fishing!
When on the ice, it is safest if you check the ice conditions periodically as you walk to your preferred fishing location. Ice conditions can change like the weather. Once you reach your spot, drill your hole with the ice auger. This is also a great way to quickly warm up (it's a work out!). Clear the ice from the hole with the ice scooper, set up your chair, and enjoy the view for a few minutes.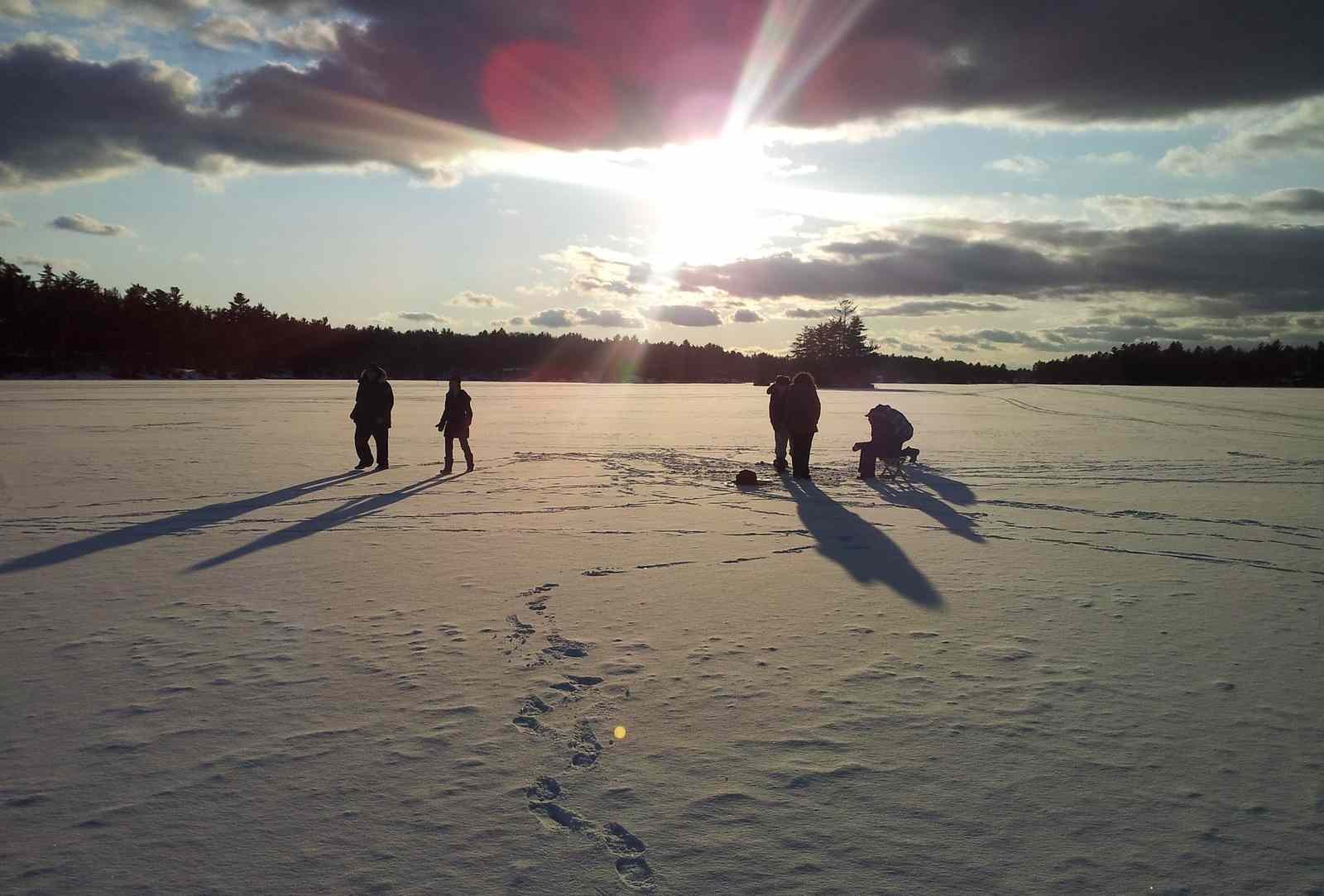 Attach the lure to your line and drop it down the hole. Watch as the lure as it falls and the line as it unwinds. Once the line has stopped unwinding (the line will loosen), reel it in until it's tight. You should aim to be 30 cm (1 ft) above the bottom of the lake. Next, jig the lure a little bit by raising the tip of the rod up and down. Do not overly jig the lure, as this might scare the fish away.
If you feel a tug on your line, quickly raise your rod to set the hook. Reel the fish in, and congratulations, you've caught your first fish!
Ice fishing tip #7: Know how to properly catch-and-release
The catch-and-release method is often used when an out-of-season fish species is caught by accident or if the fish is under the required size for keeping. Also, many people practise the catch-and-release method voluntarily.
If you plan on releasing your fish, here are some tips:
Use barbless hooks (using a pair of pliers and pinch down on the barb of the hook)
Avoid fishing in water deeper than 6 meters (19 feet) as this puts the fish under the bends (decompression sickness).
Reel in the fish as quickly as possible, as this helps the fish recover faster from the fight.
Keep the fish in the water as much as possible.
Don't put your fingers in its gills.
Hold the fish horizontally with both hands.
If the hook is too deep, cut the line and release the fish.
For more tips, read catch-and-release fish handling by the Government of Ontario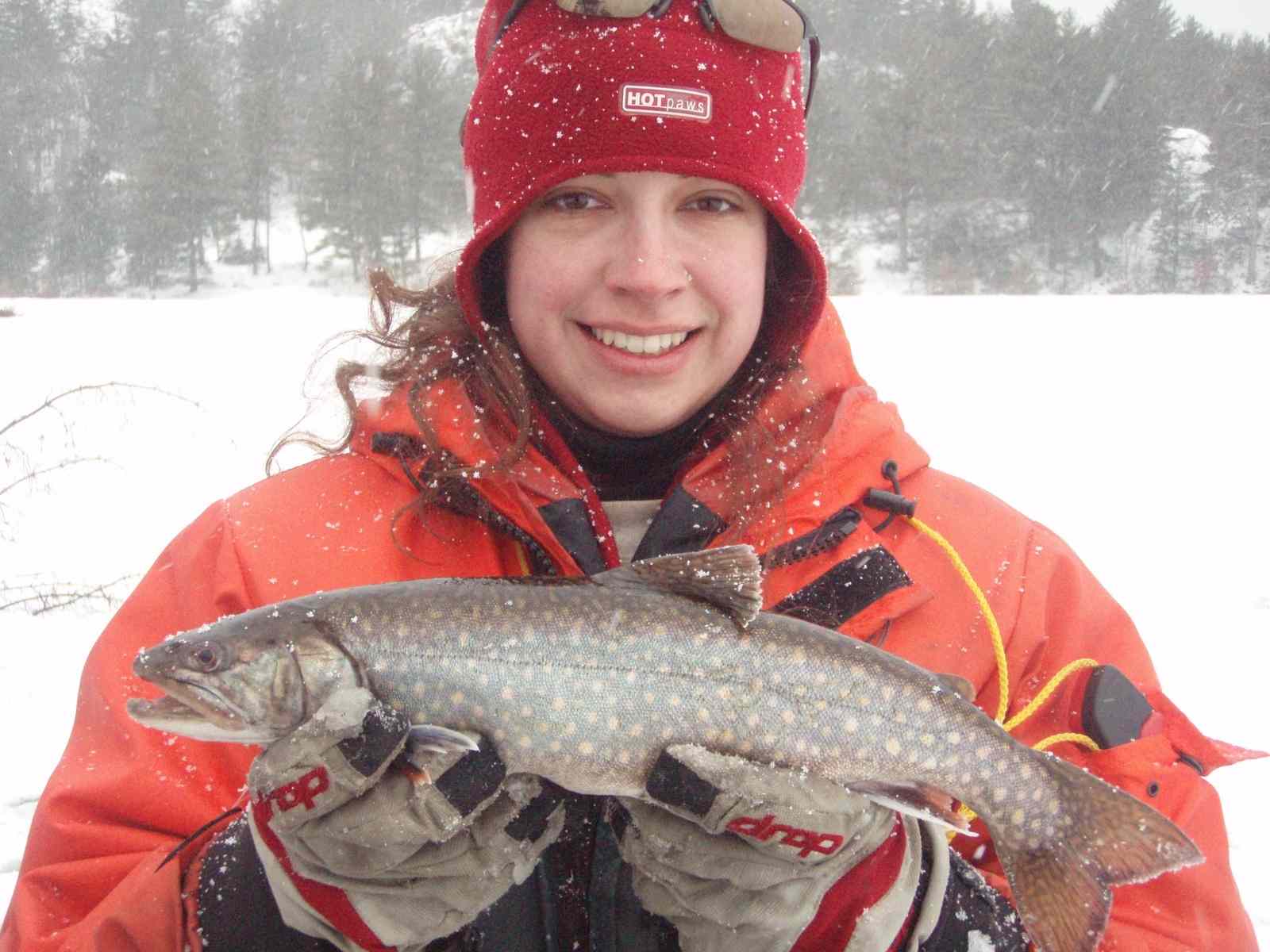 Ice fishing tip #8: From lake to plate - eating your catch
There is something special about eating fish that you've caught yourself. This also reinforces the connection that we have with the water. When you plan on keeping your catch, it is important to respect the fish by culling it as quickly and effectively as possible. To do so, perform a quick and sturdy blow to the fish's head (in between the eyes) with a round piece of wood. This may sound graphic, but it is the quickest and best way to minimize unnecessary suffering.
Keep the fish cold until it's ready to be cleaned at home.The best way to clean the fish is to fillet it, as this provides a boneless piece for eating. To learn how, read the Ontario Government's Cleaning and Cooking section or Camping Cooks tips for beginners.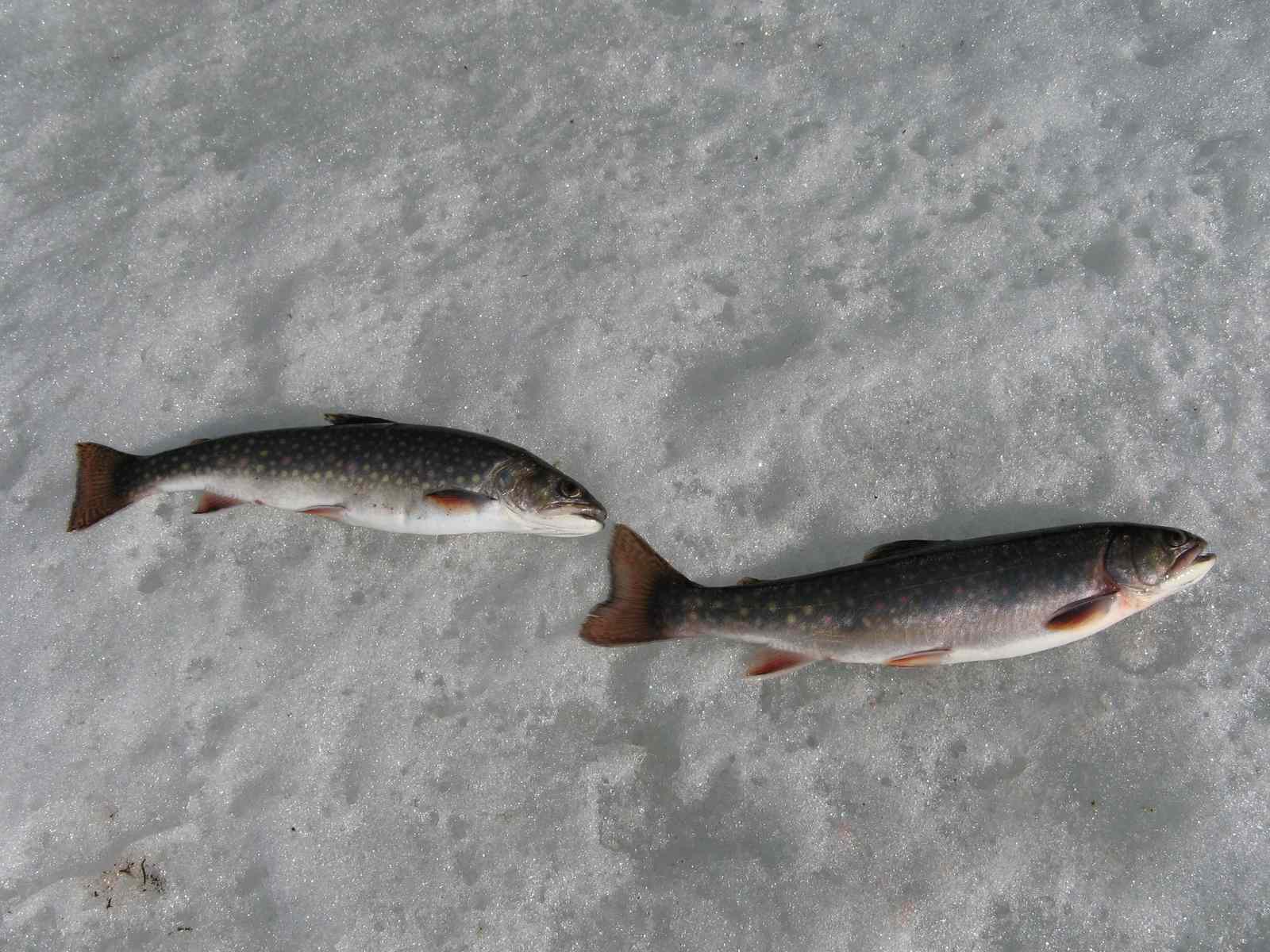 Please note: This guide only applies to Ontario. Please check your state/provincial regulations as they might differ from Ontario, Canada.
If you go ice fishing, please share your photos with us using @greatlakesguide and #greatlakesguide #greatlakesguideicefishing
---