As September looms nearer, we are faced with the reality that summer is coming to an end. Some of you may have already started topping everything with pumpkin spice and wearing scarves and flannels. But for those of us not ready to pack up the swimsuit, we are here to help you make the most out of the last few weeks of summer.
We have compiled a list of some of the best swimming beaches in Ontario. So put on that yellow polka dot bikini and hit the freshwater waves!
1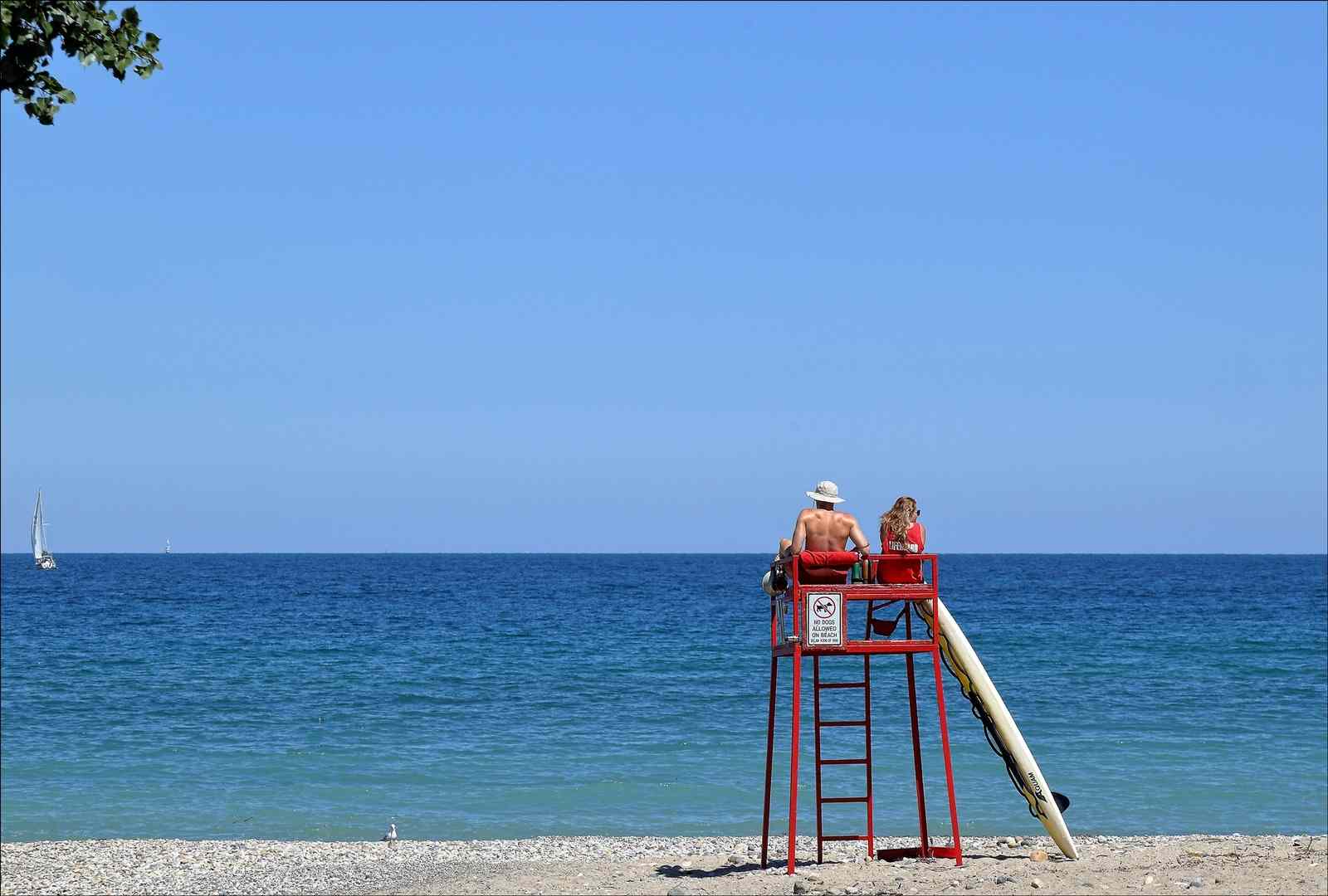 Canatara Park Beach is home to a 1 km long beach in Sarnia, Ontario. The beach is composed of pebbled beaches and soft sand stretching out into the cool blue waters of Lake Huron.
It is a Blue Flag beach with superb water quality. Plus, there is a lifeguard on duty during the summer months! The lifeguard shack also has life jackets that visitors can rent out, so you can be sure that everyone stays safe in the freshwater waves. Canatara is a nice, quiet beach for those of you looking to spend your last few days of summer just chillin' in the water.
Did You Know?
A
Blue Flag beach
is one that meets strict water quality and safety criteria. These beaches have been certified as being clean, accessible, eco-friendly, and having great water quality! There are 27 Blue Flag beaches in Canada.
2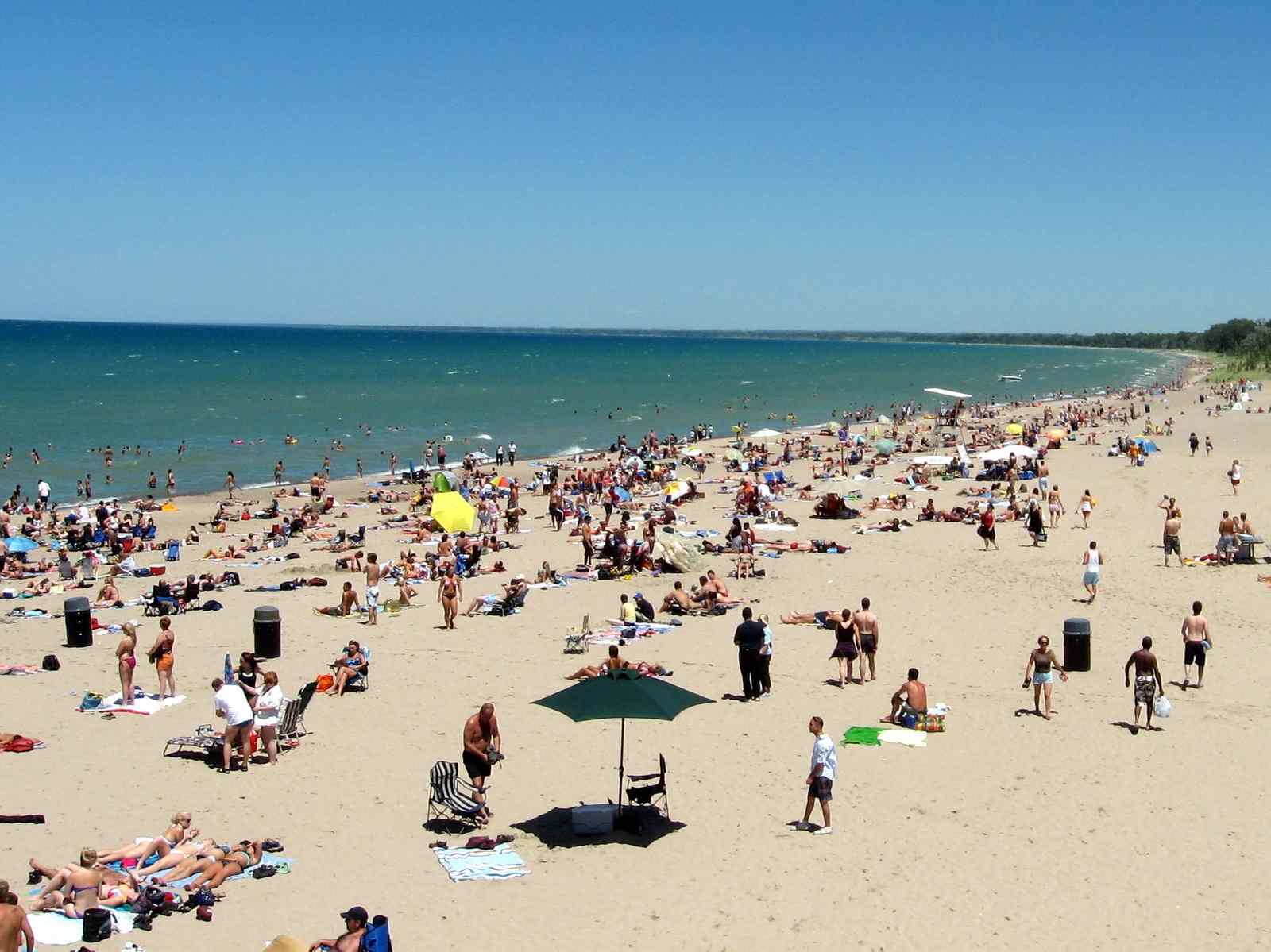 Grand Bend Beach is well-known to be one of Ontario's best beach spots. The small lakeside town is pumping in the summer, with people coming from miles around to experience the waves on Lake Huron's coast.
Another Blue Flag beach, Grand Bend is home to crystal clear waters that crash onto endless sandy shores. They also have lifeguards on duty in the busy summer months. For those of you looking to party in the waves, head over to North Beach where hundreds of young adults live it up on the coast in beach cottages. And for a quieter, more family oriented swim, head to South Beach.
3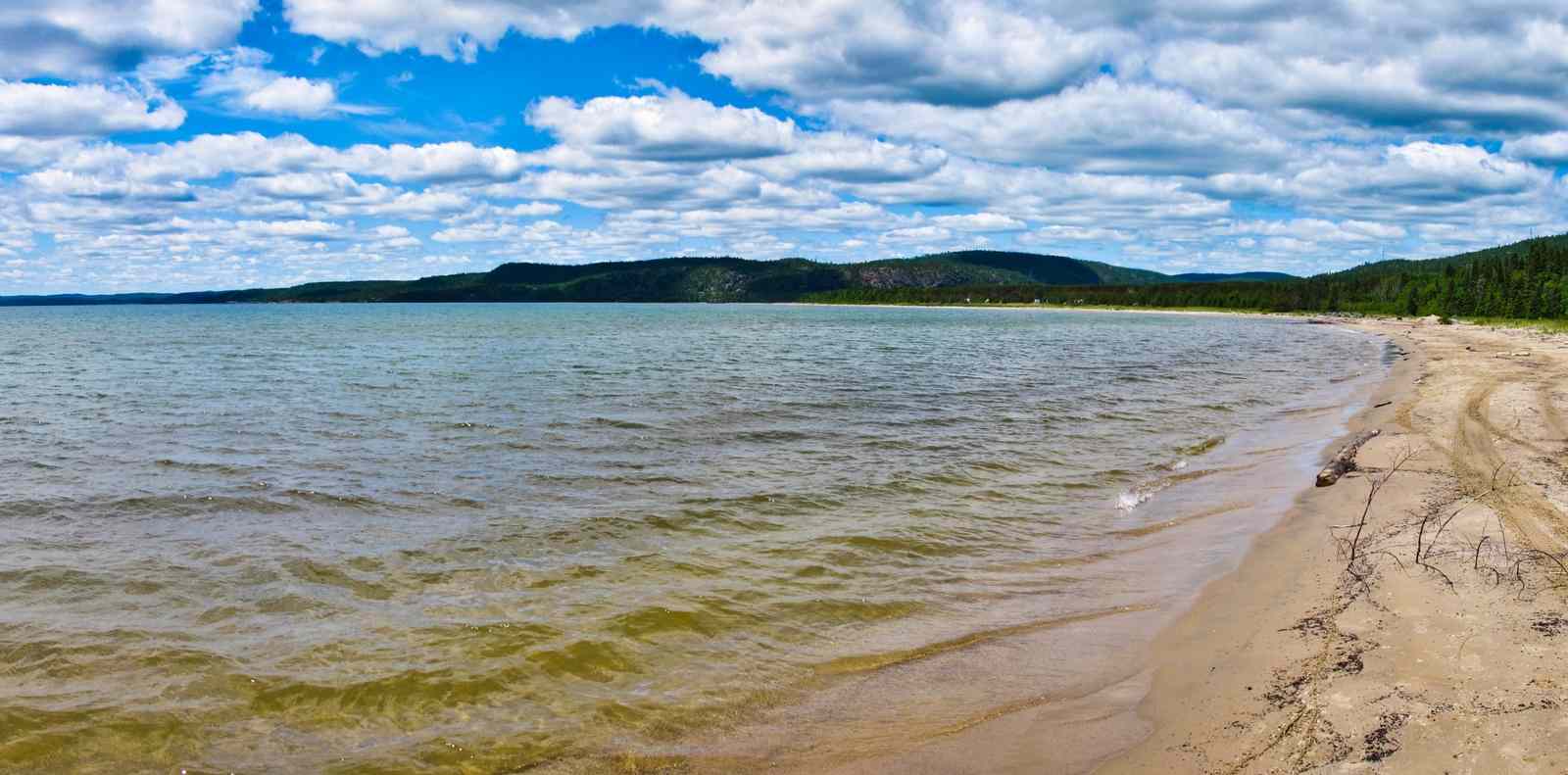 For a true, pristine Great Lakes swimming experience, Neys Provincial Park Beach is the place to go. Situated on the wild northern shores of Lake Superior, this gorgeous beach is perfect for an end of summer retreat. The 2 km beach is situated along Ashburton Bay and is made of soft, fine sand with fairly shallow water.
While Lake Superior is notoriously cold, these waters are shallow enough that you can enjoy a warmer, more refreshing swim!
4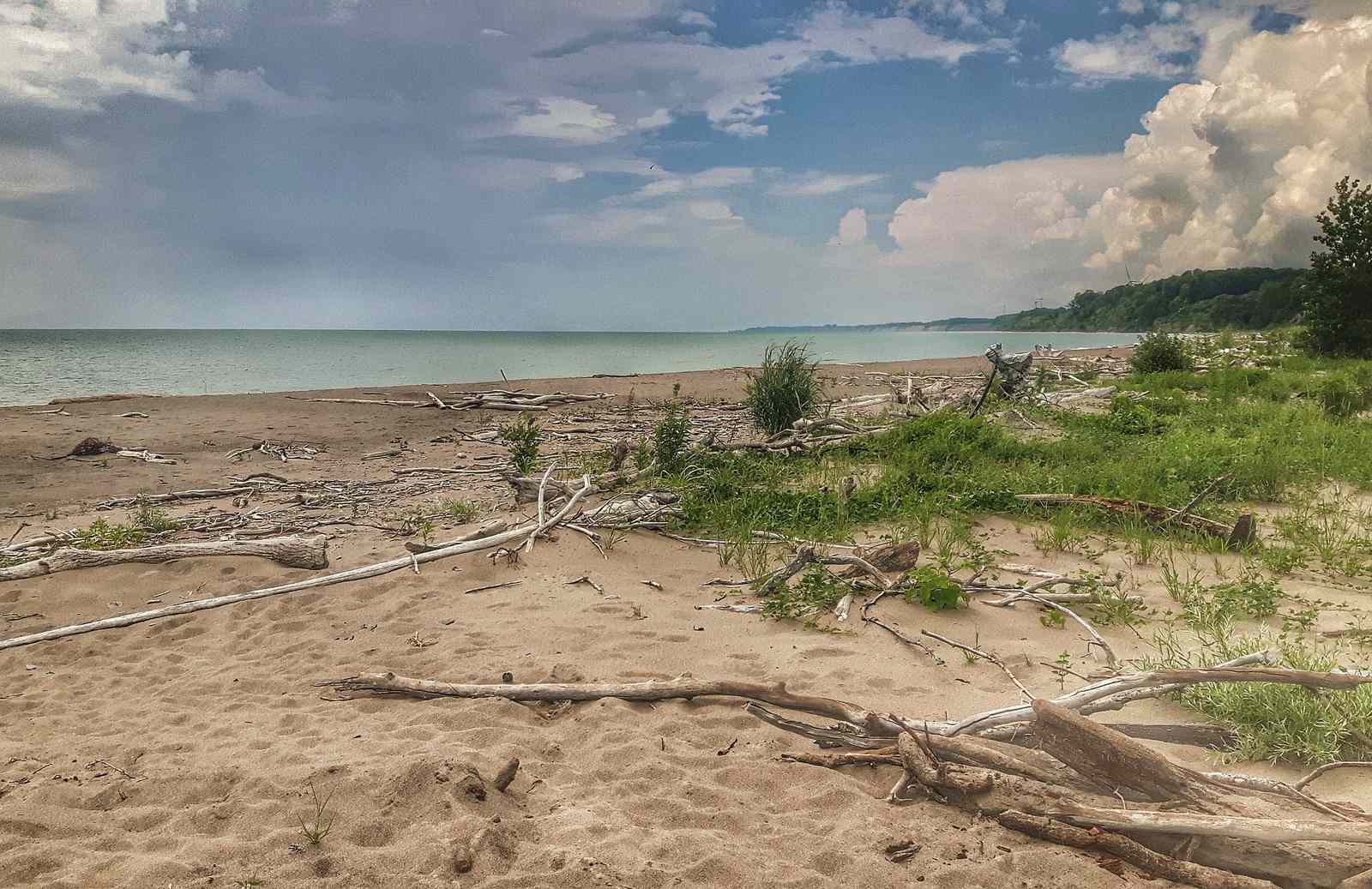 Visit Port Burwell to experience the "jewel of Lake Erie's northern shore". These pristine beaches will have you coming back year after year. The warm Lake Erie waters make for an ideal swimming spot for people of all ages. This is also a Blue Flag beach, so you will be swimming in some of the best waters that this province has to offer!
5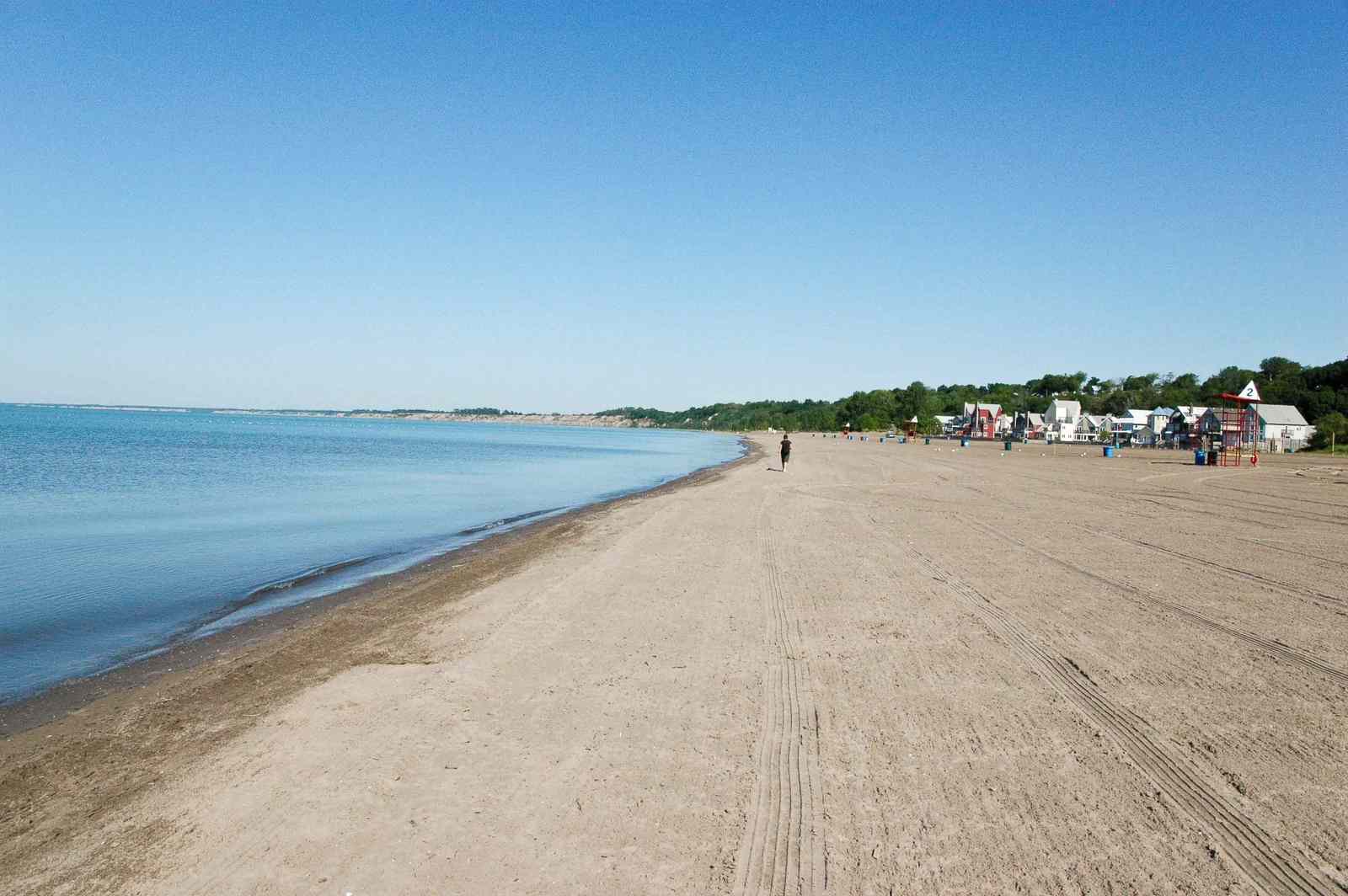 Once known as the "Coney Island of the Great Lakes", Port Stanley is a very popular destination for summer beach-goers in Ontario. Warm waters, soft sand, and shores that drop off gradually into the water make this an ideal summer swimming destination. The hot August sun will have you splashing your way into the waves in no time!
Port Stanley's Main Beach has lifeguards patrolling in the summer months, and is a Blue Flag Beach. In fact, it was the first beach on Lake Erie to receive a Blue Flag distinction!
6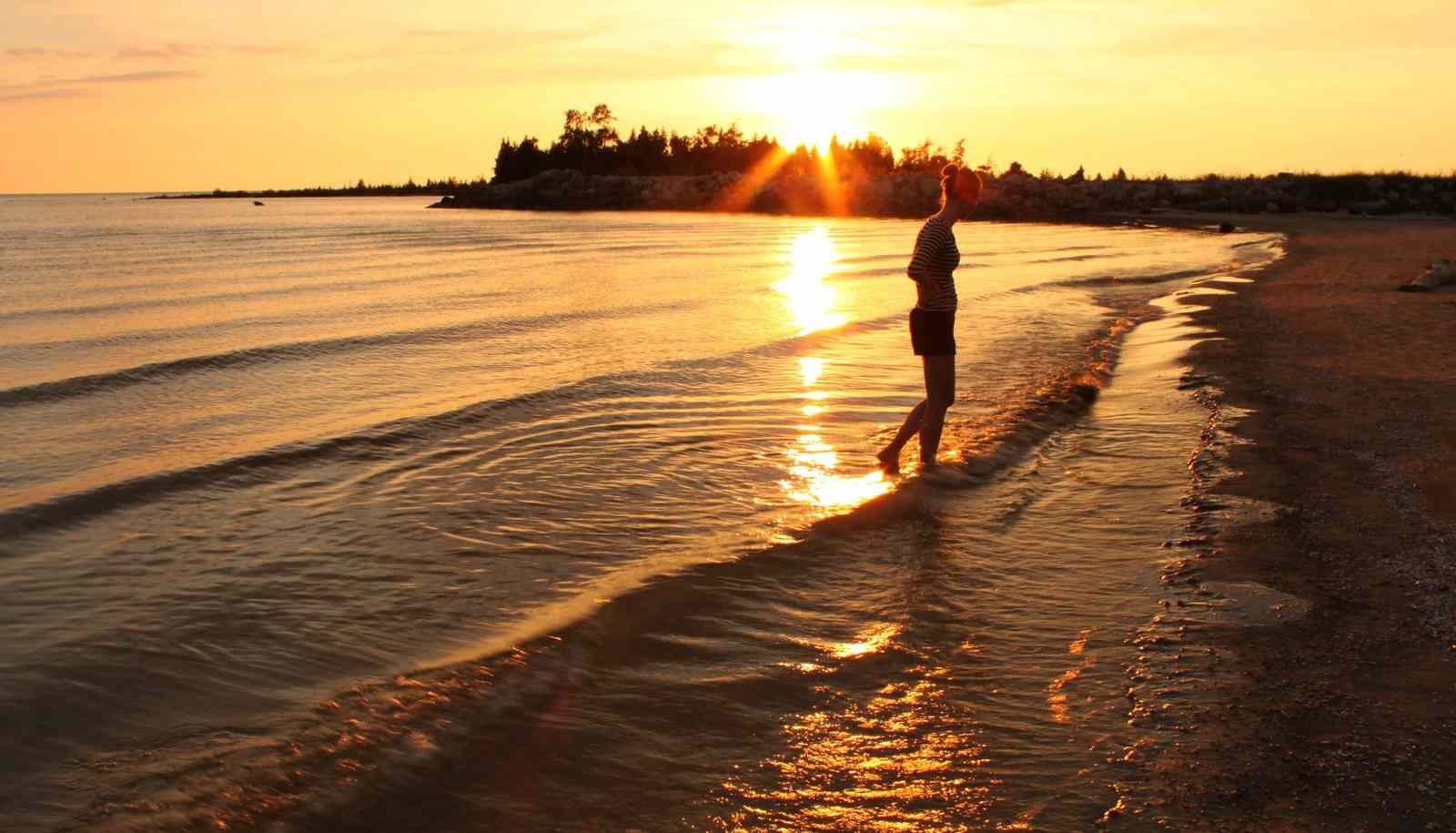 Last but certainly not least, Sauble Beach. This destination has been named the number one beach in Canada by "Macleans Magazine" and attracts thousands of visitors each year.
Sauble Beach is known for its cool, laid-back vibe. It is a superb swimming destination with over 7 km of pristine sandy beaches — the second longest freshwater beach in the world! The waters are pristine and are some of the warmest on Lake Huron.
Not to mention, Sauble Beach is home to some of the best sunsets in the region. So, stay right into the evening and go for a magical swim at dusk.
So there you have it! These are the top 6 swimming beaches in Ontario. Working on that perfect tan on sandy shores are important, but don't forget to practice caution when you are swimming in open water. Make sure to review the 3 things to remember for open water swimming article and check out the water quality on beach pages before you head out.
---