Are you a beginner swimmer? Or a beginner outdoor swimmer? Don't worry! The Great Lakes are a terrific place to discover the wonders of swimming in natural waters. And there are so many locations to give lake swimming a try!
We understand that jumping into unknown mysterious waters can be intimidating, but don't worry.
Here are our top 3 recommended beaches for beginner swimmers:
1
Aaah, Port Stanley. While this lakeside town was once known as the "Coney Island of the Great Lakes," Port Stanley is now a quaint spot recognizable for its maritime character. It attracts tens of thousands of beach-goers each year, and it's easy to see why!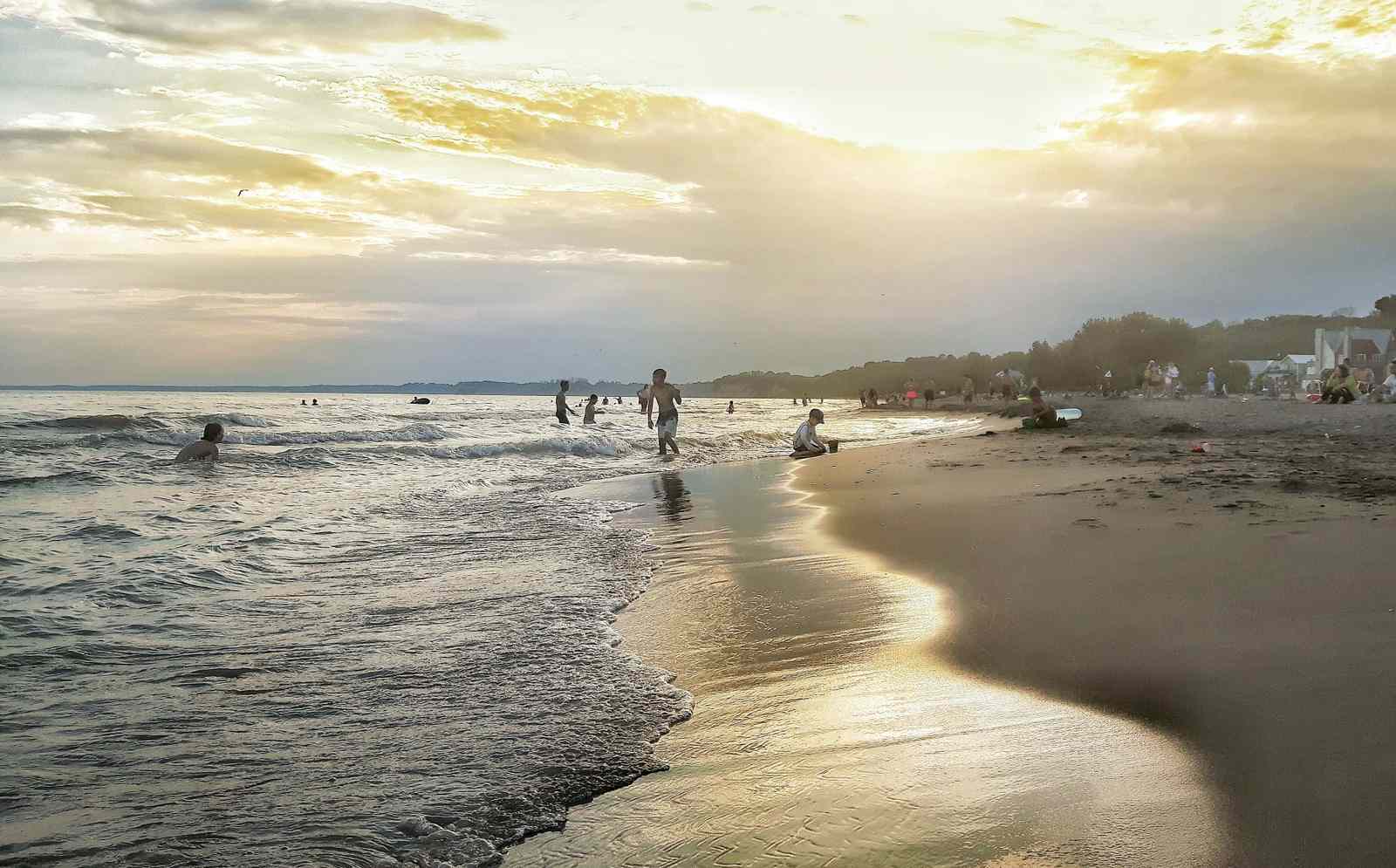 Located on the north shore of the warmest Great Lake (Lake Erie), Port Stanley's beaches are shallow, warm, and sandy. Their gentle and gradual drop offs mean that you don't have to worry about losing your footing and slipping underwater (walk in for 100m and you will still have water at chest level!), so it's perfect for young kids and beginners.
"But what if I have to pee?" Not to worry, bathrooms with flushing toilets and running water are just a few steps away.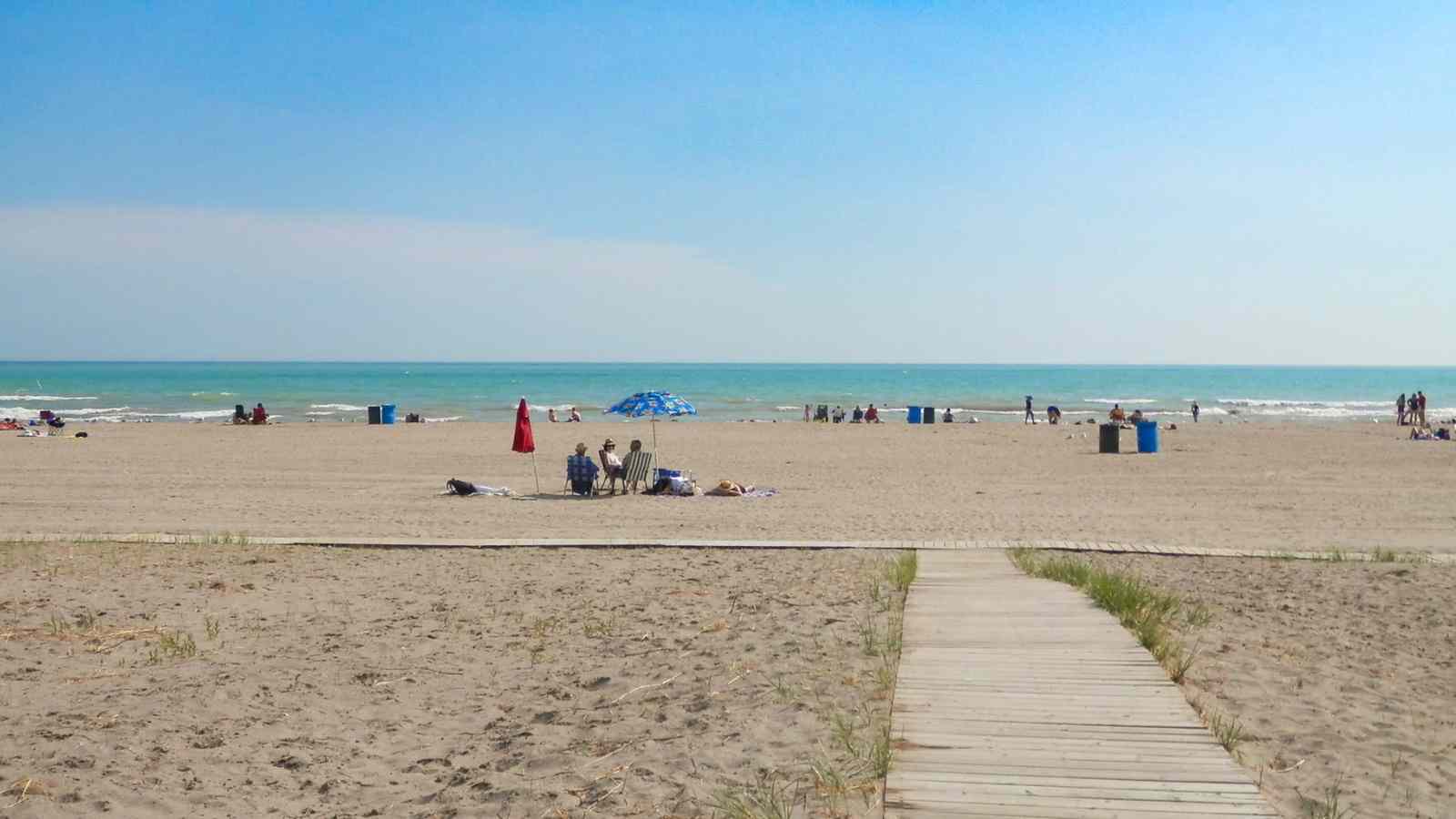 "What if I something happens and I need help?" Well, these beaches are patrolled by lifeguards in the summer months — like a scene from Baywatch, they will come running to your aid should you need any assistance (thankfully, not in slow motion).
For those of you using wheelchairs or strollers, there is a boardwalk that stretches along the beach, and mats to make the beach easy to access.
2
Ready to feel like you're in the Caribbean without spending hundreds of dollars on a flight? Take a trip to Grand Bend, one of the most popular beaches in the region. This town has plenty of boutiques and a fun, bustling atmosphere, making it the perfect summer getaway!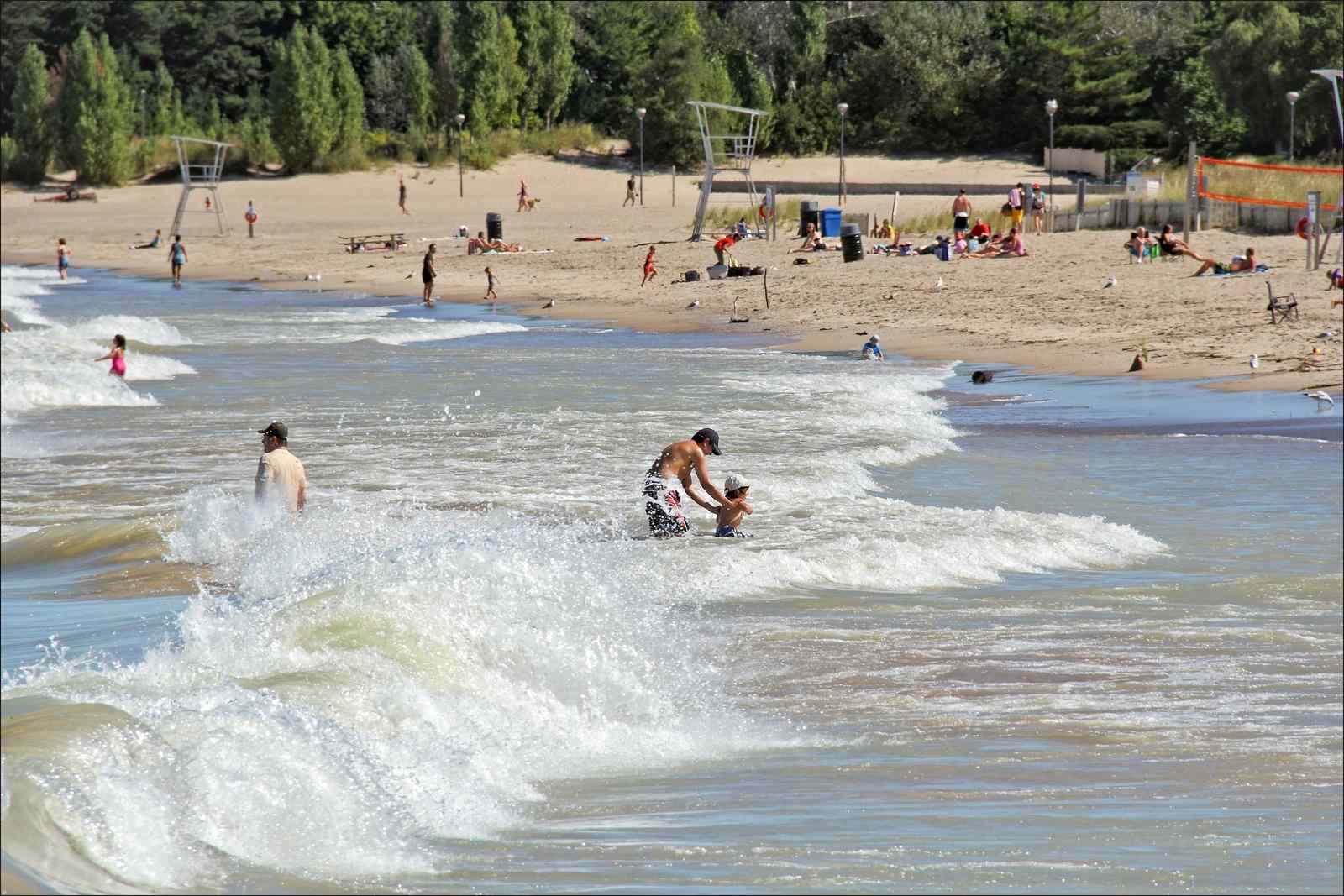 The beaches are pristine and soft, just like your dream tropical destination! Grand Bend is situation on the shores of Lake Huron, right next to Pinery Provincial Park. The park itself is lined with beaches gifted with iconic sand dunes and the clearest blue waters. These beaches are warm and shallow, and the horizon plays host to some of the best sunsets in the world.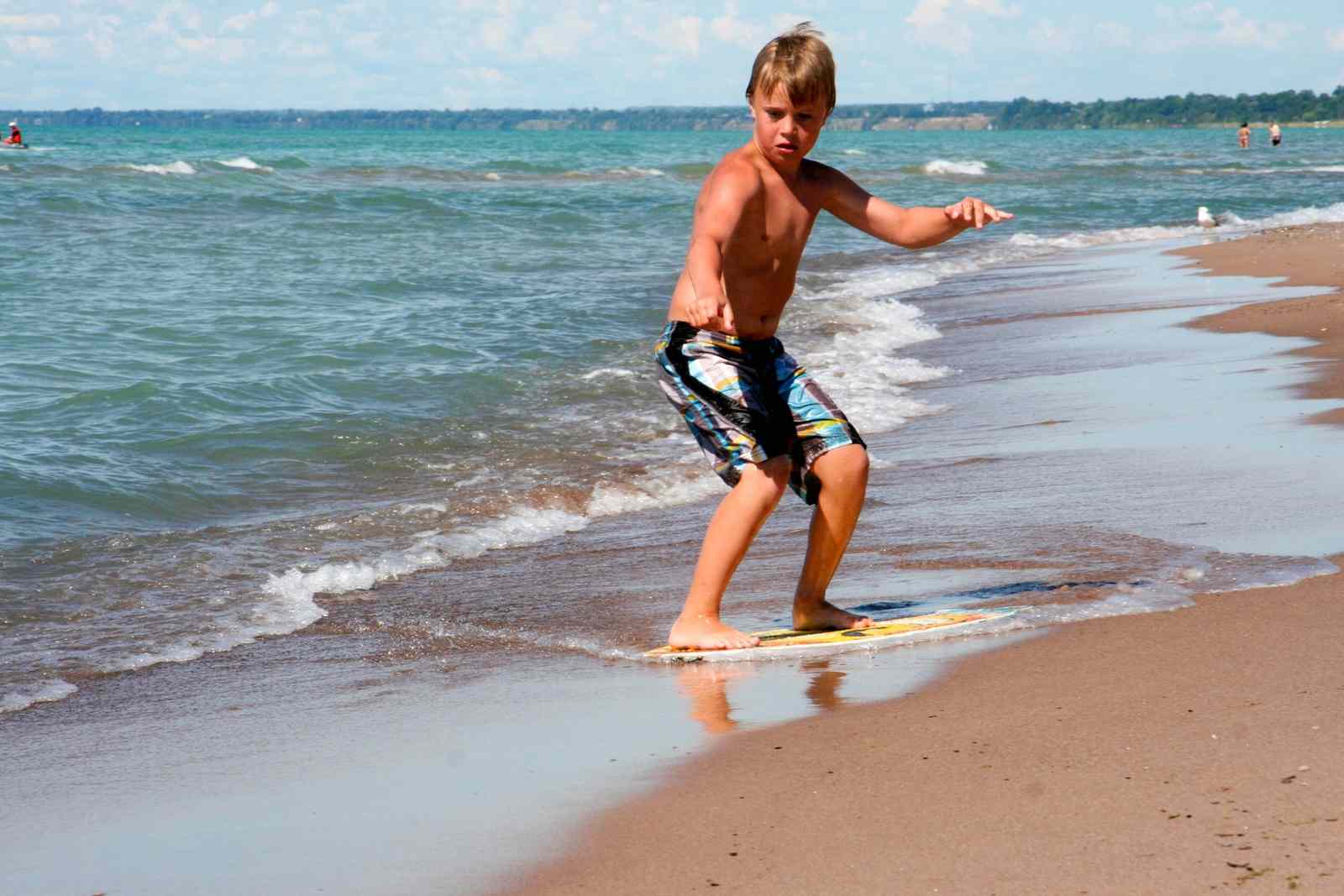 At Grand Bend, you will find lifeguards on duty during the summer months and strict water safety guidelines. There are also washrooms nearby and mats to make the beach accessible to those using wheelchairs and strollers.
3
Last, but certainly not least, is Sauble Beach. Described by many as a "friendly" destination, this beach is perfect for beginners. It has been named number 1 in Canada by Maclean's Magazine — and for good reason.
Sauble Beach has been compared to beaches of the Mediterranean resort regions, with its warm, shallow waters and spectacular sunsets.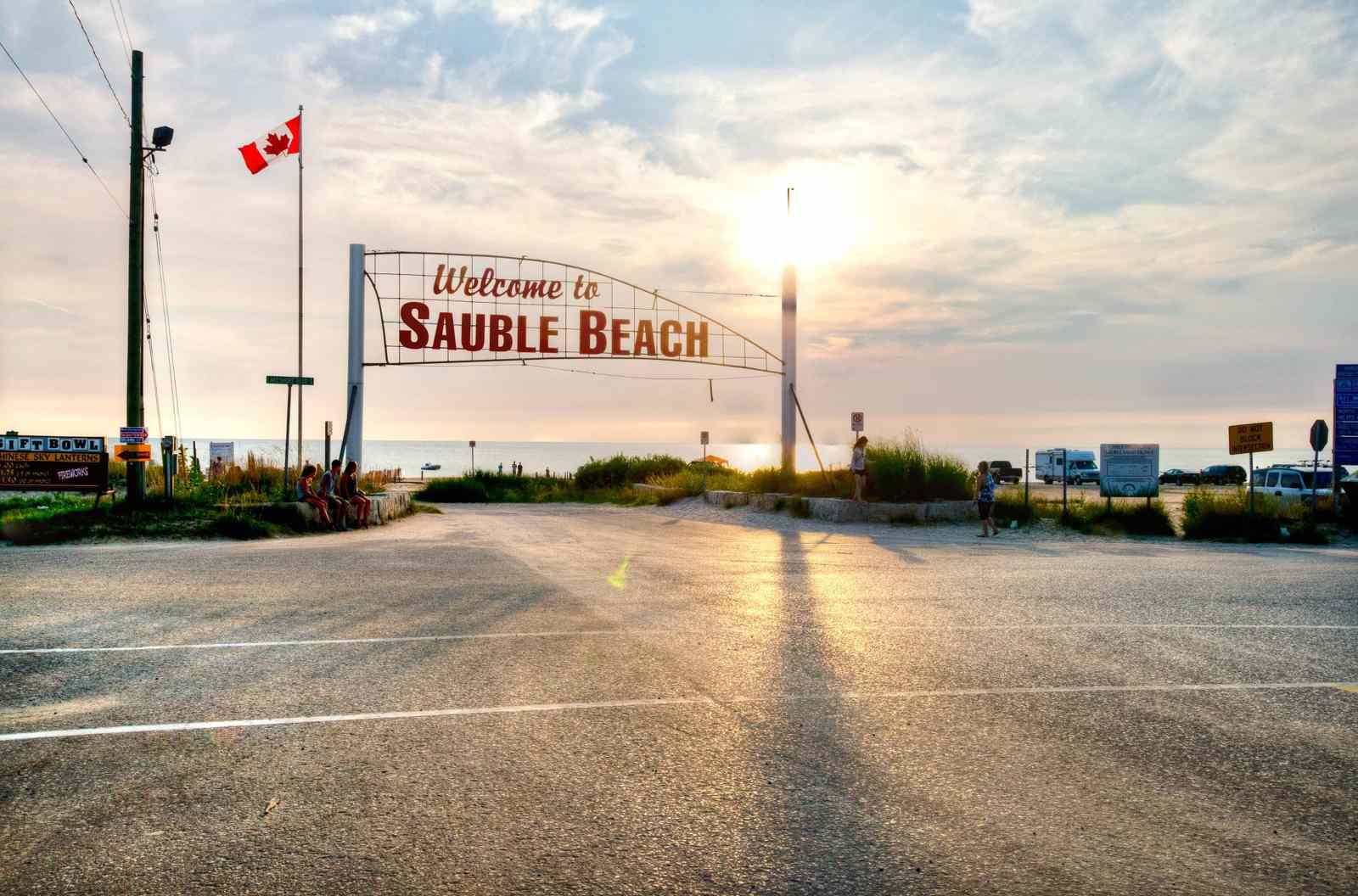 This beach is made up of fine sand that stretches over 11 km along Lake Huron's shore. On the beach, you will find areas with very shallow and gradual entries into the water and sand that is perfect for building castles and burying yourself in a hole.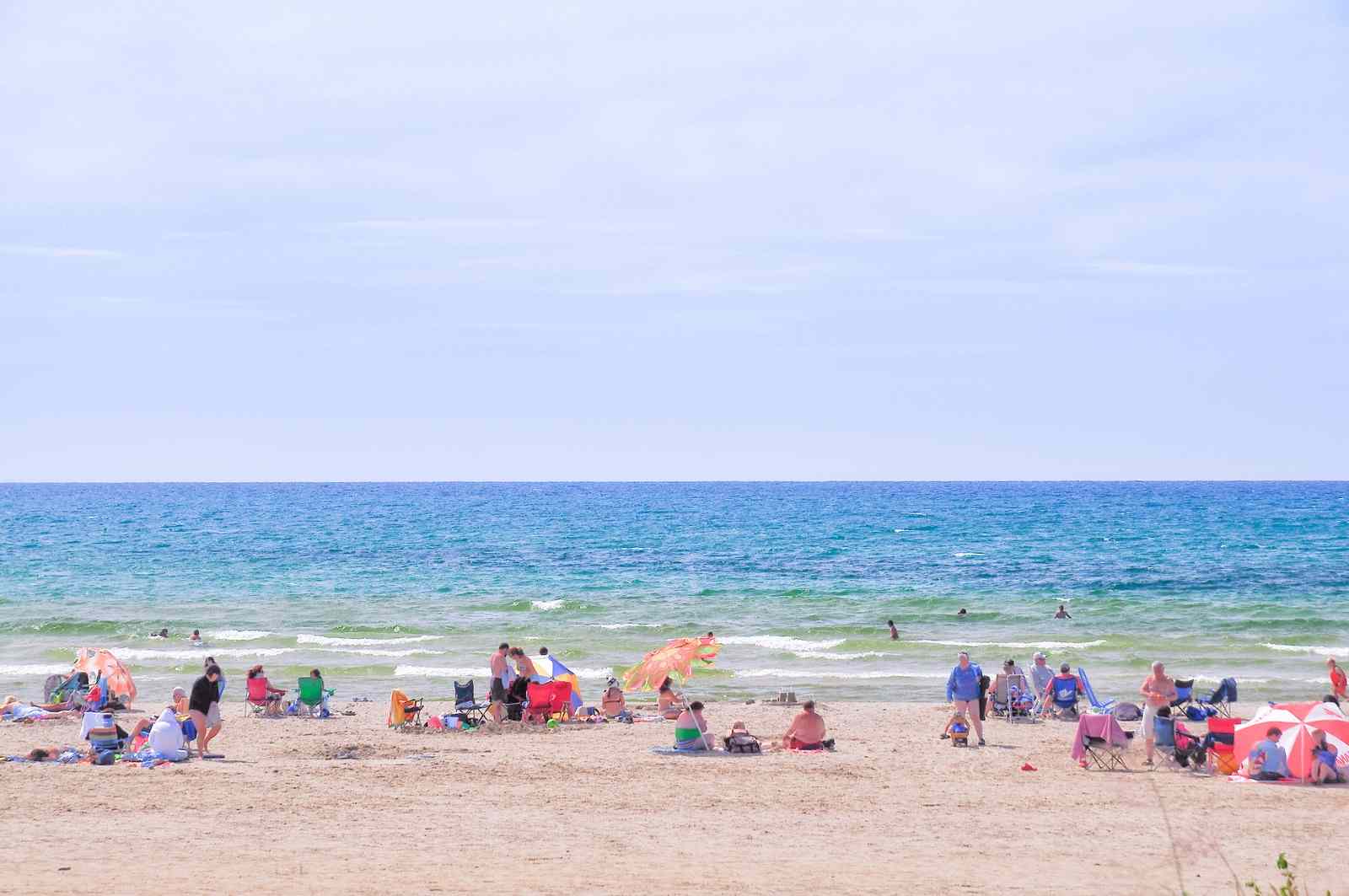 While there are no lifeguards on duty, there are life-saving stations along the beach (each containing a shepherd's hook and buoy), and locals have been pushing for lifeguards during the summer months (so hopefully there will be some soon!).
There are also changing rooms, washrooms, and shops nearby to make your trip more comfortable.
---