Cross country skiing, or nordic skiing, is a classic winter adventure that the whole family can enjoy. What better way to take in the wintery Ontario scenery than by strapping on a pair of skis and gliding through the landscape?
I am not an expert cross country skier, I'm a beginner! I tried cross country skiing for the first time in 2016 and I had an absolute blast. It's a fantastic way to get outside and see a wintery landscapes that we don't otherwise get to explore.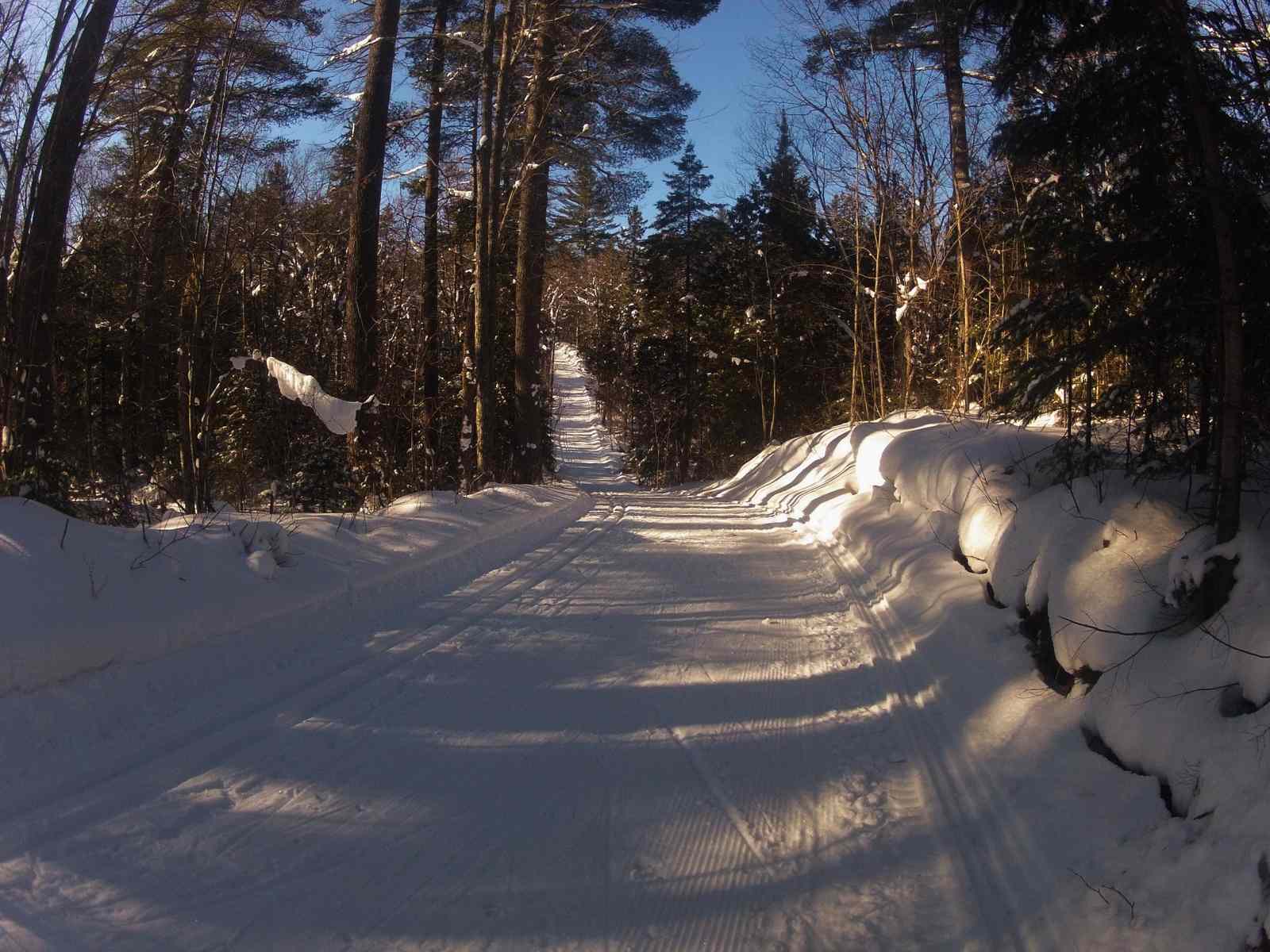 If you're a beginner skier, you'll definitely want to rent your skis. It's much cheaper to rent and it's best to try the sport before committing to a full set of skis. I have compiled a list of the six best cross country ski trails for you. All of these trails offer ski rentals and have nice, gradual, groomed trails.
Top cross country ski trails for beginners:
1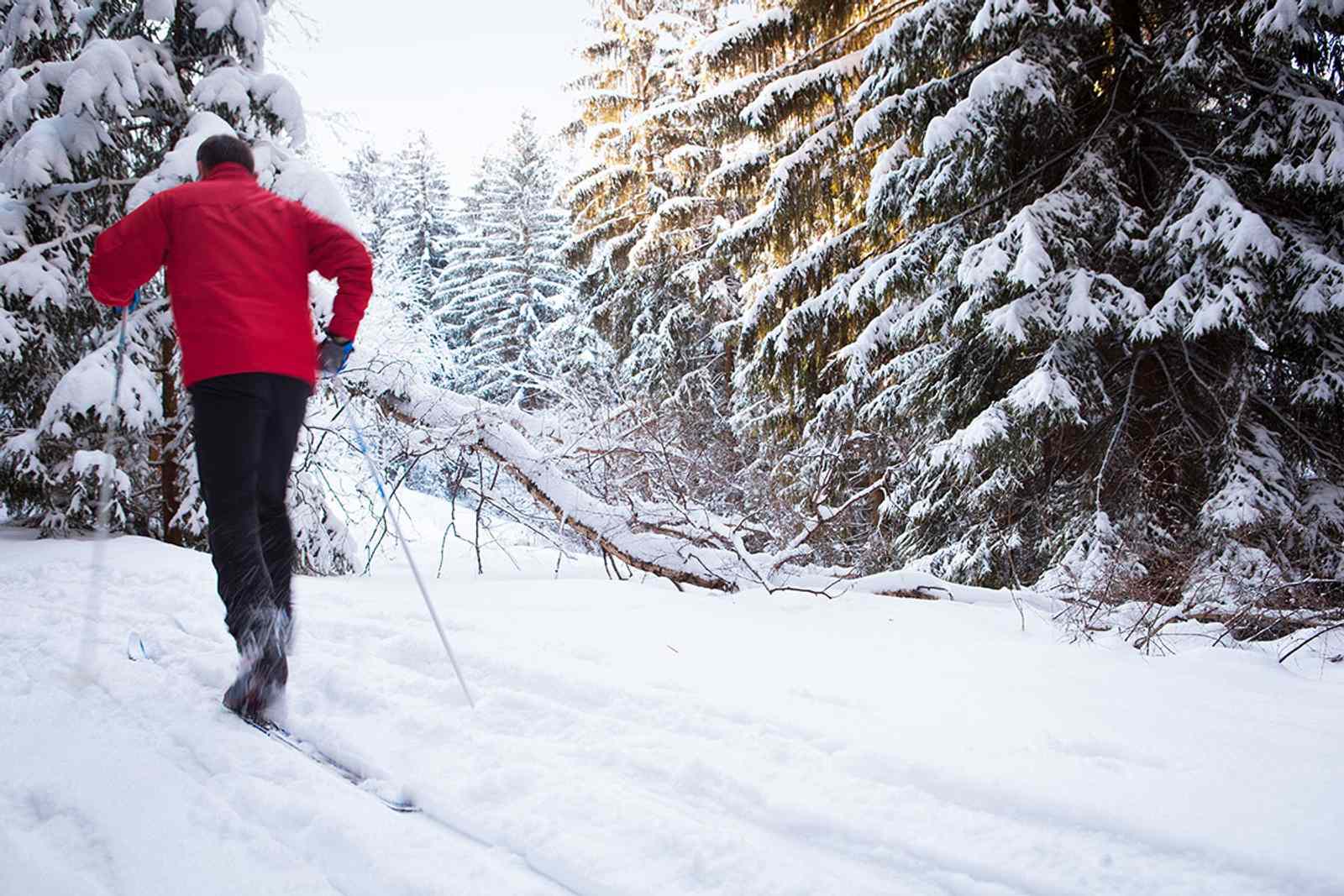 Albion Hills Conservation Area is an ideal destination for beginners, with over 27km of smooth, groomed trails. It is an affordable destination to get out and try cross country skiing. For less than $20 per person you can rent a full set of equipment for the day! Lessons are also available. Plus, there are chalets where you can stop and warm up along the way.
2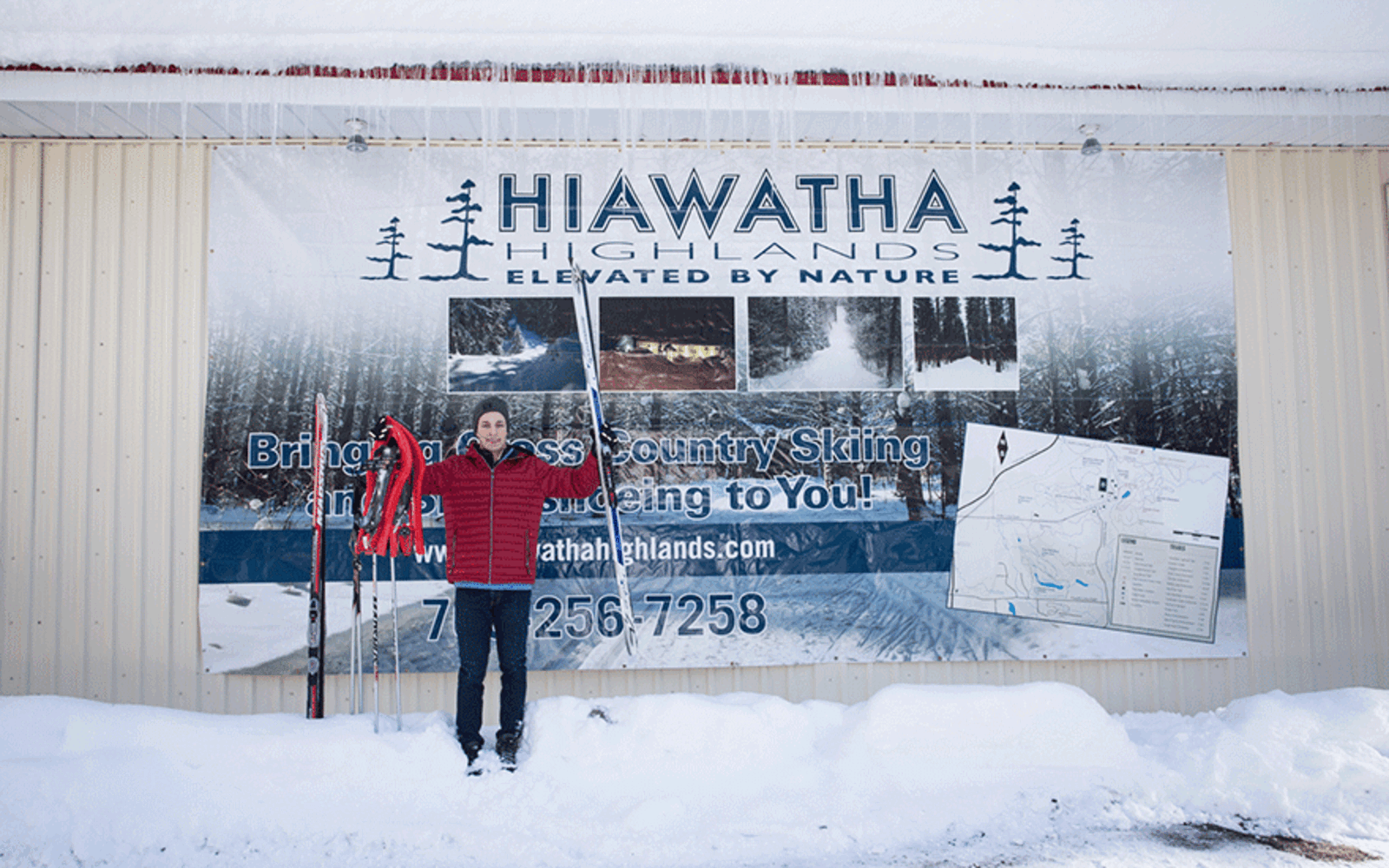 Hiawatha Highlands is an absolute must-see for anyone that wants to take in the natural beauty of the Lake Superior landscape. This was the first place that I tried cross country skiing, and it had me hooked.
Hiawatha has several tails of varying lengths, ranging from 2km-14km. They offer both evening and daily passes, all under $20 per person. Rentals are also available for all equipment. Hiawatha also works to make sure that skiing and snowshoeing are accessible for everyone to enjoy. There are no fees for anyone assisting a skier or snowshoer with special needs.
3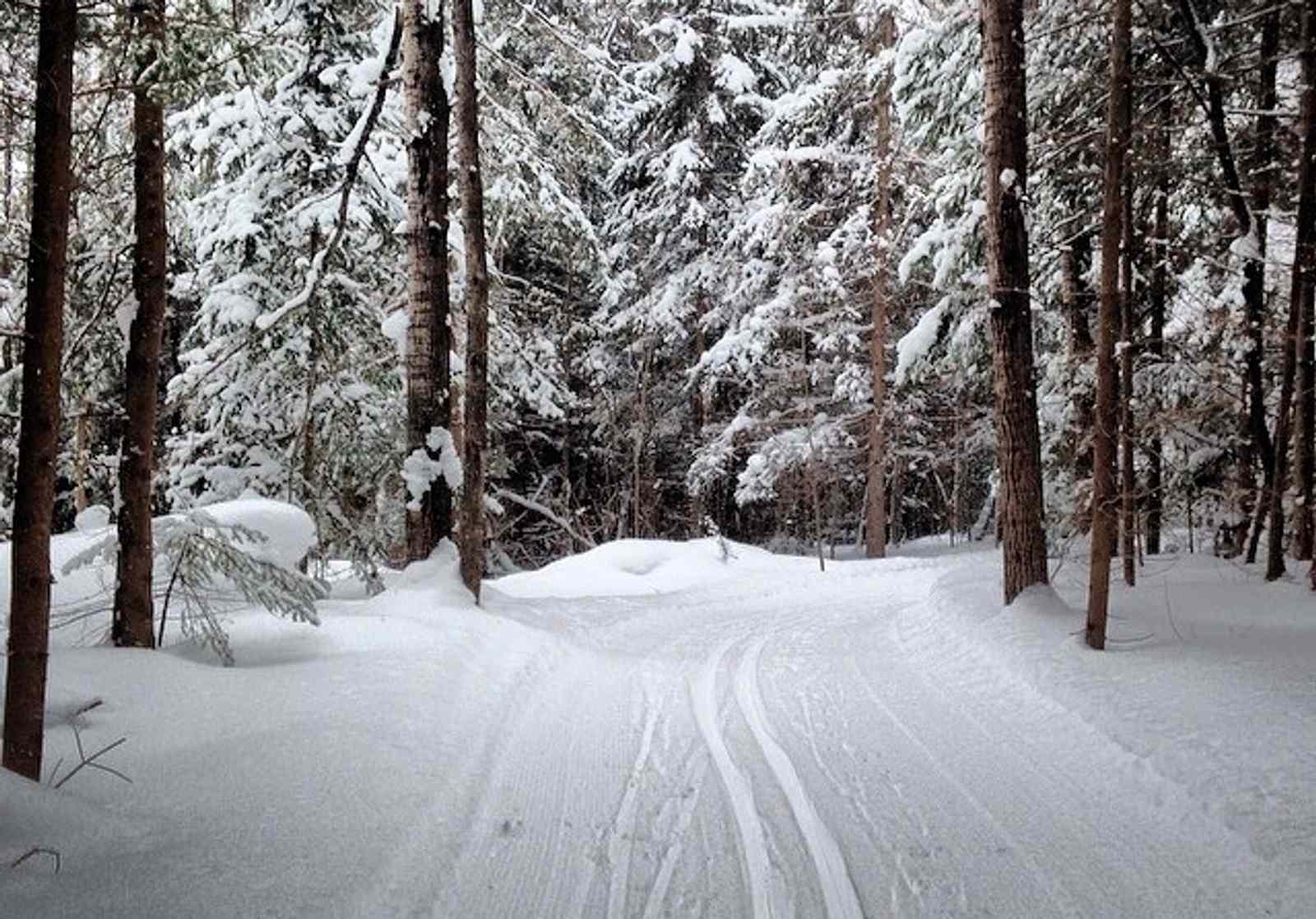 Arrowhead Provincial Park is home to a grand total of 10 groomed trails, stretching for 30km. These trails wind through dense forests, over rolling hills, through a spectacular winter wonderland. There are several shelters dotted along the trails for skiers to stop and warm up. The trail rates are under $15 per person, plus rental fees.
4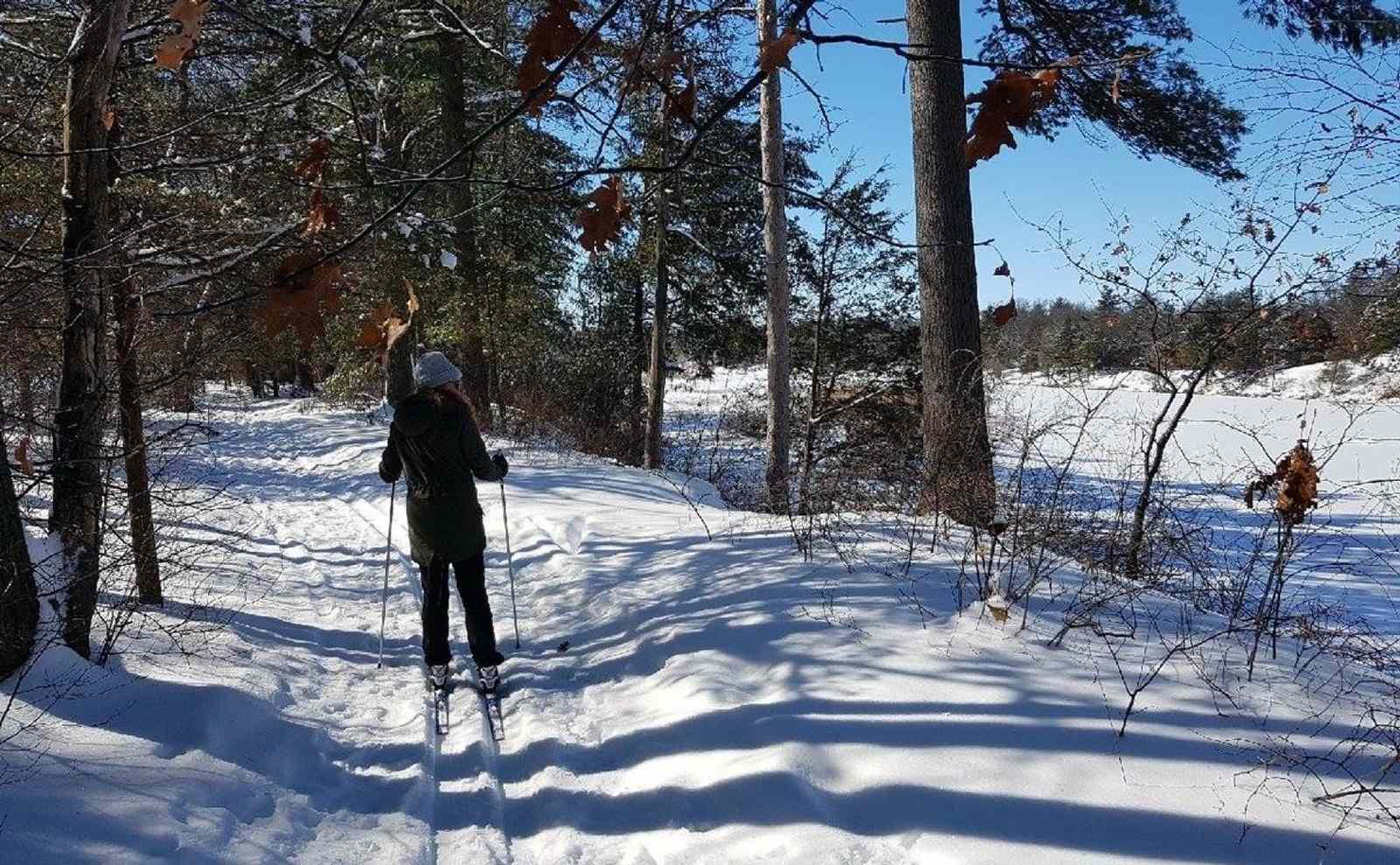 The Pinery Provincial Park is a popular summer destination for its beaches and unique sand dune structures. But it should also make your winter bucket list! Ski along the 38km of groomed trails, over gentle hills that are perfect for newbies. The trails are relatively flat, meaning that you won't have to work too hard breaking a sweat climbing up hills. Trail fees are nice and affordable, under $15 per adult, and rentals range around $30 per adult.
5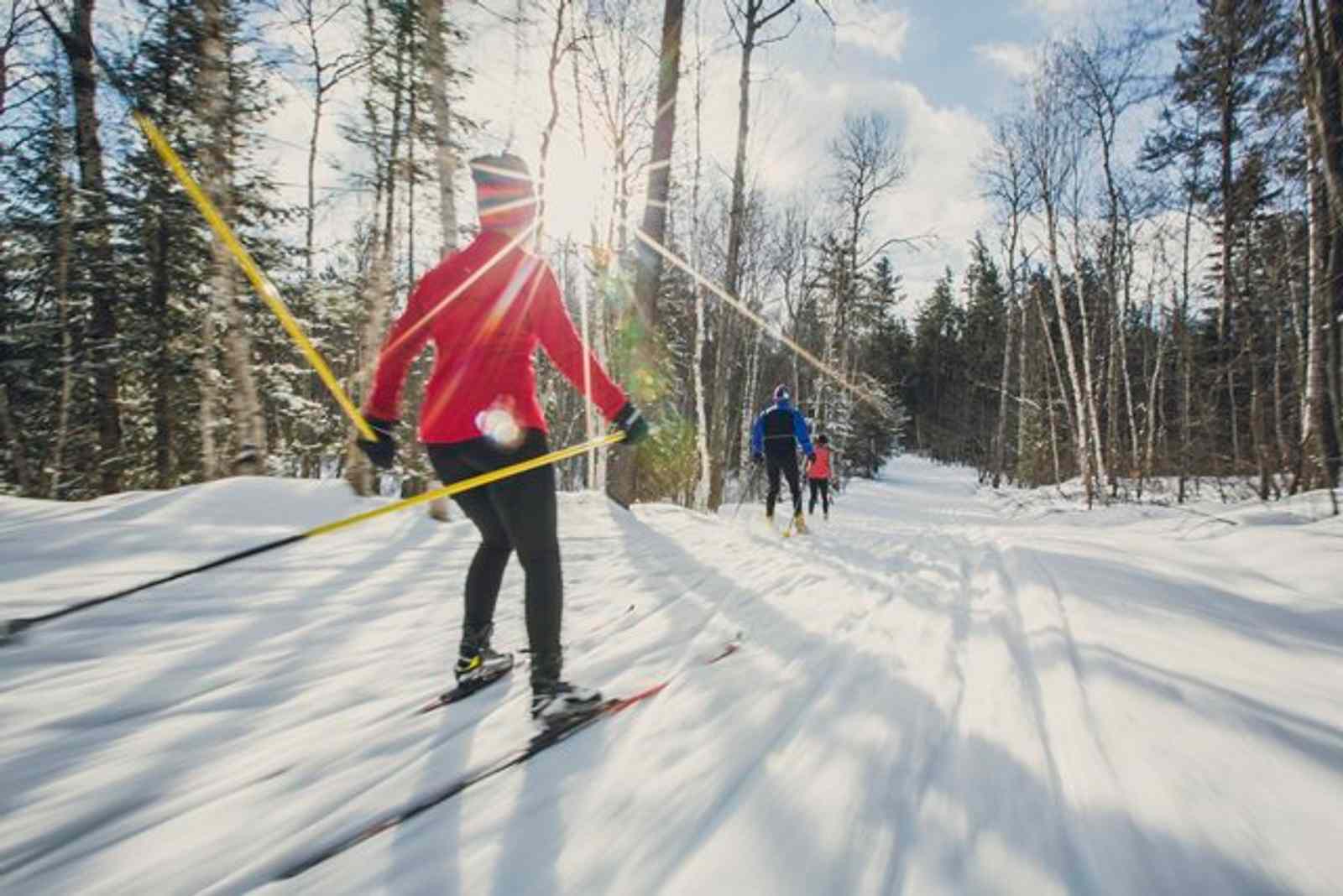 Who knew that this ever-popular summer beach destination was also a fun-filled winter getaway? Wasaga Beach is a hidden winter gem. With over 30km of groomed trails, there is plenty to explore. The Blueberry Trail is nice and easy-going and the Wasaga Nordic & Trail Centre has equipment rentals, shelters for warming up, and refreshments to refuel along the way.
6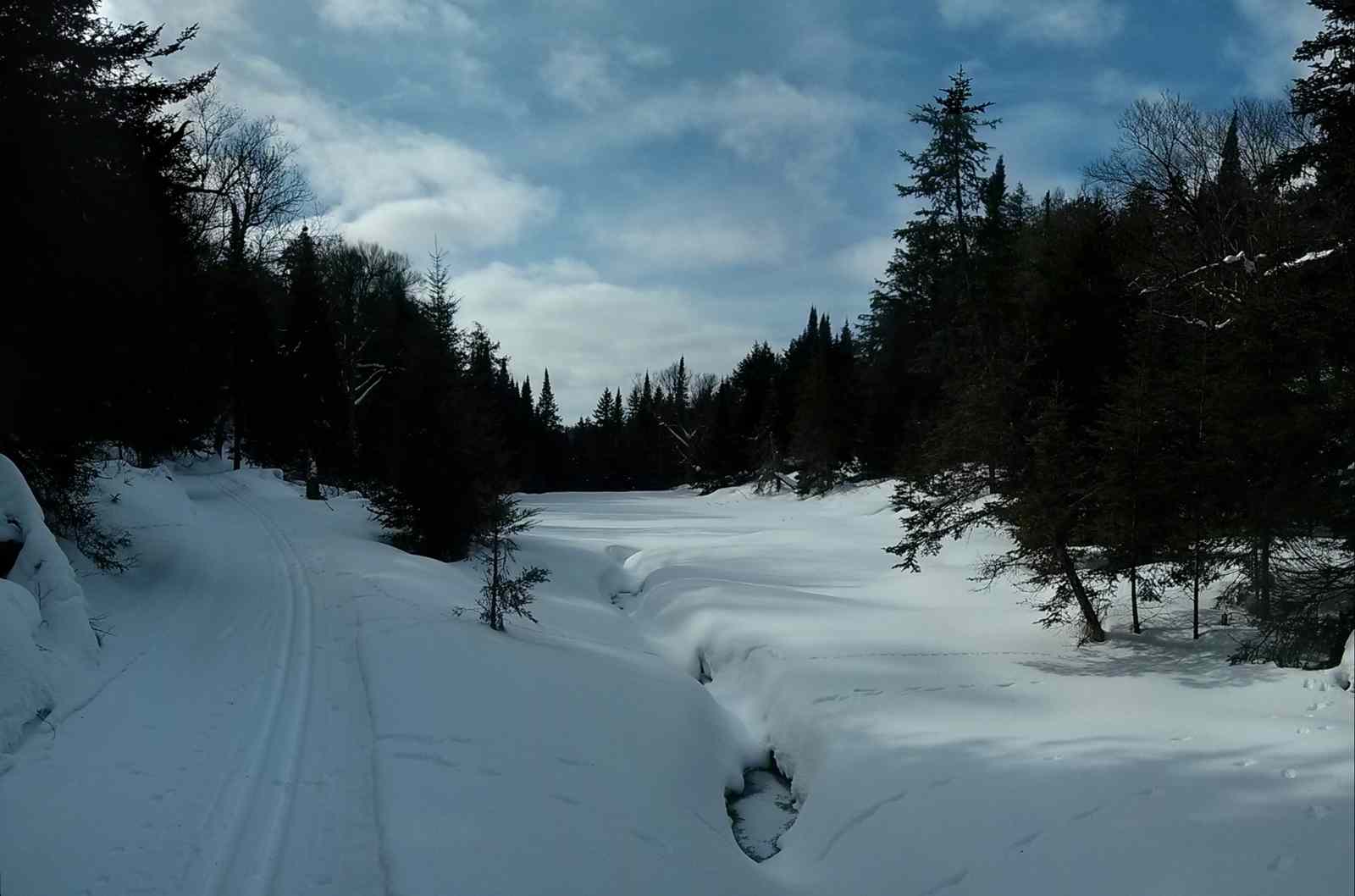 I would be remiss if I didn't include Algonquin Provincial Park as one of the best winter destinations, for any activity. Algonquin has been voted as one of the top 10 best cross country skiing destinations in all of Canada by Canadian Geographic.
There are two beautiful groomed trails for you to glide along. While there are no rentals provided by the provincial park, Algonquin Outfitters can hook you up with everything you need to get out there.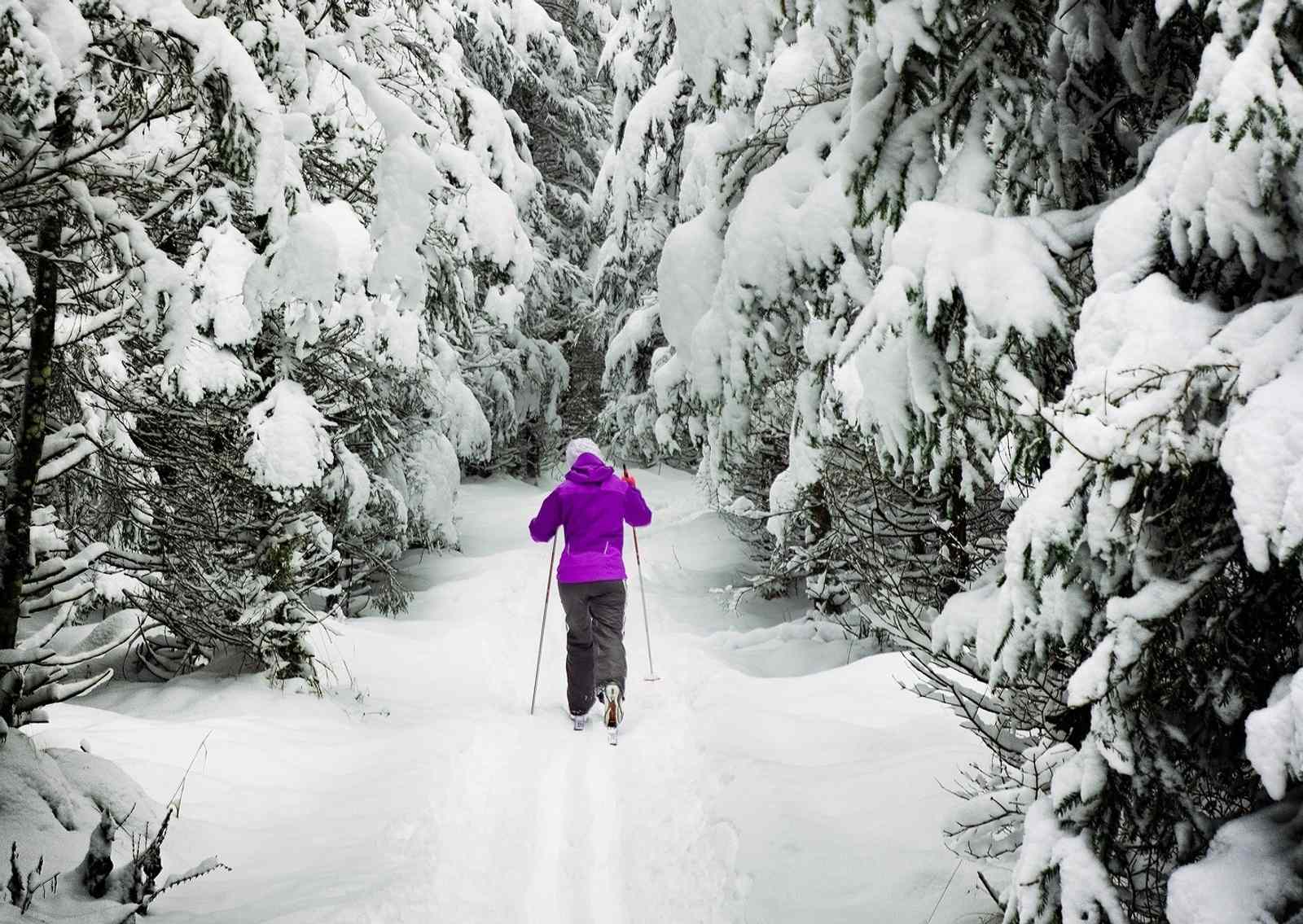 Is cross country skiing hard?
One thing that I have learned from trying cross country skiing is that can be both an easy-going, relaxing adventure, and a workout! You can go at your own pace, and it won't take you long to get the hang of it.
Make sure you layer up so that you can strip-down appropriately. You'll be breaking a sweat in no time. Remember, it's only cold if you're standing still. So strap on a pair of skis and hit the trails.
Planning to try out these cross country ski trails? Share your pics @greatlakesguide and use #greatlakesguide.
---