When it comes to camping, remember to KIS when it comes to food (Keep It Simple). Those action-packed days and relaxing starry nights deserve delicious accompanying meals, without the fuss. It can be surprisingly easy to make delectable meals over a fire, even if you're an absolute beginner!
What better way to fully experience camping in on the Great Lakes than by cooking with local ingredients? The following camping meals are all made from fresh, local Great Lakes foods.
Wild rice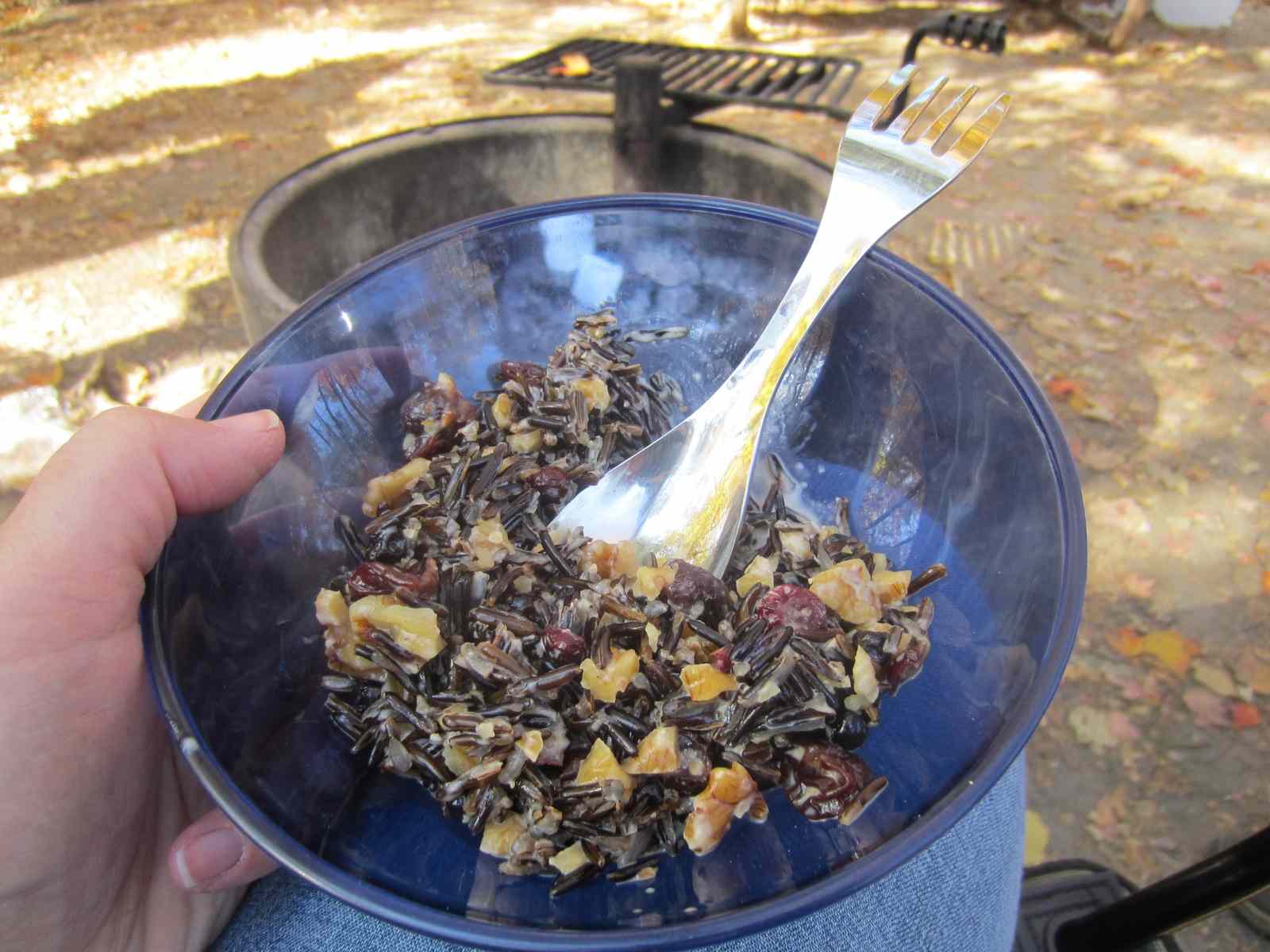 Naturally delicious wild rice: the perfect way to fill up after a day spent in the Great Lakes wilderness. It's no surprise that wild rice is considered by many to be the "caviar of grains". The wild rice of the Great Lakes has played a crucial role in Indigenous cuisine for millennia. Traditionally, the rice is harvested by canoe, by very carefully knocking the grain off of the tall stocks into the boat.
Wild rice is has a natural, earthy taste and is easy to cook over a campfire. This delicious grain makes for a great meal, just add your favourite veggies, cheeses, nuts, or protein to make a hearty camping dinner.
Tip: Leave your wild rice soaking in water overnight to reduce cooking time. Put it in a jar with some water for easy campfire cooking the next day.
Did You Know?
Wild rice isn't technically rice. It's actually a type of wild grass that grows in shallow waters.
Wild blueberry oatmeal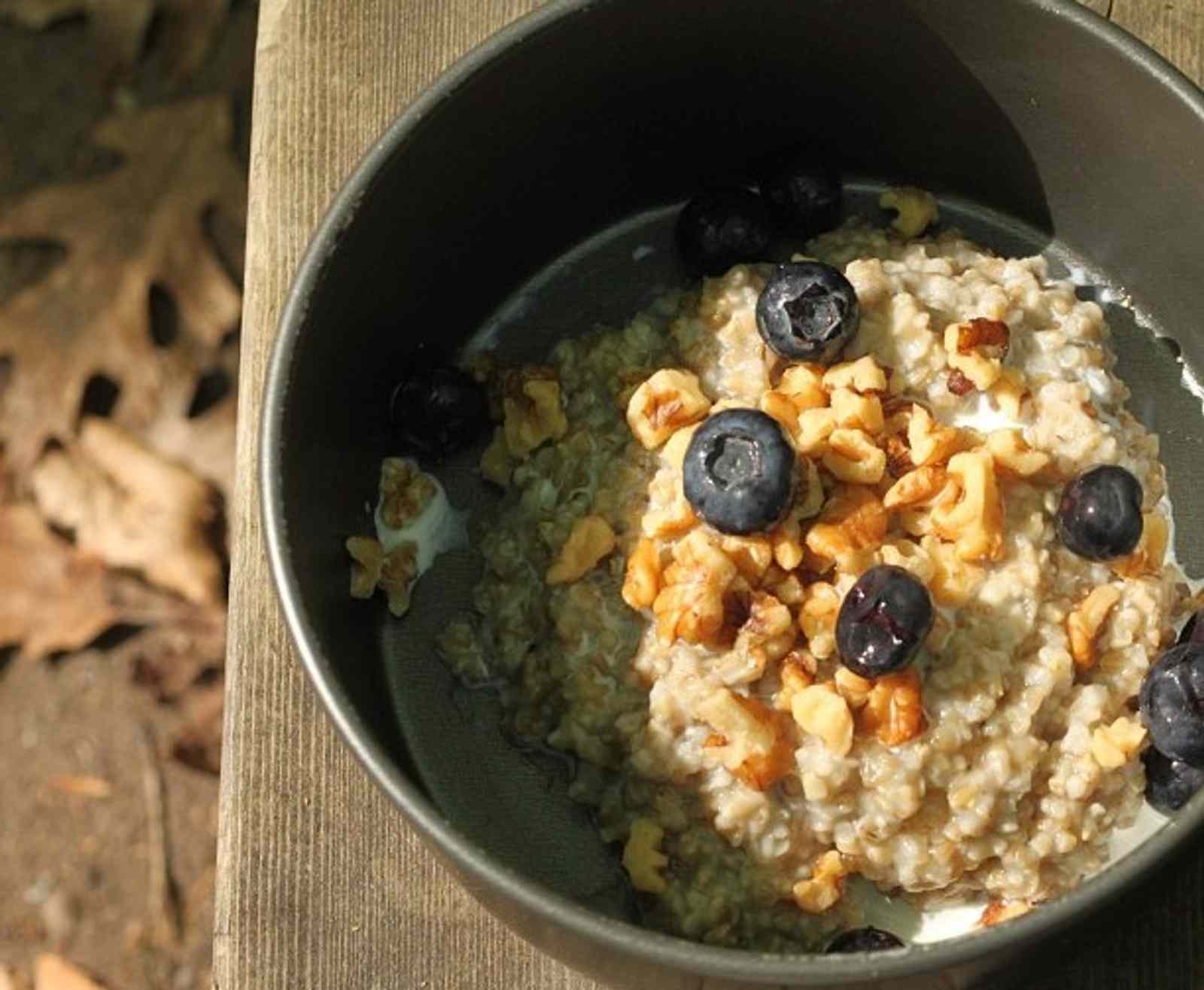 Cook your oatmeal over the fire (rolled oats, steel cut oats, or instant oats will work, whichever you prefer). Top with wild blueberries. Couldn't get much simpler than that!
Tip: Add a bit of salt to your oatmeal to really bring out the flavour.
Did You Know?
Blueberries are only native to North America.
Bannock bread
Traditional bannock, also known as "fry bread", has a long history in the Great Lakes region. It is found throughout the region as a staple of Indigenous cuisine.
This easy to make, delicious bread is ideal for camping. It requires no yeast, but is simply made out of flour, baking powder, sugar, fat, and water. Simply make your dough before you leave on your camping trip, then fry the bread over the fire either in a skillet or wrapped around a stick.
Tip: Add spices, dried fruits, nuts, or other flavouring to your bannock to take it to the next level.
Camp pancakes with Great Lakes maple syrup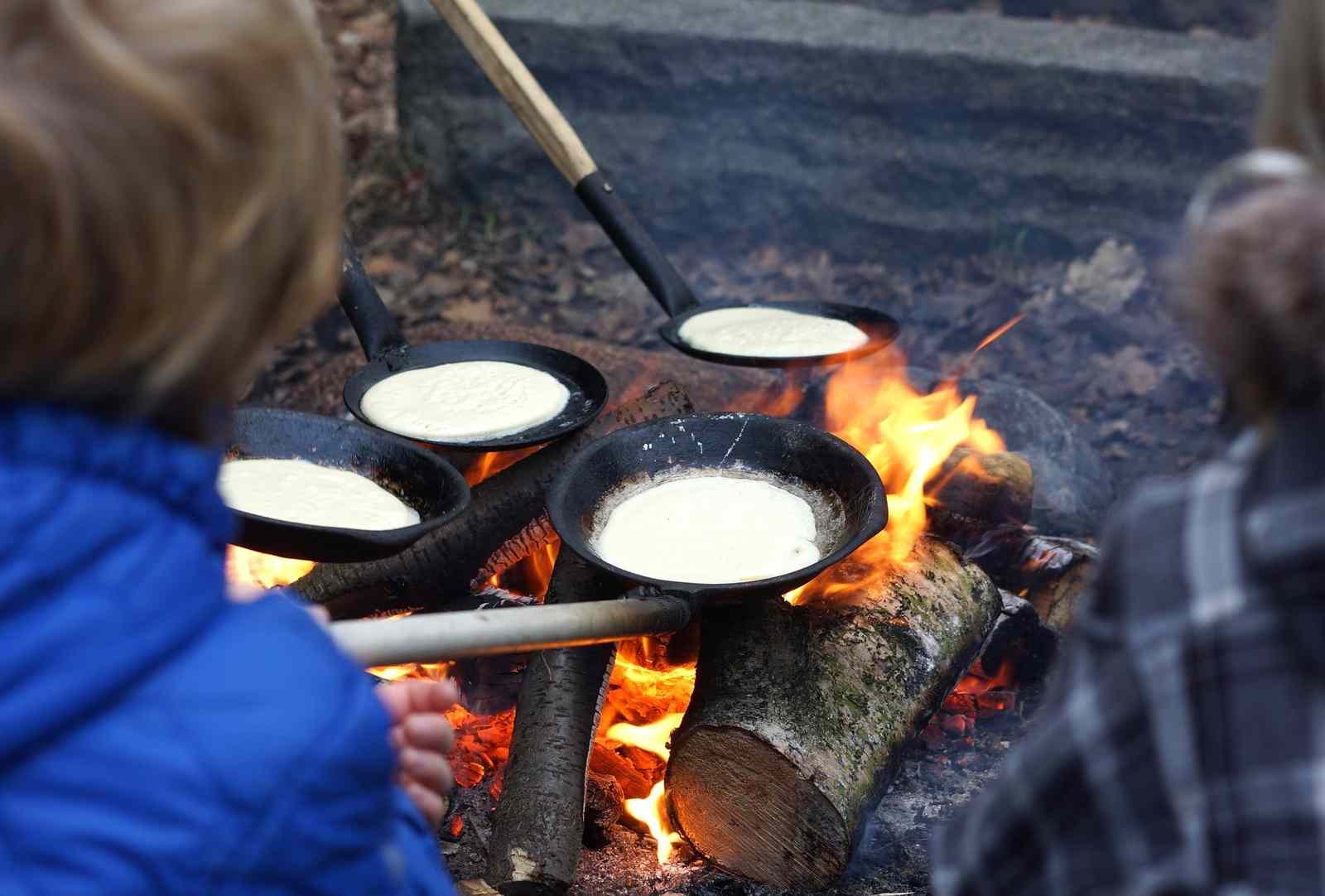 This one's pretty self-explanatory. Bring along your favourite pancake batter, pour it out onto a skillet that's hot on the flames, and top with the best maple syrup in the world- Great Lakes maple syrup.
Many Parks and Conservation Areas on the Great Lakes harvest maple syrup each year. Make sure you stock up in the late winter months so that you'll be set all summer long.
Tip: Keep your dry ingredients in one container, wet in the other. Then mix them together and shake! Easy storage, easy cleanup.
Cranberry jam on campfire toast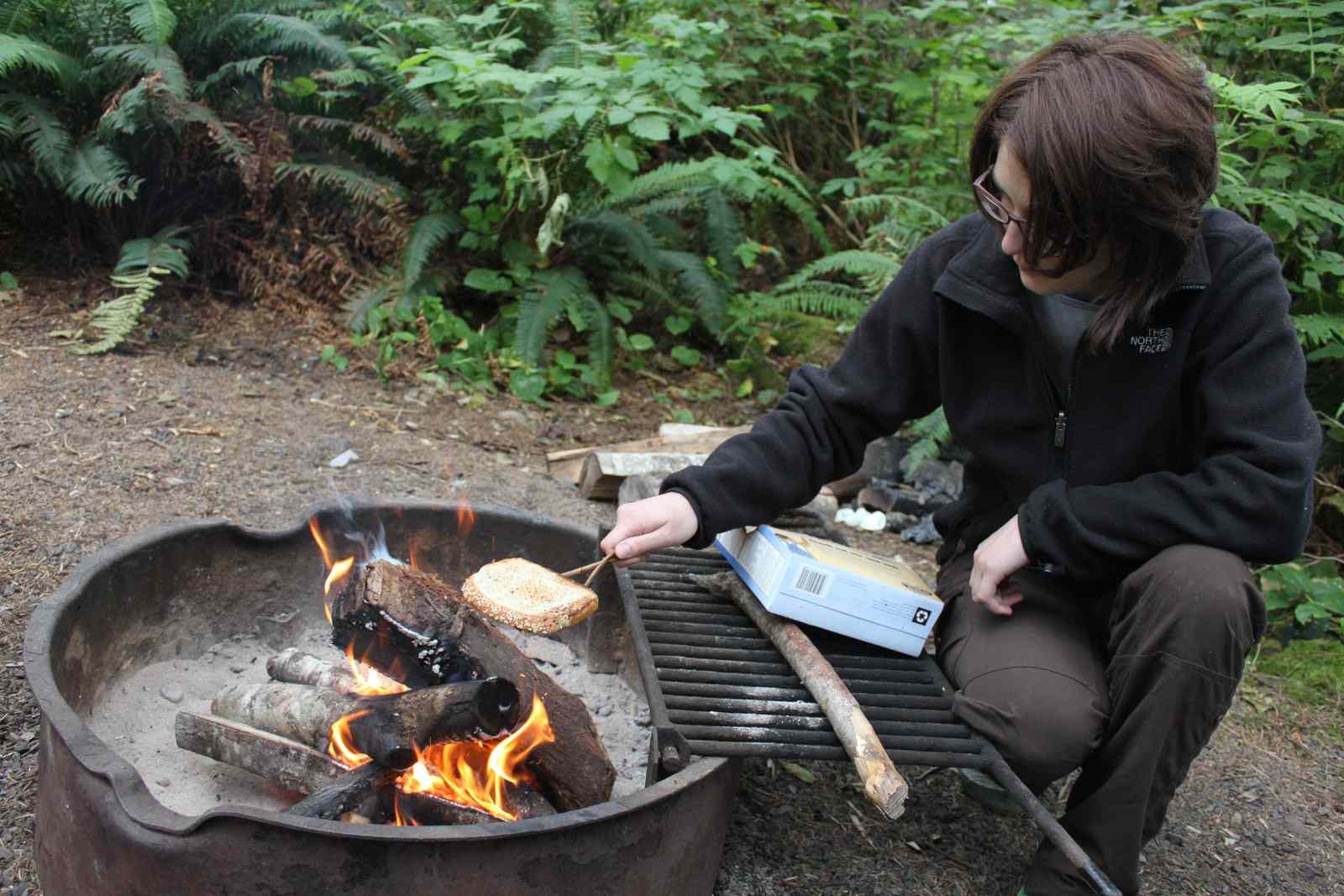 Campfire toast is a simple classic if we've ever seen one. It's just bread roasted on the fire. And what better way to top off that smokey toasty goodness than with some classic Great Lake cranberry jam?
In the fall, cranberry farms like Johnston's Cranberry Marsh are busy collecting cranberries to turn into delicious jams, wines, and sauces. Make sure you stock up in the fall so you can enjoy Great Lakes cranberries all year long!
Did You Know?
Cranberries are only native to North America.
Fiddleheads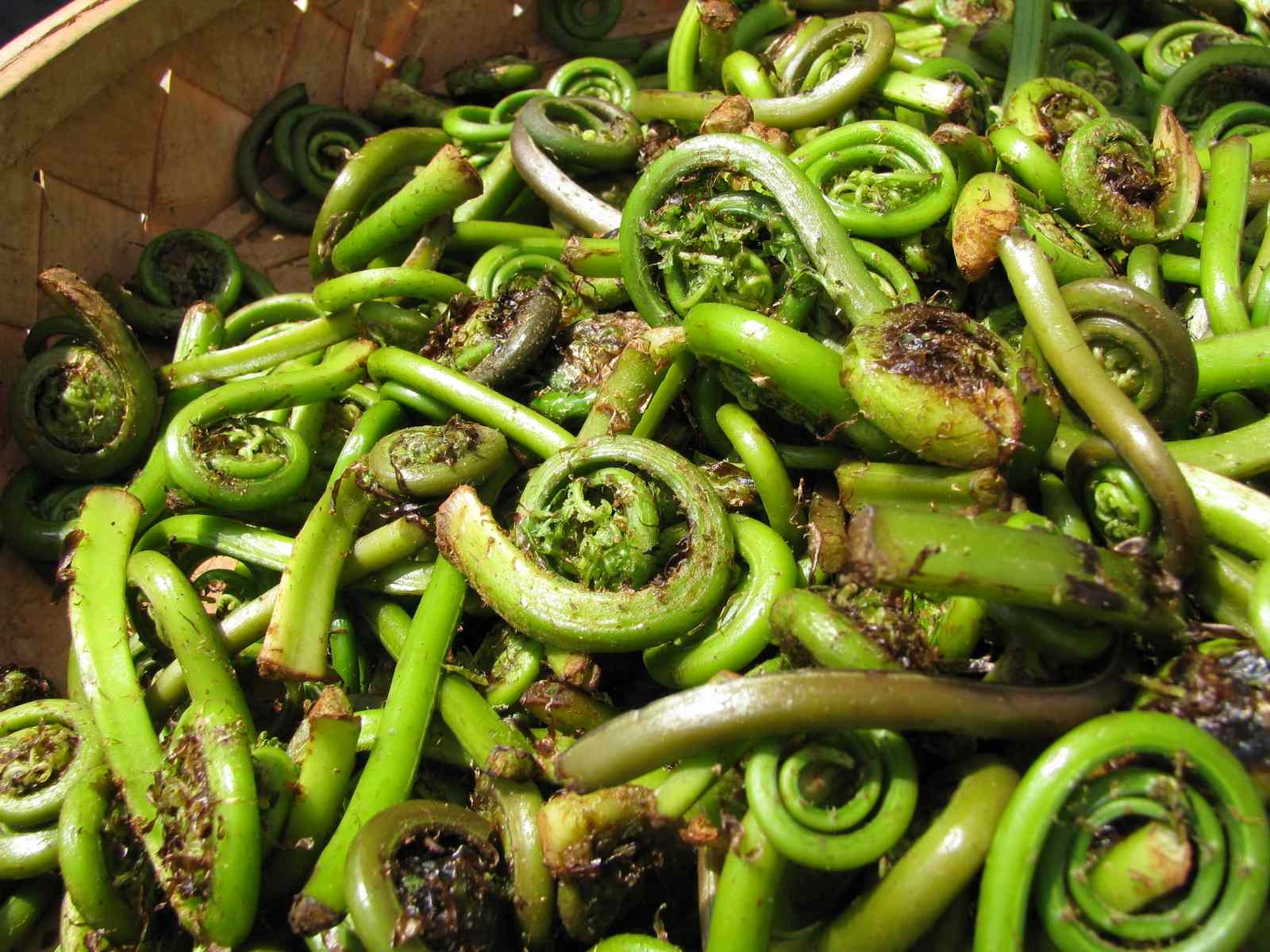 Fiddleheads are another Great Lakes favourite. These funny little plants, also known as the "ostrich fern", grow well in the Great Lakes region thanks to their affinity for wet areas. These little sprouts are a sure sign of spring, popping out in the wet undergrowth.
These tasty veggies are harvested and eaten while they are young and curled up, before they open up their leaves. Our favourite way to eat them is simply sauteed over the fire in garlic and butter. They also make a great addition to your morning omelette.
Corn on the cob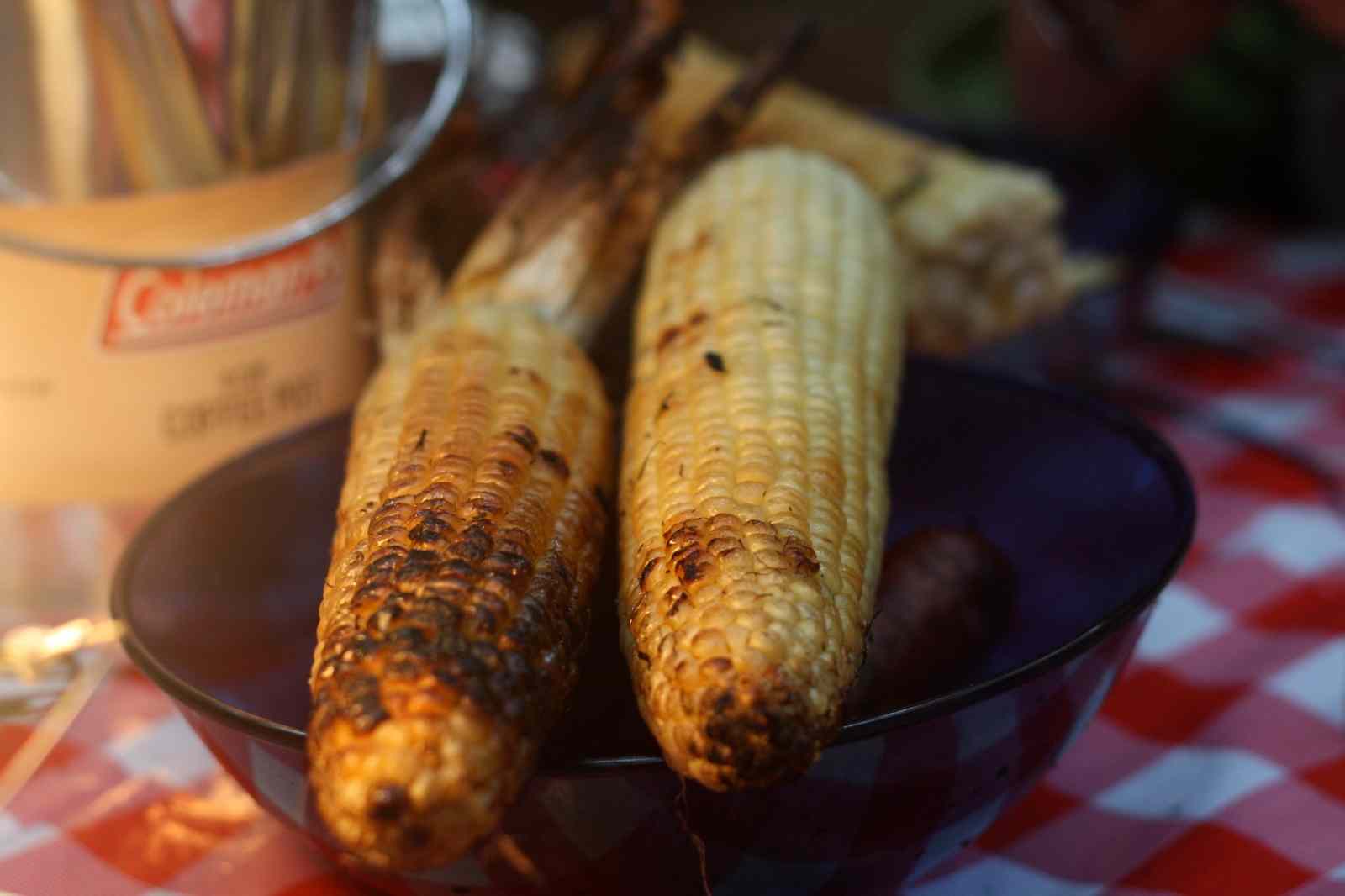 Ahh, a summer classic: corn on the cob. Roasting corn on the fire actually beats the barbeque. The corn takes on an amazing smoky crispness that compliments its natural sweetness. Simply place your corn on hot rocks near the fire, or roast it on a stick like a marshmallow. Roll it in some butter and enjoy.
Did You Know?
Wild rice and corn are the only types of grain native to North America.
Fresh-caught fish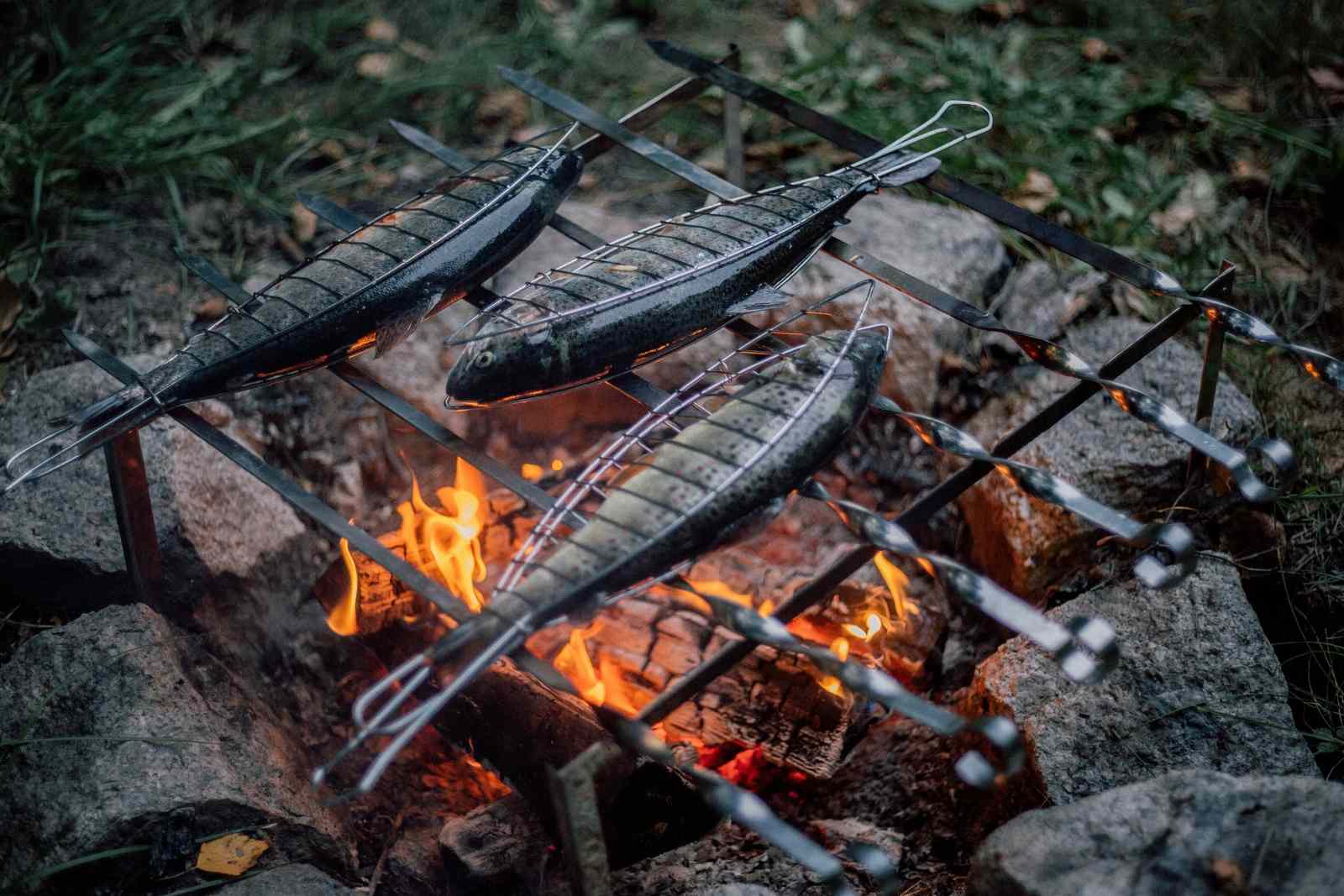 Now is the time to truly play the part of a Great Lakes explorer by catching and cooking your own fresh fish. The most classic way to campfire roast your fish is by skewering the fish, placing it over the fire, and turning it regularly to ensure that both sides cook evenly. It will only take a few minutes for your fish to be flaky and delicious.
Make sure you are fishing legally and only eat fish that are safe for consumption. Check out this guide for eating Ontario fish to learn more about what species are safe to eat. If you are between the ages of 18 and 65, make sure you have a valid fishing license (unless you are fishing on a special license-free weekend).
Now you're ready to head out to the great outdoors, and kick it old-school. These tasty camping recipes will keep you well-fed and connected to the Great Lakes.
---