The special beauty and magical quality of the ice caves of Lake Superior is truly breathtaking. This rare phenomenon is not only a marvel to view in photographs, but a spectacular once-in-a-lifetime experience close up.
Like us, you may have read the New York Times list of the 52 destinations to visit in 2019 - and felt that lightning bolt of inspiration to glimpse these northern Ontario ice caves.
As mentioned in our article on ice caves in a changing climate, these hidden gems are becoming more and more rare, and may be disappearing altogether. There has been a recent spike in interest to experience these "last-chance destinations" - and many of you have asked for details to get started on planning your own adventure.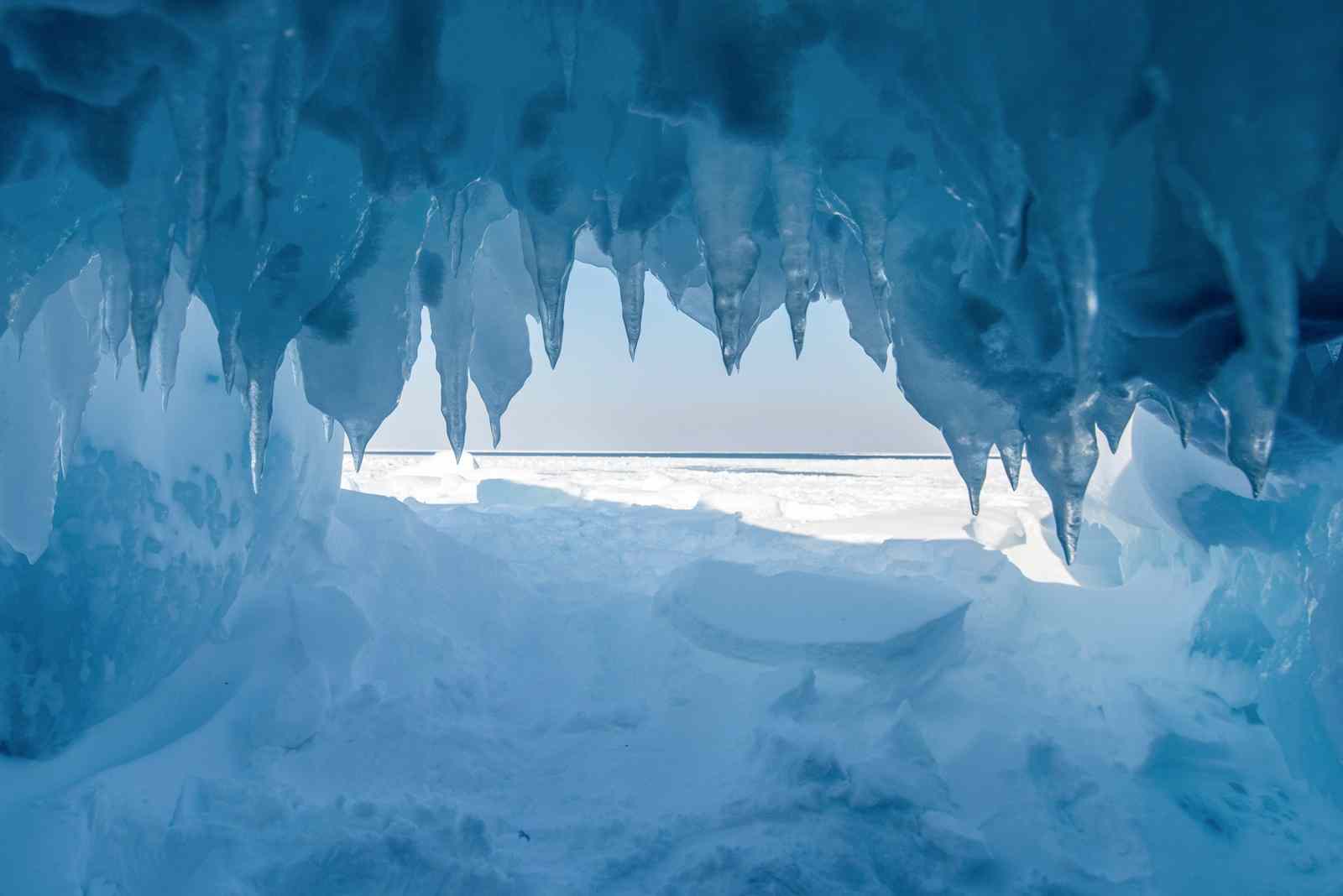 In this article we share some of the most coveted spots to see the ice caves of Sault Ste Marie, insider tips on when to go, what to bring, and how to safely enjoy the wonders of these beautiful works of nature.
We've also created a custom map that shows you five locations where people have visited and photographed ice caves in recent years. Note that ice formations differ year to year (it's part of their unique, ephemeral beauty!) and always exercise caution. Learn how to stay safe on the ice and dress appropriately (especially footwear) for this icy adventure.
About the Lake Superior Ice Caves
Frigid winters, strong winds, and wave action create the perfect conditions for these awe-inspiring icy formations. Before freezing over, large waves on Lake Superior (which can be over 6 metres high!) crash up against rocks near the shore and form ice ridges in sheets.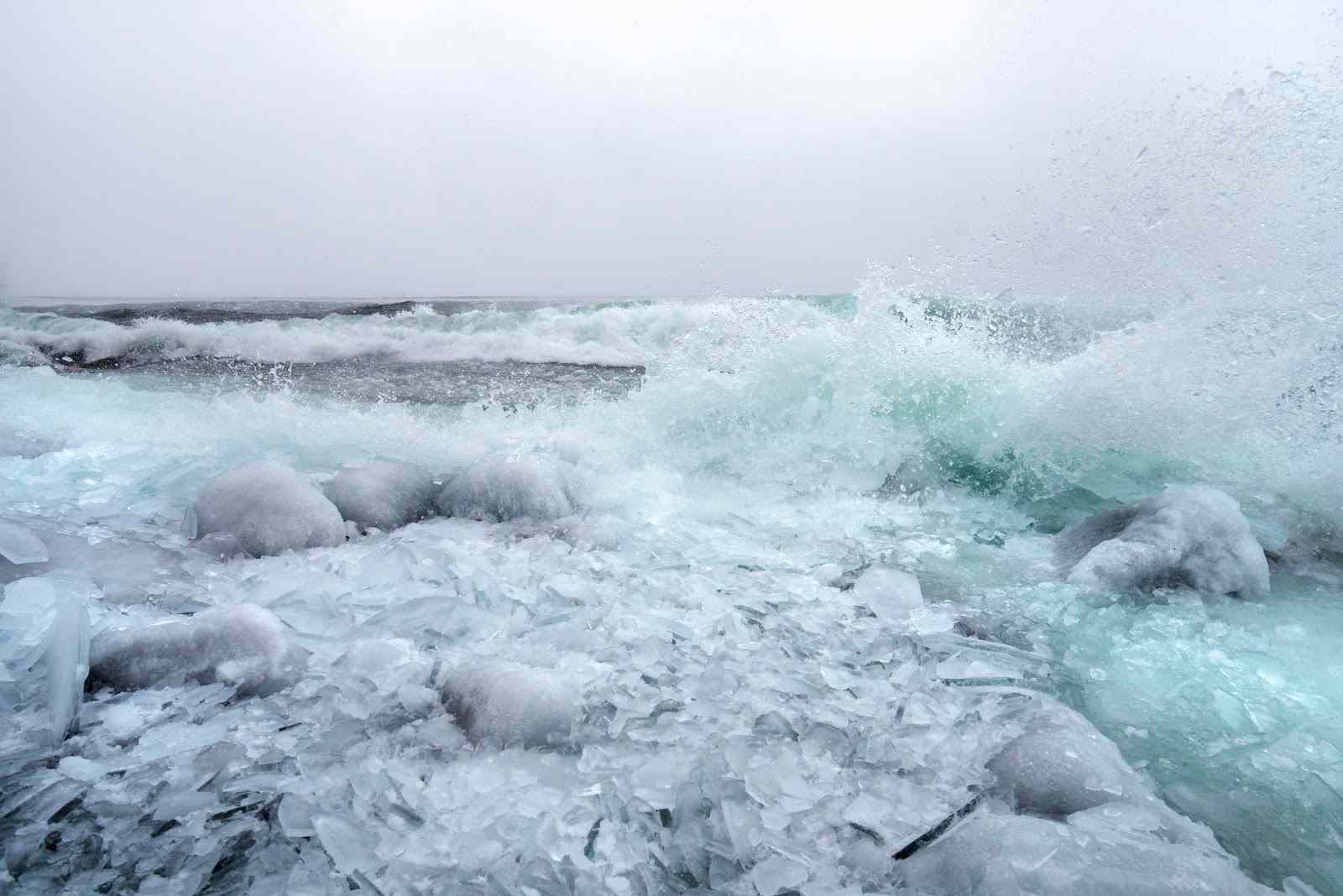 These waves - which are a crucial ingredient of the ice caves - are frozen in layers and sculpted by the effects of wind, the sun, and shifts in the ice. As temperatures continue to drop, secondary ice is formed in layers at a much faster rate. The nearly-frozen waves continue their additive effect on the ice formation, thereby giving shape to the sought-after ice caves.
The Lake Superior ice cave phenomenon, both spectacular and singular, was "not particularly well known," even to locals, according to New York Times correspondent Ian Austen. Thanks to insights from two local ice cave exploration enthusiasts, we've gleaned a number of solid recommendations - read on!
When to See the Ice Caves
Readers, you're in luck: mid-February to early March is the best time of year to observe these stunning formations, with February being the most reliable.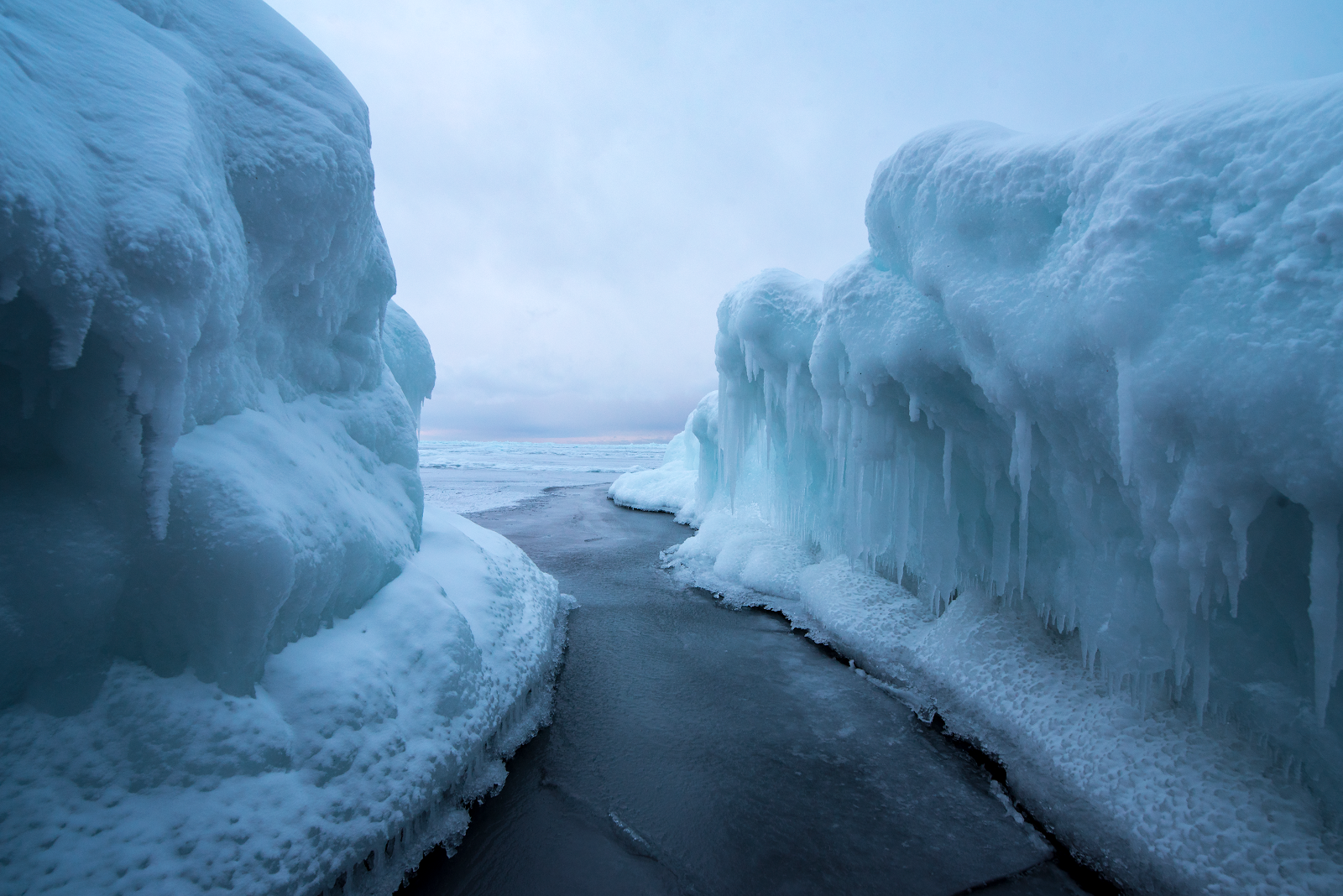 There are many kinds of ice formations to enjoy in the winter months. However, the wondrous phenomenon of ice caves does not happen every year; milder winters do not always create these icy blooms. Because seeing them is not always a guarantee, it's a good idea to check with knowledgeable locals, such as the folks at the Stokely Creek Lodge, for updates on the formations.
According to experienced adventurers, you'll want to be extra cautious in late season and ensure that the ice is solid and stable before proceeding. Which leads us to ice safety!
Ice Safety - Always Use Caution
Before you head out, make sure you learn all about ice safety and are well-prepared.
Justin Williams from Snowshoe World mentions that although snowshoes are not required, he tends to wear his for extra grip and prevent slips on the ice. "Any skill level can enjoy the ice caves," he writes, "it can be a full family outing…. On the right day, you can comfortably walk for many km on the coastline."
"Always use caution when on ice especially near any creeks and rivers," Justin advises. You will certainly want to dress appropriately, and bring the right provisions.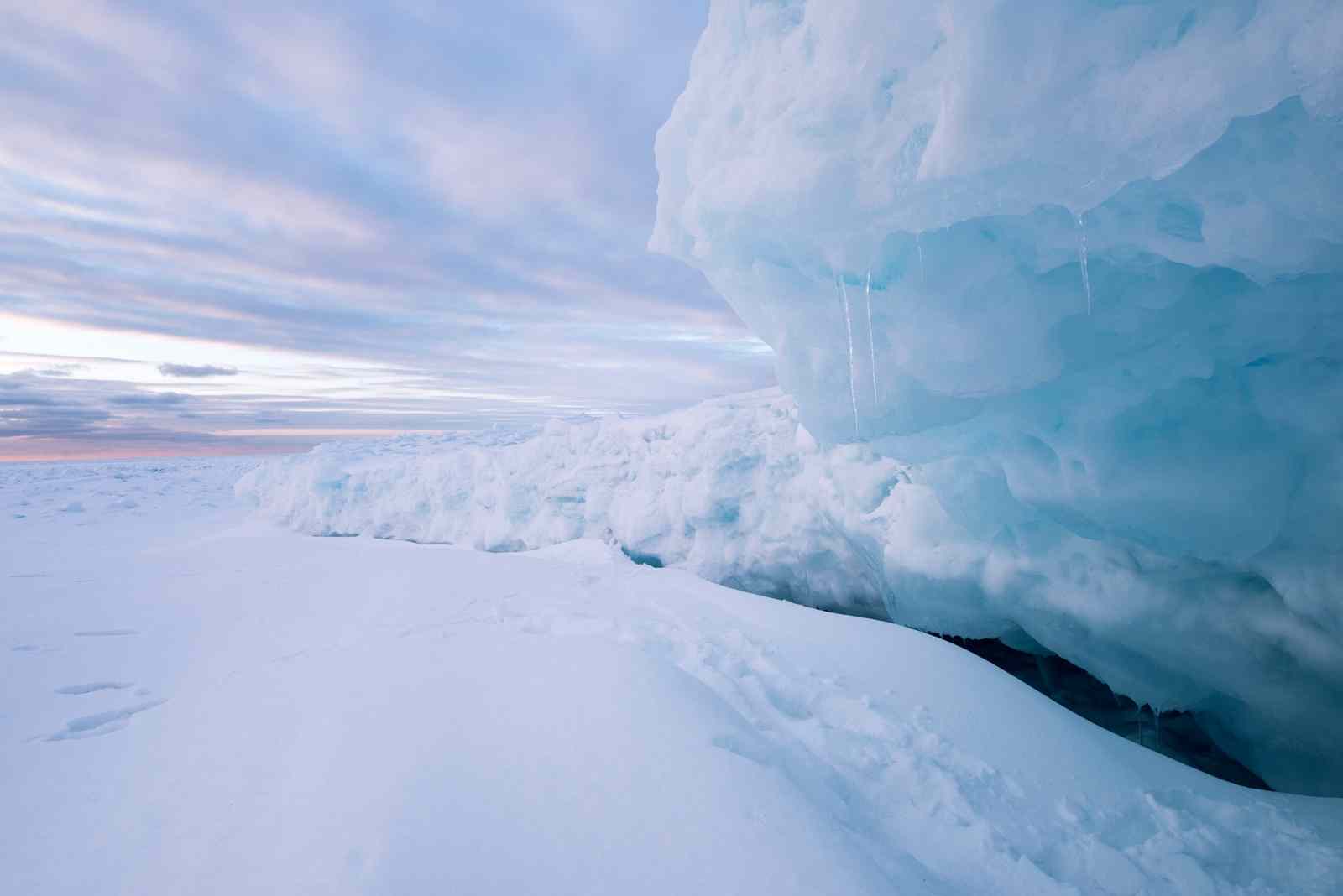 Ice Safety Tips
Never walk on ice when alone. Use the buddy system - always bring someone with you (as long-time explorer and photographer Dan Grisdale can attest)!
Do not travel on ice at night, especially by vehicle.
Be wary of ice covered in snow; snow may be hiding open water or cracked ice. (Another important tip from Dan.)
Check the weather before you leave. Make sure to pack everything you might need to stay safe if the weather changes suddenly.
Let someone know where you are going and when you expect to return.
What to Bring
This list is not exhaustive, and depending on the duration of your trip you may wish to include additional items.
Ice picks. Keep them close; they can be used to pull yourself out of the water if you fall through.
A long stick. Carry it horizontally throughout your journey. This is Dan's extremely useful safeguard: should you ever fall in (and may this never be the case!), the stick will provide a bridge and support so you can lift yourself onto solid ice. If a friend falls through, you can crawl over the ice and use it pull him or her to safety.
A portable flotation device (see life vest under What to Wear) on your person in case you or someone else falls through the ice.
Your fully charged cell phone (preferably with a fully charged battery bank) for navigation and communication.
First aid kit. Start with a pre-made kit and adapt it to your trip and medical needs.
Water bottles and high energy snacks. Always be prepared with snacks that have good nutritional value to keep your energy high, and water to keep yourself hydrated.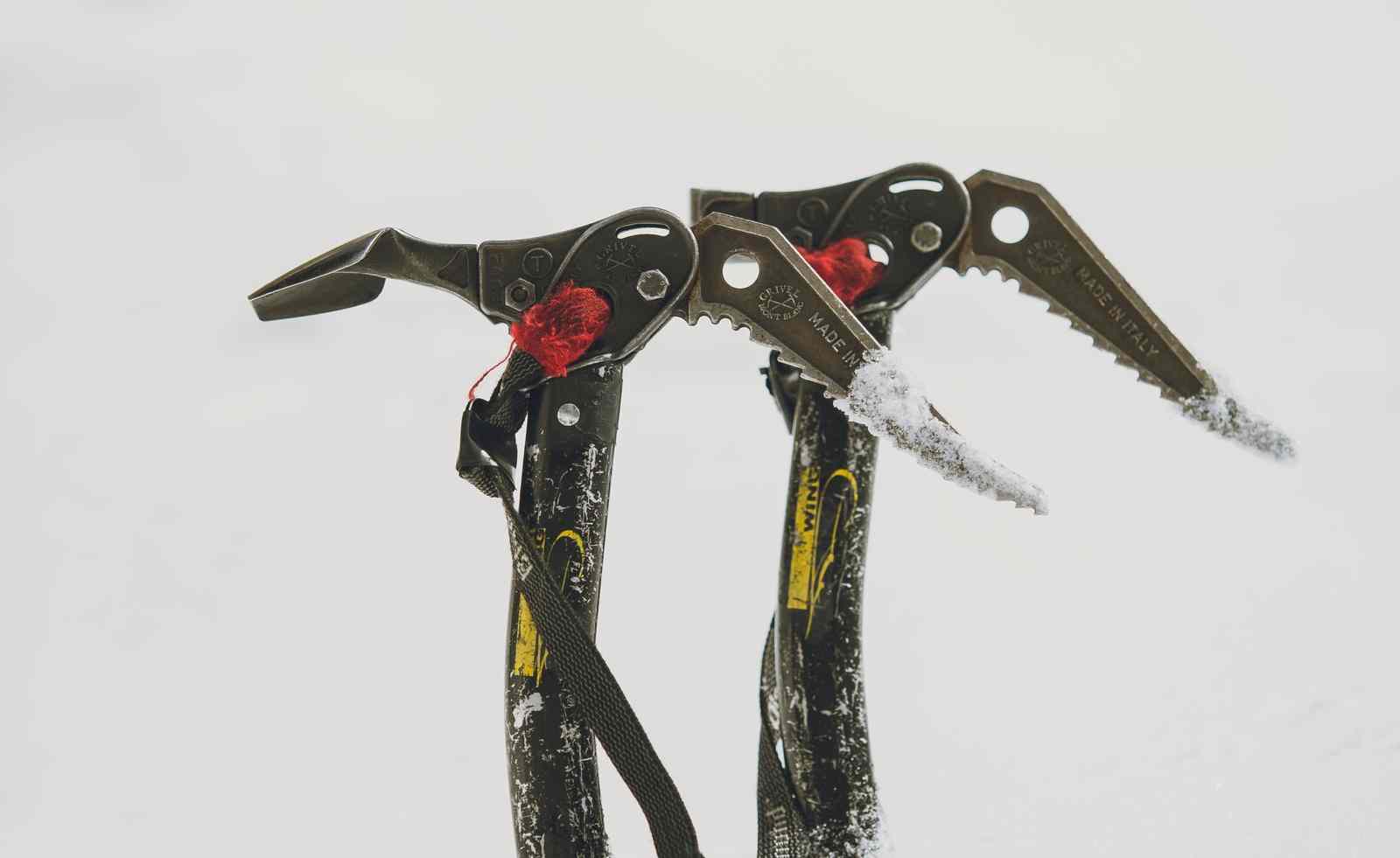 What to Wear
Thermal base layer to wick moisture off the skin - undershirt and long johns (merino wool is a great option).
Mid-layer to trap body heat and insulate you further - such as fleece or down jacket, or thick wool garment. A second mid-layer can be added for colder days.
Wind-/waterproof jacket plus a warm coat.
Hiking pants (fleece, soft shell, or similar material).
Thermal headwear and gloves. We also advise wearing a safety helmet over your hat.
Life vest and/or other flotation device. We recommend wearing a vest under your coat.
Thick hiking socks (synthetic or wool - avoid cotton).
Small backpack (to carry camera, first aid kit, fully charged cell phone, snacks, and personal supplies)
Good hiking boots with underfoot design to grip snow and ice. Crampons and mountaineering boots (if you have them) are perfect for the occasion.
For a full list of what to wear out and about this winter, click here.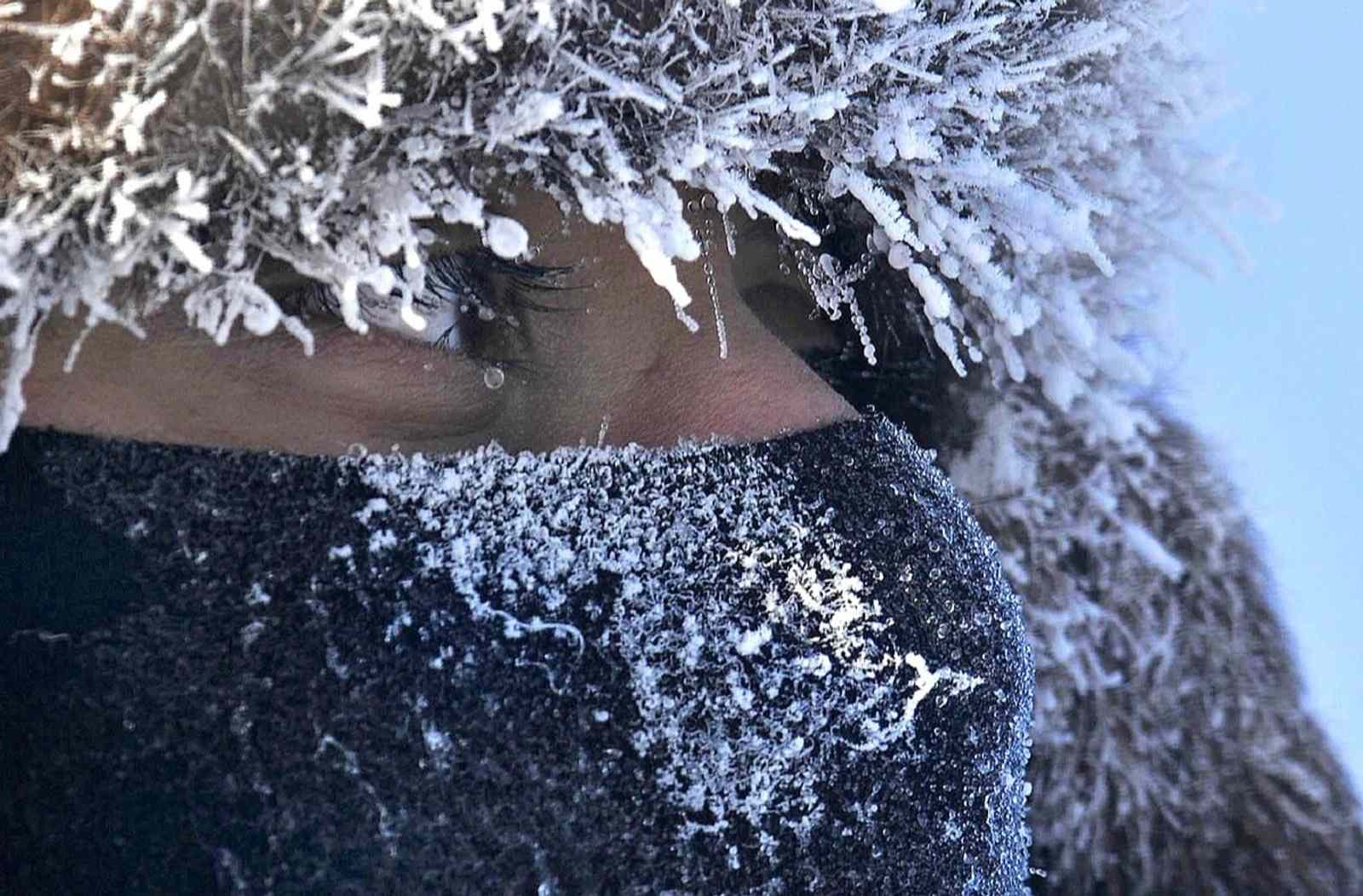 Where to See the Ice Caves
Finally! You made it through the important notes on ice safety and essential gear. Here are five spots where you can visit ice caves for a magical wintry experience. See them all on the map, below.
You can view, share, and navigate using this map to navigate your way to the caves!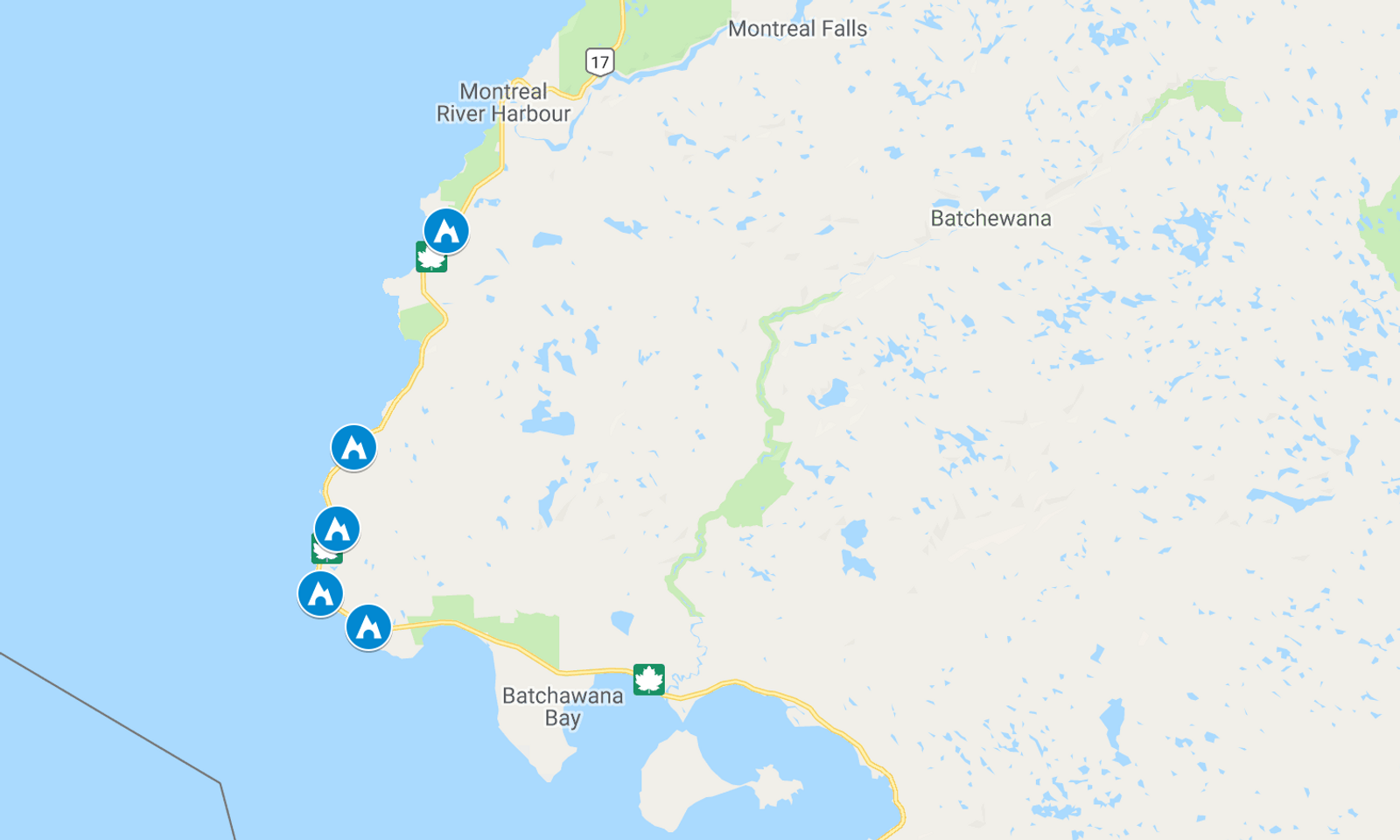 1
Alona Bay
Alona Bay is a popular entry point along the network of ice caves accessible from the Trans-Canada Highway. Some beautiful, striking blue colours could be seen in formations that have appeared here in years past.
Once you arrive, park at the scenic lookout point and carefully find your way to the coastline. The winterscape here is mesmerizing, and on a white, overcast day the icy lake, land, and sky can seem to blend seamlessly together.
2
Kilometer Marker 1148, between Alona Bay and Pancake Bay
Driving from Sault Ste Marie for about 100km, you can get off Ontario Hwy 17 at kilometer marker 1148. In recent years, this site has been covered by large ice ridges, beyond which the open waters of Superior can be seen glimmering a kilometer away.
Dan Grisdale and his wife (pictured) have embraced this particular spot as a favourite - the ever-changing landscape continues to fascinate and bring them back year after year.
3
Hibbard Bay
Located between Pancake Bay and Lake Superior Provincial Park is Hibbard Bay, with its sheltered waters along a relatively straight shoreline. Over the years this spot on Eastern Lake Superior has provided many a picturesque sight of ice formations, as well as glorious sunsets.
Another interesting landmark is the abandoned Coppermine Lighthouse, which was moved from its original location on the cape about 3km away to its present location in Hibbard Bay, and can still be seen from the road (ON Hwy 17, about 10km north of Sault Ste. Marie).
4
Coppermine Point
Some of the most scenic photos of ice caves, walls, and ridges have been taken at Coppermine Point. As always, stay close to the shore (explorers have commented you can often hear the groans of shifting ice!)
Another enthralling feature that can be seen from Coppermine Point is sinking site of the Edmund Fitzgerald. You can learn more about this famous Lake Superior shipwreck here.
5
Saw Pit Bay, near Pancake Bay Provincial Park
The New York Times article cites Saw Pit Bay as one of the finest places to visit the ice caves. Located between Sault Ste Marie and Wawa, ON, you can find it off Highway 17 about 10 minutes north of the main gate of Pancake Bay Provincial Park - just past Pancake Bay.
You can find parking at the nearby Saw Pit Bay Motel and Cabins - use caution, of course, while crossing the street. Once on the east side, you can start at Saw Pit Bay and head either north or south to explore the impressive formations and caves along the coast.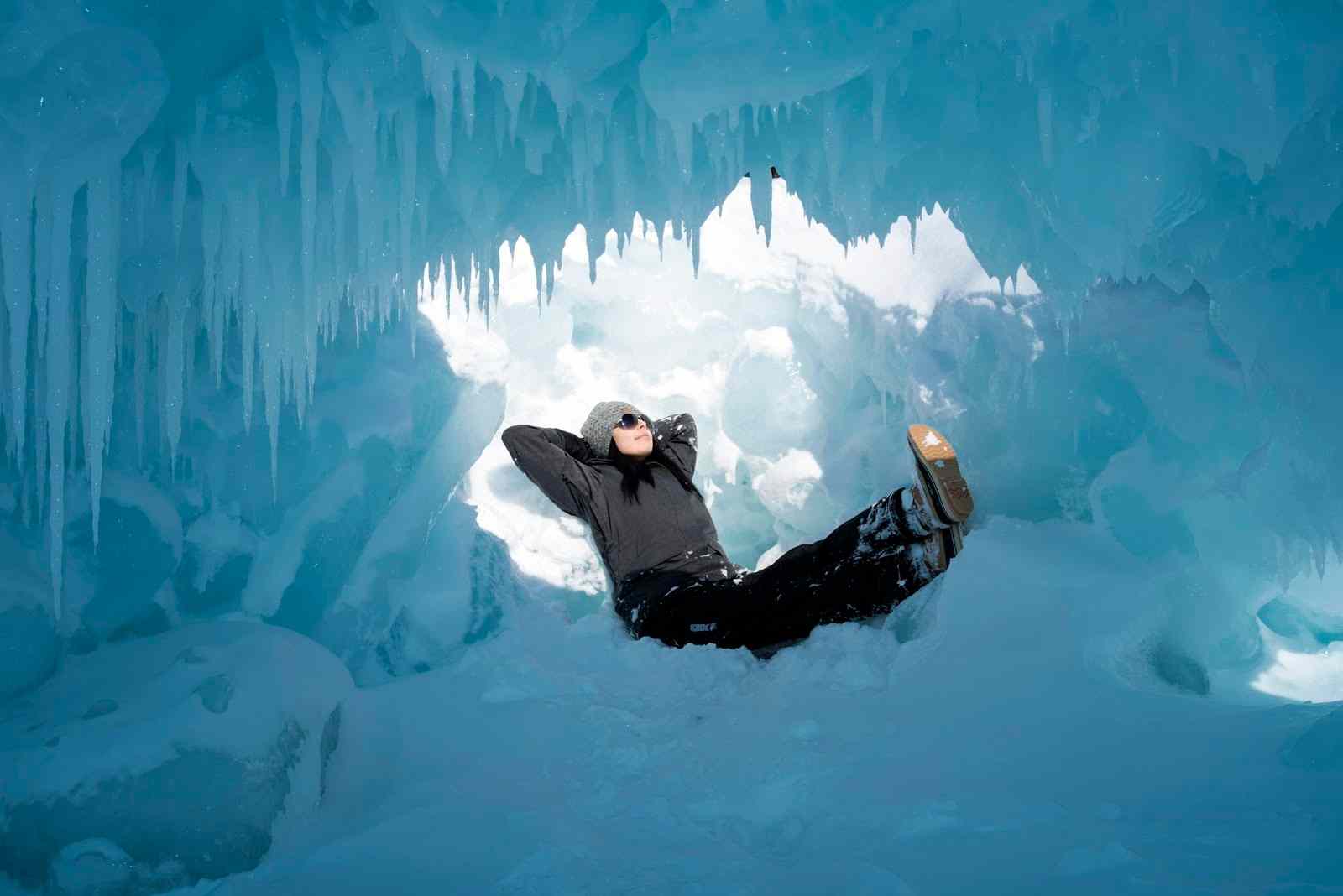 There you have it! Your complete guide to exploring Lake Superior's ice caves. Get out there and discover the winter wonderland of the Great Lakes region. Stay safe, and have fun!
We would love for you to share your stories and photos with us! Tag us @greatlakesguide and use #greatlakesguide.
Special thanks to Dan Grisdale for sharing his awe-inspiring photography and ice cave exploration advice with us.
---