Just because it's back to school time doesn't mean that summer is over.
Picture this: you finish a long day of classes and instead of heading back to your dorm, you make your way down to the beach. You feel the breeze pick up and hear the water crash on the shore as you get closer. You sit on the warm sand and let the stress of the day wash away with the waves. Maybe you go for a swim or canoe ride, or you bring your board for an evening of surfing.
This may all sound like a fantasy, but there are so many coastal campuses right here in the Great Lakes region. So take a break from the books and parties and head to the beach.
Here are Ontario's best schools for beach-loving students, ranked:
5
University of Windsor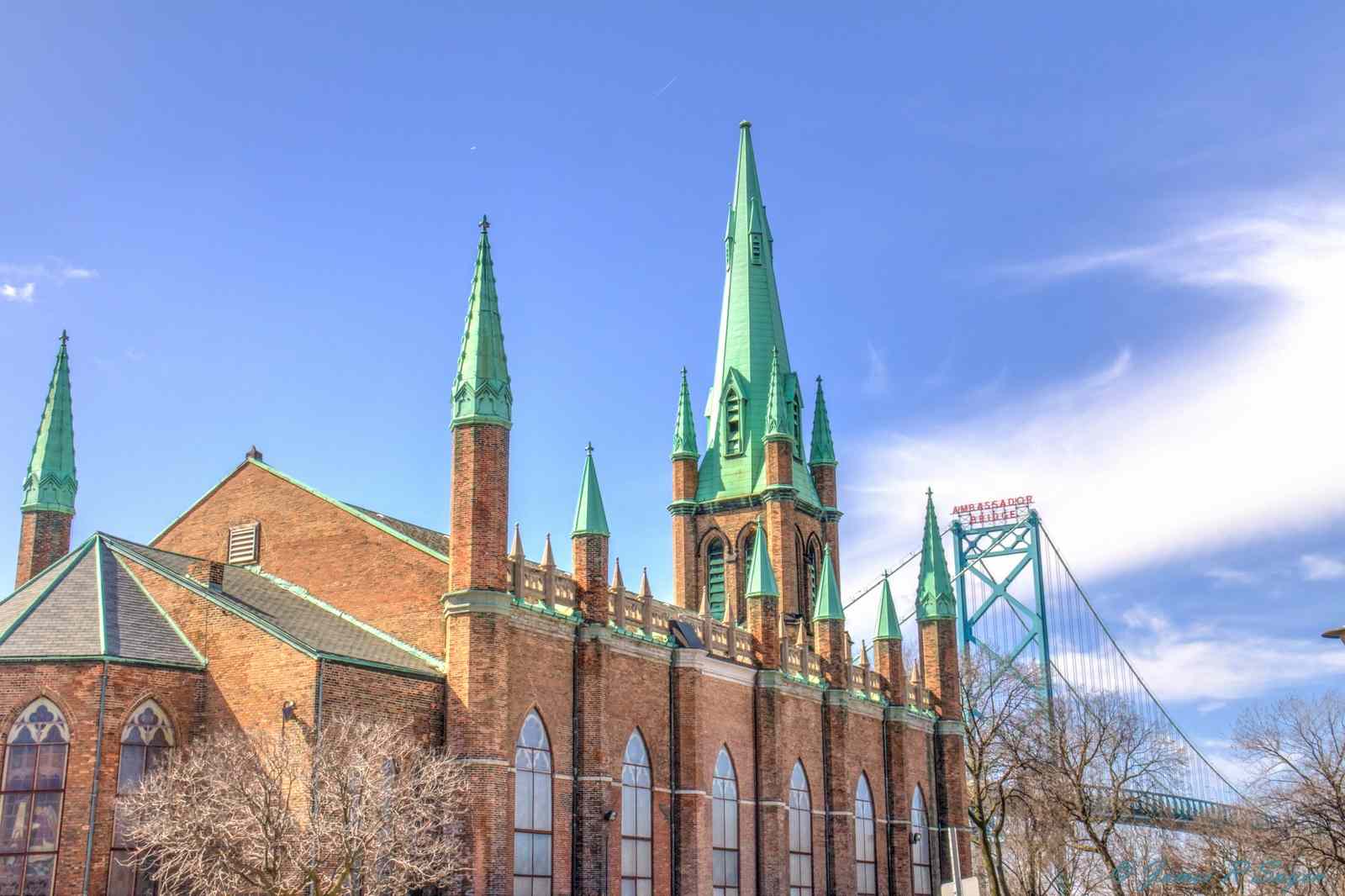 The University of Windsor is located on the border of the U.S. and Canada in Windsor, Ontario. This school is perfectly situated at the bottom of Lake Erie, right along the Detroit River.
When you're feeling bogged down by papers, head over to "The Beach" (Sandpoint Beach, Ganatchio Park Beach, and Stop 26 Beach) to chill out and soak up some sun. Take a dip in the warm Lake Erie waves, or simply relax in the sand and feel refreshed, re-energized, and ready to hit the books once again.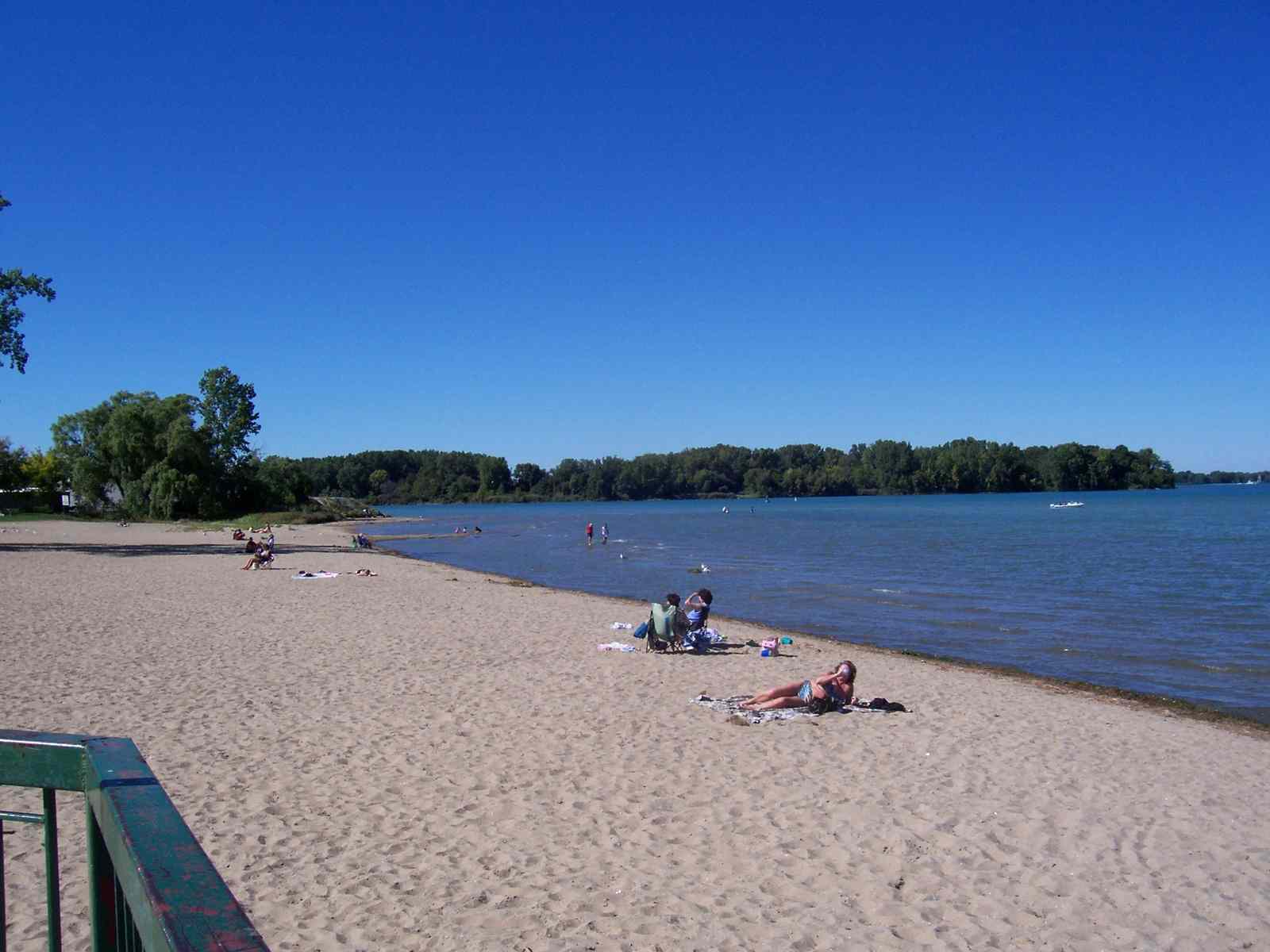 4
McMaster University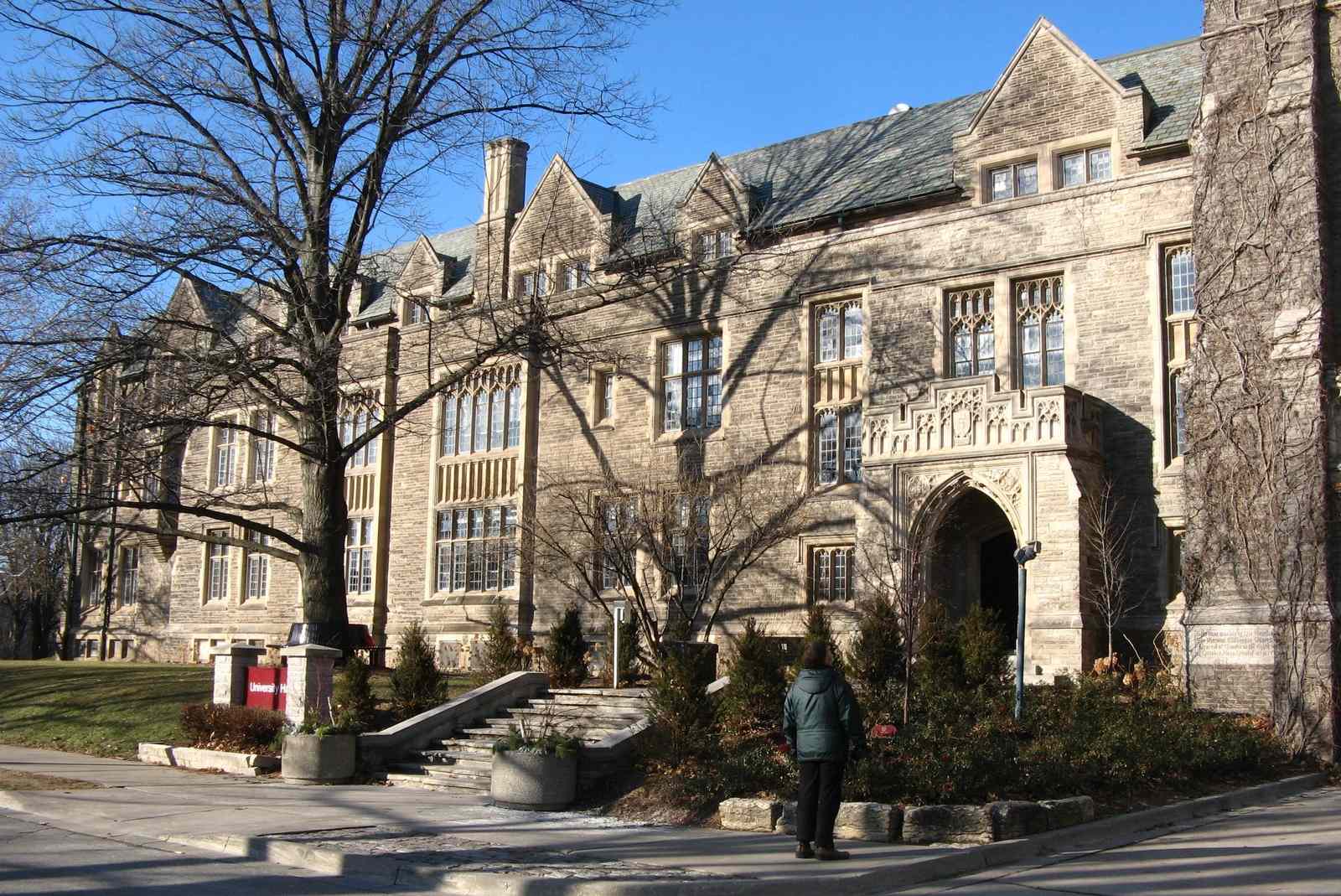 McMaster University is located right on the tip of Lake Ontario in Hamilton, Ontario. This lakeside university is renowned for its strong science programs and is positioned in an ideal spot for biological study.
There are several areas to explore, including impressive waterfalls, parks, and (of course) beaches. If you make your way to Confederation Beach Park after a long day of studying, you will be rewarded with pristine beaches, trails, and restaurants located right on the beach. In the summer months, bring your friends down for a game of beach volleyball or picnic on the sand.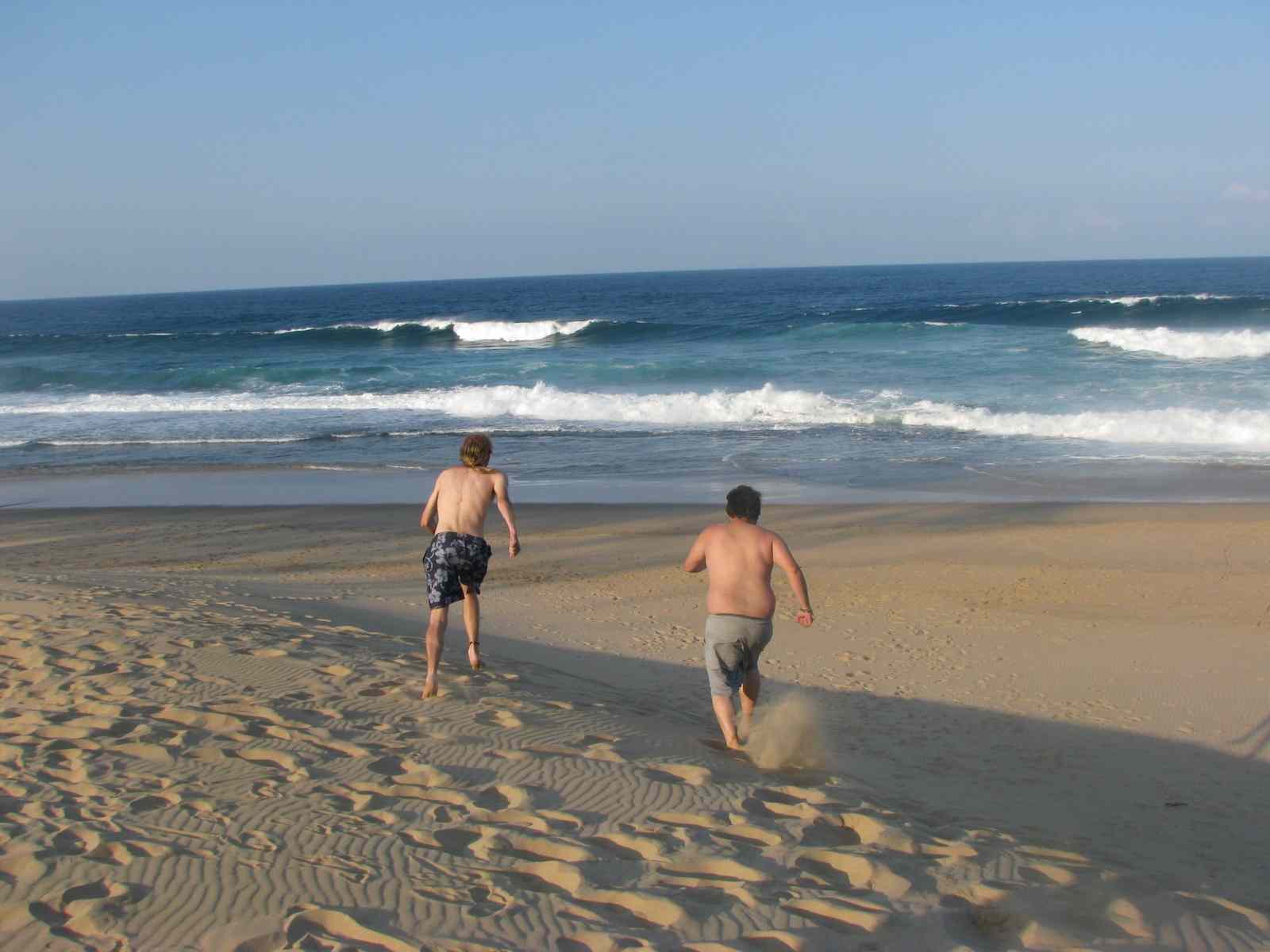 3
Laurentian University
Okay, get this: Laurentian University in Sudbury, Ontario, has its OWN beach just for students! Laurentian University students can live the dream at their own private beach located on the beautiful Nepahwin Lake.
This lake is one of the deepest lakes in Sudbury and is ideal for students looking for a quiet getaway in the great outdoors. Give your brain a break and visit the peaceful, secluded Laurentian Beach for a swim or a lazy day in the sun.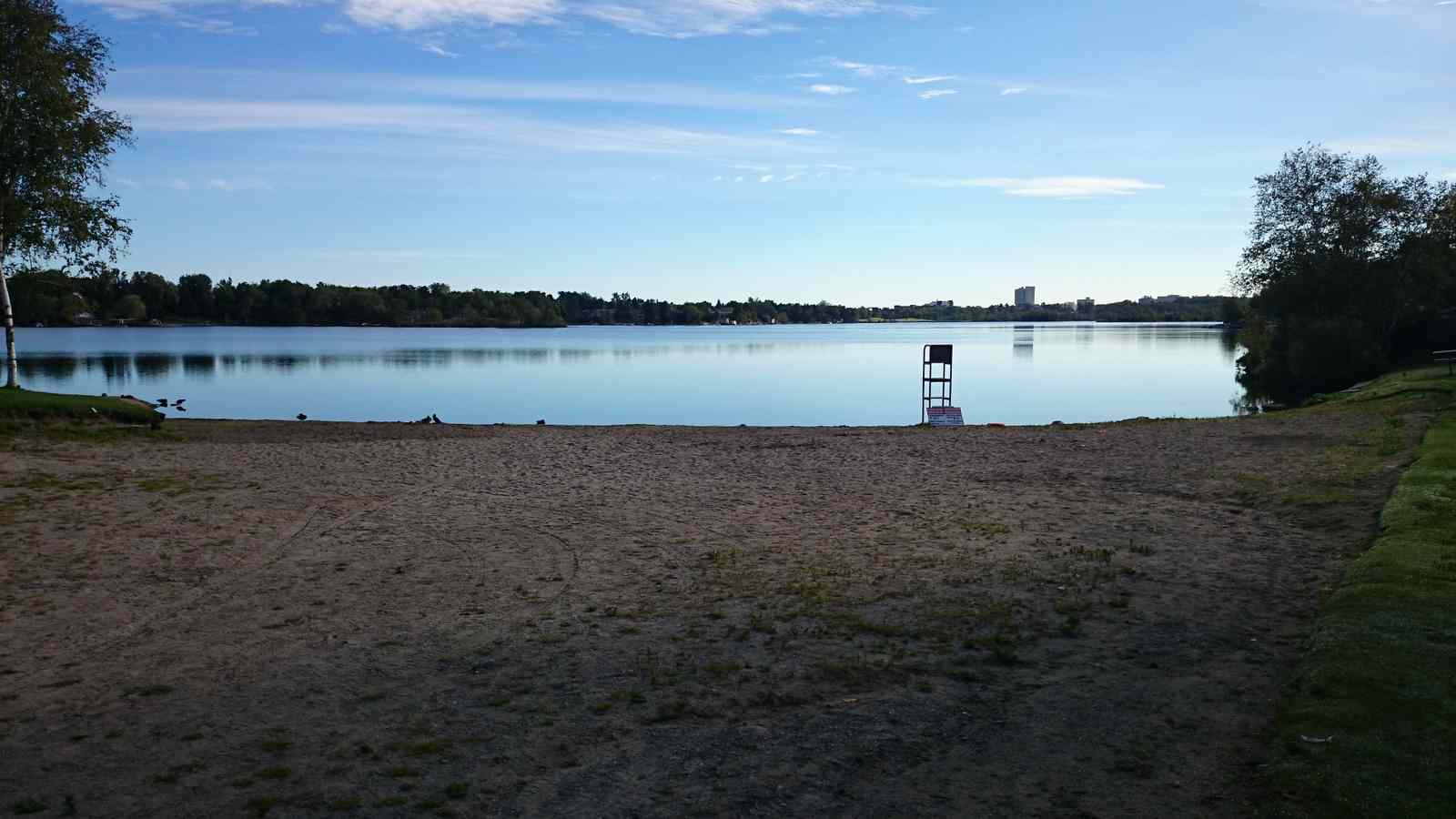 2
University of Toronto, Humber College, Ryerson University, and George Brown College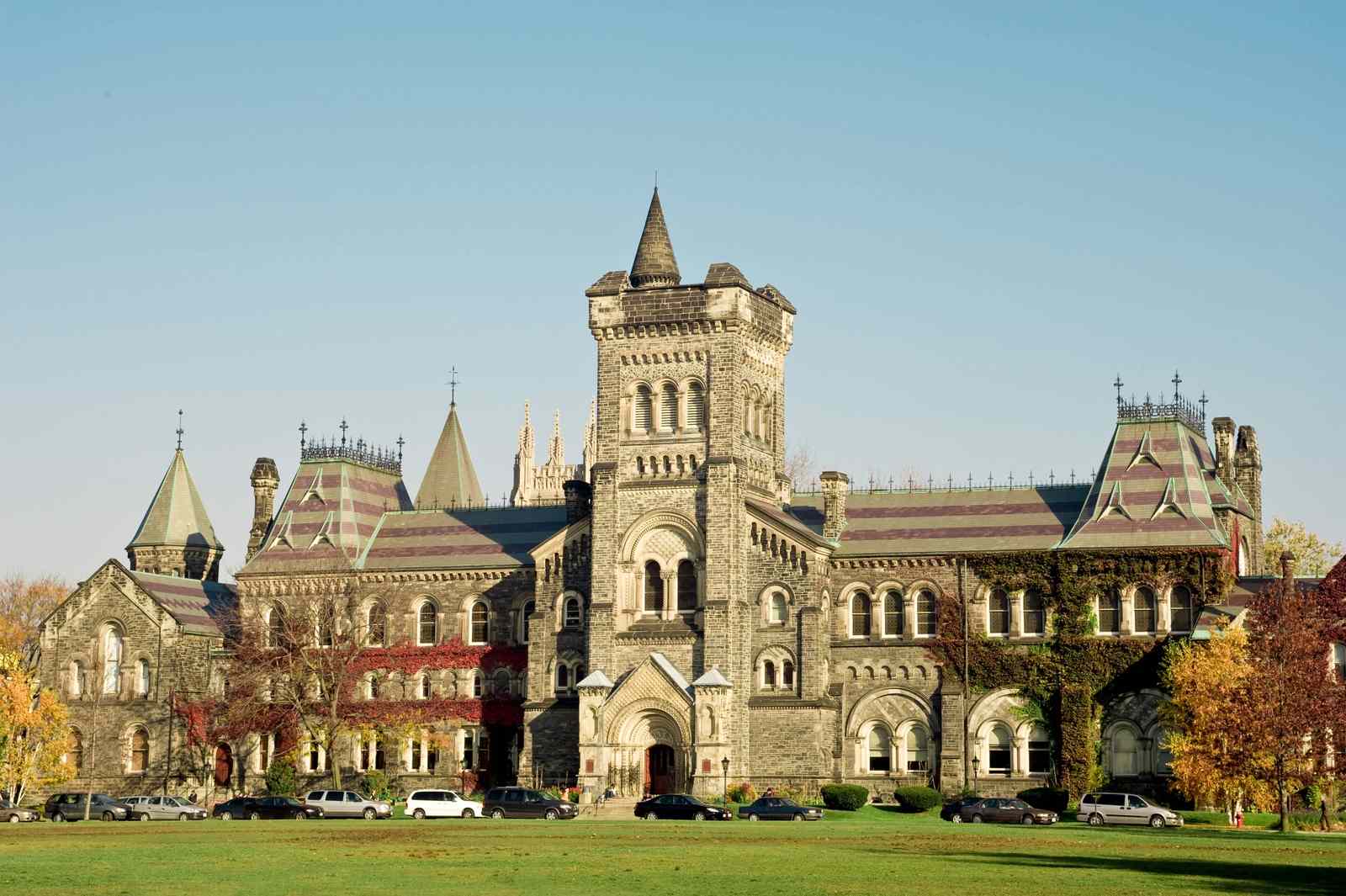 Situated in the heart of Toronto and right on the banks of Lake Ontario, how could these colleges and universities not be tied for spot number two on our list? Being right on the lake, there are plenty of beautiful beaches for students to enjoy.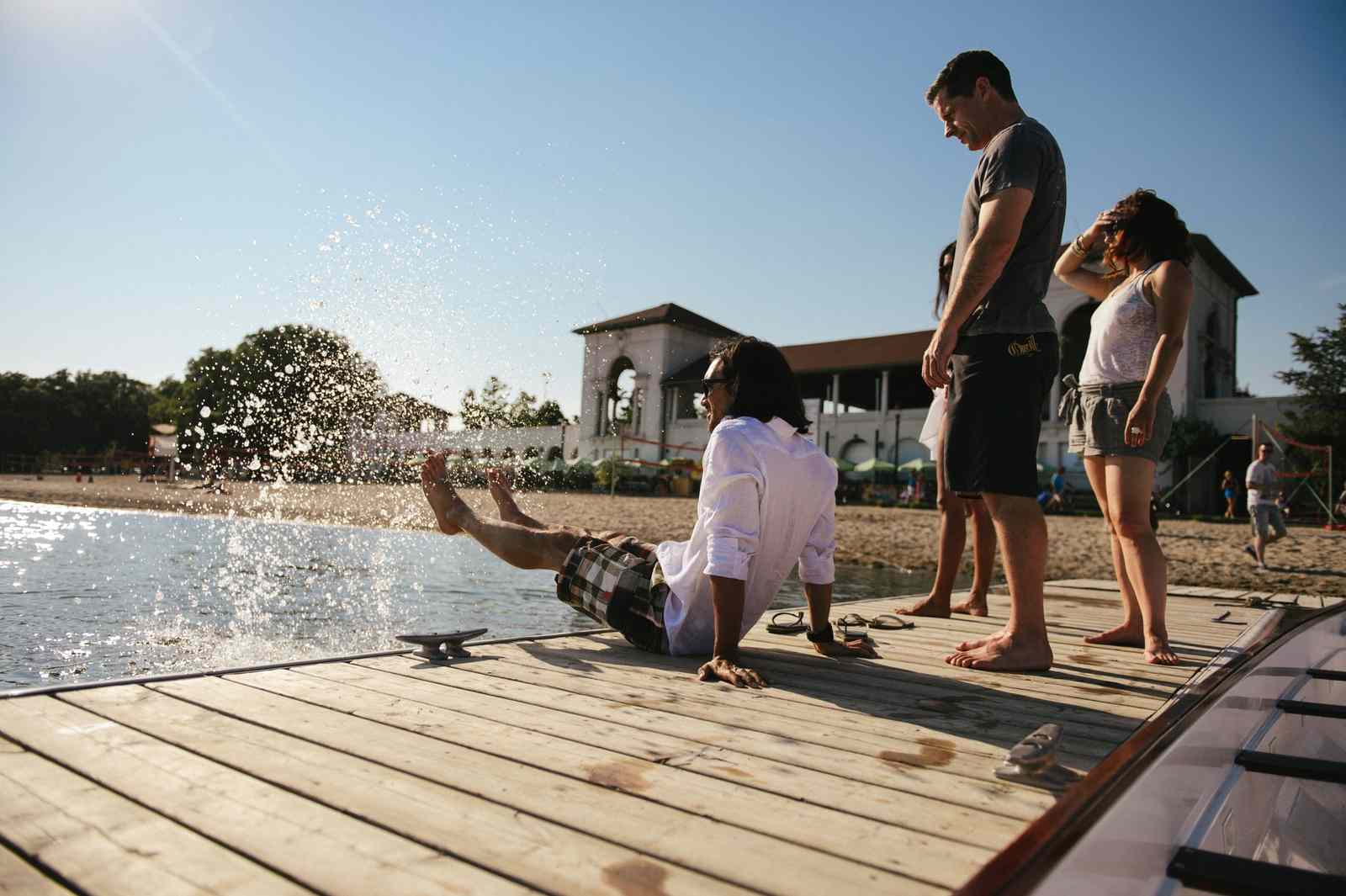 Head over to Sugar Beach for a picture-perfect afternoon in the sand, relaxing under bubblegum pink umbrellas.
Woodbine Beach and Sunnyside Beach are perfect for an evening stroll along the boardwalk or afternoon run for students looking for a more active beach experience.
If you feel like taking a break from the busy city, visit Bluffers Beach and take in the spectacular view of Lake Ontario from the 100-meter cliffs at Scarborough Bluffs.
To really feel like you're heading off on vacation, hop on the ferry and make your way to the Toronto Islands. There are many island beaches, but we recommend Centre Island Beach for spectacular views of the Toronto skyline.
Canoe, kayak, and stand up paddleboard rentals are also seasonally available at Sunnyside beach and the Harbourfront Canoe and Kayak Centre.
1
Queen's University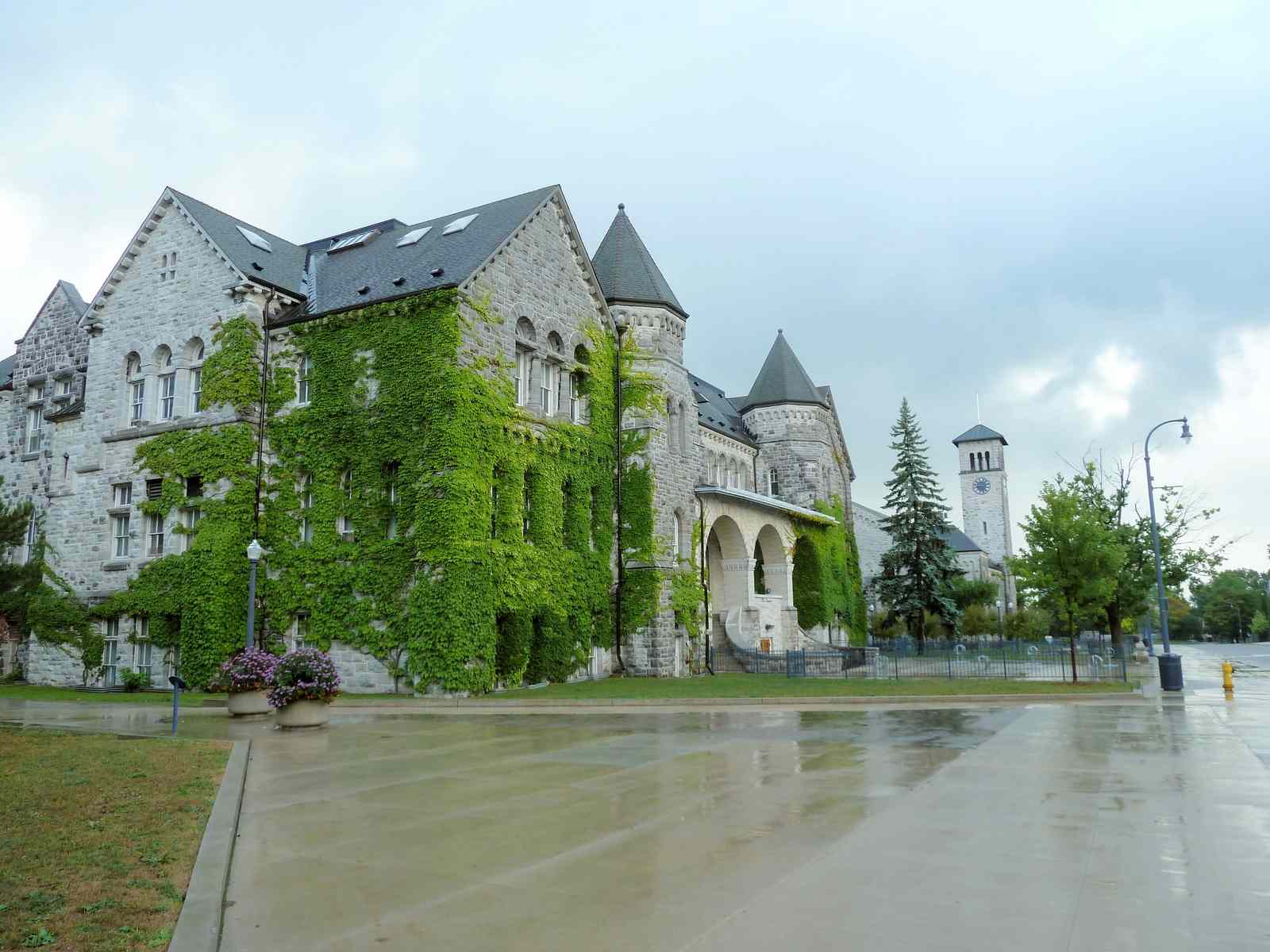 Ranking in at number one is Kingston's Queen's University. Within just a few minutes of walking, students will arrive at the one-of-a-kind Gord Edgar Downie Pier at Breakwater Park, which had its grand opening this summer.
Not that long ago, these waters had been deemed unswimmable by experts, and students at Queen's wouldn't dare swim here. Local community members including the late Gord Downie did not accept these conditions and ignited a 20 year reclamation of Breakwater Park and the new Gord Edgar Downie Pier, making it one of the province's best places to be on a hot sunny day.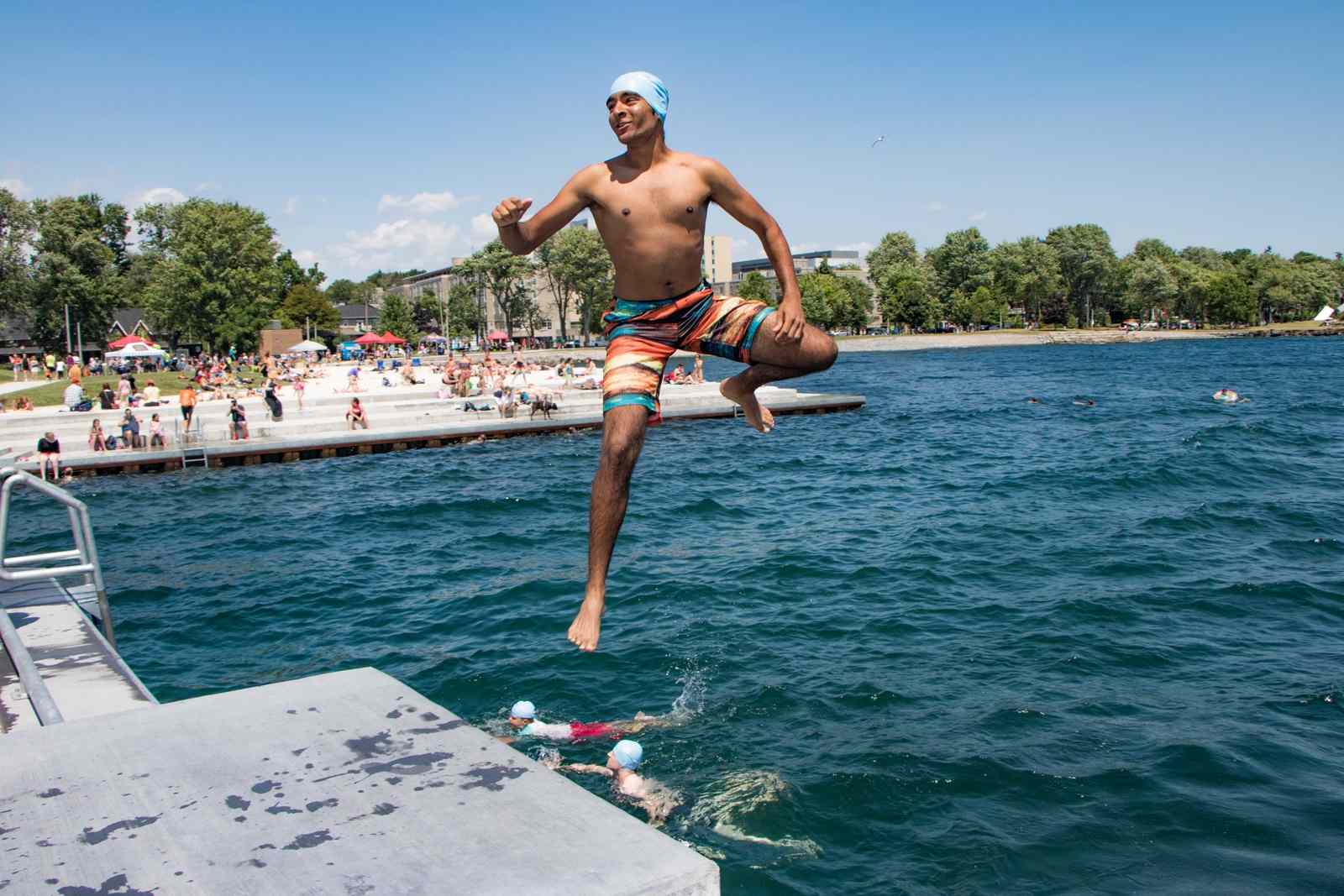 Since opening, the pier has been packed with people taking in all this exciting new destination has to offer.
It now features shade umbrellas, benches, pool ladders, and an accessible ramp so that everyone can enjoy the beautiful Lake Ontario. Queen's students can relax on the raised sand beach, jump off the pier, and enjoy all of their favourite water-based activities at Breakwater Park.
Did your beach-side school make the list? If so, you have earned your bragging rights!
Share this list with your friends to let them know why campus life is more than books and parties.
See also:
Reclaiming urban waterfronts (A lesson from Gord Downie)
Fun stuff to bring to the beach
---