Lake Superior is the largest, cleanest, and wildest of all the Great Lakes. It is the biggest lake in the world (by surface area), so it will come as no surprise that it has been nicknamed "The Freshwater Sea." Deep blue waters and towering, colourful cliffs reveal Lake Superior's spectacular landscapes that have inspired artists and explorers for centuries. Here, you will find white sandy beaches, sand dunes, dense forests, ancient shipwrecks, and roaring waterfalls. Powerful crystal waves and breathtaking beauty are sure to enchant all who stand on Lake Superior's ancient rocky shores.
Lake Superior in a nutshell:


Holds nearly 10% of the world's surface freshwater


Has an average depth of 149 metres (489 feet)


The world's largest lake by surface area


The largest of the Great Lakes


Contains more water than all four other Great Lakes combined


Water flows from Lake Superior out to Lake Huron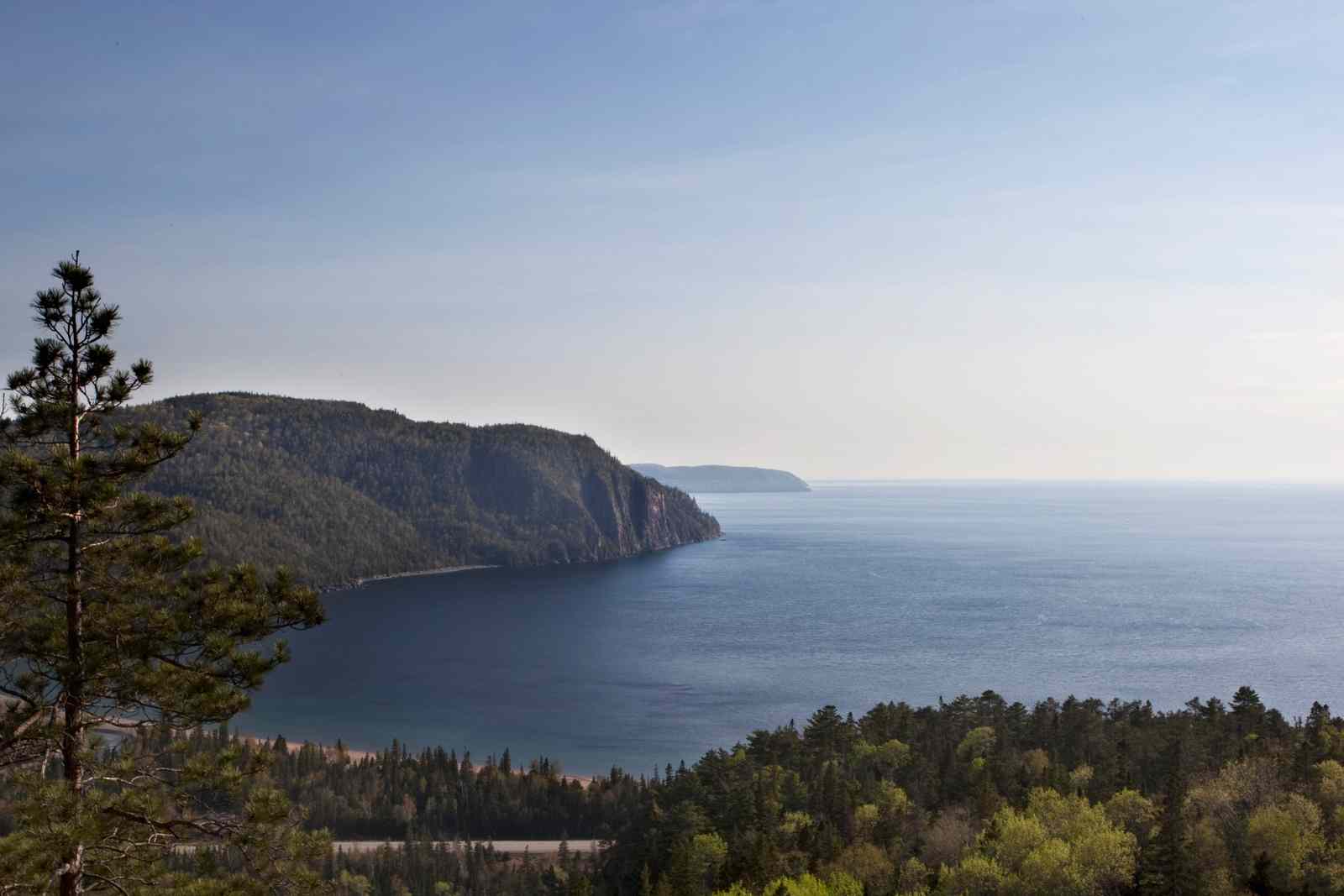 Why is Lake Superior so important?
Lake Superior is wild and relatively undisturbed compared to its more urbanized partners in the south. In fact, it has the longest undeveloped coastline of all the Great Lakes, with less than 5% of developed shoreline. Here, you will find a wealth of plant and animal species along with 673,000 human inhabitants (compared to the 40 million in the Lake Ontario Watershed!). The pristine waters are a critical source of safe, clean drinking water to all that call Superior home.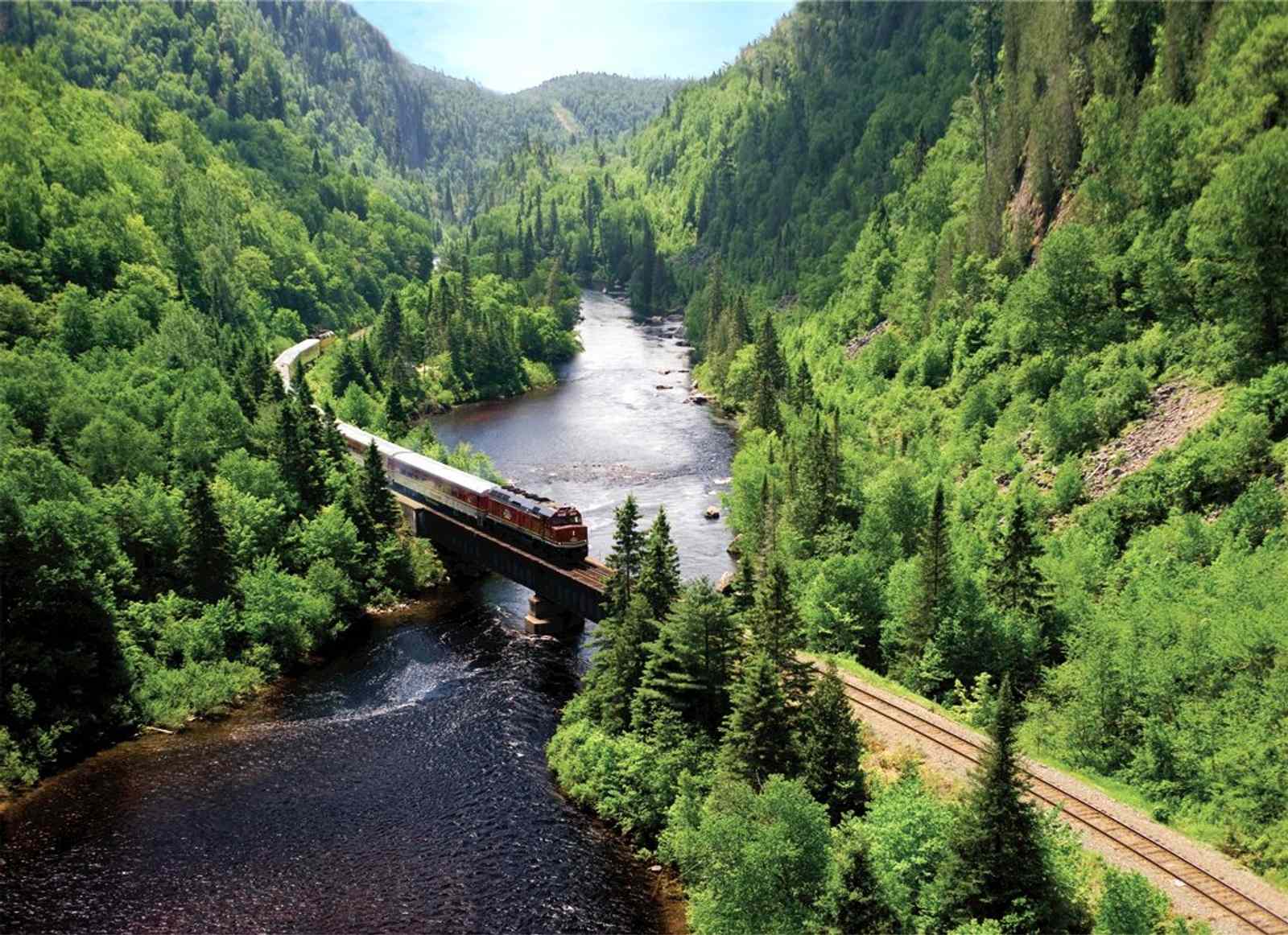 Did You Know?
Nearly 100% of Lake Superior's drinking water tests meet water quality standards set by the Province of Ontario. So drink up!
Precious environment
Gracing its shores and pristine depths are a wide variety of rare species. Superior supports approximately 80 species of fish, some of which are found nowhere else in the world (such as the Siscowet — a large, deep-water lake trout) and the only remaining extensive coastal wild rice bed in the Great Lakes region. Daily fall migrations of birds of prey, including bald eagles, can number over 10,000, casting their shadows over dense forests and rocky shorelines.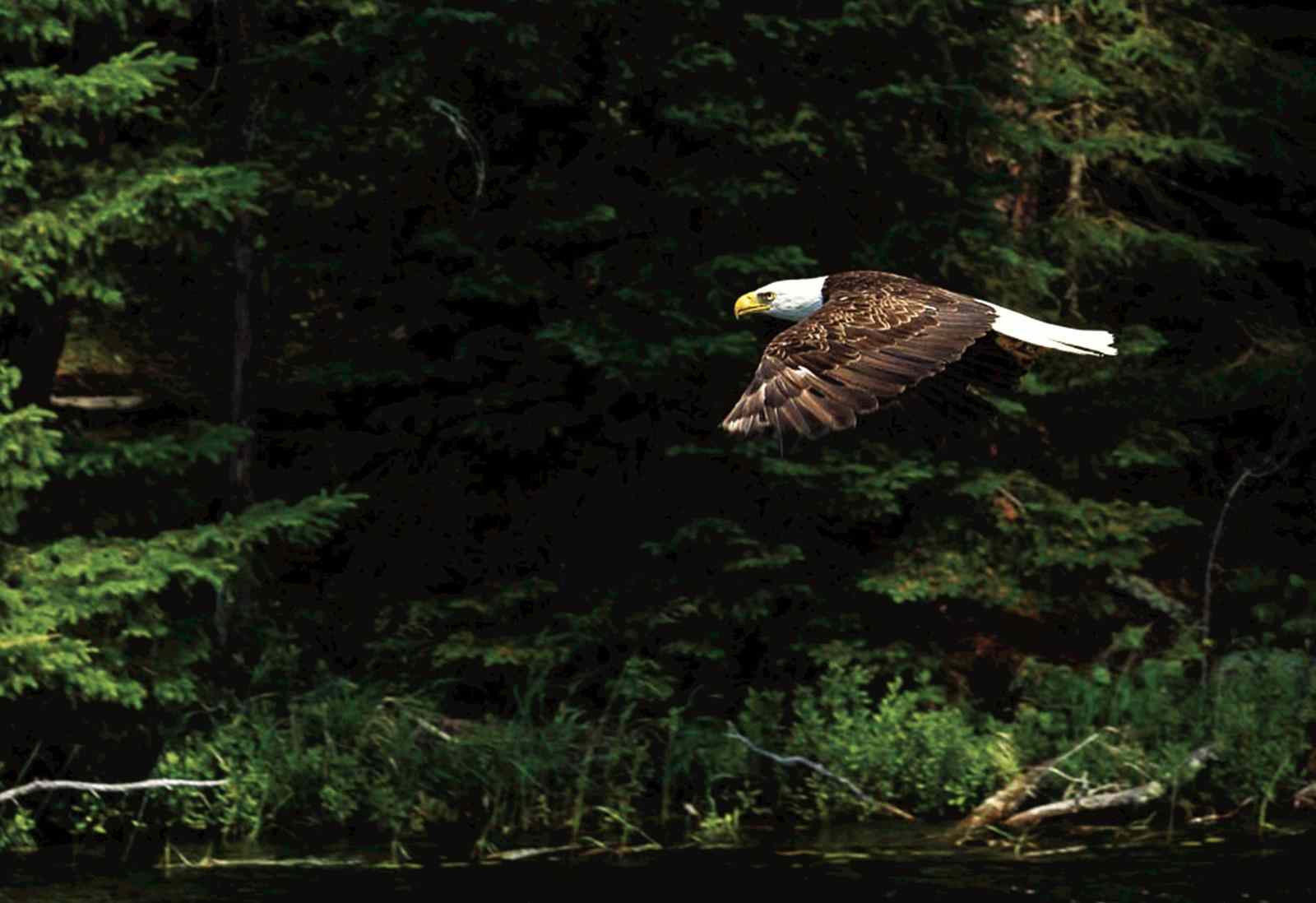 Many endangered species have found refuge in the Lake Superior landscape, including the Gray Wolf and the Canada Lynx. Parts of Superior's northern coasts also make up the roaming grounds of the Arctic species, the Woodland Caribou. Some ancient arctic plant species also thrive in the colder climate of Superior's wilderness. This abundant diversity of life has been recognized, and the Lake Superior National Marine Conservation Area is soon to be the world's largest freshwater marine protected area.
Did You Know?
Lake Erie could fit inside Lake Superior 25 times!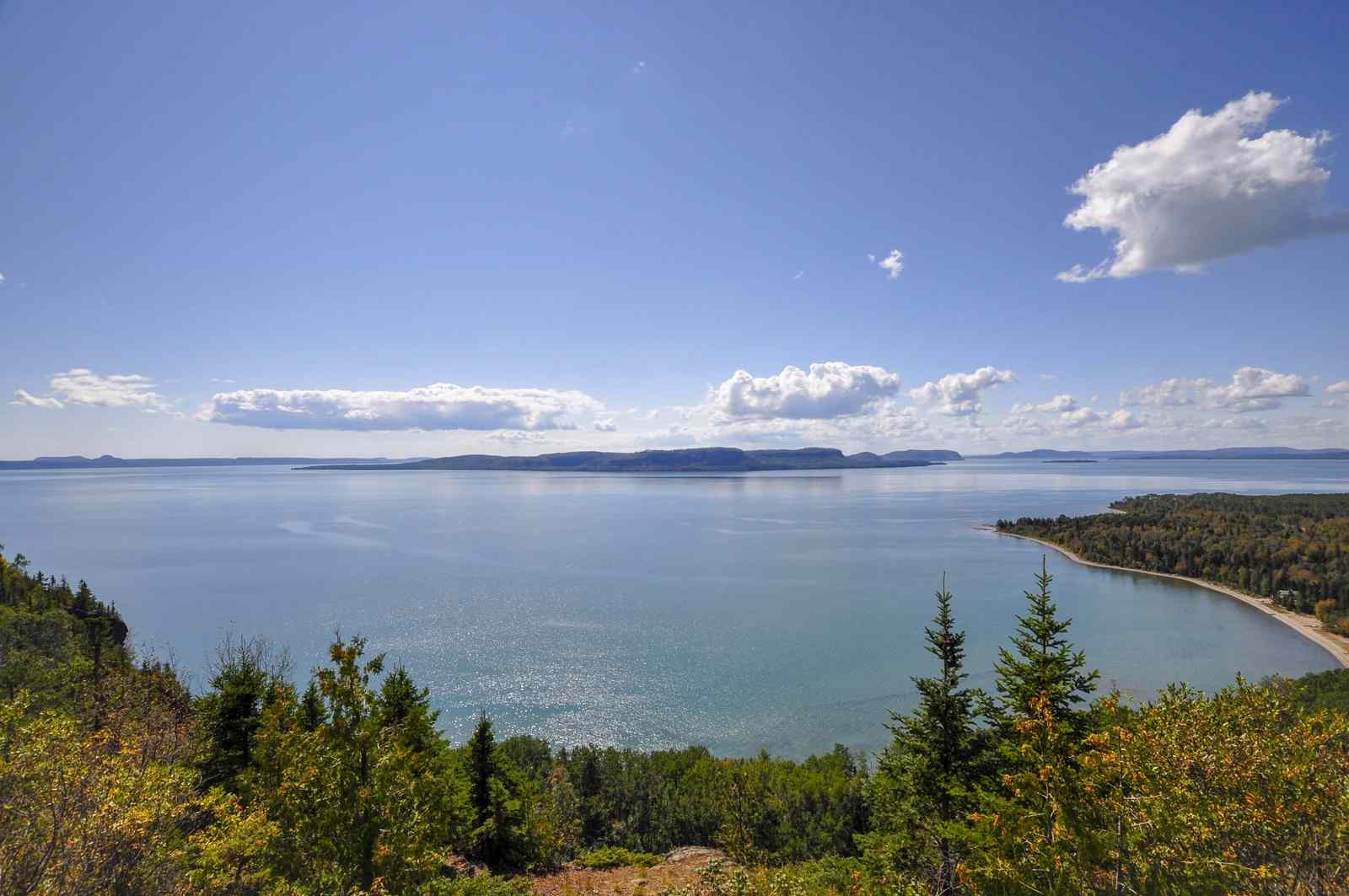 Regional economy
Lake Superior has retained much of its wild state, and there is little development in the northern forested areas of the watershed. This sparse population distribution and lack of agriculture is due to the remote location, cool climate, and poor soil quality.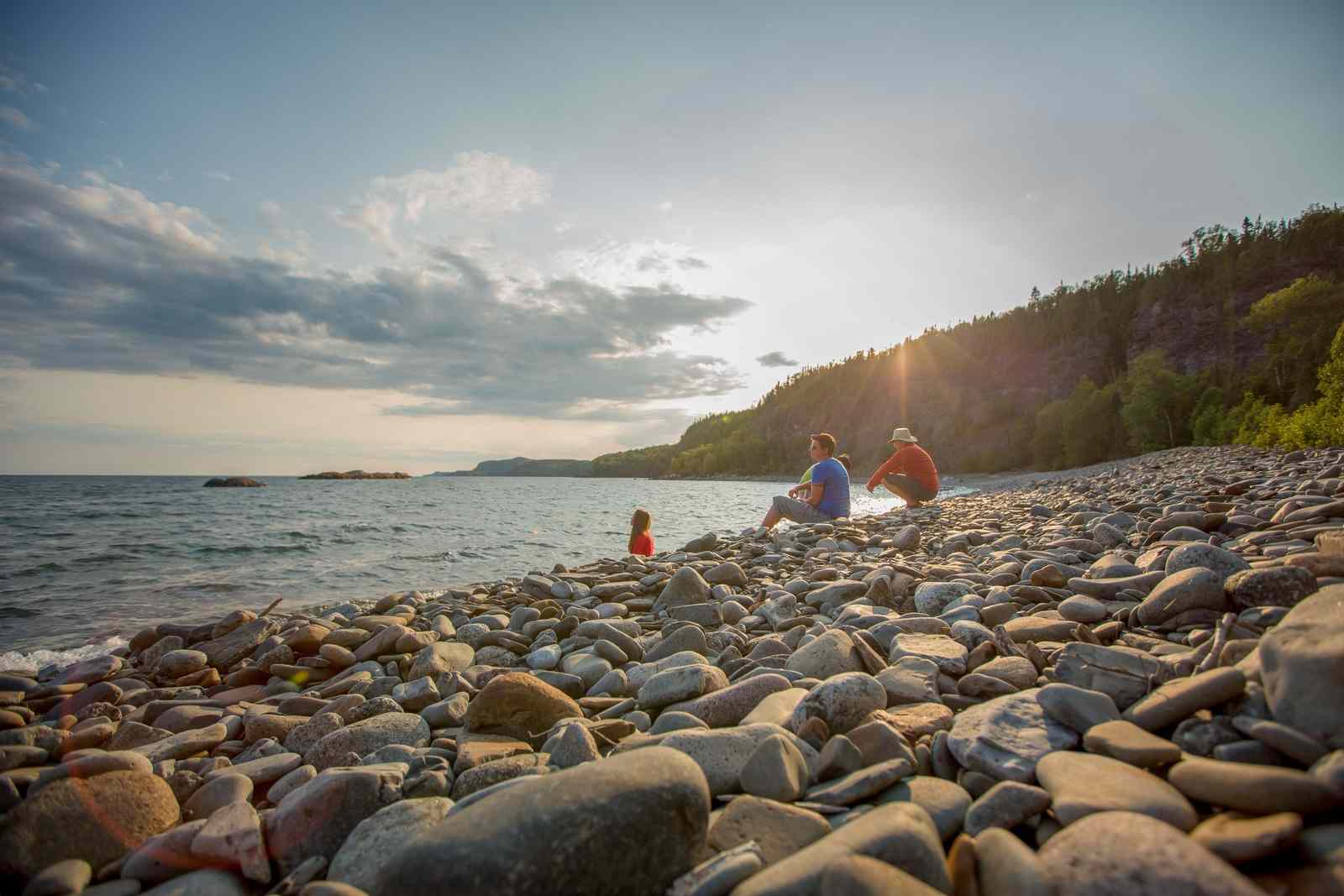 Instead, shipping, manufacturing, tourism, and fishing are the main drivers of the region's economy. The lake also has a long history in mining — extracting metals and stones such as gold, silver, platinum, and diamond. Copper and iron industries boomed in the 1900s, but eventually collapsed, leaving behind several abandoned ruins.
Major sports and commercial fisheries are found both in the shallow reef habitats and the deep waters of Lake Superior. Fish caught here are considered to be the healthiest of all the Great Lakes because of Superior's vast, clean waters.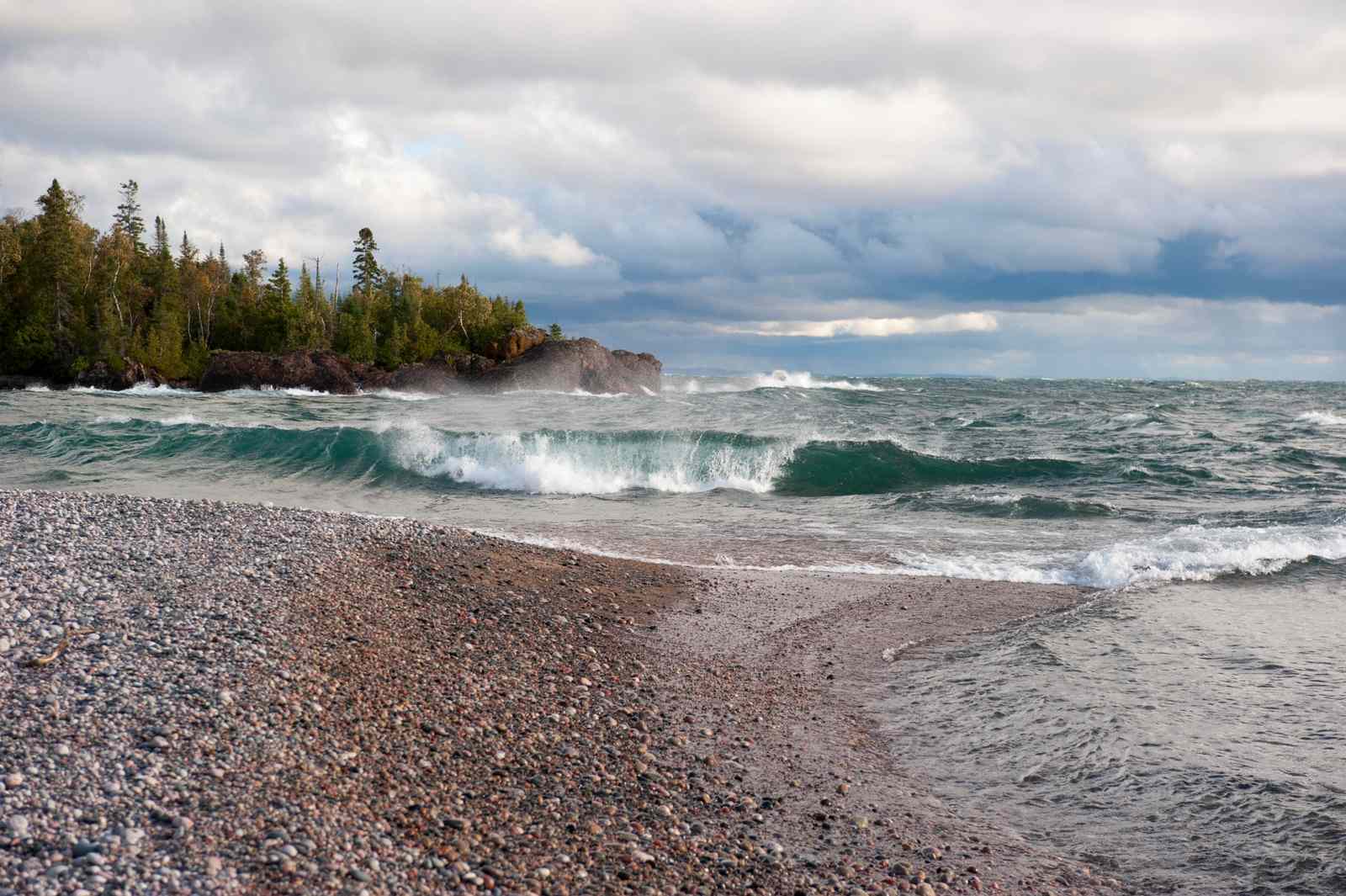 Lake Superior geography: What's here?
Superior's landscape is ancient and wild, with 4,393 km (2,730 mi) of shoreline, including some of the world's oldest rocks (over 2.7 billion years!). Colourful sandstone cliffs up to 200 m (656 ft) in height tower over the mighty, crashing waves.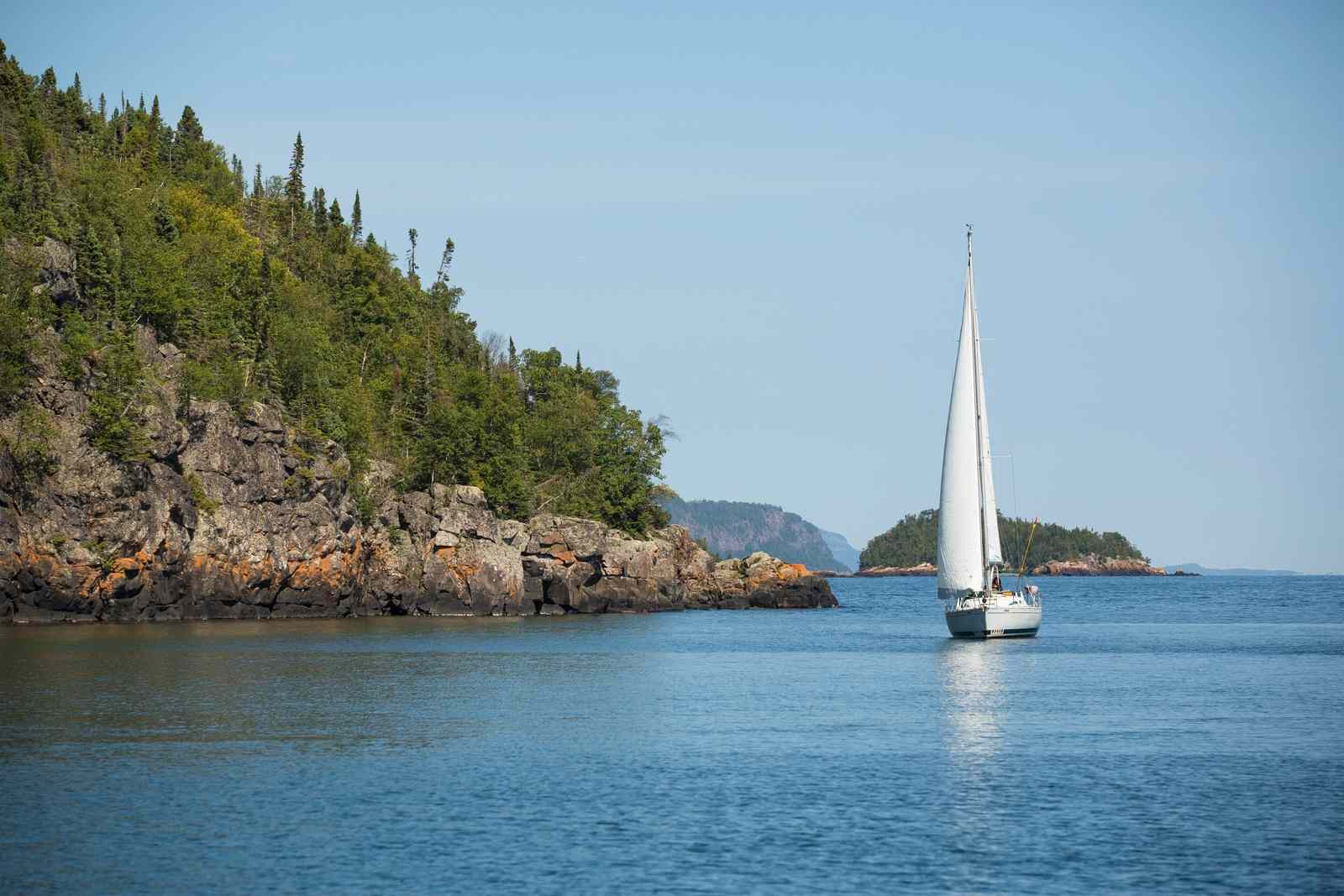 Superior is the coldest of the Great Lakes, yet it rarely freezes over completely. This is due, in part, to its immense depth and strong currents. In fact, its storms are reported to yield waves over 9 m (30 ft) in height, making it a thrilling destination for freshwater surfers! These waves crash along the shores of the Canadian Province of Ontario and the U.S. states of Michigan, Wisconsin, and Minnesota. The lake is decorated with a diversity of sea caves, large islands, white sandy beaches, and rocky outcrops.
Did You Know?
There is enough water in Lake Superior to submerge all of North and South America in 1 foot of water!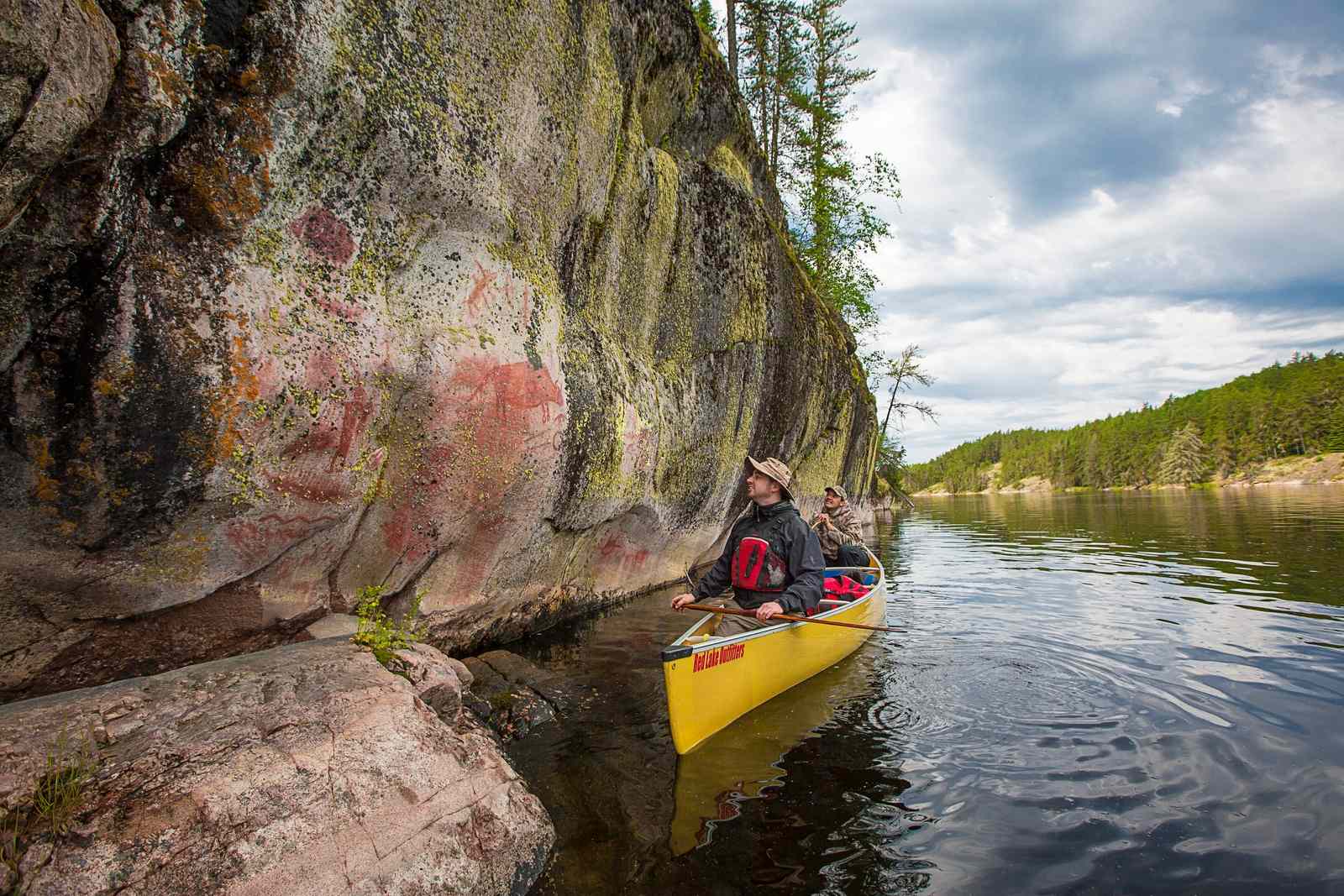 A brief history of Lake Superior
Lake Superior was formed approximately 10,000 years ago from depressions left behind by the retreat of an ancient glacier, and its shape as we know it today has existed for the last 4,000 years. This massive basin of freshwater has attracted an abundance of life, including humans that inhabited the region for millennia. Pictographs from these ancient civilizations can still be seen today on cliff and cave wales in places such as Lake Superior Provincial Park .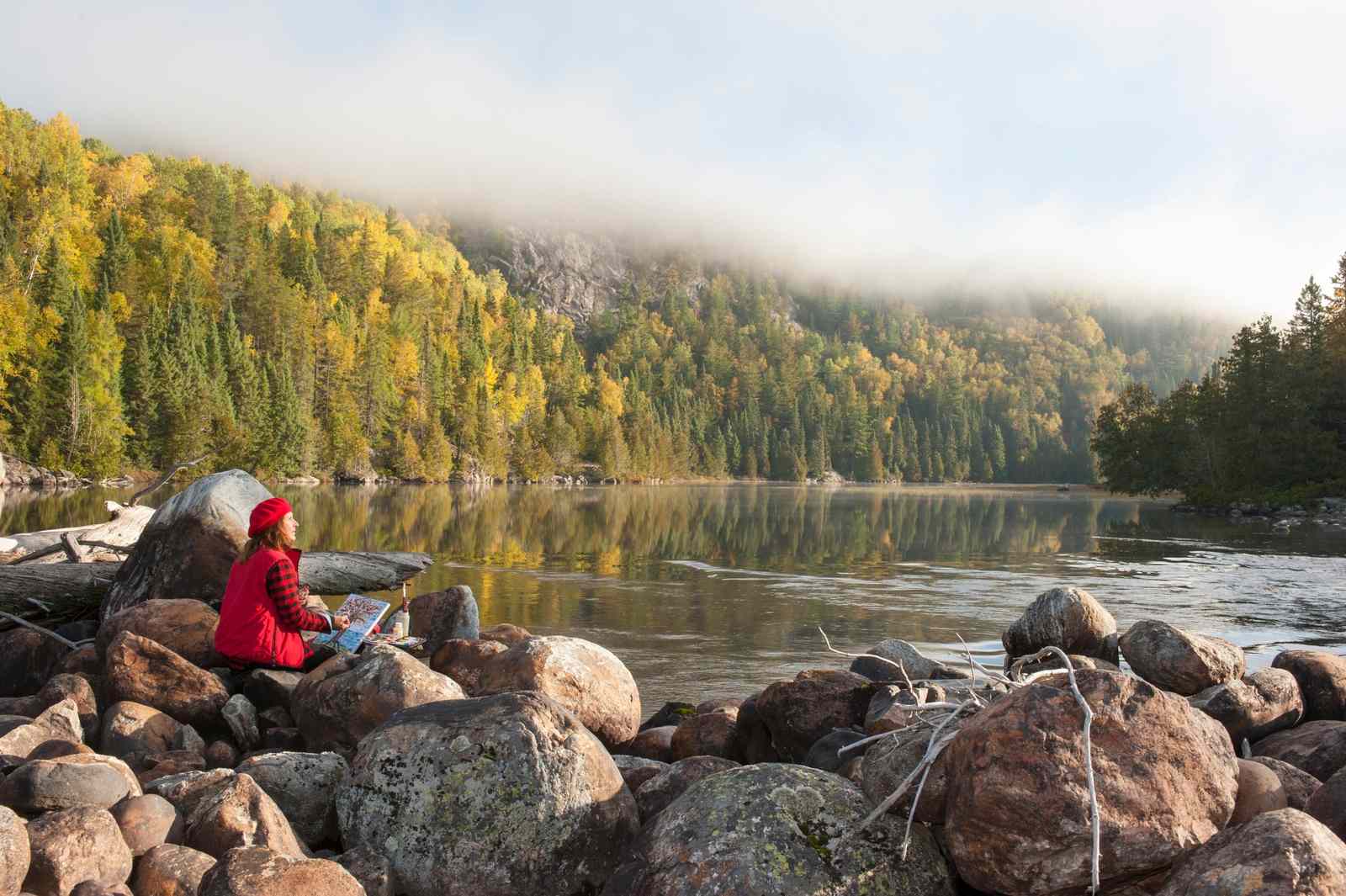 The region's stunning natural beauty and unique landscapes were very attractive to artists over the years, particularly for the Canadian painters called The Group of Seven. These artists immortalized Superior's rugged, rocky, and wild landscapes in their iconic paintings.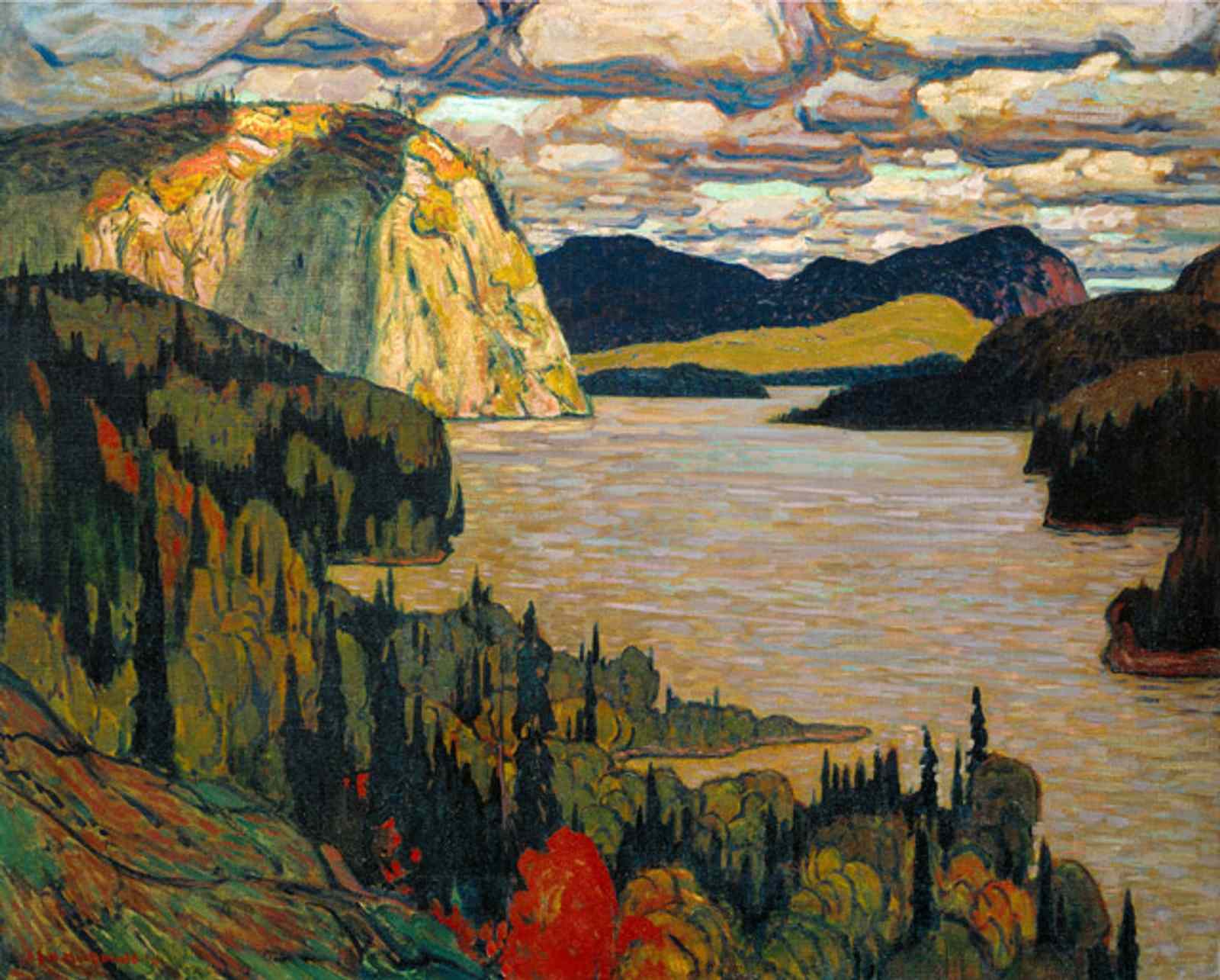 Did You Know?
Lake Superior's beaches are open and safe for swimming over 90% of the time, and the water is extremely clear, with an average underwater visibility of 8.3 m (27 ft).
Appreciating Lake Superior
The beauty of Lake Superior has attracted people for centuries and continues to bring in millions of visitors each year. One popular destination is Sleeping Giant Provincial Park. Head out on a once-in-a-lifetime boating adventure as you sail through the waves of Lake Superior, or hike up to the top of the monumental Sleeping Giant rocks. For the history buff, Split Rock Lighthouse in Silver Bay, Minnesota, is a must-see. Immerse yourself in history by touring the old lighthouse surrounded by guides dressed in period costumes! There is no shortage of wild and enchanting places to explore in this great northern oasis.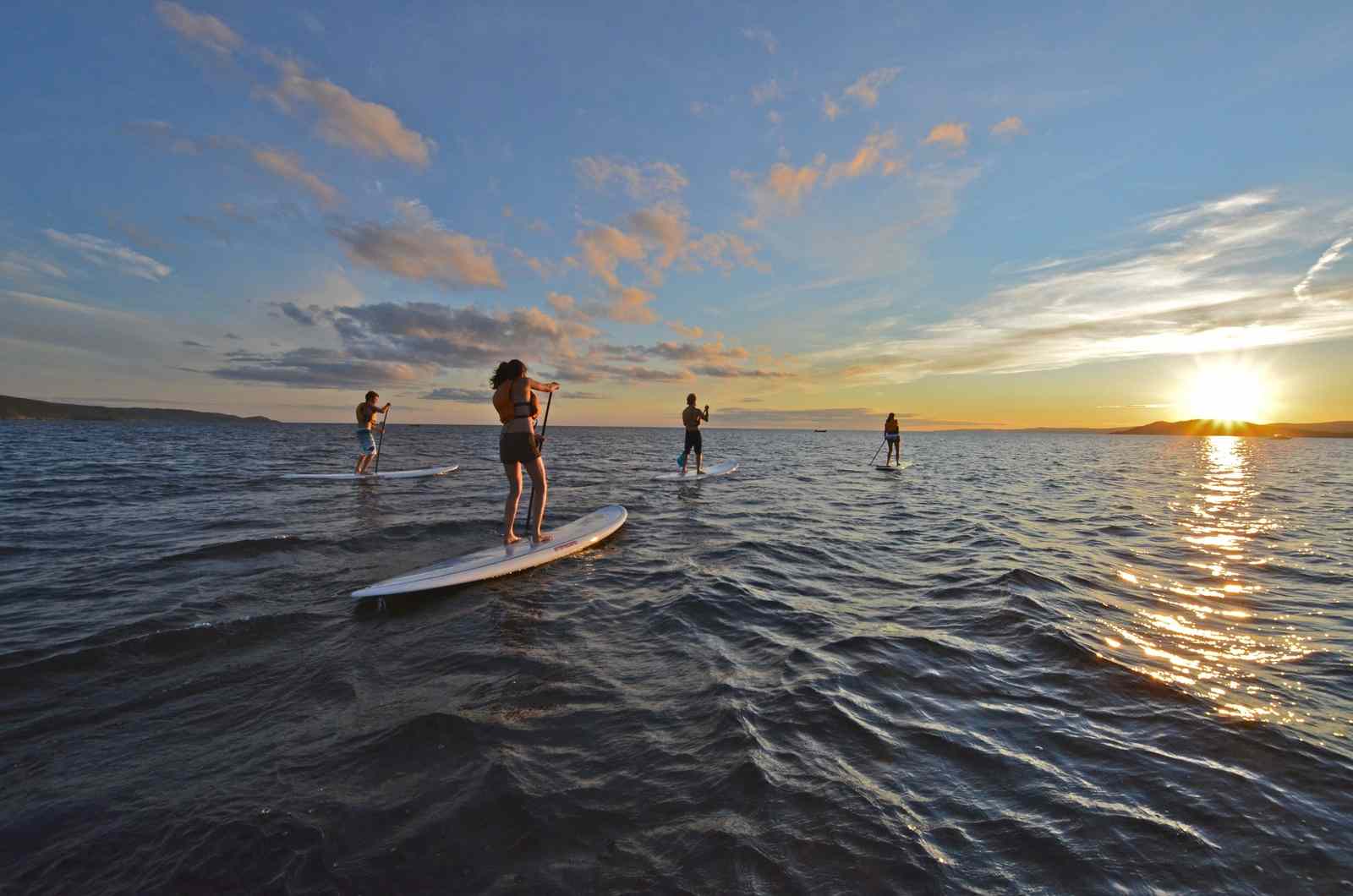 Protecting Lake Superior
Lake Superior is barely developed, compared to the other Great Lakes. This has allowed it to remain relatively undisturbed and free from much of the pollution and habitat destruction that the other lakes have suffered.
Today, climate change is the main cause of pollution in the lake due to chemical pollutants in the atmosphere. Warming due to climate change has also begun to benefit invasive species (such as sea lampreys), allowing them to migrate north and outcompete or kill native species.
Despite these challenges, much is being done to maintain Superior's pristine waters, including the implementation of the world's largest protected freshwater area: Lake Superior's National Marine Conservation Area. It is critical that we all work together to help protect this crucial habitat. But the first step in protecting Superior is to visit it and experience all that this immense, pure, wild, powerful, and rugged lake has to offer.