Did you know that there are well over 50 outdoor ice skating rinks in Toronto? No matter where you find yourself, there's a good chance that there is a spot of ice near you. Get outside for a leisurely glide, or grab a group of friends for a game of shinny (pick-up hockey).
We have compiled a list of our favourite outdoor rinks in the city. So what are you waiting for? Lace up and let's hit the ice.
1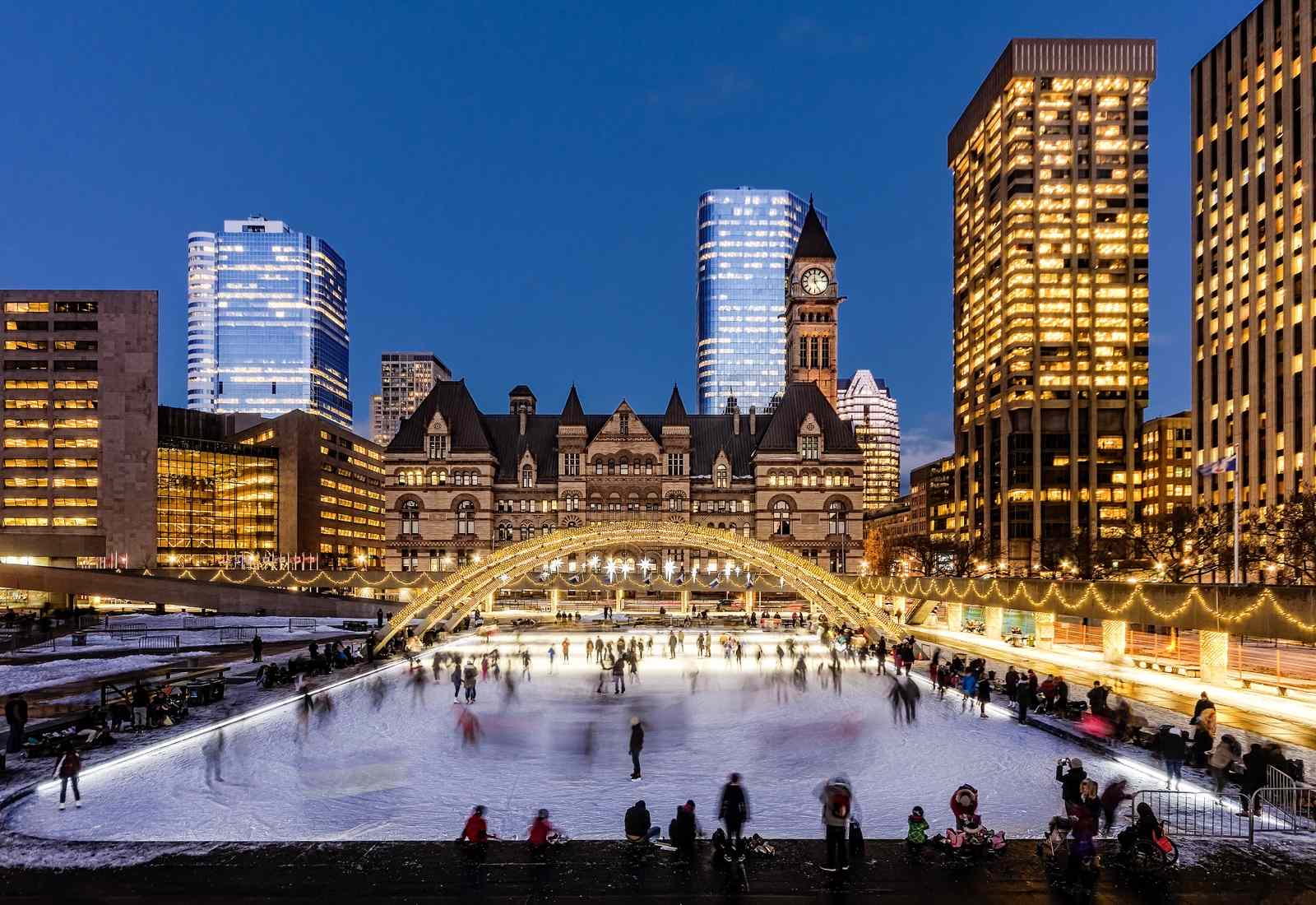 This iconic spot is located in the heart of the city, right next to old City Hall. Considered to be a quintessential Toronto experience, Nathan Phillips Square is always bustling. There are several DJ-ed skate nights held here in the winter, and there are plenty of spots to stop for a hot chocolate after your skate.
Rentals: Yes
2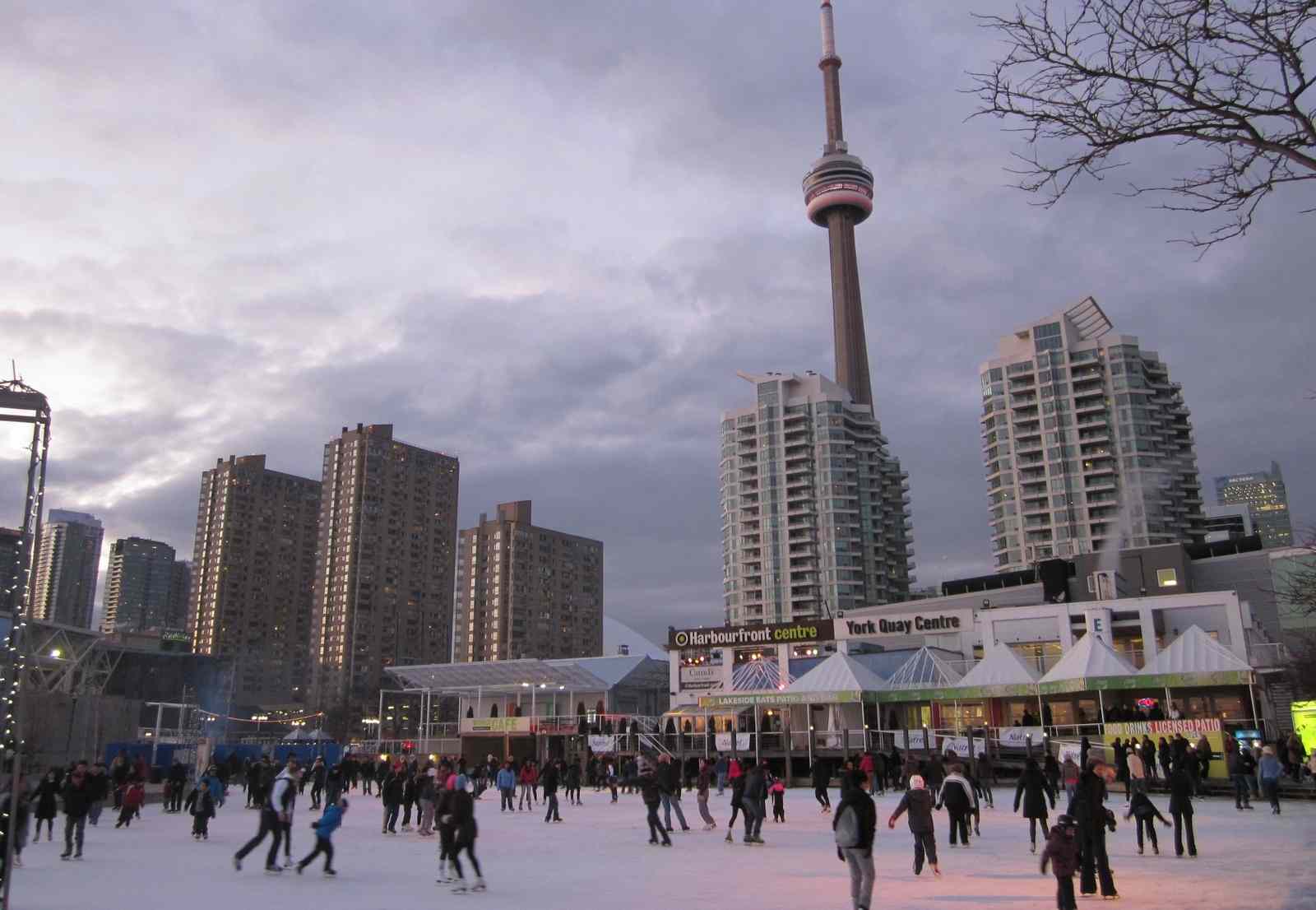 What could be more iconic than skating right next to the beautiful Lake Ontario? The harbourfront centre's skating rink is located right next to the Queen's Quay Terminal. With hot chocolate on-site, DJ Skate Nights on Saturdays, and beautiful views, this is a must-visit this winter.
Rentals: Yes
3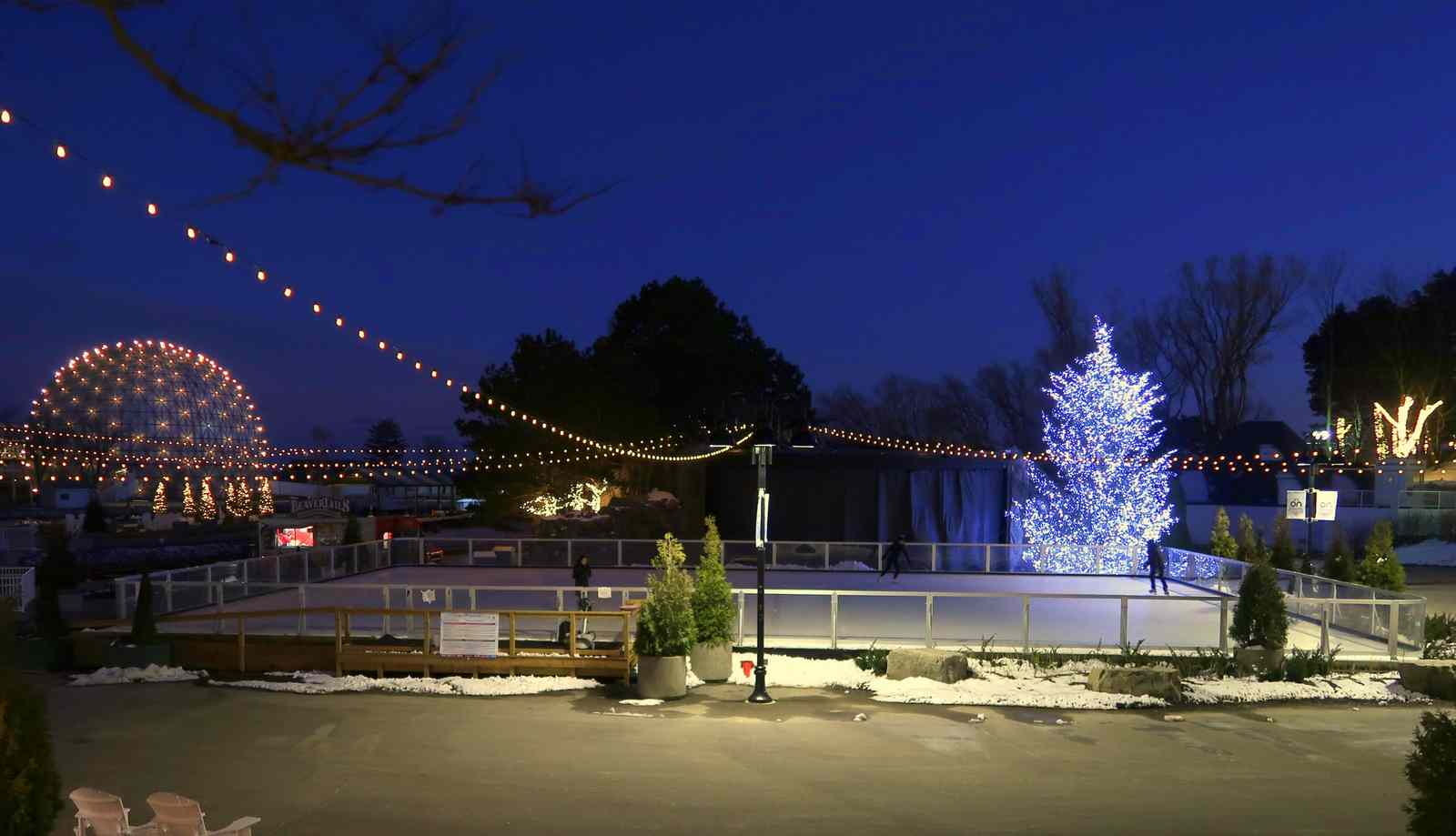 Ontario place has its very own artificial skating rink. The rink is located right next to the Cinesphere and offers fantastic views of the city skyline. We recommend stopping by at night. The trees surrounding the rink are lit with twinkly lights and the city matches with its own twinkling lights. The rink also hosts skate parties on Saturday nights with a variety of DJs. Make sure you enjoy a hot chocolate and a Beavertail after your skate.
Rentals: Yes
4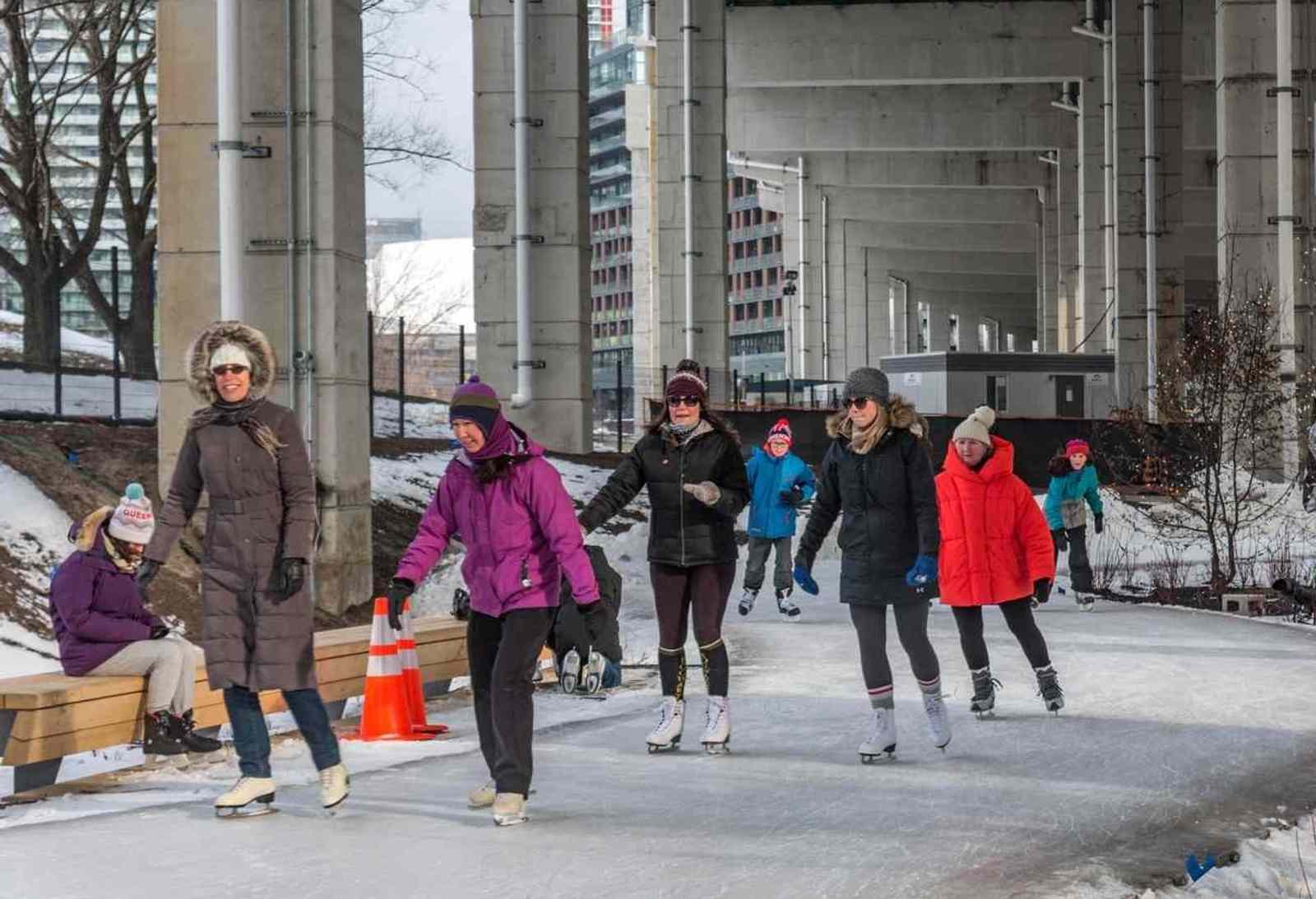 This new 250 m skating trail winds its way underneath the Gardiner Expressway. The rink is a fantastic use of space and visitors can wind their way around this unique figure eight. On select dates there will also be curated food and drinks and a winter village with warming lounges (including snuggly blankets and fire pits). Skating lessons are also offered on select dates.
Rentals: Yes
5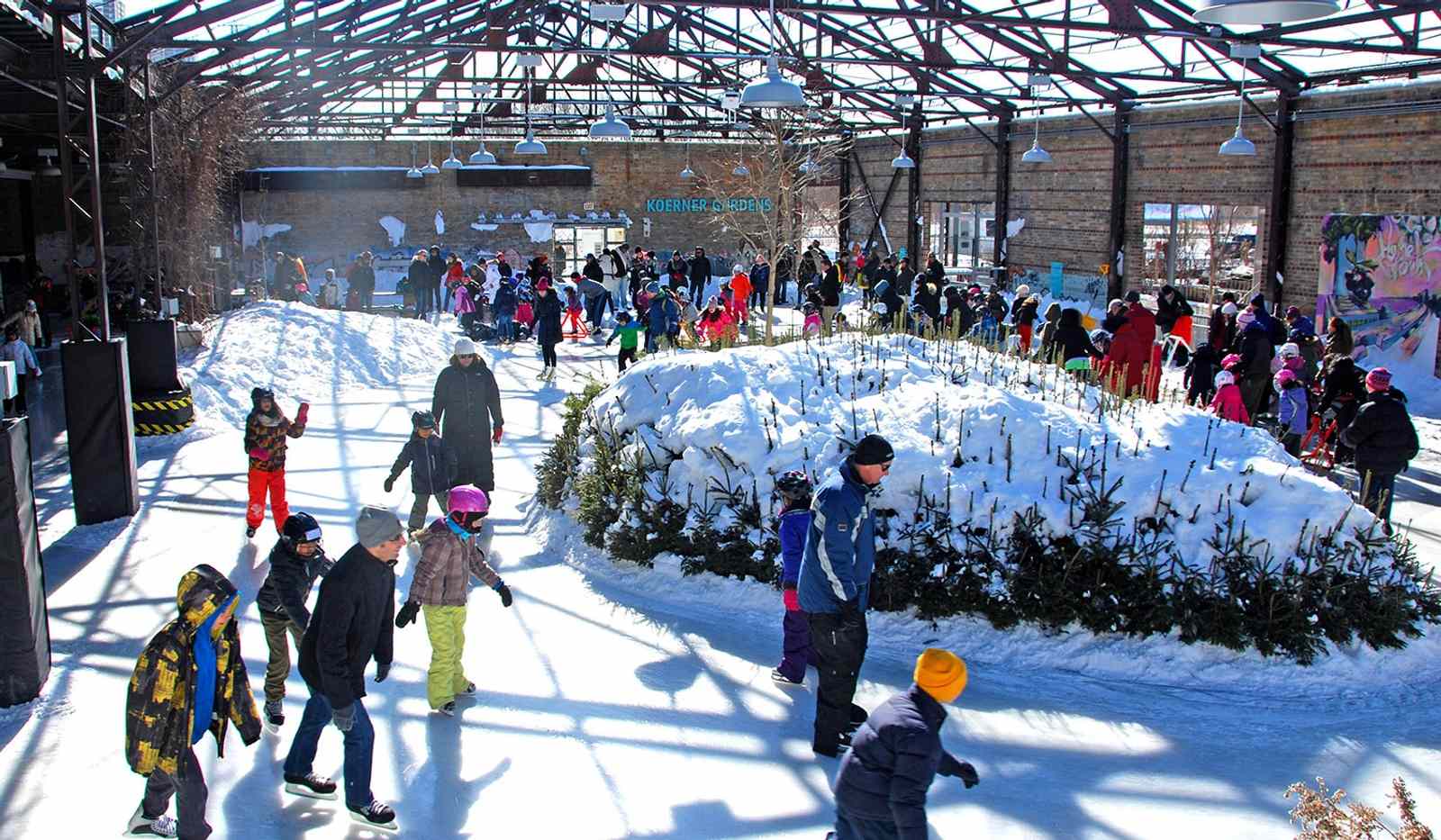 Evergreen Brick Works has a beautiful outdoor skating trail that is open Friday-Sundays. This gorgeous skating destination is one of the most unique in the city. You will wind your way through the old brick factory and around snow-covered gardens. The rink is cooled sustainably using ECO CHILL® (which we love!)
Rentals: Yes
6
This is the city's first skating trail is in the shape of a large figure eight. It is located within the Colonel Samuel Park, surrounded by plenty of trees and wildlife. A historic building sits nextdoor; one that used to be a psychiatric building. This building is rumoured to be haunted... You might find yourself skating with ghosts!
Rentals: No
7
This massive natural rink is one of the coolest in the city. You won't feel like you're in Toronto anymore when you are skating among the trees. The ice is tested daily to ensure that it is safe for skating, so make sure you check the website before you go. High park is also home to an artificial rink, should the pond ice be closed.
Rentals: No
8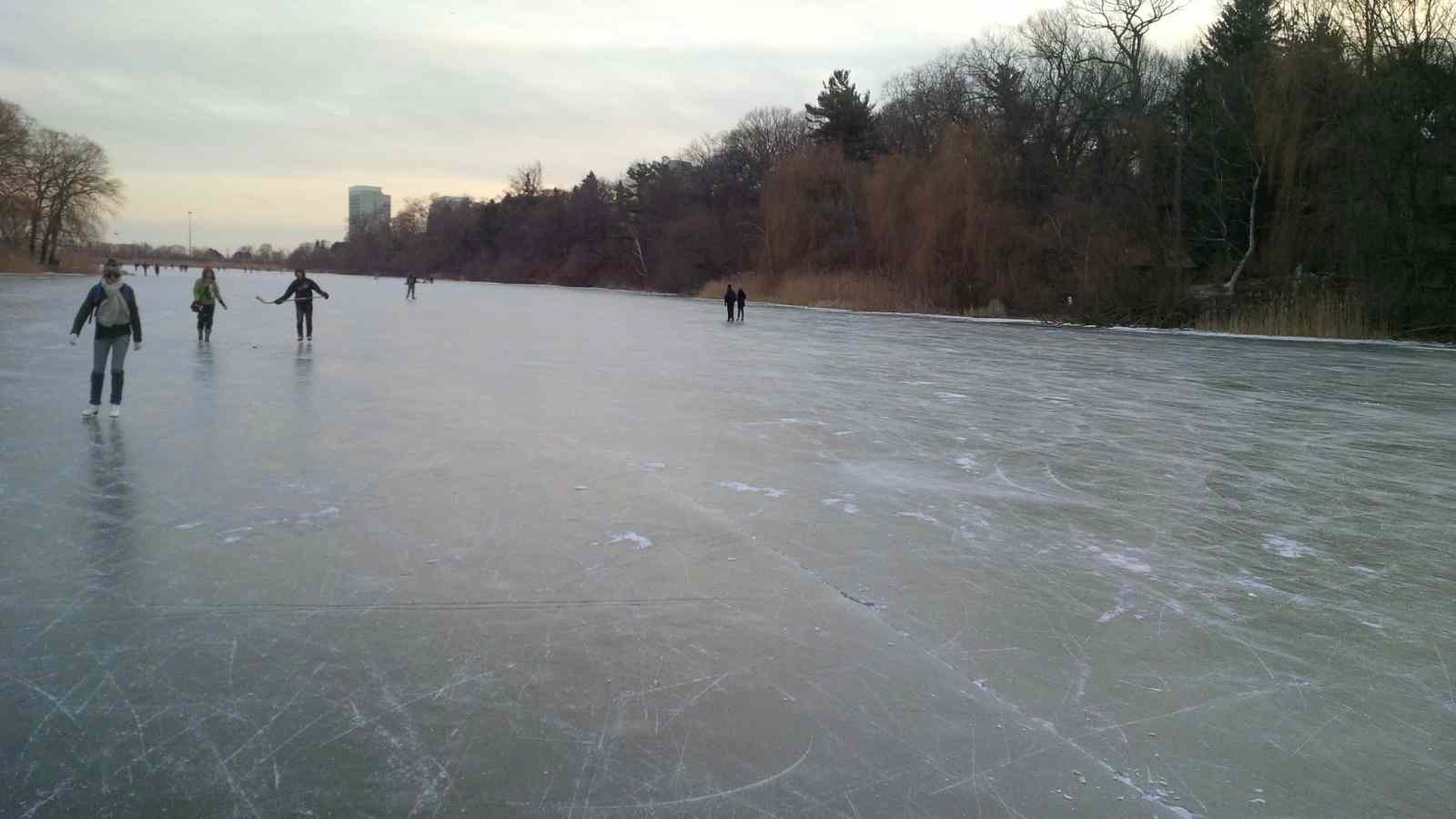 While this rink is on the smaller side, it offers stunning views of the city. The rink is also artificially controlled, so you can skate here when most other rinks have started to melt. Skate with the CN tower in the background, even when the weather starts to warm.
Rentals: No
9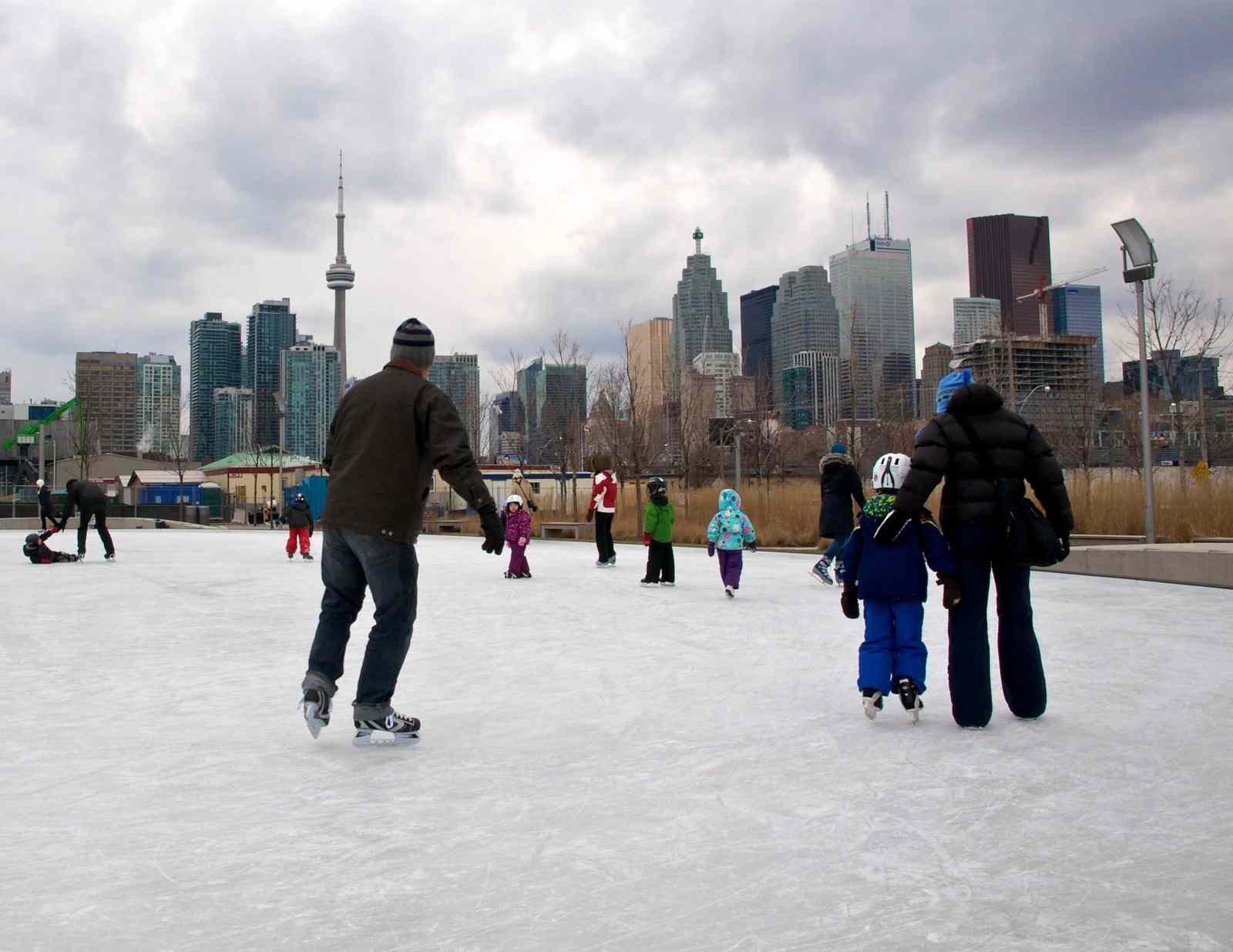 This rink in West Toronto York has something for everyone. There is a rink designated for playing hockey, and a skating trail around a beautiful tree. The park also offers Learn to Skate classes for everyone, from preschoolers to adults.
Rentals: No
10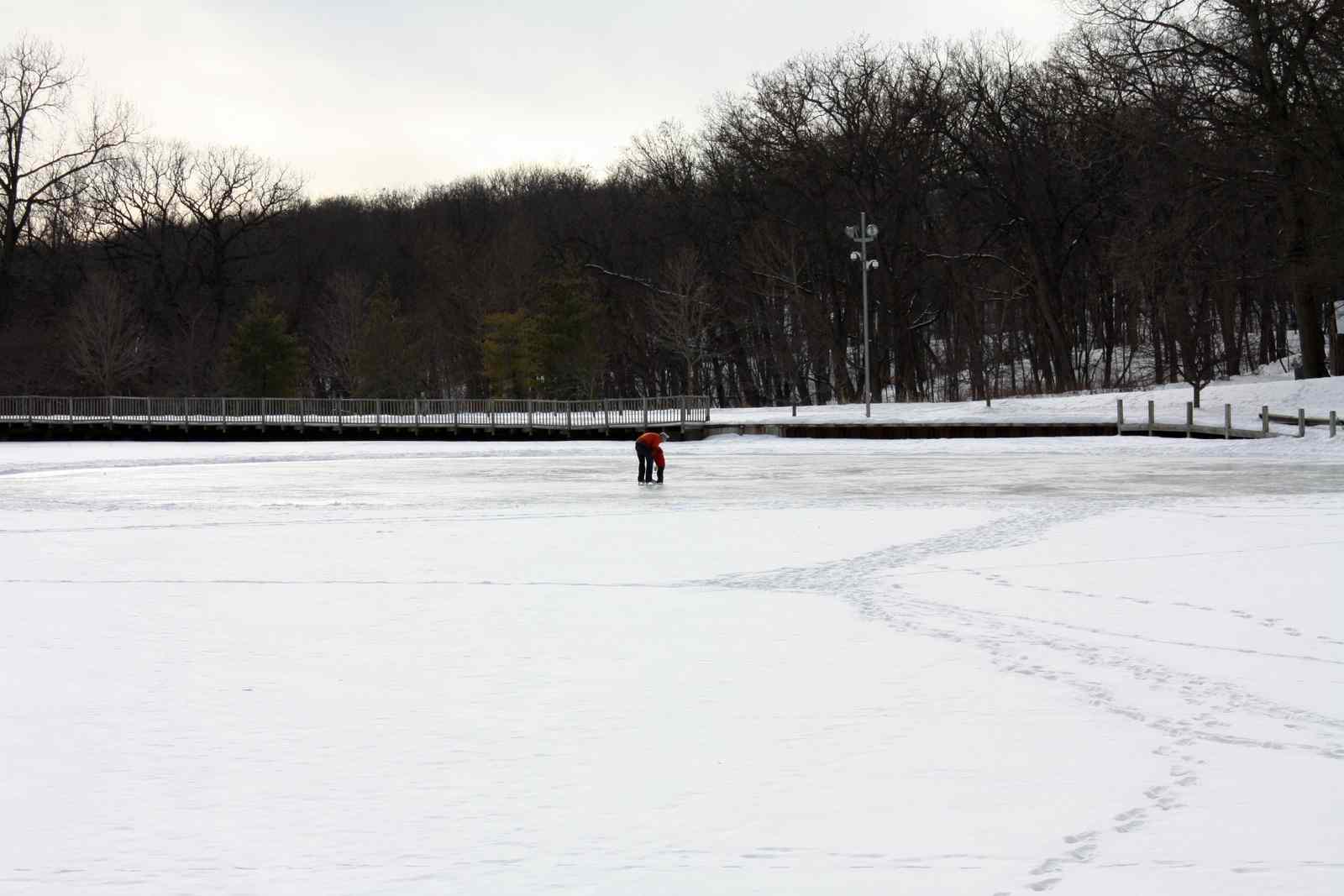 Greenwood park is home to Toronto's first covered outdoor ice rink and is the perfect place for a game of hockey. There is also a skating trail beside the covered rink for those looking for a leisurely skate. The rink also hosts several skating and hockey lessons for people of all ages.
Rentals:No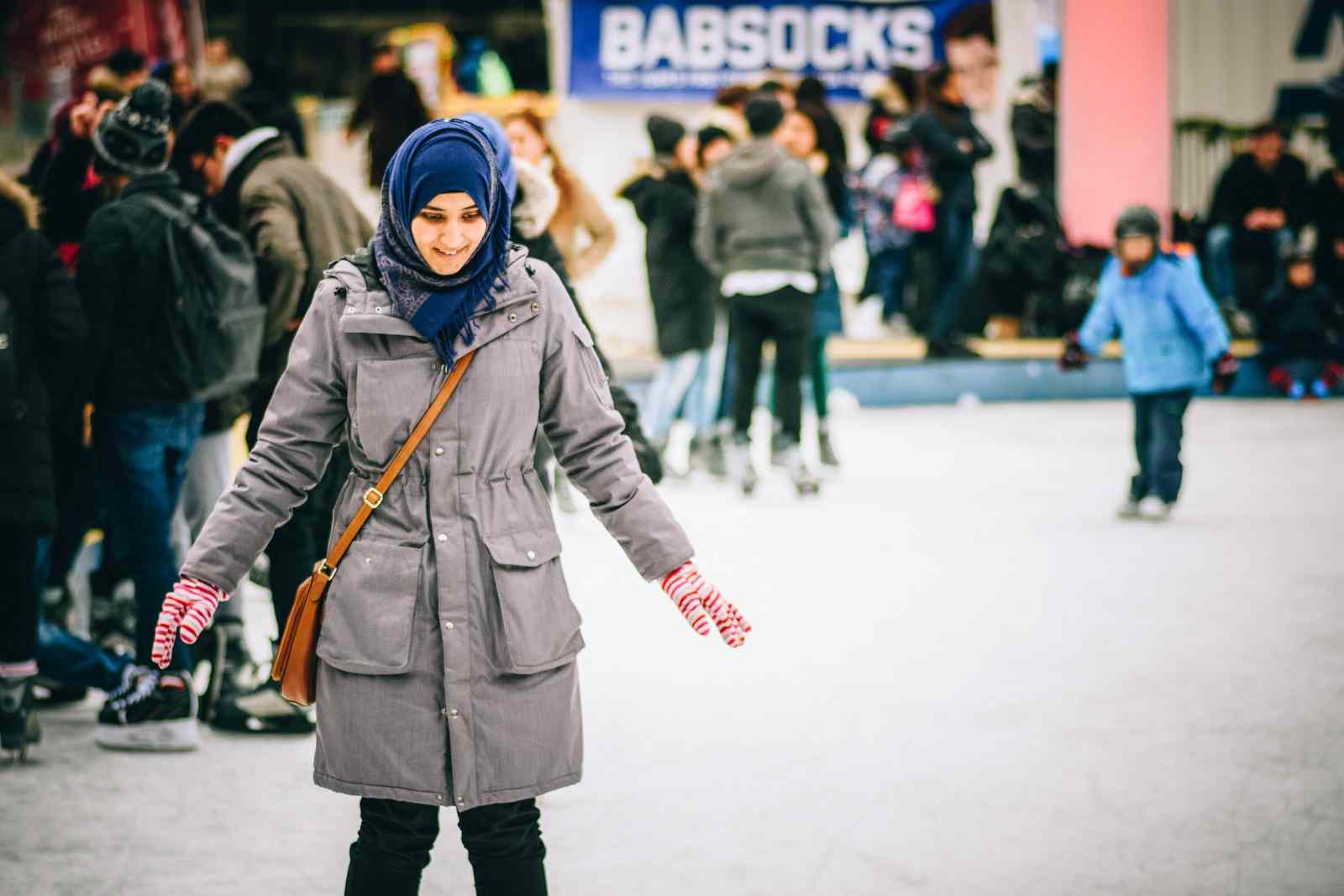 For a full list of all the ice rinks in Toronto, click here.
---