Winter is coming. The snow is falling, the temperature is dropping, and the ice rinks and lakes are freezing. You could sit inside and literally "Netflix and Chill" (brrr). Or, you could put on your hat and mitts and head out to one of these magical outdoor ice rinks.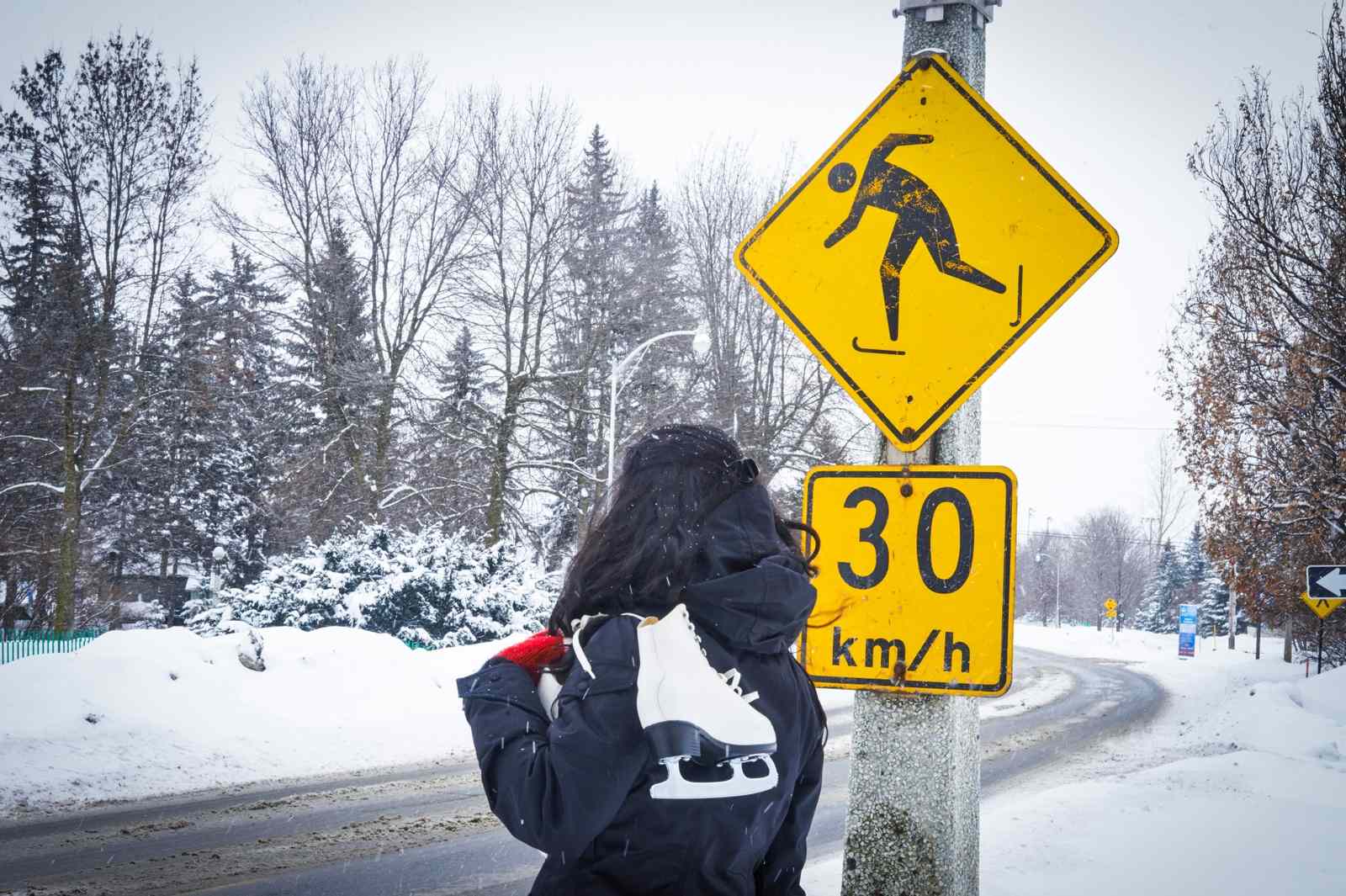 Ice skating has to be one of the most iconic Canadian experiences. Outdoor ice skating is also the perfect winter date idea. So strap on some skates! You'll be feeling like Tessa and Scott in no time.
Carve your way through Muskoka's evergreen forests, take a slapshot in Ontario's provincial parks, or try out your lutz jump in a nearby Conservation Area.
Here are the top 10 best outdoor rinks and skating trails in the Great Lakes region.
1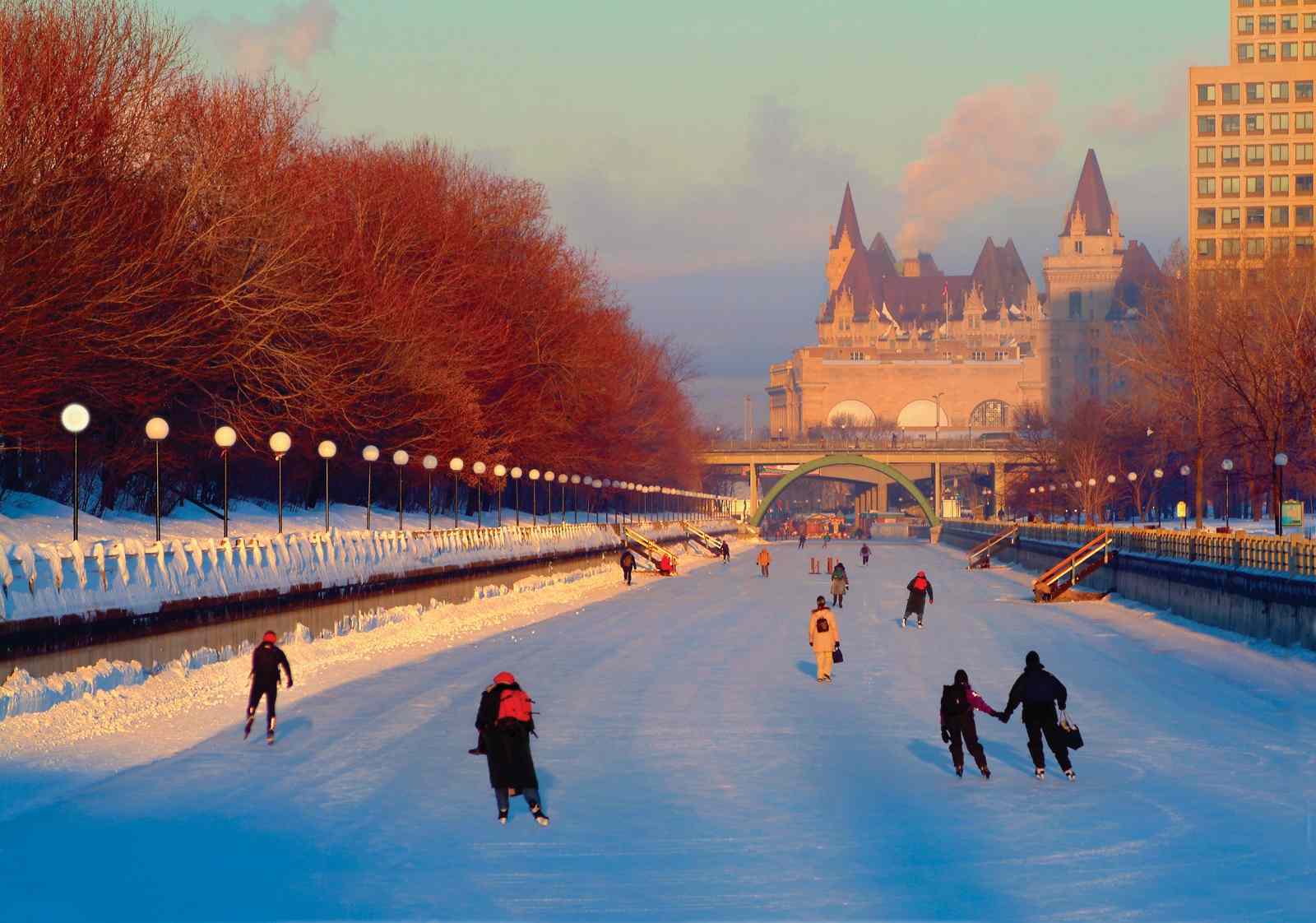 By far one of the most iconic skating locations in Canada, this 7.8 km long skating rink is the largest naturally frozen rink in the world. Spend an afternoon gliding through the Nation's capital — an absolute must-have on any bucket list. Finish off the day with a sweet Beavertail and hot chocolate.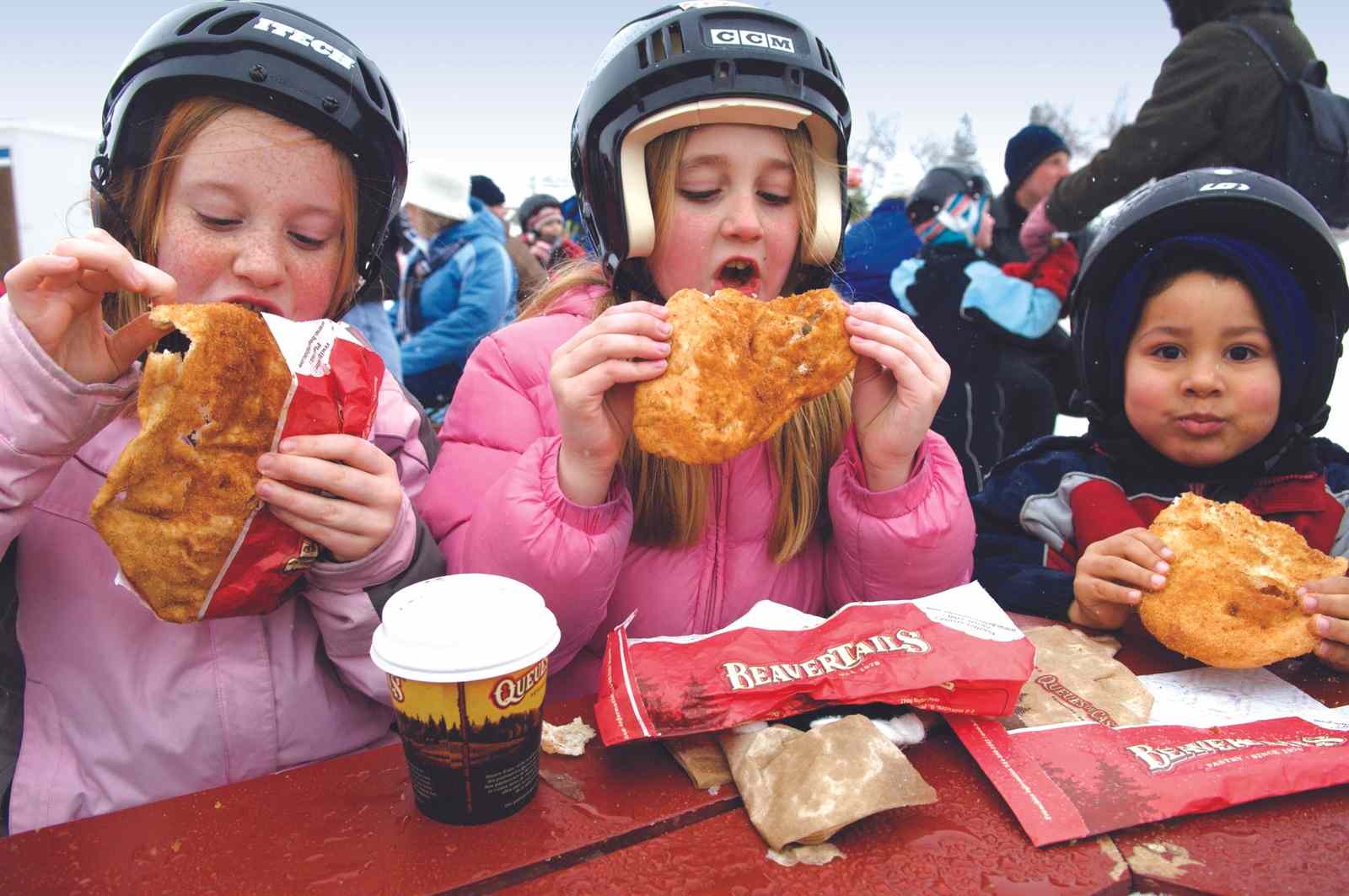 Skate rentals: Yes
2
This new 250 m skating trail winds its way underneath the Gardiner Expressway. The rink is a fantastic use of space and visitors can wind their way around this unique figure eight.
On select dates there will also be curated food and drinks and a winter village with warming lounges (including snuggly blankets and fire pits). Skating lessons are also offered on select dates.
Skate rentals: Yes
3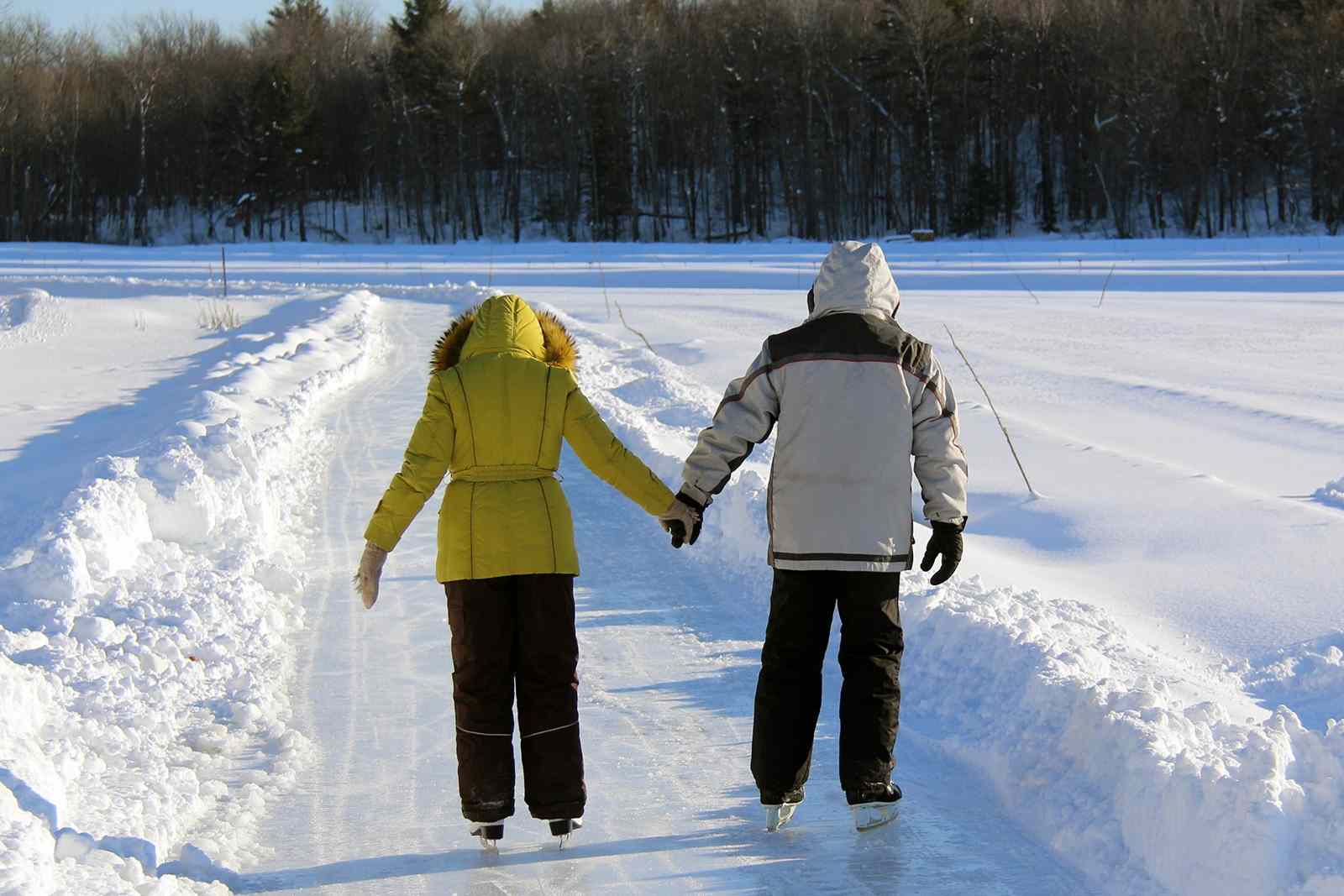 This skating trail is truly a one-of-a-kind experience. The 1.2 km ice trail meanders through 12 acres of cranberry field, surrounded by Muskoka's boreal forest.
They even have "Bog Ice Hockey" and a "Light the Night" event in late December. After your skate, head inside for hot cranberry-apple cider or mulled wine.
Skate rentals: Yes
4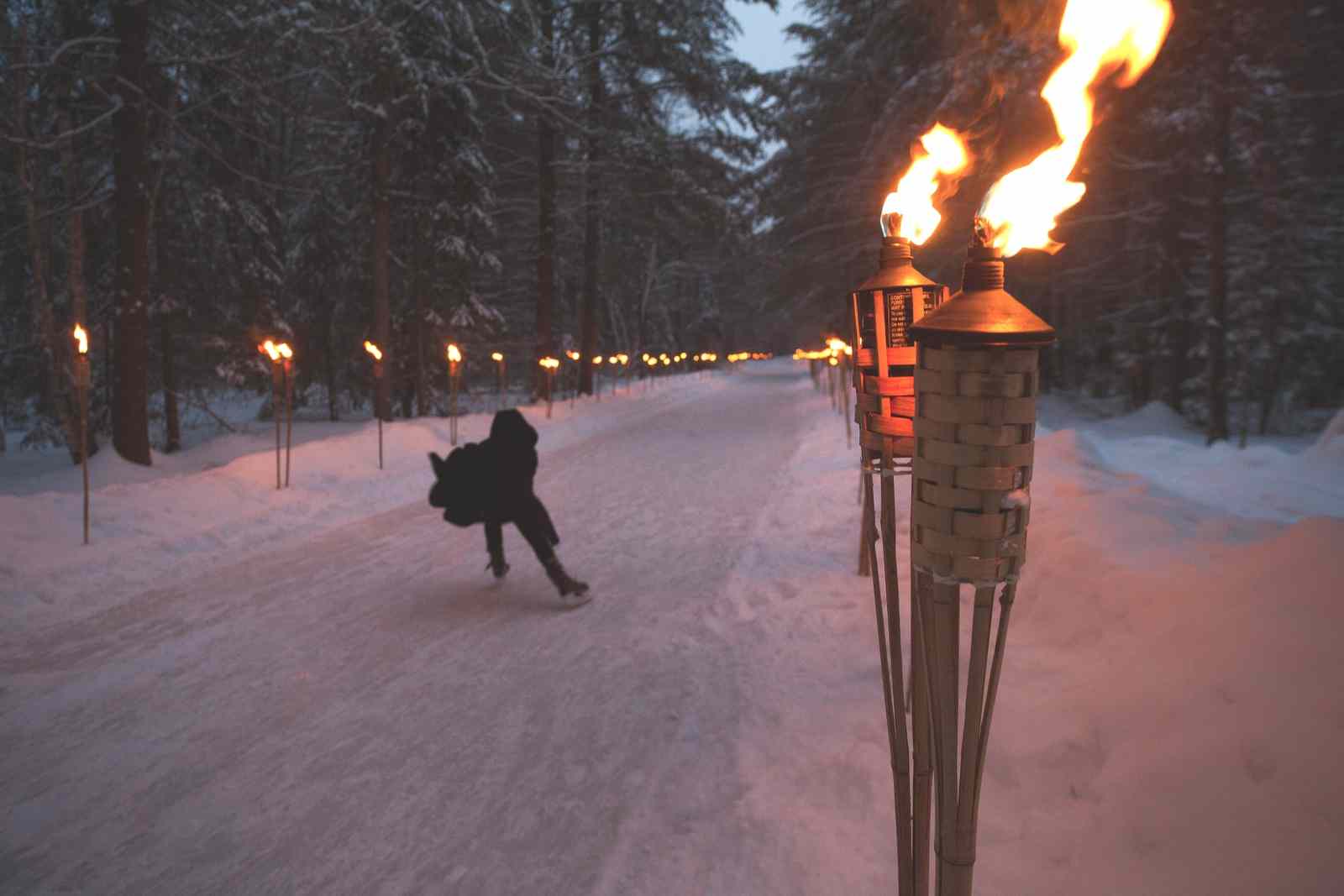 One of the most popular skating trails (and for a good reason) is the 1.3 km ice trail in Arrowhead provincial park. This trail is the longest man-made ice trail and winds its way through a gorgeous winter forest.
It is considered by many to be a "bucket list" experience. Weather permitting, the park will also host "Fire and Ice" nights where the trails are illuminated by hundreds of lit tiki torches.
Skate rentals: Yes
5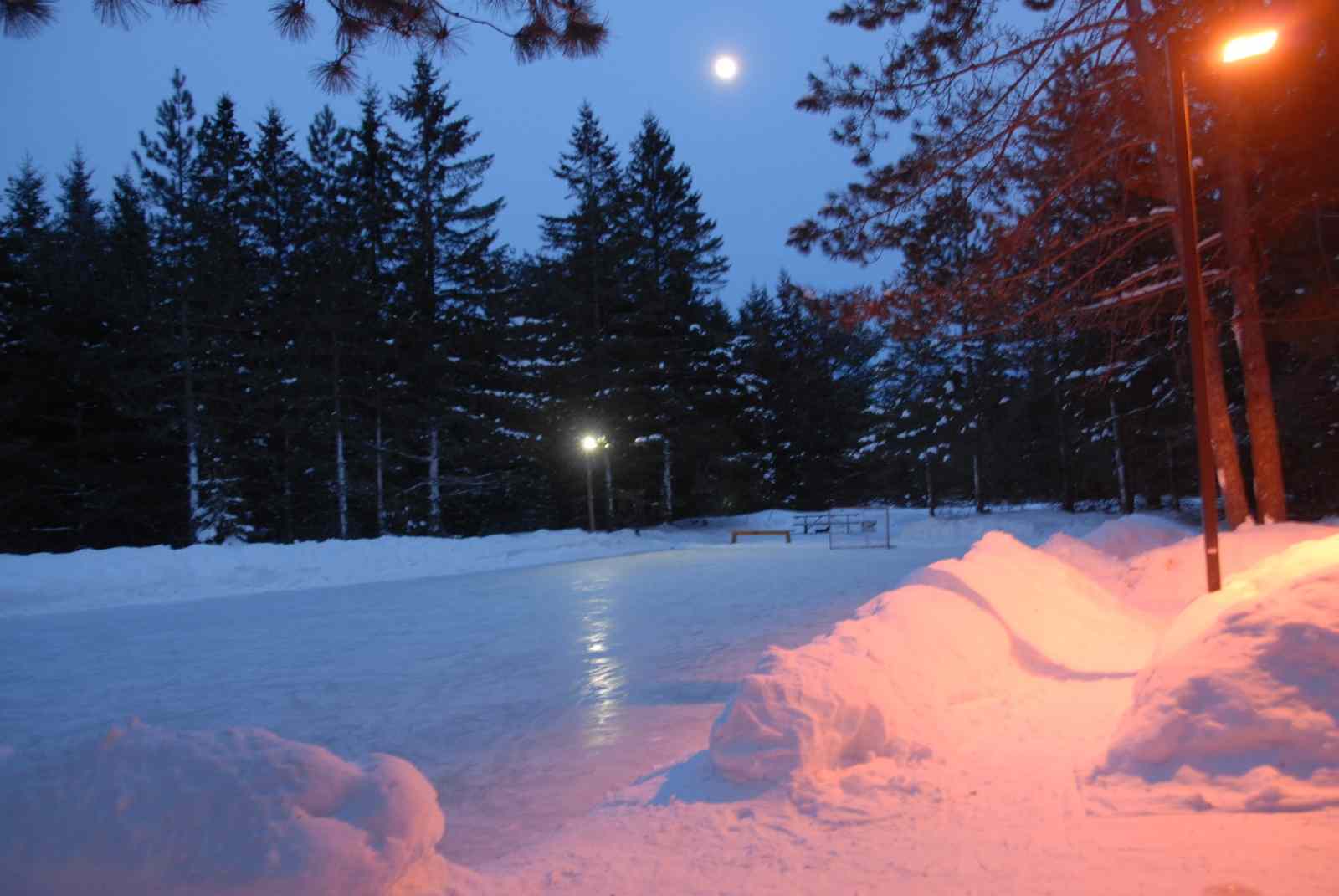 Mew Lake is transformed in the wintertime into a large outdoor skating rink. The rink is cleared out right next to the Mew lake Campground Comfort Station.
It is the perfect spot for a pick-up game of hockey or an afternoon skate. Whether you are coming to camp, or simply stopping by for the day, make sure you pack your skates and hockey sticks!
Skate rentals: No
6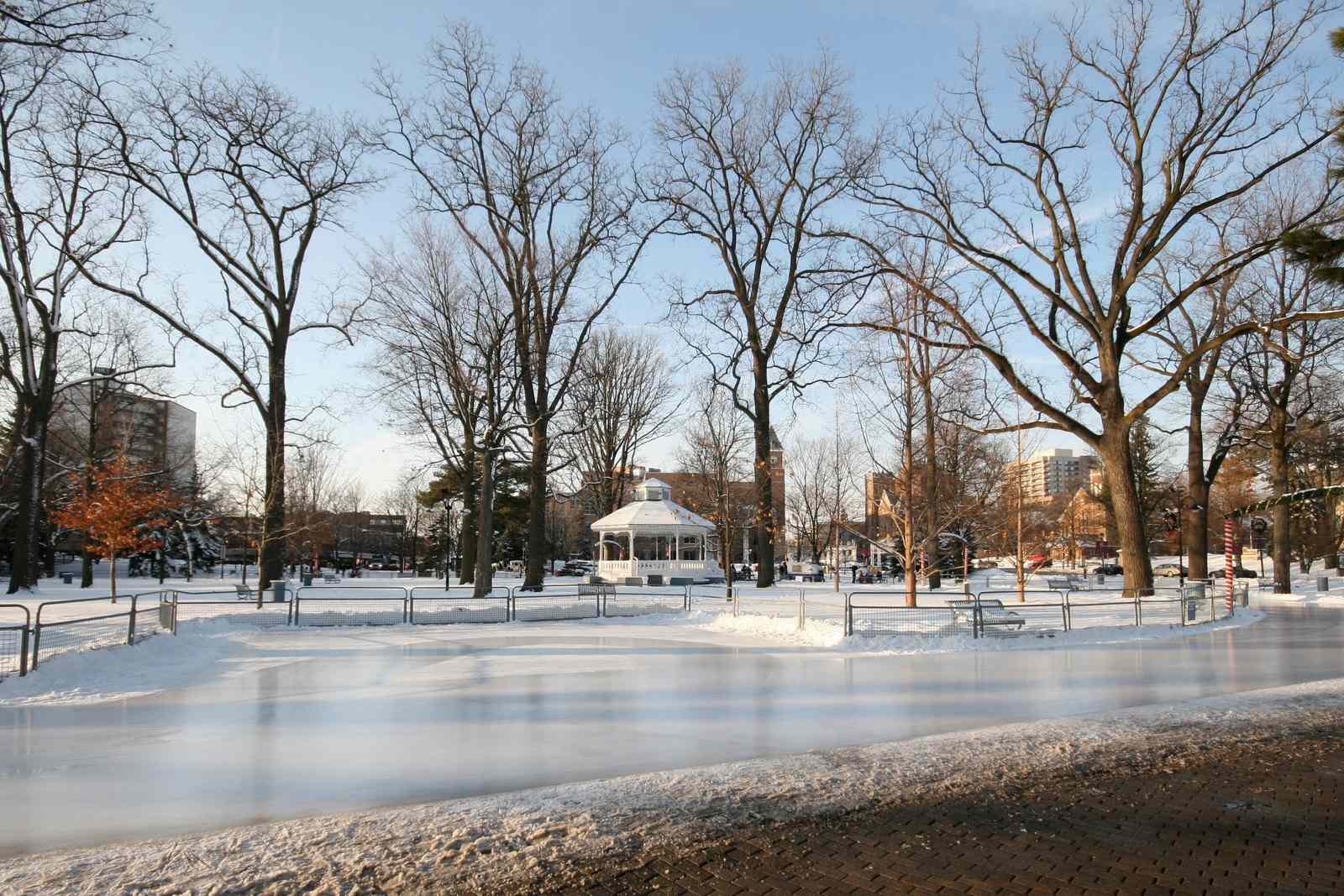 This wintery escape within the city of Brampton is a must-see. The rink is composed of an Ice path that encircles a beautiful white gazebo and the park is decorated with lights and various other festive installations during the holiday season.
Friday and Saturday evenings, and Sunday afternoon skates also include music by a DJ and fire pits for warming up. Plus, it's free!
Skate rentals: Yes
7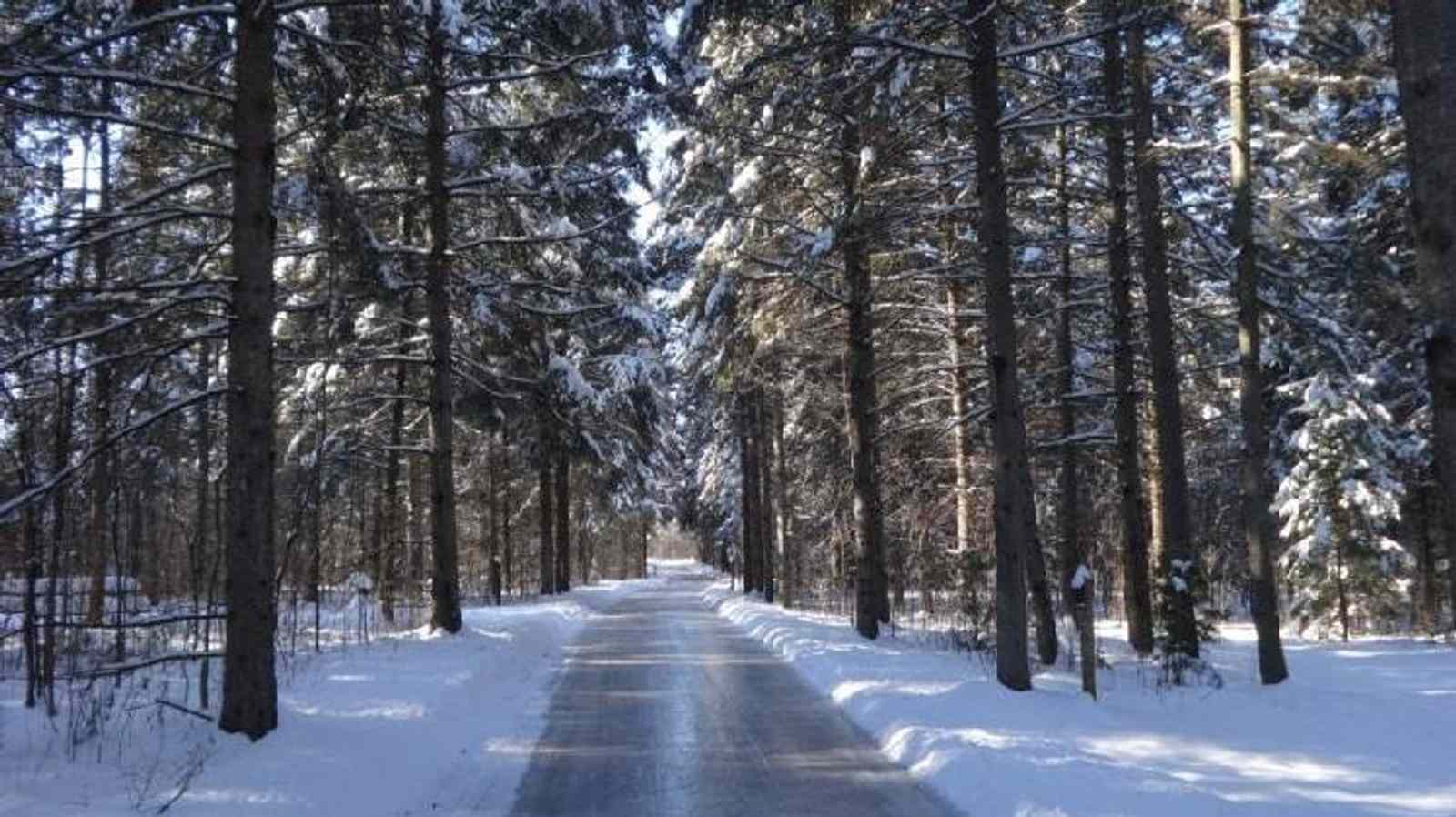 Valens Lake Trail is a 425 m outdoor skating trail and rink. The skating trail surrounds the Valens Lake Conservation Area's campground, looping through thick forest of pine and spruce trees. This easy getaway will make you feel like you're in the deep north, but you're actually very close to the big cities on Lake Ontario.
Skate rentals: No
8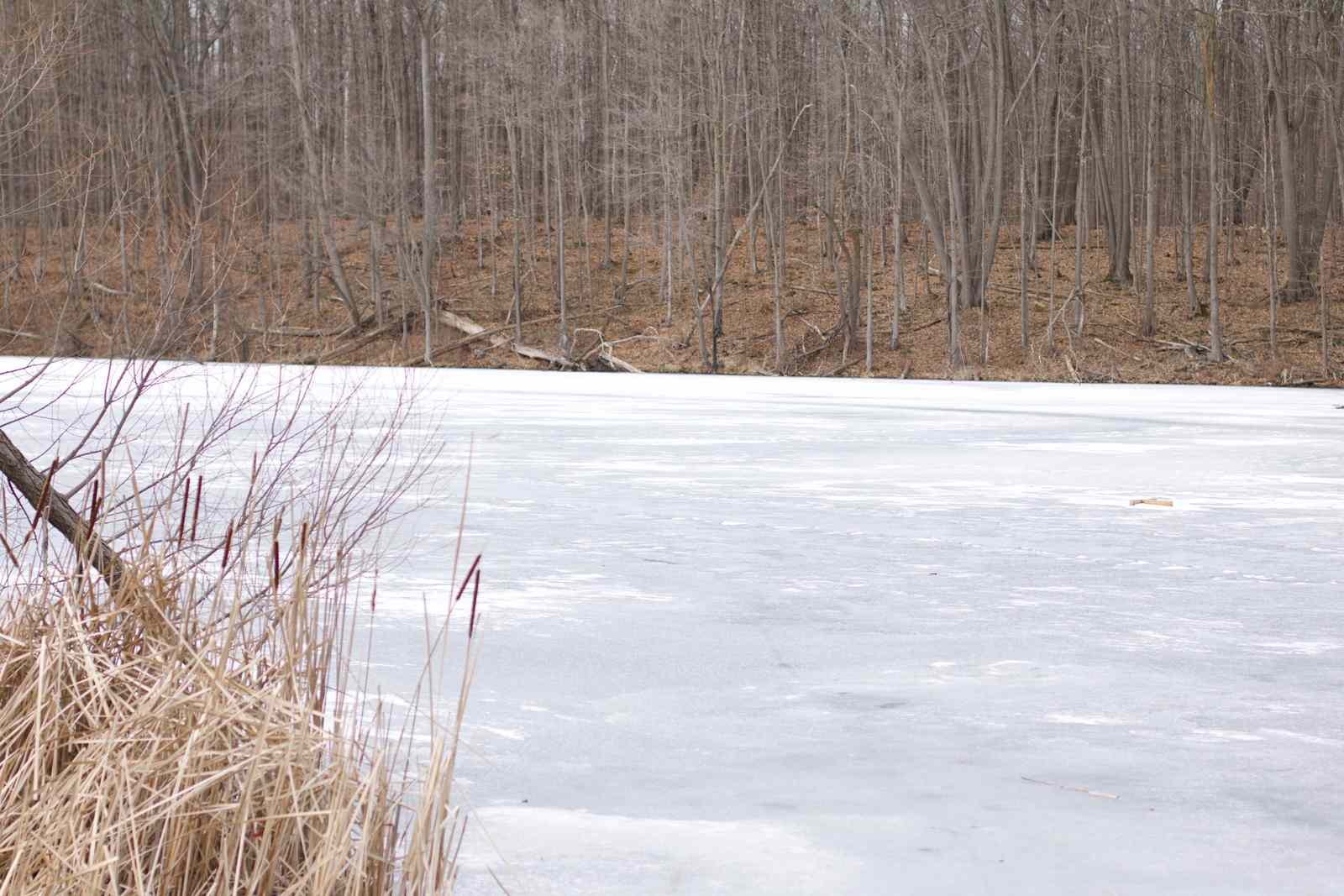 When the winter conditions allow, Wolf Lake transforms into the perfect skating pond and hockey rink. The pond is cleared and transformed into a circular rink along with an attached skating trail loop that will take you further down the lake.
Skate rentals: No
9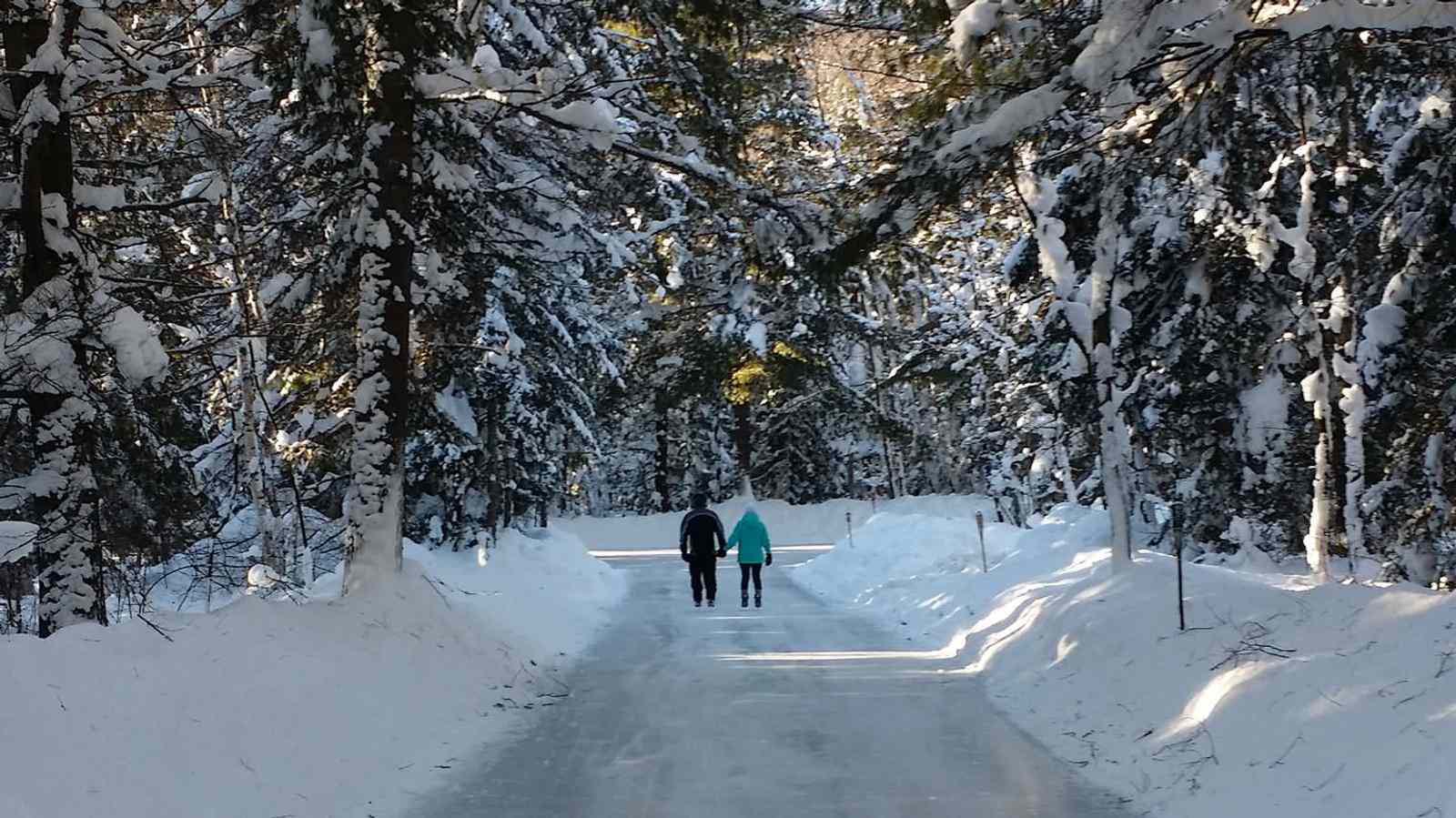 Just three hours northwest of Toronto, you can glide through the trees on a 400 m skating trail. Macgregor Point Provincial park is considered one of Ontario's best kept secrets.
For a truly magical experience, come skating at night. Every evening until 10pm the overhead trail lights are turned on, so visitors can skate under the stars. The park also has a large ice pad for outdoor hockey.
Skate rentals: No
10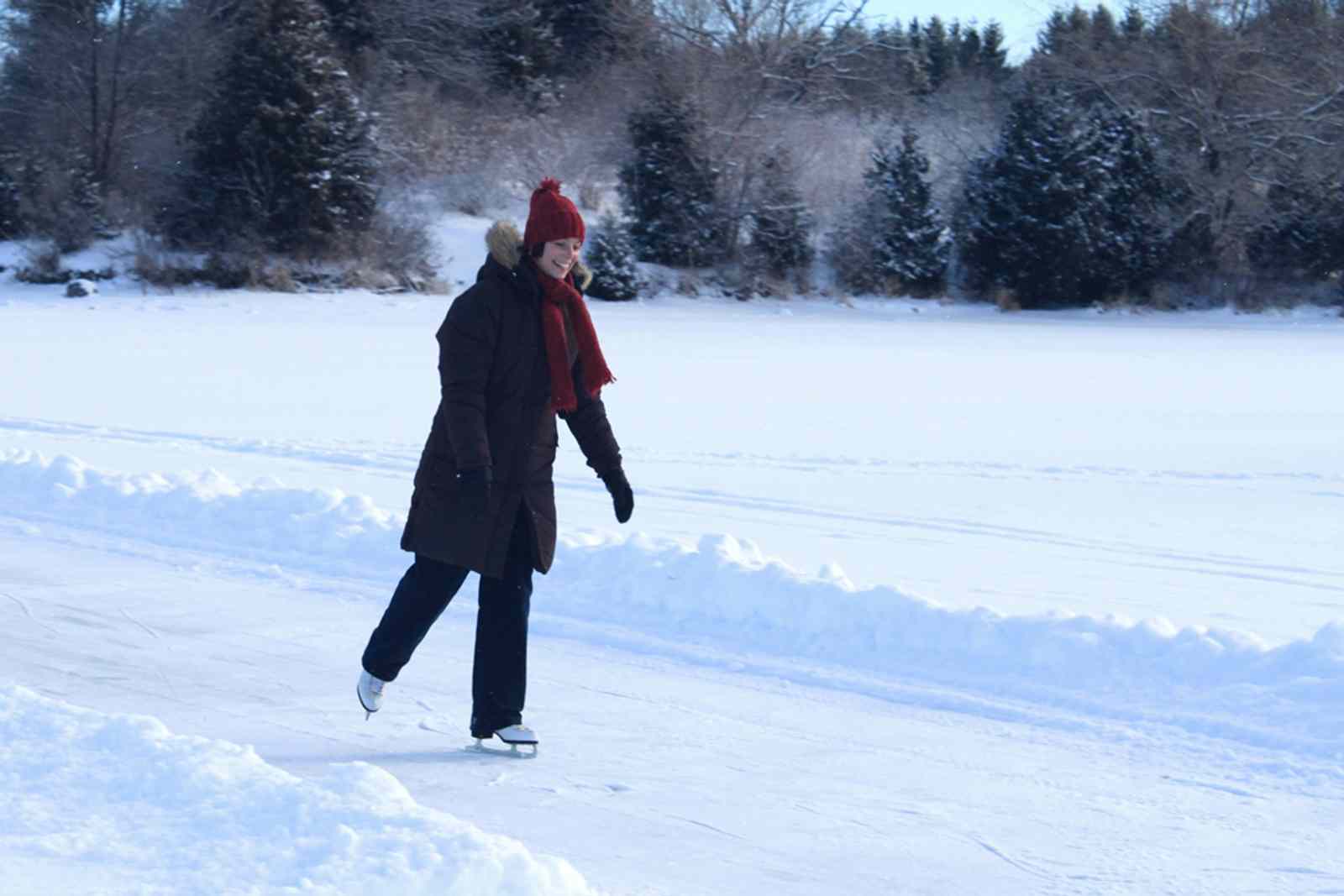 Island Lake Conservation Area is home to a 1 km trail on the main lake and a small rink on the little pond. It is the perfect spot for an afternoon skate or a game of hockey. The surrounding trees provide great barriers to the cold winter winds, so you can skate the day away.
Skate rentals: No
Take a picture when you visit one of these rinks and tag us using @greatlakesguide and #greatlakesguide. Happy skating!
*Please make sure that the ice is completely frozen before skating on any lakes or ponds
---