During Ontario's third lockdown, my day to day life began to feel like I was just floating from screen to screen.
Phone notifications and scrolling, to desktop, to TV, back to one last doom scroll or TikTok marathon before bed. Spending most of my time indoors turned into a habit, one that I knew was bad for both my mental health and for fitting into something other than my sweatpants.
I became disconnected from some of the things I love the most: nature and friends. Exploring local waterbodies or getting lost on a hike in a forest are the moments when I feel like my best self.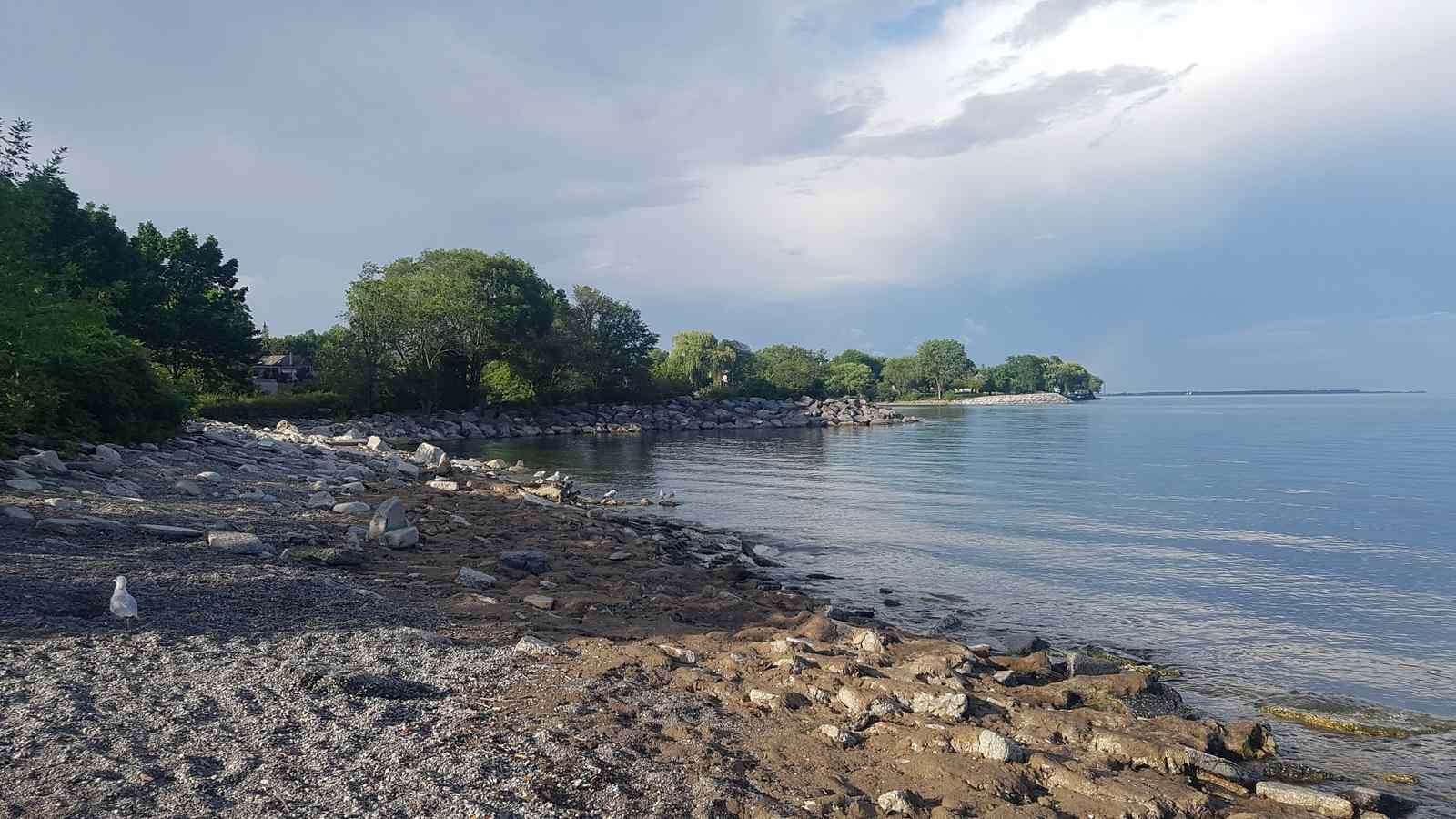 Even after what felt like a long and numbing hiatus that seemed to turn us all into zombies (at least, in my circles), I am happy to report that the version of myself that thrives on being outside is slowly being resurrected and that behind the wild haircuts and scruffy beards, I still have my friends.
My fellow Swim Drink Fish coworkers and I were given the Friday after Canada Day off so that we could spend an extra long weekend reconnecting with nature.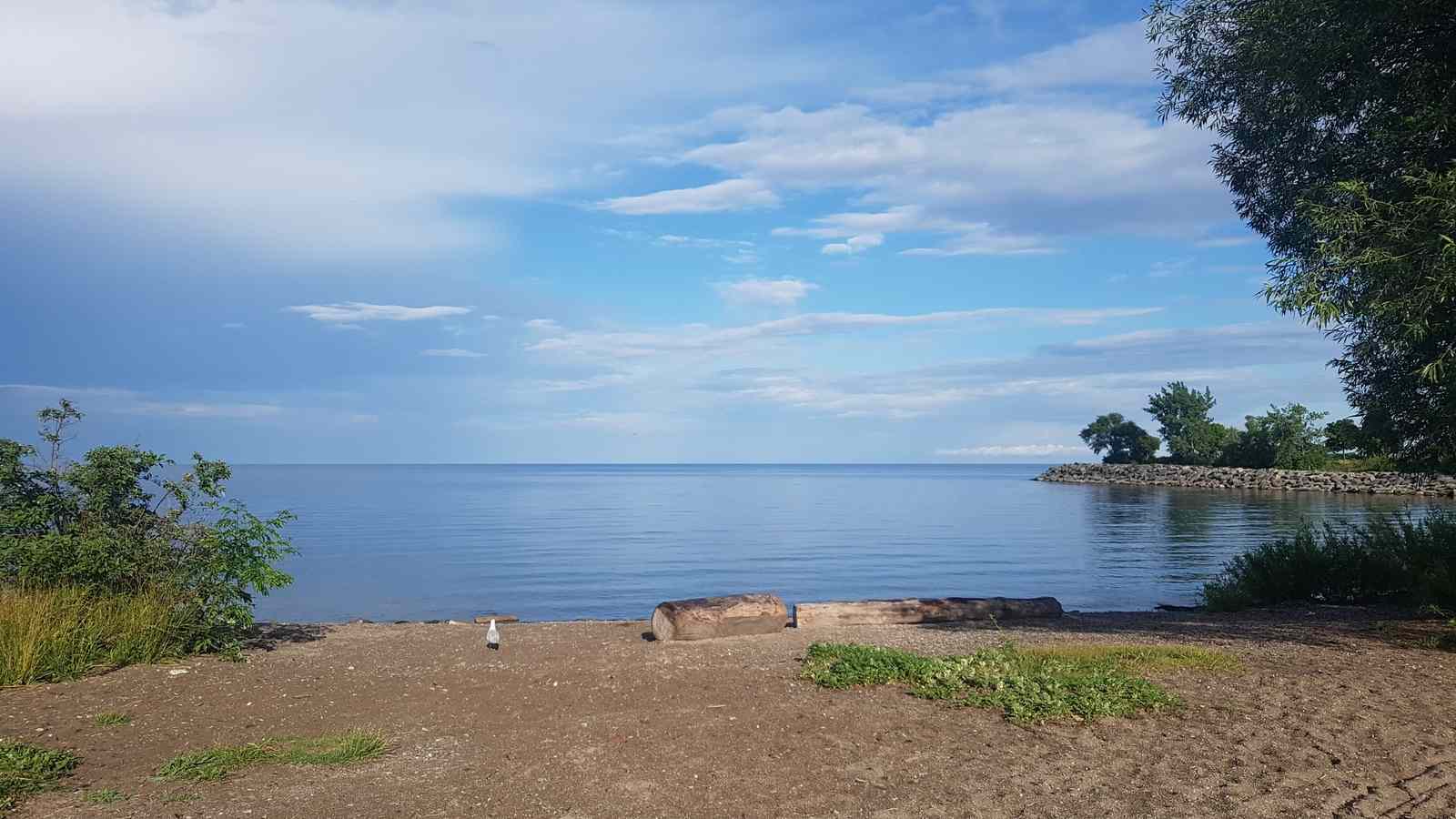 On our "long weekend" Friday, as I got ready to step outside after admittedly puttering around for a good part of the day, dark clouds rolled in and heavy rain came down. "There goes my chance to seize the day off and be outside," I thought.
Inside, when a dark storm rolls over, life can feel chaotic. It's easy to forget that the storm will clear eventually and calmer weather awaits. When the rain stopped, I chose to head to Colonel Samuel Smith Park along the shores of Lake Ontario.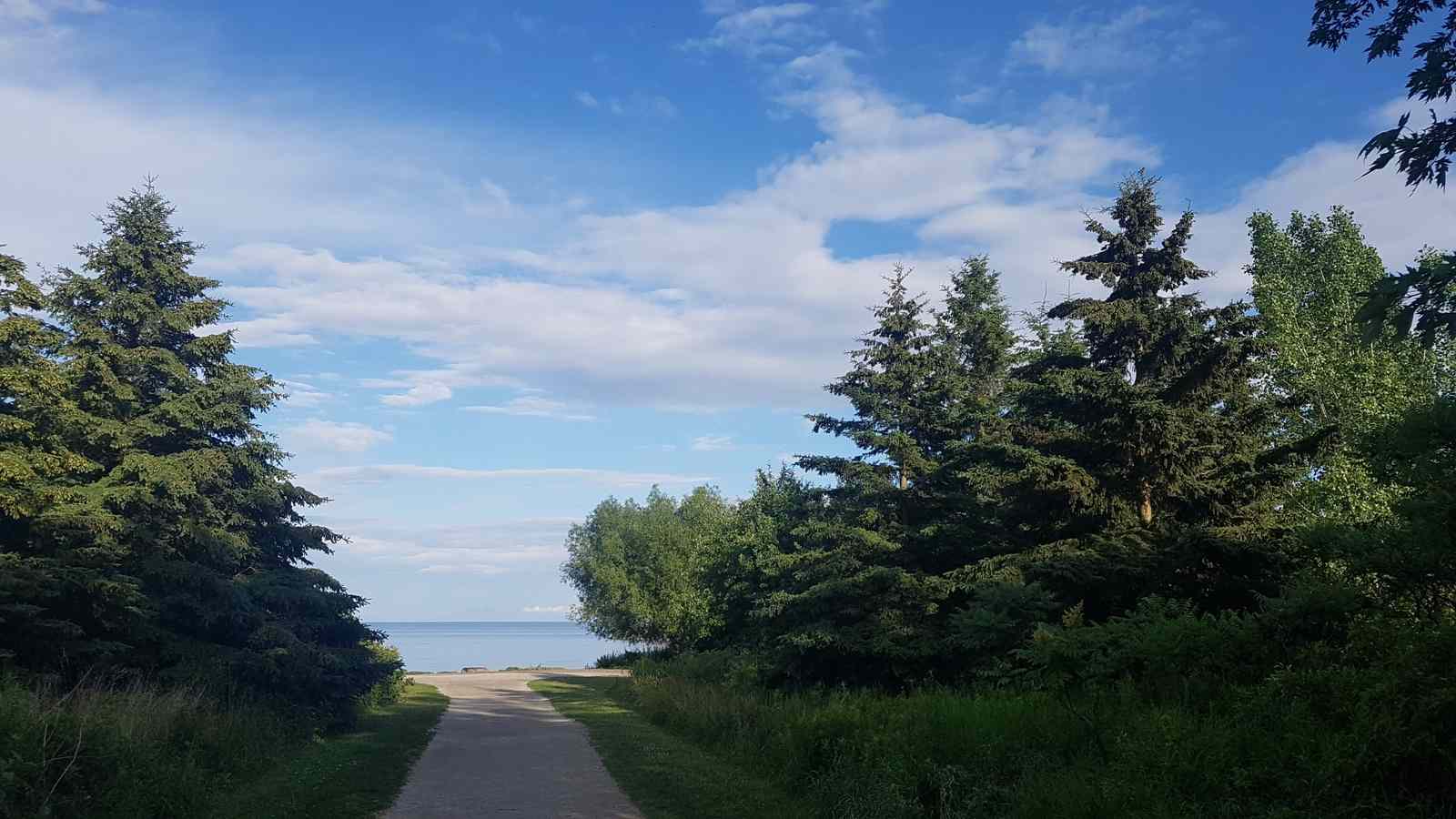 As I stepped foot on the trail along North Creek Wetland surrounded by lush trees and bushes, I immediately noticed how alive the world around me felt and how much more peaceful my thoughts had become. Red-winged Blackbirds and Cedar Waxwings flew from branch to branch. I could hear a mix of chirps and singing above me.
The smell of rain and the scent of Lake Ontario led me to the shoreline. I walked out onto a rocky beach and looked to Toronto's skyline in the distance.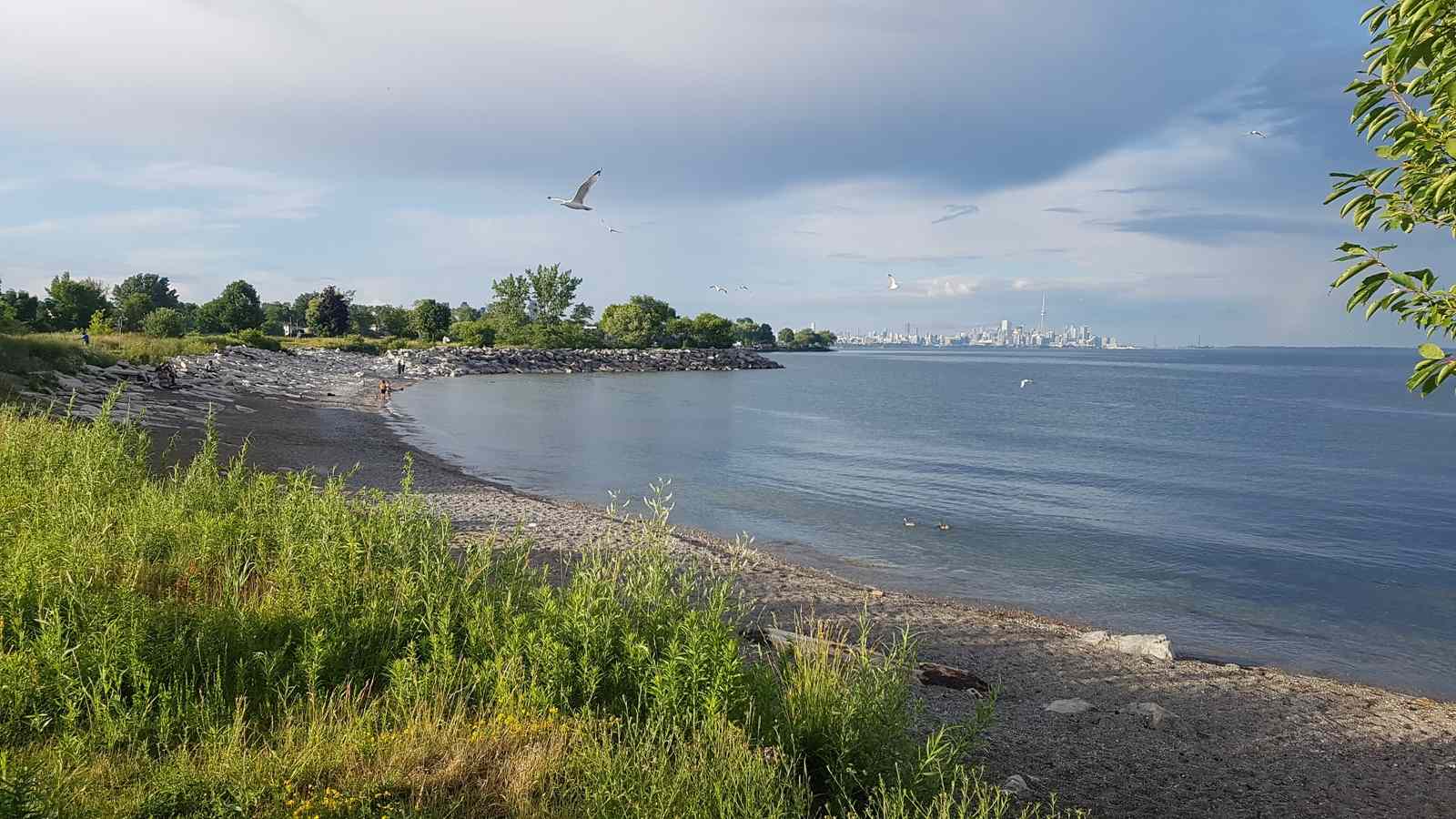 The sun poked out from behind a few grey clouds and there were random bursts of light rain which made for some faint but stunning rainbows over Lake Ontario.
The many stunning photo opportunities are what I would call the pot of gold. More excited than the Yosemitebear Mountain Double Rainbow guy, I continued exploring the water's edge, noticing birds, snails, bees, wildflowers, and ducks and swans swimming along the lake.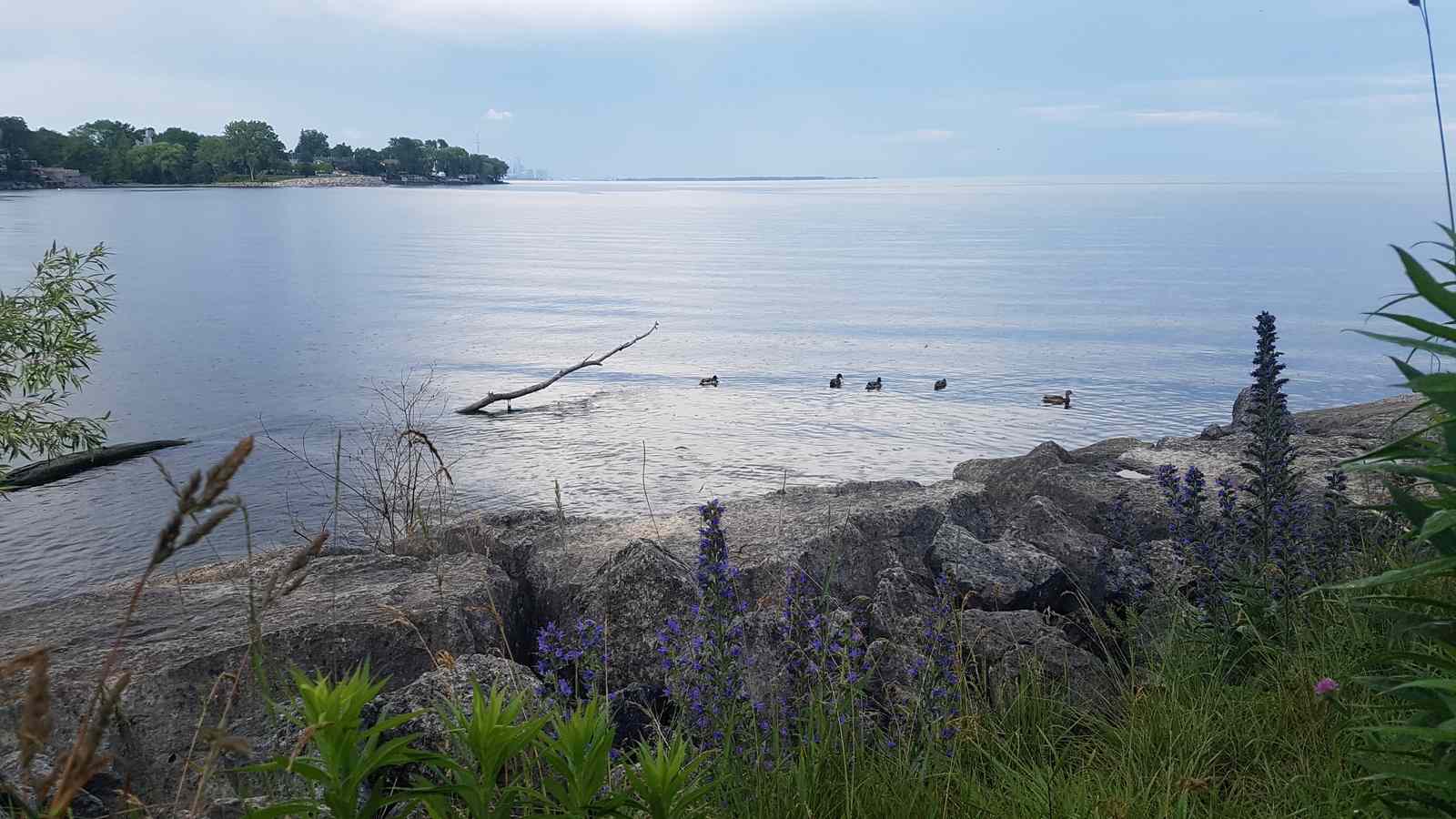 I even followed a young rabbit who jumped ahead of me for part of the trail.
Observing nature both big and small, stopping to take in the moodiness of Lake Ontario and the shifting light as different shades of cloud moved in the sky, reminded me that binge watching and scrolling through nature is the greatest dopamine hit of them all and that perhaps, like the birds, we are meant to feel the most alive when the storm passes.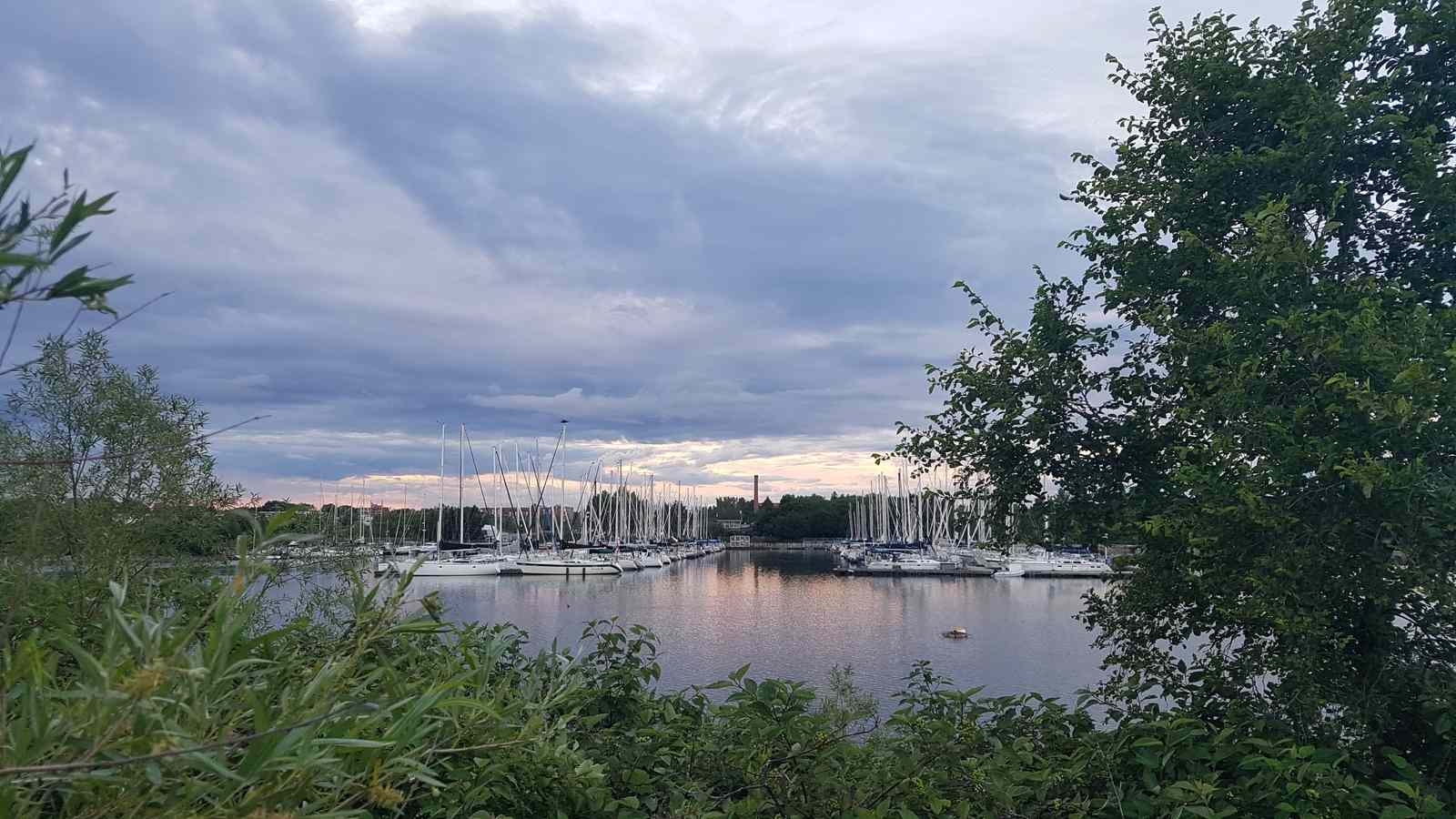 ---