"Let's visit all 5 Great Lakes this summer!"
Those words were actually not spoken at the start of our summer.
My wife Skye Collins, our 3 little ones (4, 10, 13), and myself are beach lovers and enjoy adventure. But from the outset of this past summer, we had no intentions of visiting all 5 Great Lakes. We did, however, know that many beach days awaited us in our immediate future.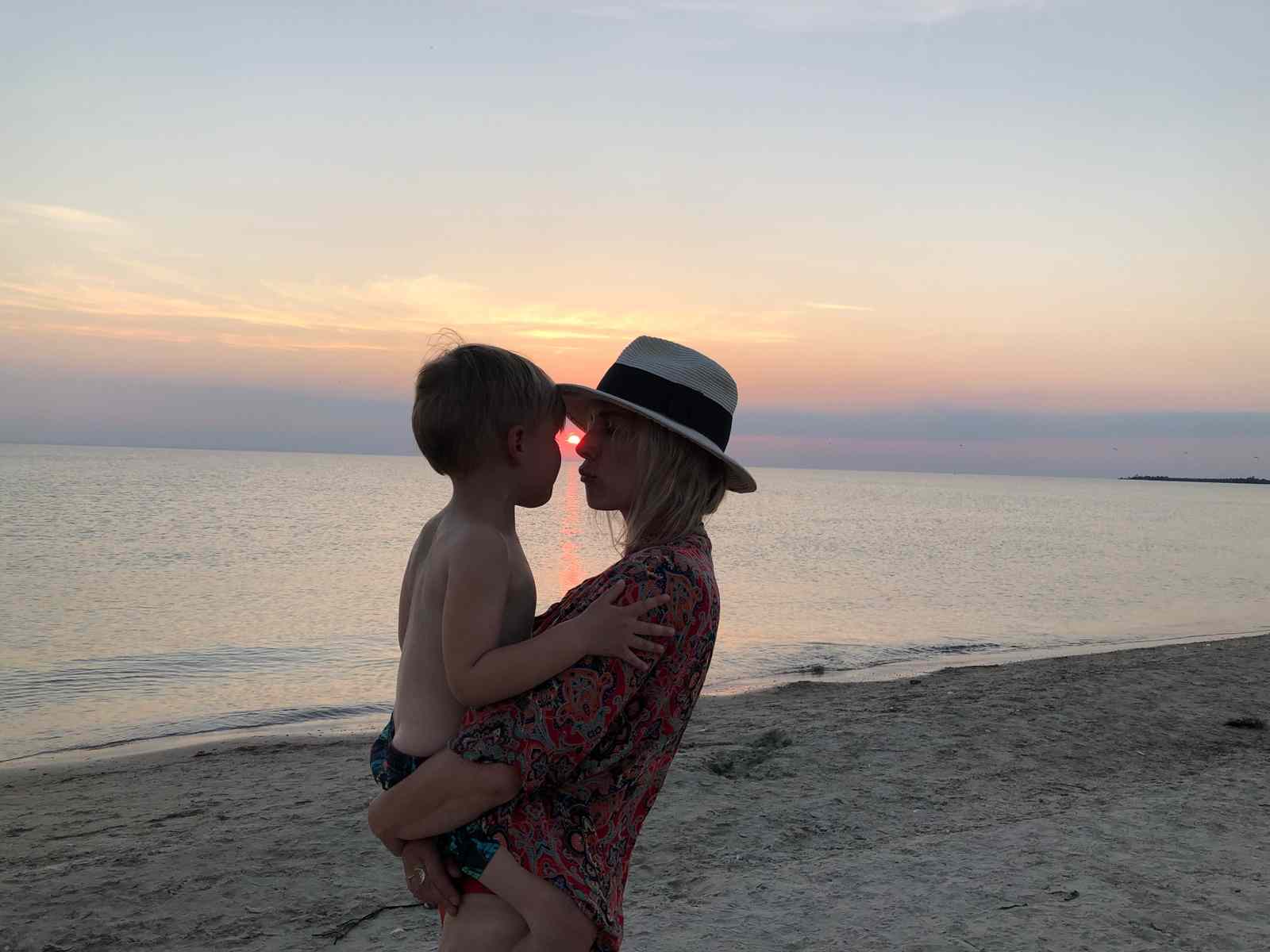 I work as teacher and Skye is a school administrator in Dundas, Ontario, so we have the luxury and privilege of summers off to spend with our family. Our summers usually consist of doing projects, enjoying unscheduled blocks of time, and capitalizing on any adventure that comes our way.
This summer, we started our adventure at Lake Erie. So, let's go to Lake 1 shall we?
Lake 1: Lake Erie (June 28)
Due to the close proximity to our home base of Hamilton, our go-to spot for an impromptu beach day is Lake Erie. Rock Point Provincial Park (1hr away) and Long Point Provincial Park (1.45hr away) are our choice spots. We love them both for different reasons.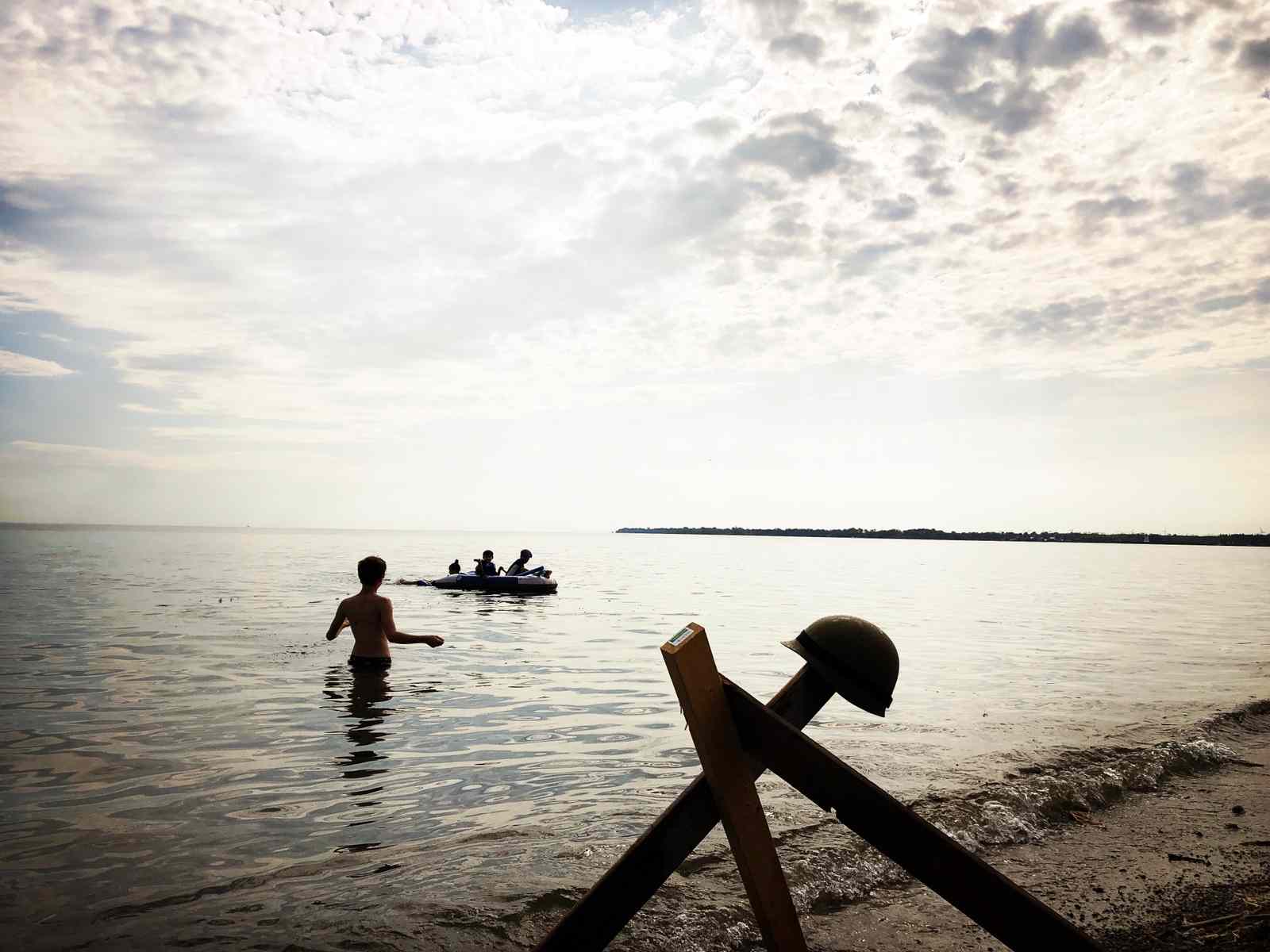 Rock Point is much closer to home. The beach has rocks to skip and build with, and being closer to home makes it easy for friends to join us for a spontaneous beach day or afternoon.
Long Point is breathtaking. It is apparently the largest sand spit on the Great Lakes and was designated by UNESCO as a world Biosphere Reserve. The beach has beautiful soft sand and there are giant dunes concealing the secret quiet spots in this magnificent provincial park. You can also camp on-site right beside the water.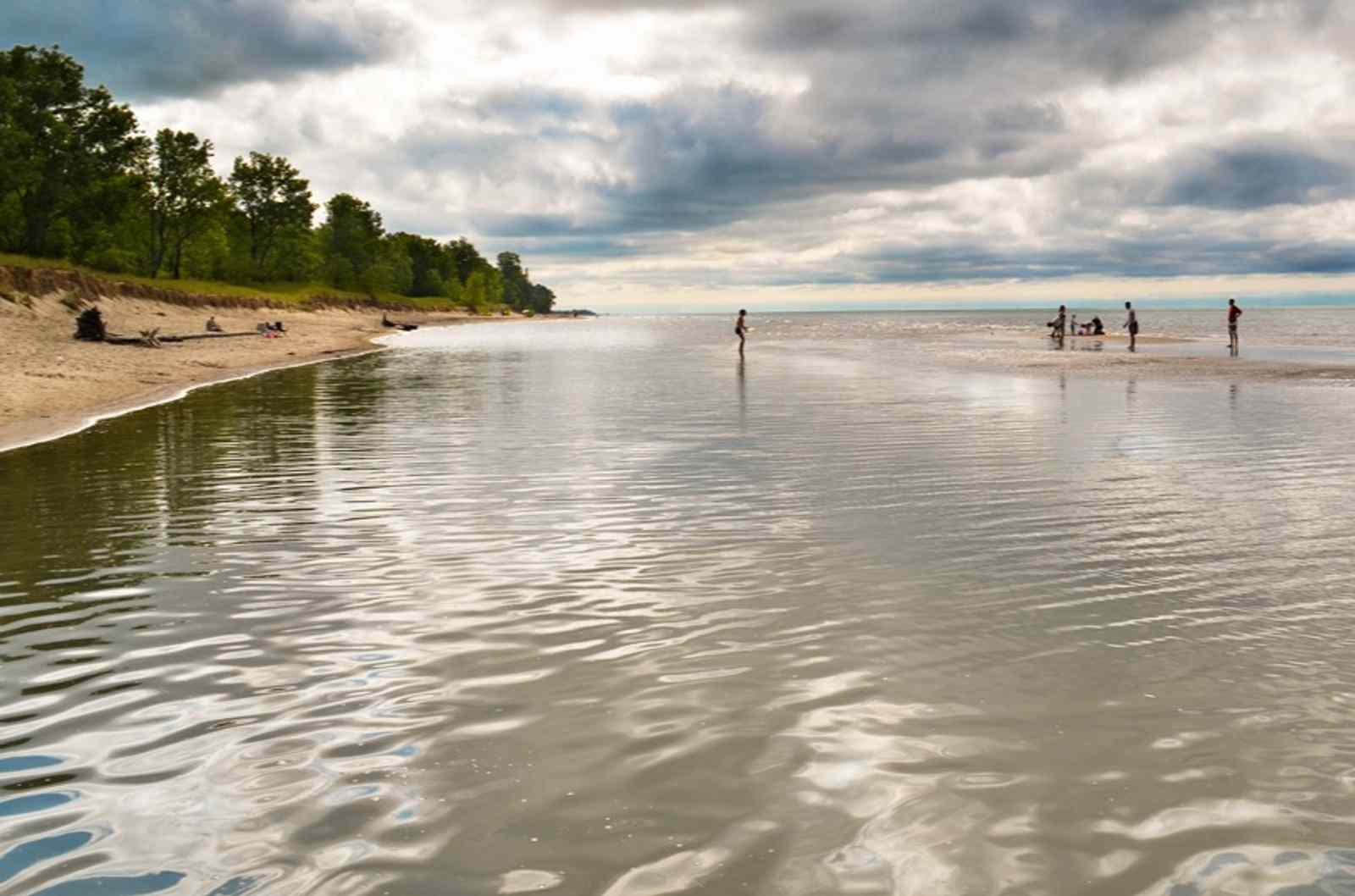 On this particular occasion, at the end of the school year, a bunch of our neighbourhood friends were going to spend the first day of summer at Rock Point with food, games, music, and a big shade tent. Rock Point Provincial Park itself is very well maintained and there are 4 parking lots to space out the beach goers, giving us all lots of space and room to enjoy the Lake.
"Relax & Enjoy" is exactly what we did. I'm a 1pm-8pm beach guy myself: get some peak sun (but not too much), have a blast of an afternoon enjoying the water, jump the waves with the kids, throw a frisbee, play washer toss, eat picnic sandwiches, listen to music, and then finally watch the sun get lower as the sky changes shades over until it's gone. Then, we pack the car at dusk with sleepy kids dozing in the back, their sandy toes dangling over their seats on the car ride home. Bliss!
Lake 2: Lake Huron (July 9)
Sauble Beach is our go-to on Lake Huron. It is truly something else! A sunset capital for us. For those that don't know it very well, Sauble Beach a gorgeous long white sandy beach with a small downtown full of shops, restaurants, family attractions and a rad taco truck.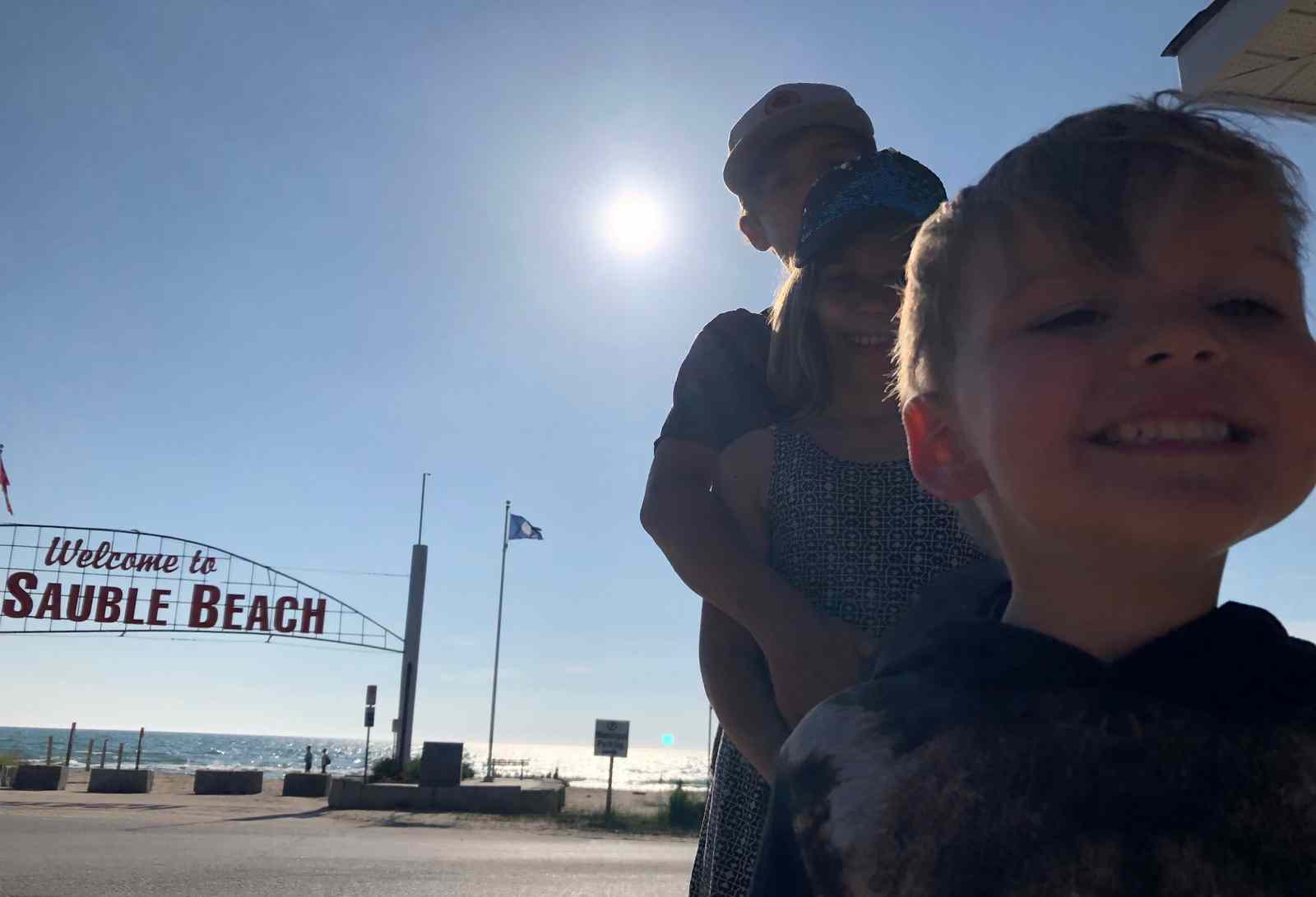 Our relative lives close, in Wiarton, so this year we stayed at her house at night and by day we were "Saubleonians" (if that's a thing?). See, Sauble (compared to many other beaches) has a beach that faces due West. So, unlike the Lake Erie beaches we frequent where the sun sets over land, Sauble suns set over the water. The scenery is idyllic. Everyone sits in awe as the sun drops right into the endless water. And like a metaphor for life, a sunset isn't as beautiful without a few clouds to reflect the colours.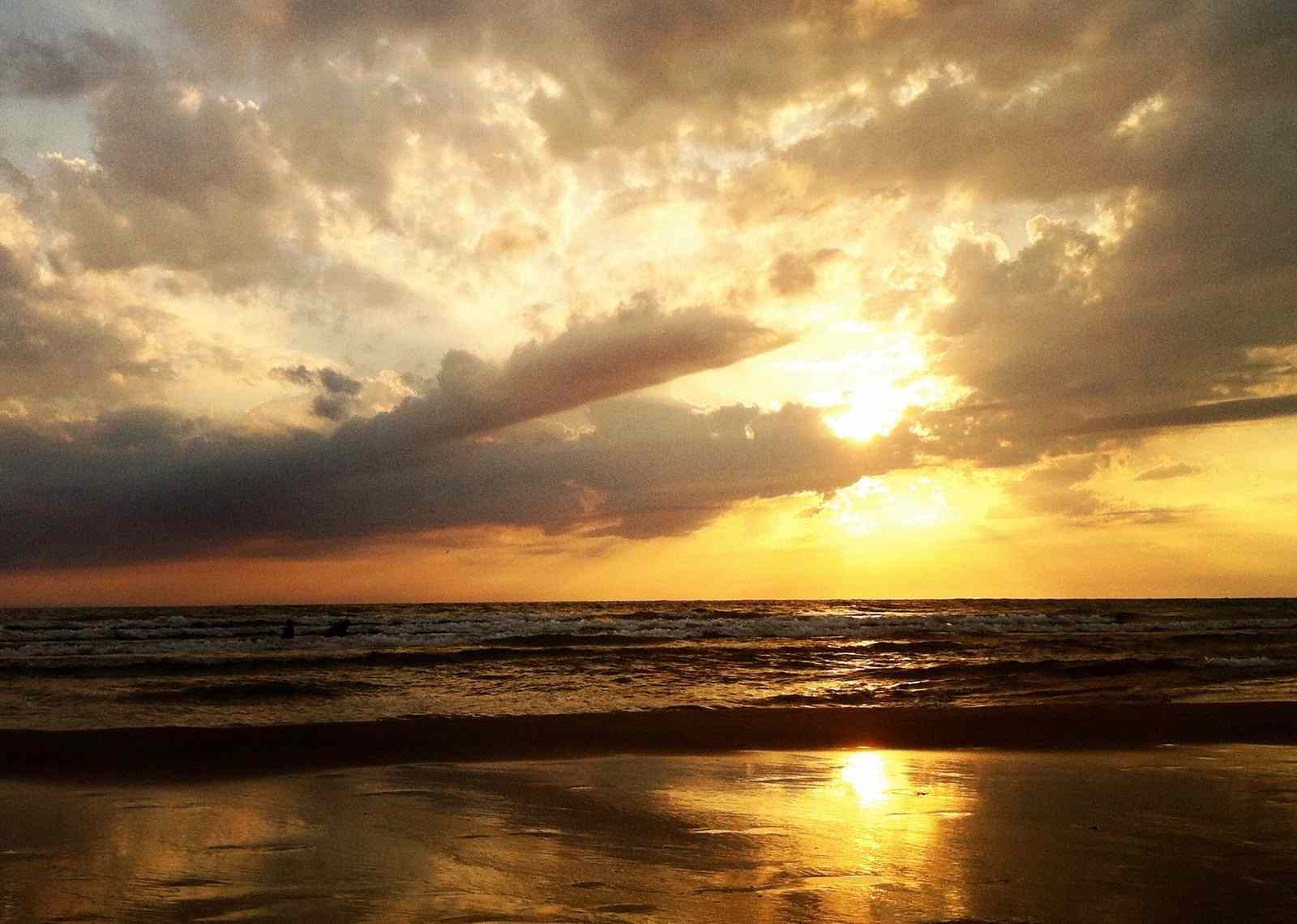 We stayed at Sauble Beach for 6 days this summer, and we hit the beach and town every day. Two other neat things about this destination: they have monthly sand castle building competitions, the Sauble Beach Sandfest, and weekly vintage car shows directly on the beach! These events attract big crowds of onlookers and sunlovers. They are very unique and fun. Huron never disappoints.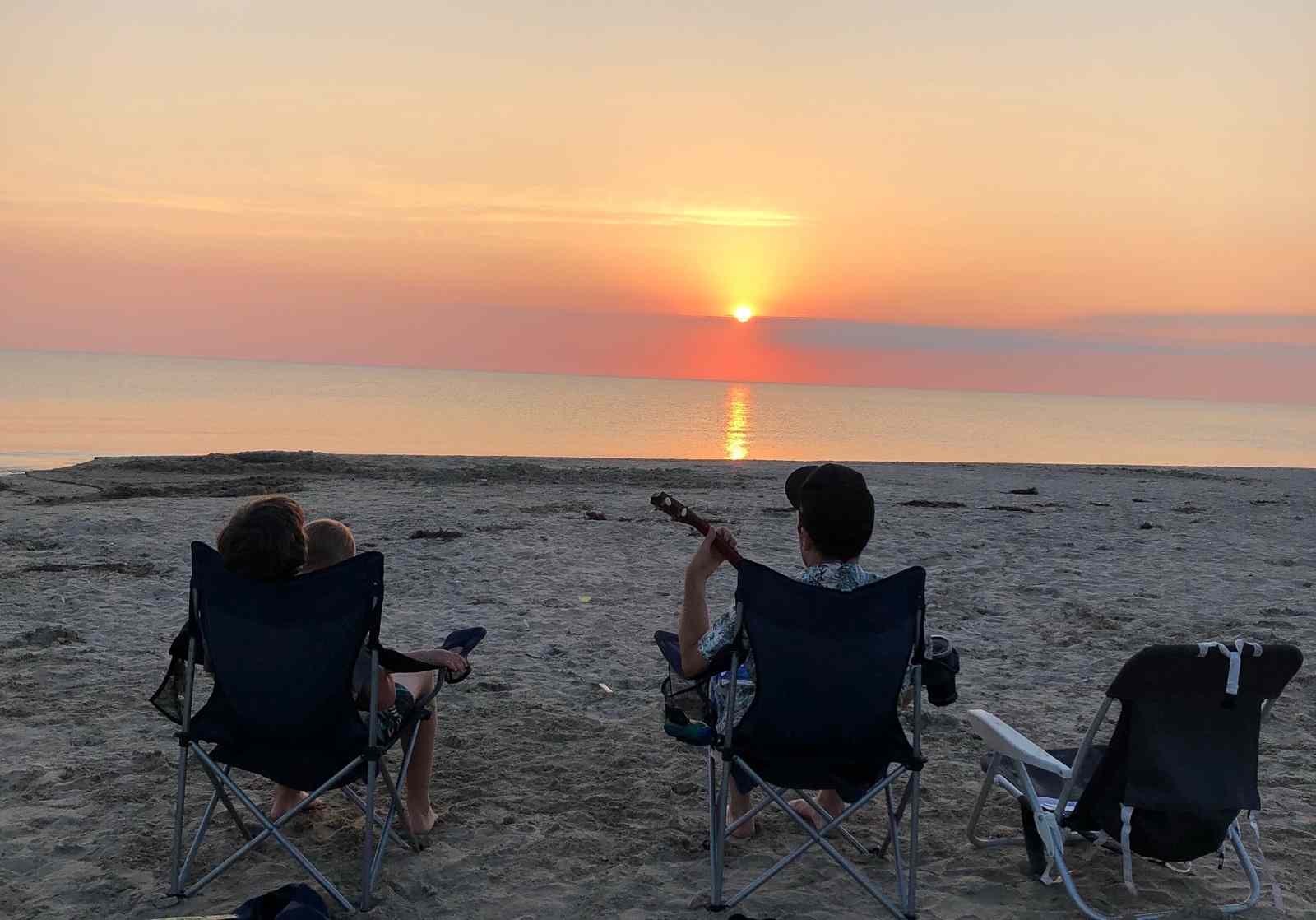 Lake 3: Lake Superior (July 19)
Skye's brother & family live in Sault Ste. Marie, Ontario ("The Soo"). We don't see them often (due to the distance), but since we were already in Wiarton, we thought 'why not pop up to Tobermory, hop on the ferry to Manitoulin and continue on to The Soo?'... So that's exactly what we did.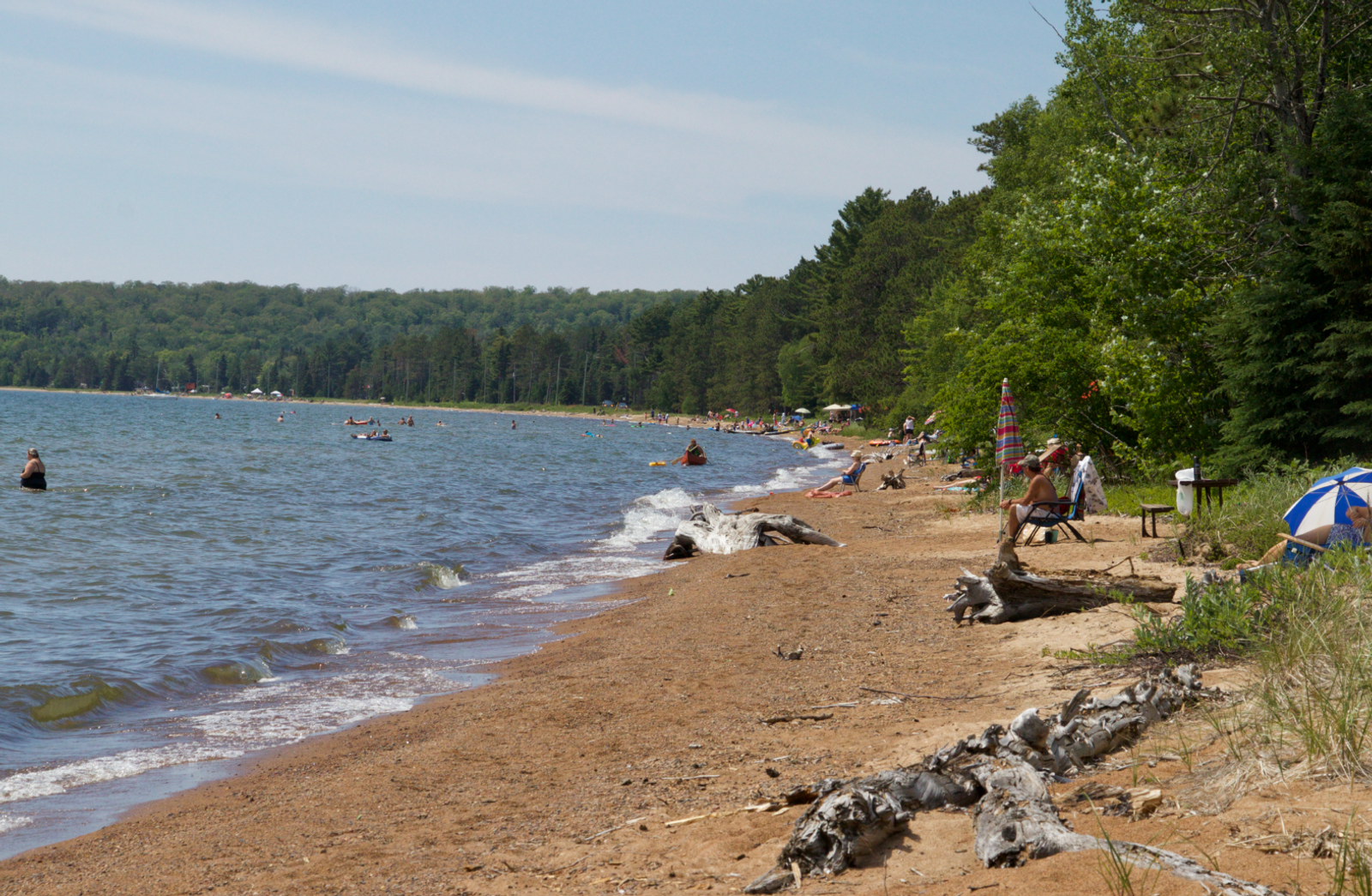 Visiting Tobermory is always something special for the kids. We stopped by Half Way Log Dump Trail in Bruce Peninsula National Park to visit Georgian Bay. There we were greeted with crystal clear water while sitting directly on the rocky beach of the Canadian Shield. Gorgeous!
We then hopped aboard the mighty Chi-Cheemaun! The name translated means "big canoe" in Ojibwe. The bow of the boat opened up, swallowing us and about 100 cars and trucks. Then we were off, crossing to Manitoulin with the mighty Lake Huron on our left, and it's partner, Georgian Bay, on our right.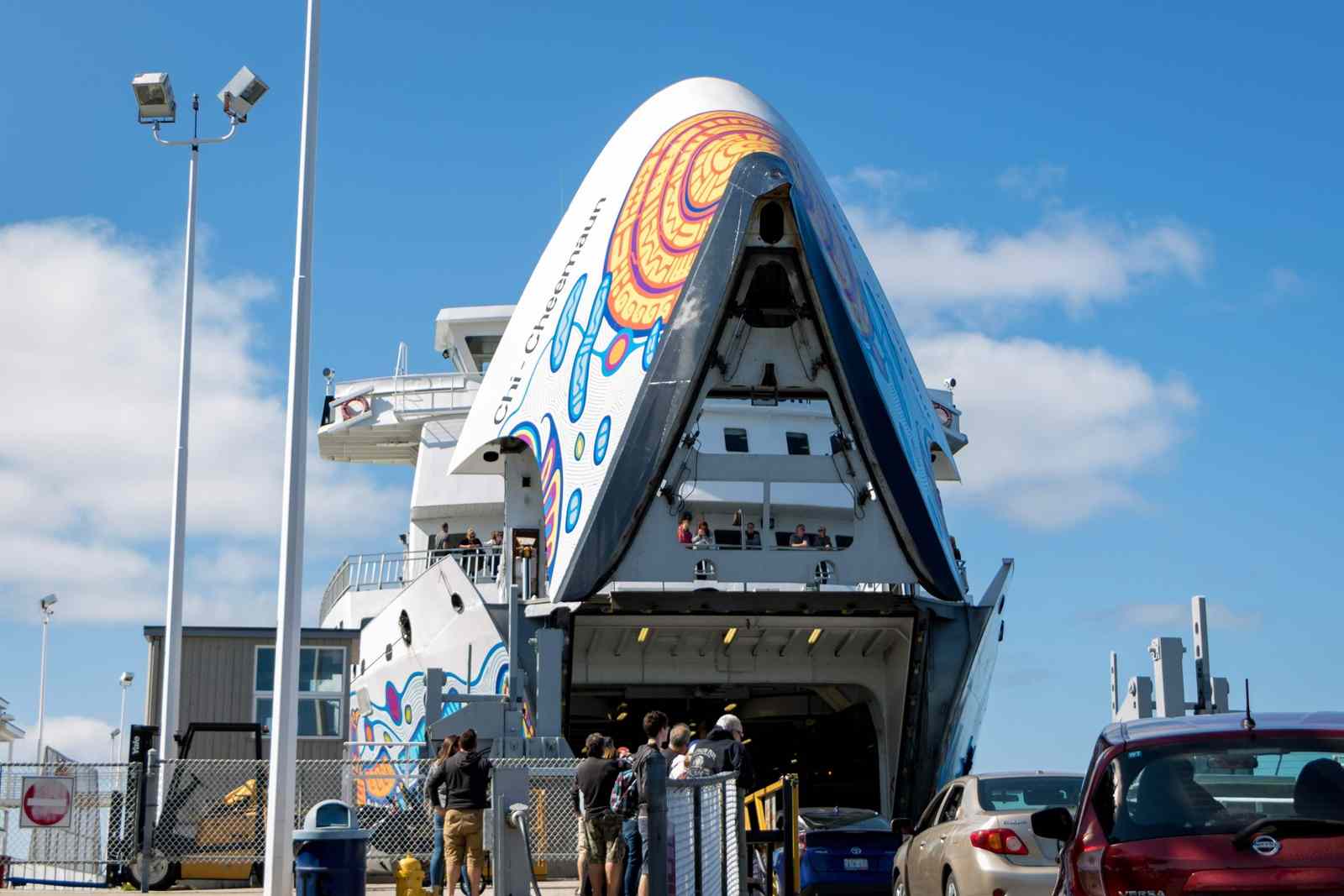 A beautiful 1.5 hour trip brought us to the world's largest freshwater island, Manitoulin. We drove across the terrain until we arrived in The Soo. A day later, we were on route to Batchawana Bay on Lake Superior.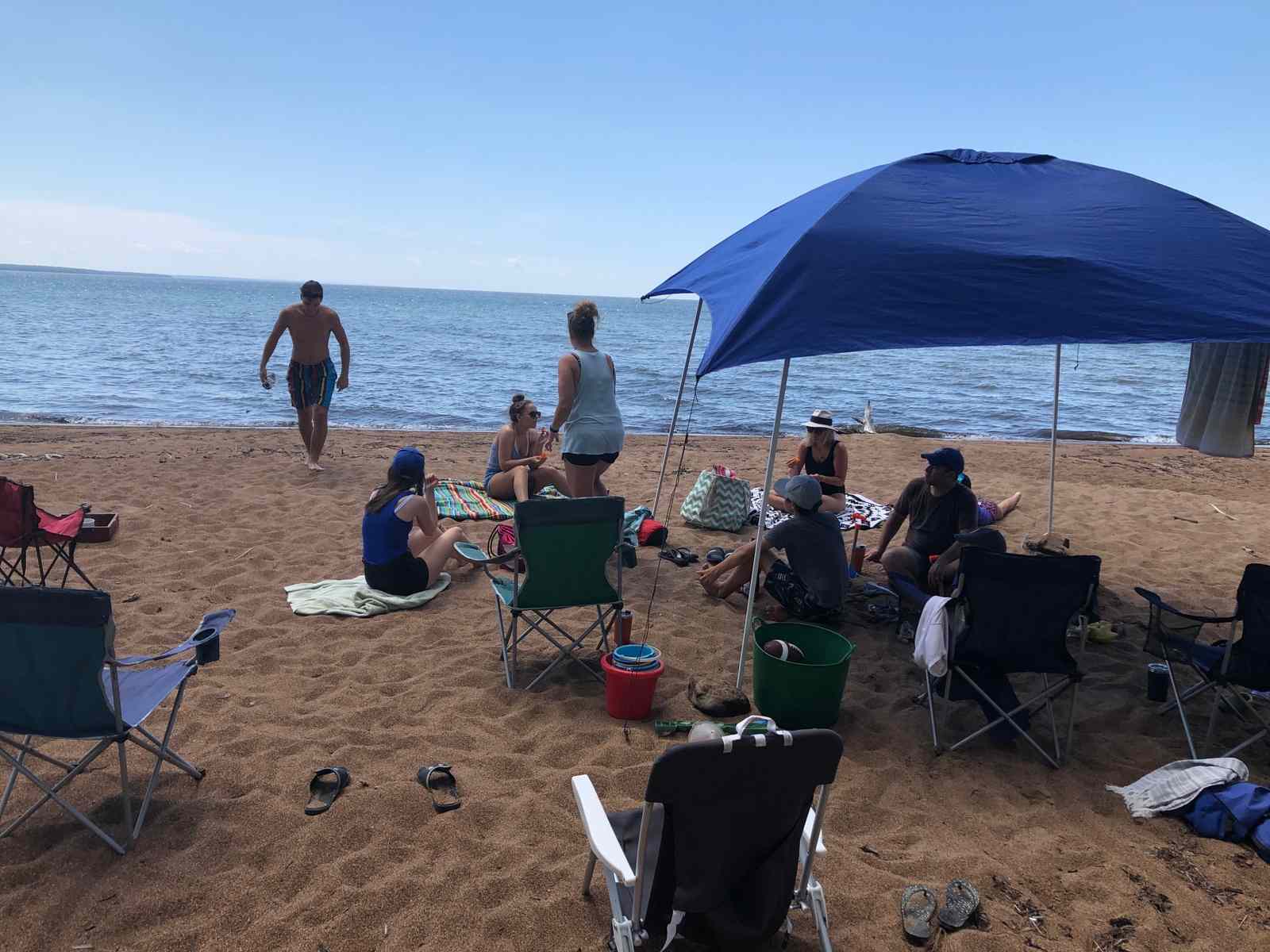 Superior was cold, but refreshing. The beach had both sandy and rocky bits, with large fresh waves crashing against the shore. It really hit the spot.
On our way home to Hamilton from our Great Northern adventure, (after we hit the Huron waves for another epic Sauble sunset on our route home) we realized something…
We had hit 3 of the 5 Great Lakes. That's when the rest of our summer plan was hatched. We were now on a mission to visit all 5 Great Lakes.
Lake 4: Lake Ontario (Aug 24):
Despite our extremely close proximity to Lake Ontario, we don't often head to its beaches for a swim. Because of how close we are to the factories and industry, it's not appealing to take our little family into the water here in Hamilton. I've swam in Ontario many times, but usually by Prince Edward County, Sandbanks Provincial Park area. We find that area of the Lake much cleaner and more enjoyable.
We hope that in our lifetime, this will change and the Southern Ontario portion of the Lake will be cleaner and better taken care of. In the meantime, let's all make an effort to keep our lakes clean and make sure to check the water quality of your beach before jumping in!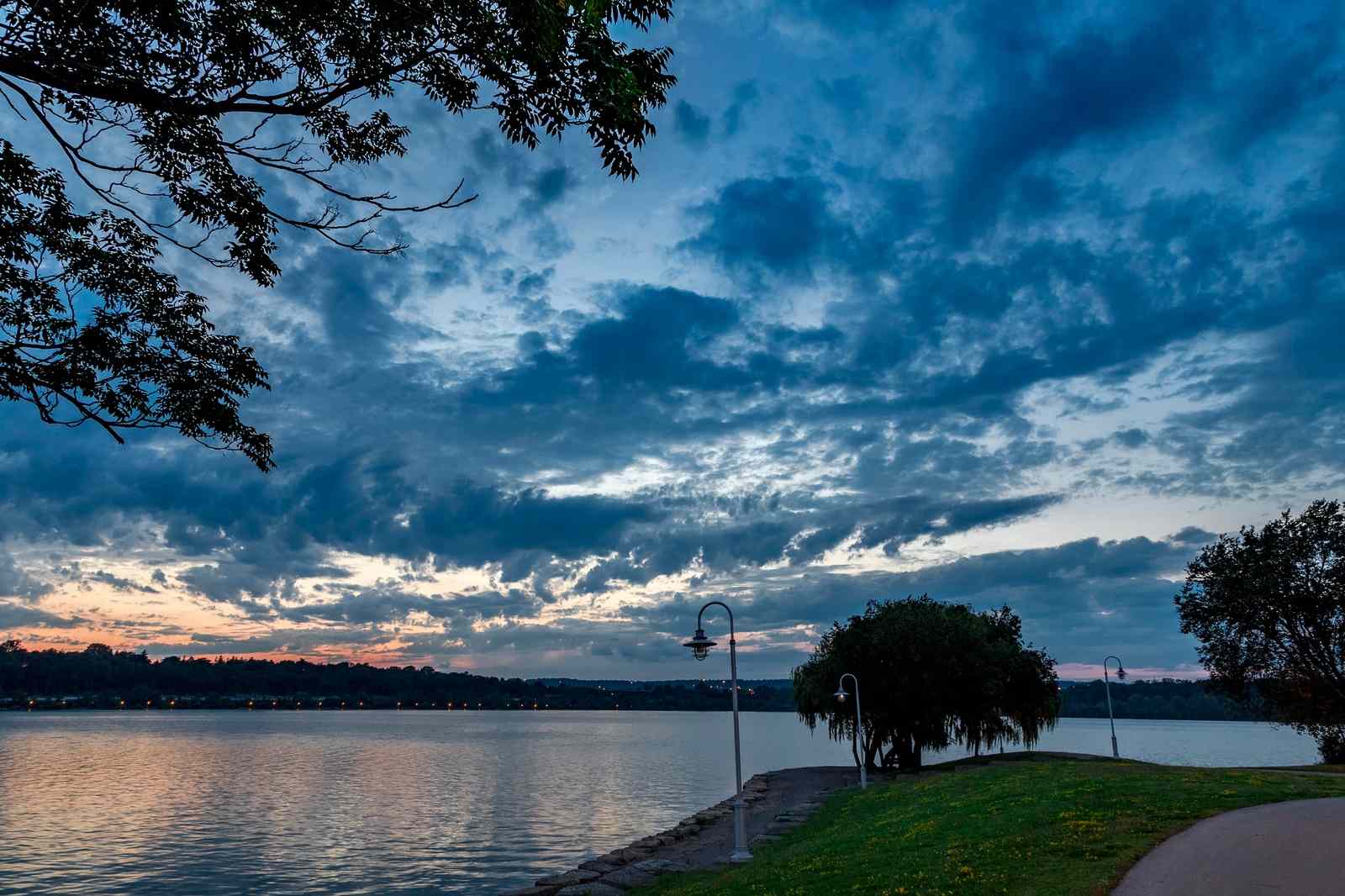 On August 24, we dipped our feet in the Hamilton Harbour down at Pier 4 Park. It was a beautiful summer evening. While we only dipped our toes in, we still enjoyed our visit to Lake Ontario.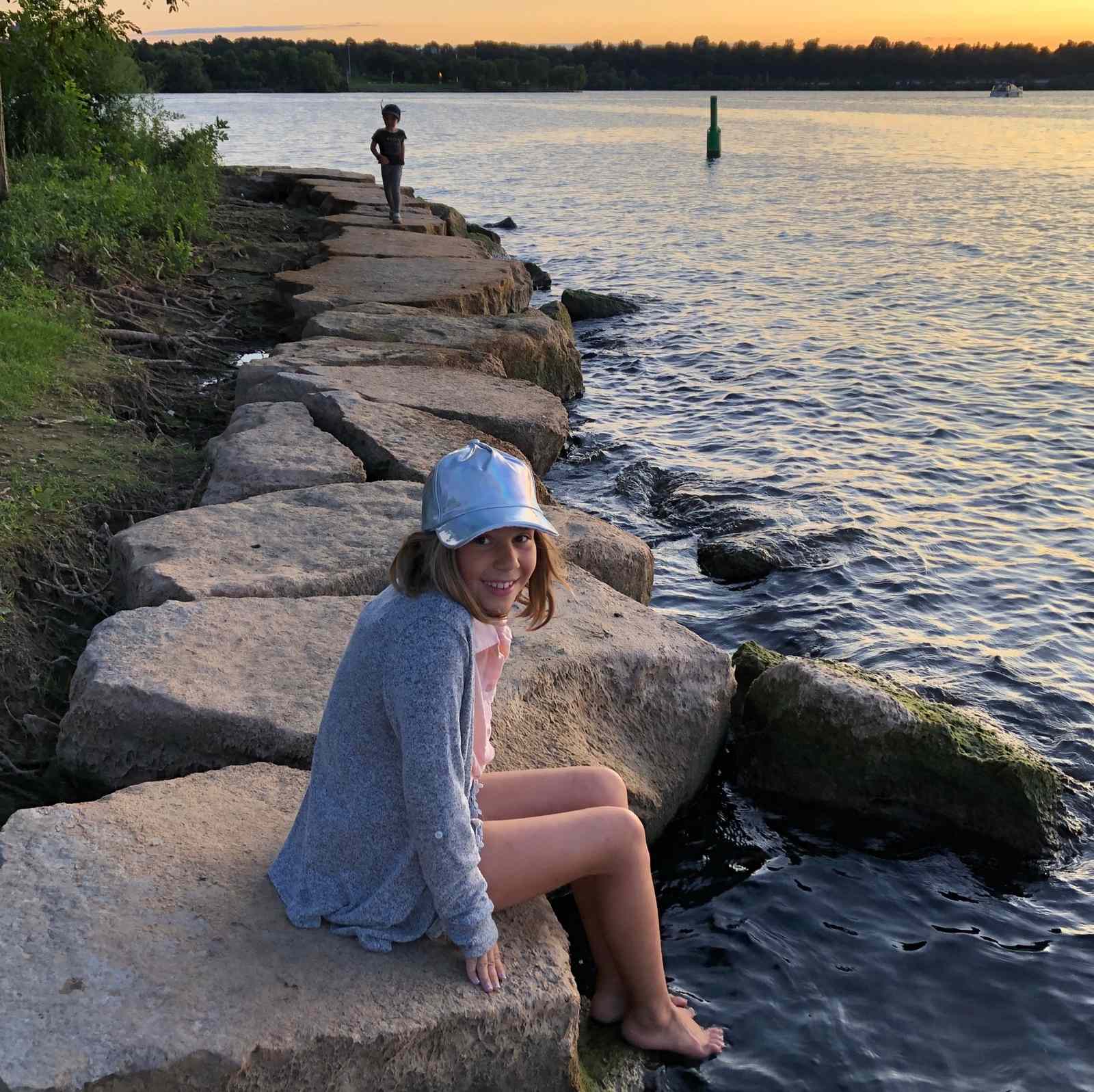 Lake 5: Lake Michigan (August 30)
Our last hurrah of the summer before we had to go back to school was to visit Lake Michigan. We were given a tip to go to Hoffmaster State Park near Muskegon, MI. Basically, the east side of the lake parallel with Windsor, Ontario.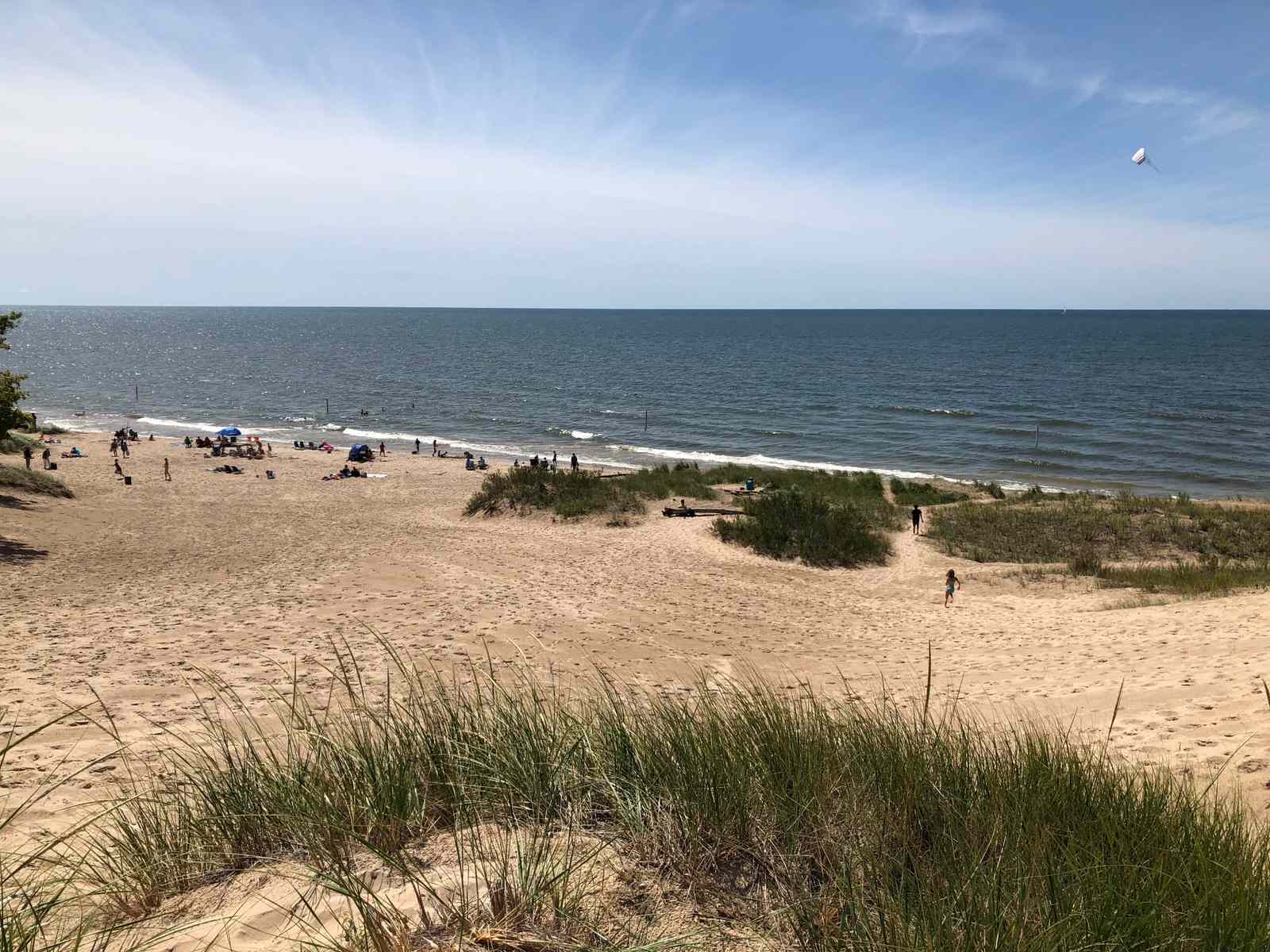 We had no preconceived notions, but were blown away when we arrived at the park. To quote their site. "P.J. Hoffmaster State Park features over three miles of Lake Michigan shoreline, a 297-site modern campground, towering Lake Michigan sand dunes, a visitor Center, and miles of hiking and skiing trails that offer stunning views of Lake Michigan and subtle beauty at every turn."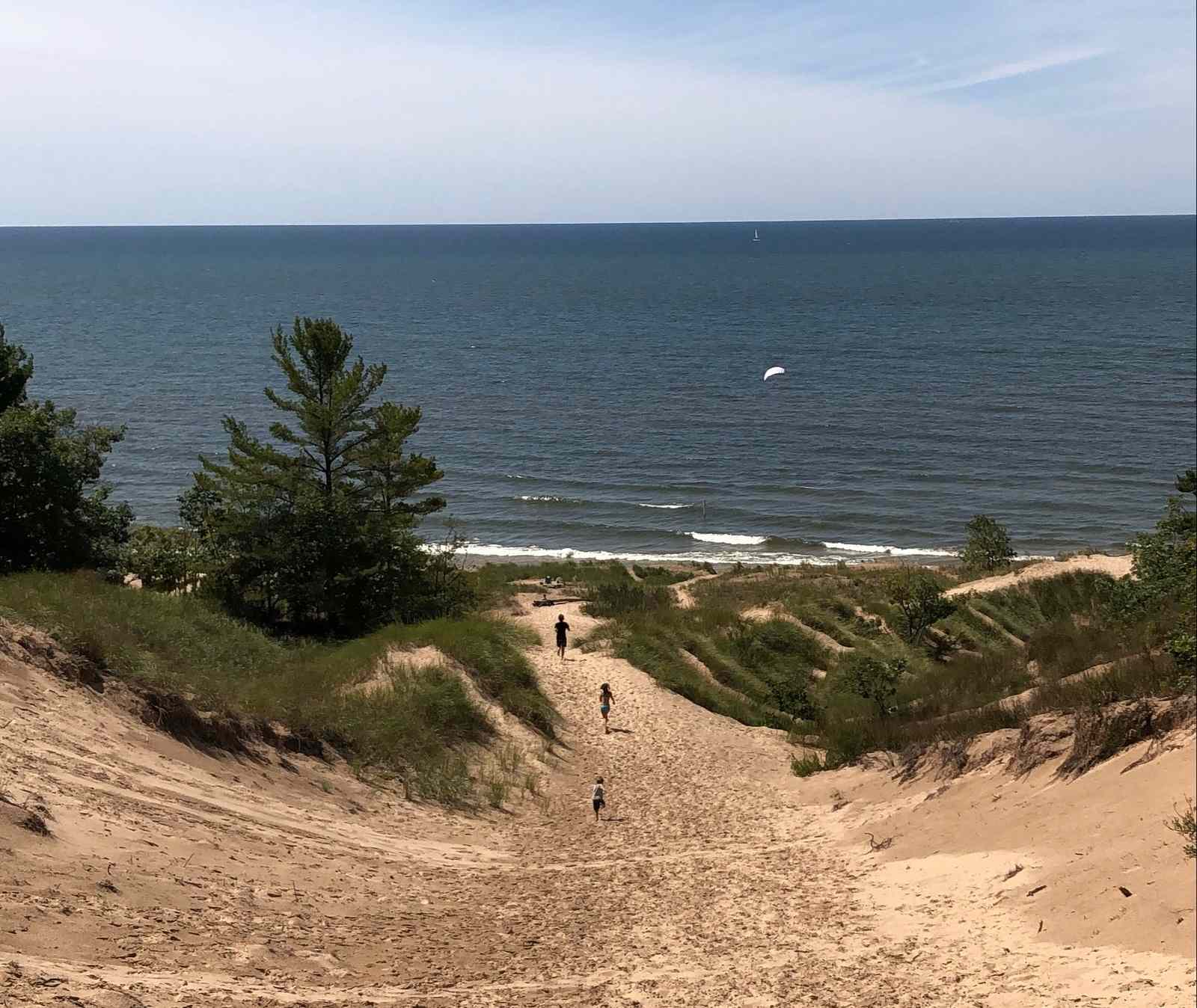 We loved all of the park's attractions, but our favourite part of Hoffmaster State Park was the Dune Climb Stairway leading to the top of a high sand dune. There we were met with an observation deck and a panoramic view of the dunes and Lake Michigan. In a word: amazing.
There you have it. Our summer travelling to all 5 Great Lakes. Here is a map of our big summer adventure: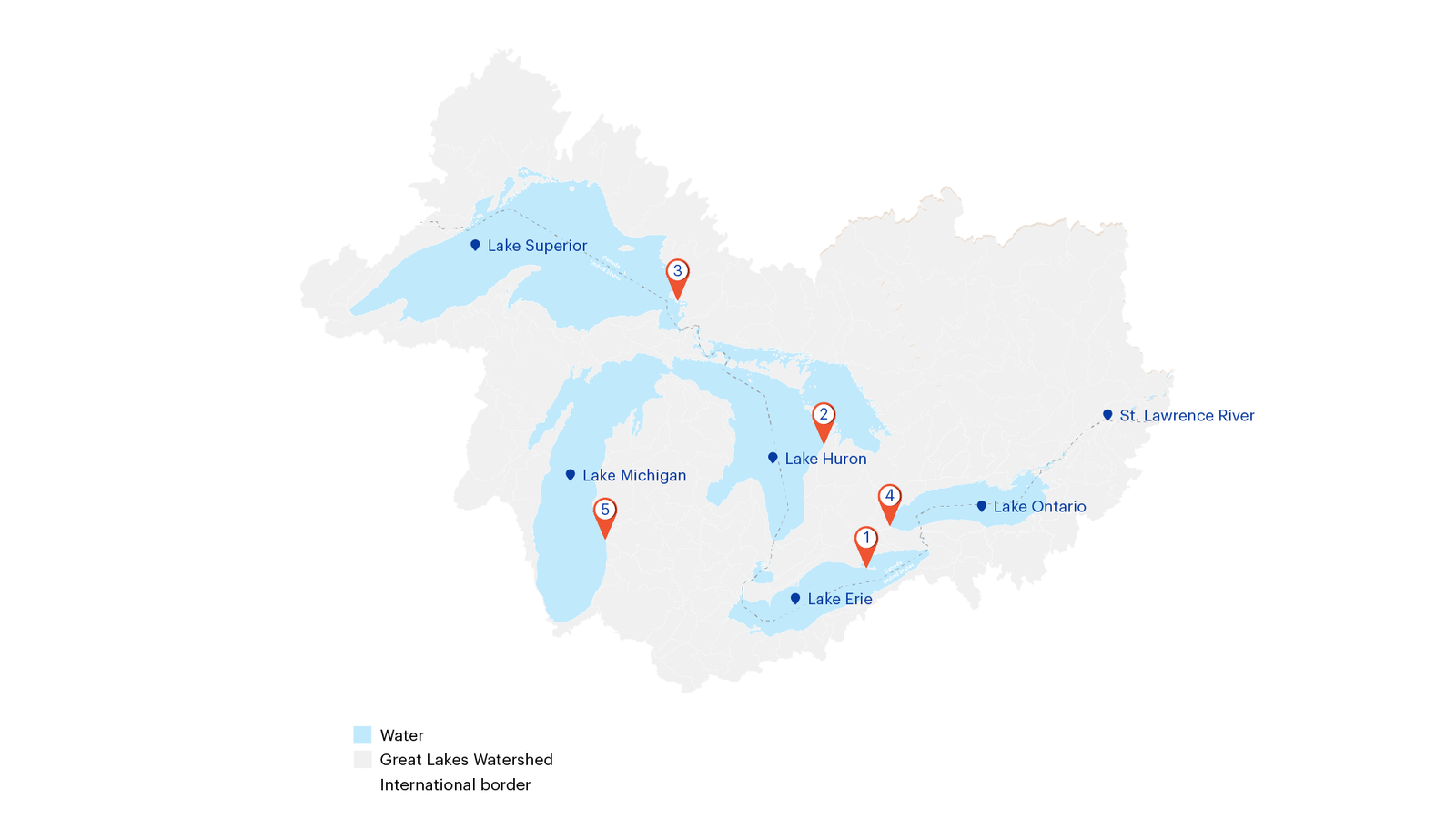 To rank our trips by fun, water play, and good times, we would have to say 1st place goes to Lake Huron, 2nd to Lake Michigan, 3rd to Lake Erie, 4th to Lake Superior, and 5th to Lake Ontario. But all of the lakes have something spectacular to offer.
I hope you all get a chance to get out there to visit some of these spots yourself.
Thanks you 5 majestic beauties. See you again soon I'm sure!
- Dylan Hudecki (& co)
---