Great Lake Dunes are among the rarest ecosystems in North America. They are incredibly fragile, yet integral to protecting our shorelines. Not only do they create habitat for endangered and endemic species, they also help keep our waters clean.
Did You Know?
A mature dune is
valued at 3000
CAD/linear metre for its environmental services.
Dune systems store sand, similar to a power bank for your phone. When beaches are eroded by wave action or high water levels, they lose some of their sand. But when water levels recede or wave action lessens, dunes redeposit sand back onto the beach.
WIthout dunes we wouldn't have natural flat sandy beach areas that make the outdoors accessible—making dunes the unsung heroes of our beach days.
Let's take a look at five exciting dune restoration projects happening at Blue Flag beaches in the Great Lakes. The Blue Flag program champions environmental management, and these dune restoration projects exemplify what it means to achieve the Blue Flag standard.
Here are five restoration and management projects happening across the Great Lakes:
1
For years, local community members, park staff, and the City of Sarnia have been working hard to develop a dune restoration program. The project includes planting dune vegetation, building protective barriers, and implementing educational signage. The small group of passionate community members, beach managers, city and park staff has been engaging and educating their community through marram grass planting events.
Did You Know?
Marram grass is an incredibly resilient bit of vegetation. It provides structural support for healthy dune systems by allowing sand to collect between its blades. As time passes marram grass gets buried by the building sand. Yet like a zombie emerging from the grave, the grass continues to grow, emerging from the ground. The importance of dune vegetation is best underscored by the fun New Zealander saying, "No grass, no dunes. No dunes, no beach."
Canatara Beach is also in the process of developing the Canatara Park Pollinator Friendly Dune Restoration Project. This project will use native vegetation to restore eroding beach dunes habitats while creating ecologically functional and beautiful habitats. Using native vegetation helps protect the local diversity of plants and pollinators around Sarnia.
If you're able to visit Canatara Beach, you'll get to witness a two for one ecological deal of healthy dunes and healthy pollinator habitats—both of which are incredibly important to a functioning ecological system.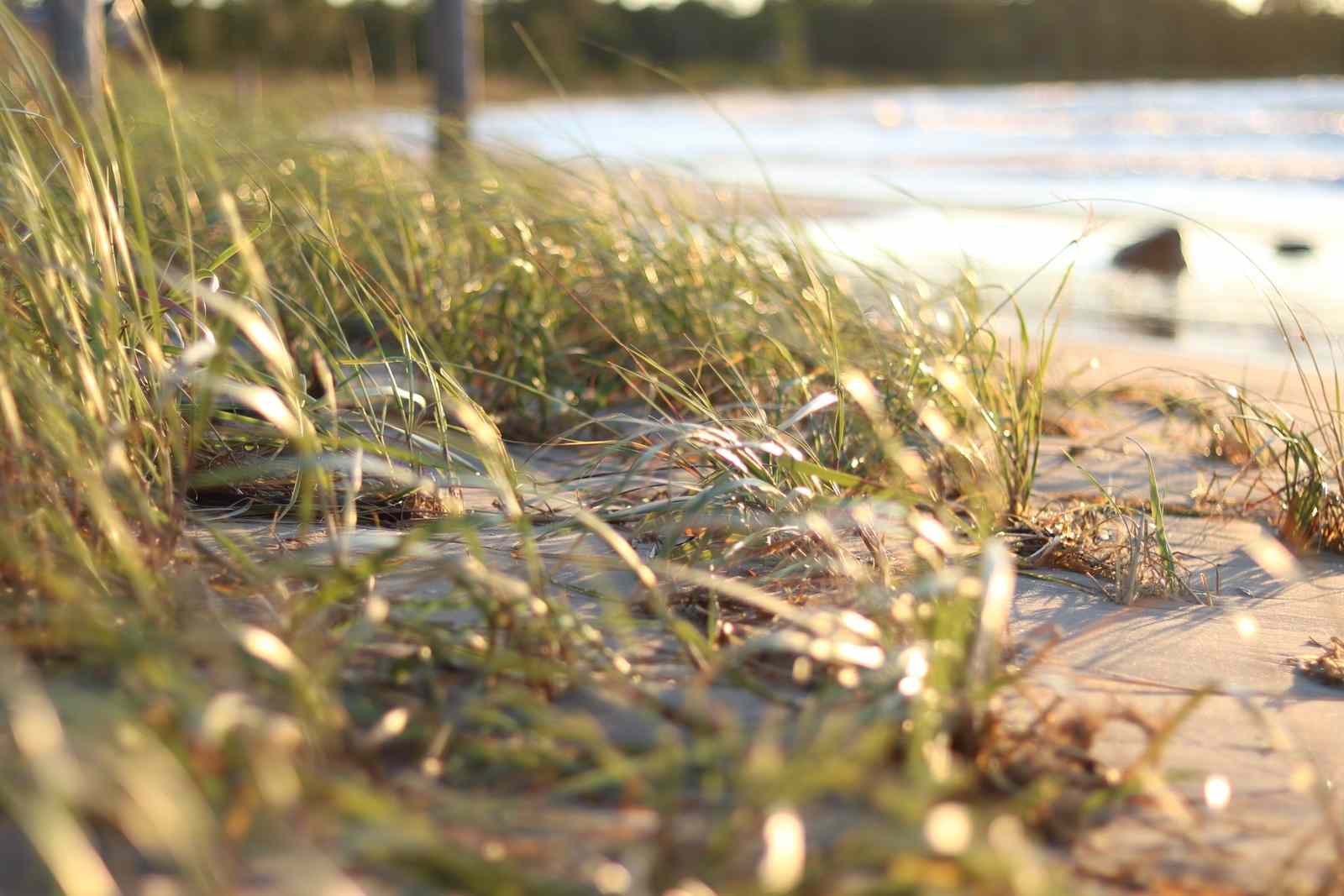 2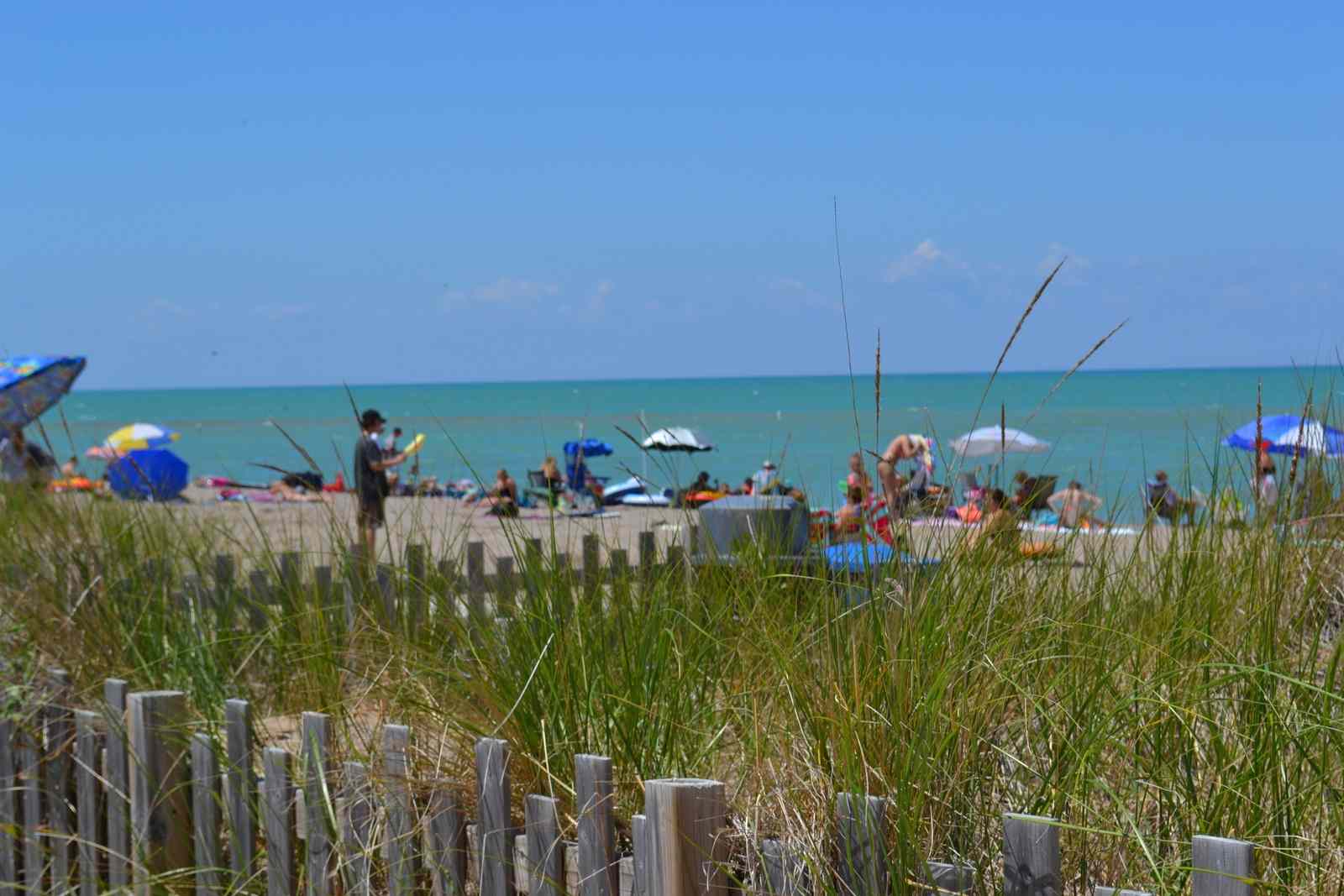 The Grand Bend community has been able to grow their dunes sustainably while balancing the impacts of tourism. Dune restoration began at Grand Bend in 2008, when marram grass was planted and snow fencing was installed to help the dunes grow. Snow fencing helps to protect dunes from human impact, while also collecting sand during the beginning of the dune's formation.
Dune growth at the beach has been successful, so much so that the St. Clair Conservation Authority has transplanted dune grasses from Grand Bend to Ipperwash Road to reduce erosion and protect the nearby slopes.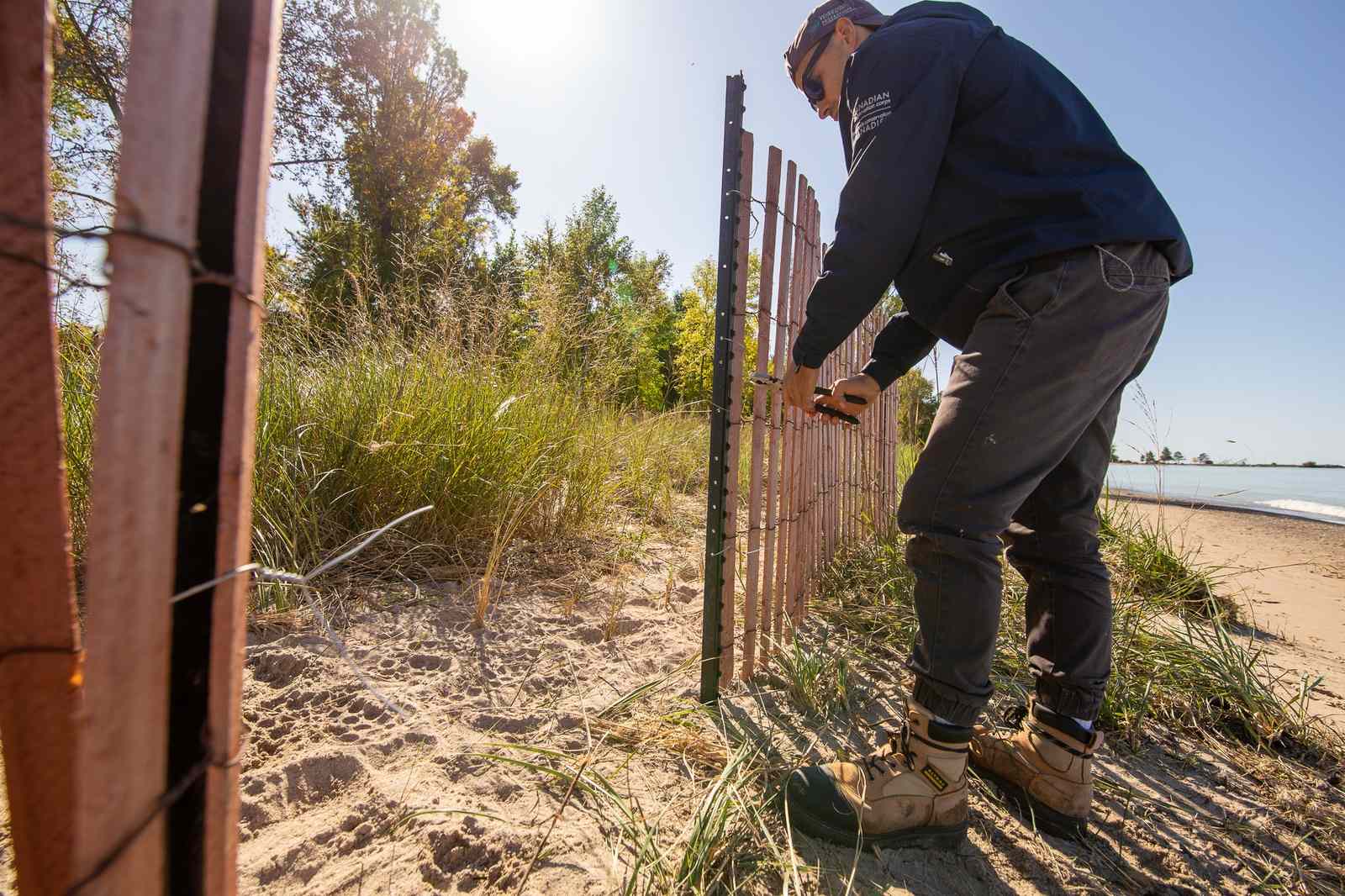 3
One of Toronto's most established dune restoration projects is on Toronto Island. Dune restoration began at Hanlan's Point in 2000. Since the dunes were established, the project has moved from a restoration phase to a management phase, meaning that these dunes now need upkeep and support rather than restoration.
This summer, Hanlan's Points dunes will be fed the sand they need to stay resilient. Gibraltar Point is a major sand deposit for Hanlan's Beach, so the Gibraltar Point Erosion Control Project will also help keep Hanlan's shoreline intact.
In 2018, two Piping Plovers nested on Hanlan's Point Beach. This was the first time the Piping Plover has been able to successfully breed on Toronto Island in 84 years.
Piping Plovers like to nest in the dry sand near the back of the beach. The establishment of healthy dunes has created suitable habitat for this endangered species now.
While you're checking out Hanlan's Beach, you'll see an array of environmental education signage and pathways that let visitors know where it is safe to walk to avoid the sensitive dune habitat.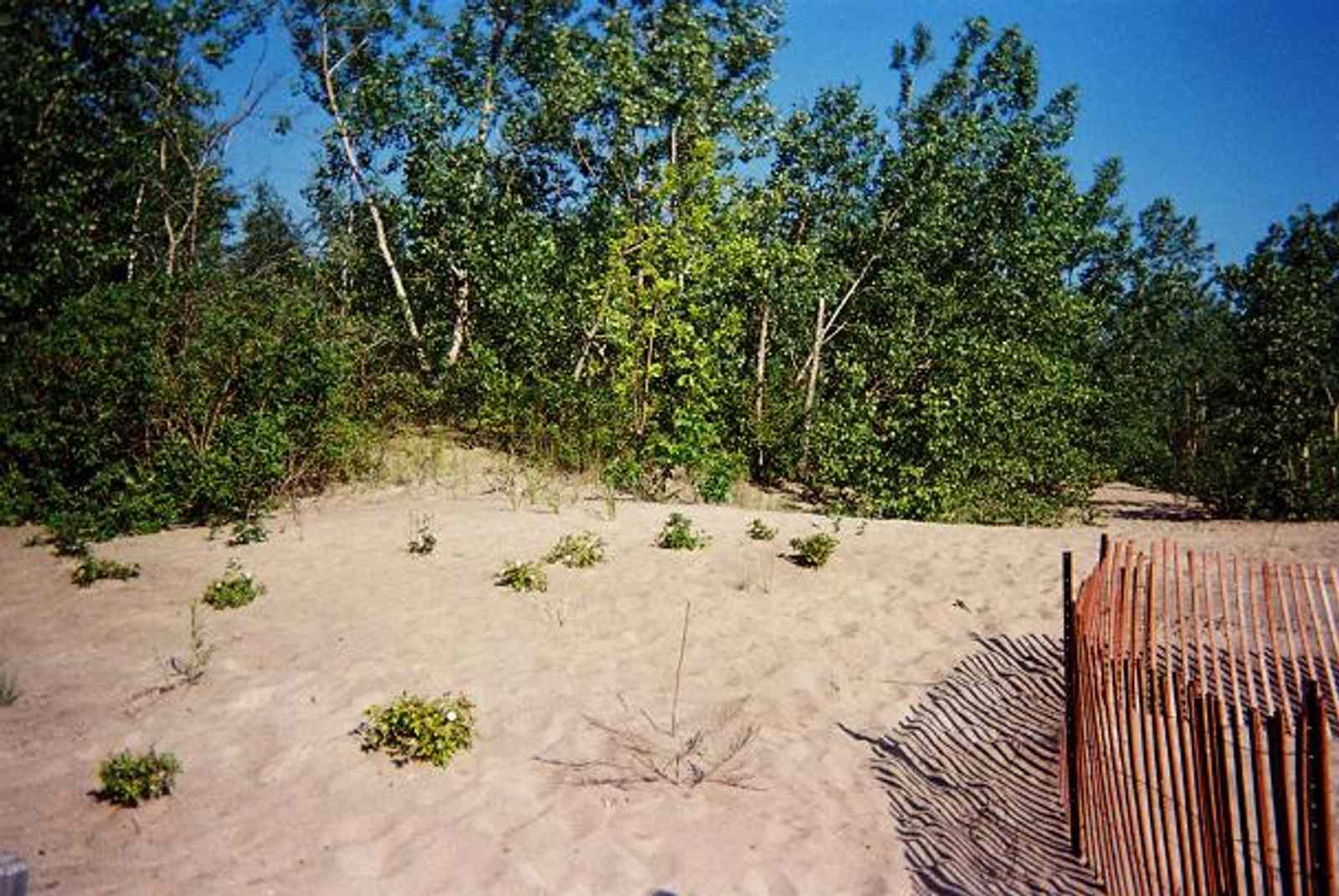 4
After you've checked out the well-developed dunes of Hanlan's Beach, maybe you'll find yourself interested in checking out more dunes in development.
We recommend strolling over to Woodbine Beach to check out TRCAs new dune restoration work. Two dunes have been shaped with fencing and educational signage. The Woodbine dunes are a type of green infrastructure in response to high water levels in the area. By planting these dunes now, we're able to protect the beaches we love for years to come.
The Woodbine Beach dunes are a work in progress. Planting this summer will include installing 2000 plugs of marram grass as well as other native plant species like Little Bluestem, Wildrye, and Goldenrod. Planting diverse vegetation helps the dunes maintain their resiliency.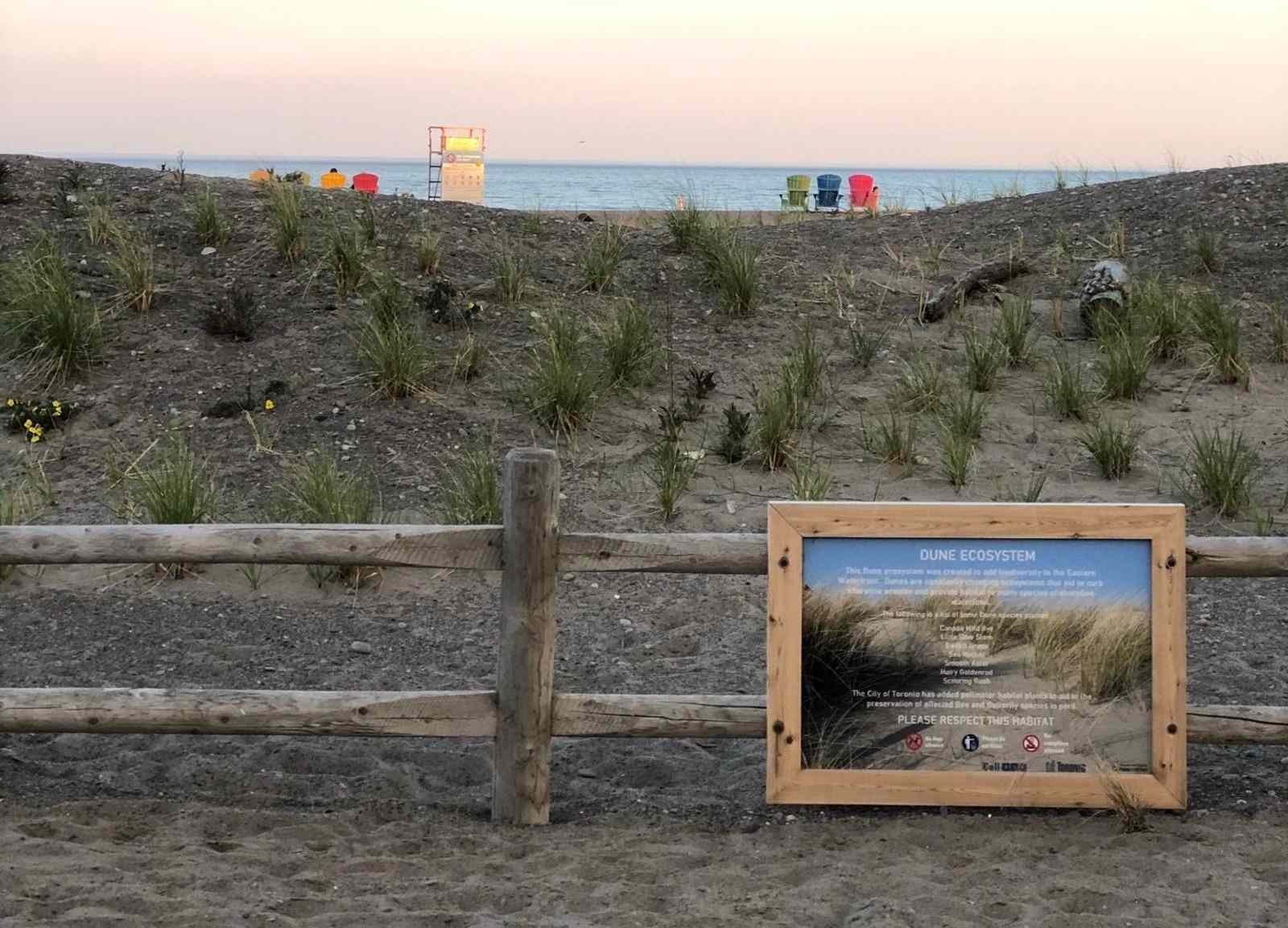 5
Wasaga's Dunes are currently protecting the shoreline in the face of high water levels. When water levels rise, the beach area shrinks, and the coast becomes more susceptible to erosion. Across Wasaga's 14 km of coastline, there is privately owned land that stretches directly onto the beach.
In areas where the land has been altered and dunes have been removed, the evidence of erosion and lack of sandy beach is much clearer than areas where the dunes have remained intact.
In the years to come, restoration workers at Wasaga Provincial Park are looking to work with private landowners to create a resilient waterfront by supporting healthy dunes and keeping properties environmentally friendly. Wasaga is also working on a pilot project to establish a nursery for marram grass. The nursery will be able to supply nearby sites with the structurally important grass, but also act as an educational tool for visitors to see dunes in action.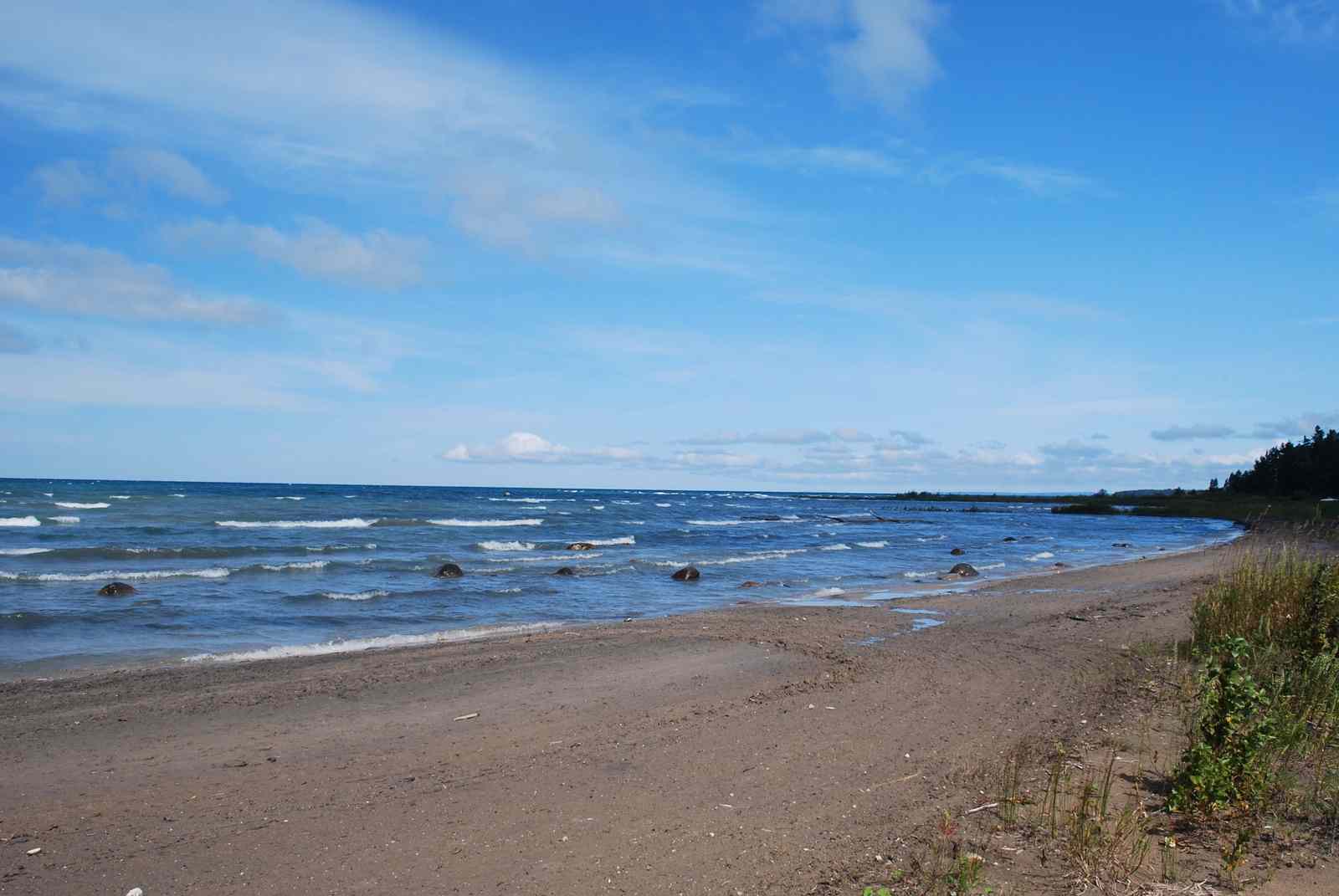 Bonus Dune Restoration Spotlight
We'd be remiss not to mention the exemplary work being done by the Lake Huron Center for Coastal Conservation (LHCCC). LHCCC is responsible for the Green Ribbon Challenge, which has been used to inspire landowners to become dune stewards. LHCCC works with landowners to assess and make a restoration plan for their beach. The program supplies beach owners with a Beach Care Toolkit containing a dune planting guide, sand-fencing, and a dune protection sign. The LHCCC deploys volunteers to assist with planting or fencing installation.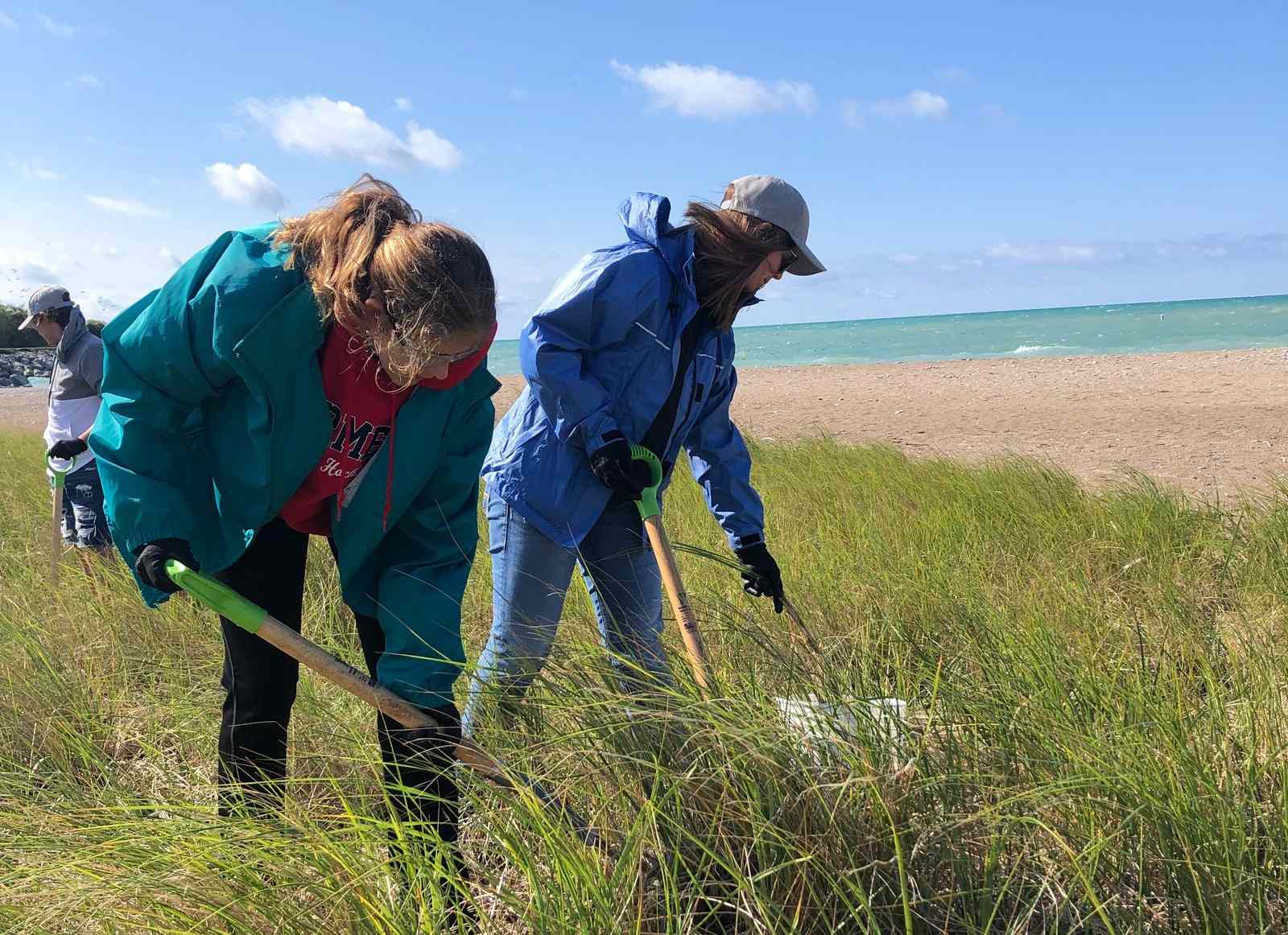 The Lake Huron Center for Coastal Conservation is the leading group for dune conservation (among other things). The LHCCC has created many incredible resources to help you dig deeper into the world of dunes and coastal restoration.
Here are some resources to check out:
Dune Planting Guide
Common Misconceptions About Beaches
Learning about Beach and Dune Ecosystems
Hopefully, you've been inspired to explore some nearby dunes, but remember when you're out to take care where you step. Remember to use established pathways and avoid stepping on dune vegetation when you're out exploring.
Dune are nature's sandcastles, so when you're at the beach, don't be the jerk that steps on them!
---