Manitoulin Island isn't quite up north, unlike other northern communities such as Thunderbay, Chaplueau, or Wawa, but it's still a great place to see the northern lights. That is where I have had the most luck at catching those beautiful colours, but you can see the lights in many areas around the Great Lakes.
For the best chance to see the lights, you might need to know a bit about Kp value. Kp value (or Kp index) is a scale of numbers between zero and nine, known as a planetary index. This value will help you determine your chance of seeing the lights based on where you are geographically.
The higher the Kp value, the greater the chance to see the lights. You would have a good chance at seeing the lights at a Kp value of six, however, you still may see the lights on Manitoulin at a Kp value of five if you're lucky. If you want to see the northern lights on Manitoulin Island or the surrounding area, we highly suggest checking out local websites that can give you alerts.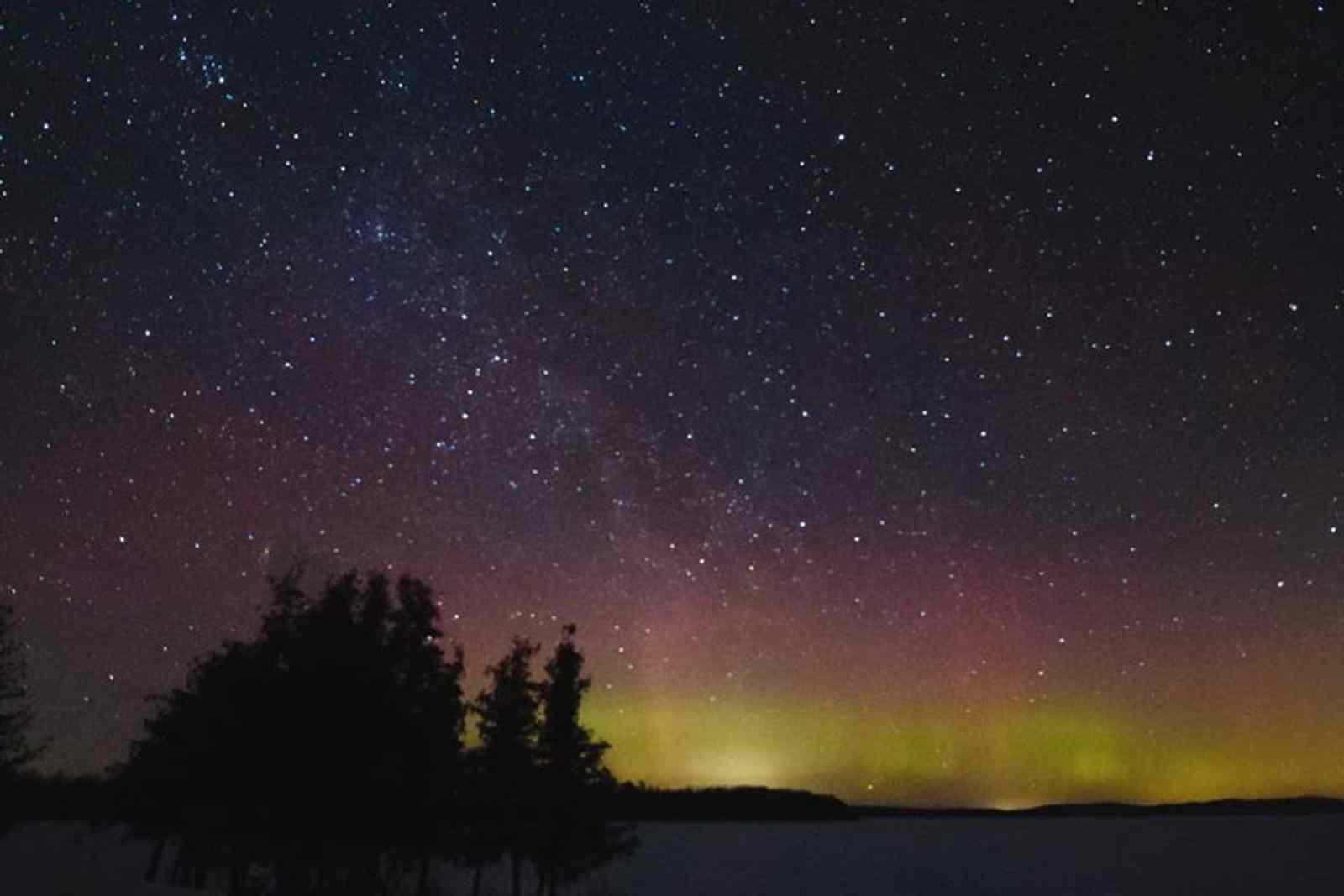 Tips for capturing the Northern Lights on Manitoulin Island
While it can be a very challenging process to "capture" the northern light, that doesn't mean you shouldn't try! This cold-weather challenge is exciting for many go-getters who are out nightly in peak months.
1
Visit Gordon Park
Gordon Park is local dark sky preserve located on Manitoulin Island. Dark sky preserves offer an escape from artificial light pollution so you can really see the stars. If you are looking for something closer to home, take a look at a light pollution map to find somewhere with minimal light pollution.
2
Look for the lights at the right time.
The best time to see the lights is roughly between August and October. The lights are usually visible in these peak months of fall or winter.
3
Go out on clear nights, avoiding overcast skies.
You can watch for the right conditions on your local weather network.
4
Look into websites for information about weather conditions
Some websites show cloud coverage, wind, and the best nights to go stargazing. One I always look at is Gordons Parks Clear Sky Charts.
5
Get the timing right
The best time to see the lights is between the hours of 11 pm to 3 am. Take a thermos of tea, some snacks, and your camera and settle in for the evening.
6
Take some photos
If you want to capture the northern lights with your camera, make sure to properly set up your camera with these tips. Increase your chances of capturing the lights. Set up your camera, sit back, and relax.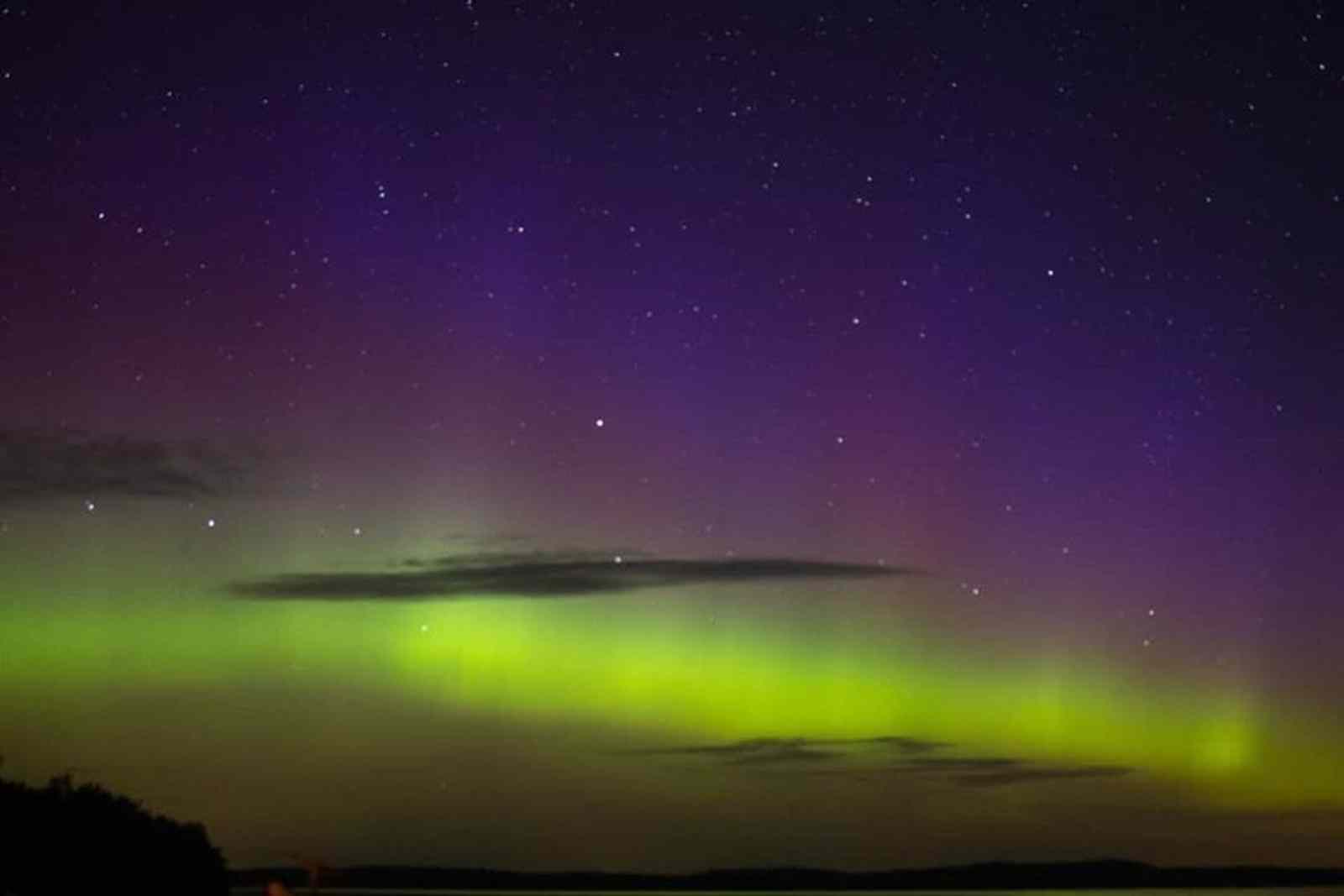 Some of these tips might help you with the chance to see the Northern Lights, but it isn't always guaranteed. The first few times I got to see the lights were very spontaneous and I just got lucky! Find out how I got a chance to see the Northern Lights 4 times.
Being proactive and taking time to check out websites, alerts, or even facebook posts will help your odds of seeing the lights. You can even track local Northern Lights hashtags on twitter, to be alerted if anyone else spots them nearby.
Even if you don't get to see the northern lights, it is always good to enjoy the stars and gaze upon the Universe, to be in the moment and thank Mother Earth for everything that has been gifted to us. Grab a friend and enjoy the night!
---