Think of Rouge National Urban Park as an oasis: a sanctuary from the scent of car exhaust, a refuge from rush-hour, a haven from the hustle and bustle of city living.
The best part? Located in Scarborough, Markham, Pickering, and Uxbridge, this huge, 79 square kilometer park is easily accessible to those living in or around the GTA.
If you're tired of listening to the rumble of the subway, why not take in a spring symphony composed by some of the 325 bird species that inhabit the park instead?
The view from the top of the C.N. Tower is spectacular, but you haven't seen anything until you've hiked to the Vista Trail's two-level viewing platform to behold the fiery reds, oranges, and yellows of the autumn leaves.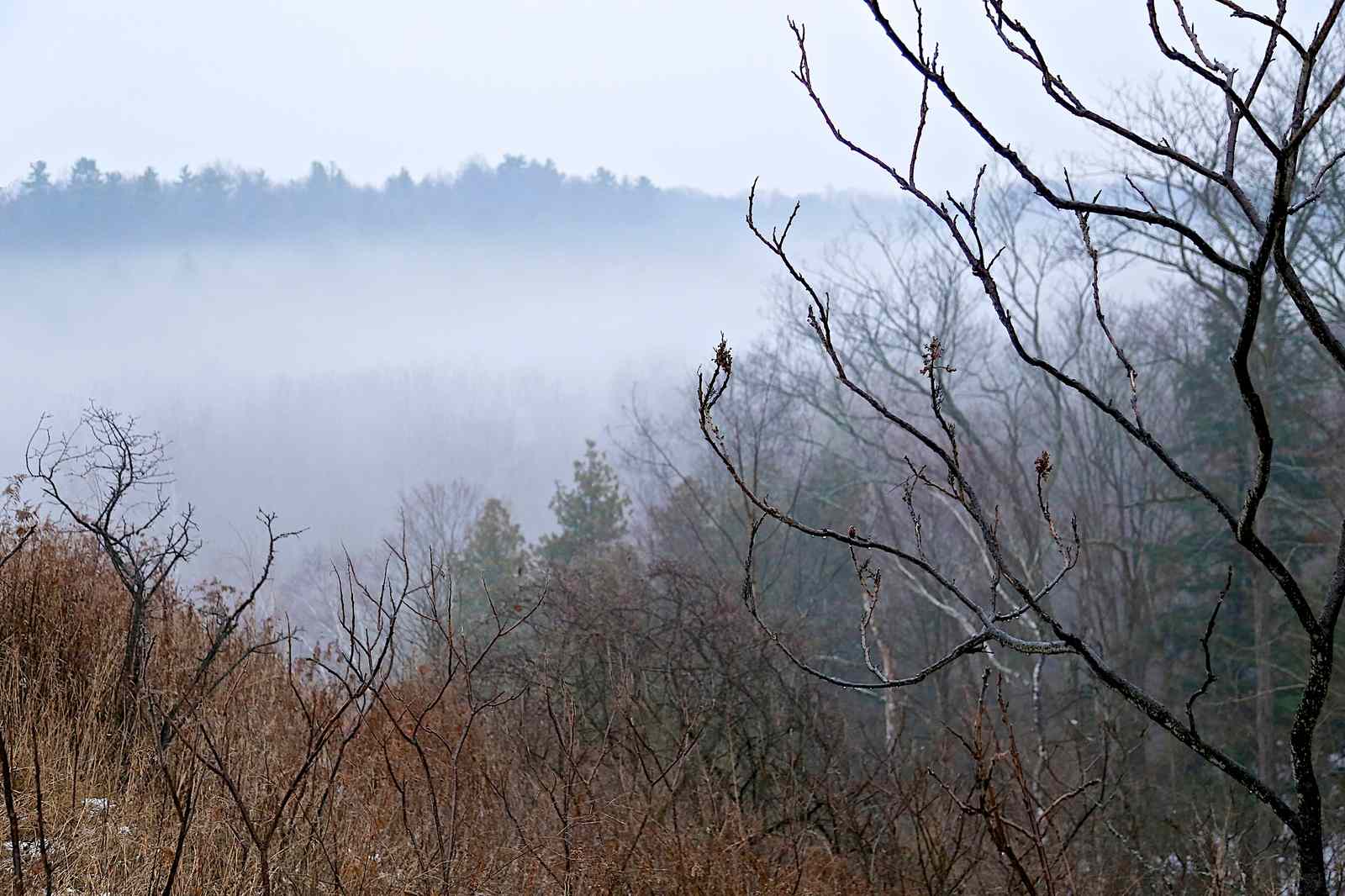 Rouge National Urban Park has been dubbed 'Canada's First National Urban Park' due to its close proximity to the city. Many national parks are a flight (or at least a very long drive) away from the GTA, but Rouge National Urban Park is only a short trip from the heart of downtown.
Did You Know?
Rouge National Urban Park is over 20 times larger than New York City's Central Park, and is located within driving distance for one fifth of people in Canada.
Rouge National Urban Park offers a variety of natural landscapes: rivers, creeks, gullies, wetlands, meadows, old growth forests, rocky outcrops, and even a sandy beach where the Rouge River meets Lake Ontario.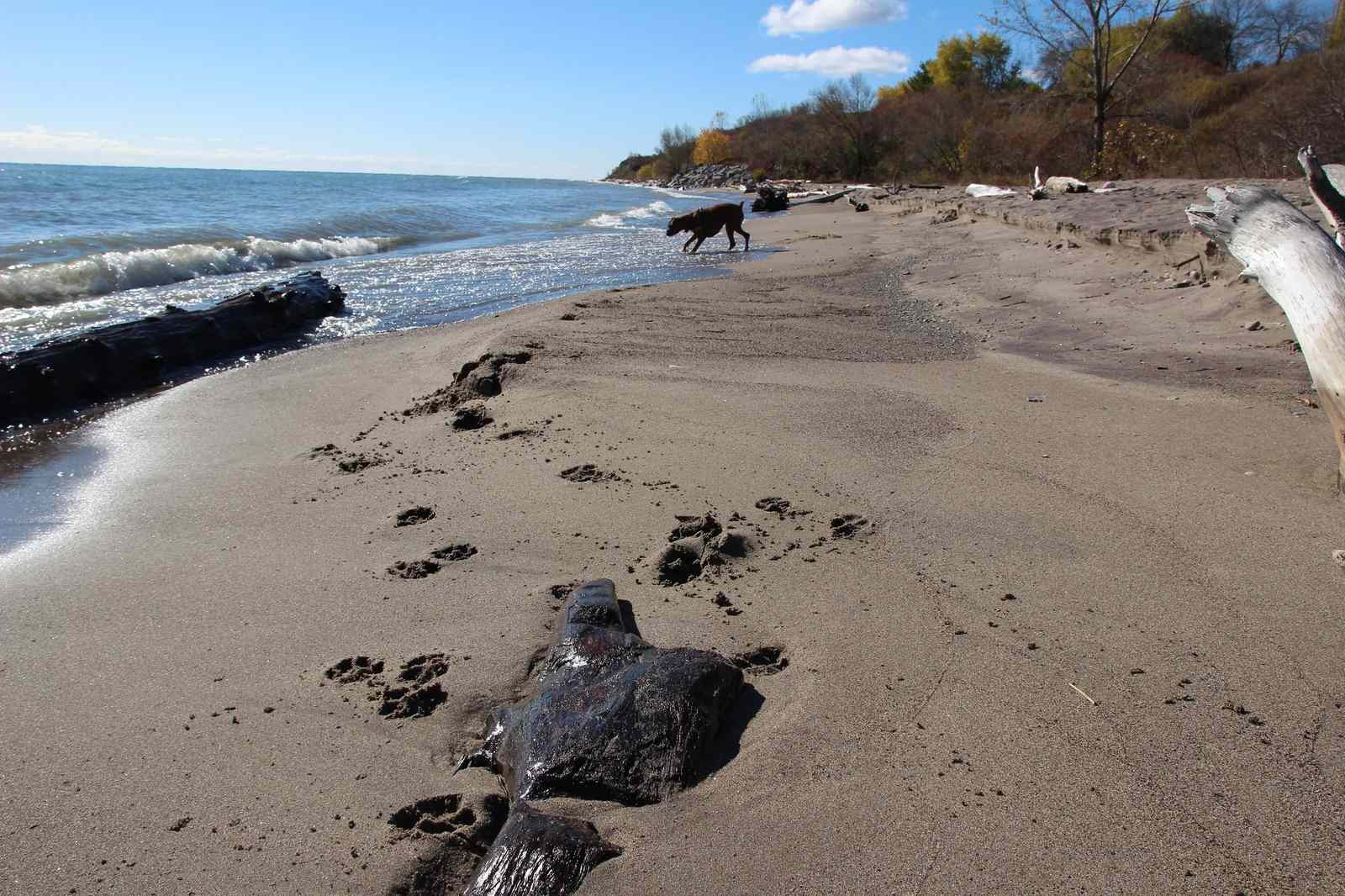 What to do at Rouge National Urban Park
Rouge National Urban Park is the perfect destination for birdwatching, wildlife spotting, photography, camping, canoeing, stand up paddleboarding, cross-country skiing, cycling, hiking, swimming, fishing, and so much more!
Hiking at Rouge National Urban Park
With 23 kilometers of trails, Rouge National Urban Park is the perfect place for a hike in any season. The park offers a variety of trail lengths and difficulties.
If you want to start easy, take a quick ten minute stroll down the Celebration Forest Trail, which contains a memorial in tribute to those who protect the Rouge Valley. If you're looking for something more rigorous, try the one to two hour adventure on Mast Trail, which follows a 200-year-old former logging route.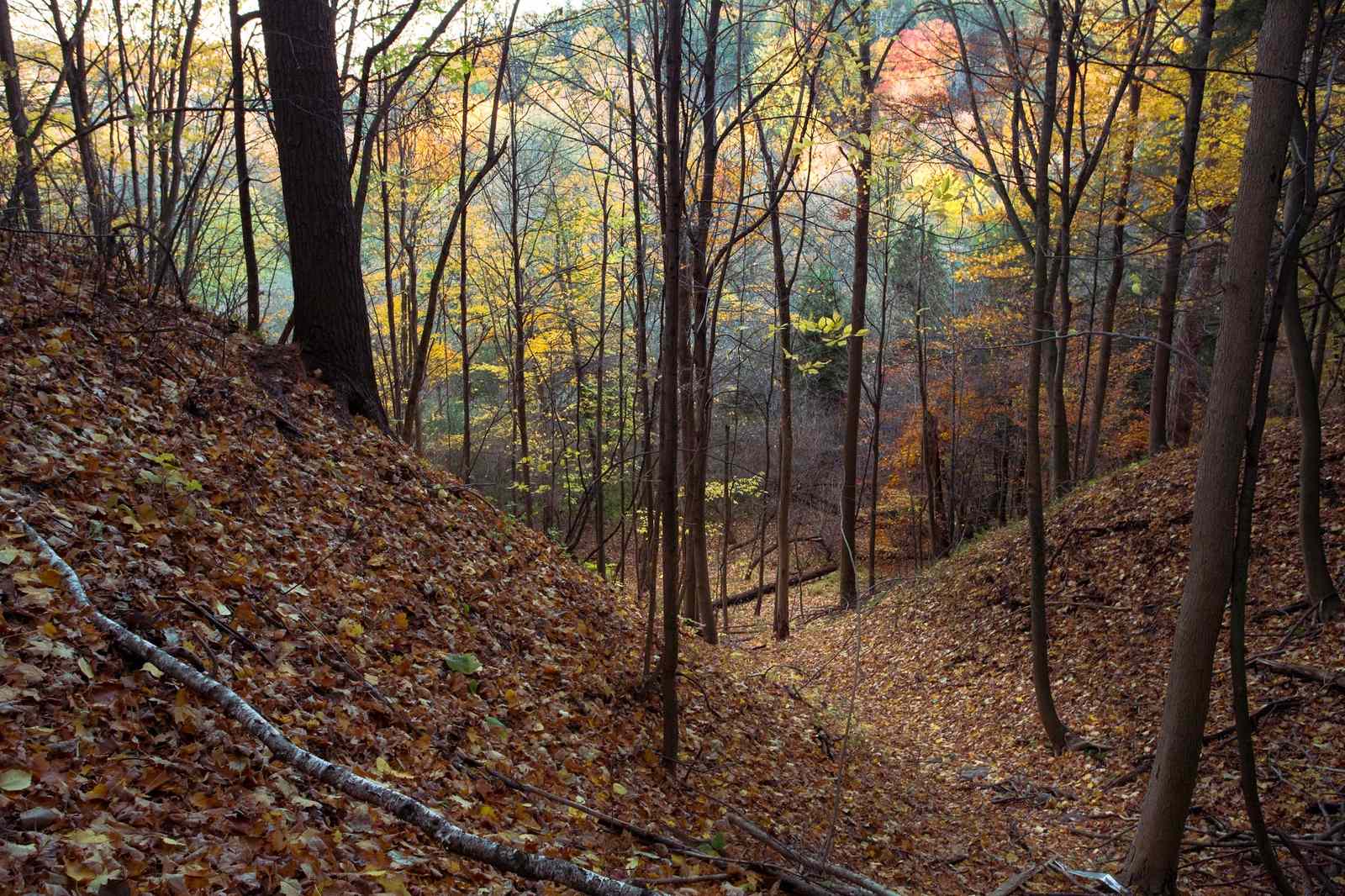 Camping at Rouge National Urban Park
Note: The Glen Rouge Campground will be closed during 2021 for infrastructure upgrades and work to benefit the visitor experience and safety at the site.
Spending the night in the Glen Rouge Campground is ideal for beginners. Fall asleep listening to the night sounds in your tent, park your RV, or even enjoy the creature comforts of one of Parks Canada's oTENTiks, a cross between a tent and cabin with features such as lighting, heat, and even wifi.
There's a McDonalds nearby the Glen Rouge Campground if you can't quite hack cooking over a fire or camp stove (we won't tell). The park has fire pits, firewood, and ice for sale. It even has indoor showers and washrooms (if you're not exactly keen on outhouses).
The Albion Hills Campground has a pool, mountain biking, and great bird watching. The Indian Line Campground is near the Claireville Dam, which provides an 'on-the-lake feel.' If it's your first time camping, the Parks Canada Learn-to Camp team will assist, with pop-up activities, workshops, and overnight sessions.
Water Activities at Rouge National Urban Park
From kicking back on Rouge Beach to kayaking in Rouge Marsh, Rouge National Urban Park is a wonderful place to experience the water. Canoeing and stand up paddleboarding are also popular activities here.
If you have an hour free, make your way down the Rouge River south from Glen Rouge Campground to Rouge Marsh past some of the park's most exquisite wetlands.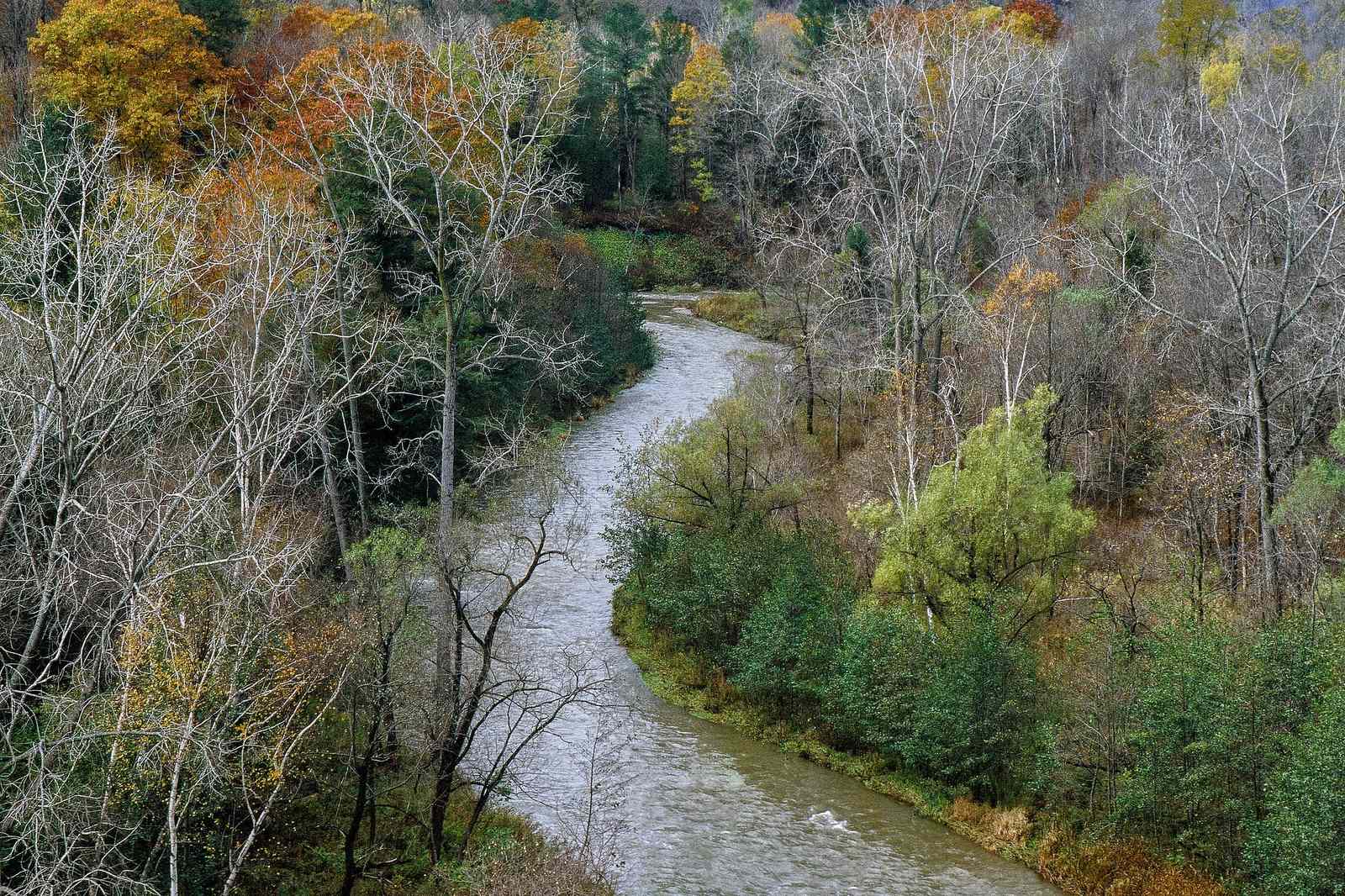 If you have a license, you can fish at the mouth of the Rouge River or the Rouge Marsh. Early on in the fishing season, you may catch Northern Pike, Brown Bullhead, or Black Crappie.
Later on in the spring months, Rainbow Trout, Suckers, and Carp are common catches. Smallmouth and Largemouth Bass, White Perch, Carp, Bullhead may make an appearance at the height of summer, and in late summer, you can catch Chinook Salmon, Rainbow Trout, and Brown Trout as they travel upstream to spawn.
Volunteering at Rouge National Urban Park
Note: Volunteering is temporarily suspended due to COVID-19.
If you love visiting this beautiful destination, you can get involved in guiding walks, photographing wildlife, cleaning up litter, and attending community events and festivals.
Species conservation and habitat recovery are fundamental to the environmental work that goes on at the park. If you want to help keep the park healthy, you can help restore ecosystems through activities such as tree planting, condition monitoring, species inventories, archaeology, and outreach initiatives.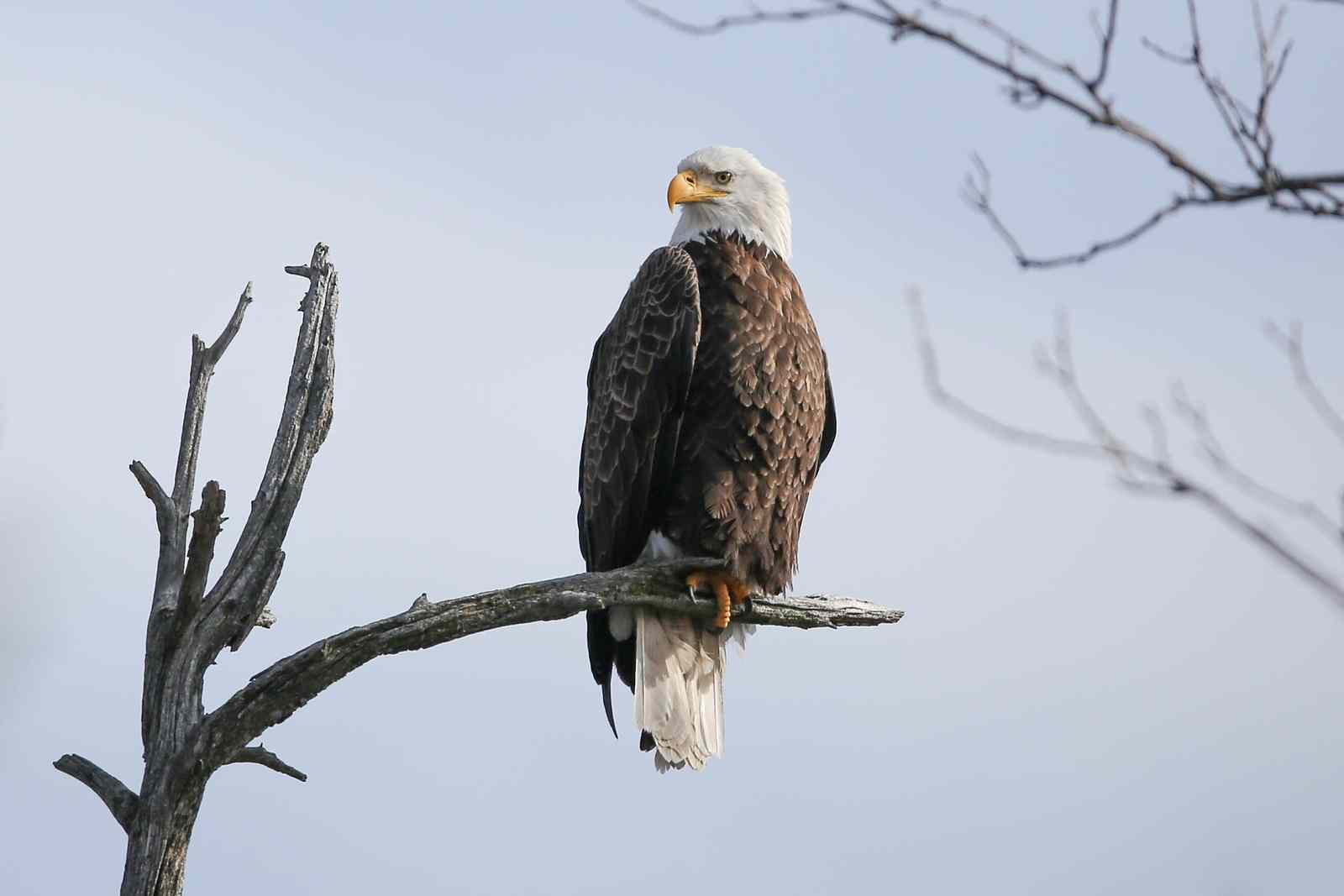 About Rouge National Urban Park
Conservation at Rouge National Urban Park
The park is not only historically significant, but it is ecologically significant as well. It is the site of community-driven conservation and stewardship by dedicated volunteers and Parks Canada.
Over 75% of the landscape in Rouge National Urban Park has been disturbed or changed in some way over time, but the park works on restoration projects with Indigenous partners, conservation groups and park farmers to remedy the damage done.
Conservation projects such as Blanding's Turtle re-introduction, building birdhouses, and wetland and stream restoration have helped rehabilitate the environment. With about 30 at-risk species in the park, species at risk restoration is an essential project.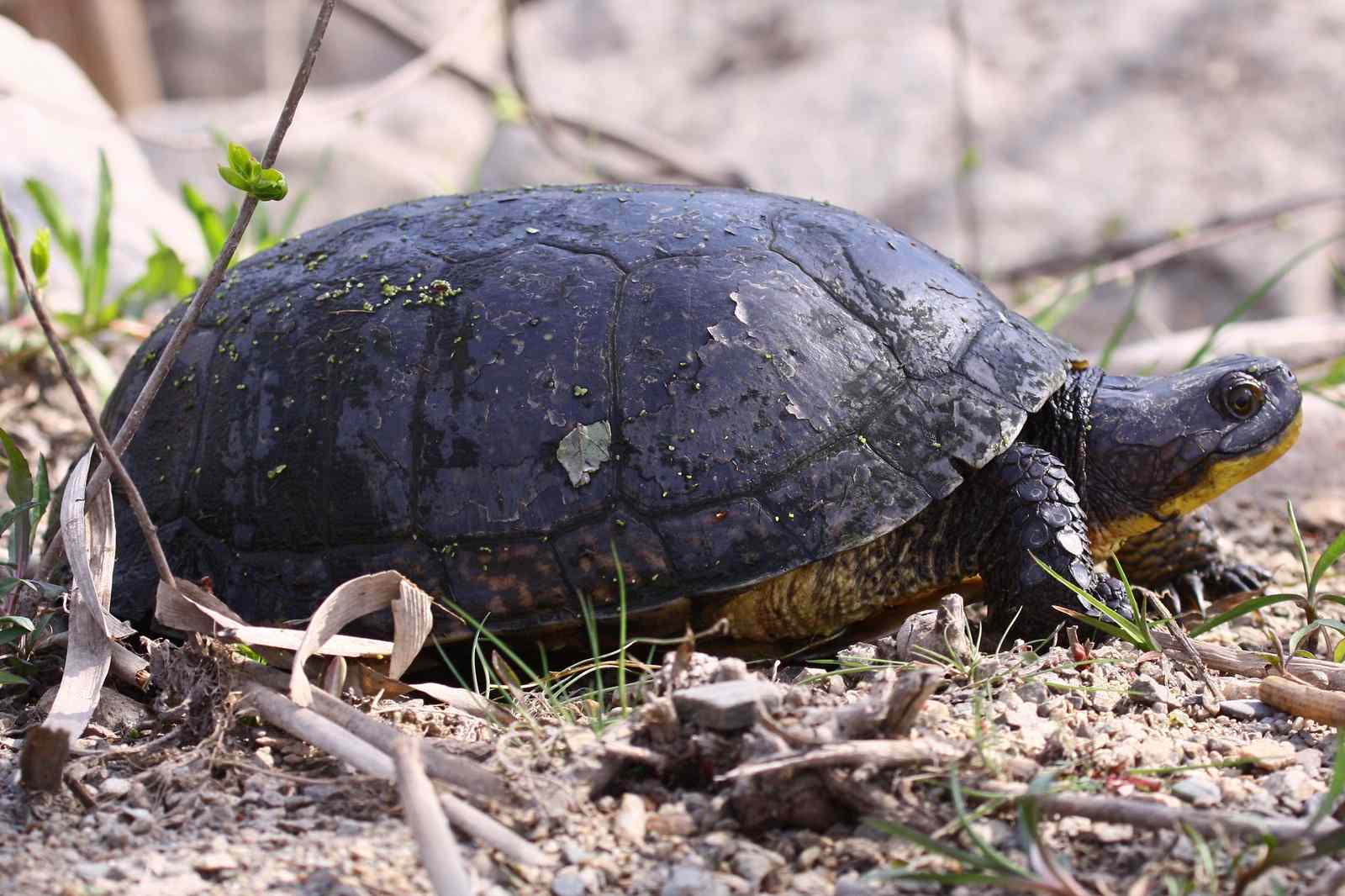 As climate change threatens our natural world, conservation in the Rouge only becomes more and more important. The protected areas in the park preserve biodiversity and lead to more resilient ecosystems. They also help ecosystems by storing and maintaining clean water, stabilizing soil, lessening the effects of flooding, improving air quality, and storing carbon.
History at Rouge National Urban Park
Rouge National Urban Park is more than just a stunning escape from the city. The park also has a rich history and cultural heritage which dates back over ten thousand years to Indigenous Peoples, and later, to early farming communities.
The park has a large amount of farming land––some of the rarest, richest, and most fertile in the country.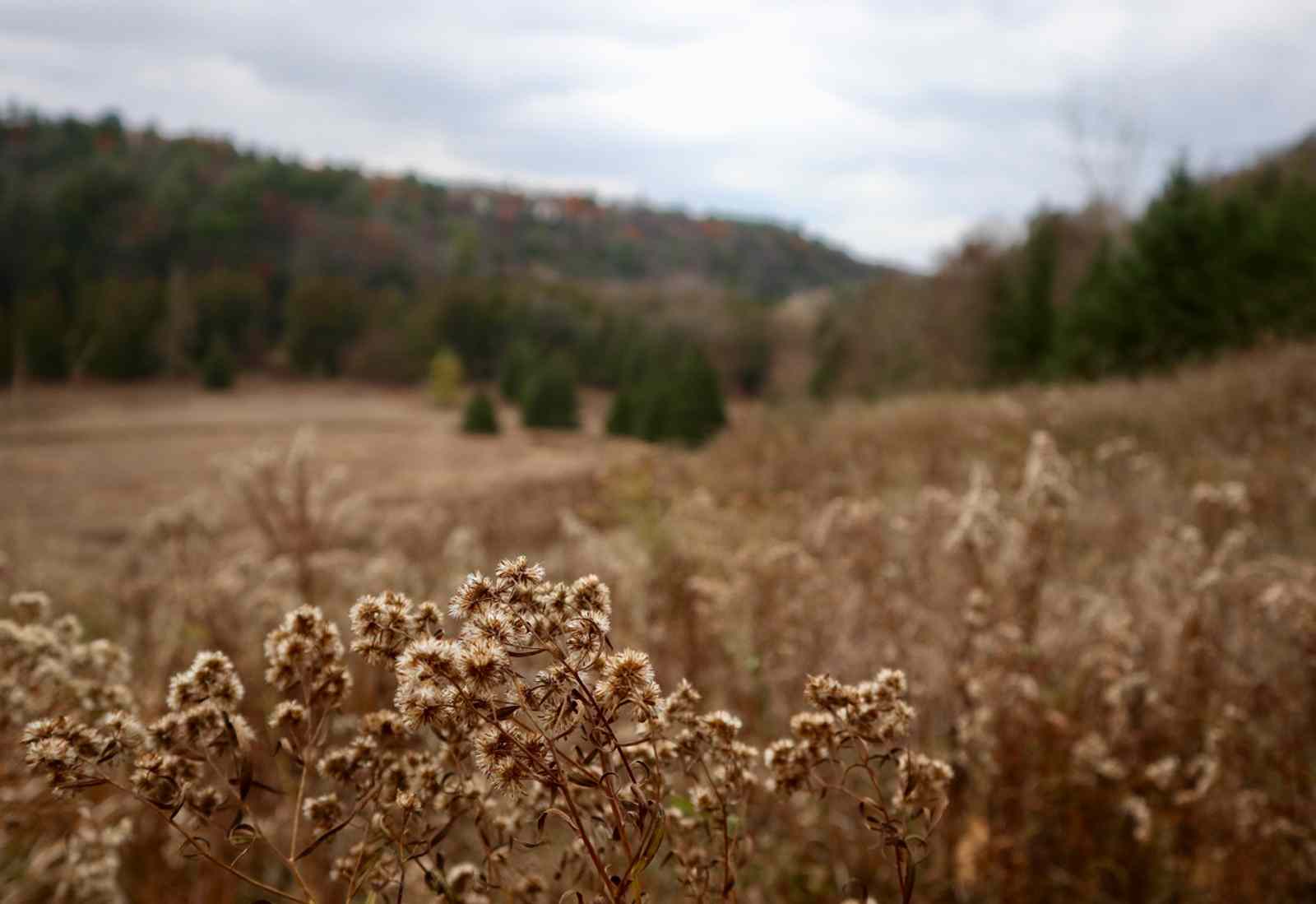 The natural landscape provided for the area's first inhabitants. Around the year 700 CE, First Nations people grew squash, corn, and beans (The Three Sisters) in the arable soil. The waterways were important transportation for the Indigenous people in the area. They could canoe to Lake Simcoe, then Georgian Bay and the Great Lakes via the Rouge River.
Learn more about First Nations surrounding the Great Lakes here.
The park holds more than a dozen remains of Iroquoian settlements—some of Canada's oldest Indigenous sites.
If you want to visit the only intact 17th-century Seneca site in Canada, travel upstream from the Rouge River's mouth to visit Bead Hill. Adjacent to Glen Rouge Park and its campgrounds, this area was initirially known as Ganatsekwyagon, meaning "among the birches."
The first settlers arrived in the Rouge Valley in 1799. The historic houses, logging trails, schoolhouses, and former campgrounds that remain throughout the park give glimpses into the land's previous life. Plenty of the barns built by pioneer farmers still stand today, some of which date back to the mid-1800s.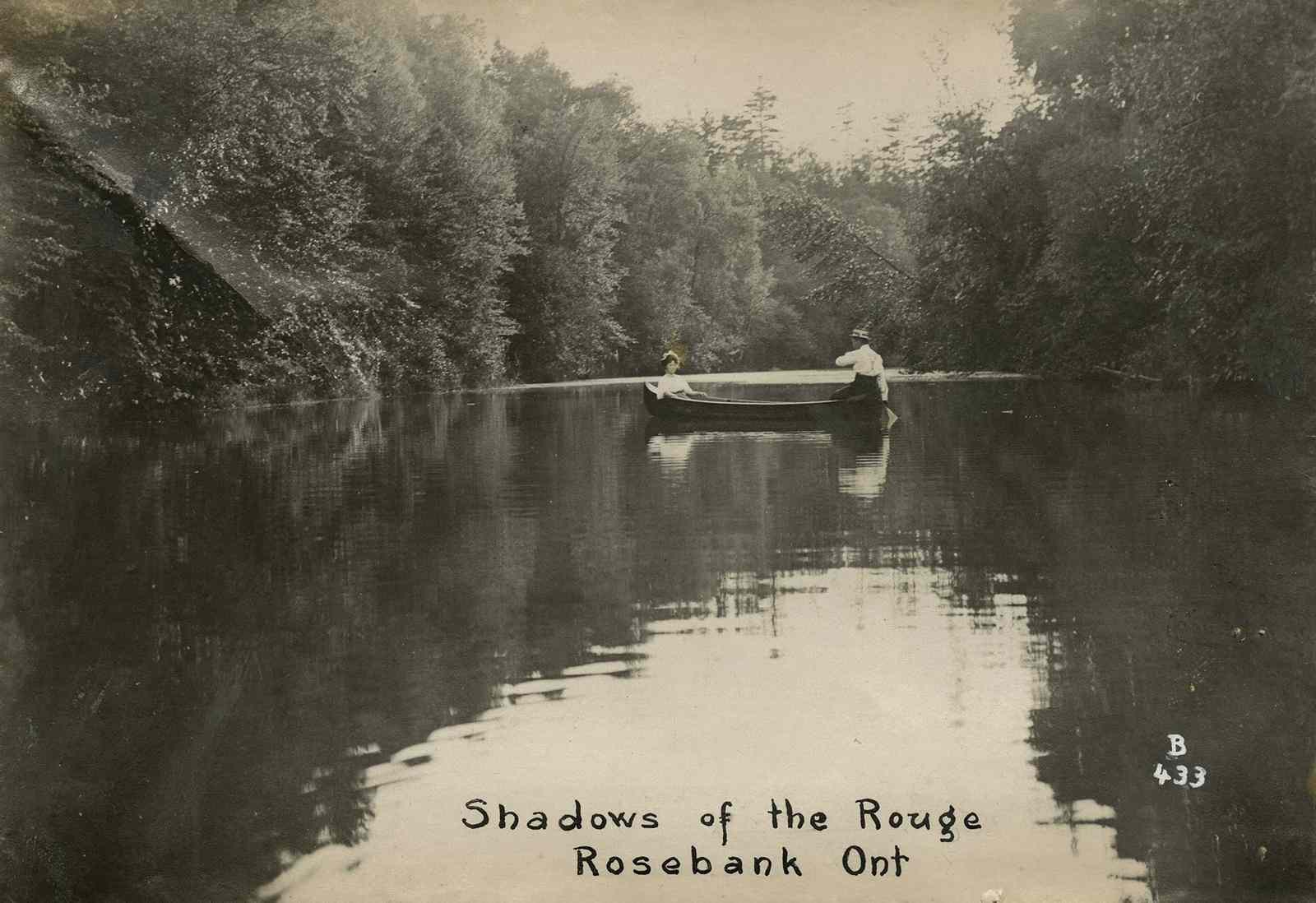 In the present day, the park protects these tracts of farmland, which are the last remaining working farms in the city of Toronto. These farms are an excellent source of fresh locally-grown, seasonal, and environmentally friendly produce.
Visiting Rouge National Urban Park
Rouge National Urban Park's easy accessibility is one of its leading features.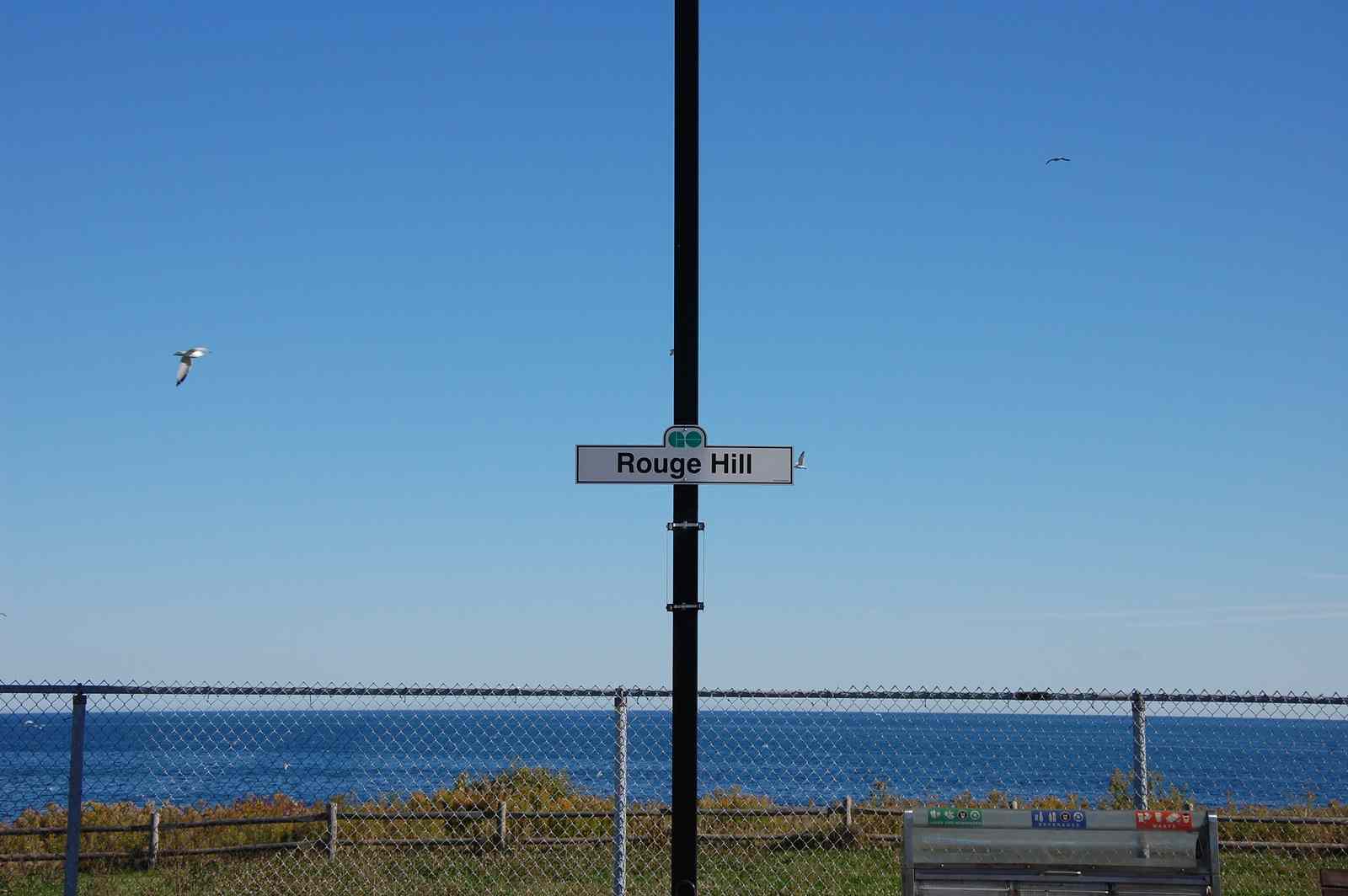 Three railways and many roads dissect the park, and it's also accessible by TTC, bike, GO Train (just get off at the Rouge Hill GO Station), and a shuttle bus called the Rouge Express which offers free service from downtown Toronto.
Note: the Park Bus Rouge Express is not currently running due to Covid-19.
Rouge National Urban Park is free and full of things to do year-round (in the winter, we recommend snowshoeing and cross-country skiing).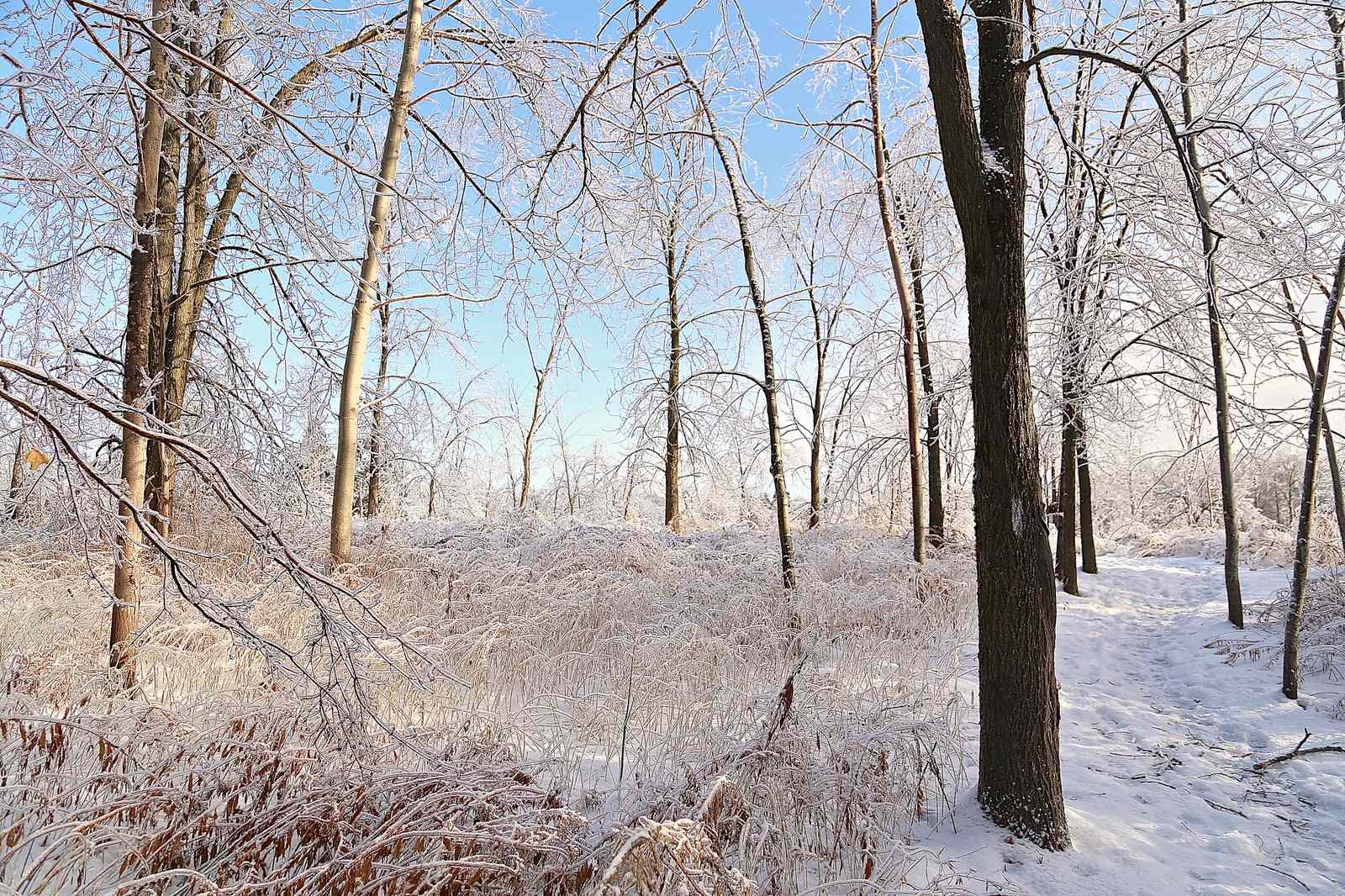 Rouge National Urban Park is your escape from the city. It's a place to rejuvenate your mind and body while taking in the scenic sights the destination has to offer.
---