Mauro Campanelli grew up in Sudbury, Ontario, and spent the first 20 years of his life there. As a kid, Maruo enjoyed playing around in the cool waters of Ramsey Lake.
While his affinity for water was ever-present, his love for open water swimming didn't come until adulthood. He's spent his adult life and career in Oakville, Ontario as the fleet manager for a major transportation company that he has worked at for 26 years.
Mauro still remembers the moment he first fell in love with open water swimming.
It was an early morning in 2014. He was swimming along the shore of Lake Ontario, at the foot of Navy Street in Oakville. Someone was onshore, watching him and taking photos.
When Mauro finished his swim and left the water, he asked the man to send him the photos of his swim. He still has those photos today. He looks at them sometimes, and marvels at how precious Lake Ontario is and how lucky he is to be able to swim in it.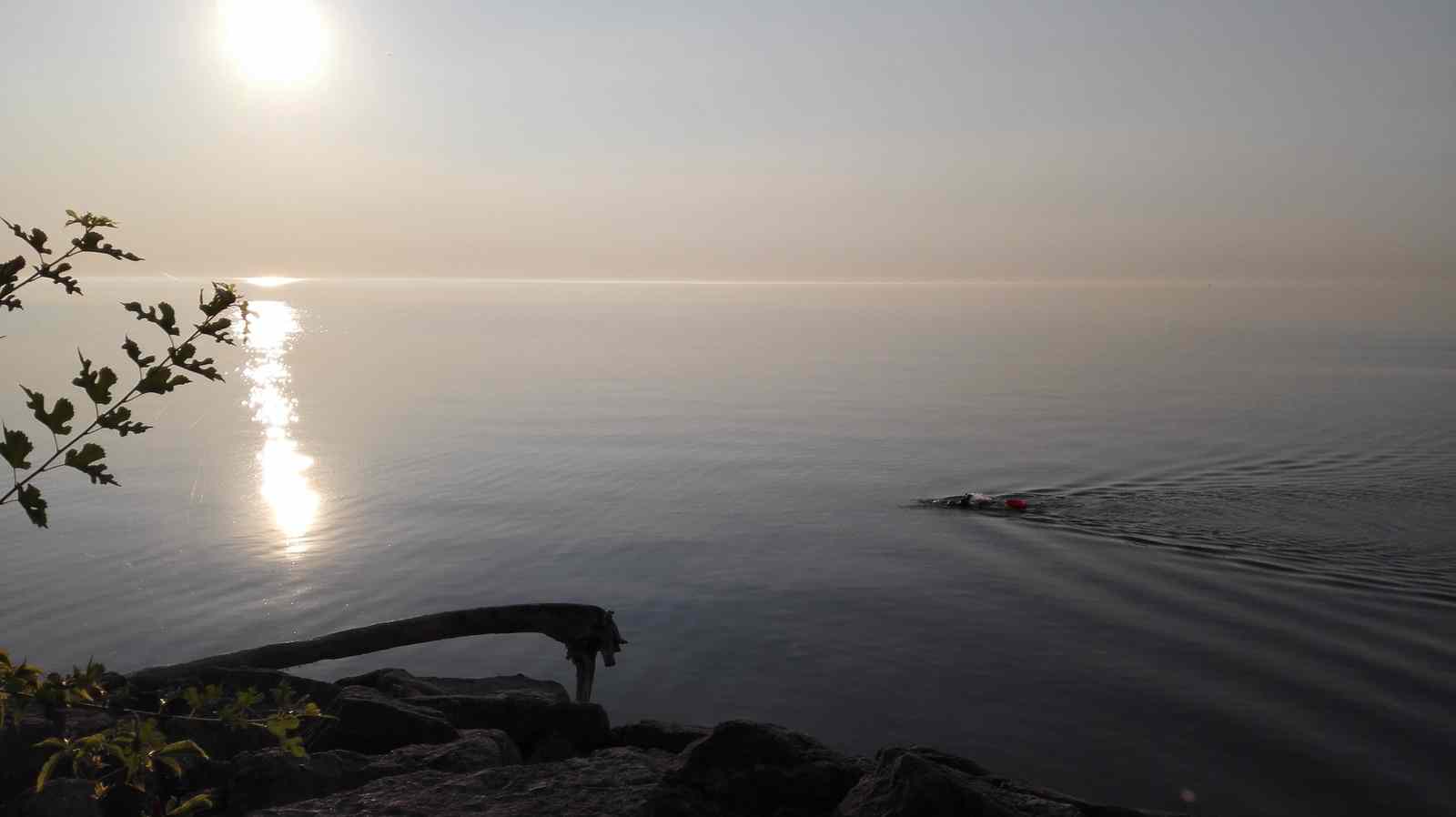 Why does Mauro swim in open waters?
There are times, Mauro admits, when the waves are crazy. This can be deeply challenging. But open water swimming is about much more than just the challenges.
For Mauro, open water swimming is all about the peacefulness of being in the natural world. It's about the time it gives him to peer under the unbelievably clear waters of the lake and discover what's beneath the surface. He finds that he is able to think more clearly in the water.
"Whether you're looking at the sunrise, the sunset, or just the people on shore, it's beyond explainable, just simply because you're in a different zone when you're swimming."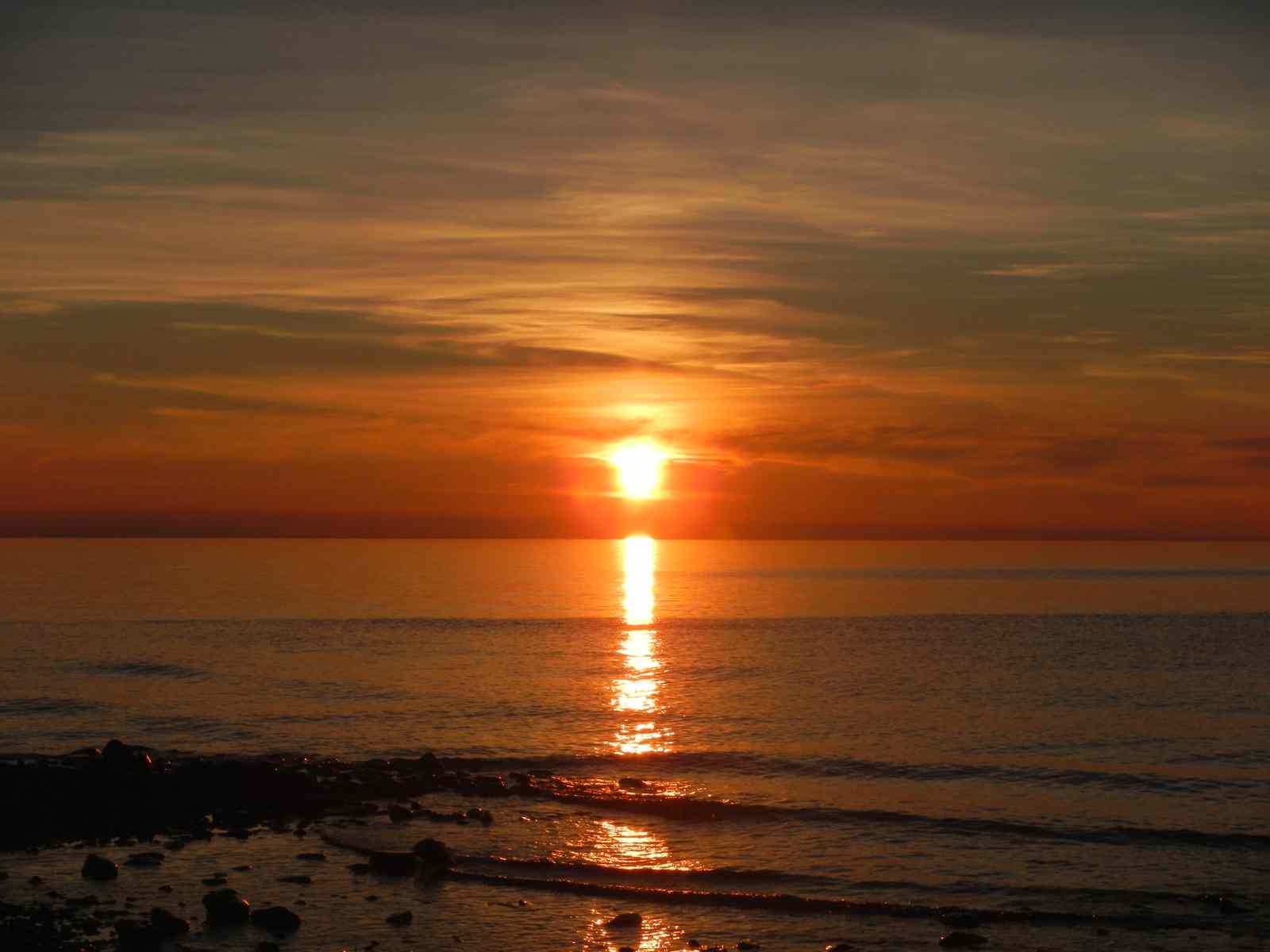 Mauro's favourite lake to swim in is Lake Superior. That's because this rugged lake is one of the most remote and unused lakes that he's seen. "It's just picture-perfect," he says.
Of his Escape from Alcatraz Triathlon, Mauro recollects the anticipation of jumping into the cold water, but even more, he remembers his surroundings. "I actually stopped halfway and looked around. You look back and you can see Alcatraz, you look to your right and you see the Golden Gate Bridge, you look ahead of you and you see San Fran."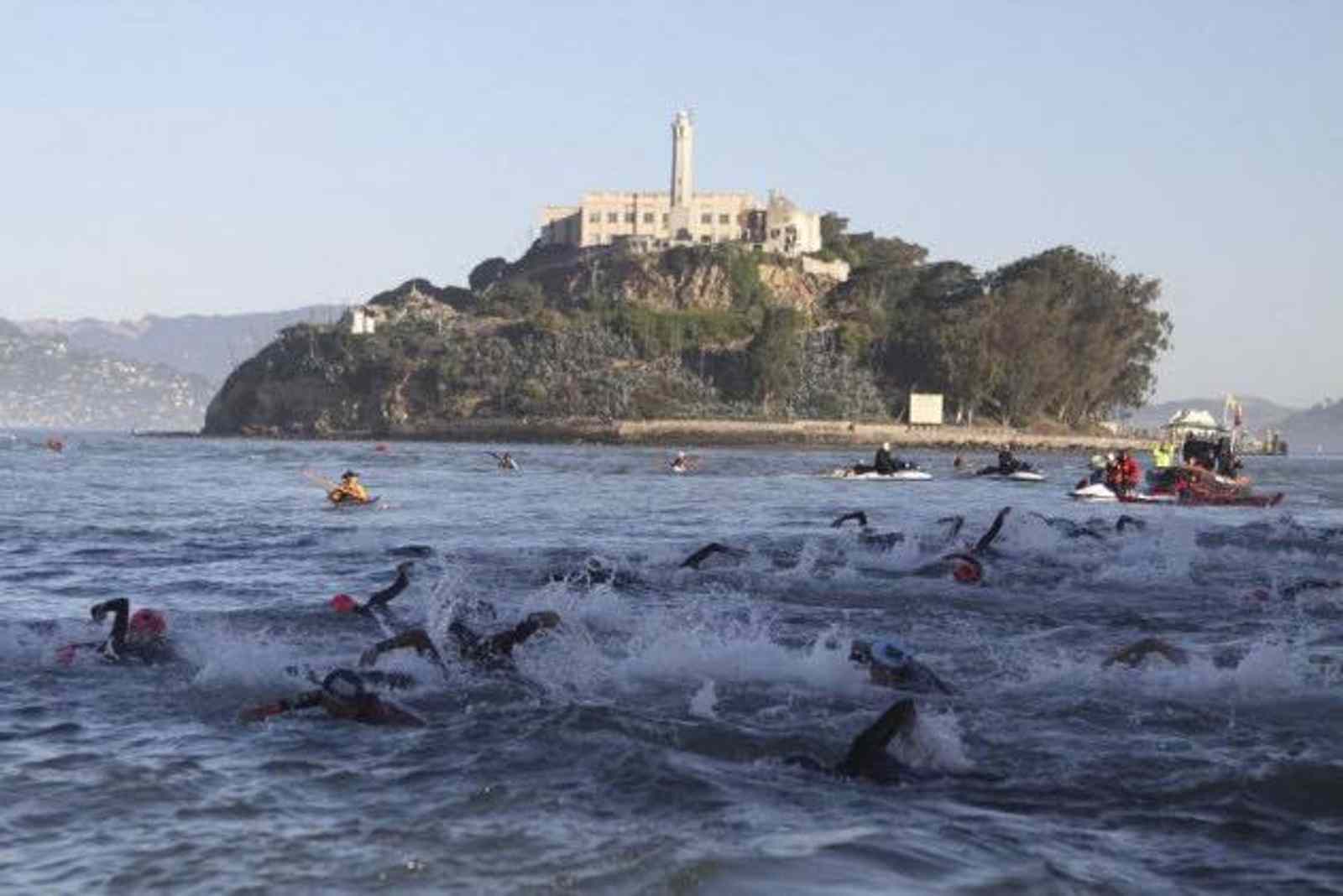 Alcatraz was on Mauro's list of dream swims, and he's already checked it off. Next, he'd like to go back to Italy for an open water distance swim in the Adriatic Sea.
Mauro's home beach
Coronation Beach in Oakville, ON is Mauro's home beach. He likes that you can find someone swimming there every day. Whether he knows the other swimmers at the beach or not, the atmosphere is always friendly and comfortable.
From May long weekend to September, L.O.S.T. (Lake Ontario Swim Team) hosts a swim from the Oakville Lighthouse at the bottom of Navy Street. Every Saturday morning at 8:00 a.m., about 100 open water swimmers venture out into Lake Ontario's waters.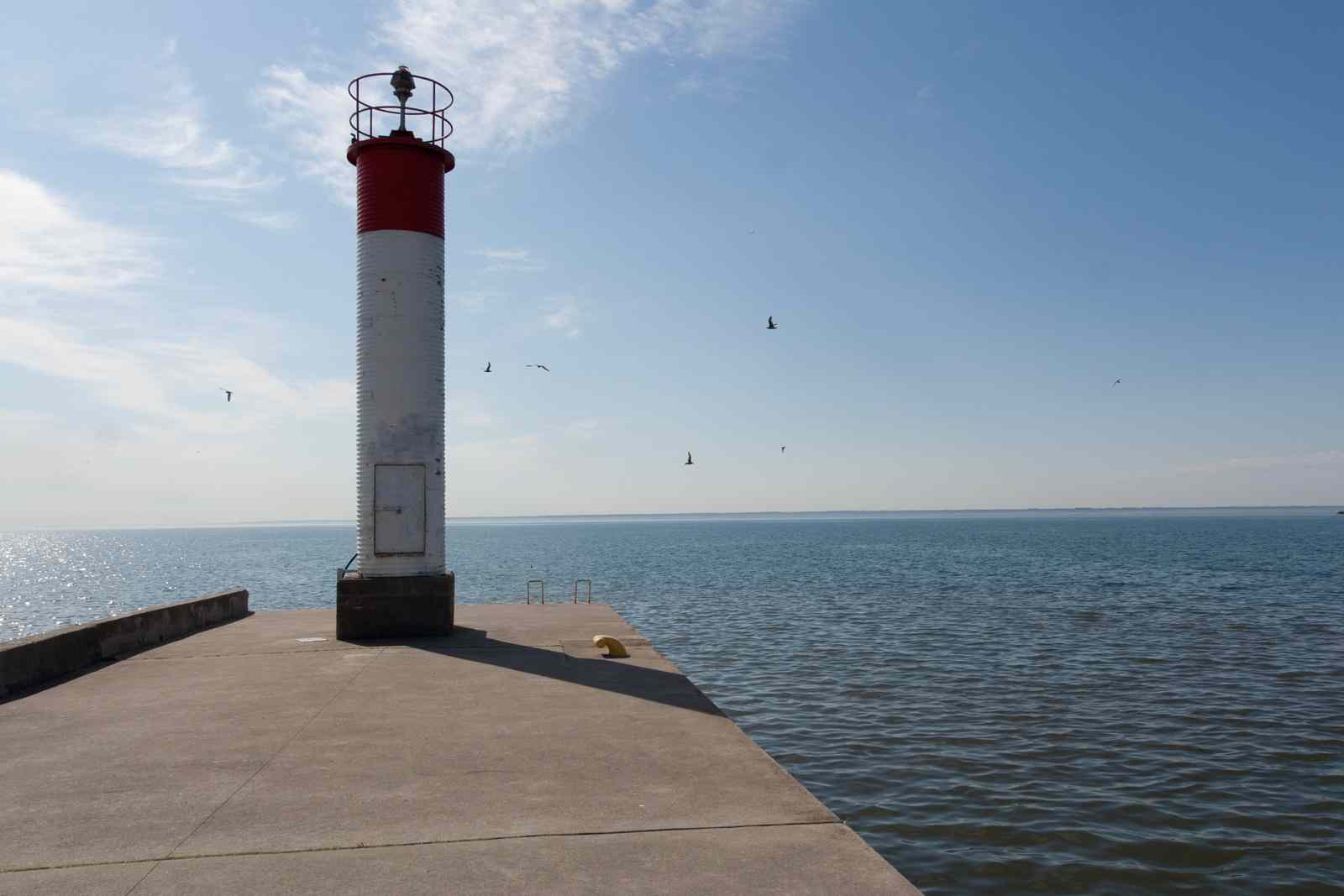 From April 1 to as late as November 1, you'll find someone swimming at the beach each morning at sunrise. GLOW's monthly sunrise swims at Coronation Beach are perfect for new open water swimmers.
What's Mauro's advice to those just starting out?
Be comfortable and calm before you extend your abilities, and always stay within your swim level. According to Mauro, open water swimming "is a totally different animal" than shoreline swimming. You've got to know your limits.
Beyond open water swimming
Mauro is an accomplished athlete on land as well as in the water. Before he began open water swimming, he was primarily a runner. He got into running in 2010, and into triathlons in 2014.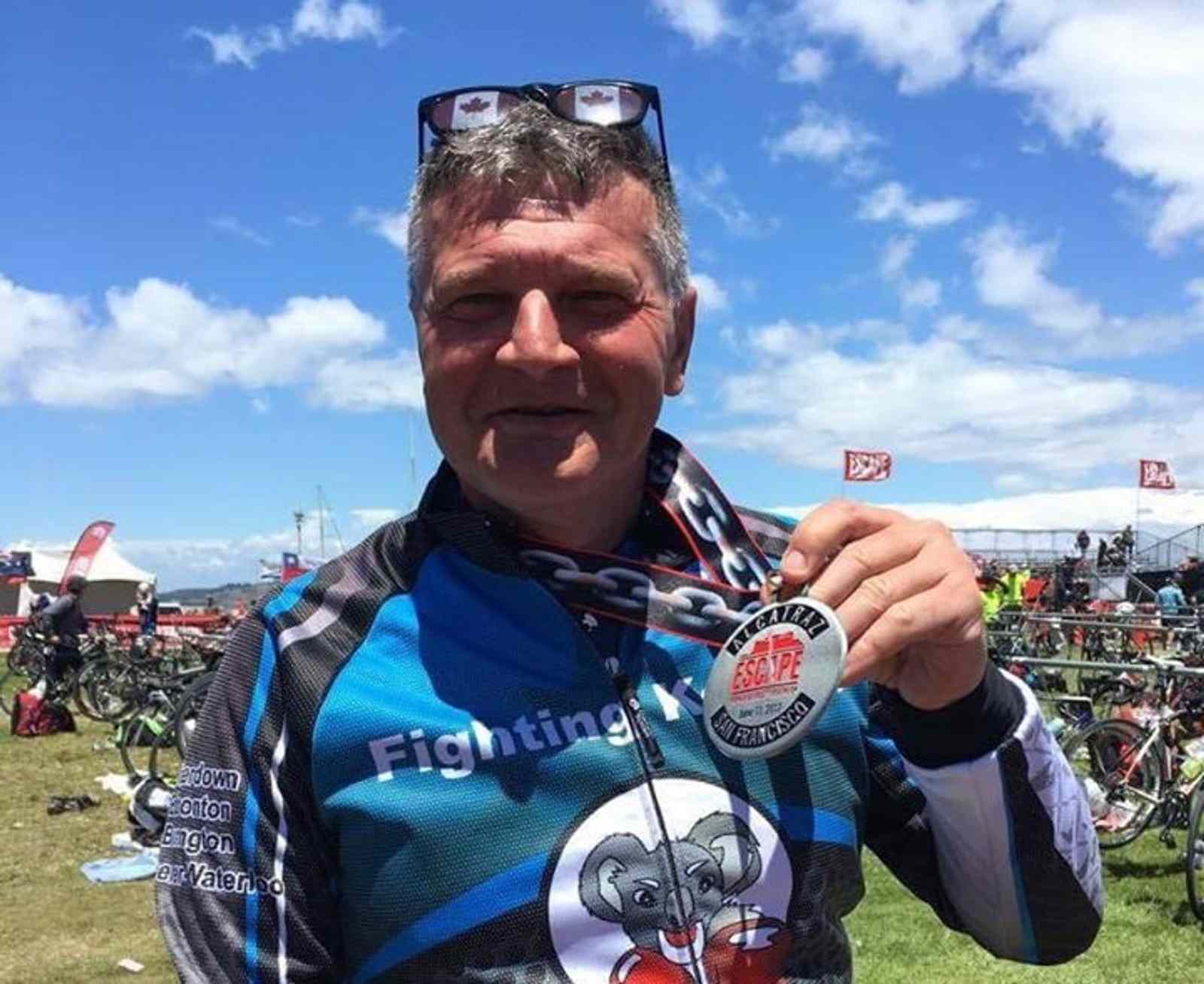 While training for his triathlons, Mauro realized he needed open water experience. The training ultimately took him to another level of open water swimming, beyond swimming just for triathlons.
To date, Mauro has run 16 marathons, over 100 half marathons, 8 ultra-marathons (ranging from 50 kilometers to 80 kilometers), two Ironman Triathlons, and 30-50 shorter distance triathlons. He has also twice completed the Escape from Alcatraz Triathlon, which includes a more than 2.4 kilometer swim from Alcatraz Island to mainland San Francisco.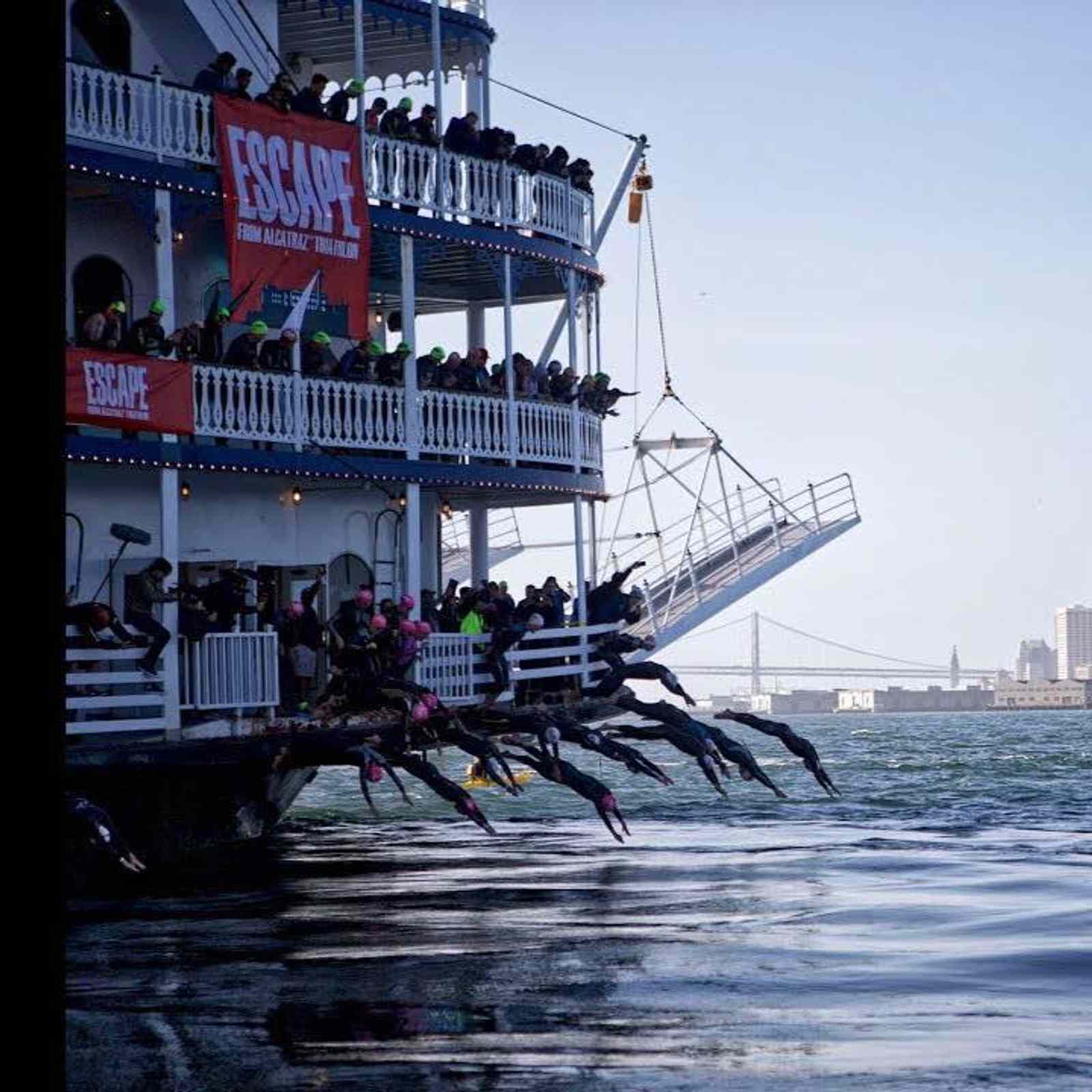 For the past three years, Mauro has been running a half marathon every weekend, but there was a time when he couldn't run for two minutes.
Mauro remembers the first time he came back from a run. His wife asked him how it was, and he said "I ran 3.2 kilometers. I'll never run more than that in my life."
He is currently signed up for a 100-kilometer ultra marathon in May 2020 and has his third Ironman triathlon scheduled for September 2020. Next year, he hopes to reach his goal of swimming 10 kilometers.
Swimming a mile in each Great Lake
Early on in Mauro's open water swimming career, he swam a mile in each Great Lake in under 24 hours with Hilda Leahy, Lynn DeLathouwer-Rodgers, Loren King, Geoff Farrow, Bud Seawright, and Madhu Nagaraja.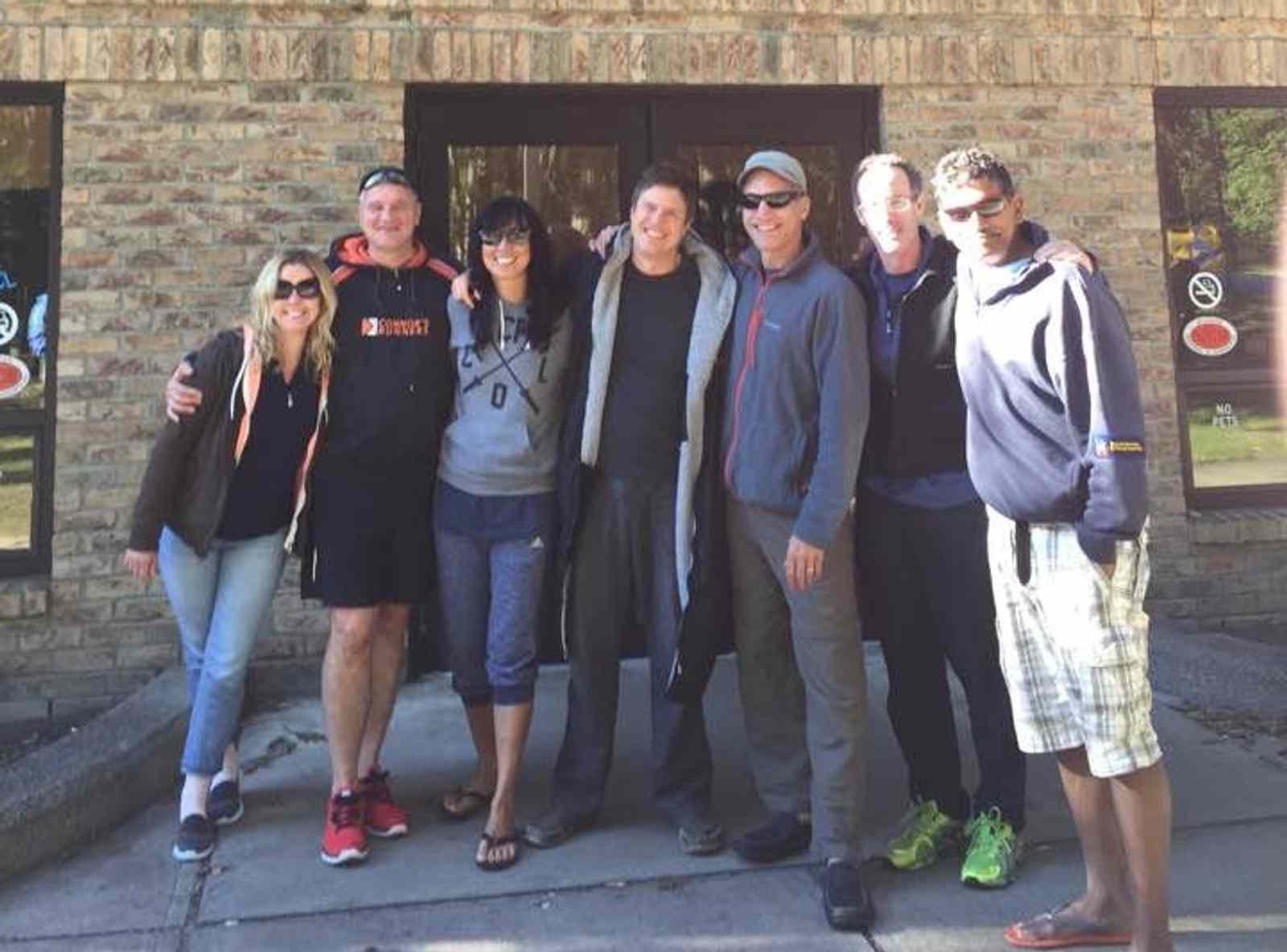 He and his companions left Oakville around 8:00 p.m., heading straight up north to Lake Superior. They trekked back down to Oakville for their last swim around 8:00 p.m. the following night, after having hit each and every other Great Lake. 50 others joined them for their final swim in Lake Ontario.
He recalls that the other swimmers were at least ten times faster than him, and he had to wear a wetsuit to endure the cold water. Being a rookie swimmer, wetsuit or not, Mauro was thrilled to be making the journey alongside six seasoned swimmers, doing something they thought was so cool, so unbelievable.
"Here I was, the rookie, doing the exact same thing as these really fast swimmers. It was great being there and keeping up with them."
Making open water swimming happen
Mauro often feels that he isn't in the same category as some of the open water swimmers he swims with. In Mauro's own opinion, he couldn't even hold Robert McGlashsan's towel for him (though we disagree).
In a way, the fact that Mauro is something of a newcomer to the open water swimming scene makes his swims even more impressive. Stepping into the world of open water swimming can feel daunting. Mauro proves that the sport is not just for elite, marathon swimmers. It's for everyone.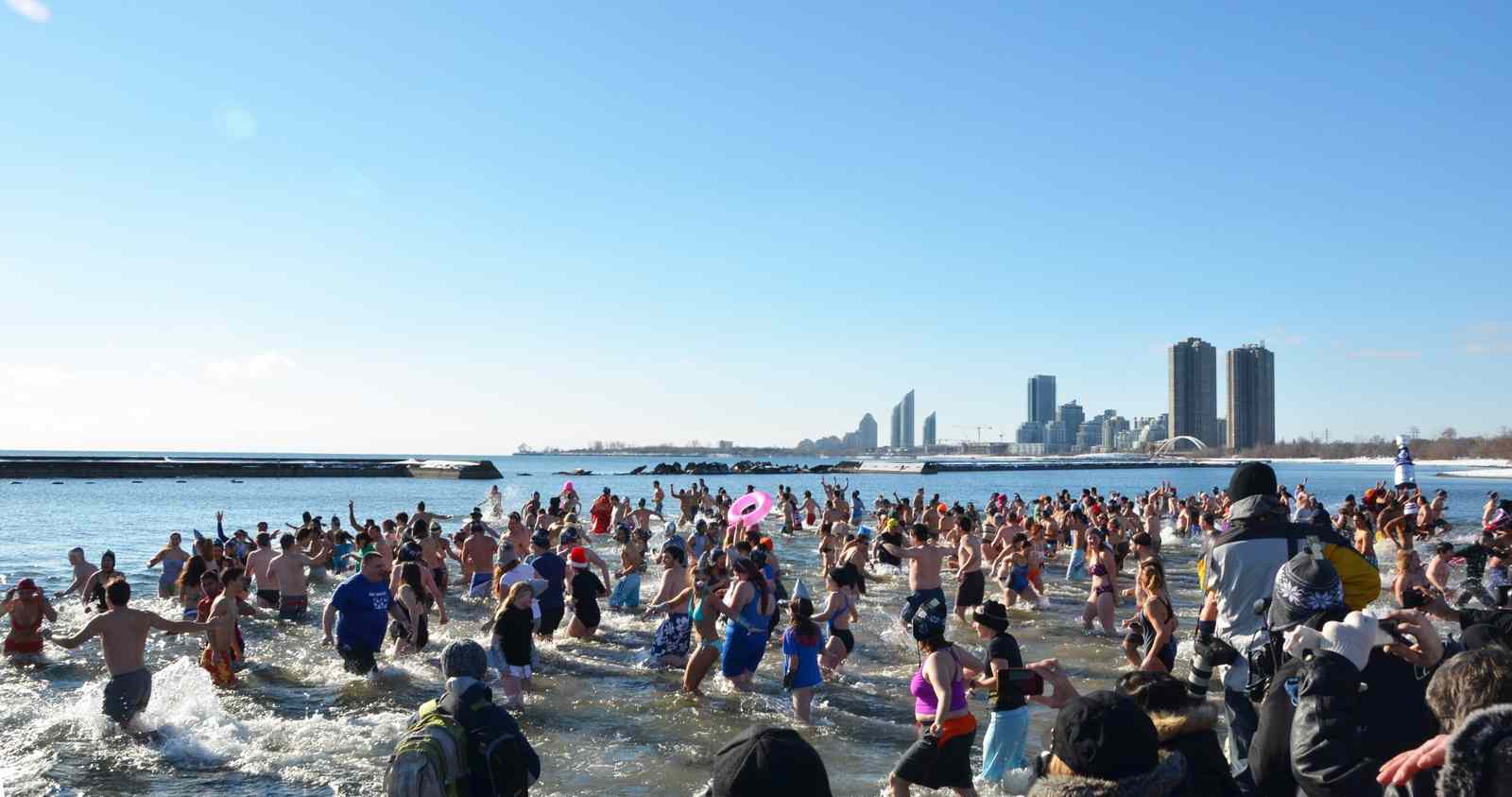 Furthermore, Mauro has organized a number of swims. Many of the Great Lakes greatest swimmers wouldn't have been able to make their voyages without Mauro's hard work. Mauro calls planning these swims a favourite past-time.
Lots of planning goes into open water swims. Mauro is the one behind the scenes making it all happen.
Marathon open water swimmers frequently come to Mauro wanting to complete a swim across a Great Lake. He sits down with them and discusses all that must be planned and considered for a successful swim.
Mauro also manages the annual 24-hour swim relay in Lake Ontario for GLOW at Coronation Beach. For this event, one person or a team spends a full day in, on, or near the water, swimming, paddling, or cleaning up the shoreline.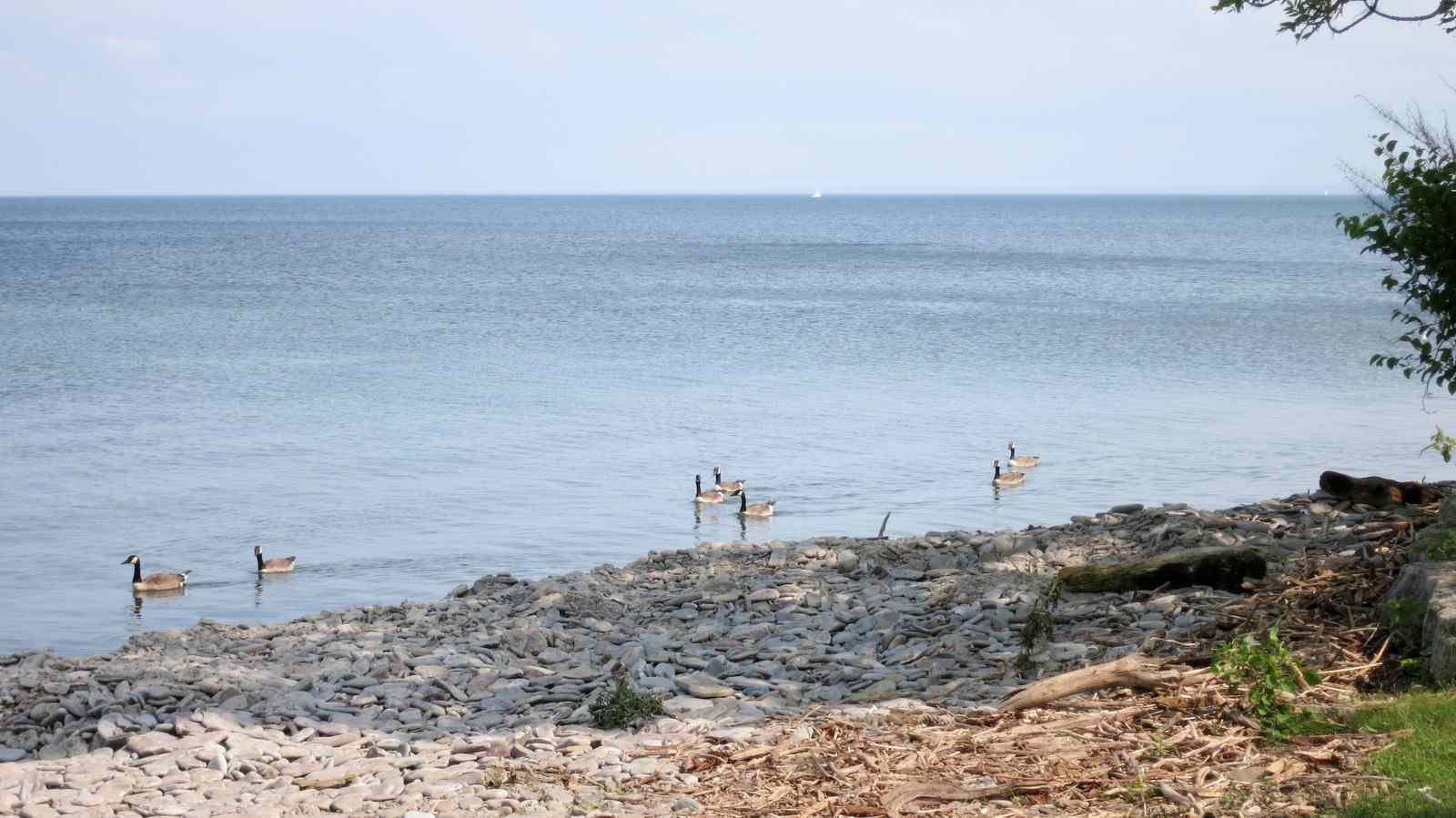 Many don't realize the amount of phone calls, coordination, and paperwork that goes into planning an open water swim.
Mauro planned Loren King's successful 52 kilometer crossing of Lake Ontario in 2016. This required a group of 12 volunteers and many more supporters. Mauro had to get in touch with the Toronto Police, the Coast Guard, and fill out seemingly endless forms.
Mauro coordinated the 24-hour 1 mile swims in all five Great lakes as well. He oversaw where he and his fellow athletes were going to swim, how much time they had to swim in each lake, and at what time they needed to jump back in the van for their 1700-kilometer expedition.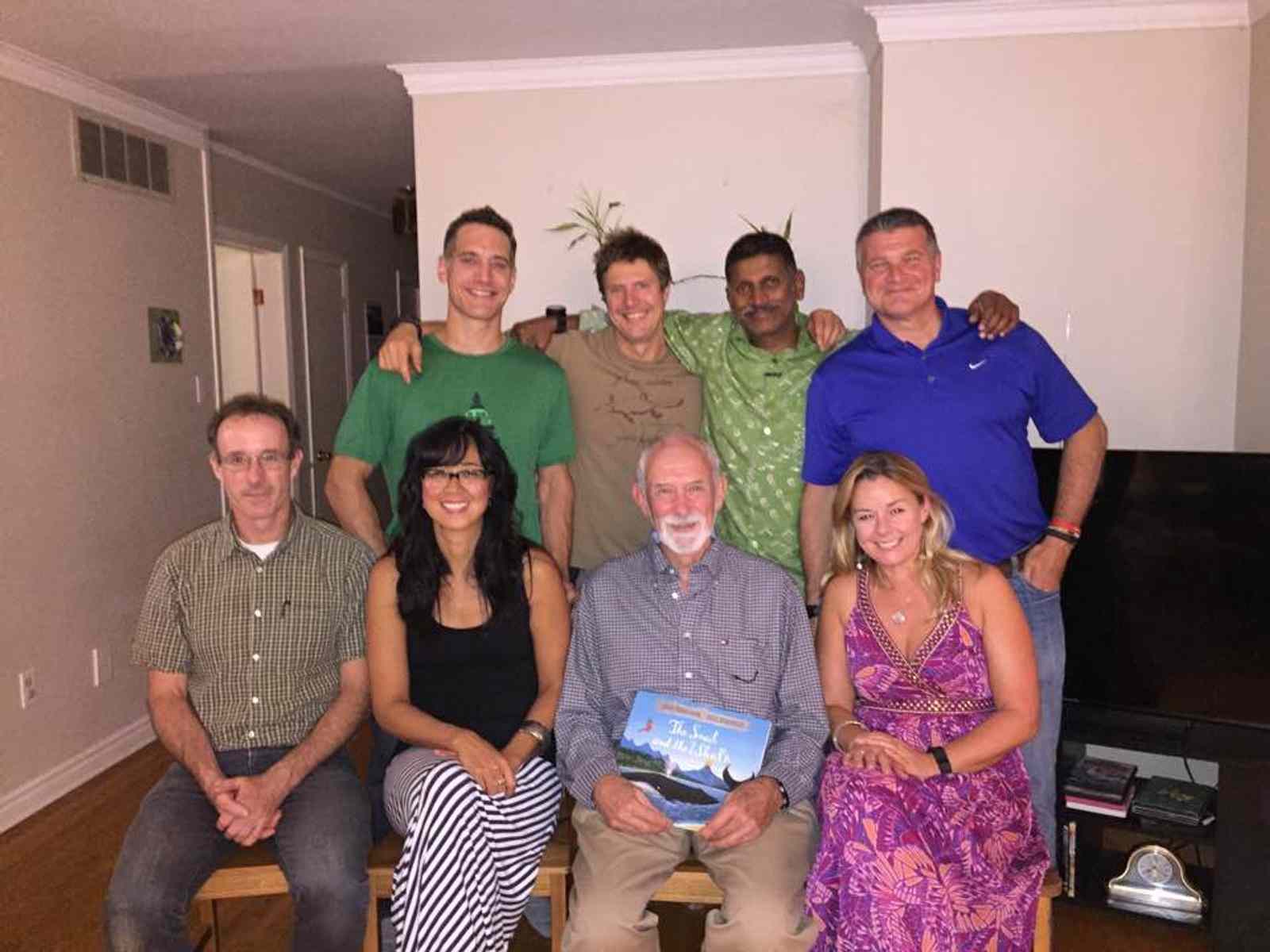 Giving back to the community
Not only does Mauro dedicate his time to planning open water swims, he is also dedicated to charity work and volunteering.
In addition to volunteering for the Special Olympics, he's the race director of the annual Run for the Lighthouse race in Oakville. This 5 kilometer fundraising race donates proceeds to the Lighthouse for Grieving Children, an organization that offers peer and family support for kids that have lost parents or siblings. Last year, 1000 runners raised $150,000 for the cause.
Swimming in Lake Ontario
People are sometimes incredulous that Mauro swims in Lake Ontario. They're even more shocked when he tells them that he actually sees fish in the lake's clear waters all the time. He says you don't have to get very far out to see them, either.
"There's nothing bad about Lake Ontario," Mauro affirms. "It's clear, it's clean, it's inviting."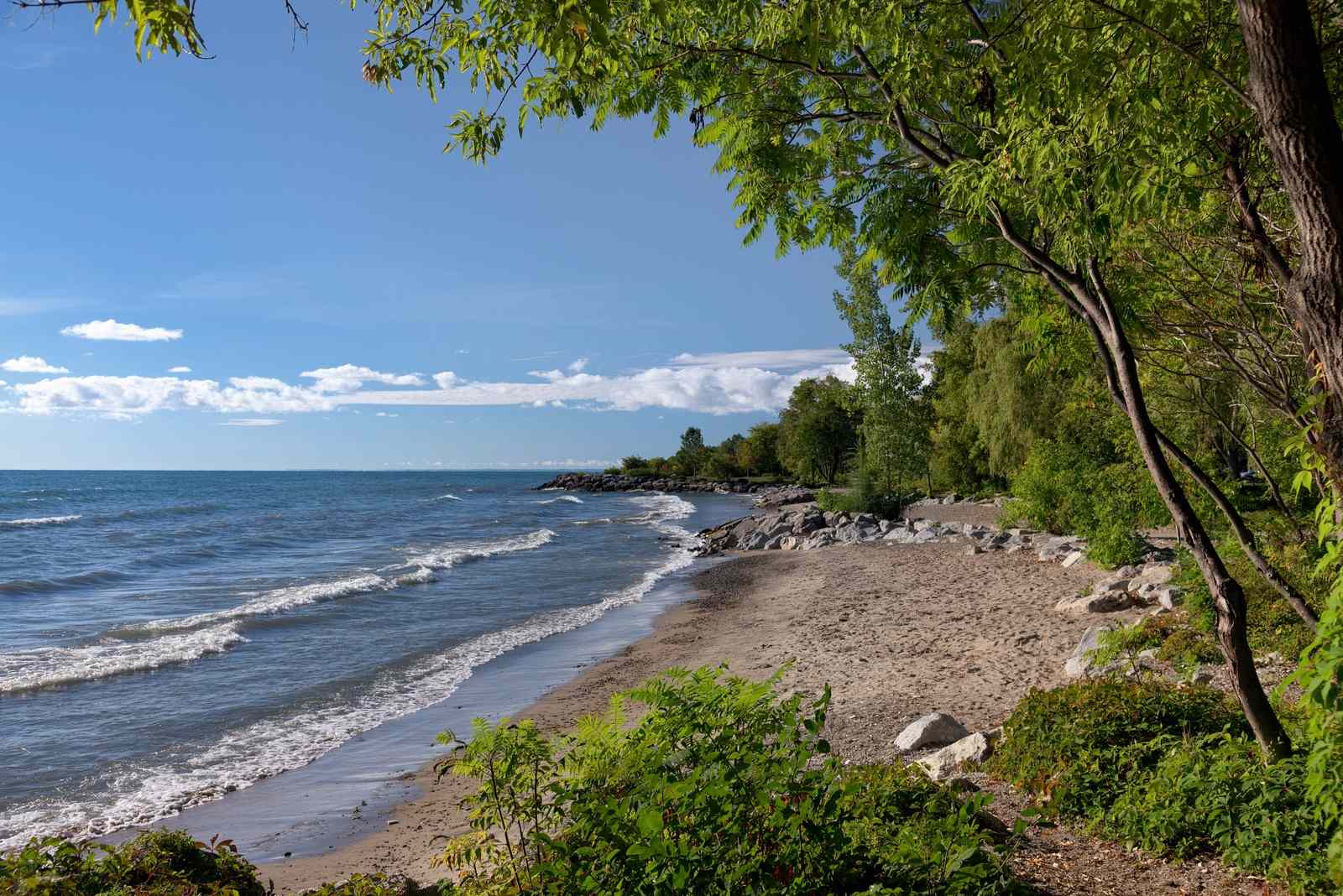 Mauro wants more people to come down to the water and swim. Perhaps if more people visit the waterbodies near them more often, they will be less shocked to hear that there are fish present in them.
In the GTA in particular, water is always just outside our doorsteps. It's available to everybody, whether in Lake Ontario, a smaller lake nearby, or even a large river. In places like Italy, France, and other beach-side cities, everything revolves and evolves around the beach and the water.
Here, we're just as close to the water, but we don't focus on it like they do. Mauro believes we have to encourage people to come down to swim more than we have in the past. That's the key to reconnecting with our waters.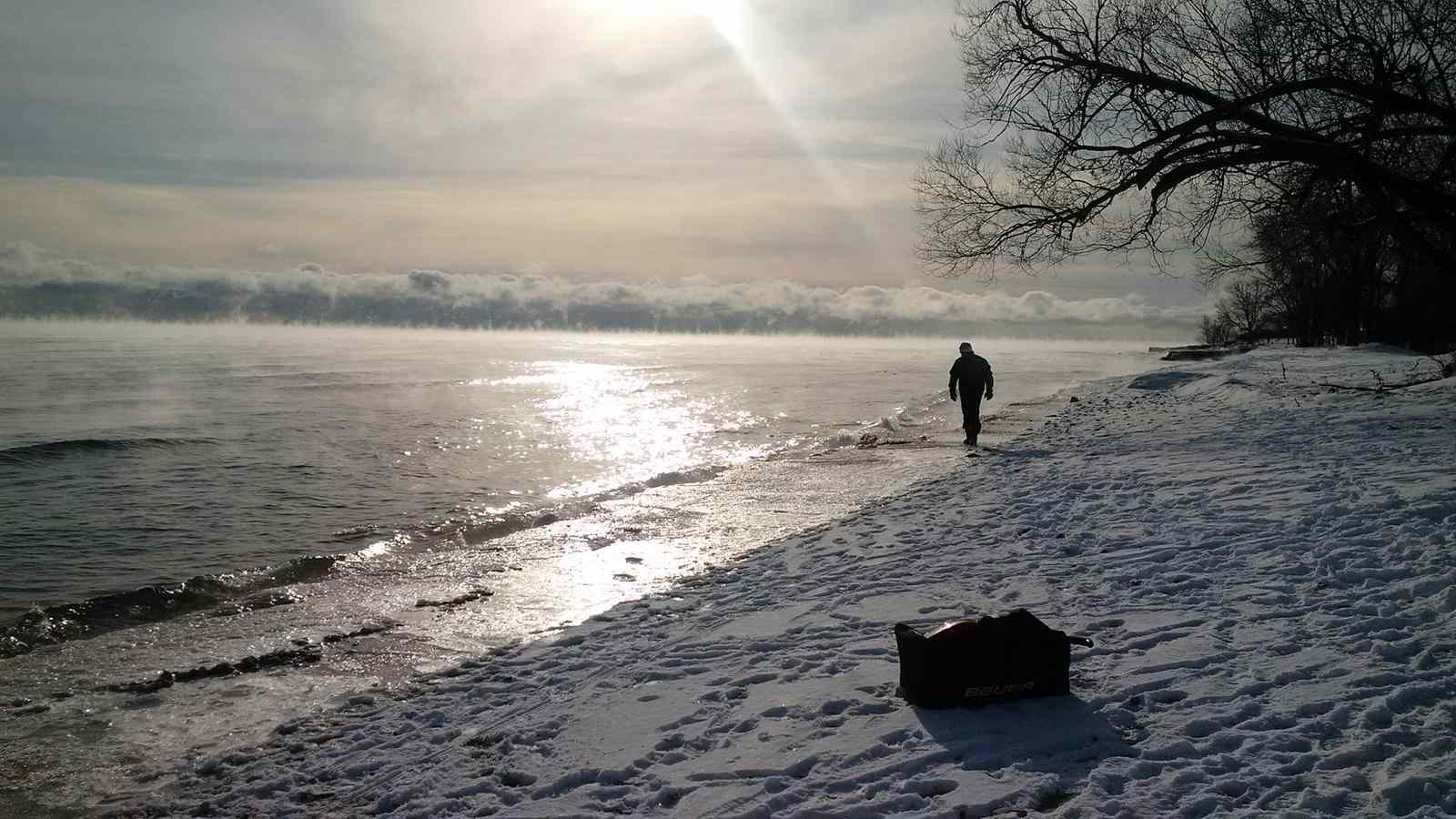 Mauro believes that every single time we go to the beach, we should pick up three pieces of plastic and dispose of them. At Coronation Beach, swimmers clean up the beach every single morning. Each person uses a reusable bag to collect plastic and debris before enjoying the water.
"The only admission price we charge to get into the water is pick up three pieces of plastic before you get in."
To learn more about Mauro's home beach, visit Swim Guide.
Learn 3 things to remember for open water swimming here.
Read our other open water swimmer profiles here:
Open water swimmer profile: Jessi Lidstone Harewicz
Open water swimmer profile: Robert McGlashan
Open water swimmer profile: Catherine McKenna
Open water swimmer profile: Bryan Finlay
Open water swimming profile: Greg Maitinsky
---