The coronavirus outbreak has transformed life in the Great Lakes region. With schools, workplaces, and businesses shutting down, it's easy to feel anxious, stressed, or even just plain restless. I mean, there's only so many times you can play scrabble with your mom before the cabin fever sets in, right?
Meanwhile, spring is afoot. We are surrounded by budding trees, warmer temperatures, and sunny skies. Going outside right now seems like the best way to avoid cabin fever and regain a sense of normalcy during these uncertain times.
But, we need to make sure that we aren't risking our health or the health of others when we step out for some fresh air.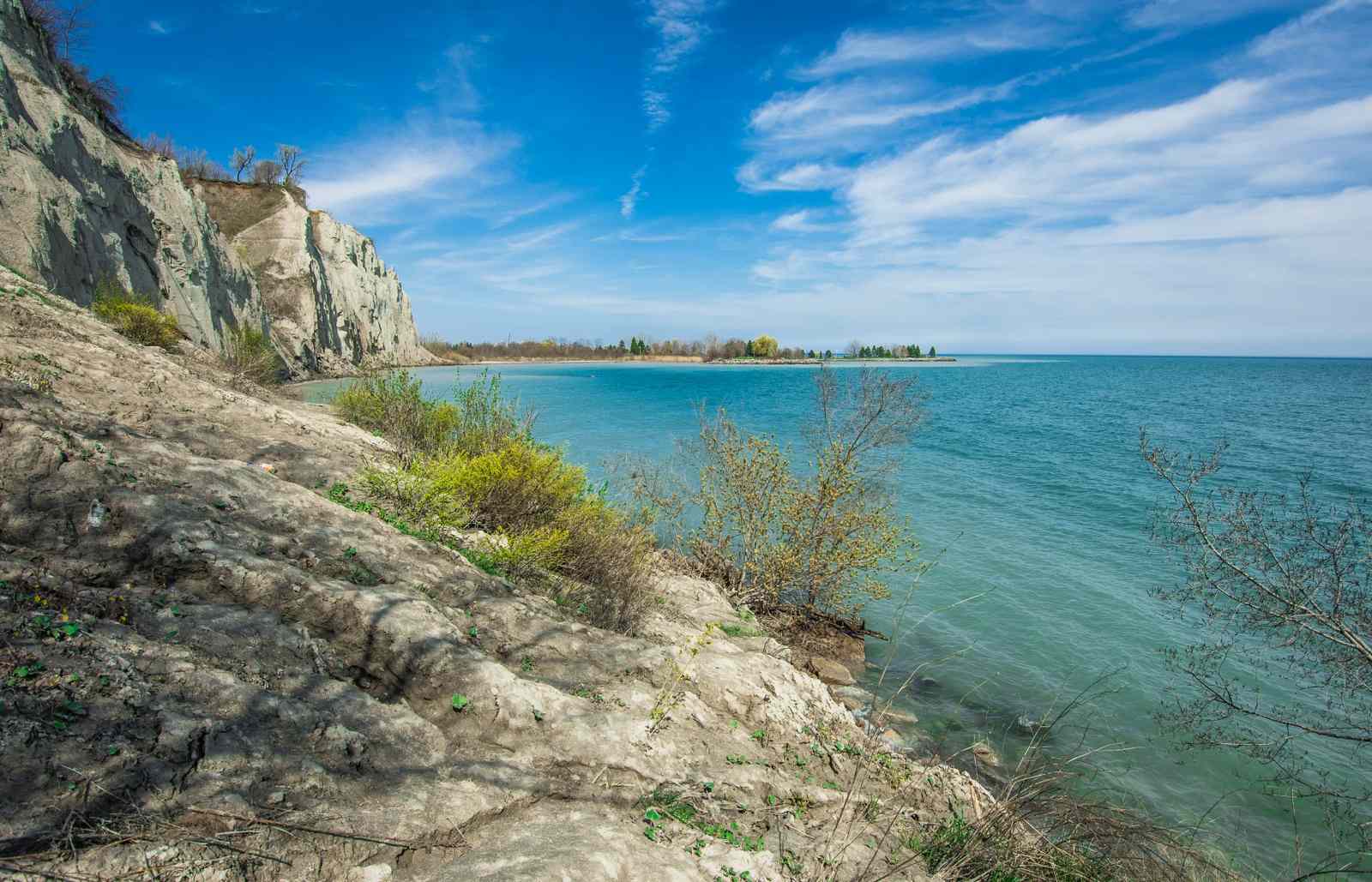 You probably have a lot of questions about going outside during coronavirus, such as…
Can I go outside during the coronavirus outbreak? Which parks are open? How can I stay safe on trails? What does social distancing look like in the great outdoors?
At Great Lakes Guide, we're here to help you safely go outside during coronavirus.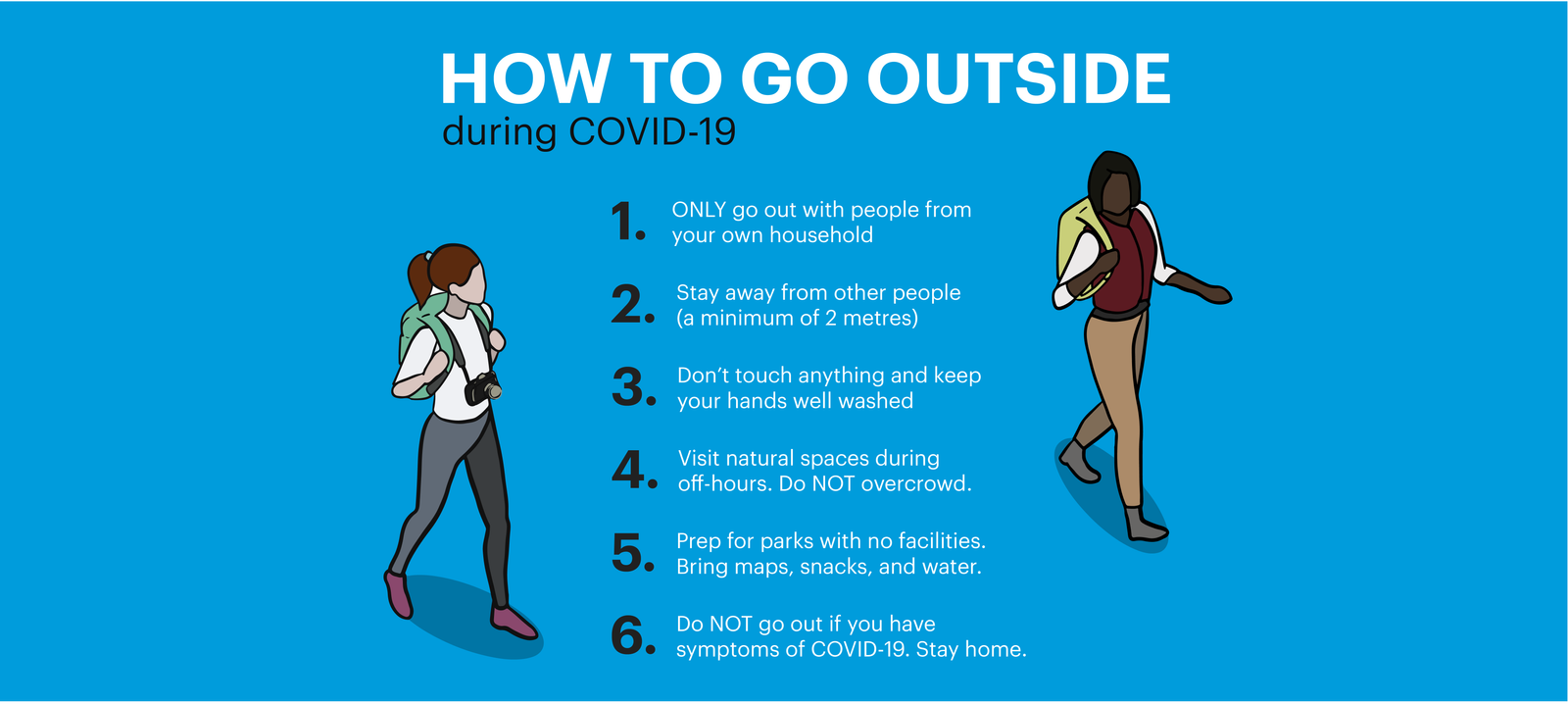 Can I go outside during the coronavirus outbreak?
The answer to this question depends on where you live, but no matter your location, you must follow the recommendations from health experts like the World Health Organization and your local government.
In Ontario, we've been told to practice social distancing by keeping a distance of approximately 2 metres or 6 feet from others, and avoiding gatherings, physical contact, and contact with high-risk individuals. In the United States, the government has also recommended social distancing at all levels of society.
Some high traffic or high risk areas of parks and conservation areas have been closed to promote social distancing and prevent people from getting hurt. If a natural area is closed, respect the closure. These measures have been put in place to protect you as well as those around you.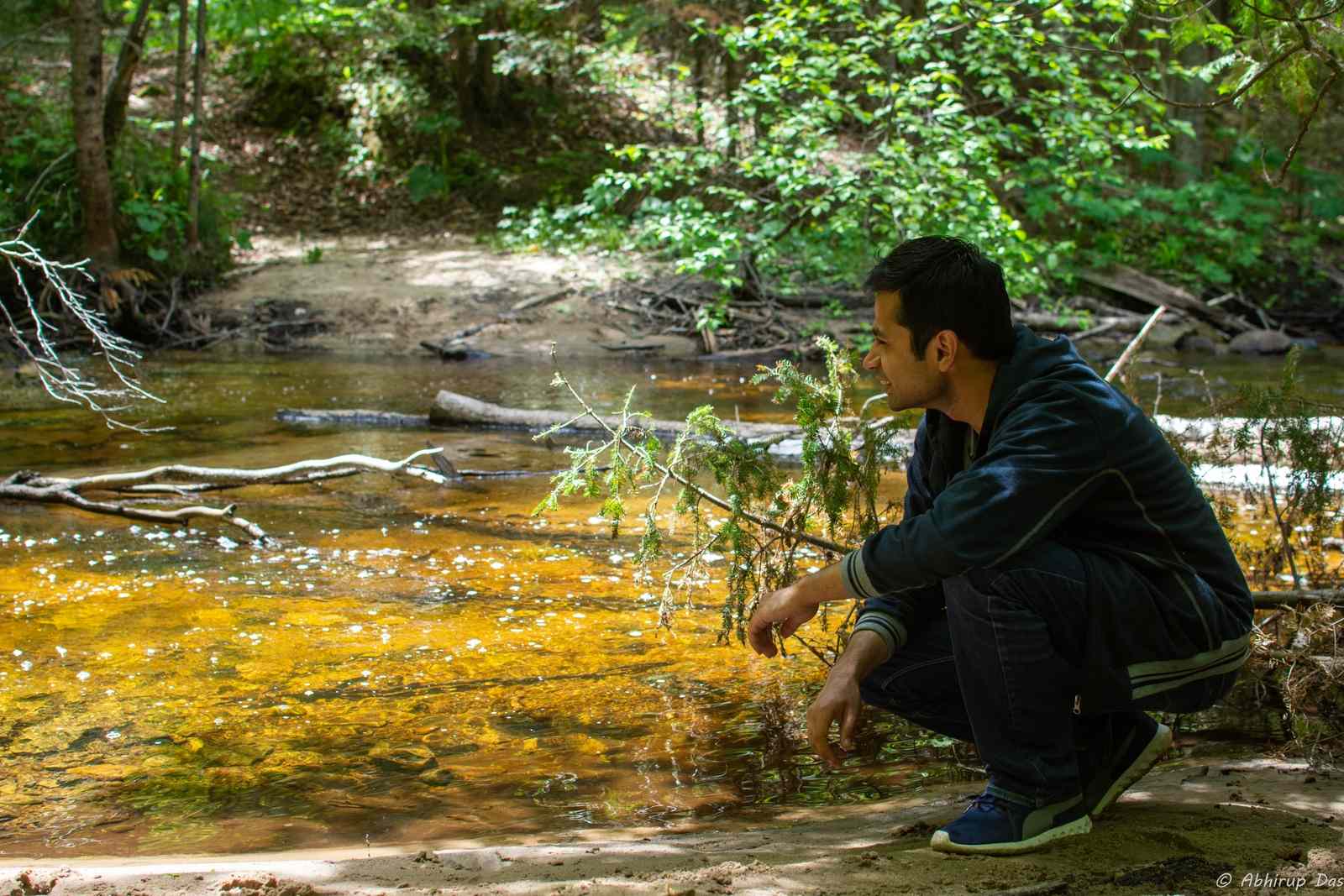 Social distancing behaviours are crucial. They help slow the spread of coronavirus and 'flatten the curve' of the virus. This will prevent hospitals from being burdened with an overwhelming number of cases at once.
Where can I go outside in the Great Lakes Region during the coronavirus outbreak?
Going outside is important for our physical and mental health. Many people in the Great Lakes region are taking refuge in parks and seeking social distancing outdoors.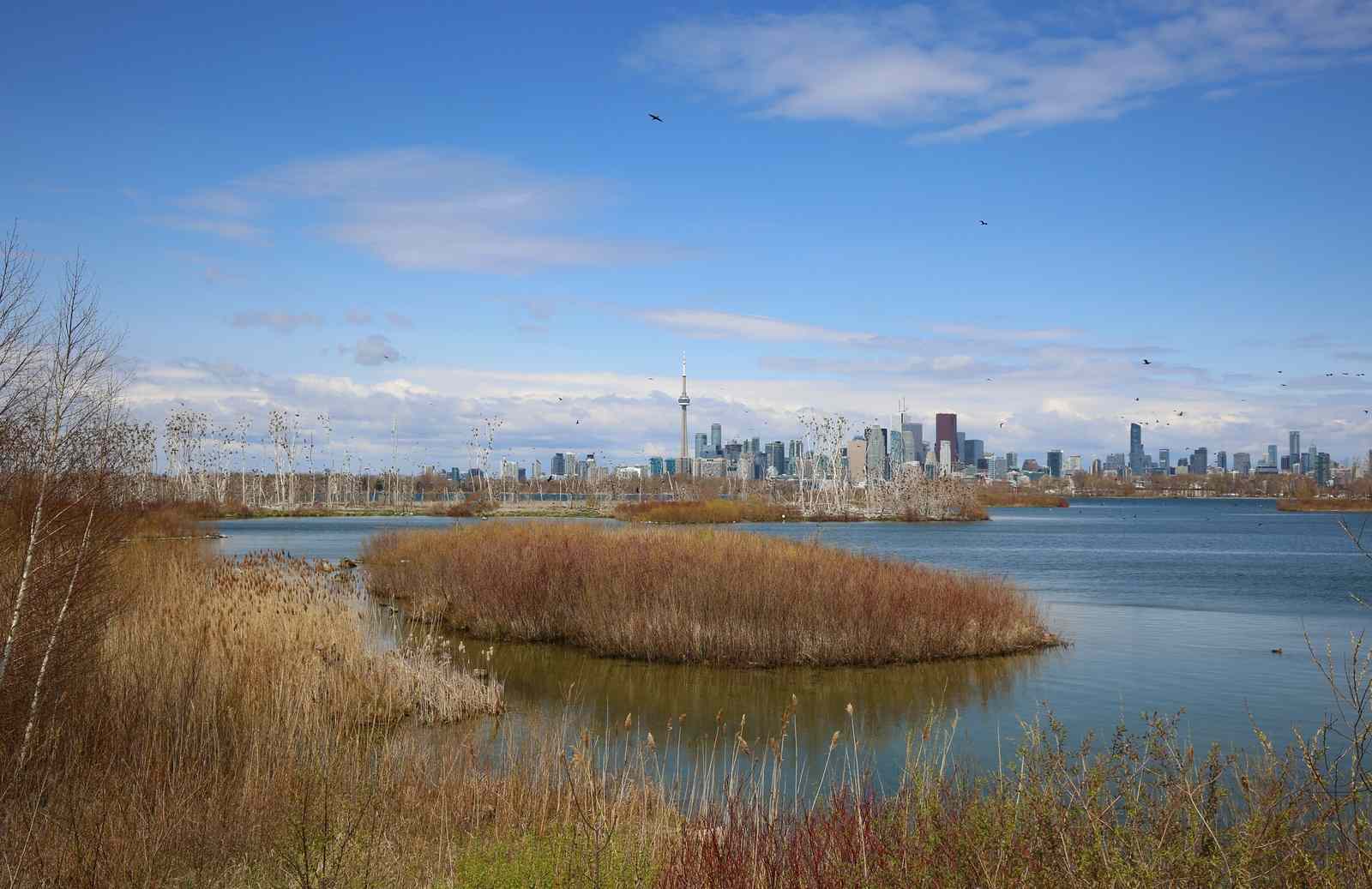 Great Lakes Guide has compiled a frequently-updated list of the National Parks, Provincial Parks, Municipal Parks, and Conservation Areas that are open during the coronavirus outbreak, and the ones that are closed.
Check out these Great Lakes Guide articles for inspiration on what to do and where to go:
Visit a Great Lakes island
Cycle the waterfront trail
Go birdwatching
Explore Ontario's epic caves
Go trail running
Learn how to choose a hiking trail
Go chasing waterfalls: an easy day-trip from Toronto
Note: Coronavirus closures may affect some of the destinations in this list. Make sure a destination is open before visiting.
How can I safely go outside during the coronavirus outbreak?
Even if there aren't regulations on going outside in your city, you still need to take personal responsibility for your safety and the safety of others. Only participate in in-person social contact with the people you live with, and practice social distancing when you are outdoors at all times.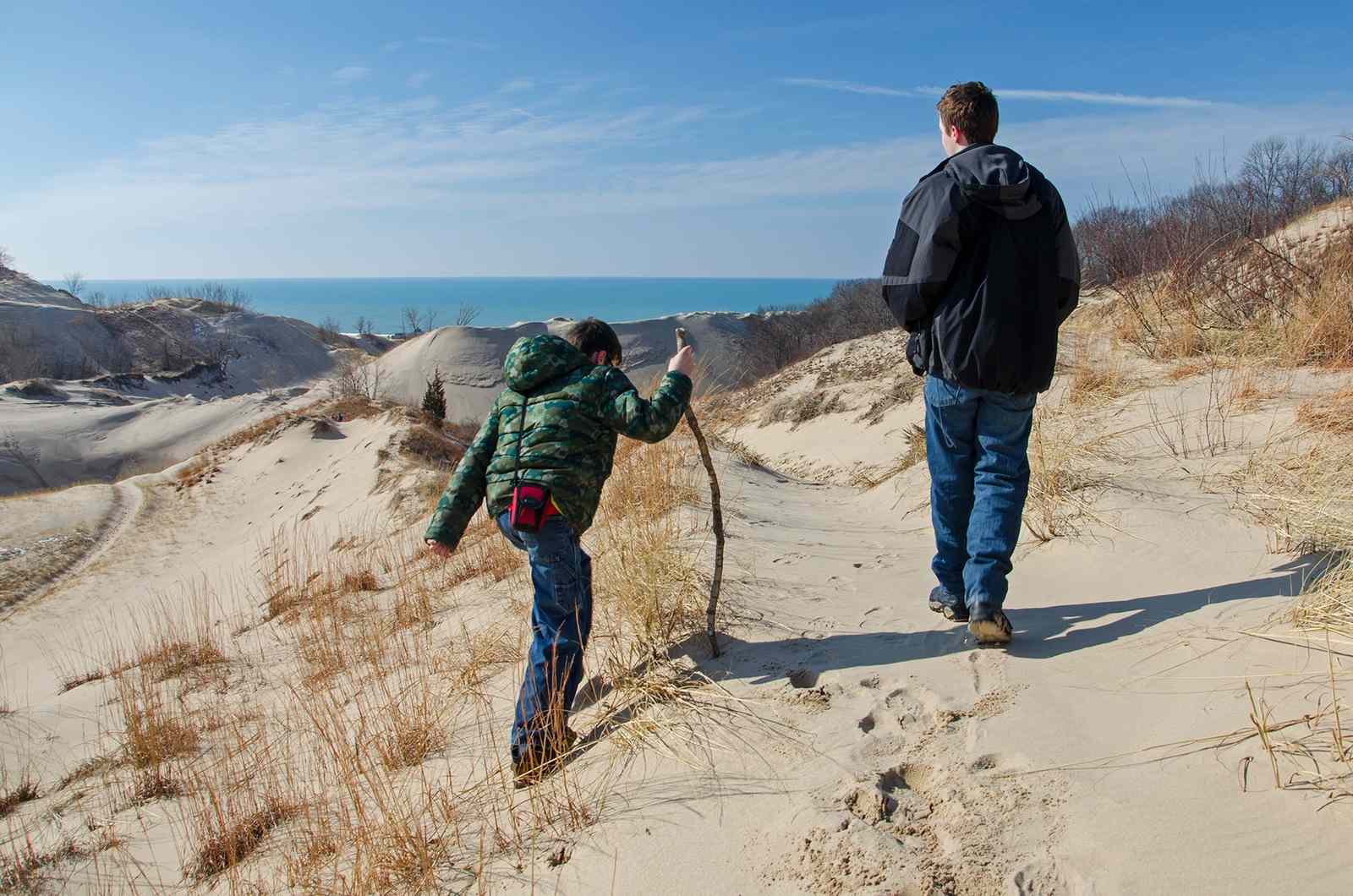 What does social distancing look like outside?
Parks, conservation areas, and trails offer wide expanses of land where you can satisfy your physical and mental health needs as long as you are staying a safe distance away from others.
Outside, social distancing means only visiting uncrowded areas. Be aware that many other people are taking solace in nature during the outbreak. You'll often find that outdoor spaces are much busier than they usually are.
If you get to a park or trail and find crowds, don't risk your health. A park may be open, but this doesn't mean it's necessarily safe to go there. You risk a much higher chance of infection if you go to a park that's full of other people. You are also more likely to infect others in crowded areas. Always stick to low-traffic areas.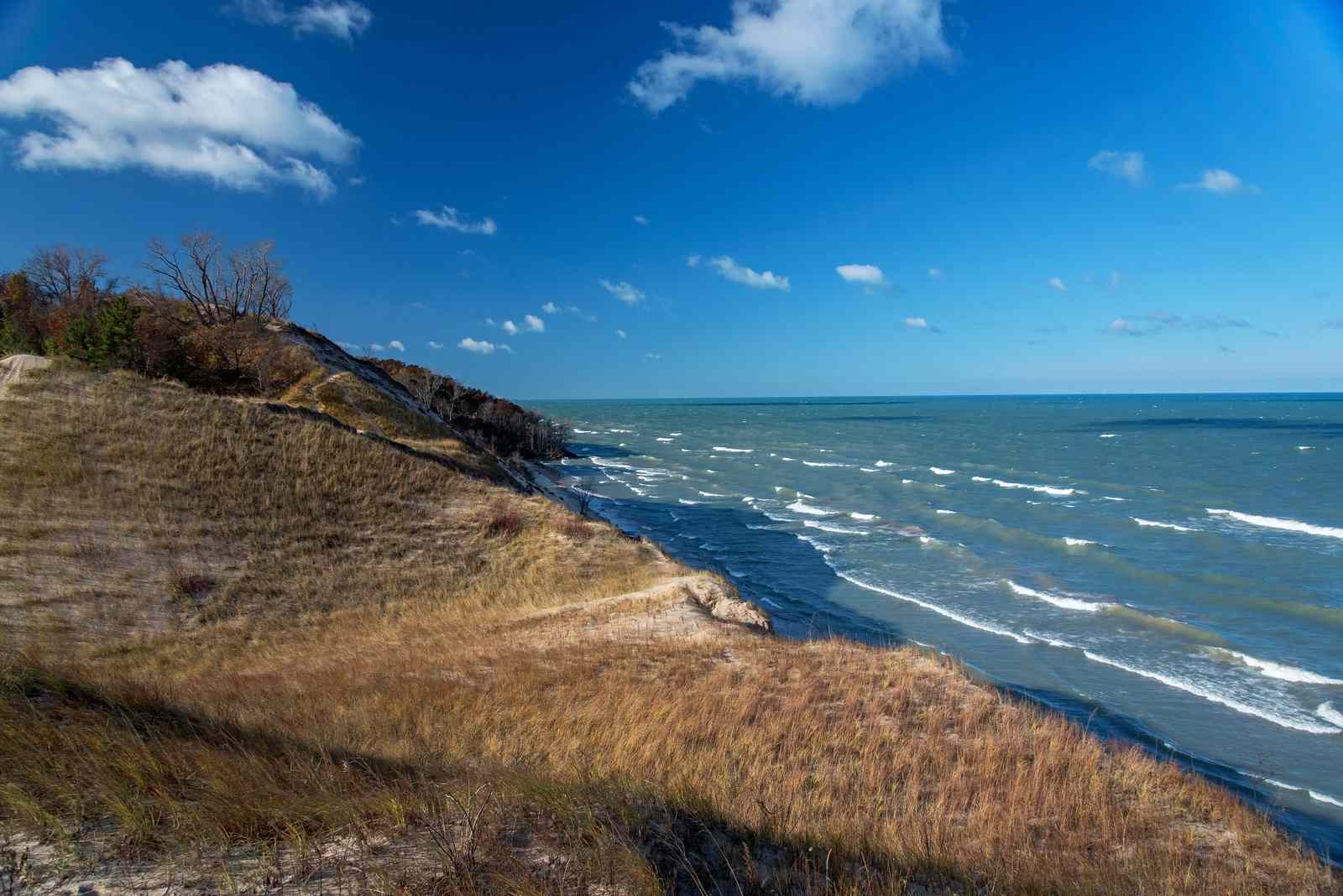 Before you go to a park, check it out from a distance to make sure that you will be able to keep a 6 foot (2 meter) distance from the other people there. If you find yourself on a trail that is becoming increasingly congested with people, leave. Choose a different location or come back later if it is less busy.
You must practice social distancing on your way to the park, too. Plan your whole trip out, considering your transportation from your front door to the trail. If you can't ensure that you will be a safe distance from others the whole time, choose a different location or do not go.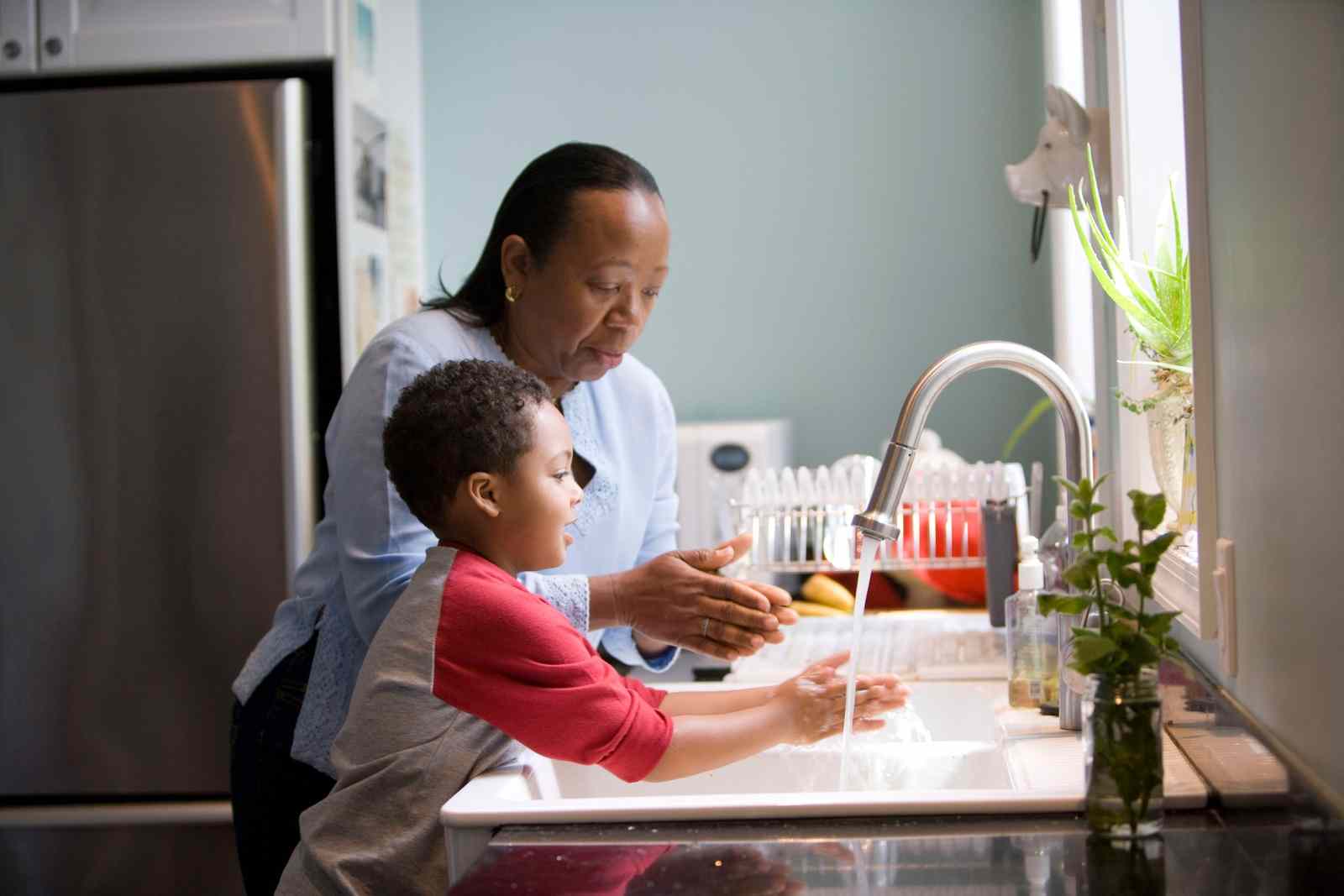 Take extra precautions when you're outdoors during the coronavirus outbreak
You should always be very careful in nature, but you should be especially careful right now. Coronavirus is keeping hospitals and medical professionals extremely busy. Be extra careful when you're outside right now. Make sure that you don't put even more strain on already overloaded hospitals by injuring yourself. Now is definitely not the time to take up rock climbing or test your mountain biking ability.
Here are some general tips for outdoor safety you should follow:
- Avoid going into natural areas alone (but only go with people in your own household during the coronavirus outbreak)
- If you go out alone, always tell someone where you'll be and when you plan to be back
- Stick to trails within your skill/experience level and do not wander off the trail
- Before heading out, check if there are alerts for the park (for hazards like flooding or erosion)
- Wear adequate shoes and clothing, and be prepared for unexpected weather
- Bring food, water, maps, and any gear you may need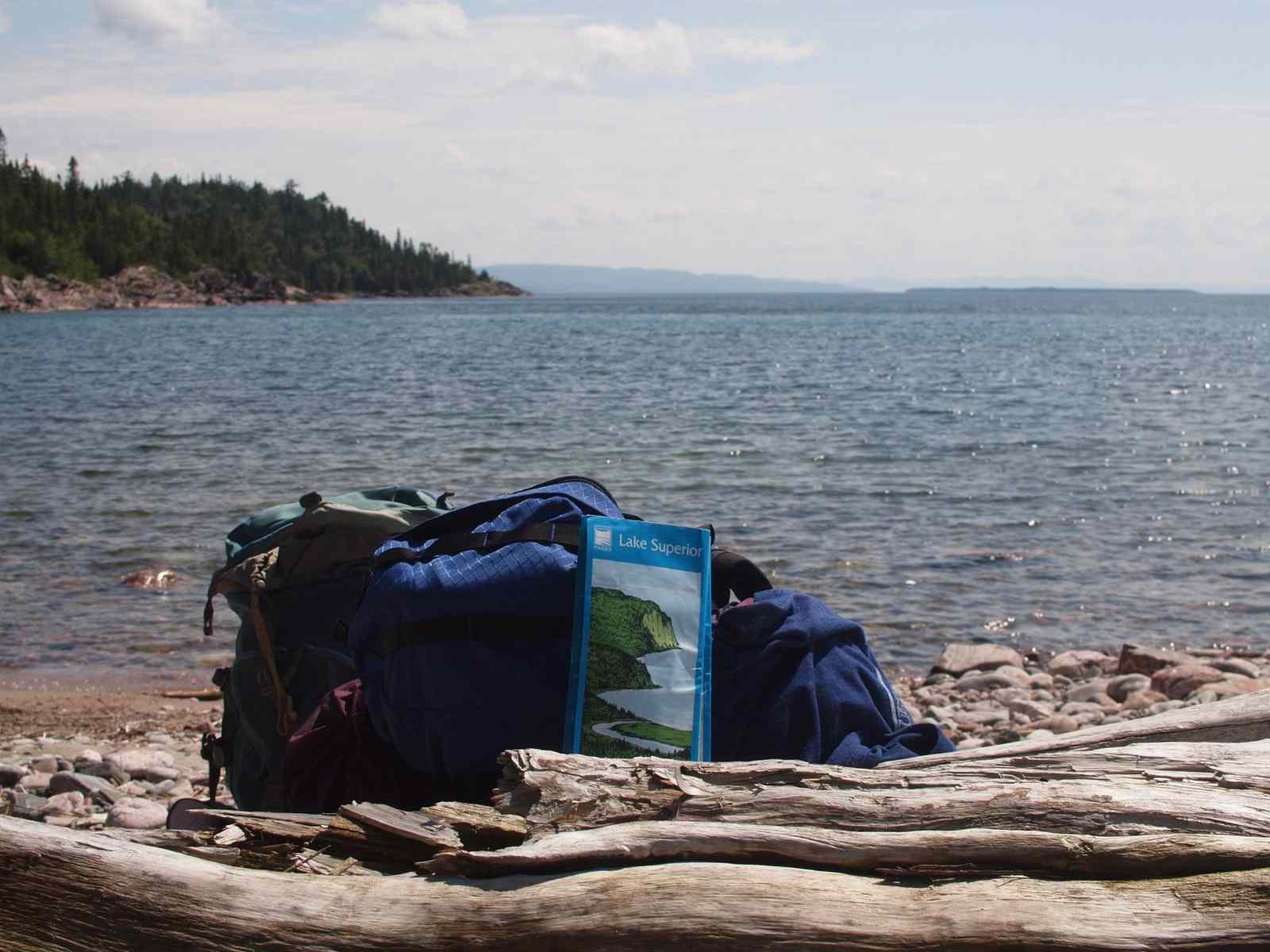 Should I go outside during the coronavirus outbreak?
All of this may sound like a lot of work just to get some fresh air, but we shouldn't be going outside if we can't do it safely. That said, we certainly should go outside if we can do so while keeping social distances.
During this time of stress, uncertainty, and social isolation, we need to take care of our mental health as well as our physical health. We need to be engaged with the world around us.
Taking advantage of all the new shows hitting streaming platforms is only fun until your legs get stiff and you start to wonder when you last felt the wind on your face, heard birds singing, or filled your lungs with fresh spring air. At some point, you'll want to trade blue light for daylight.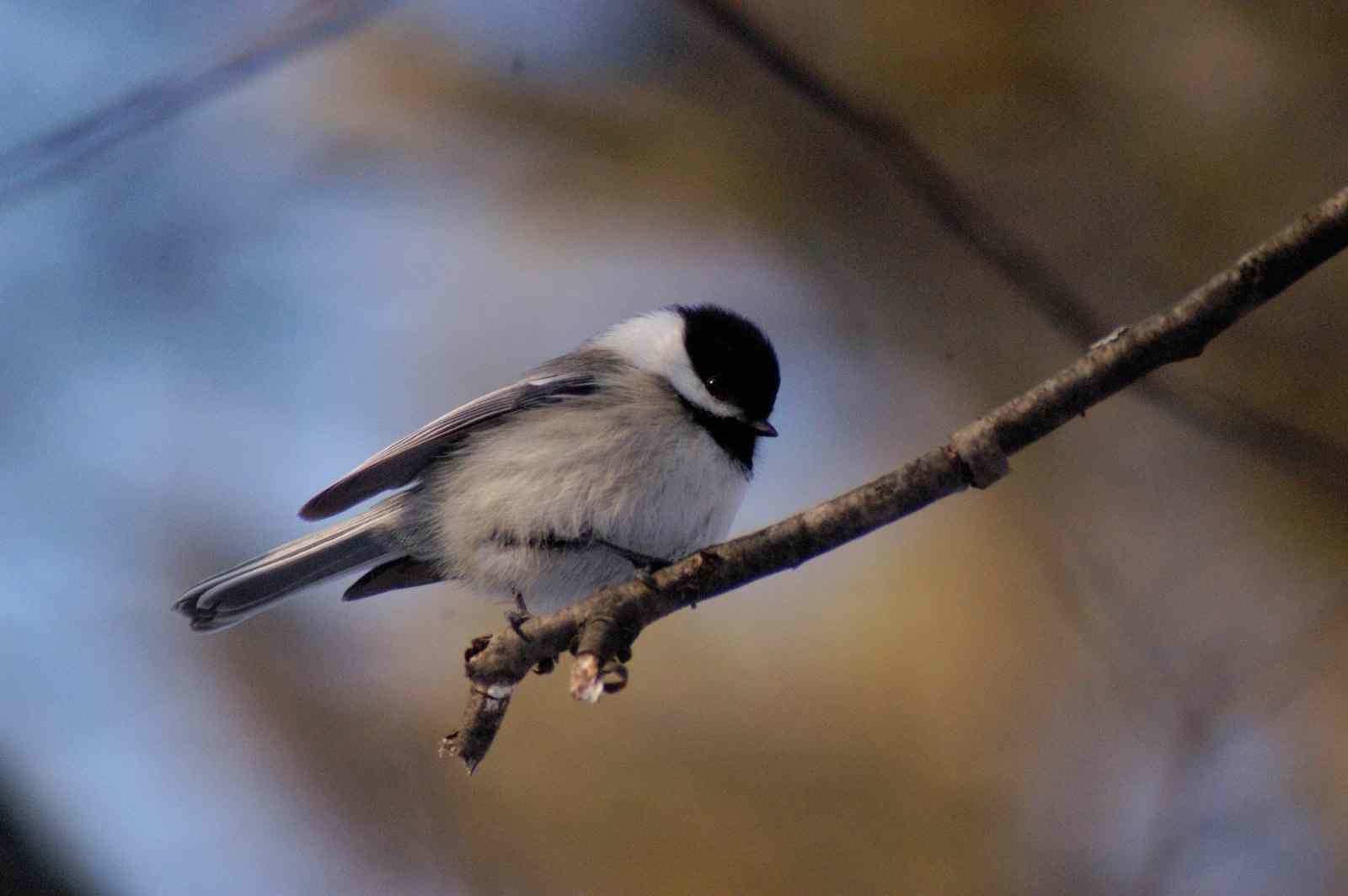 Get outside, head to the water, and rediscover the great outdoors!
Outdoor activity is great for our mental health and self-care. It releases endorphins, improves physical health, and reduces stress. Even better, it's inclusive, accessible, and affordable.
The World Health Organization recommends unplugging from the media periodically to help mitigate feelings of stress from the frequent coronavirus updates. If you're feeling a little drained from keeping up with the endless supply of bad news that's currently bombarding our TVs, computers, and social media feeds, going outdoors is the perfect way to disconnect and feel more grounded.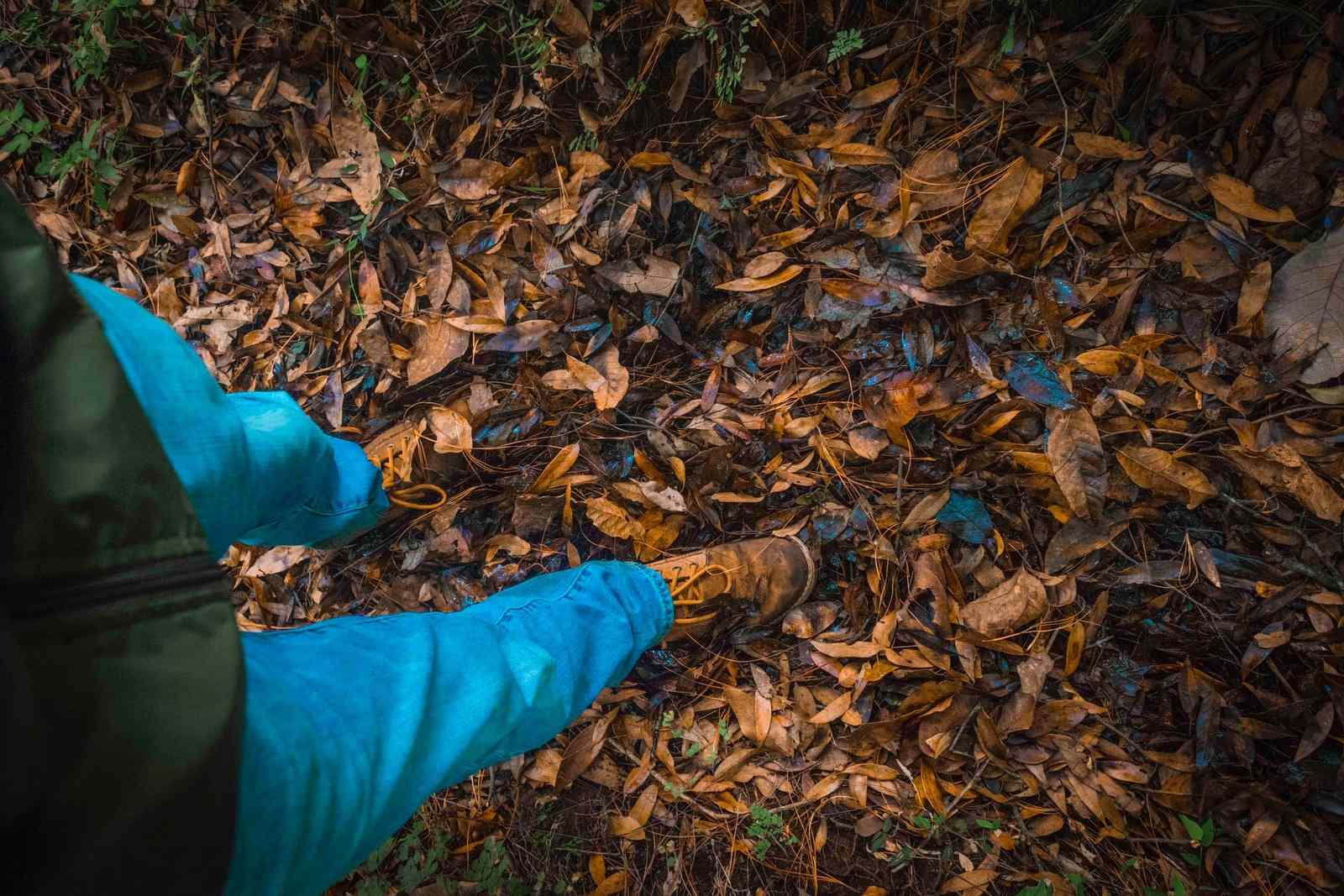 To recap, here are the five things you need to know about going outside during the coronavirus outbreak:
1. You should only go outside if doing so isn't against the regulations where you live.
2. Always follow social distancing behaviours and advice from health experts and local governments. Know your local regulations and check them often.
3. Do not go to crowded parks, conservation areas, or trails.
4. Do not meet up with people you are not living with.
5. If you can do so safely, going outdoors during the coronavirus outbreak will benefit your physical and mental health.
Make the most of your time in nature
While you're enjoying parks, conservation areas, and trails, give back to the natural landscapes that are giving you the freedom to escape your house for a while. When you're outside, you may notice lots of litter on the ground, revealed by the melting snow.
If you see litter, pick it up. Leave the area cleaner and healthier than you found it.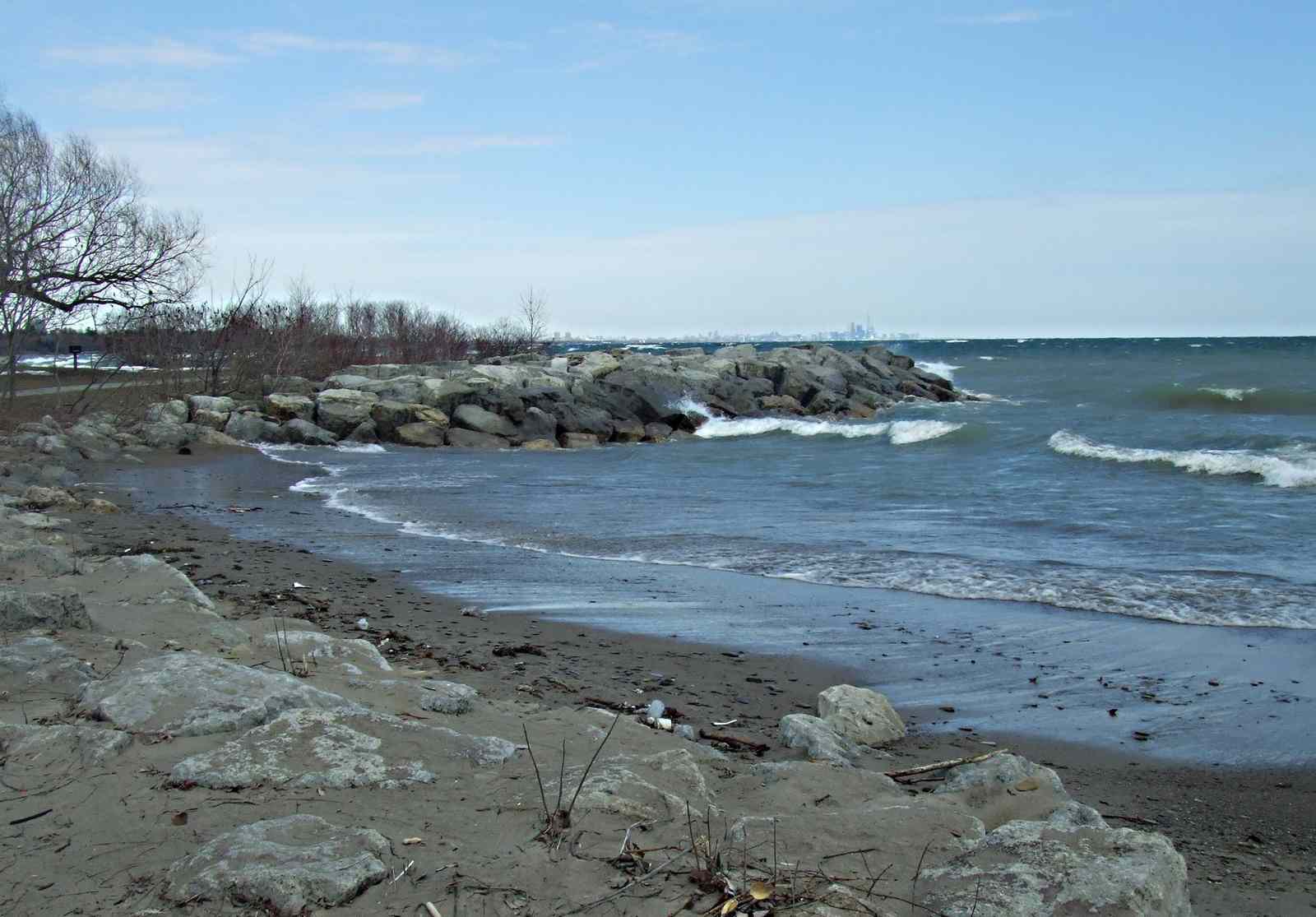 "Look back on this time as a really valuable experience, not only where we were protecting each other by stopping the spread of the virus and by staying home, but where we also were getting back involved in some of the basics that it takes to protect these incredible waters that we get our recreation opportunities from."
Note: Many bathrooms and other facilities in public parks are closed, so plan accordingly. Bring water, snacks, and maps with you.
To get the facts on coronavirus, visit the World Health Organization's website and read their advice for the public.
To find out how to keep a safe distance while outdoors, visit the National Recreation and Park Association's website.
To find a nearby park, visit Park People's website.
To stay connected with others, tag pictures of yourself by the water with @greatlakesguide and #greatlakesguide.
---