One of Lake Superior's most iconic spots has disappeared before our very eyes. The tall, arching sea stack in Minnesota's Tettegouche State Park that drew visitors for over 100 years has collapsed into the immense waves of Lake Superior. And it is not the only Great Lake destination that is disappearing.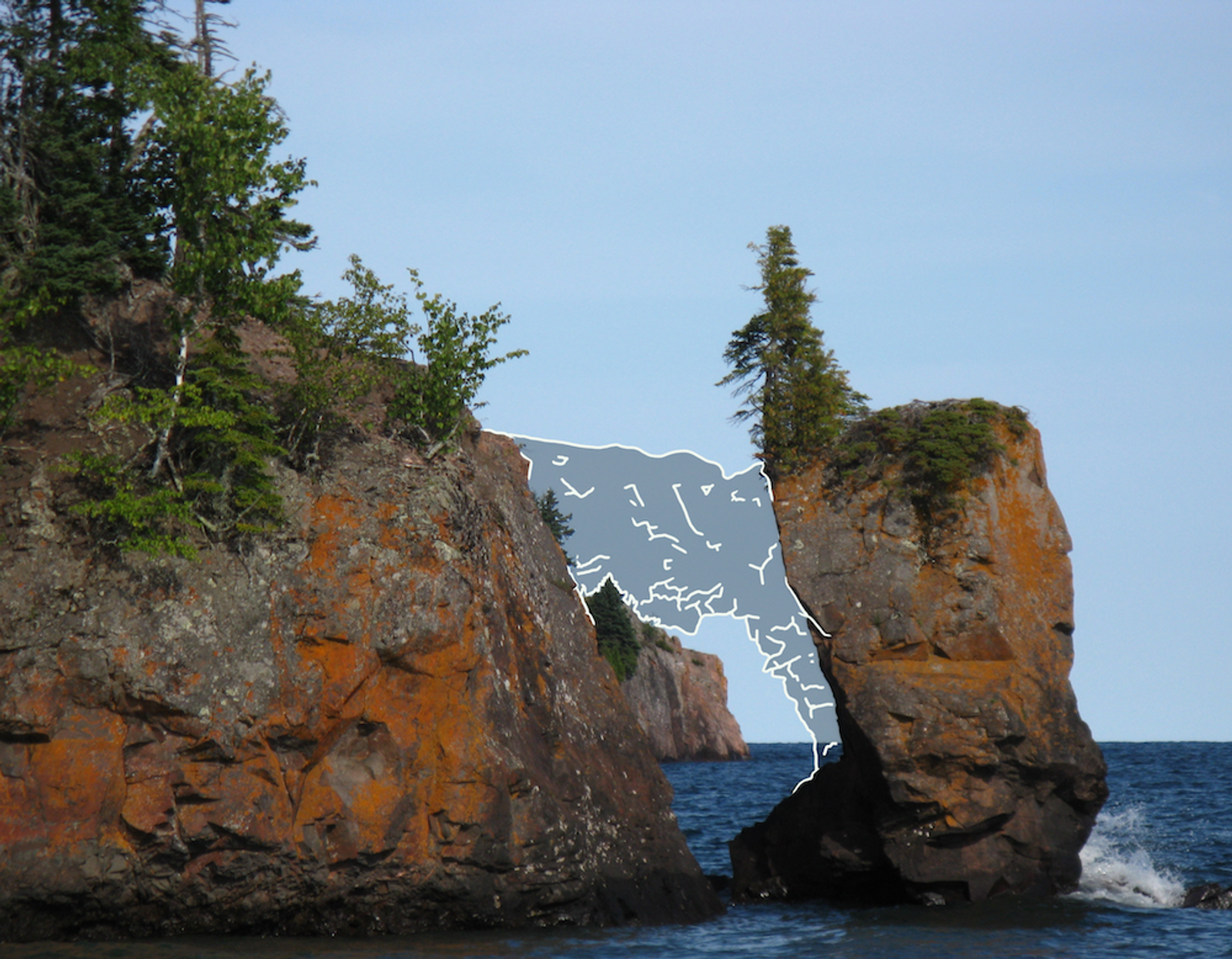 There are so many beautiful and fascinating destinations on the Great Lakes. But the sad truth is that this landscape is changing, and it's changing fast. With water temperatures and levels rising due to climate change, we are losing some of the world's most incredible natural wonders.
Now, more than ever, is the time to get outside and connect with the Great Lakes first-hand. Here is our list of the top things to do in some of the most beautiful and fascinating threatened Great Lakes destinations.
1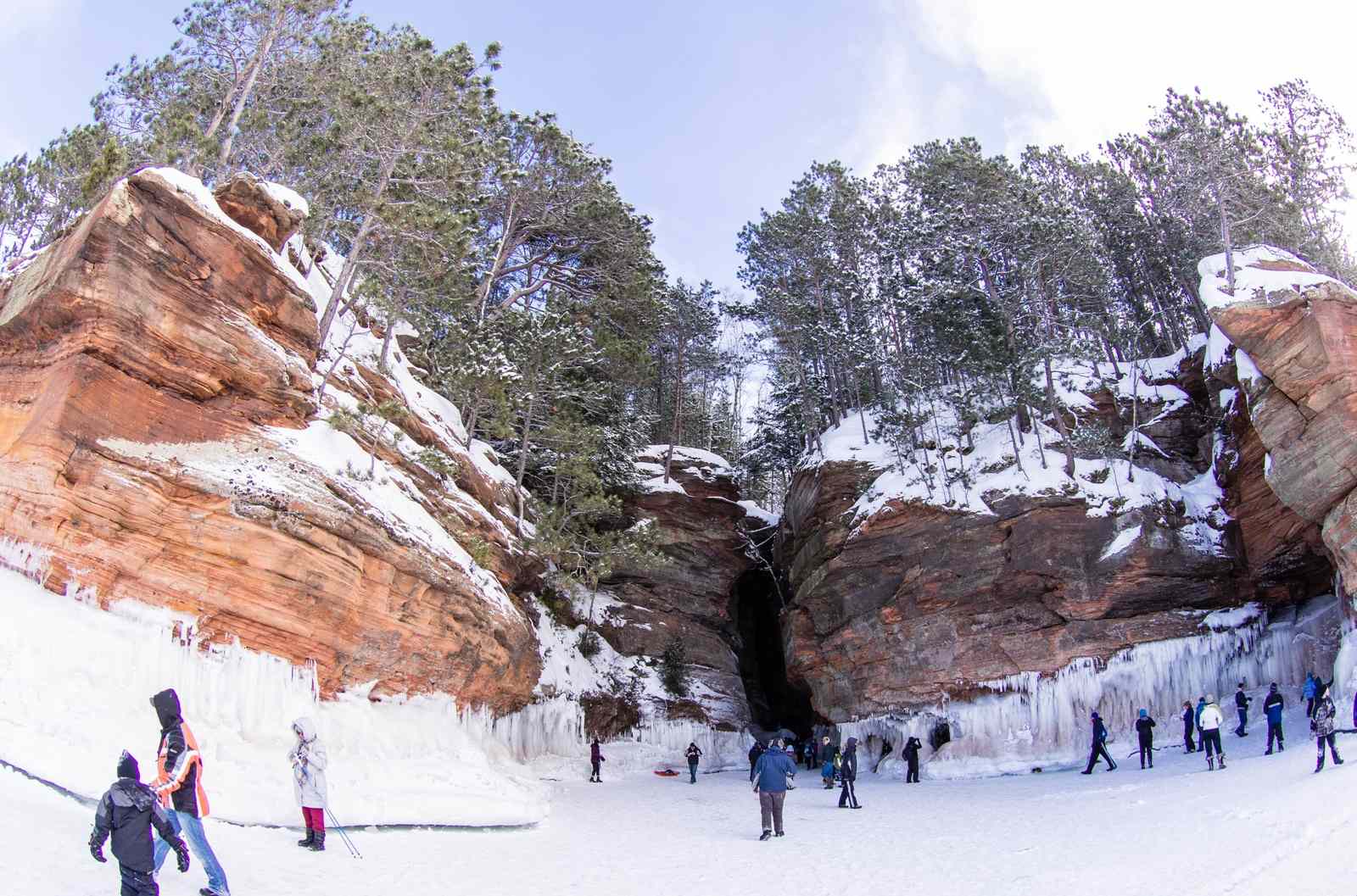 Lake Superior's awe-inspiring ice caves are a once-in-a-lifetime experience close up. As mentioned in the New York Times list of the 52 places to go in 2019, these ice caves emerge from the cold winds and waves that thrash along Lake Superior's shore.
Of course, these seasonal wonders have always been an ephemeral experience. As with all winter wonders, we are aware that their existence is fleeting; the ice will only last until the arrival of spring. But climate change is causing these frosty formations to become more, and more rare. Sadly, they may disappear altogether, not just in the spring, but possibly forever.
It is predicted that Lake Superior, the coldest and largest of the Great Lakes, will be completely ice-free within the next 20 to 30 years. In fact, Lake Superior is the second fastest warming lake in the world. Now is the time to explore these otherworldly landscapes.
2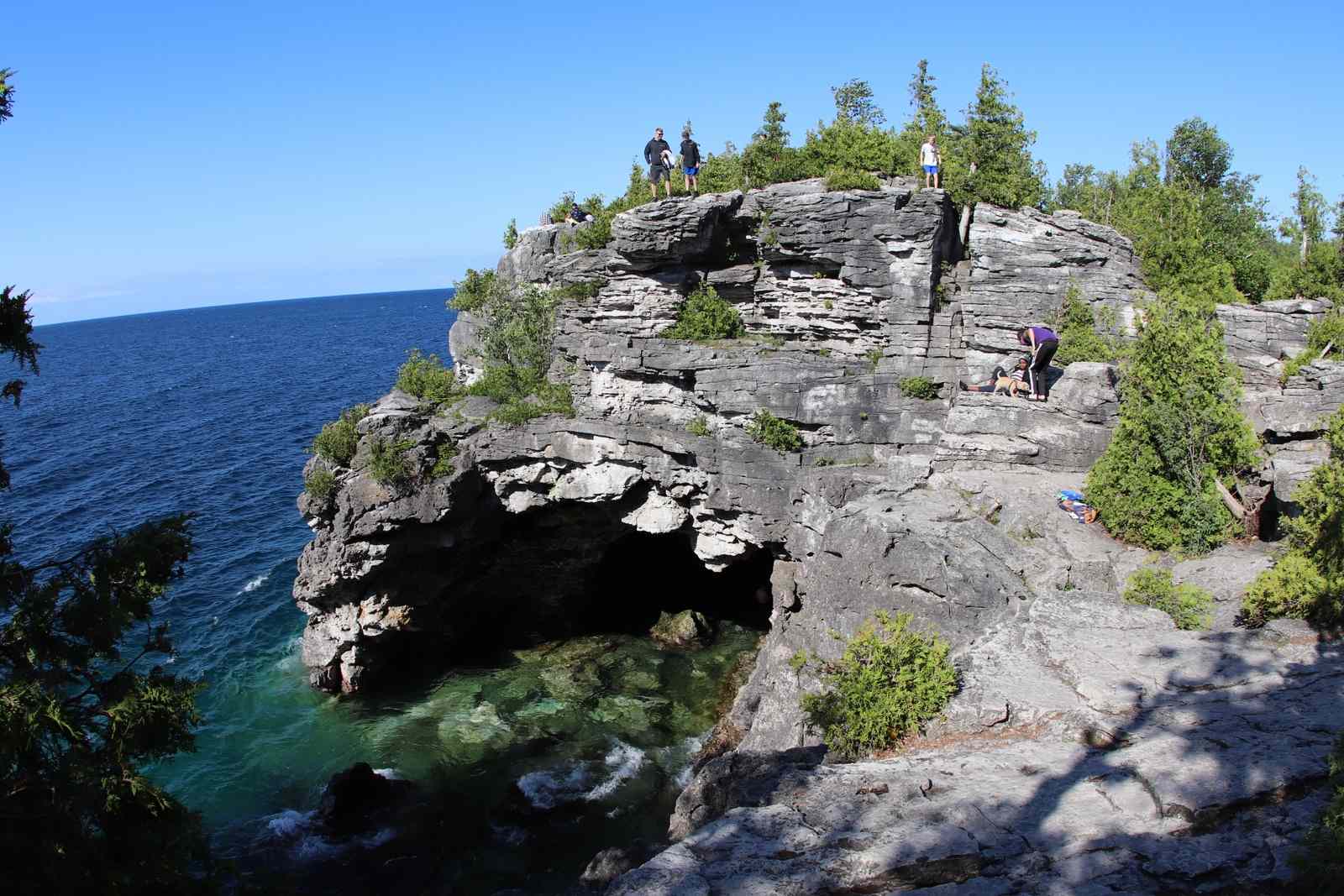 The Grotto is a must-see for anyone looking to explore the wonders of the Great Lakes. The Grotto is an ancient sea cave structure in the Bruce Peninsula National Park. The caves are surrounded by turquoise blue waters and rocky outcrops just waiting to be explored. It is one of the most stunning destinations in Canada.
The Grotto exists because of thousands of years of erosion by waves, weather, and major geological shifts. With climate change, we can expect that erosion and weathering will increase dramatically. With a changing climate comes increasing occurrences of freeze-thaw cycles. This can increase the rate of erosion. It also means more extreme weather patterns and rising water levels.
These changes will permanently alter the Grotto and its surrounding landscape. It is possible that water levels will rise to the point where the cave is no longer the large, open, accessible dome that it is today, or it may collapse altogether (like Minnesota's Sea Stack). Head to Georgian Bay to investigate the intricate caves of The Grotto as they are today, before the erosion that created these time-worn structures destroys them.
3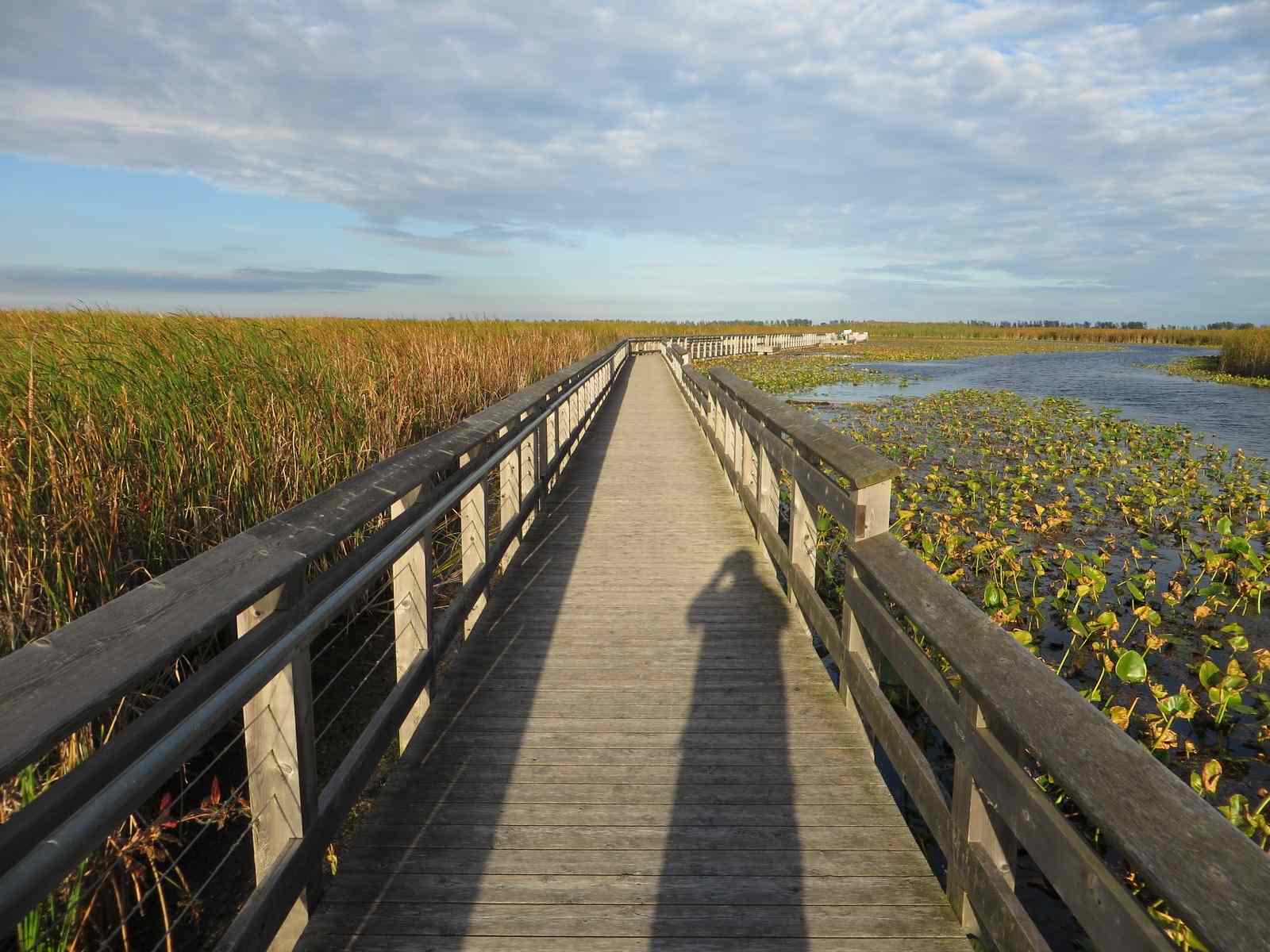 Point Pelee is a bird watcher and beach lover's paradise. The point extends an impressive 15km into Lake Erie, marking the southernmost point in Canada. The surrounding area is full of long stretches of sandy beaches, extensive boardwalks, and skies full of stars.
But perhaps most notable and impressive are the hundreds of bird species that reside in, or migrate to, the park. Point Pelee National Park of Canada is considered to be the most ecologically diverse park in the country. The park is home to over 370 bird species, 47 reptile and amphibian species (more than anywhere else in Canada), and 50 unique species of spiders and insects. This abundance of natural diversity make Point Pelee an absolute must-see destination.
Sadly, climate change and urban development are having devastating effects on this wetland and forest ecosystem. Rising water levels will not only eliminate the beautiful sandy beaches, but completely destroy wetland habitats. Rising temperatures and extreme weather events also make it difficult for both plant and animal species to survive. Species extinctions are on the rise. Make it a priority to visit Point Pelee and all that live on its sandy shores.
4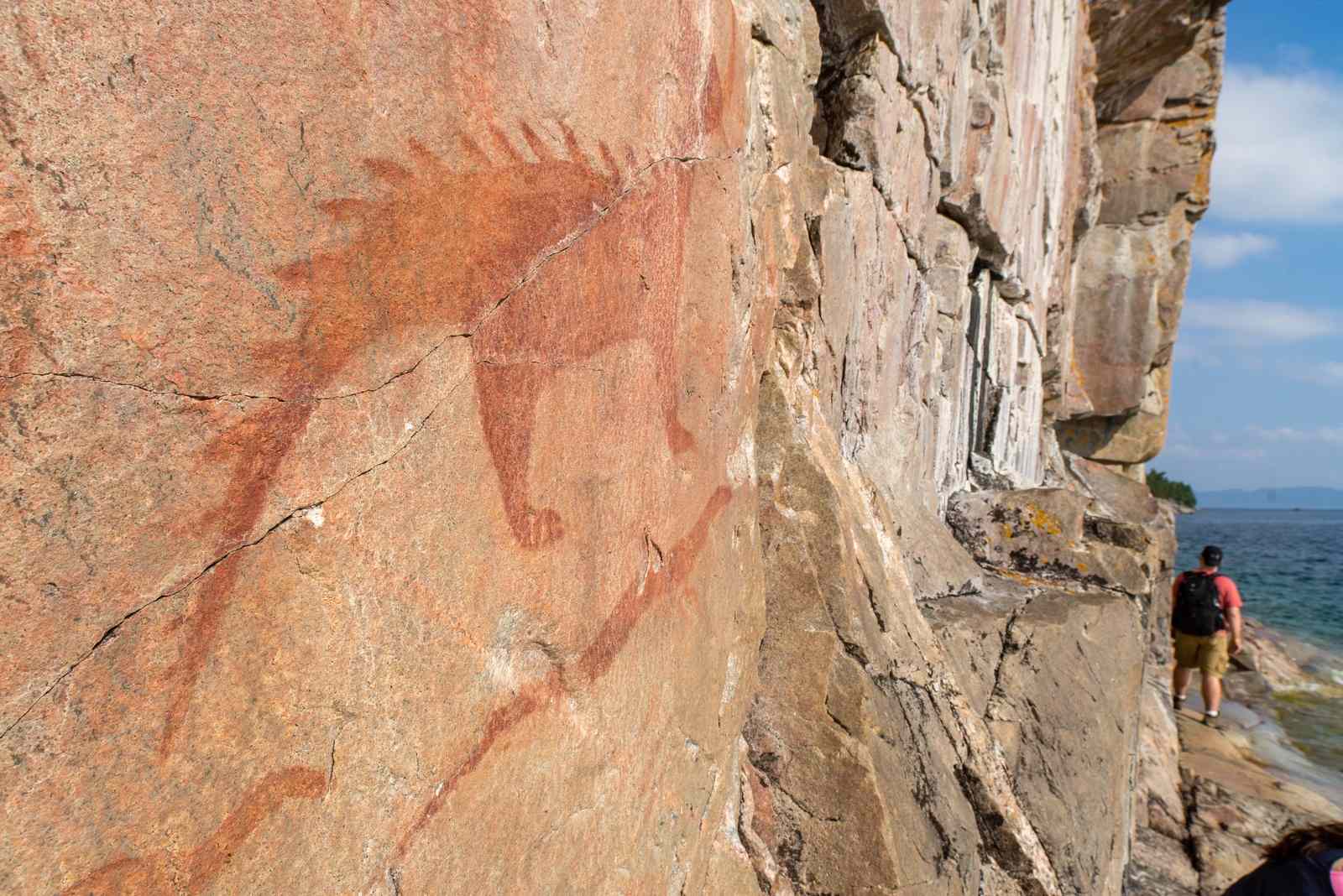 Step into the past at Lake Superior Provincial Park. There you will find one of the most spectacular pictograph sites in Canada, with depictions of "The Great Lynx", Mishibijiw: an ancient, mythical underwater beast. Alongside Misibijiw are many other depictions of humans and beasts, recorded by generations of Ojibwe and dating back to the 17th and 18th centuries.
Until now, the Agawa rock pictographs have proven to be resilient against the harsh elements of Lake Superior's coast. Sun, ice, and waves all contribute to the erosion of the cliff side and its paintings. Over the years, many rocks have fallen and the paintings have become fainter. Extreme weather events due to climate change makes their existence even more precarious.
This sacred spot has seen many visitors over the years. The stretch of accessible rock below the cliff face used to stretch far into Lake Superior. Now you will see a different landscape. Visiting this spot is becoming increasingly difficult as water levels rise and the rock shelf narrows. Be cautious, tread carefully, and don't touch the pictographs when you visit this site. But please do visit the Agawa pictographs. It is worth the trek to these Great Lakes treasures.
5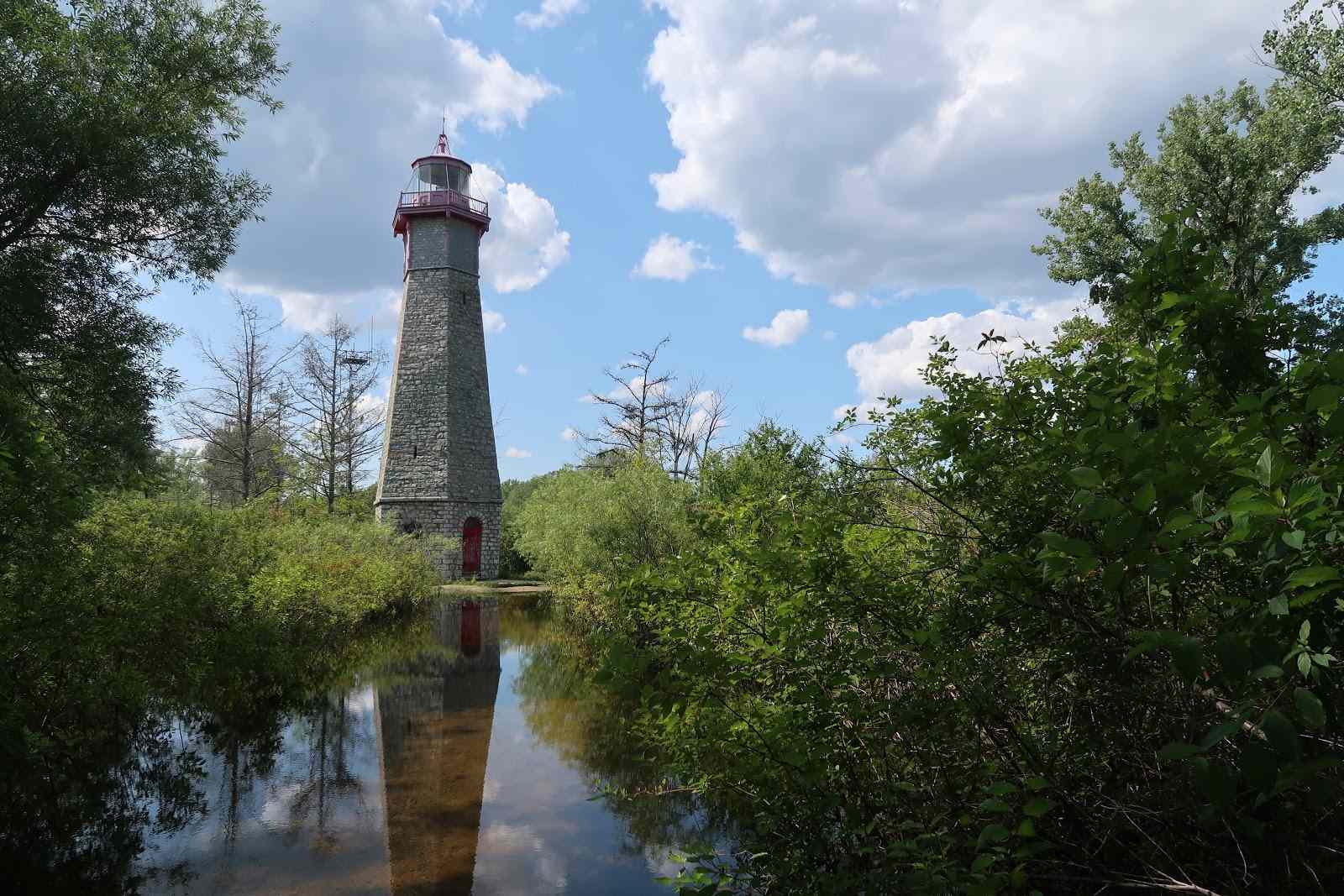 Toronto's 15 islands are popular destinations for both tourists and locals looking to soak in Lake Ontario's wonders. But recently, Lake Ontario got a little too close for comfort.
Residents of Toronto Island are no strangers to floods, but rising water levels are becoming a greater threat to the island's infrastructure and ecosystems. In fact, the islands are shrinking as water encroaches on the surrounding beaches. One notable spot is the islands' historic lighthouse; but even there, water has been steadily rising around the inland Gibraltar Point Lighthouse.
As the planet warms, the rainfall cycle is heightened, and storms become stronger and more frequent. In fact, Toronto has heated 1-1.5 degrees Celsius in the last 30 years. Recent and persistent high water levels in Lake Ontario have caused a great deal of concern for the future of the islands.
Efforts are in place to restore and protect Toronto's beautiful getaway. See the islands first-hand and discover a destination well worth protecting.
6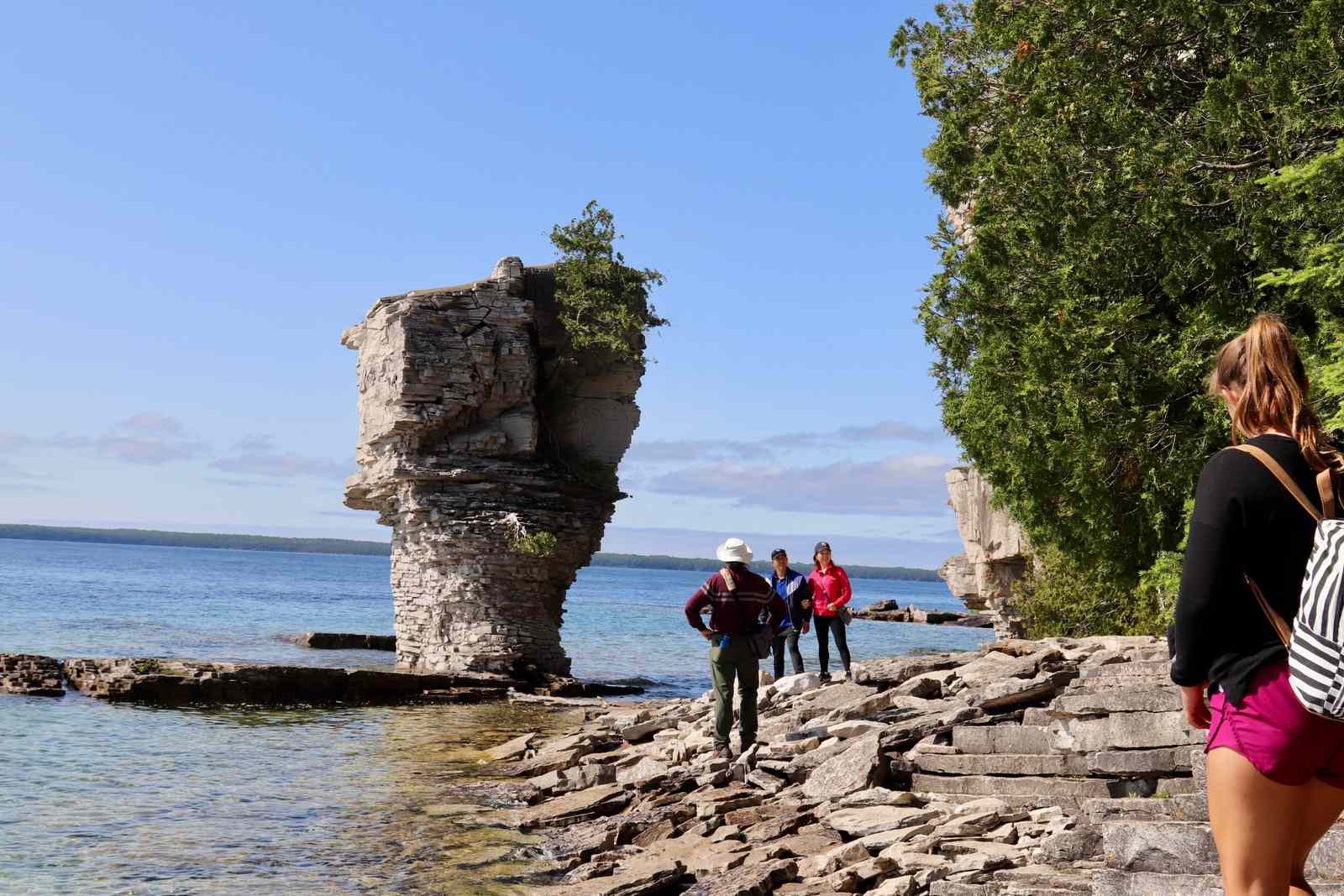 Situated among the waves of Lake Huron's Georgian Bay is an otherworldly and beautiful sight: Flowerpot Island. Iconic "flowerpot"-shaped rock pillars (monoliths) shoot out of the ground, reminiscent of the floating islands of Pandora in the movie Avatar. The Island is also covered in historic caves, rare plants, and winding trails.
Much like the caves of Lake Huron's Grotto, this landscape was created and shaped by glaciers and millennia of erosion. The very processes that carved these rock formations may lead to their eventual disappearance. The monoliths of Flowerpot Island have been slowly eroding and collapsing for centuries, but climate change is greatly increasing the speed of their deterioration.
Now is the time to plan your trip to Canada's first National Marine Park. Swim in the crystal blue waters, discover elusive orchid flowers, and soak up the landscape punctuated by these stunning rock formations.
See Flowerpot Island in person before rising water levels and extreme weather events cause its rocks to crumble to the waters below.
7
Peche Island is a small, uninhabited island nestled in the mouth of the Detroit River. This stretch of land is steeped in history and natural beauty, including acting as a refuge for rare plant and animal species. Butternut trees, Kentucky coffee trees, Northern madtom fish, and many nesting birds all taken route in the haven of Peche Island.
Sadly, Peche Island is disappearing right before our eyes. The island's central location has made it susceptible to damage and erosion, both caused by urbanization and climate change.
Large ship traffic has dramatically increased in the Detroit River. This, along with rising water levels due to climate change, have dramatically decreased the size of Peche Island's shoreline. Peche Island is shrinking drastically. The once over 100 acre island is now only 86 acres, and is still shrinking. It is important not only to visit Peche Island, but also to support the restoration projects that are working to protect this habitat.
While this list might make you sad, remember that it's not all doom and gloom. There are steps that we can take to protect our planet.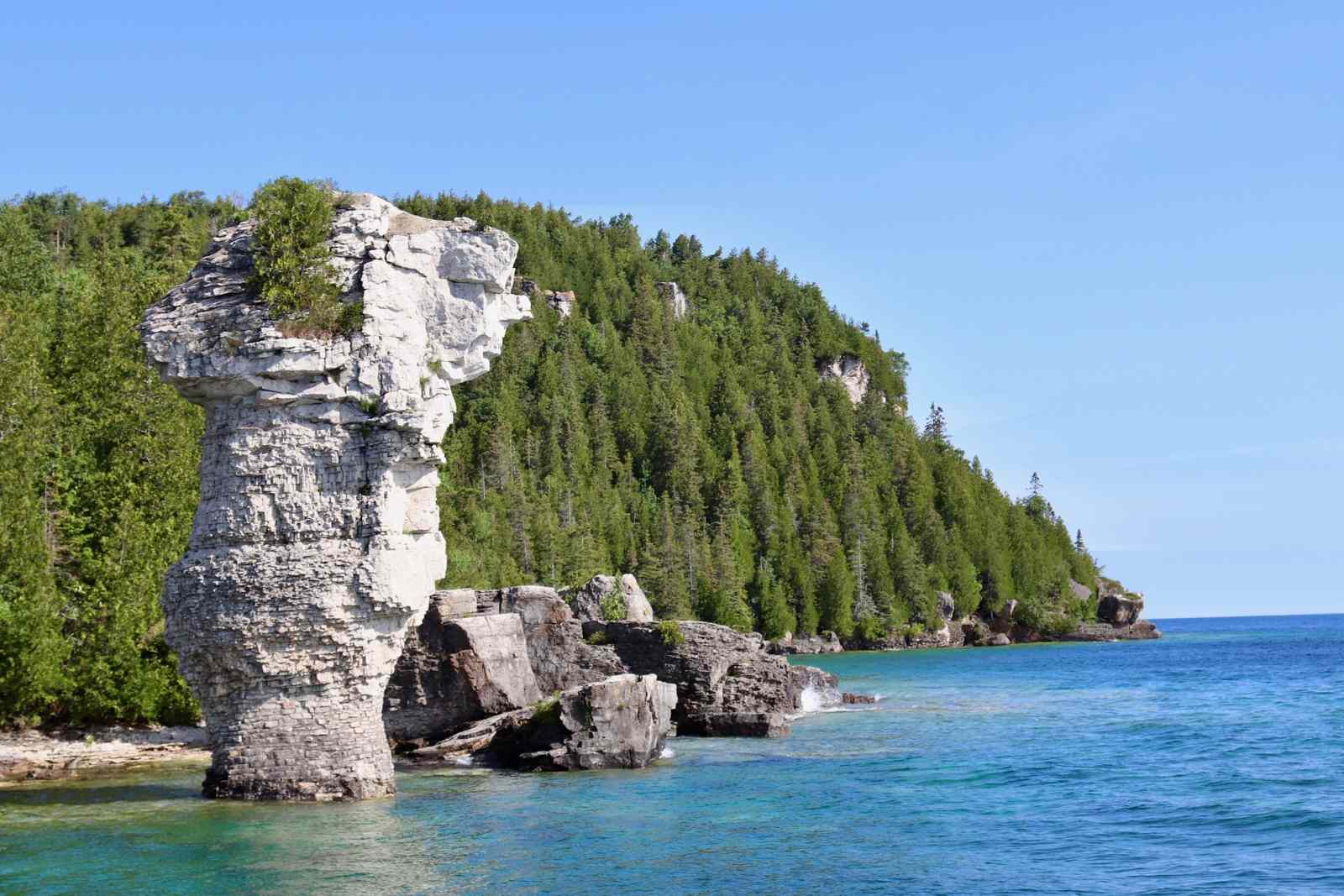 Nature can be incredibly resilient; as an example, Lake Erie was actually pronounced "dead" in the 1960s due to excessive amounts of phosphorous from local waste dumping. But Erie bounced back when people like you fought to protect it. We can all do our part in protecting the Great Lakes.
When visit any of these destinations, please tread lightly and leave no trace. Help extend the life of these spots for as long as possible.
Now, get out there fall in love with the lakes. Visit these "last chance destinations" and help safeguard their existence for generations to come.
Looking for more information about protecting your lake?
Make the Great Lakes #LessSalty by using less road salt
10 Easy steps that you can take to protect the Great Lakes
---