We have discovered some of the most inspiring outdoor Instagram accounts that you should follow immediately. Whether you are planning your next Great Lakes adventure, or simply looking for some outdoor inspiration, these accounts are sure to get you outside in no time.
It's easy to get sucked down the Instagram rabbit hole, scrolling for hours on end. So why not follow some of these awesome accounts to get some nature inspiration while you scroll? These 7 of our favourite accounts will help you unearth the most Instagrammable spots in the Great Lakes region.
In no particular order, here are our top 7:
1
@AutumnLiggett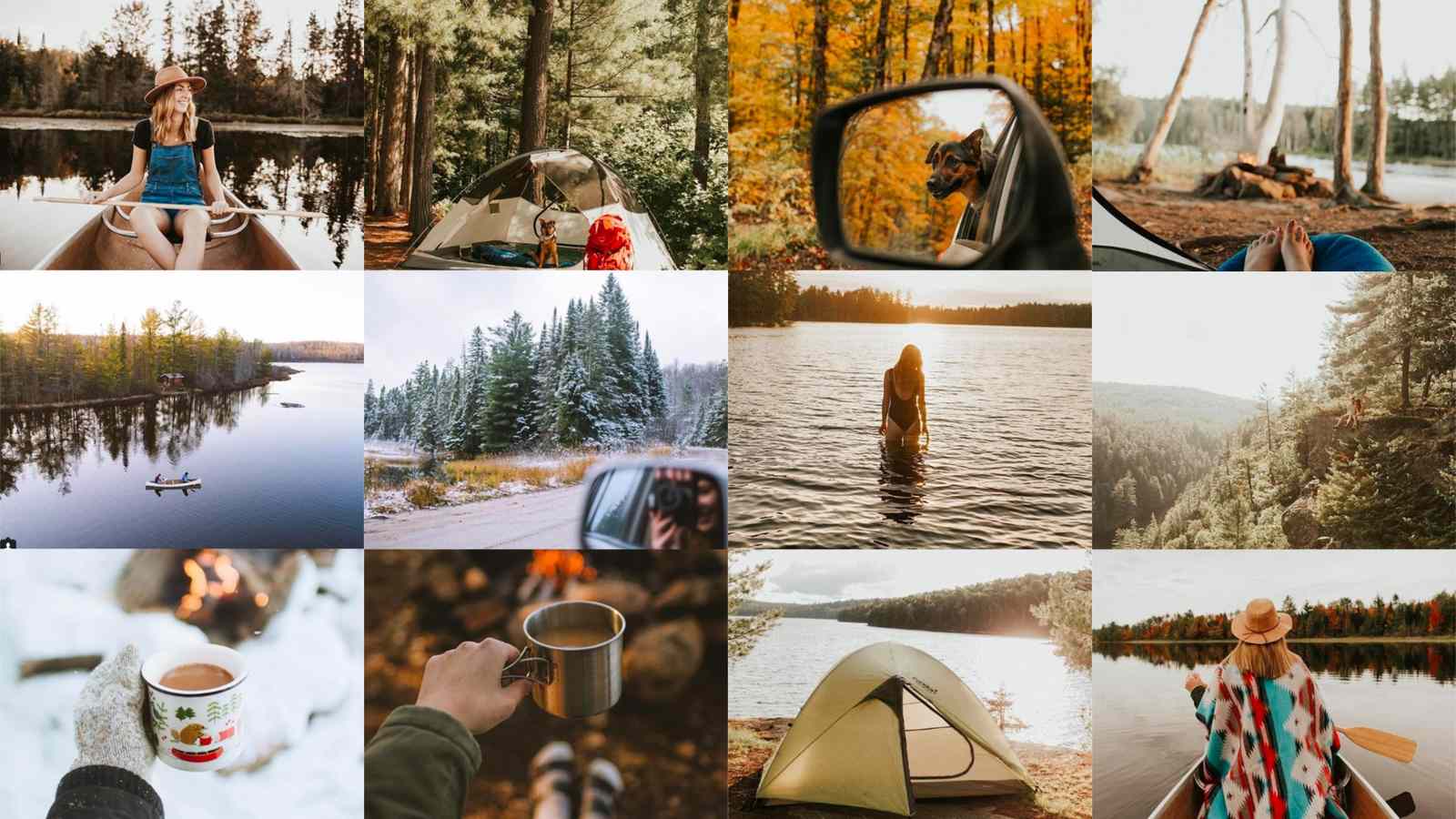 Who they are: @AutumnLiggett is a traveller and outdoor enthusiasts from the Ottawa region. She posts about her various adventures with her loveable pup Luna (@luna_explores). Autumn and Luna spend most of their time in Algonquin Park, and her photos will have you booking a campsite in no time.
What we love: Her warm, golden colours that really capture the feel of Algonquin (plus her dog is completely adorable).
Featured destinations: Algonquin Provincial Park, Lake Laurentian Conservation Area
2
@UnlikelyHikers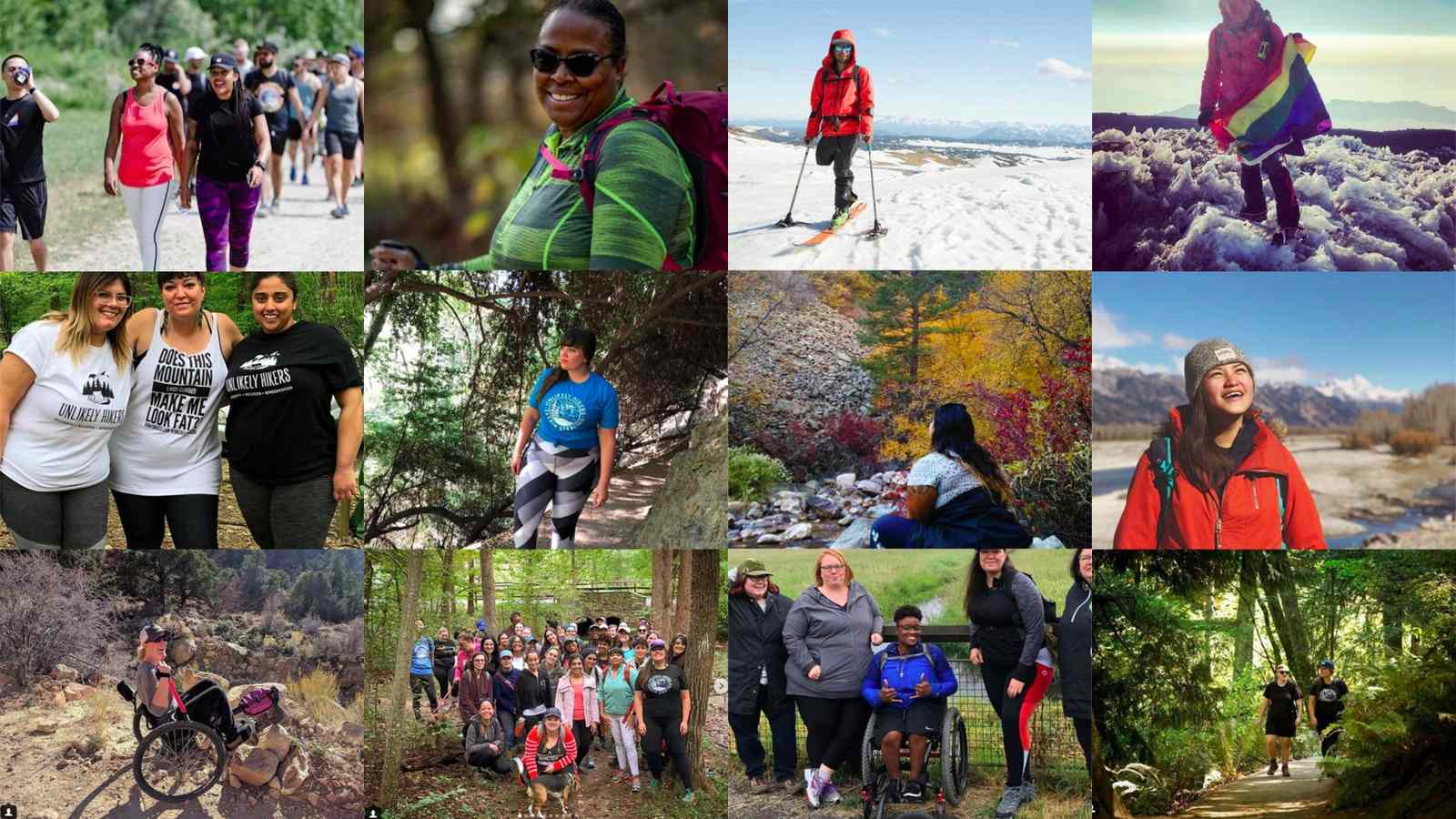 Who they are: We have recently fallen in love with @Unlikely Hikers! They are an inclusive hiking community based in the U.S. (started by @jennybruso). They are by far one of the most wonderfully "woke" organisations out there. They fight for inclusion and acceptance in the outdoor world, creating a space that welcomes anyone looking to enjoy the outdoors.
What we love: Their passion for creating a safe environment for everyone to enjoy, no matter your age, body type, ethnicity, sexual orientation, or abilities is inspiring. Anyone can get outside.
Featured destinations: Nothing in the Great Lakes region… yet!
3
@HikingBlogTO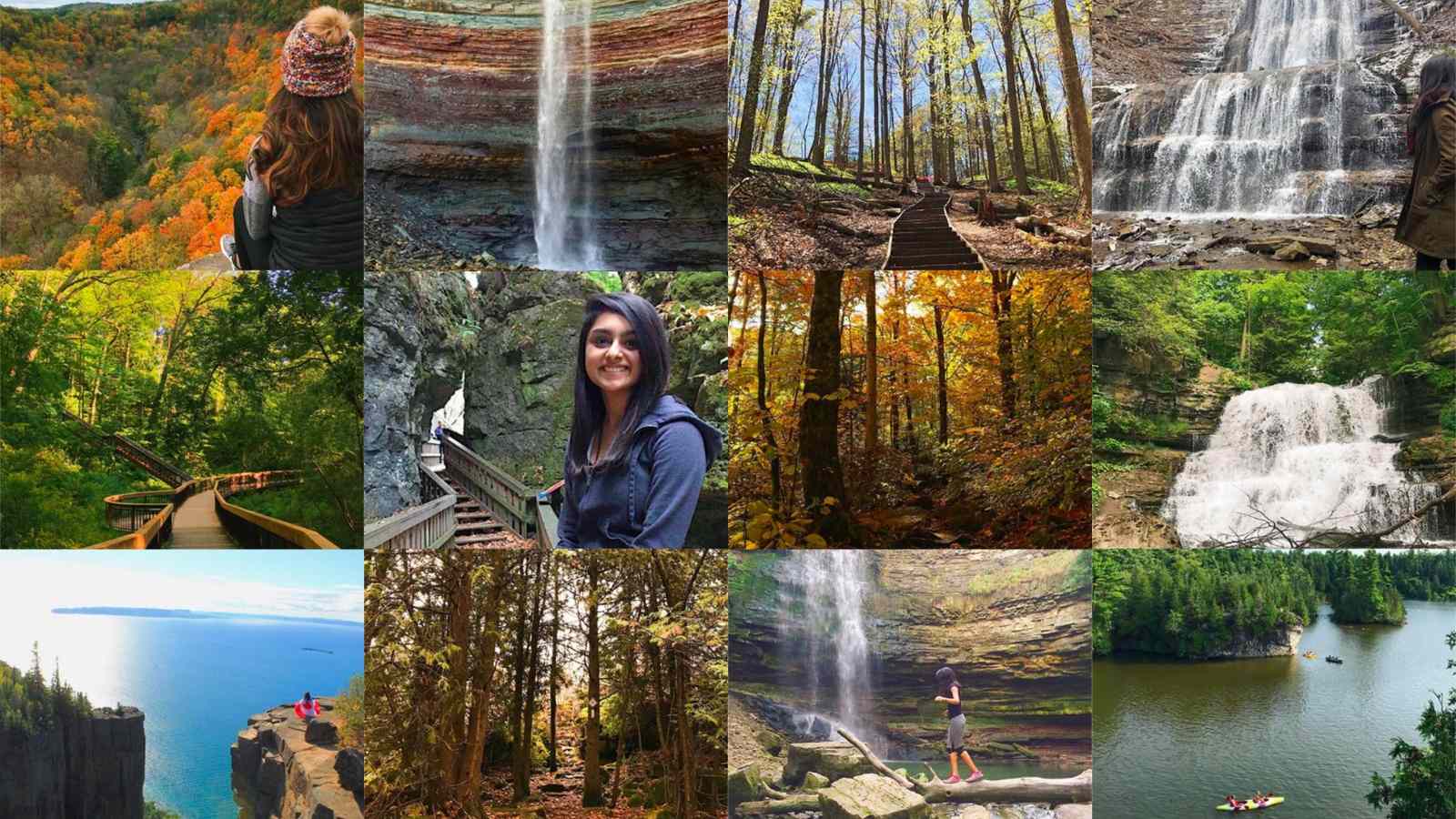 Who they are: HikingBlogTO is an account dedicated to showcasing amazing outdoor destinations around the GTA. Whether you are a serious hiker, or are just looking to get out of the city and enjoy a nice walk, this account will provide you with plenty of inspiration. There are so many hidden gems around the GTA.
What we love: All of their photos are tagged by location, so you can easily find your next day-trip destination!
Featured destinations: Silver Creek Conservation Area, Kelso Conservation Area, Crawford Lake Conservation Area, Mono Cliffs Provincial Park
4
@AlexBoudens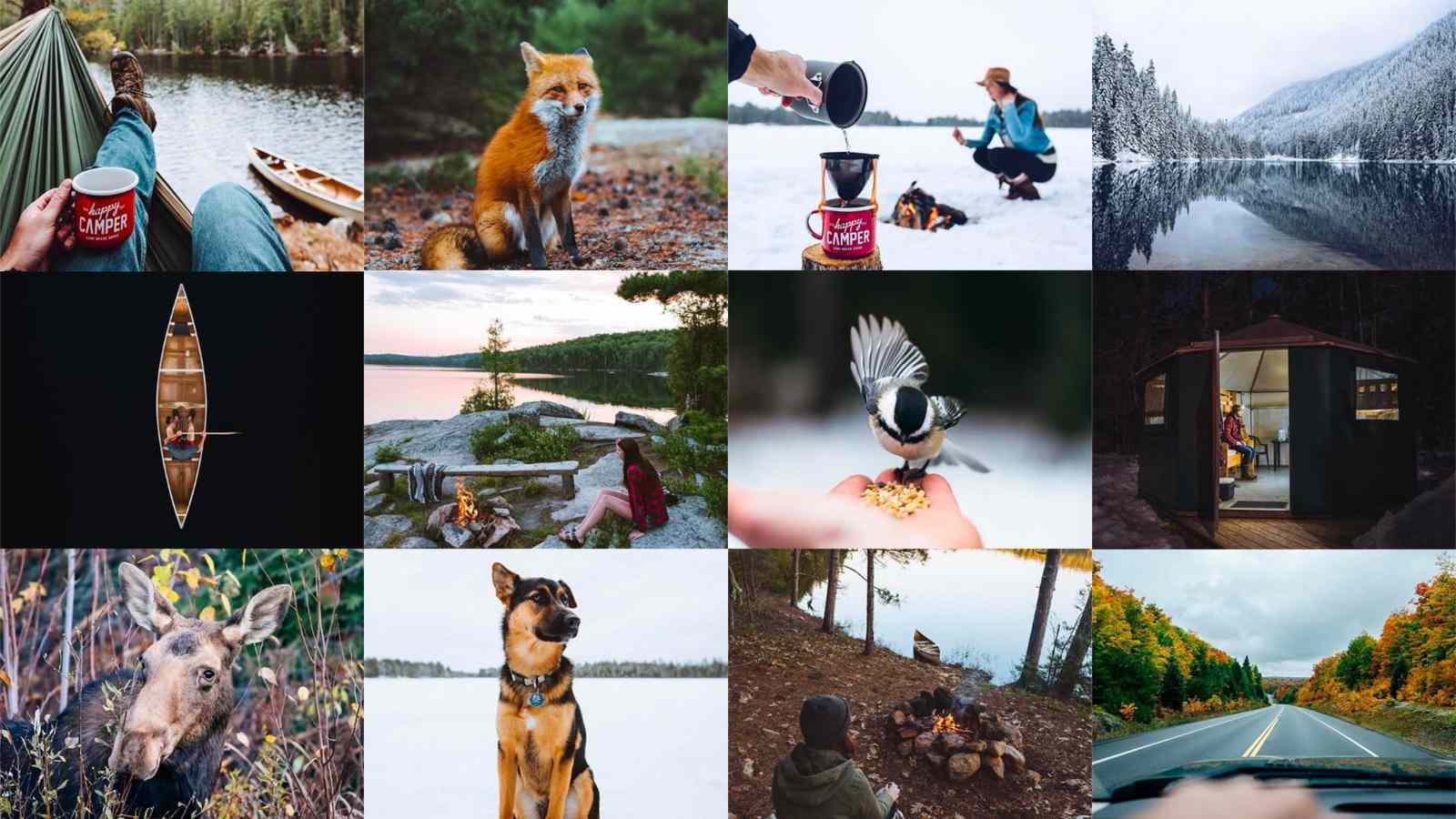 Who they are: @AlexBoudens is an adventure and wildlife photographer from the Laurentian Valley area. He ventures "into the wild" with his dog Luna (we're starting to think that you have to name your dog Luna if you're an outdoor photographer...). He does a lot of back-country camping and shows us a side of the Great Lakes region that not many venture into.
What we love: His winter photography is so inspiring! It makes us want to brave the cold and book a campsite as soon as it snows.
Featured destinations: Algonquin Provincial Park, Lake Laurentian Conservation Area, Bonnechere Provincial Park
5
@CampingAcrossOntario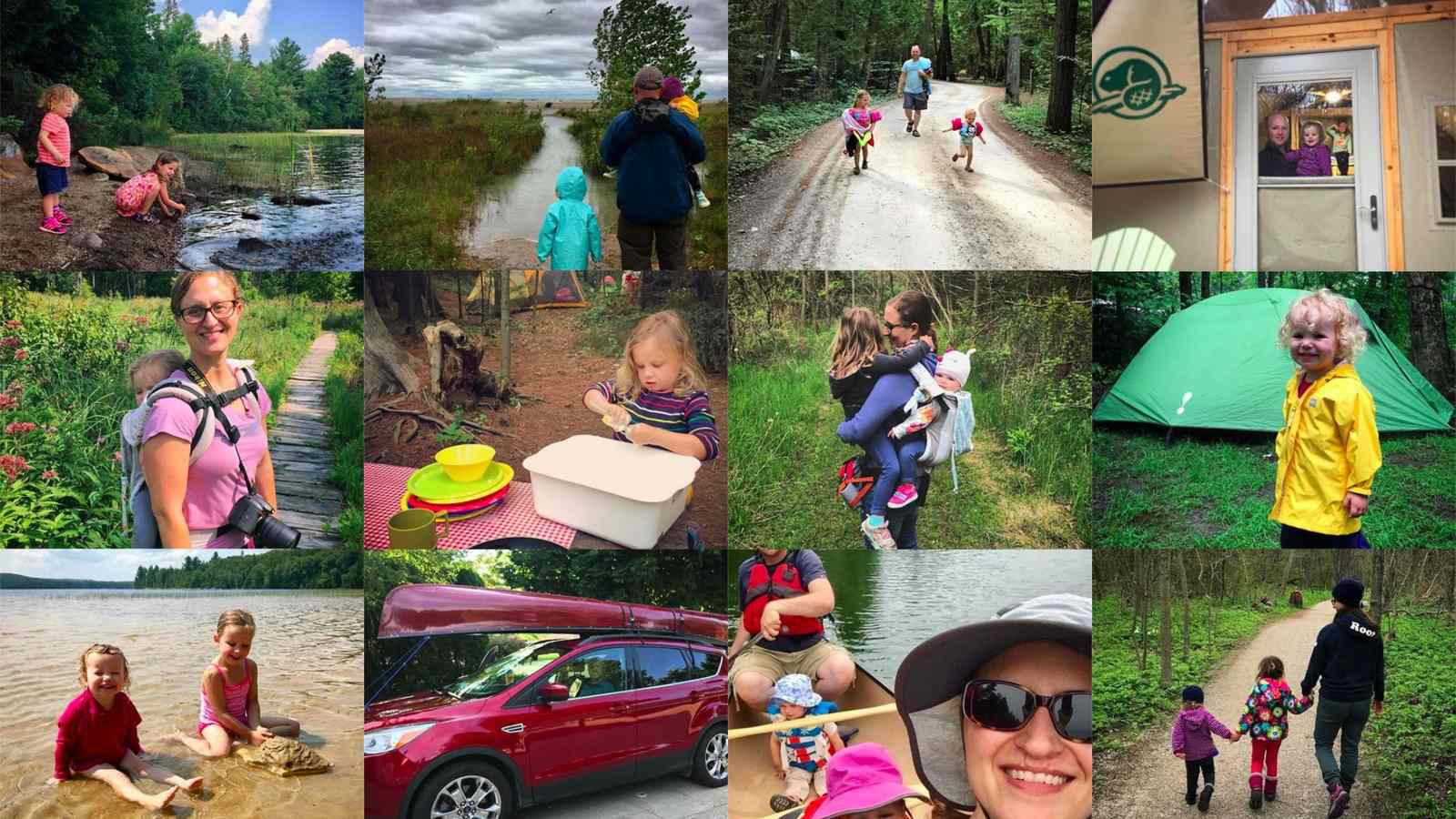 Who they are: @CampingAcrossOntario is an account about an adventurous family with an awesome goal: to camp in all of Ontario's Provincial Parks. The family of four are exploring Ontario's natural beauty one park at a time. They show us how easy it is to get out there, even with two small children. Their posts are tagged by location, so it's easy for you to find your next getaway!
What we love: They know that camping in the rain can be just as fun and beautiful as camping in the sunshine. Get outside, no matter the weather!
Featured destinations: Grundy Lake Provincial Park, Charleston Lake Provincial Park, Mississagi Provincial Park, Macgregor Point Provincial Park
6
@Outdoorsy_Canadians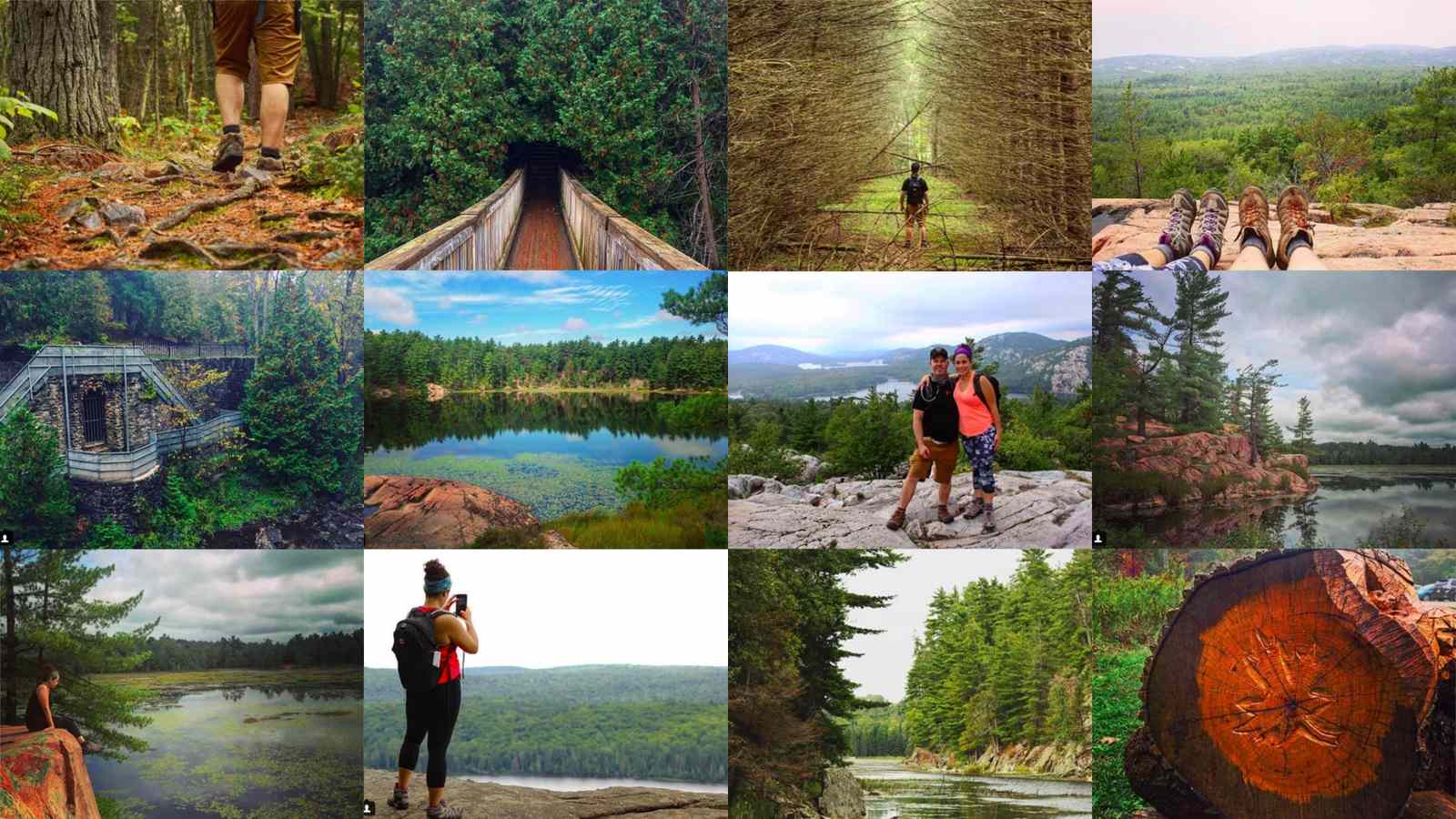 Who they are: @Outdoorsy_Canadians are an Ontario-based couple, Sara and Anthony, that post about their various outdoor adventures. They explore many Conservation Areas and Provincial Parks and post images that really show off the beauty of these destinations. This account will will help you find hidden gems and show you a whole different side of the Great Lakes region.
What we love: All of their locations are tagged and they even record the length of the trails that they hike, so you can easily pick ones that match your level of experience.
Featured destinations: Terra Cotta Conservation Area, Belfountain Conservation Area, Killarney Provincial Park, Limehouse Conservation Area, Rattray Marsh Conservation Area
7
@CampUpNorth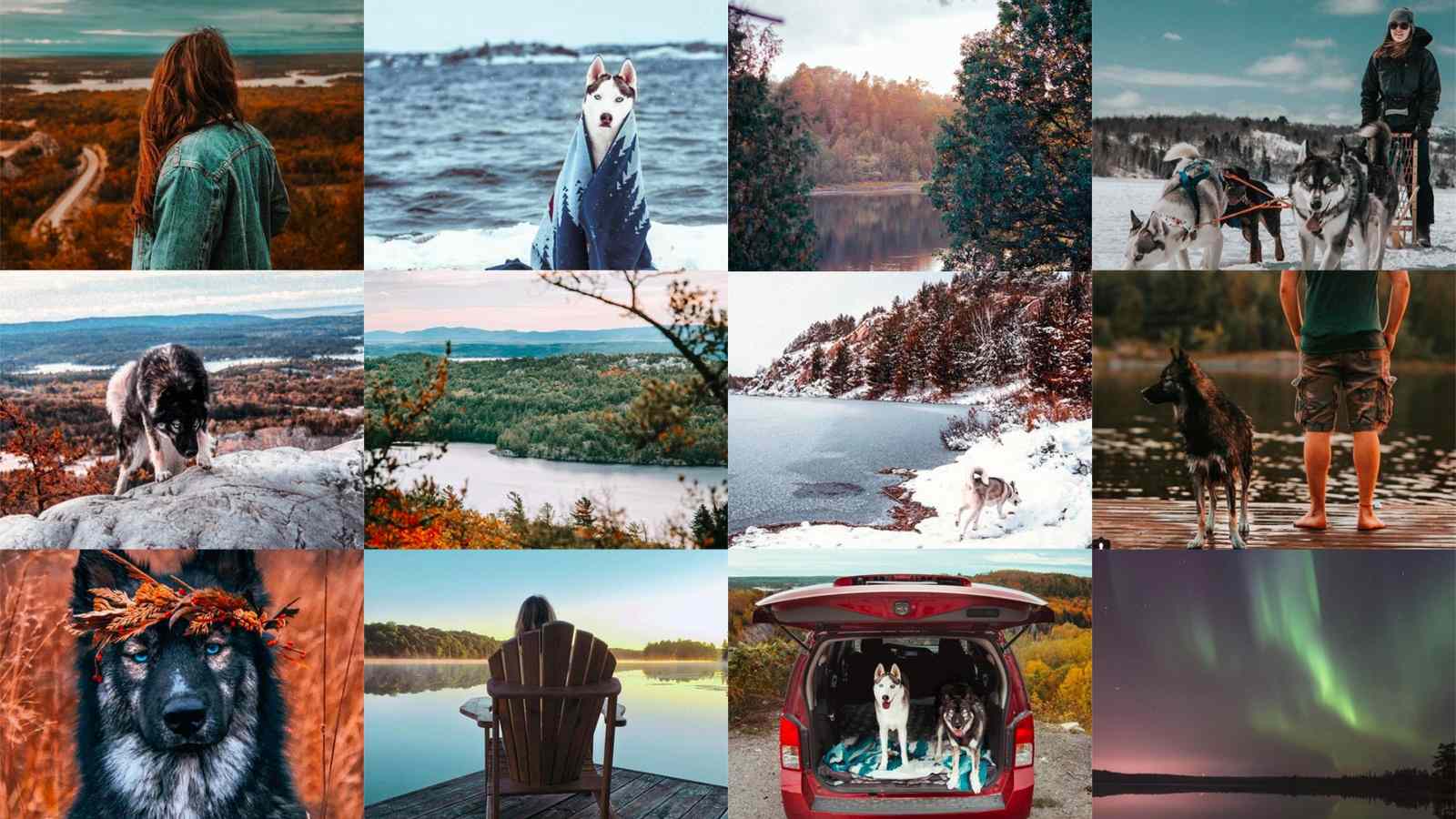 Who they are: @CampUpNorth is a stunning account that follows C. Taylor as she travels around Northern Ontario. Her images will make anyone fall in love with the Great White North. She introduces her audience to awesome northern destinations and activities like dog sledding and northern light-watching. She also has a travel companion, her husky Joey (not Luna), which you can also follow @thehuskyjoey.
What we love: Her aesthetic is beautiful and makes us want to head up north this winter and try dogsledding!
Featured destinations: Moonlight Beach, Greater Sudbury, Lake Laurentian Conservation Area
And of course, we are also proud to have our own Instagram account! Follow us @greatlakesguide for trip ideas, and featured destinations, and beautiful photos of the Great Lakes region.
For your chance to be featured, tag us @greatlakesguide or use #greatlakesguide.
---